The day I realized my passion for blogging and SEO, I began researching and brainstorming for the things that would become the key aspects of my work and success story today.
Blogging
Web hosting services
Search Engine Optimization (SEO)
Social Media Optimization (SMO)
Digital marketing
Affiliate marketing
E-commerce
WordPress
Today these topics are my bread & butter, and my life revolves around them. But to be very honest, the biggest challenge came to me in the form of Advertising and Affiliate marketing. I searched on the Internet, read books and magazines, attended workshops and seminars to gather some respectable knowledge about the Whats, Whys, and Hows of affiliate marketing.
To be sure, every affiliate may have its nuances that need to be taken into account.  I have tried a handful of good and reputed affiliate marketing programs to increase traffic and drive sales for my blog.
They all have their own sets of features and advantages that worked for me according to my requirements. In this post, I have featured my trustworthy and honest Admitad Review 2022 that includes detailed insights of it features, benefits, working and more.
Let's get started here.
Admitad FAQs
What is Admitad?
Admitad is an affiliate marketing network that provides the right technology and services to advertisers and publishers to execute high yielding affiliate campaigns and brings them together.
How to get started with Admitad?
Getting started with Admitad is very simple and straightforward. As here, Publisher & Advertisers can get started right away by signing up.
Admitad Review 2022: Most Transparent CPA Network With Payment Proofs
So a few months back, I came across an advertising network called "admitad". I've been using it for a few of my projects, and I'm awfully delighted with their services.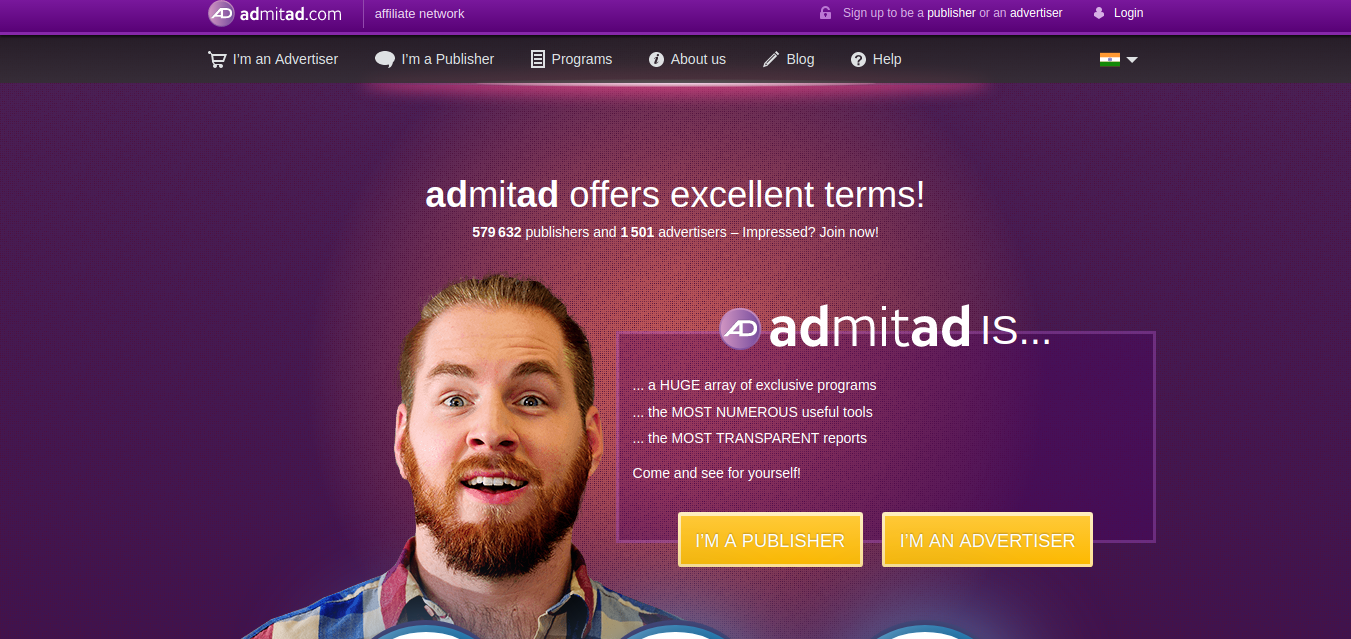 Let's get deeper into these services and features, and into the reasons why I seriously recommend using Admitad for your work.
Detailed admitad review 
Admitad is an  affiliate marketing network that provides the right technology and services to advertisers and publishers to execute high yielding affiliate campaigns, and brings them together. This network service was started by a German entrepreneur and market influencer Alexander Bachmann in 2009.
The idea behind admitad was born when Bachmann discovered a gap in the Russian market in the niche field of Cost per Acquisition (CPA) affiliate marketing. He wanted to create a service that bridges this gap between advertisers, publishers, and entrepreneurs. Hence, he decided to capitalize on the opportunity, and acted fast.
Today, it is the fastest growing affiliate network in the European digital market, thanks to its ever so promising services that work and deliver at ease. Banking on their success in Europe, they are now quickly expanding to both Asia and North America with offices being opened now all over the world.
How do they work? What do they offer?
Bachmann's idea was not to reinvent something that already exists. He just wanted to improve the existing platforms and to excel at customer service, which is exactly what admitad has done. They have literally proven today that
"It's not about who has it first, it's about who has it best."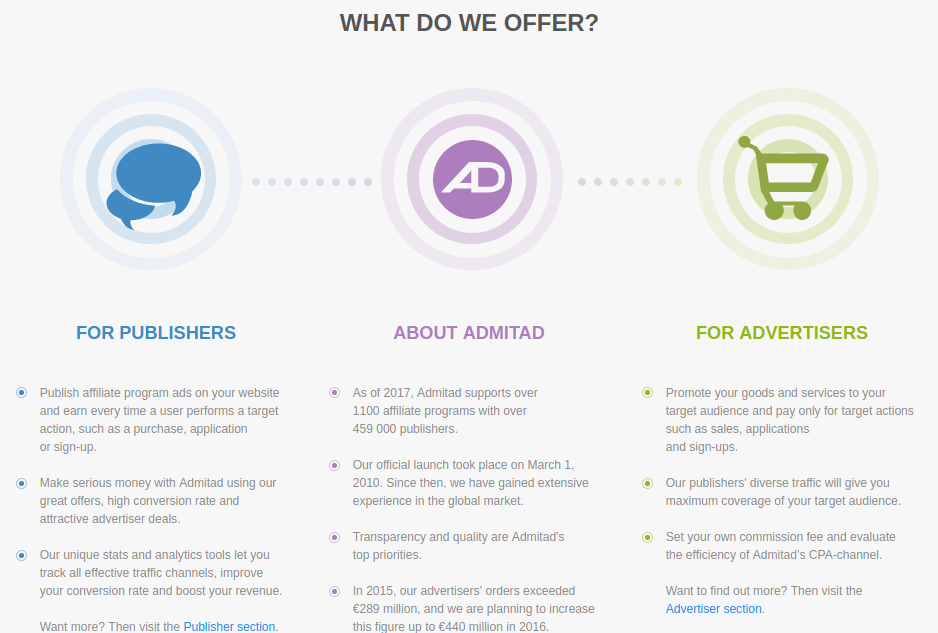 admitad has a very centralized decision-making structure where the primary decision-maker is Bachmann himself. This centralized model enables admitad to move fast, make effective decisions, and get the perfect edge over their competitors when opportunities arise.
They focus on a Cost per Acquisition (CPA) payment model for its users. This means that the Regions of Interest (ROI) are obvious and measurable for the brands and companies that use this platform.
Today admitad is emerging as the market leader in the Affiliate space because of numerous overwhelming and promising services they provide to brands, advertisers, and publishers. These services include:
Why have I joined admitad? Why should you do it?
It has been more than 3 months since I joined admitad for some of my projects. Their services were exactly what I was looking for. I have never really liked the concept of having any mediator or a middleman to connect with my preferred advertisers through.

That's the best thing I loved about admitad. They are a million dollar affiliate networking company that has over 1,500 authorized and reputed affiliate programs to choose from. Plus, at admitad I don't need to worry about payment dues or any kind of transaction frauds because they pay weekly, and their system is very transparent. I never had any questions about when I would receive my payments and how much my income was for any ad campaign which I ran at admitad. I always accessed all stats and campaign data through my user's interface both from my cell phone and from my computer. It was very handy because I am traveling all the time, and mobility is an important criterion for me.
These were my reasons. Let me give you a comprehensive list of reasons on why you should join admitad for affiliate advertising.
admitad has a proprietary platform
Since 2010, admitad has been constantly developing its own technologies, and the core of their system is an in-house platform. Their technologies are always in an evolutionary process, so all affiliates have access to the most modern and, at the same time, user-friendly technologies of targeting their potential customers, tracking and analyzing the campaign success, displaying the results, and converting these results to tangible revenues. So, with admitad you never feel missing out on anything important because you get all cutting-edge technologies on time, which help your business be far ahead of any niche competitors.
With admitad, advertisers and publishers get access to the most up-to-date marketing strategies,  which become easily realizable with those tools, and to the skillful managers that admitad provides to its affiliates.
admitad's interface: Simplicity is the trademark of genius
admitad offers user-friendly experience that makes navigation easy and relaxed. From the very beginning I was free from cumbersome experiences of interface surfing, and signed up very easily. I didn't find any difficulties in selecting a program, because admitad made an intuitive navigation bar that reflects simplicity and logic despite the huge amount of programs available on the website.
When support matters  
I need to say some words about admitad support. They support their partners in many languages and across the globe. I've tested their ticket system creating various tickets in different languages, and I need to say that the responses were swift and in the same language as that of my initial question. This is a sign of good standard. For those who prefer to act independently, admitad also offers a step-by-step guide in case you get lost in the registration process.
A huge variety of programs and niches
On their "Programs" page I found over 1,500 programs to choose from. There is a rather handy navigation bar, which helps each user set the selection criteria and search by the brand, geo, niche, title, traffic source, or available tools. So you can get relevant and matching advertisements on your site, which is the first step to successful targeting, approved user 'actions', high conversion rates, and high revenues.
Weekly Payments and Multiple Modes
admitad offers weekly payments as compared to most affiliate programs that offer a monthly payment schedule. Plus, admitad also provides a variety of payment methods like PayPal, e-payments, and Wire Transfer, in all major currencies as well. The minimum payment threshold is just $20.
Personalized Service
Like admitad support for publishers, admitad advertisers enjoy the support from admitad from the very start of their partnership with the network. Each admitad advertiser gets an account manager who handles all queries in their native language. The managers are often available not only via the official ticket system but also via messengers, mail, or you can even set up a trilateral meeting with any selected publisher and your manager. 
Detailed Reports: Earning Proofs

One big advantage of working with admitad is that they have a detailed, clear, and well-organized reporting system. Thus, they provide clear and comprehensive reports. You will get a huge range of data organized in logical and useful forms, and also get to analyze and track all impressions, clicks, and actions comprehensively.
Review part: Stats how I got it
I have achieved these stats through my blog, which I am currently operating in niches like health, technology & coupon code based websites. admitad has a lot of offers, which can give you high conversions. Some of the offers I would recommend to try out are: Aliexpress, GearBest, Tomtop , Tinydeal, HotspotShield, DHgate, TVC-mall, and many others. So, choose the kind of offers you want to run. I am good at those niches, so I tried these offers, and it worked well for me. You can also run these offers via Facebook, I used a mix of SEO & Facebook to get these conversions.
If you don't try, then you will never get results like this, I keep on trying different offers, the one which works better and gives you a good ROI – just rinse and repeat, and make money.
Many useful tools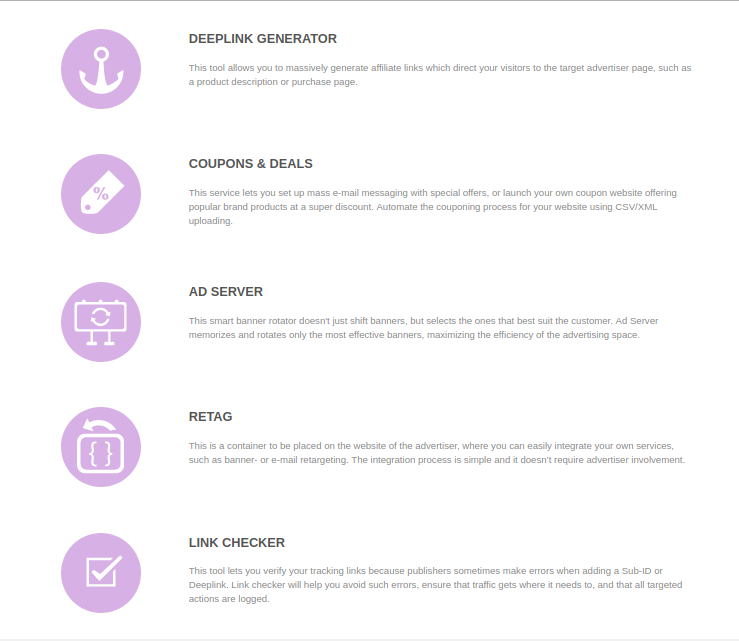 The Publisher and advertiser tools provided by admitad help with increasing the number of conversions and the program's performance. They provide many innovative tools: cross-device tracking, fingerprint tracking, anti-cookie technologies, powerful anti-fraud technologies, advertiser toolbox, etc. These tools aim at fine-tuning of advertising and boosting the profits.
My Overall Opinion: Should You Go For It?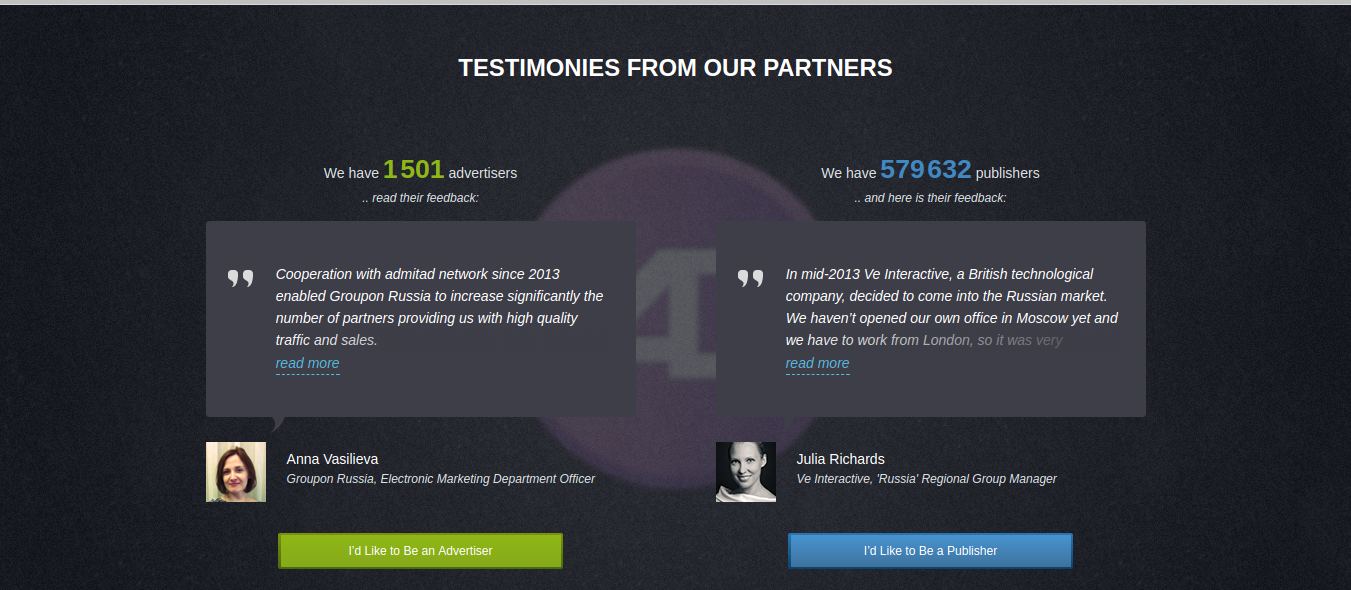 Conclusion: Admitad Review 2022 | Is it Worth Your Try??
It is a platform that provides publishers and advertisers with an opportunity to enter the global market and to increase their revenues. I need to confess that I have become a fan of the services and features that admitad possesses. I have used this network to choose offers for my various blogs and projects from over 1,500 affiliate programs. I even tried their cross-border e-commerce offers, and was pleased by the achieved results. Their services are clear and user-friendly. I can say that their payments are provided weekly and always on time.
Customer service is excellent, especially their LIVE video chat support. There are no middlemen involved whatsoever, which makes for a direct relationship with the advertisers.
If you are sure about the results you want to get, and if you follow and use their services the right way, then admitad can prove to be the best decision.