90's kids could have never thought about the crazy concept of online shopping. However, it was SupamMaheswari as well as AmitavaSaha who started FirstCry in the year 2010 to offer baby care products to the audience.
This is a complete review related to FirstCry that will cover everything like founders, growth, business model, funding, competitors, etc.
Highlights of FirstCry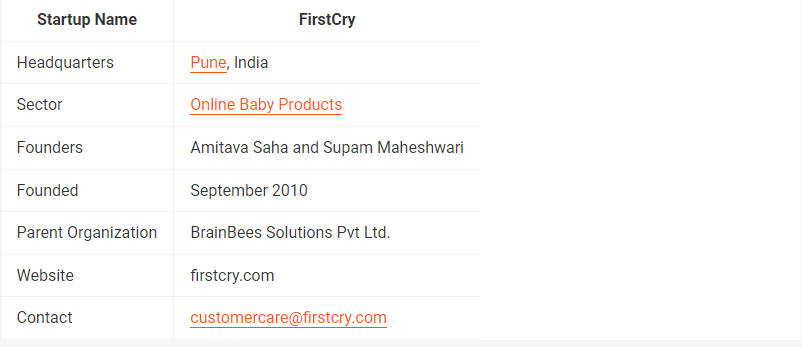 Know FirstCry and How Does It Function
FirstCry is known to be an online-cum-offline brand that offers amazing products for babies, kids, as well as moms. The company or brand came into existence with a thought to solve the problem of accessing baby care products easily. However, it offers categories like health care, toys, clothes, fashion accessories, and a lot more.
The brand has a product inventory of 90, 000 plus items from more than 1200 international as well as Indian brands like Hotwheels, Ben10, Pigeon, Barbie, and a lot more.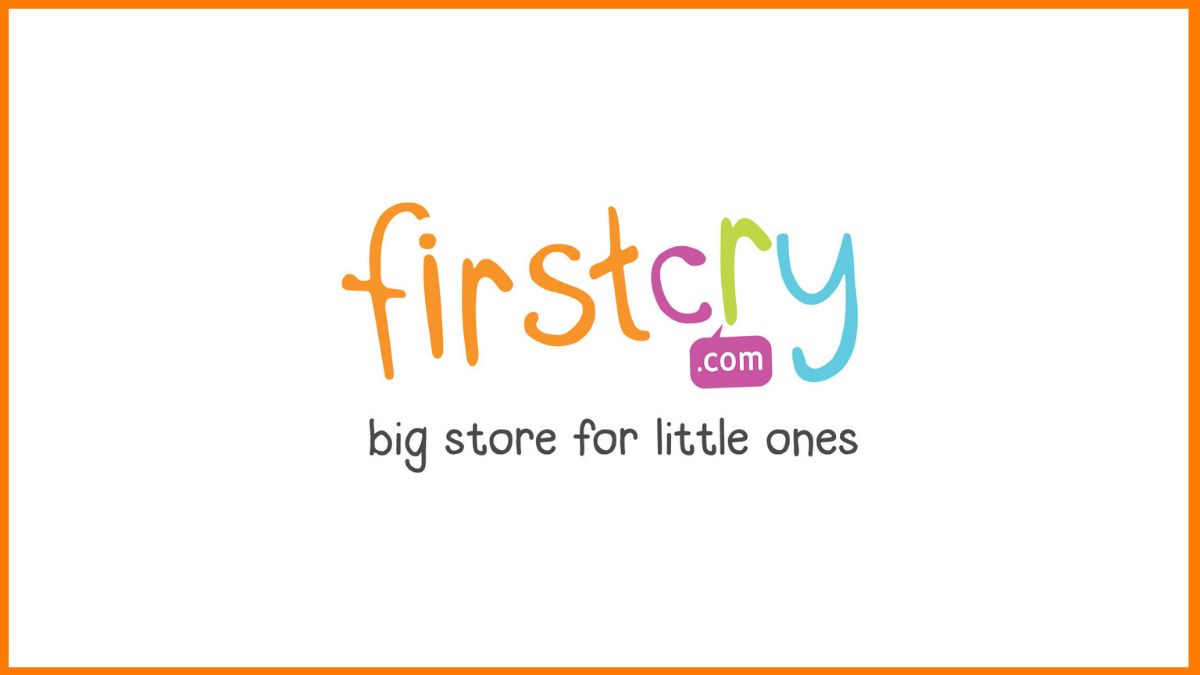 Founder and the team of FirstCry 
The brand was founded by SupamMaheswari as well as AmitavaSaha. SupamMaheshwari is the CEO as well as co-founder of FirstCry is a first-generation entrepreneur and has also co-founded XpressBess which is the largest logistics company in India. Before founding FirstCry, he was the co-founder as well as CEO of Brainvisa Technologies which is an e-learning venture in India.
Whereas, AmitavaSaha is the COO as well as co-founder of this brand. He has also worked with Supam during the launch of Xpress Bess and later collaborated with FirstCry.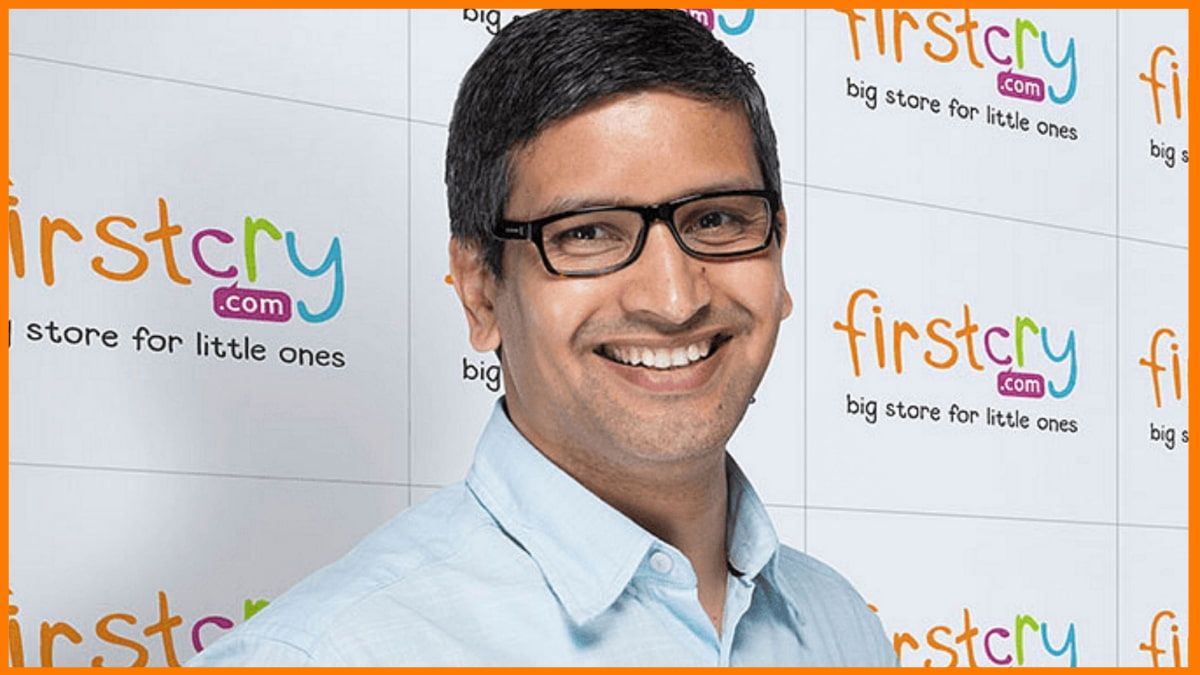 How did the brand start? 
The brand came into existence in the year 2010 when there were very limited options for buying baby care as well as kid's products online in India. Supam is the co-founder as well as the owner of FirstCry. They realized that this was a huge opportunity for an online platform that would allow Indian parents to have access to the best baby care brands from around the globe. This is how the brand was started.
The Startup Launch of FirstCry 
The brand was an inventory-based model initially where they were only shipping products from their warehouses in places like Bangalore, Delhi, Pune, etc. Later, the brand started adding a few retailers and offers the opportunity for local retailers to sell the best products on this website.
The company has other private labels as well called BabyHug and CuteWalk. The first one is an apparel brand for babies and kids and the other one is for footwear. The brand has more than 350 franchised brick-and-mortar shops in 100 plus Indian cities.
Business model as well as revenue model of FirstCry 
The brand works on an integrated hybrid business model which has both online as well as offline shops. It has more than 400 stores which include 350 franchise stores in India. The brand runs an impressive program via which it reaches more than 70, 000 parents every month to offer 'FirstCry Box'.
The free gift boxes are also offered to new parents in more than 6000 hospitals in India to congratulate them on becoming new parents. The box includes everything from diapers, and baby oil, to powder, etc. from various brands like MamyPoko and Libero.
Its startup challenges 
No wonder, it is a promising segment in India but it is highly unorganized. The other business is relevant to their customers. But FirstCry team needs to work on launching innovative as well as exciting strategies for the sake of its customers.
Funding as well as investors of FirstCry 
It has raised around $741.4M in funding over 10 rounds. The latest funding by the brand was $313 million which was raised on March 30th in 2021 from a secondary market round as well as a venture round.
Here is a complete list of each funding round held by FirstCry.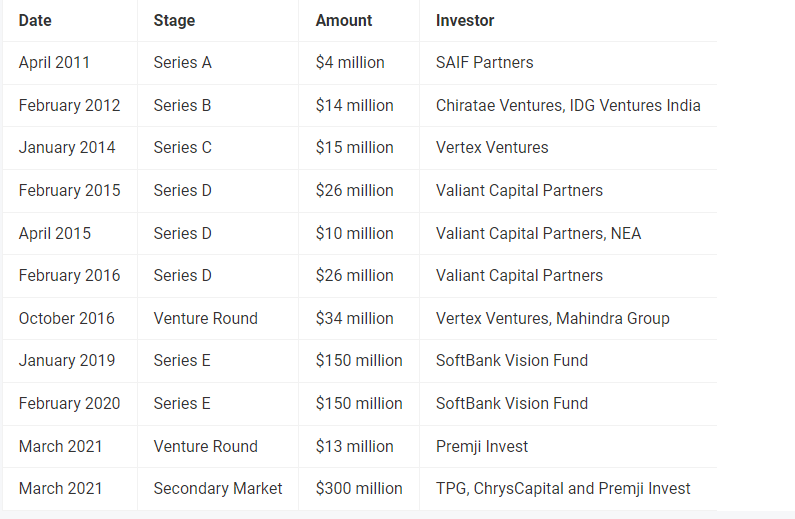 Valuation of FirstCry 
The brand is valued at $1.9 billion and is the latest addition to the country's unicorn club. However, the estimated value is based on the projections by the brand. The brand raised around $13 million in an equity funding round from pi ventures via its opportunity fund. Also, companies like ChrysCapital, Premji Invest, as well as TPG, invested around $315 million in this brand which makes it a value of around $1.9 billion.
Acquisitions of FirstCry 
The brand has two organizations. The latest acquisition was Oi playschool in the year 2019. This is a chain of premium playschools that pays attention to safety, security as well as hygiene. In the year 2016, BrainBees Solution-owned FirstCry acquired BabyOye which is Mumbai-based for around $54 million. This is an e-commerce portal that deals in products of infant care, mother care, as well as pregnancy.

Growth and Revenue of FirstCry 
As per the reports, the brand made a jump of around 65.8 percent in its FY20 revenue from $73.59 million in FY 2019 to $122.07 million in FY 2020.
The brand has 2, 00, 000 plus unique products as well as hosts around 6000 plus other brands. However, the growth rate of the company is amazing,
It has approximately 400 plus offline stores in India.
FirstCry parenting is known to the biggest community of parents. It has more than 13 million users per month as well as the engagement of the platform is around 92 million users every month.
The app FirstCry has 10 million plus downloads on Google PlayStore as well as App Store.
Competitors of FirstCry 
There is no direct competition from this brand. But other online portals such as Amazon or Myntra can offer some resistance to their online base. Whereas, its offline stores might face some competition from local shopkeepers or vendors.
List of Some Popular Products on FirstCry
ToffyHouse Full Sleeves Knee Length Frock with Jacket – Peach
Its specifications –
Brand – ToffyHouse
Type – Frock
Fabric – Cotton/Knit
Sleeves – Full sleeves
Neck – Round neck
Length – Knee Length
Frock Closure – Back buttons
Jacket Closure – Front button
Pattern – Printed
Occasion – Casual Wear
Fit – Regular Fit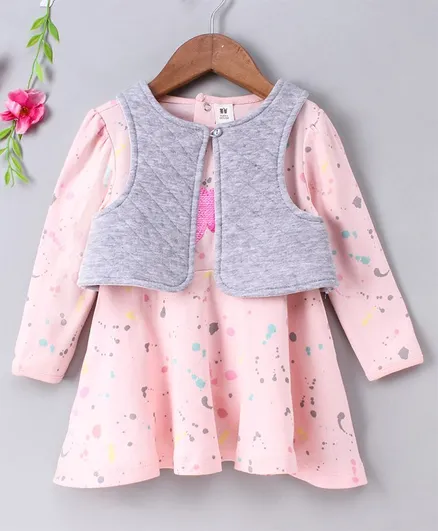 Babyoye Full Sleeves Striped Suit – Red Blue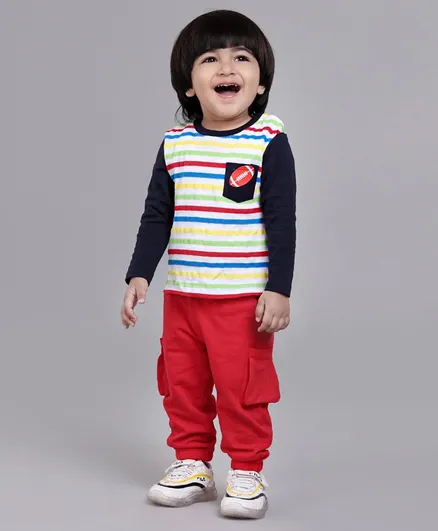 Its specifications –
Type – Winter Wear T-Shirt and Bottoms
Fabric – Cotton/ Knit to Knit
Sleeves – Full
Neck – Round
Style – Pullover
Bottom Length – Full
Pattern – Striped
Occasion – Casual Wear
Fit – Regular Fit