Hello readers, i recently ordered some products from mamaearth. So i have decided to share my mamaearth product review with you. I am sure you would have heard the name of this brand before. Mamaearth is a popular brand for beauty products. It is also one of the few brands with a focus on babies and moms. Although you can order mamaearth products from stores such as amazon and flipkart, i decided to order from their own website that is mamaearth.In. I ordered three products from their men's care range – charcoal facewash, hair oil, and bodywash. I also ordered some products from my family members from their baby products range which is very popular. Before revealing details about the products let us first start with the website.
Mamaearth Products Review
Mamaearth products are basically divided into four categories baby, beauty, pregnancy, and men. They also have a special section for gift packs. You can choose any category to find the products.First i clicked on the baby section to see the range of products available. Mamaearth is most popular for its baby care products. In this section, you will find products such as baby hair oil, baby massage oil, body wash, shampoos, baby toothpaste, baby wipes, and more. In fact, they have a massive collection of products in the baby care category.The same is the case with mama earth beauty products and products for expecting moms. The men's product category has the least choices available on mamaearth. Mamaearth offers free delivery on orders above rs. 399. If you choose cod you need to pay rs. 40 extra per order.
Products Review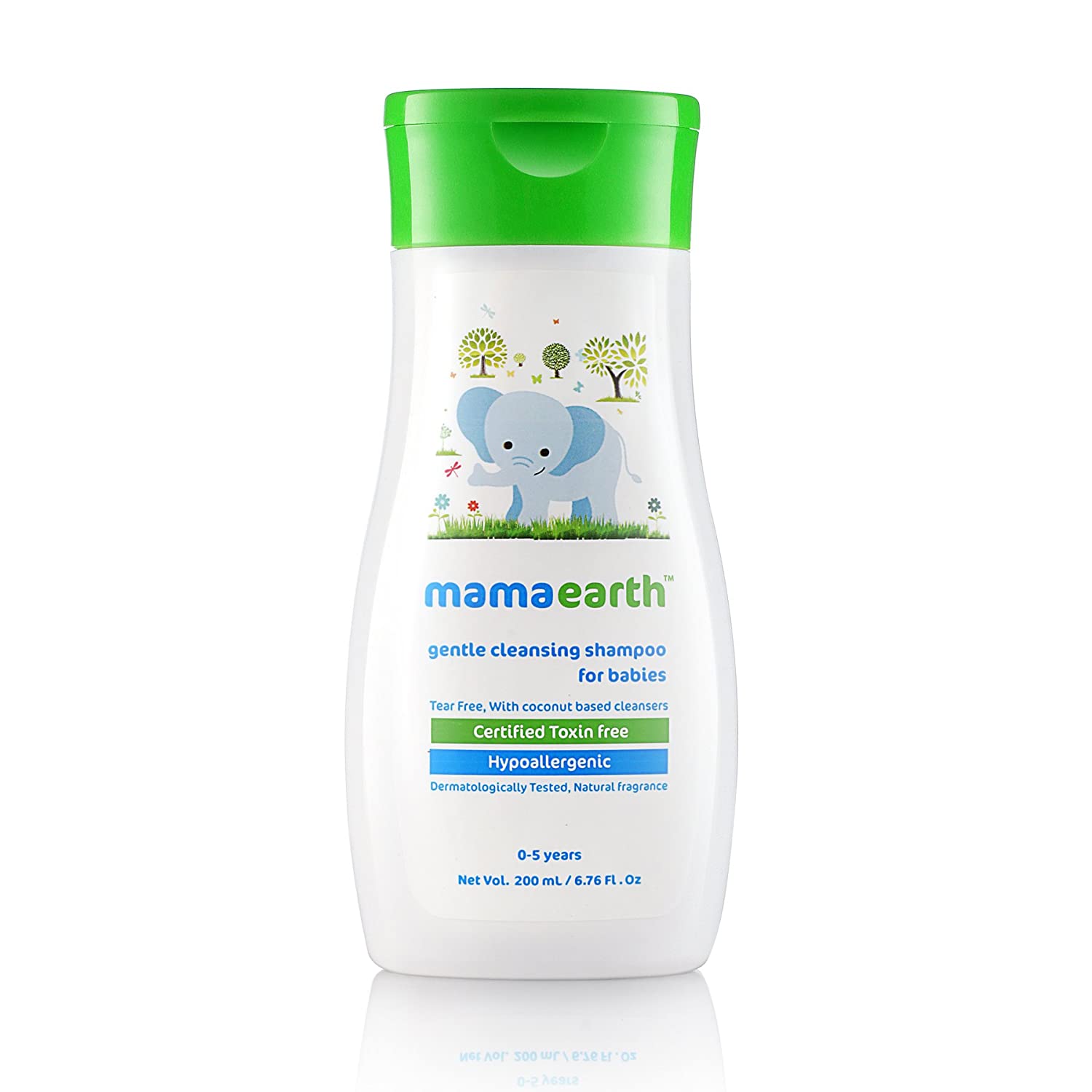 Mamaearth products for babies review
Here is the review of one of the most popular baby products of the company. I am sharing my review of mamaearth gentle cleansing baby shampoo. Let us first start with the product features. Mamaearth gentle cleansing shampoo is tear-free. It jas 5.6 ph level which is best suited for baby skin. The baby shampoo of mamaearth includes natural cleansers enriched with the goodness of coconut and jojoba oil. Mamaearth baby products are clinically tested in qacs labs in europe. When it comes to products for babies the first thing to notice is the use of chemicals. Mamaearth baby products are completely free of harmful chemicals. They are powered by natural and organic ingredients. It has got a rating of 4.2 on amazon based on 1,720 customer reviews. Customer reviews on amazon are mostly positive.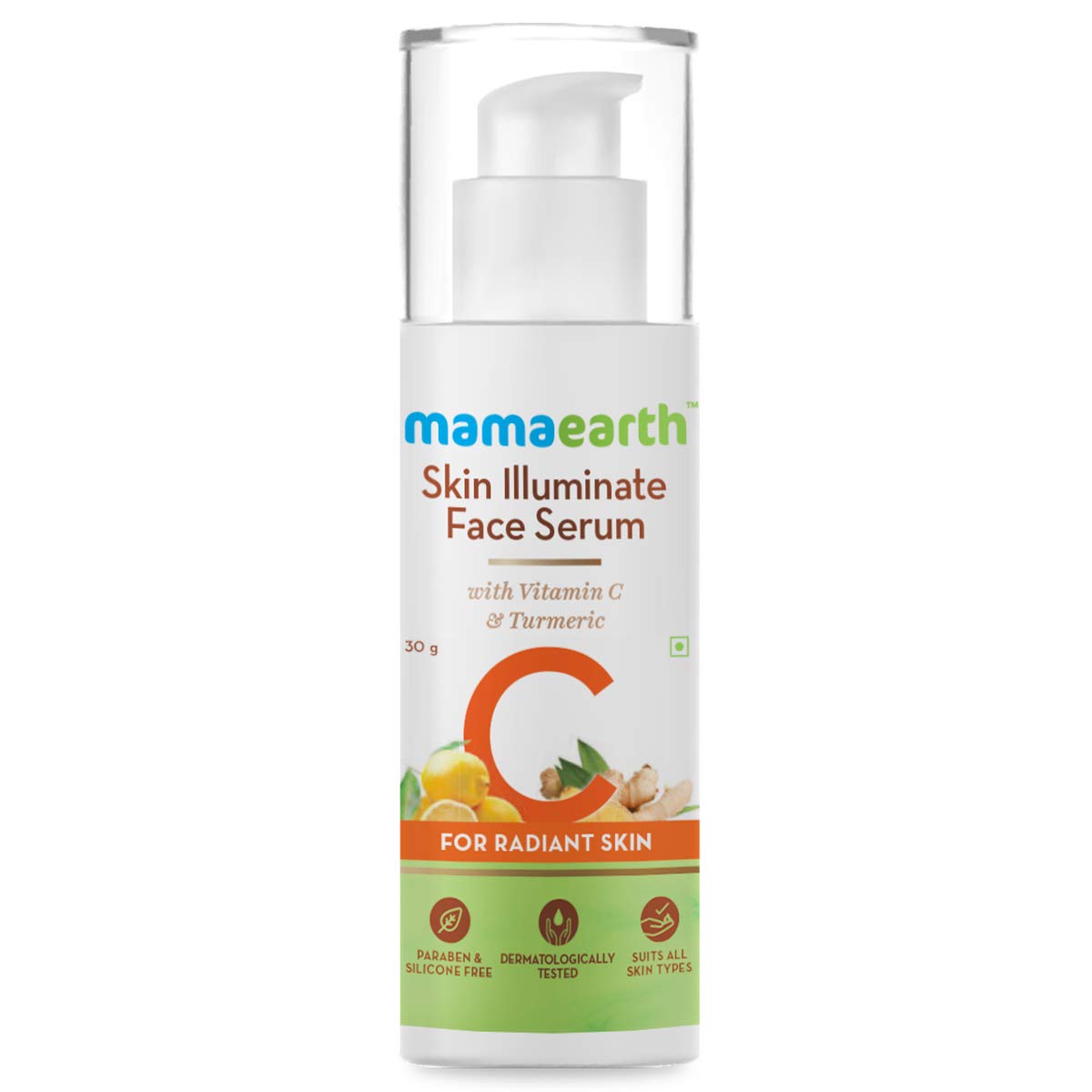 Mamaearth skincare products review
Here i am going to review a product that i have been using for quite some time. It is mamaearth skin illuminate vitamin c serum. It is enriched with the goodness of vitamin c and turmeric.Vitamin c is a strong antioxidant that helps in preventing melanin production. It also helps to reduce hyperpigmentation, acne spots, and dark spots. Turmeric is one of the most used kitchen ingredients for skincare. It gives your skin a radiant glow. The product has got an average of 3.9 ratings on amazon from a total of 1,119 customer ratings.
Highly Potent Vitamin C
Firms & Reduces Fine Line
With Bioactives
Dermatologically Tested
Paraben & Silicone Free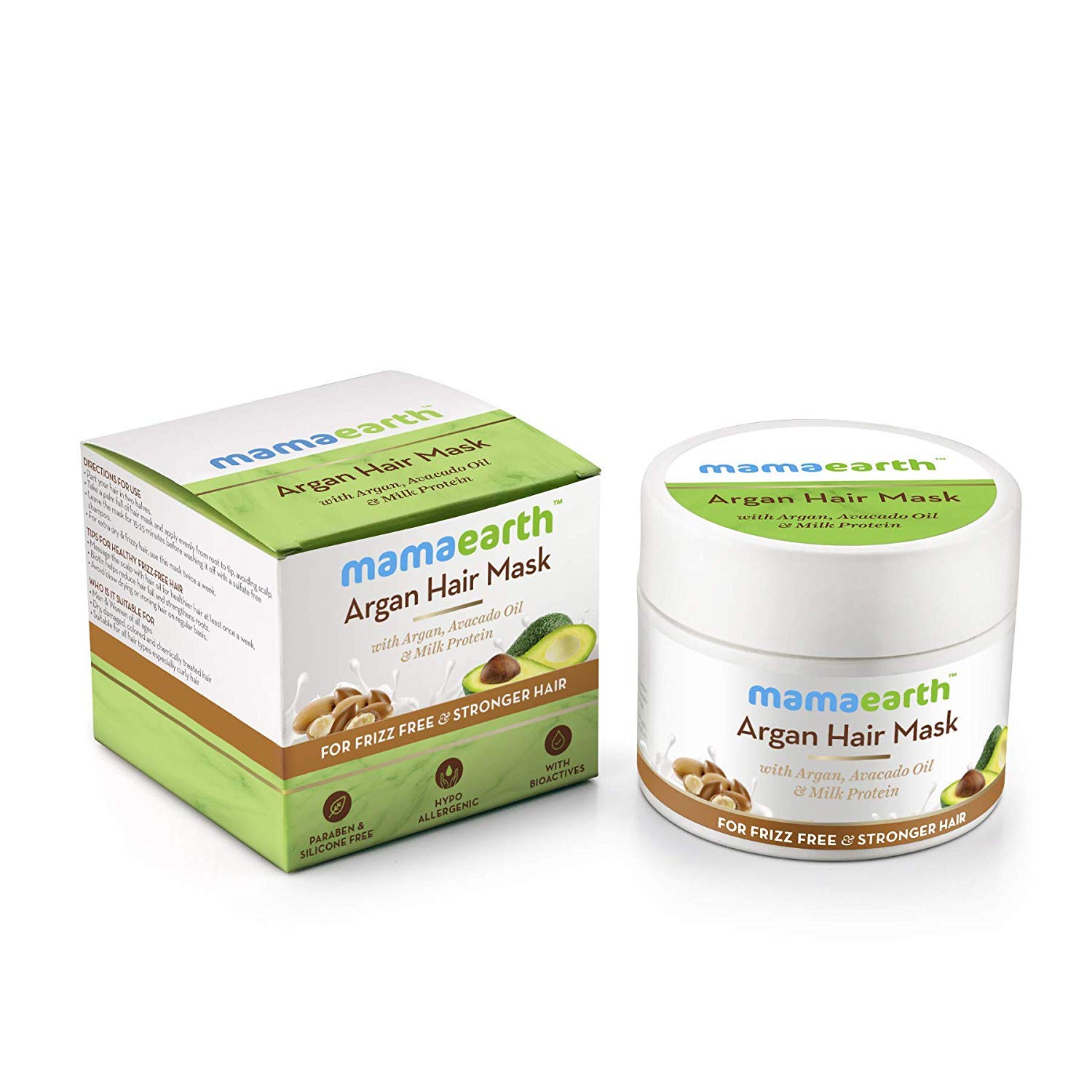 Mamaearth argan hair mask review
Now, let us take a look at the popular hair care products on the brand. The first name that comes to mind is Mamaearth Argan hair mask. It reduces hair fall and makes hair softer, silkier, and shinier.
In addition to Argan Oil, the hair mask includes tea tree oil which helps in unclogging hair follicles. It comes with the goodness of Follicusan milk protein and curd extracts which help hair strengthening and growth.
The product is also dermatologically tested.
Great For Hair Loss And Hair Growth Treatments
Collagen Repairs Damaged Hair
Power Of Follicusan Milk Protein & Curd Extracts
Powered By Natural & Organic Ingredients
Dermatologically Tested In Europe.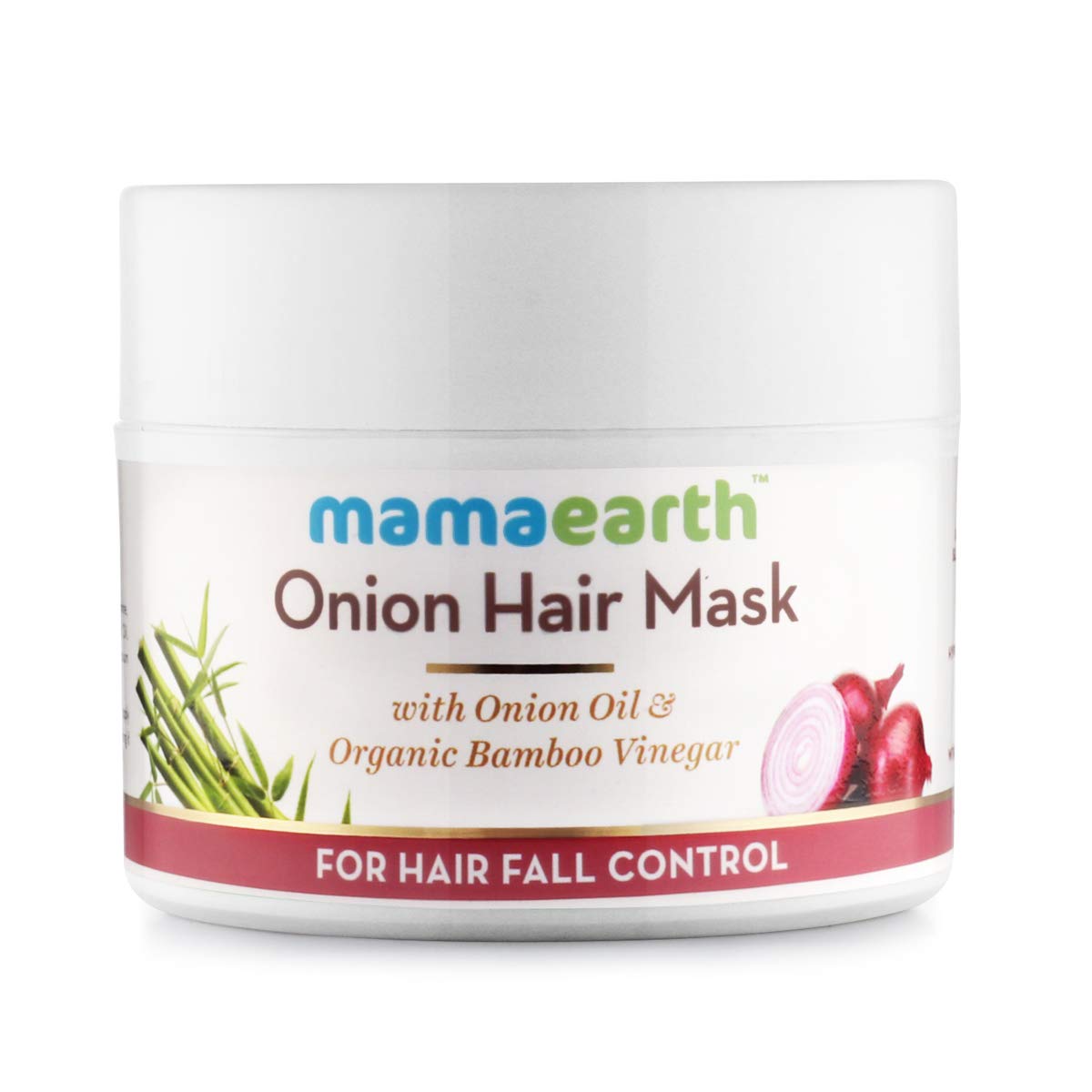 Mamaearth onion hair mask review
Onion oil is one of the most ingredients to reduce hair fall. Mamaearth onion hair mask works on the roots to strengthen hair and reduce hair fall. It comes with the goodness of organic bamboo vinegar which helps reduce irritation and itchy scalp.The hair mask is free of harmful chemicals. The powerful natural ingredients promise to make your hair thick and strong, giving a natural shine.
Reduces Hair Fall
Repairs Damaged Hair
Makes Hair Thick & Strong

Paraben & Silicone Free

Dermatologically Tested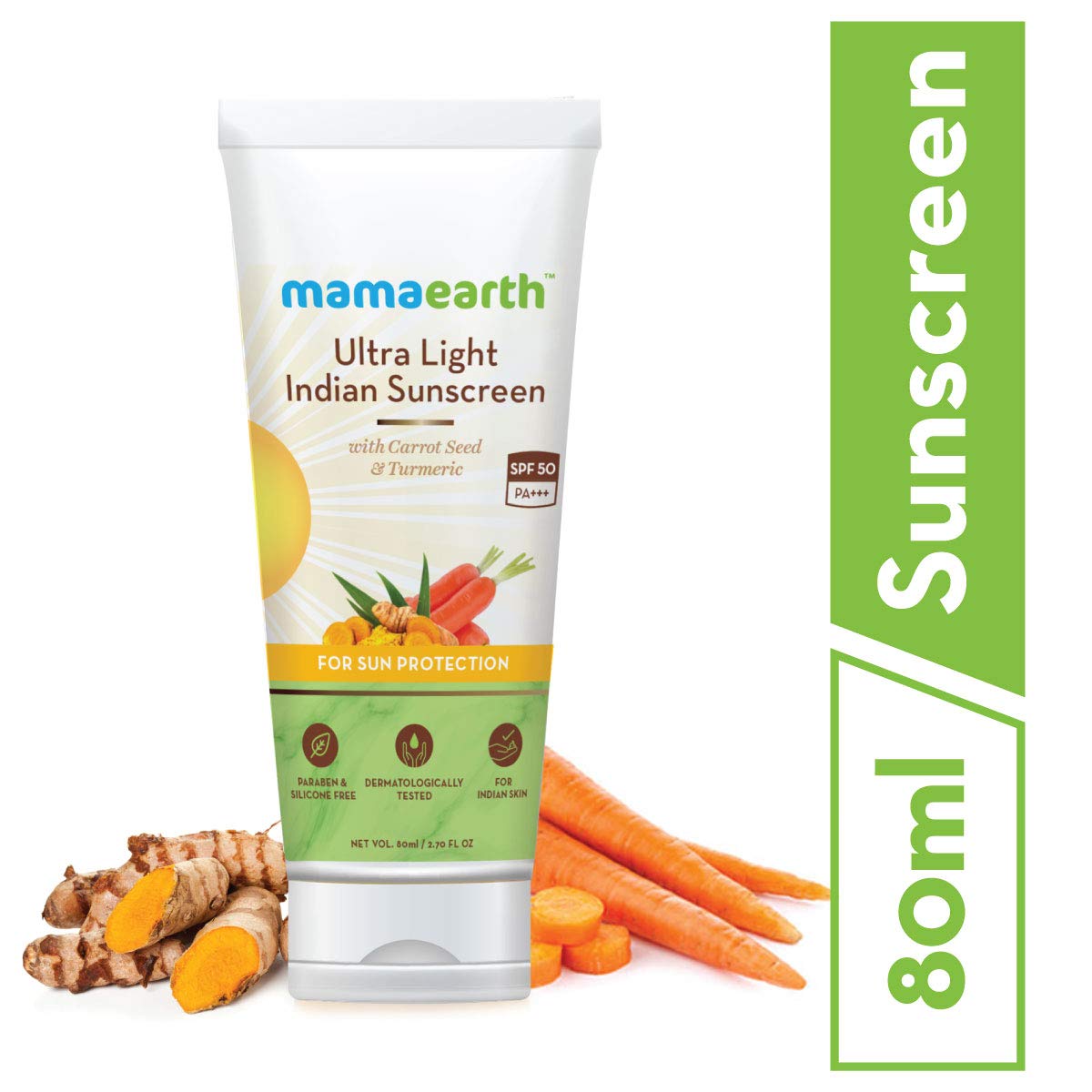 Mamaearth sunscreen review
Sunscreen is a must-use skincare product for protection against harmful uva & uvb rays. Mamaearth sunscreen provides effective protection for as long as 6 hours. Spf 50 provides sufficient protection for both uva & b rays. It is suitable for indian skin tones. Mamaearth sunscreen is non-sticky and easily absorbed. It is dermatologically tested and free from harmful chemicals such as sulfates, paraben, mineral oil, colors, and fragrances.
Protects Against Uva & Uvb Rays
Spf 50+++ , Spf 50
For Indian Skin
Suitable For All Skin Types
Natural & Certified Toxin Free
Mamaearth Dark Circle Cream Review
The dark circle cream has skin lightening and tightening benefits of cucumber. It diminishes unwanted dark circles due to stress and pollution. Mamaearth dark circle eye cream comes in an easy to use sleek-tube with a fine nozzle. The cream is easy to apply and carry in your pocket or bag.
Skin lightening and tightening properties of Cucumber
Sleek tube with a fine nozzle
Made with natural ingredients
Suitable for all skin types
Mamaearth Charcoal Natural Face Wash
The charcoal face wash has activated charcoal and clay captures to remove impurities, dirt, pollution, sweat, and excess oil from your skin. It gentles removes al the impurities without drying out the skin. Activated charcoal cleanses clogeed pores for fresh and healthy-looking skin.
Removes excess oil without drying out the skin
Cleanses clogged from impurities, dirt, and pollution
Detoxifies skin with activated charcoal and teat tea oil
So this completes our review of some of the most popular products of Mamaearth. The brand is popular for its natural and organic products. We were satisfied with most of the products that we reviewed. If you are yet to try Mamaearth products give it a try. You can buy Mamaearth products from their official products as well as leading e-commerce sites such as Amazon, Flipkart, and Nykaa among others.
Frequently Asked Questions
Is Mamaearth an Indian Brand?
Mamaearth is an indian brand for chemical and toxin-free products. The company was founded by the husband-wife duo of varun and ghazal alagh. Mamaearth is popular for skincare, hair care, and baby care products.
Are Mamaearth products chemical-free?
All the products across categories are 100% chemical-free. The brand is popular for the use of natural ingredients in skincare, haircare, and baby care products.
Who is the founder of Mamaearth?
The company was founded by the Husband-wife duo of Varun and Ghazal Alagh.
Where to buy Mamaearth Products Online?
You can buy Mamaearth products online from their official website. The products are also available on leading e-commerce stores such as Amazon, Flipkart, Nykaa etc.