About Mr Porter Reviews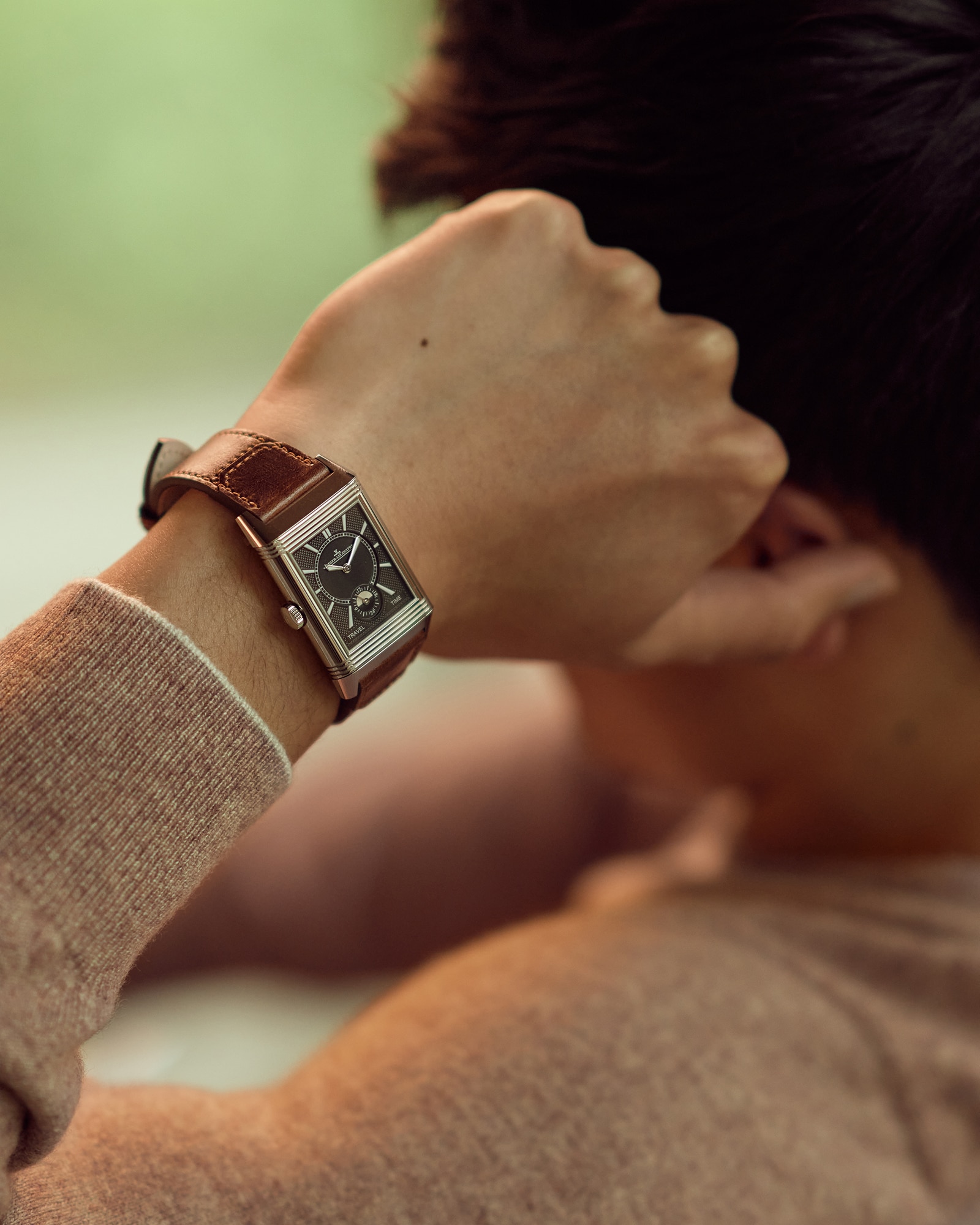 Mr Porter is a legit fashion store. It is not a scam because they will never take your money without sending your order to you. And your credit card details are safe if used to make purchases on the website.
Mr Porter is a luxury online fashion retailer. The company was launched in 2011, and it specializes in men's wear. It's no news that the fashion industry is dominated by women's wear.
Thus, when Mr Porter was launched, there were concerns about whether there are enough active male shoppers to make an exclusively male fashion site a success. However, the years have answered the question. Mr Porter is one of the most popular exclusive men's wear online fashion stores.
The company continues to operate exclusively online, but they now have distribution centres in London, Manhattan, New York and Hong Kong. Mr Porter is part of Net-A-Porter Ltd Group which has now merged with YOOX Group to be YOOX NET-A-PORTER Group.
Top 5 Most Popular Fashion Stores Online:
Amazon.com (Most Popular & Legitimate)
Rotita.com (Beautiful Dresses)
Modlily.com
Cupshe.com
Bellelily.com
Apart from their own-brand items which they sell, Mr Porter also sells items from over 520 of the world's best brands such as Gucci, Saint Laurent, Nike, Prada, and Polo Ralph Lauren.
But does Mr Porter send out quality materials?
The question is whether Mr Porter holds the right product range, offer the right quality and prices, and the service to make them the go-to fashion place. In the first place is Mr Porter legit?
This Mr Porter review will examine the fashion store in order to provide information that will help you answer these questions.
Overview of Mr Porter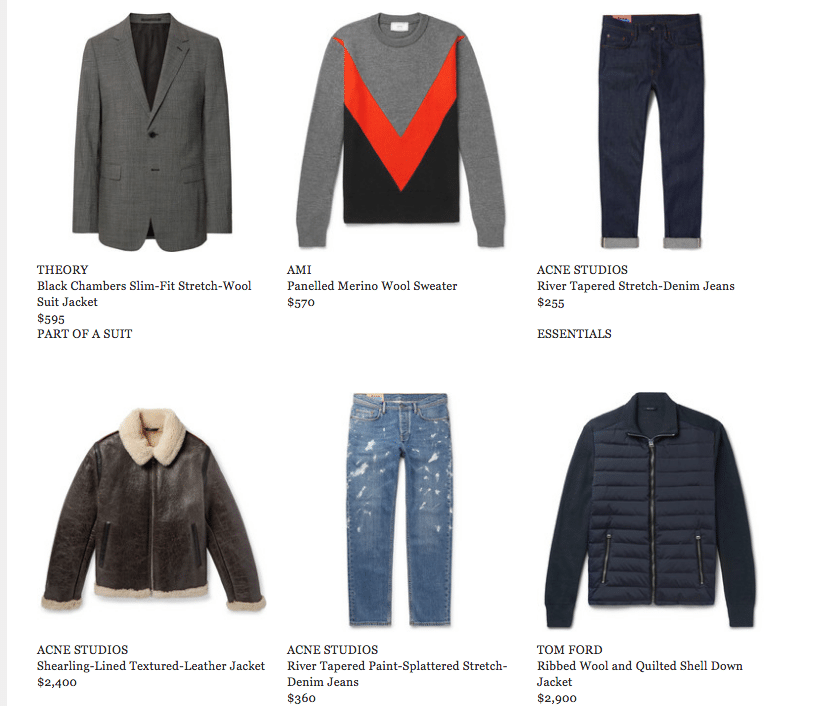 A London based online fashion store specializing in men's wear
Established in 2011, and now part of YOOX Net-A-Porter Group
They hold a large inventory that includes own-brand items and items from 520 top designers brands
It's a luxury store that offers high quality high priced items
They offer free shipping to select locations
Returns are allowed within 28 days of the delivery date, and refunds as cash are issued to the payment method
Customer support is available 24/ 7 through email and telephone
Is Mr Porter Legit?

Mr Porter is legit, and not a scam. The question of whether an online store is legit or a scam is a must when one is considering buying anything online because of the wave of cyber fraudsters.
These scam artists use various tactics to rip people off, and one such tactic is an opening scam online stores that invite people to make purchases. Those who fall prey never receive delivery of their order and lose payment. Thus, it's important to check if Mr Porter is legit.
In this regard, Mr Porter comes out strong; there's no doubt that the online luxury fashion retailer is legit. First, Mr Porter is a duly registered company which is a trading division of Net-A-Porter Ltd, which is also a duly registered company in England. In this least, this means that Mr Porter is 100% legal. This proves that Mr Porter is legit because no fake online store will seek legal recognition and company registration. Also, the operators of Mr Porter are known, unlike the fake store where their operators are largely unknown.
Also, Mr Porter has been operating since 2011 which gives them over 7 years of seamless service. Suffice it to say that no fake store can operate for that long. Their scamming activity is exposed in a short time; and with such exposure, they tend to disappear.
Also, though the business of Mr Porter is still primarily online, they have a physical presence and now operate from four offices in three continents. The company is headquartered in London which also serves as a distribution centre, and there is an office in Manhattan and other distribution centres in New York and Hong Kong.
This proves that Mr Porter is legit because the ultimate test of a legit store is fulfilling orders; and backed by their robust physical presence, Mr Porter has the capacity to fulfil orders. Usually, the fake stores operate only virtually with no distribution centre, store or product, and so cannot fulfil orders.
The legal status of Mr Porter, their over 7 years of operation, and their capacity to fulfil orders proves that the luxury online fashion retailer is legit and not a scam.
Is Mr Porter safe?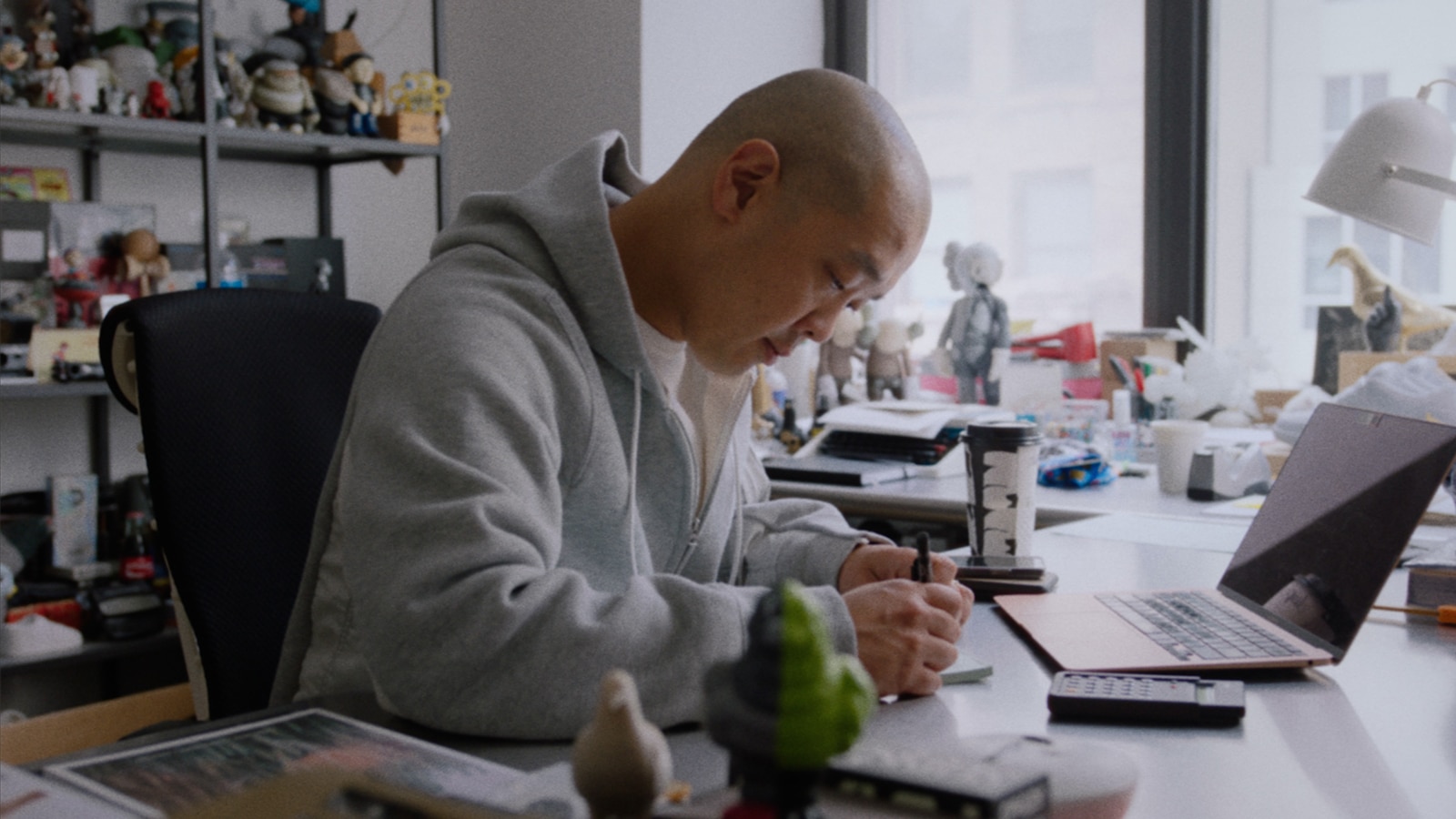 Mr. Porter is also safe. You want an online fashion store that is not only legit but safe. A legit store will not rip you off, but if it isn't safe, it can leave you exposed to online fraudsters who will rip you off. This is because when you create an account and shop in an online store, you share sensitive information like your credit card details with them; and cyber fraudsters can intercept such sensitive data and use it clear your account. Thus, the ideal online store has to be safe and ensure that such details do not fall into the hands of the wrong persons.
In this regard, Mr Porter ticks the box. The online fashion store is registered with Cybertrust as an authentic site. Also, Mr Porter uses SSL (secure socket layer) technology to encrypt and protect the data exchanged between your device and their servers. The SSL technology is the industry standard for creating a secure link in a public network like the internet. Thus, whatever data you share with Mr Porter is protected from unauthorized third parties.
Also, SSL technology encrypts the data, ensuring that even if it is captured it is indecipherable. It's also important to know that Mr Porter has not suffered any data breach.
That said; there is no doubt that Mr Porter is safe. Thus, when you shop in the store, you will neither be ripped off nor exposed to others who will rip you off.
Features
Style and Fit Expert Advice
Before Mr Porter came on board, fashion retailers made it seem like only women should muse about fashion. The drum-beating that
men should just put on the first simple piece of clothing can still be seen today, as most men don't have a good fashion sense. That is
why the ideal men's fashion store should not just sell men's clothing but provide style advice.
Thankfully, Mr Porter ticks the box. They have a team dedicated to providing the style and fit advice. The team of experts is available round the clock (24 hours a day, seven days a week) to provide assistance. You can reach the team by email (via [email protected]) or by calling the regular customer care line (+1 877 957 7677). Some of the things they help with are: Sizing advice to get the perfect fit; style inspiration to get you the suitable look for an event; assistance with updating your wardrobe; suitable gift suggestions and more.
Editorial
Mr Porter also supports a huge editorial department that publishes The MR PORTER Post newspaper six times a year, a weekly online magazine (called The Journal), and daily news stories. This editorial platform allows for the coming together of different individuals (including professional designers, stylists, culture/ tastemakers, celebrities and others) to provide style recommendations, lifestyle guides and more. Thus, Mr Porter is not just about selling clothes. This editorial platform and the international network that if affords provides fashion/ style education.
The Website
The website of any online store is your contact with the store, so an ideal online store should have a "friendly" website. Basically, a friendly website will be that which opens well on all platforms and is easy to navigate. The website of the fashion store is https://www.mrporter.com/
Thankfully, the website of Mr Porter fits the description of a friendly website. First, the site works well on all platforms. You don't need to always be on your desktop devices to shop from Mr Porter; their website is fully mobile optimized and opens well on all mobile platforms. This makes it possible to shop on the go (at any time and any place).
Also, it makes for easy navigation. It is set on a white background and uncluttered with texts; it has just single line texts to describe appropriately placed images. Links at the top of the site takes you to the different product categories where you can shop your items.
Apps
Very often, there's the question of whether to shop from a retailer's website or their app. And almost all the time, the app wins it because apps give a better customer experience. That is why fashion retailers are increasingly investing in apps, and Mr Porter is no exception.
Mr Porter has apps for Android and iOS devices that you can get at the respective app stores. If you download and install the Mr Porter fashion app, you can put it on your home screen, and accessing the store will just be one click away.
The app has a cute scan feature that gives fast service by allowing you to quickly and accurately input your payment details. It also gives personalized service, as you'll be able to select items into a wish list that you can come back to later. Then there's the best perk of all which is first-time information.
The apps use push notifications to alert you anytime there's a new brand or exclusive collection added, or when there are special promos and sales. Thus, you'll be positioned to get exclusive items as well as get cost savings from taking advantage of promos.
Product Range
The ideal fashion store should have a wide product range. First, will allow you to get all your related fashion items in one place. Also, you'll have a huge selection to choose from, and you're more likely to find something that you like. Also, there'll be significant cost savings from bulk purchases and shipping one order as against shipping different items from different stores.
In this regard, Mr Porter ticks the box. The shop specializes in men's wear and they hold the gamut; from elegant formal office wears, to crisp outerwear, to men's shoes and accessories. The product category in Mr Porter, as well as the items you'll find in each category, is as follows:
Mr. porter Clothing

Clothing
Coats and Jackets, Shearling Coats, Down Jackets, Winter Coats, Casual Shirts, Formal Shirts, Polo Shirts, Jeans, Blazers, Knitwear, Sweats, Trousers, Suits, Tuxedos, T-shirts, Shorts, Swimwear, Pyjamas & Loungewear, Underwear, Sportswear and more
Mr porter Shoes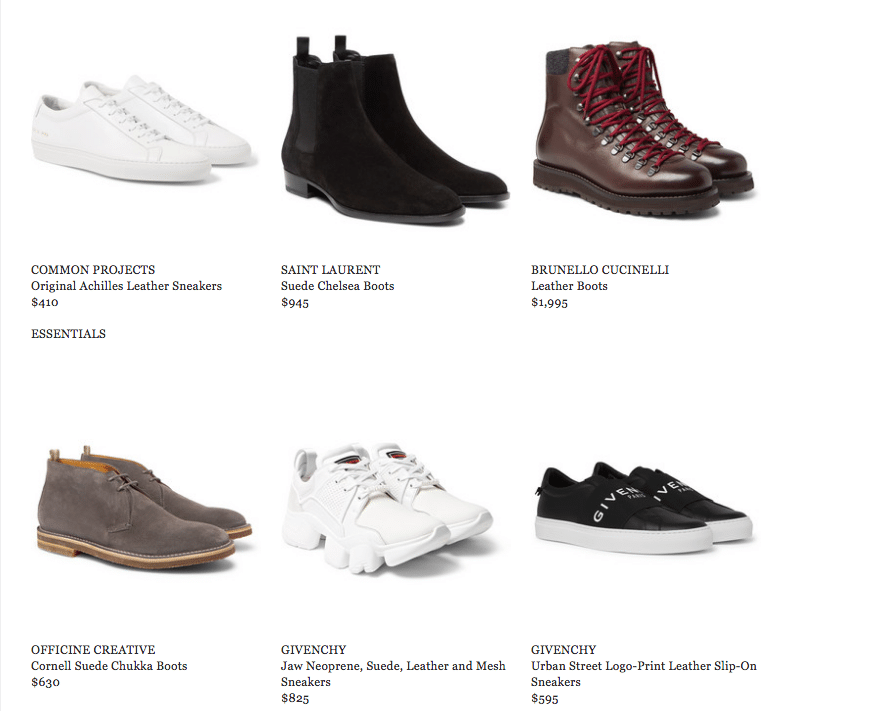 Shoes
You'll find Boots, Chelsea Boots, Brogues, Oxford Shoes, Monk Strap Shoes, Low Top Sneakers, Derby Shoes, Suede Shoes, Winter Shoes, Sneakers, Loafers, Desert Boots, Lace-up Boots, Walking Boots, Boat Shoes, Driving Shoes, Sandals, and Espadrilles. If you're into designers you can shop Gucci, Nike, Common Projects, Prada, Givenchy, Saint Laurent, Adidas Originals, TOM FORD, Balenciaga, and Mr P.
Mr Porter Aceessories

Accessories
Items you'll find in this category include Bags, Backpacks, Briefcases, Weekend Bags, Suitcases, Socks, Belts, Ties, Pocket Squares, Wallets, Scarves, Gloves, Hats, Cufflinks and Tie Clips, Jewellery, Watches, Glasses, Sunglasses, Pens & Stationery. You can also find tech accessories, camera, audio accessories, home collections, gift cards, and more.
Mr Porter Watches

Watches
The vast amount of watches you can get in Mr. Porter even earn watches a place in the product categories of the store. You'll find Limited Editions, Aviation Watches, Chronograph Watches, Diving Watches, Dress Watches, Smart Watches, Sports Watches, as well as Watch Accessories. Some of the brands you'll find include Roger Dubuis, Vacheron Constantin, Jaeger-LeCoultre, IWC Schaffhausen, Zenith, Maurice de Mauriac, Ressence, Bremont, Officine Panerai, Breitling, Montblanc, Cartier, TAG Heuer, Piaget, Oris, Bell & Ross, NOMOS Glashütte, and Baume & Mercier
Mr Porter Sports

Sport
Sports apparel you'll find include Shoes, Tops, Bottoms, Jackets, Socks, Accessories, Equipment, and Supplements. This includes sports apparel for every sporting activity such as Running, Ski and Snow, Outdoors, Golf, Training, Cycling, Tennis, Sailing, Swimming and more. Some of the top sporting brands you can get in this section include Nike, Moncler Grenoble, Arc'teryx, Patagonia, Aztech Mountain, Under Armour, The North Face, Bogner, and Lululemon.
Mr Porter Grooming

Grooming
Items included in this category include Body products, Shave products, Haircare products, Skincare products, Fragrance, Sets, Supplements, Suncare, and Teeth care products. You can shop grooming products from brands like TOM FORD, La Mer, Aesop, Le Labo, Tom Dixon, Sisley – Paris, Marram Co, Czech & Speake, Baxter of California, and Patricks.
The different product categories show that Mr Porter is actually a one-stop-shop for men's wear. The gentleman will find everything in the store to come out as a perfect gentleman. Not only does Mr Porter have different product types, but you'll also find different pieces in each category.
This put Mr Porter ahead of stores that hold only a few pieces of each product type and will limit your choice. Thus, when shopping from Mr Porter you'll have a huge inventory to choose from, such that if you don't find something that you like, you'll have to be checking yourself.
It's not enough that the shop holds a humongous inventory; it's also important that the items offered are of high quality. In this regard, Mr Porter also ticks the box. You'll find that Mr Porter sells value-oriented clothing. As a luxury fashion retailer, you can count on them to provide top quality. They use only excellent high-grade fabrics and materials, and their clothing features excellent tailoring.
Customers' review of Mr Porter also confirms this. On all the numerous reviews found online, customers agree that Mr. Porter provides high-quality products. Though there are a few ugly reviews of the company, those that had to do with quality are very few and too far in between to be significant. Also, many of the items in Mr Porter are branded products from some of the most reputable names in fashion. That said, when you decide to buy from Mr Porter, you're sure to get top quality fashion pieces.
Shipping

After the price of the items, the shipping cost is the next thing that affects the total expenditure. Thus, shipping cost is an important part of any review of an online shop. Generally, customers want to pay as little as possible for shipping. Another shipping consideration is delivery times; while you'll want to pay as little as possible, you also will not want to wait forever for your package to get to you. Thus, a shipping review should examine whether the online store has fast delivery times.
However, before going into how much it cost and how long it takes for the shop to ship your package, it's important to determine whether the fashion shop ships to your destination at all. In this regard, the ideal online fashion retailer should ship to a lot of worldwide countries so that where you'll be shipping to is more likely to be supported.
Fortunately, Mr Porter scores a lot of points in this area. The luxury store ships to over 170 countries worldwide, including locations in Africa, Asia, Oceania, Europe and the Americas. On their shipping information page, there's a drop-down box in the "international shipping" section which opens all the countries that they ship to.
If where you're resident is included, you can proceed to check out items in the store and place your orders. If you've checked online fashion stores, you'll find that Mr Porter's coverage (170+ countries) is one of the largest in the industry.
In terms of shipping cost, the lowest possible cost is zero, which is free shipping. The ideal shop should offer that, and Mr Porter does. A lot of customers have the chance to get their package free of charge; which will make their total expenditure only the cost of the items. One good thing with the free shipping offer of Mr Porter is that it does not have any order qualifying amount.
Usually, online fashion retailers that offer free shipping will require that your order is up to a particular amount before qualifying. They also tend to set the qualifying amount high so that customers will have to spend substantially if they want free shipping.
However, in Mr Porter, free standard shipping is available for all orders no matter its amount. That said; the one dent on the offer is that free shipping is not available to all shipping destinations. The free shipping is only available for: every address in the US and some addresses in Asia (specifically China, Japan, and Hong Kong). While this is no different from many online fashion retailers that offer free shipping only domestically (where they are based), there are a select few that manage to offer free worldwide shipping. I'll like to see Mr Porter in the latter category, or at least to offer free standard shipping to many more international addresses.
It should be noted that the free shipping is for the Standard Shipping option which takes three days to receive your package. There are other shipping options such as Next day delivery and Premier delivery. These delivery options will get the package delivered faster than the free shipping option.
The good news is that Mr Porter charges flat shipping rates, which means that your shipping cost will not increase with an increase in the size or weight of your order. In terms of delivery times, Mr Porter also scores a lot of points for fast delivery.
For shipping to the US, Next Day Delivery is available. This is popular among the online fashion stores; it will get your package delivered the next day following the day you place your order (as long as the order is placed before 5:30 pm EST on the day). Delivery is between 9 am – 8 pm, Mondays – Fridays. The Next Day delivery option cost $20.00
There is also a "same-day delivery" available to only a few locations (New York) – Premier Daytime and Premier Evening. For the Premier Daytime option, orders must be placed before 10 am, and the delivery is anytime between 10 am – 5 pm on the same day. For the Premier Evening option, orders must be placed before 2 pm, and the delivery is anytime between 6 pm – 9 pm on the same day.
The same-day delivery is available seven days a week. This is very good because you'll be hard-pressed to find any other online fashion retailer that delivers on the same day or on weekends (Saturdays and Sundays). The cost of the same day delivery service is $25.00.
However, Mr Porter only has one shipping option for all international shipping, which is Express Shipping. How much it cost and how long it takes depends on the destination you'll be shipping to.
Shipping to Canada takes 2 – 3 business days and cost $20. To the other supported countries in the Americas (such as Mexico, Brazil Argentina etc), shipping cost $35.00 and takes 4 – 6 days. Shipping to destinations in Asia (other than China, Japan, and Hong Kong which are free) cost $55 and takes 4- 6 business days. For every other shipping destination (in Europe, Oceania, Africa), it'll also take 4 – 6 days to receive the delivery, and you'll also pay $55 for shipping.
It should be noted that outside the "Same day" Premier delivery option and the Next Day delivery option, every other delivery option is subject to a 24 hours order processing time. This means that you must add one day to the advertised shipping time when expecting a delivery from Mr Porter.
If you've checked reviews of other online fashion retailers, you'll find that many of them have longer order processing times, some as long as 5 days. Adding such a long order processing time to the actual shipping times means these stores have long delivery times. Thus, the short time for processing orders in Mr Porter means that they are able to offer fast delivery.
Return and Refund Policy
Returns
There are risks associated with any online purchase. In online purchases, you'll be looking at images to make a buy decision, and the major risk is that "what you see is not always what you get". It is also possible that the item gets damaged in transit. Whatever the case, you'll not want to be stuck with an item that is damaged or that you'll rather be without. Therefore, the ideal online shop should allow you to return an item that you are not totally satisfied with.
Thankfully, Mr Porter does. If you receive delivery of your item and you are not totally satisfied with it, you can return it to Mr Porter for an exchange or for a refund. All you need do is contact Mr Porter and you'll receive instructions on how to proceed.
However, their return policy makes for good reading. First, the returns window is 28 days, which means that the items you opt to return must get back to Mr Porter within 28 days of your receiving delivery of them. However, if you're returning the items because of no-fault yours (such as items received damaged), Mr Porter allows a returns window of 30 days. This is on par with most online fashion stores; and better than some stores that offer only 18 days. Thus, for Mr Porter's purchases, you'll not have to race against time to get your returns in on time for you to qualify for a refund.
Also, refunds are issued as cash to the original payment method. However, where returns are received late (outside the 28 or 30 days window), Mr Porter may still accept them, but the refund will be in-store credits. This makes Mr Porter better than most stores that will reject returns and no refund at all if the items reach them late. However, you may have to wait up to 10 working days for your refund to show on your account.
Also, once you have packaged the items you opt to return, you can either drop them off at the shipping service or you can place a call through to the service and they will come to collect it at your door. Domestic US returns use UPS, while international returns use DHL.
However, for returned items to be accepted by Mr Porter, not only should the returns be within the returned windows, but they must be in sound condition. For example, all clothing should be returned new, unused, and with all tags and labels still attached; items should be returned with their original packaging including dust bag where applicable; underwear and swimwear should be tried on only over underwear; the soles of shoes should be protected when trying them on; etc.
Exchange
All the time, returning items for a refund and placing an order for another item can be time-consuming; thus, returning an item for exchange makes for a better consumer experience as it allows you to return the original item and get a new item in record time. Thankfully, Mr Porter allows product exchanges.
However, they offer only size exchanges. That is, you cannot return an item for an alternative style, but for only a different size of the same style. Also, for every approved exchange, Mr Porter will ship you the new item free of charge. However, international customers will bear whatever custom duties or taxes that the shipping attracts.
Price, Promotions and Payment Methods
Price
Price is the most important factor in any purchase. No matter what it is you are buying you won't want to pay above what you perceive as reasonable. Thus, a review of the pricing of an online store is important.
Mr Porter is described as a luxury men's wear store. The "luxury" that modifies the men's wear store tells the story – Mr Porter is not cheap. For example, you'll easily find accessories costing hundreds of dollars; belts costing $400, sunglasses costing $300 and more. You'll find that a host of clothing items are in their late hundreds ($500 – $900), and you'll not look far to see items over $1000. We can go on and on, and only one conclusion can be reached, which is that prices in Mr Porter are on the high side.
Promotions
Every business offers some form of promotions to drive sales, and online fashion retailers are no exception. A review of promotions offered by an online store is important because promos can get you listed items for less than their full prices; and in some cases, it can get your items for free.
This is one area where I cannot score Mr Porter high. First, in most online fashion stores that I have reviewed, I get greeted by different promos on their landing page, especially price discounts on certain purchases. Surprisingly, there was no such promo on the landing page of Mr Porter. The only promo I saw when checking their website for this review was a "free next-day delivery on all orders". Normally, the next day delivery is $20; that was the only thing that Mr Porter was giving – $20.
With their prices in the hundreds and thousands, you'll expect more promotions that slash down the price for customers, especially price discounts. Also with a luxury fashion retailer, you'll expect that they have a loyalty program that rewards returning customers; or a referral program that rewards customers who bring in another customer. However, we didn't see any of that; and a search reveals that it isn't that the promos were not on at the time of asking, but that Mr Porter is not the promo-oriented retailer.
Payment Methods
The ideal online fashion shop supports a wide range of payment methods so that people no matter where customers will be shopping from can find one to conveniently pay for their order.
In this regard, Mr Porter follows tows the line of another fashion store. They accept payment made from popular credit/ debit cards such as Visa, MasterCard and American Express. They also accept PayPal payment and Mr Porter's gift cards.
These payment options are global options, and it means that you'll be able to find one for use no matter where you'll be shopping from. However, I've always said that online fashion retailers support too few payment methods. With the popularity of cryptocurrencies and web wallets in making online payments, I'll like to see these options supported by online fashion retailers, especially a top dog like Mr Porter.
Also, it must be said that one area where Mr Porter has received very scathing reviews is in payments. Too many customers have complained about the frustrating experience they have with payment in Mr Porter. It stems from a rule by Mr Porter which requires that customers get an authorization code from their card company.
To be fair to Mr Porter this rule is for security reasons. However, it doesn't make for a smooth buying experience. The reviews show that many customers do not even know anything about such authorization codes. Where it gets bad is that Mr Porter will not tell you anything about getting an authorization code until the order is confirmed, which allows them to put a hold on the full amount of the order.
The situation is such that your order will not be dispatched until you get the authorization code, and then hold on the order amount ties down your fund so you can't just go to another store. I should also add that your card company can give you a run around for such codes because to them, such authorization codes are highly unnecessary to complete a simple online purchase.
That said, while Mr Porter supports global options that are easily available, making payment may not be as painless as the methods suggest.
Customer Care Service
When you use any service, you want to make sure that you can reach the service provider. This is because issues are inevitable. Thus, the ideal online store will provide different channels for providing needed assistance to customers.
Mr Porter provides various channels through which you can reach them which includes an email support service and a telephone support service. For the email service, there is a general email address for all issues ([email protected]). In addition to this, they provide different email addresses for particular issues.
For the telephone service, there are also different toll-free lines you can call depending on where you'll call from. Customers from the UK should use 0800 044 5706; customers from the US should use +1 877 957 7677; while every other international customer should use +44 330 022 5706. One good thing is that the telephone service is available 24 hours a day, 7 days a week.
However, customers' reviews aplenty on the internet have a very poor rating for the customer support service of Mr. Porter. This stems from the customer service doing nothing or little to solve the issues that customers have with their orders. Particularly, the authorization code from the card company which Mr Porter demands cause payment frustrations.
Customers will complain to Customer Care about it, but in reality, Customer Care can do nothing about it because it's a company rule that such a code should be provided. The ripple effect is a delay in shipment which builds more customer frustration, and again Customer Care can do nothing about it. From the customer's perspective, Customer Care was unhelpful and therefore useless.
However, I'll say that many of the issues were beyond the customer care unit, and all they can do is escalate and try to handle the customer. I've also seen that Mr Porter's customer agent responds to aggrieved customers in third-party customers, reviews platforms. It's impressive that they seek out disgruntled customers and still try to help them.