About Omaze


Omaze offers prizes like celebrity experiences and incredible houses in a charity sweepstakes. Is it a scam or can you really win?
You've probably seen the fancy commercials for Omaze. If you pay to enter a sweepstake, you get to support charity and be in with the chance of winning an incredible prize like a dream home, fancy car, or celebrity experience. It's all very enticing.
You might be wondering whether Omaze is legitimate. It certainly seems too good to be true. Can you really win a prize? Is the money really going to charity? Whatever questions you have about Omaze, we're going to answer them.
Overview of omaze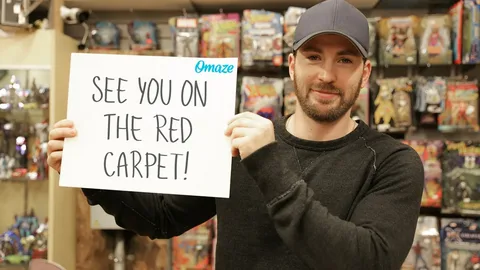 Omaze is a fundraising company that aims to raise money for charity, give away spectacular prizes, and generate profit for itself. It launched in the US in 2012 and in the UK in 2020. Across both countries, Omaze claims it has raised hundreds of millions of dollars for over 400 charities.
Omaze runs sweepstakes to raise money for a charity. The more money you hand over, the more entries you get into the sweepstakes. There is also a "no purchase necessary" option.
What Can You Win on Omaze?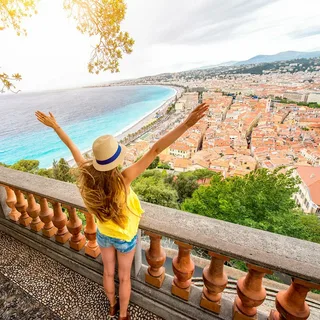 It's fair to say that Omaze offers some absolutely fantastic prizes. This includes large sums of money, cars, houses, vacations, and celebrity experiences.
The big-names celebrities are what helped give Omaze its legitimacy. Previous Omaze winners have visited the set of Star Wars, met the cast of Game of Thrones, and hung out with Matt Damon. Celebrities also help promote some prizes, if it's supporting a charity they associate with.
As part of the larger draws, Omaze offers "early bird" prizes. Since the draws are usually open for months, these prizes get dished out over the weeks. It's designed to get you to enter as soon as possible, in fear of missing out. As an example from the UK, early bird prizes on a draw for a house have included £100,000 and a Mini Cooper. Even if you win one of these, you could still win the grand prize too—though that's unlikely.
Does the Money From Omaze Go to Charity?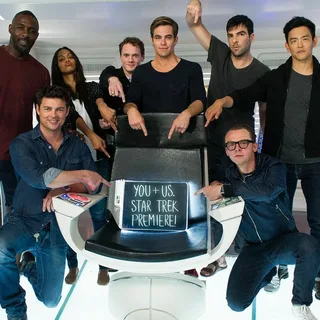 Yes, Omaze does give money to charity. However, not all of your contribution goes to charity. Since Omaze is a for-profit business, it takes a proportion of your payment for itself.
In the US, the breakdown differs on the sweepstakes type. For celebrity prizes, 60% of your donation goes to the charity, 25% covers the experience costs, and 15% goes to Omaze. For other sweepstakes, 15% goes to charity, 65 to 75% pays for the prize, and the rest goes to Omaze.
n the UK, the charity receives 80% of the net proceeds, with Omaze taking the remaining 20%. This doesn't mean that 80% of your money goes to charity because "net proceeds" is the total once the cost of the prizes and marketing are deducted.
All that said, if you wanted to be truly altruistic and ensure that a charity receives all of your contribution, you should contribute directly to them. Some charities even accept crypto payments!
Is Omaze Legit?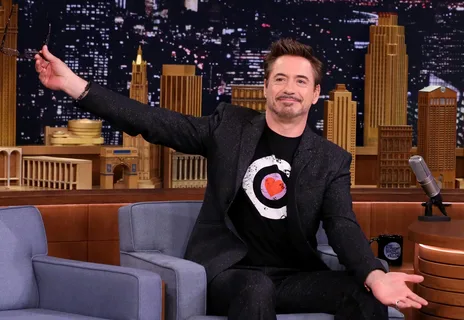 The big question is whether Omaze is legit. Or is it some sort of internet scam or fraud? Don't fear. Omaze is legit; it does give money to charity and hand out its epic prizes. The company gets regulated to ensure this. Besides, charities wouldn't keep partnering with Omaze if they didn't receive any money.
A secondary question is whether you have a chance of winning. Theoretically, yes, you do have a chance of getting the grand prize. Trouble is, the odds are slim. Omaze doesn't reveal how many people enter the sweepstakes, but you can bet it's a huge number. Plus, it's not just the number of people who enter you're contending with, but how many entries they buy.
Ultimately, you shouldn't get swept up in Omaze's flashy marketing. Don't buy more entries than you can afford. Don't pin your hopes on winning. Instead, think of it as a fun way to give some money to charity.
How to Enter an Omaze Sweepstakes
Omaze is always launching new sweepstakes. The only way to find out information about these and to enter them is on the Omaze website. If you're not using the official Omaze website, you're going to get scammed.
On the Omaze homepage, you'll see all the active sweepstakes. Choose the one that interests you and you'll be able to purchase entries, or get information on how to submit a "no purchase necessary" entry. Once you've entered, you'll receive an entry code. If Omaze draw this entry code, you win.
You'll be encouraged to create an account during this process, which you can use to check your past entries and keep your contact details updated. This latter point is important, since Omaze will only contact you if you win—which saves you having to manually check your entry code.
You can also browse the past draws and their winners, if you fancy feeling envious. Omaze often produce flashy videos so that you can see the winner's surprised reactions.
Give to Charity and Make a Difference in the World
Remember, while Omaze offers some stunning, once-in-a-lifetime prizes, it doesn't give all the money to charity. As such, if you want to ensure that your donation goes as far as it can, give your money directly to your favored cause.
No matter how much you can afford to give, every little helps make a huge difference in the world. Importantly, your charitable contribution doesn't have to be financial. There are plenty of smartphone apps you can download to keep track of ways to do good.
Omaze is a venture-backed fundraising platform that helps raise funds and awareness for charity by offering anyone the chance to win once-in-a-lifetime experiences and prizes. Omaze democratizes the charitable giving experience and offers curated prizes that no other platform can match.
Omaze was founded in 2012 to disrupt the fundraising space and bring additive dollars to charities that are too often limited by outdated methods like expensive and time-intensive annual galas. Nearly a decade later, Omaze has raised over $150M net to support over 400 charities, and has set sights on raising $1B in a single year. Headquartered in Los Angeles, we successfully launched in the UK in 2019 and are excited to continue our growth and expansion in this market offering dream homes.
In the UK, Omaze has given away a number of dream homes all across the UK, netting over £3,000,000 for Teenage Cancer Trust, British Heart Foundation, The Prince's Trust, Cancer Research UK and Great Ormond Street Hospital. Whether you are the grand prize winner or not, every donation supports a worthy, vetted cause like these.
Omaze's events feature prizes, such as material goods, property, or celebrity experiences, usually with one grand prize and several lesser prizes. Our model democratizes traditional auction-giving by offering everyone the chance to have a once-in-a-lifetime experience
BONUS OFFER – WIN BIG AT OMAZE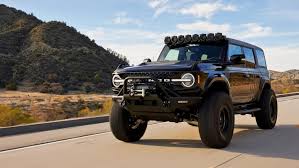 Roll up, roll up! Our latest Omaze reviews wasted no time diving into the nitty-gritty of the lucrative online competitions held by Omaze. We'll warn you, what was found needs to be seen to be believed.
As soon as you enter the site you are greeted with a huge promotional banner that reads "WIN THIS LAKE DISTRICT HOUSE". Although, after looking at the floorplan and virtual tour, it could be considered a Lake District Mansion.
Entering the competition is simple enough and works very similarly to many house raffle UK competitions that we have seen before. However, there are a few key perks to making use of the Omaze platform, including the fact that 80% of all ticket purchases go towards Alzheimer's Research UK (a minimum of £125,000) and that you could enter for free.
That's right – by sending off your entry via post, you could stand yourself in good stead to win a £3,000,000 house for free. Naturally, the most popular option does involve the purchase of a batch of tickets. All of which, we discuss next.
To get things moving, you first need to make an account. Based on our latest review, this was a painless process that required little more than your full name, email address, and password. Once logged in, you will be prompted to make your first deposit; however, you can also exit this screen and have a final perusal of the fine print before finalising your purchase.
WHAT PRIZES ARE AVAILABLE NOW?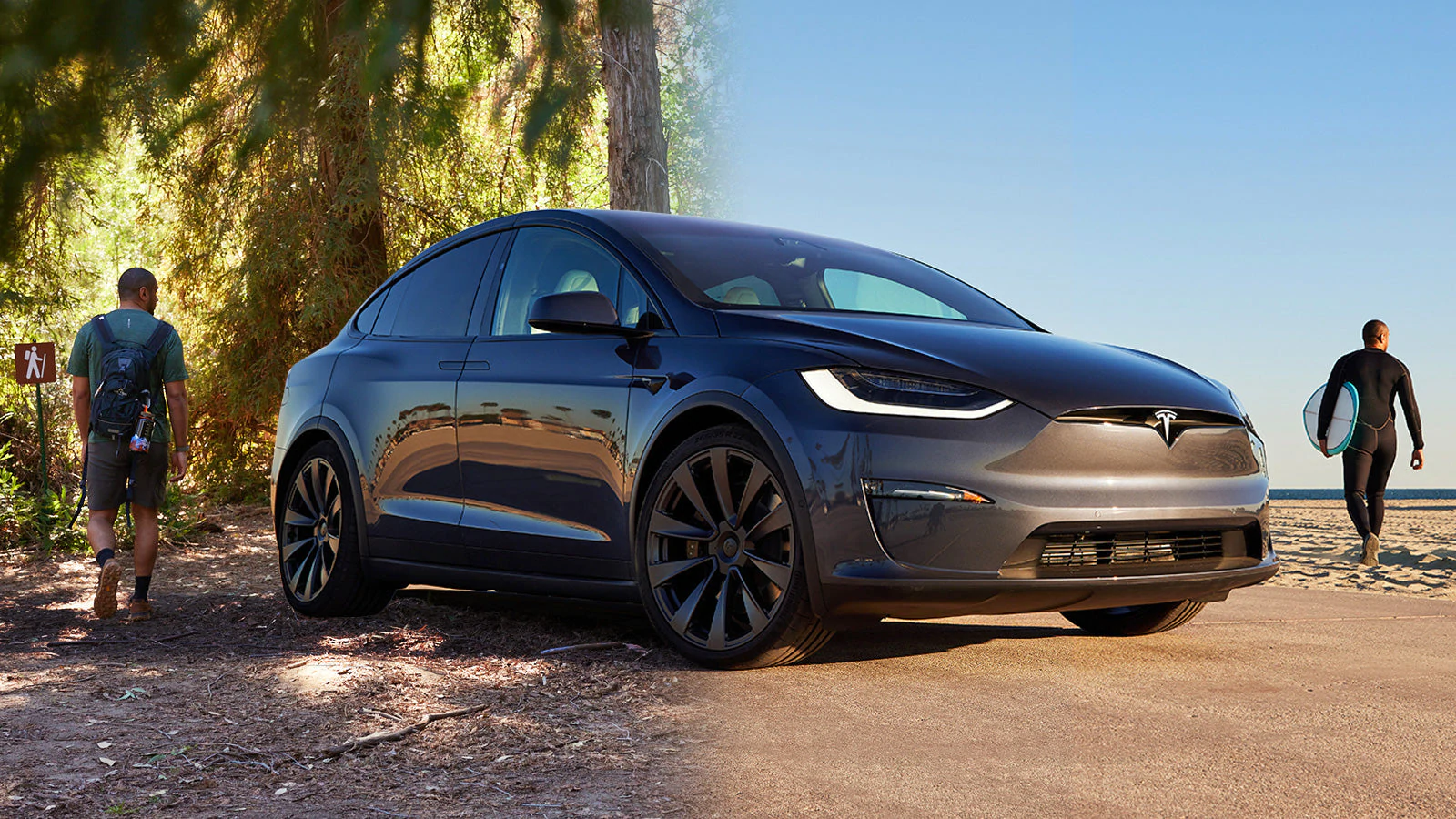 Currently up for grabs is a £3,000,000 house situated in the Lake District. It also comes with £150,000 worth of home furnishings, £20,000 put towards the upkeep of the property and living costs, as well as zero additional fees. Sounds good? Well, we've not quite finished yet! Provided you make your purchases within the qualifying period, you can also automatically enrol yourself into the weekly early-bird prize draws. These are comparatively smaller prizes that still present entrants with the chance to win luxurious cars and cash prizes.
WHAT HAPPENS NEXT?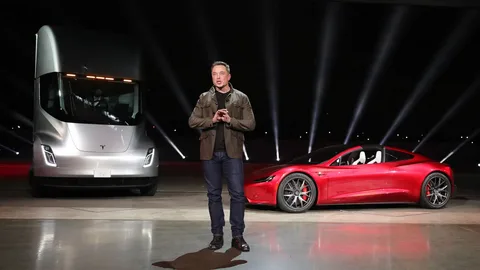 For those interested – and why wouldn't you be? – all that is required is the purchase of a ticket bundle, the rest is then left up to luck! To purchase your ticket bundle, select Enter Now, this will take you to a new page that presents you with the chance to purchase 15, 40, 85, or 320 tickets, as well as further detail on how to secure your single entry by post.
Once you've confirmed the amount you wish to purchase, you'll be presented with the chance to enter a discount code before selecting your preferred payment method. Enter your details, submit your transaction, sit back, and keep those fingers crossed!
If you are successful, you will be contacted on 1st April 2022 by email or phone. You will then be required to confirm your eligibility and identity before the transfer of the previously noted assets can be completed. Provided all goes to plan, the house, furnishings, and upkeep costs will be yours to keep, sell, or rent as you see fit! It really is as simple as that.
USABILITY, LOOK AND FEEL – A SIMPLE AND USER-FRIENDLY DESIGN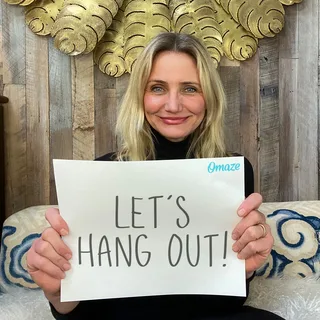 The Omaze prize draw has surpassed all of our expectations; however, a full review of Omaze cannot be conducted on the bonus alone. Next up, we take a look at how well the site functions and ask ourselves, "Omaze how does it work?"
Accessible online or via your mobile browser, Omaze is certainly off to a good start. As we noted above, when landing on-site, visitors are greeted with a welcoming rotating banner that presents the Lake District house beautifully. A colour theme of black, white, and yellow is used across the site, allowing for all important links to be clearly identified, as well as text being easily readable, too.
The layout itself is fairly simple, allowing you to scroll and find the bulk of the information regarding the competition in one place. One standout feature is the virtual tour. This gives visitors a virtual tour of the property, allowing a closer look at its potential. We should also note that there is an extensive gallery and a full floor plan, too.
Signing up and logging into the site could not be more straightforward. Head to the three lines in the top right-hand corner, select log in or sign up and begin the process. With minimal personal details, you can be up-and-running, ready to make your first purchase of tickets within minutes. Speaking of tickets, they come in batches and are as easy to purchase as it is to sign up.
Further important links surrounding the Omaze platform, competition, and supported charity can all be accessed by heading to the bottom of the homepage. Here, you will also note that the site hosts its own Twitter, youtube, Facebook, and Instagram channels, as well as a dedicated blog.
CUSTOMER SERVICE – FRIENDLY AND PROFESSIONAL

It was all going so well, but, unfortunately, the first negative of our Omaze reviews and ratings can be found in this section. Based on our latest Omaze reviews, the site currently only offers one method of contact – an online form.
To locate it, head to the bottom of the homepage and select Contact Us. If you are already signed up and logged in, your name and email address have already been inputted for you, leaving you with the option to select your reason for contacting, enter your phone number, and type your message. Once you've clicked that big, yellow, send button, your query will be forwarded directly to the Omaze team.
Thankfully, based on our very own real user reviews and those we spotted when researching further about Omaze, the competition site is incredibly reliable and fast with their responses. In fact, even our evening queries were dealt with within 12-24 hours.
Although offering a rather lacklustre collection of contact methods, Omaze did manage to claw some positive ratings back based on the great response times and professionalism noted above, as well as the in-depth FAQ page that also features across the site.
We have already discussed the streams of house rules are clearly identified early in our Omaze reviews; however, this dedicated FAQ section highlights all of those additional questions that you may have surrounding the latest competition, past competitions, and more. By simply clicking FAQs (again located at the bottom of the page), you can unlock a great wealth of information surrounding Winning a prize, Omaze promo code and entry code, account creation, Alzheimer's Research UK, Previous draws, Omaze, entering the draw, and more.
Quite frankly, the sheer extent of questions answered here coupled with our very own reviews on the Omaze platform should be more than enough for most to feel confident when using the site.
SITE SECURITY – IS OMAZE LEGIT?
The next section of our Omaze reviews looks at the overall security of Omaze – something that they clearly take exceptionally seriously.
We begin by making our way to the bottom of the homepage, where we will find an outstanding score from Trustpilot. Based on our latest perusal of the site, over 88,000 have had a positive experience when using Omaze, presenting the online raffle UK with an overall score of 4.5. While real user reviews are an ideal way to check a site's legitimacy, they aren't always a guaranteed way to confirm that they are secure. Time for our experts to turn into detectives and see what they can uncover.
It didn't take them long to find that Omaze is registered with the UK Fundraising Regulator. For those interested, the emblem is also located at the bottom of the page and allows you to confirm the current status of Omaze. Currently, Omaze is officially regulated in accordance with UK laws and demonstrates its commitment to good fundraising practice.
Alongside these fantastic real user reviews and official regulations, Omaze also offers well-respected and secure payment methods to help make your ticket purchases. As it stands, players are able to purchase batches of tickets that vary in size and value, using Mastercard, Amex, and Visa. Although a fairly limited selection, the safety surrounding these forms of payment clearly outweigh other less traditional methods. Payments are fast, the process is efficient, and 100% traceable, too.
ADDITIONAL REWARDS – WHAT TO EXPECT AT OMAZE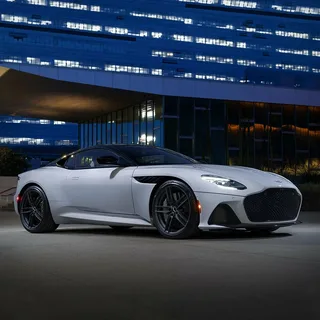 Despite offering a lucrative house raffle UK prize to its customers, Omaze does not stop there. In fact, based on our latest review of the online platform, we spotted a great range of ongoing prizes that are offered to competition entrants leading all the way up to the grand prize draw.
Currently on offer, we saw twelve £1,000 weekly cash prizes and four early-bird prizes, consisting of £100,000, an Audie E Tron S, a Jaguar F Type, and a Mercedes-Benz G wagon – gifts that, in our eyes, are well worth the entry fee alone!
To be in with a chance of pocketing the above, players needed to have made their ticket purchases within a qualifying period. Please note that as all qualifying periods begin on 20/12/2021, there are no additional purchases that need to be made. However, as you'd expect, the weekly prize draws host their own cut off points – all of which can be found easily on-site.
While making our way around Omaze, we decided to take a look at past competitions, too, in order to check out the sort of calibre of prizes that can be expected going forward. It is clear that the site is heavily focused on conducting house prize draws and has already been successful in improving the lives of hundreds, including four multi-millionaires, along the way. Previous prizes included houses in the Cotswold, Wimbledon, Ascot, Devon, and Cheshire, all of similar value to the one detailed extensively early in our Omaze reviews.
CONCLUSION – A FANTASTIC PLACE TO TRY YOUR LUCK
That rounds up our latest Omaze reviews. We hope that you will be leaving today with a much fuller picture of what to expect when making use of the Omaze competitions and prize draws.
While conducting our review, we noted that the site was a joy to use and felt completely secure throughout. The sign up process was seamless, there was no pressure to purchase tickets, and everything was neatly laid out and accessible within a few clicks. Any further queries we had were promptly resolved by the FAQ section and those trickier questions were answered in record-time by dedicated customer support staff. Further cementing the Omaze site legitimacy was the official stamp from the UK Fundraising Regulator – although, the streams of positive real user reviews helped with that, too.
The current competition that is running is much like those we have seen from Omaze in the past. Players are required to purchase a batch of tickets (ranging from 15, 40, 85, and 320 tickets) to enter the £3,000,000 house raffle prize draw. Leading up to the grand prize draw, players can also enjoy plenty of additional perks that do not require any sort of buy-in. These gifts include four early-bird offers, including luxury cars and £100,000 in cash, as well as weekly prizes of £1,000.
Overall, we at Betting.co.uk are huge fans of the Omaze website. It's fun, simple, offers great prizes, and forwards 80% of all sales to Alzheimer's Research UK. Of course, just because it ticks all of our boxes, does not mean it ticks all of yours. Thankfully, our experts have been busy curating reviews on many other top online raffles UK, online casinos, and online sportsbooks, in the hopes of finding our readers their perfect place to play!