Hello beautiful ladies!!! Today i am going to tell you about an amazing hair oil that works wonders for my hair. Oiling is an essential part of hair care regimen .In older days people oiled their hair every day which is a reason why they did not suffer from hair thinning issues. In today's world there are so many hair enemies from pollution, styling with heat and chemicals to stress, late nights that take toll on the hair. Also in our busy lives when taking out time for self purpose is a real task, only few people are able to take proper care of their hair. As a result we get fragile hair and unhealthy scalp whose consequences are impossible to reverse in the long run. Read sesa hair oil review to know more.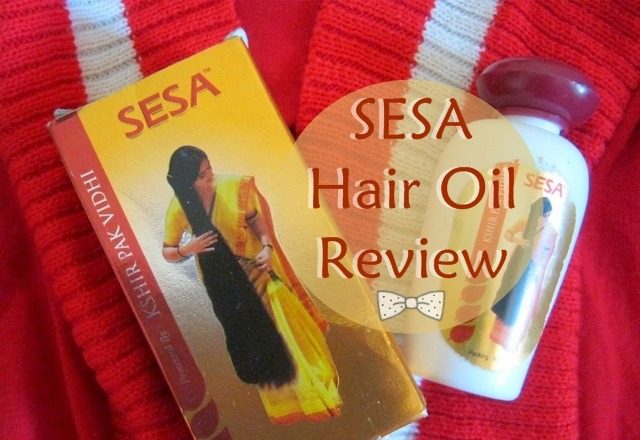 SESA Hair Oil Review
Sesa hair oil claims to shoot all hair enemies from hair fall to dandruff and scalp infection. It is meant for all from problematic scalp to healthy scalp. Its formulated with several herbs that work in combination to give hair a shiny and healthy look. Sesa is unique in the sense that herbals hair oils are mostly heavy that needs efforts to wash off while sesa being light gets washed off with mildest of shampoos . On the other hand, light hair oils contain silicones to lock in moisture while sesa hair oil conditions tresses solely with its herbal ingredients. What more does one need when a hair fall that triggers all hair related problems at a pocket friendly price and reduces stress via massage which costly essential oils claim to take care of.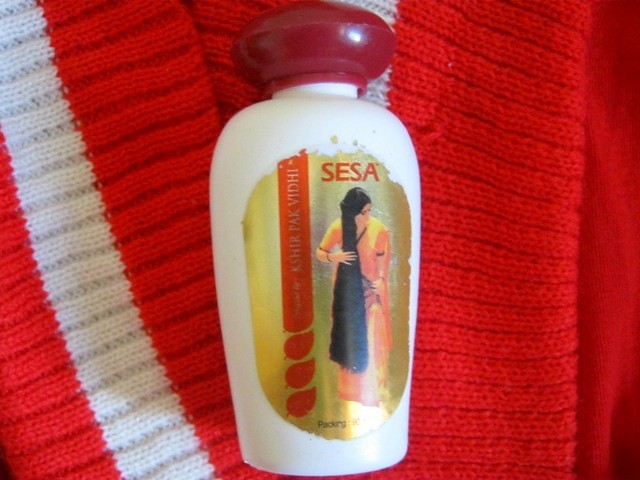 What SESA Hair Oil Claims
Sesa is a rare combination of 18 herbs, 5 nourishing oil and ilk processed with ancient "kshirpak vidhi" which helps to remove infections and gives nourishment to scalp and roots.
Bacterial and fungal infection
Raswanti, Neem beej and Yashtimadhu has powerful antibacterial and antifungal activity, protects scalp from infection.
Nourish follicles
Sesa  contains with rich source of vitamins ,minerals and proteins like Wheat Germ oil, Milk ,Til oil and coconut oil help to nourish scalp and follicles
      Headache and mental stress
Massage with brahmi, citrullus and chameli pan help to relax nerves and provide cooling effect on scalp help to provide mental peace and relief from stress and headache/.
   Dandruff and Lice
Sesa contains with Nili oil, Lemon oil, Dhatura and Karanj beej helps to remove Dandruff and lice and also provides protection against environment pollution.
 Indications of Sesa hair oil:
Improves blood circulation to the follicles.
Protects scalp and hair shaft from seborreheic dermatitis.
Nourishes hair roots and scalp through vital vitamins protects against damage due to stress or pollution.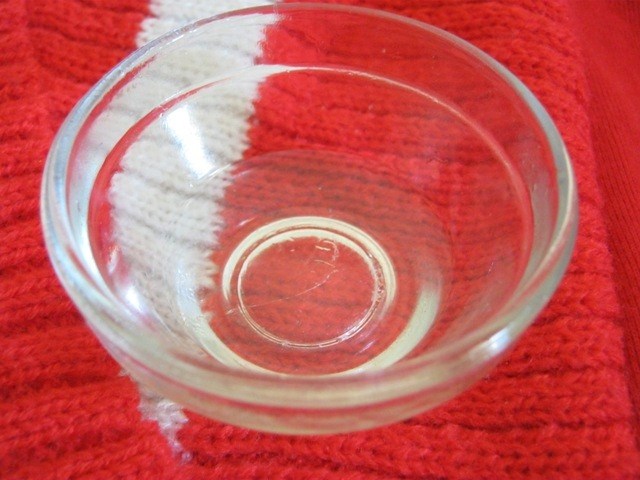 SESA hair oil Appearance

This hair oil has a runny consistency and is very light and non sticky .It is light green in color. It is easy to wash off with any mild shampoo and makes hair so soft and less frizzy even though it does not have silicones like other light hair oils do.
Also its strong sweet smell brings sound sleep thus reducing stress as claimed. Whether one has dry scalp or oily , keeps hair oil all night or just for an hour or so on the head , Sesa does not stain pillow cases or clothes as its very light
My Experience with SESA Hair Oil
I have used sesa hair oil in two phases. When this was newly launched many years back, its advertisement showed that this helps with hair regrowth. Back then, i had got my hair chopped off for a change but wanted it to grow back soon.
I used sesa hair oil and it actually made my hair grow faster. In a few months i got back my desired hair length. After using it for sometime i had to discontinue it as it was not so easily available then.
Years later, i repurchased sesa hair oil with the hope of regrowing my hair as i was having hair fall issues. This time i found that they have improved the product quality. Earlier i could trim my hair only after 7 months or more as my hair did not grow much in length.
This time i had to go for it after 5 months only. Coming to other claims, it actually reduces as well as controls hair fall. Also it washes off dandruff and treats itchy scalp. I used to get dandruff in winters but sesa controls that.
It nourishes scalp as well as hair follicles with continued application and obstructs hair fall forever. My hair looks fuller, softer and also dandruff free all round the year.
Every claim made by sesa is true. It is a great product that shoots every hair problem and is an essential part of hair maintenance. I cannot comment if it works on lice as claimed but definitely keeps scalp infection at bay.
Pros of SESA
Reduces as well as controls hair fall
Controls dandruff
Hair grows faster in length
Cures scalp infection
Makes hair soft
Controls frizziness
Adds shine onto hair strands
Amazing ingredient list
Easy to wash off
Smell gives better sleep
Very light and non sticky
Affordable
Easily available
Cons of SESA