WP Rocket is a popular plugin to improve WordPress performance.
However, it's a paid plugin that cost about $49 and the website is nicely done (Visit here)
The question is?
Is it better than WP Super Cache or W3 Total cache?
Is WP Rocket pricing justified?
We will find answers to all these questions in this detailed WP Rocket review.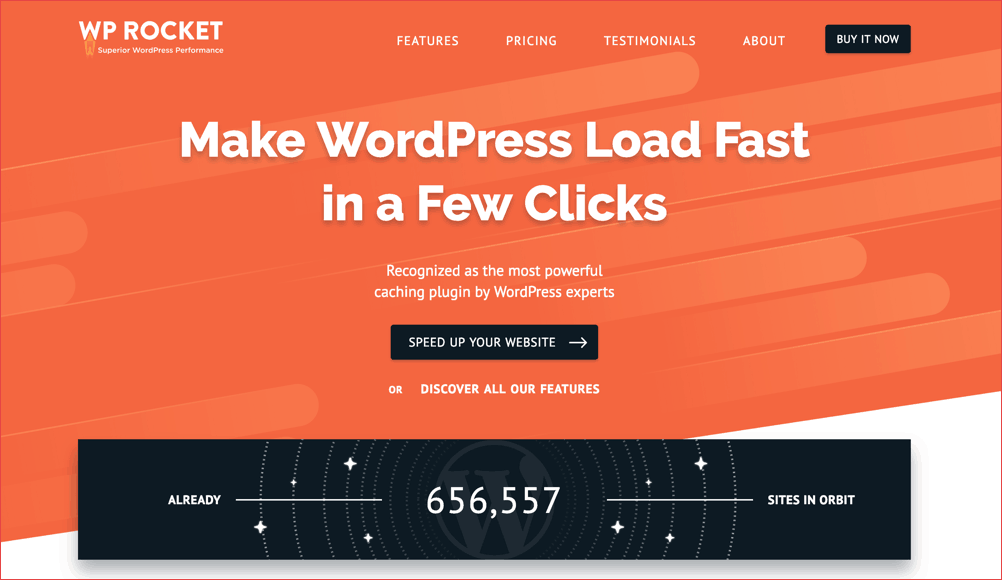 Before that, we all know that a fast loading website not only gives a great user experience, it also helps in better ranking.
For WordPress, there are many plugins that you can use to make your blog load faster and one of the most common types of plugins is the cache plugin. This cache plugin creates a cache of the static file of your blog posts, and when a user accesses the post it serves it directly from the cache folder.
This saves a ton of resources in terms of running all PHP queries and accessing your database to regenerate and server the same post. Moreover, serving a post from cache will make the post load way faster than without the cache.
I would not get into more technical aspects of WordPress caching and what you should know here is:
Having a cache plugin on your WordPress blog is essential. It helps you to make WordPress load way faster and reduces the load on the server. The below infographic will help you understand how typically WordPress handles a page request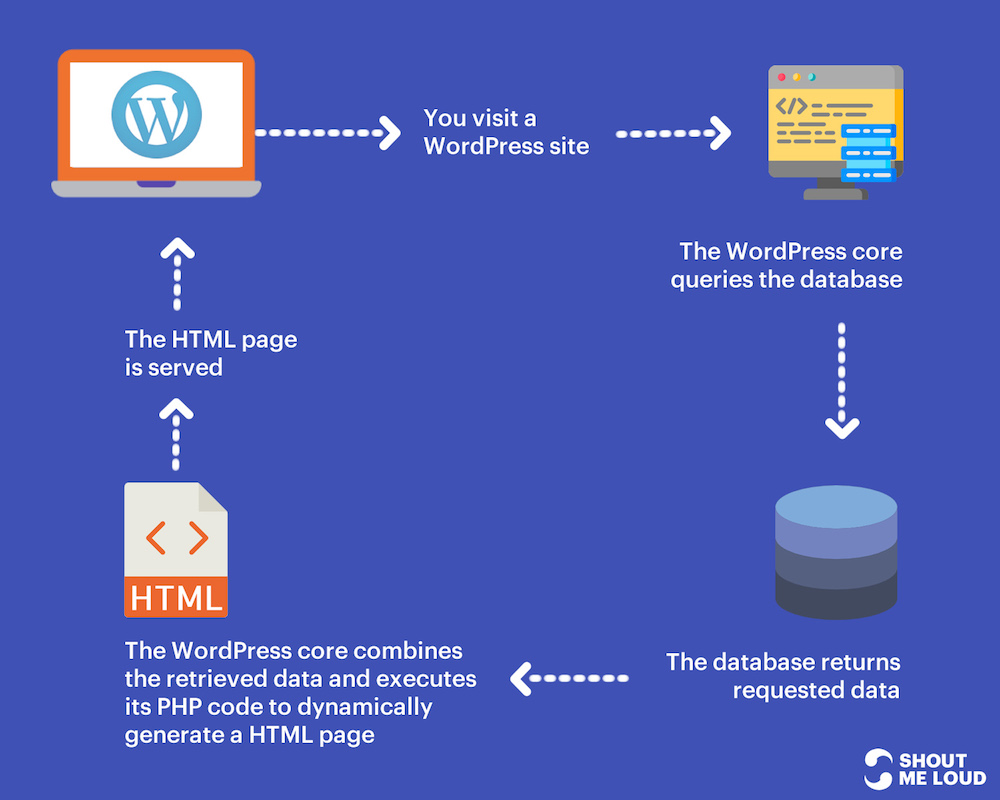 Now there are various cache plugins out there (Free and paid) and picking the right one is important, as it will save you from the headache of configuration, it will make your WordPress blog highly optimized for speed and performance.
Unlike in the old days, now WordPress is a big commercial market and all plugin developers are in a race to convert their free plugins into a product.
For example, one of the most popular cache plugins W3Total cache started offering Pro features/support which unlocks many advanced features, and another paid cache plugin called WP Rocket entered the market and this was probably the first WordPress cache plugin in the market to be released as a premium plugin.
When it comes to WordPress cache plugins, there are many free options out there such as:
W3 Total cache
WP Super cache
WP Fastest cache
Auto optimize
The Survival of a paid plugin becomes difficult when there is a humungous amount of similar free stuff in the market. It becomes really difficult for a paid plugin to create its niche in the market. I have always been an ardent user of W3Total cache and WP Super cache plugin.
From the past few months, I have been hearing good reviews about the WP Rocket plugin and I decided to give it a try myself and see how effective it is. I contacted the WP Rocket team to ask for a review license so that I could do a neck-to-neck battle between W3 Total cache and WP Rocket plugin, and find out if this premium cache plugin is really worth your money or not.
Preparing for W3 Total Cache Vs. WP Rocket plugin:
ShoutMeLoud is already highly optimized and the loading time is even less than a sec. I don't see much point in doing this test on ShoutMeLoud. For this, I picked one of my blogs which is poorly optimised and takes a little time to load. One of our blogs in the network is "Letstalkrelations.com" which is quite outdated in terms of theme, optimization and we were using W3 total cache plugin.
To start the comparison between these two plugins, I first tested the loading time of Letstalkrelations.com on GTMetrix and tools.pingdom.com, and here is the result with the W3 Total Cache plugin:


As you can see from the above results:
Page size was more than 1.31+ MB and overall performance is not that great. This is exactly why I needed to test WP Rocket else it won't be a decent comparison.
After testing the load time of the site, I uninstalled the W3 Total cache completely. ( Guide to uninstall W3 Total cache plugin)
Deleted cache
Disabled all cache option.
Disabled and uninstalled plugin
Remove W3 Total config files via FTP
Removed entries from .htaccess file
Also used Advanced database cleaner to delete orphan tables created by W3 total cache

The idea was to remove all files related to W3 Total cache and test the site performance with WP Rocket cache plugin.
Configuring the WP Rocket plugin:
After using WordPress cache plugins like W3 Total cache and WP super cache for years, I thought configuring the WP Rocket plugin will take time but I was taken aback, as WP Rocket is probably the simplest WordPress cache plugin for anyone to configure. If you are someone without any tech skills you can configure the plugin within seconds of time. You will be accessing the configuration dashboard via settings> WP Rocket
The very first screen is the basic setup and I ignored the minification and concatenation option for this test.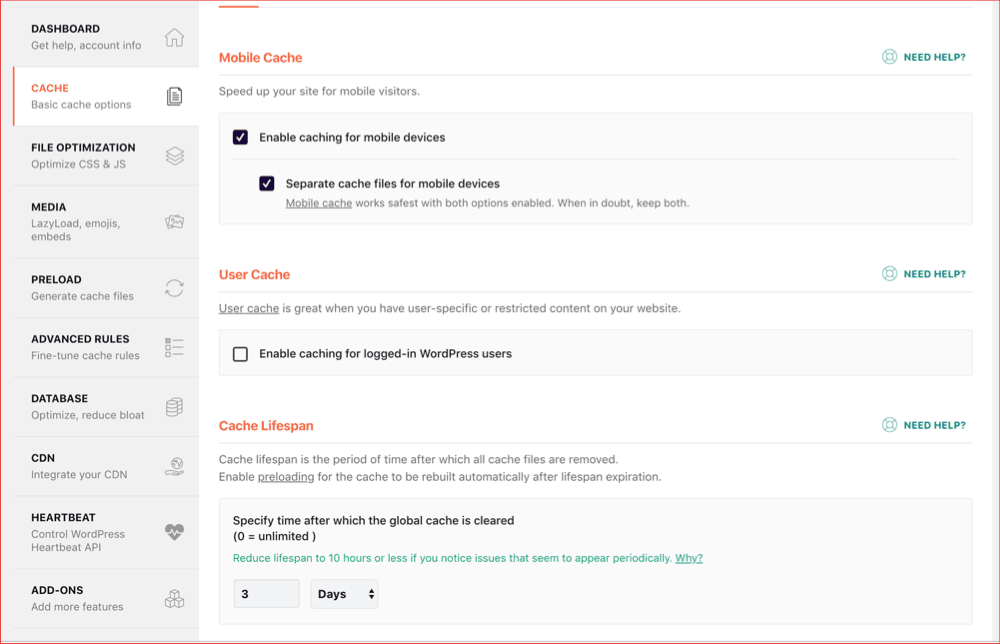 The only options which I enabled from the above screen was enabled Lazy loading images, mobile caching, and increased the clear cache lifespan to 96 hours. As soon as you activate the WP Rocket plugin it takes care of most of the optimization and caching options.
Here are the Pingdom and GTmetrix results after enabling the basic settings. Just to make sure pages are cached, I opened the site in another browser and browsed 10-12 pages to ensure caching of the pages.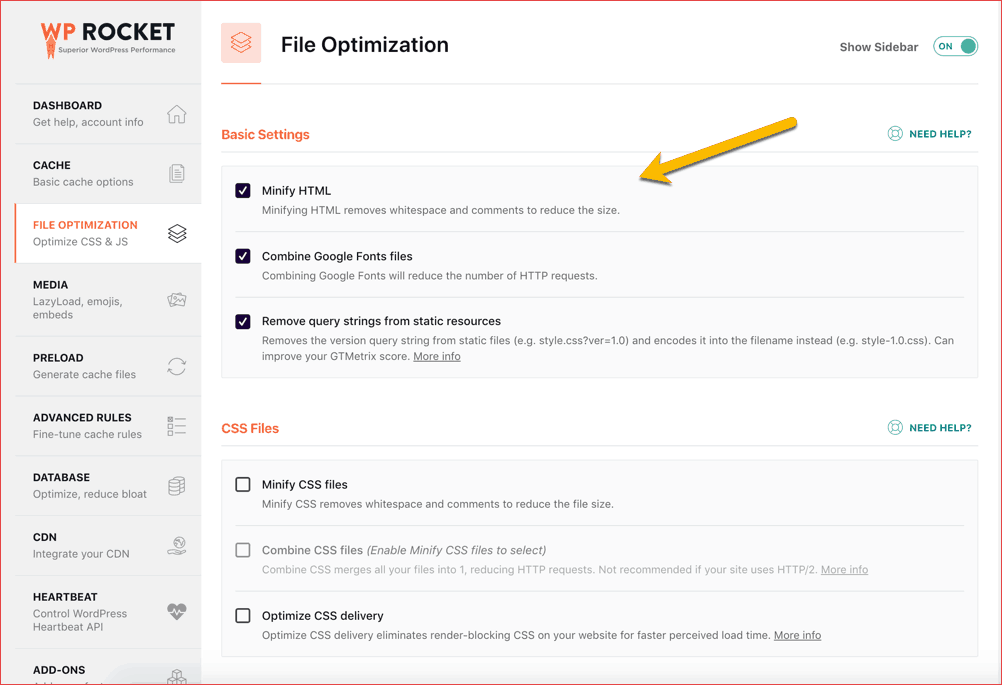 And this time the performance report was even better than the last time and I could see a considerable amount of difference in terms of loading time and total number of requests. Here is the final loading time of the site:


Note: I have not yet touched the advanced settings which offer a few features such as "prefetch DNS requests" "CDN" and a few others. One thing which I find very interesting after comparing both the plugin is, that WP Rocket fixed most of the performance grade issues which a cache plugin is supposed to take care of.
Here is a test result by the WP-Seer team, where they compared WP Rocket with WP Super cache, and here is the result difference in loading time: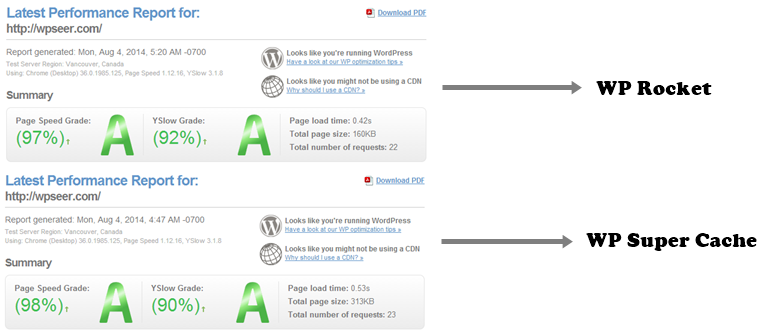 Conclusion: Is WP Rocket worth it?
When I started doing this test, I was not hoping to see such a huge difference as the W3 Total cache plugin is loaded with excellent features, but the results of the test proved me completely wrong.
In my testing I find WP Rocket performance to be better than W3 Total cache and what I liked most about WP-Rocket is it's easy to setup. In fact, it's better than the WP super cache and Auto-Optimize plugin.
Overall, WP Rocket is worth paying for.
WP Rocket Price:
WP Rocket plugin personal license costs only $49 and you can set it up within 3-4 minutes.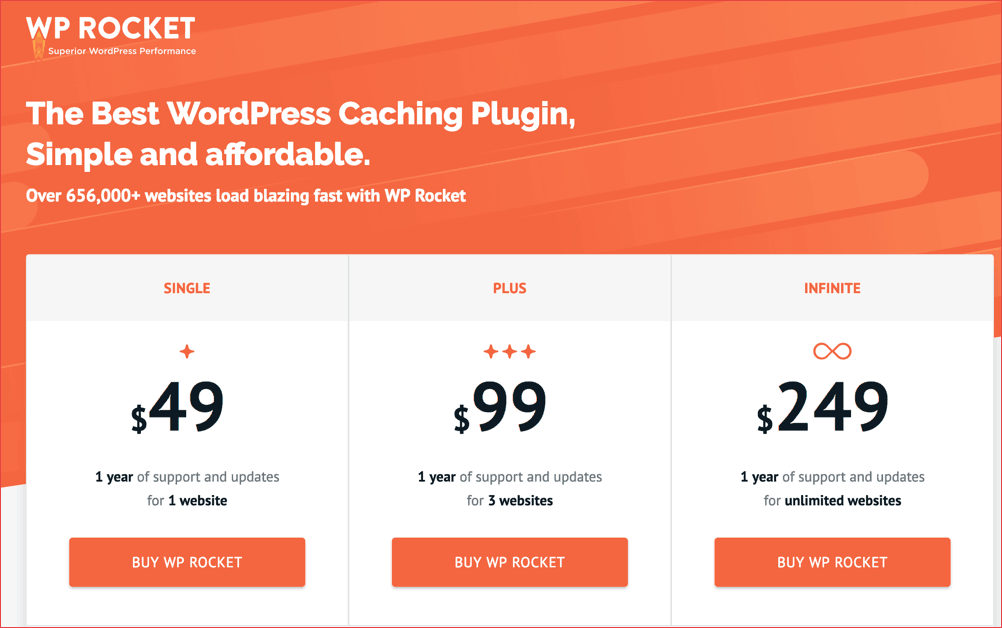 You will also be getting support from their team and most important the loading time of your WordPress blog will be faster.In the latest version of WP Rocket, they have added features to optimize your database. This is a smart move as a bloated database can slow down your WordPress blog.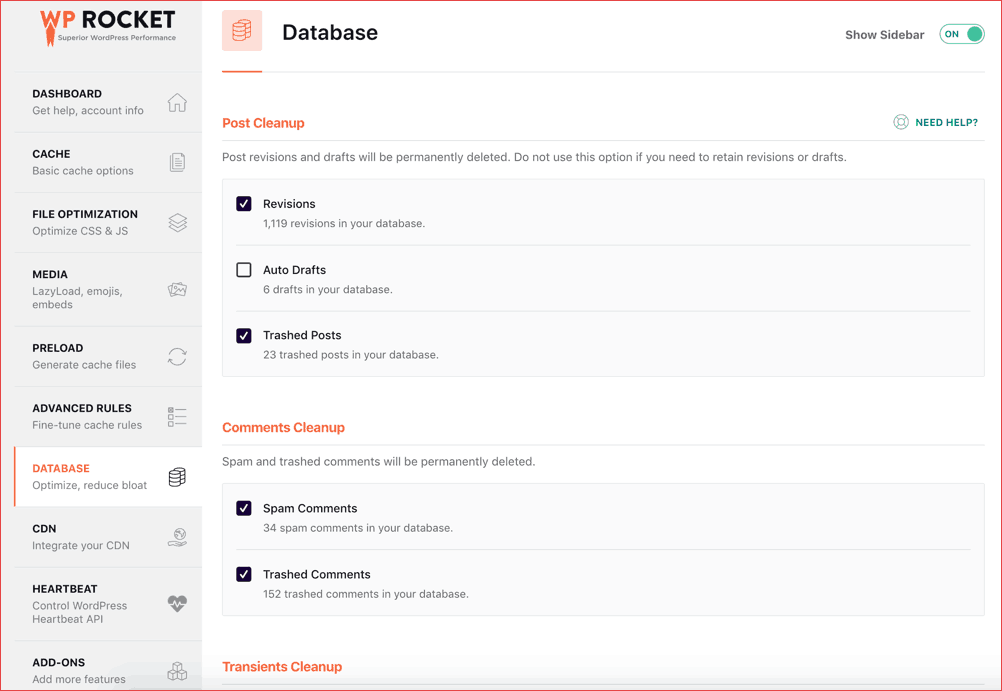 Last but not the least, you can always get a refund within 30 days if you are not satisfied with the plugin.
How to update WP Rocket?
Whenever a new version is released, you will get an option inside the WordPress dashboard to update the WP rocket plugin.
Is there a free version of WP Rocket?
WP Rocket is a premium cache plugin, and they don't offer any free version. However, they do offer a 14-day money-back guarantee, and in case if you are not happy with the plugin, you can get a refund.
What about the Nulled WP Rocket?
There are nulled WP-rocket plugins offered by some websites. Do not use it, as it contains malware, and you may lose access to your website in the future. These websites download the premium plugin and offer it for free so that tomorrow they could add backlinks or redirect your website for their own profit. Avoid nulled version of WP rocket at any cost.