There are many reasons to spend your vacation in Florida. No wonder it is one of the happiest places where you can enjoy the sand, sun, and various other family-friendly attractions. But before doing that it is essential to plan where you want to stay in Florida. There VRBO vacation rentals are known for their luxury perks like ocean views, amazing outdoor pools, and super easy access to the other beaches in Florida.
Here is our list of 10 amazing vacation rentals in Florida that are based on style, preferences, as well as your budget.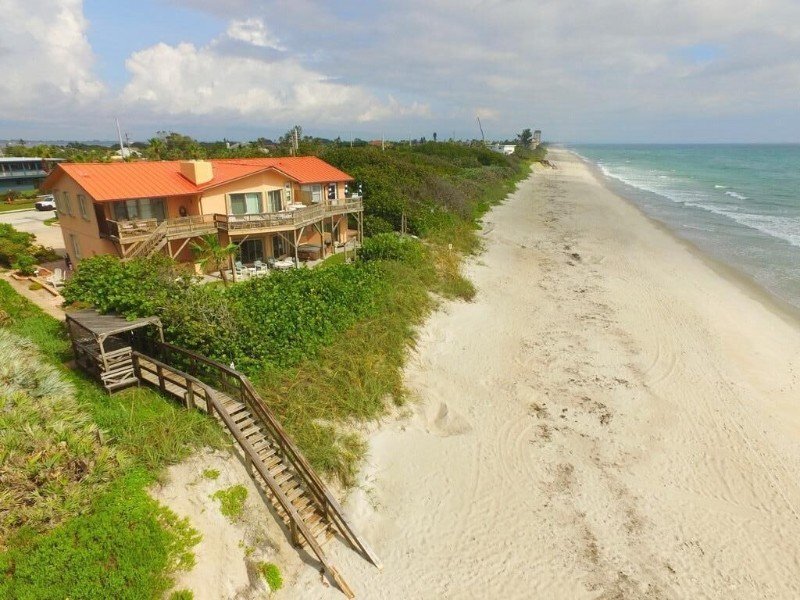 1. Isolated Oceanfront Executive Retreat – Melbourne Beach House
This Melbourne beach house allows you to be isolated with a national wildlife refuge that is at the border of the property. It has a white sandy shoreline and the one-bedroom apartment offers an almost private beach. This can be the best option for couples who want to have a private patio along with a hot tub and beautiful ocean vistas from the dining area, kitchen, as well as living room.
2. Amazing Oceanfront Villa – New Smyrna Beach
This is a beautiful three-bedroom oceanfront vial located in New Smyrna Beach. In this rental around eight guests can sleep in the luxury of a completely equipped kitchen, dining room, as well as living room. Its master has a king-size bed as well as ocean views. Plus, it is near Florida's one of the best family-friendly beaches and the rentals have a spacious deck where you can dine as well as sunbathing with the availability of umbrellas, chairs, as well as bikes. It is five miles north of the National Canaveral Seashore Park and it shares a tennis court as well as a pool.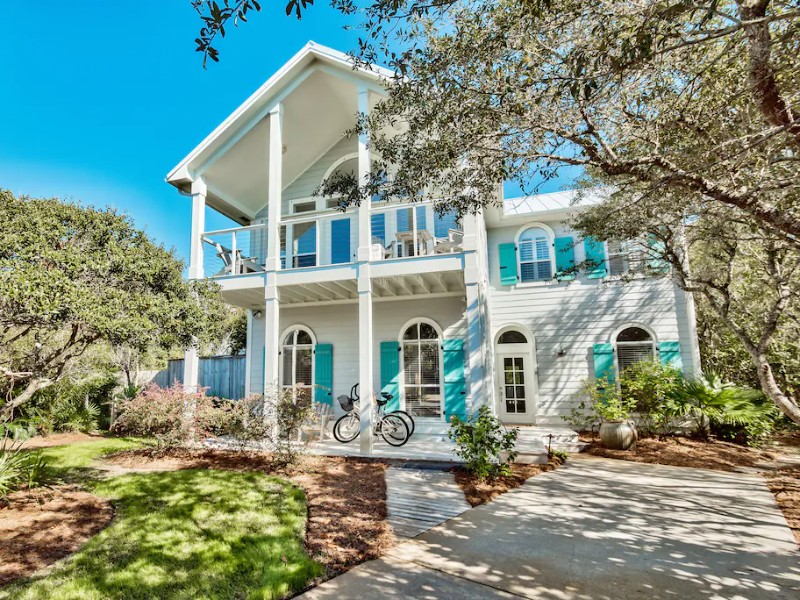 3. 4-Bedroom Home along with Private Pool & Beach – Panama City Beach
This is one of the top travel destinations in Florida with a lot of things to do and see. This is a four-bedroom home with a private pool and uncrowded white sand beach. You can wake up to the sound of the waves and enjoy in the large family room along with kitchen and easy access to various shops, trails, as well as restaurants. There is also a kid's bunk room along with large screen TV and for your welcome, there are well-behaved dogs.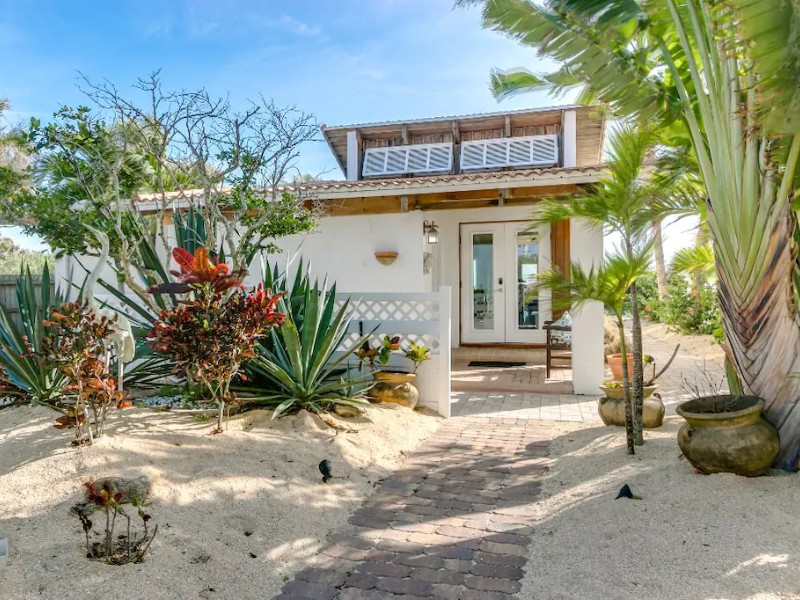 4. 2-Bedroom With Oceanfront Home – Cape Canaveral
This vacation rental can easily accommodate five guests and is located in Cape Canaveral. This oceanfront home with two bedrooms offers amazing views as well as complete privacy. You can enjoy easy access to a wide beach for bike riding and evening strolls. It has dining outdoors as well as an elevated outdoor deck where you can soak in the hot tub or simply take a quick nap. The distance to lovely Cocoa Beach Pier is only a 3-minute drive away or takes 20 minutes if you walk.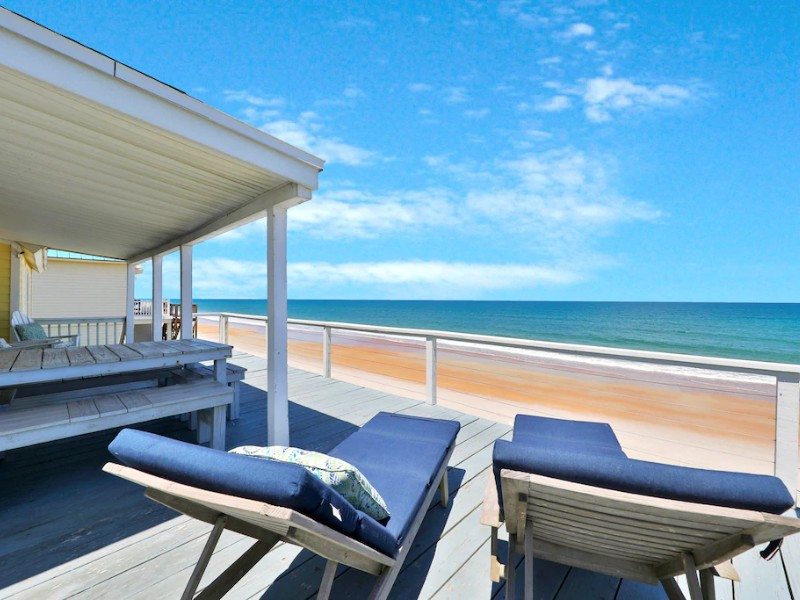 5. Straight Oceanfront with Private Beach – Ponte Vedra Beach
This four-bedroom is located in Ponte Vedra Beach and allows you the beautiful direct oceanfront access along with a private beach. You can simply check out the stunning views from your room, remodeled kitchen, or outdoor deck. The property has chic beach décor and offers 3000 square feet of living space. There is no traffic around this location and you can have a non-commercial experience. You can enjoy the views by sitting on the Adirondack chairs or can go to the shore for some star gazing or shell collecting.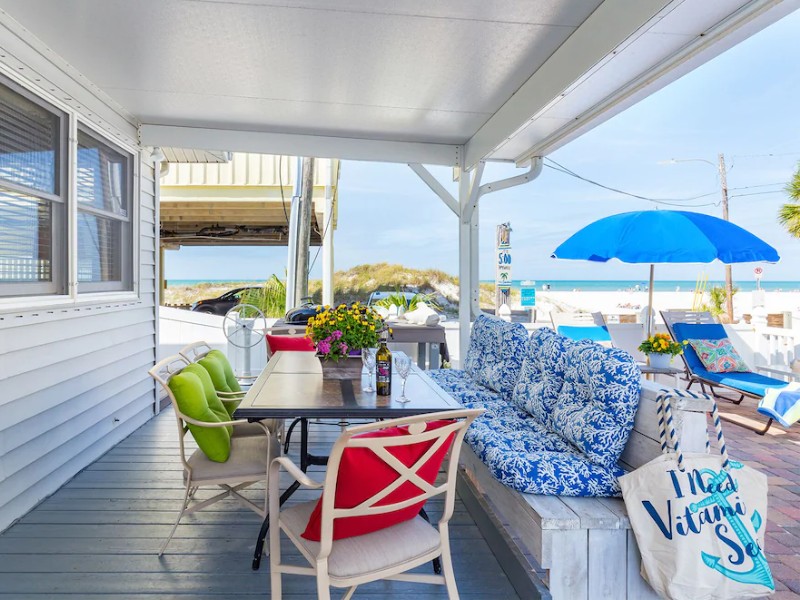 6. Beach House, 30 Seconds to Beach – Clearwater Beach
This is the best family destination in Florida and is highly opted by visitors. This three-bedroom is only 30 seconds away from the shore. The front porch is the highlight of this house as it offers panoramic views of the beautiful white sandy beach as well as the Gulf of Mexico. You can relax on the lounge chairs as well as BBQ outside. Plus, make the best use of the modern kitchen, washer, and dryer, smart TV, as well as Wi-Fi facility.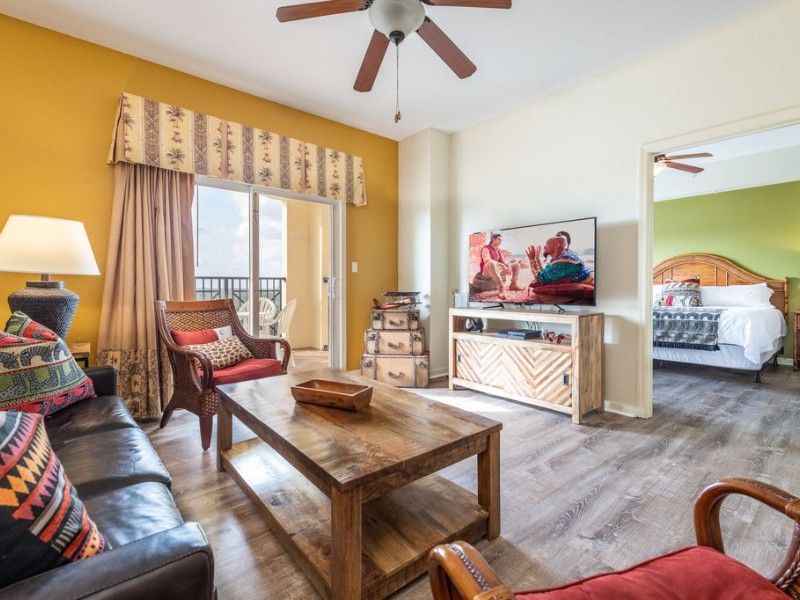 7. Top Floor Suite, Near Disney World with Fireworks View – Orlando
Are you in search of a vacation rental near Disney? Well, this three-bedroom condo available in Orlando is the best choice as it offers Disney fireworks views. It is 10 minutes away from the iconic park. This vacation rental also offers a kid-friendly pirate pool that is surrounded by sun loungers. You can even enjoy in-room amenities like a private balcony, washer, dryer, kitchen, as well as parking.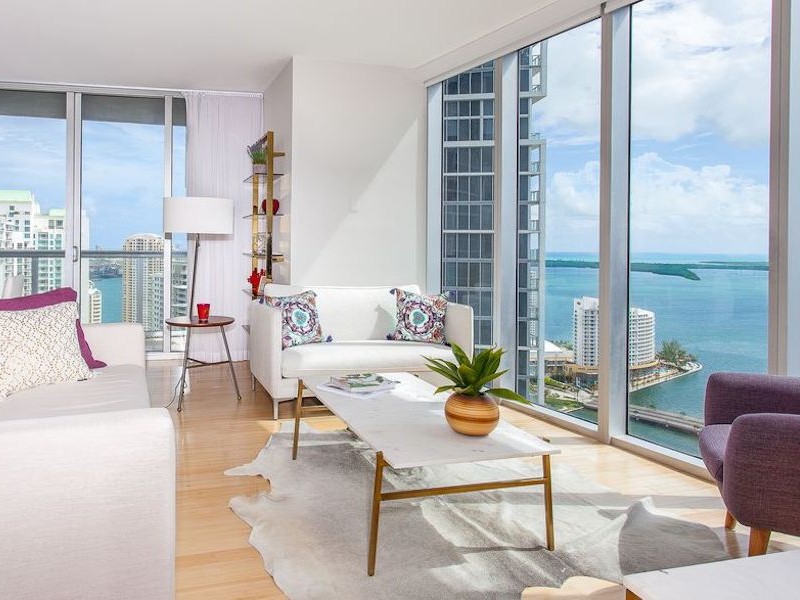 8. Luxe Condo with Spectacular Ocean Views – Miami
Are you looking for luxury vacation rentals in the center of Miami? This two-bedroom luxurious and stylish condo is the best option as it offers ocean views as well. It is 1400 square feet and provides complete living space, floor-to-ceiling windows, a highly equipped kitchen, and amazing furnishings. The LED TVs available in the living room as well as the bedroom have shared amenities like an infinity pool, fitness center, spa, etc. You can also explore various other attractions in Miami as it is located in a prime location.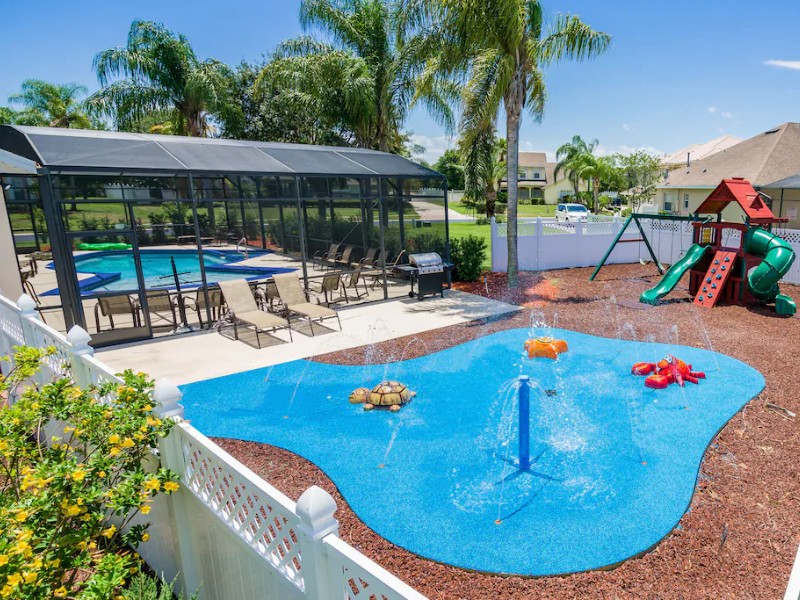 9. Themed Rooms, Movie Theater along with Swing Set & Splash Pad – Kissimmee
Families that want a memorable Florida vacation can opt for the Kissimmee property. This is a 7-bedroom property that is 3 miles away from Disney World. It has themes bedrooms for the kids as well as a movie theater with a capacity of 10 people. The best thing is that it has a heated fish-shaped pool along with a spa as well as a kid-friendly splash pad along with amazing water features.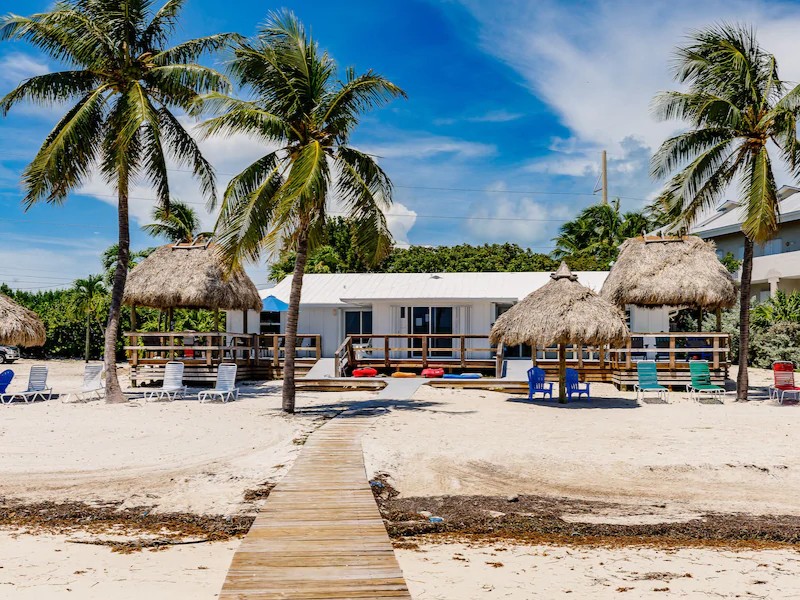 10.  Beachfront Duplex with Private Dock and Views of Atlantic Ocean – Long Key
This vacation rental is located on a private beach in the Florida Keys. You can easily relax on its outdoor deck that has beach furniture, a tiki hit, a shaded palm tree, as well as a BBQ grill. It offers amazing views of the Atlantic Ocean. This two-bedroom home is slightly away from hiking, birdwatching, etc. from Long Key State Park.