Shop the QVC clean beauty products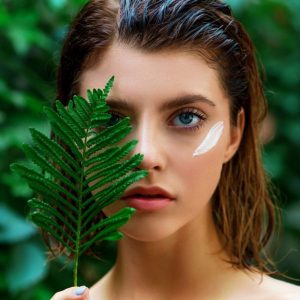 When it comes to cosmetic products, one has to be very careful about ideal ingredients. For daily routine, its importnat to have cosmetic products with ideal and natural ingredients to save your skin from harmful effects. Here are some of the QVC products that should be in your vanity.
About QVC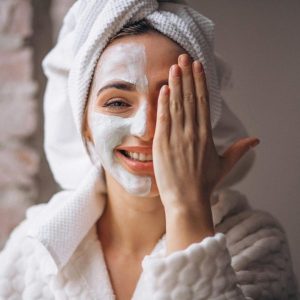 Out of the long list of brands that QVC offers, there are some brands that are known to offer clean products. There is a separate list of it which is curated specially for you.
All the products come with approval and don't involve sulfates, parabens, mineral oil, chemical sunscreens, coal tar, talc, triclocarban, phthalates, etc. Plus, the QVC clean beauty products are cruelty-free as well.
12 Ultimate QVC Clean Beauty Products
#1: bareMinerals Loose Powder Matte Foundation SPF 15 Duo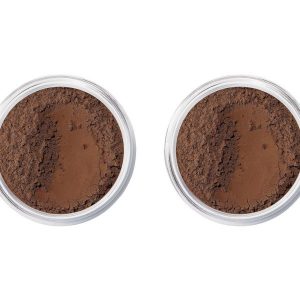 This foundation comes in 24 shades which is unbelievable and offers a great feel. You can build it as it is buildable to offer a perfect look. Also, it offers SPF 15 protection from the sun and is only $64 but you can get it at a discounted price as well.
Features 
A great option for oily skin
Doesn't block pores
Mineral-based
It has SPF 15
It comes in 24 shades
It has buildable coverage
#2: First Aid Beauty Ultra Repair Cream 14-oz Duo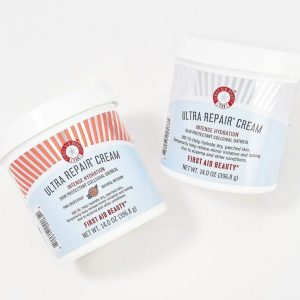 This is the best product if you have extremely dry skin and need nourishment. It comes in scented options like grapefruit, cucumber, or its origin. After applying it to the skin your skin will feel tight and hydrated. The product is only $80.
Features 
3 scents options
2x 14 oz tubs
It has a result-driven formula
It has nourishing ingredients
#3: Josie Maran 100% Pure Argan Oil with Color Stick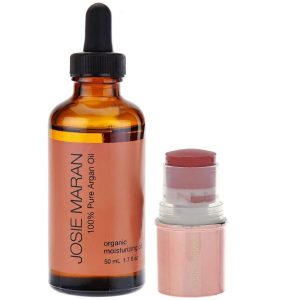 is a color stick that has pure argan oil in it. It offers soothing and smoothing formula. The product also includes rosy blush which offers a natural color to your skin. It is also beneficial to plump the skin and offers hydration. The product is only $49.
Features 
It is a 2-in-1 set
100% organic argon oil
It is cold-pressed and has vitamin E
It works well on fine lines
#4: Beekman 1802 Bath and Body 5-Piece Collection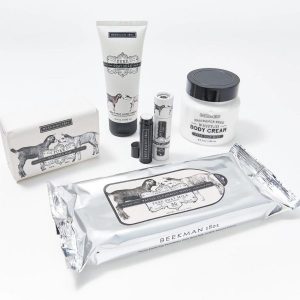 This is a 5-piece set that includes a bar of soap, body cream, hand cream, lip balm, and a pouch for cleaning wipes. It is perfect for sensitive skin and is clinically proven. You can get it for $42.50.
Features 
5 piece kit
Apt for sensitive skin
Clinically tested
It has science-backed formulas
Value for money
#5: bareMinerals barePRO 16-Hr Powder Foundation with Face Brush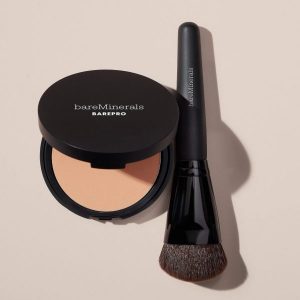 If you are not finding the right shade for your foundation then try this product. It has 35 shades and comes with a luxury brush. It is pressed into compact form for traveling or for quick touch up. You can use it wet or dry. It is only $35.
Features 
Comes in 35 shades
A luxury brush is included
It is all-day wear
It is full coverage
You can wear it wet as well as dry
#6: Josie Maran Whipped Argan Body Butter 8oz. and Travel Size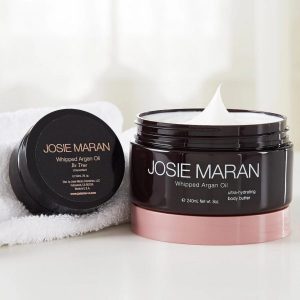 It is made with 100% organic and cold-pressed argan oil. It is creamy as well as smooth to apply due to its texture and absorbs quickly making your skin feel healthy and nourished. You can go for vanilla, apricot, sweet citrus as well as unscented options. It has vitamin E and is for $36.
Features 
8 oz as well as 2 oz tubs
Lightweight
Absorbs within minutes
Has whipped texture
It has 100% organic argon oil in it
#7: Dr. Denese Ultimate Collagen 3-Piece Kit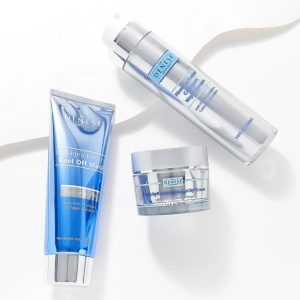 This kit has AHA in it which helps in fading fine lines as well as wrinkles. Also, the hyaluronic acid brightens the skin and makes it youthful. It has a firming peel-off treatment, night serum of collagen, and a collagen eye cream. This kit is for $177 and is highly effective.
Features
It has AHA, collagen, as well as hyaluronic acid
It helps tighten as well as brighten the skin
It is a treatment, serum, as well as eye cream
#8: Bloomeffects Royal Tulip Moisturizing Treatment with Echinacea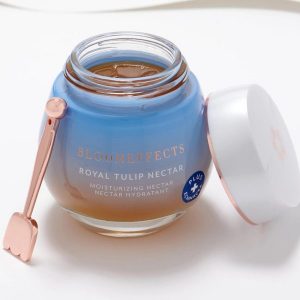 The brand used its signature Dutch tulip complex, Echinacea, as well as royal tulip nectar to create this treatment. It is filled with antioxidants and offers a youthful glow. It is for $55 but you can get a discount on it sometimes.
Features 
Created with tulips
It has antioxidants as well as plant extracts
Luxurious formula
It comes with free shipping
#9: rms beauty Nourishing Multi-Purpose Beauty Oil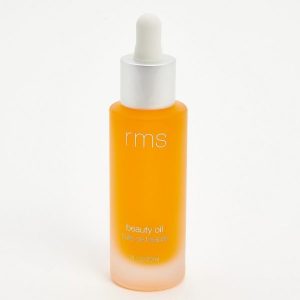 This product is rich in organic jojoba, rosehip seeds, as well as buriti oils that can nourish the skin. It also has vitamins and antioxidant properties in it which keep the skin free from any radicals. It is only $59.
Features 
It has nourishing oils and organic ingredients
Helps reduce fine lines as well as wrinkles
Offers natural radiance
#10: Aveda Nutriplenish Shampoo & Conditioner 8.5oz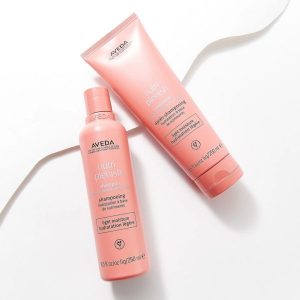 This shampoo and conditioner has the power of organic coconut oil and organic pomegranate oil along with omega-5s. You can get in light as well as deep colors that treats dull and tired hair. It is for $72 and delivers exceptional results.
Features 
Set of shampoo and conditioner
Two colors available
Has antioxidants as well as healthy fats
It is made with organic ingredients
#11: Bloomeffects Royal Tulip Cleansing Jelly & Tulip Dew Drops Duo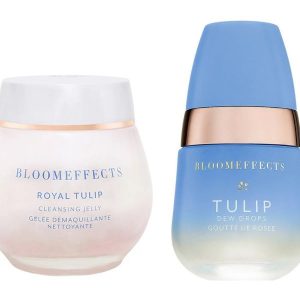 This product rejuvenates as well as hydrates your skin. Your skin will soft, fresh, and healthy. You can apply a few drops of tulip dew drops after using the cleaning jelly. It has squalane, vitamin B3, C, D, as well as E that hydrate the skin. It is for $94.
Features 
It is filled with vitamins
Moisturizes as well as renews the skin
It is non-stripping
Made from various flowers
Free shipping on this product
#12: Cleo & Coco Charcoal Deodorant Duo
This product has activated charcoal in it to remove bacteria or odor from the skin making it look fresh as ever. The formula of the product is very simple and doesn't harm your skin. It is available in grapefruit bergamot, lavender vanilla as well as unscented options. You can either go for a set of two or get a stick which is for $29.50.
Features 
2 x 2.5 oz deodorants
All-natural
Two scented options and one unscented
It has nourishing ingredients
FAQs
The above-mentioned products come with an option of EasyPay where you can buy them by paying 5 installments. After doing the initial payment you will get charged after 30 days until you fully.
What is its shipping policy?
There are three options such as standard shipping of 7-10 days, express shipping of 2 business days, and premium shipping of one business day. You will also get the confirmation email along with a tracking link after placing the order.
What is the best way to return the product bought from QVC?
You can return the product within 30days and if it is unused and they will deduct the shipping and handling charges. You can return the product by visiting the official website of QVC.
What is the right way to contact QVC? 
You can get in touch with its customer care team or can call the representative on the number +1-888-345-5788. Or you can direct message them on Facebook or live chat on their official website.
VIEW PRODUCTS ON QVC