About Rains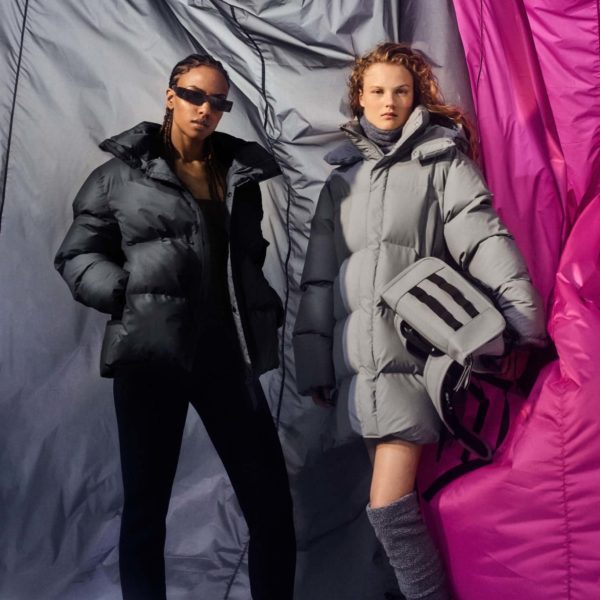 I implore you; don't settle for that ugly windbreaker when the skies turn cloudy! There's a better way to protect yourself without sacrificing style.
With that in mind, Rains is a clothing boutique that creates outerwear with a luxurious touch. From fishtail parkas to button-down jackets, trendsetters will be pleased to find a collection that offers a marriage of function and fashion.
Over the years, Rains has definitely cooked up a storm when it comes to positive customer reviews. Don't believe us? Their Instagram boasts a total of 298k followers. Its designs have also been celebrated by numerous media outlets, including Vogue.
Despite the glitz and glamor, does this brand live up to the hype? Get your windshields ready, as this Rains Jackets review will take an in-depth look at the company, its collection, customer ratings, promotions, and more, to help you decide if they're worth checking out.
Overview of Rains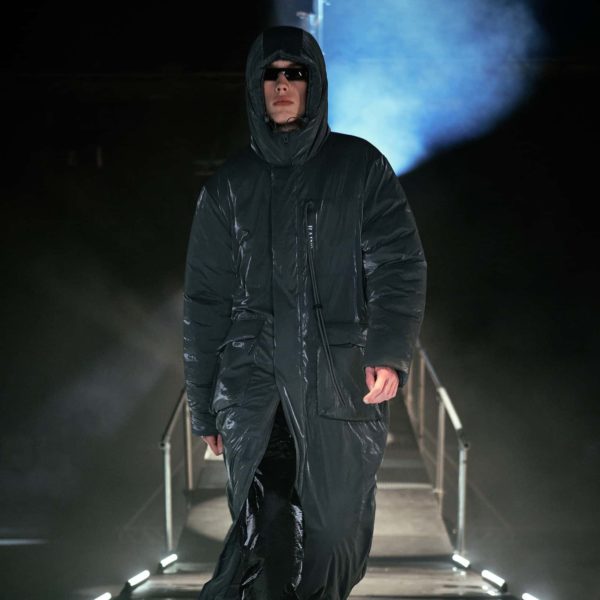 It's humid; it's cold; it's windy; it's uncontrolled: these are just a few complaints attributed to the rainy season. While some settle for the classic camp-aesthetic with an athleisure-style windbreaker, others usually opt for the traditional umbrella in hopes of extra style points. Let's be honest, outerwear isn't suited for runways…But what if it was?
Founders Philip Lotko and Daniel Brix Hesselager had the same idea, which is probably what drove them into creating Rains in 2012. Established in the rain-heavy country of Denmark, this clothing company designs raincoats with a more elevated, contemporary feel. Don't worry; all of their products feature a waterproof exterior.
Since its debut, Rains has opened dozens of brick-and-mortar stores across the world. Today customers can find them in Paris, New York City, London, and Copenhagen.
In an inspiring quote left by the brand, Rains states that they'll continue to produce timeless designs without compromising practicality: "Rains is of the opinion that proper rainwear need not come at the cost of considered design. Rather, Rains apparel, bags, and accessories are designed to withstand the stormiest of weather, all while speaking to the current tendencies of today."
Before we get into this Rains Jackets review, let's go over some initial highlights:
Highlights
A wide variety of outerwear garments for men and women to choose from
Sustainably and ethically made
2-product warranty on all items
Free shipping on orders $50 or more
Ships internationally
If raindrops keep falling on your head, perhaps it's best to opt for a good ol' raincoat to help protect yourself from the elements. With that being said, we invite you to be a little more creative than the overdone 'camping aesthetic.'
For those looking for a trendier option when it comes to outerwear, Rains offers a wide selection of ponchos, zip-ups, and button-downs perfect for stormy skies.
Customers can also find other clothes such as winter jackets, vests, pants, bags, and accessories. Moving forward, this Rains Jackets review will highlight a few of the brand's best-selling designs for men and women. Get ready for a downpour of style!
Rains Women's Rainwear Review
When the weatherman calls for a heavy chance of rain, we usually opt for a somber outfit of leggings, Chelsea boots, and a sad-looking coat. Come on, ladies, we shouldn't let the skies dictate our daily outfits. For those looking to make a statement during storms, this Rains Jackets review will feature a few of our favs within its rainwear collection.
Rains Women's Long Jacket Review
Thanks, Rihanna. I'm sure there's enough space under your umbrella, but I think I'm better off wearing the Women's Long Jacket instead. This fashionable button-down offers the same features of a traditional raincoat, as it comes with a drawstring hood, side pockets, and a fishtail back. Made out of water-resistant fabric, this tunic can help you keep dry during those peltering storms.
This beauty is designed to look more refined and elegant compared to those camp-aesthetic windbreakers. As a result, we highly recommend pairing it with a black, midi-length dress with a matching turtleneck. Offered in 7 different colors, the Women's Long Jacket retails for $125.
Rains Women's Belt Jacket Review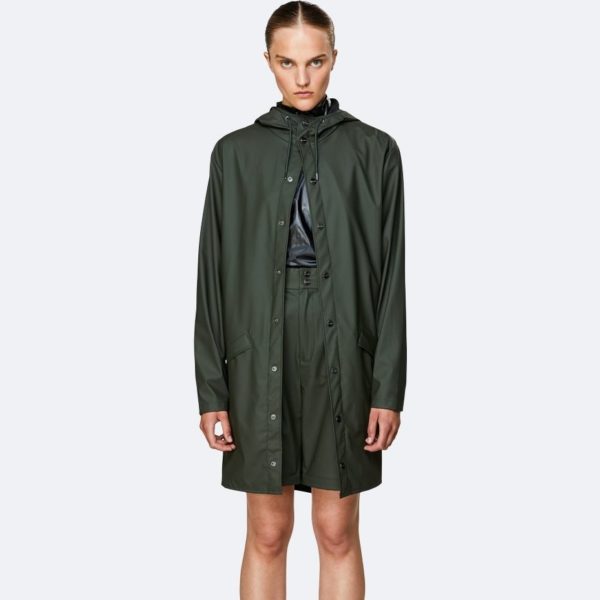 I don't know about you, but I'm getting some major 'raining in New York City' vibes from the Women's Belt Jacket. This raincoat features a utilitarian design comprised of hooded pockets, a button-down front, and a wrap-around tie to better cinch in the waist.
While it is offered in colors black, green, and white, we highly recommend opting for velvet taupe to embody that Holly Golightly look.
Don't worry; this coat isn't just for looks, as it's made with a weather-resistant exterior. Best paired with sunglasses and a headscarf in the theme of Breakfast at Tiffany's, you can cross in style with the Women's Belt Jacket for $125.
Rains Women's Pants Review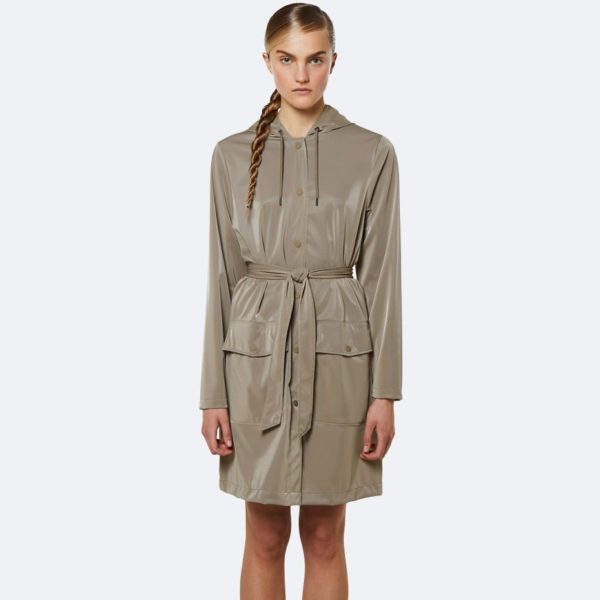 If you happen to live in London, Maui, Portland, or any other place that gets heavy rain, the Women's Pants can help protect your leggings or shorts from getting wet. Honestly, you can probably wear these bottoms alone, as it comes in a super breathable fit.
To keep things extra comfy, it comes with a drawstring waistband and elasticated leg openings. Playing in puddles has never felt this meditative.
I know what you're probably thinking: 'hey, these joggers are made out of a polyester/polyurethane blend. They must be super sweaty to wear.' Actually, there's a sneaky ventilation hole at the back to help keep things airy.
Currently, the Women's Pants are priced at $95 and are available in 5 different colors.
Rains Men's Rainwear Review
Psst, hey guys. You, too, can fashionably splash in puddles without the fear of getting wet. This clothing company offers a curated selection of rainwear for men to style, ranging from jackets and pants to the quintessential vest. This Rains Jackets review will spotlight the hottest picks for customers to compare.
Rains Men's Longer Jacket Review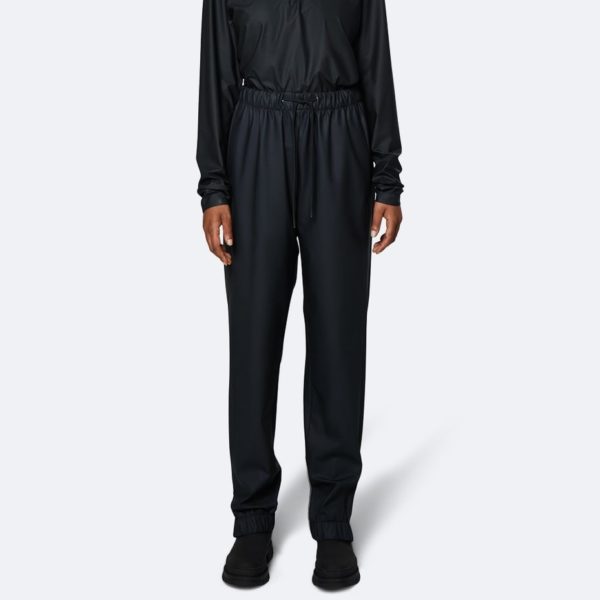 It's kind of like the Matrix, but instead of breaking the simulation, it's for protecting yourself against thunderstorms. The Men's Longer Jacket features, well, a longer design in case of rain.
Offered in a polyester/polyurethane blend instead of leather, this Keanu Reeves-esque coat can help you feel like a badass during the storm. Of course, the look isn't complete with a pair of sunglasses.
In terms of details, this overcoat comes with a button-down front, a drawstring hood, front pockets, and a fishtail back. With a design this sturdy, I'm sure that the Men's Longer Jacket is worth the $140 price tag.
Rains Men's Storm Breaker Review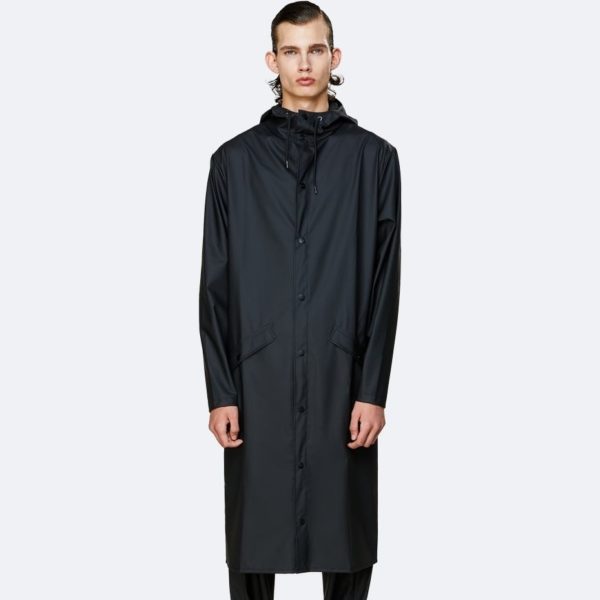 No, Lady Gaga. Don't rain on me yet; I still have to put on the Men's Storm Breaker before the thunderstorm hits. Offered in a classic silhouette, this waist-cropped raincoat comes with the same classic features as a regular jacket.
It's made of waterproof fabric and comes with a reflective drawstring hood for added protection and visibility. Honestly, being caught in the rain has never felt this luxurious.
Built with a two-way zipper and an adjustable cord lock on the bottom, there's no need to worry about sneaky raindrops finding their way underneath. For those still keen on styling this coat, we suggest a regular set of cargo pants and a tote bag to help keep things casual.
The Men's Storm Breaker currently retails for $125.
Rains Men's Pants Review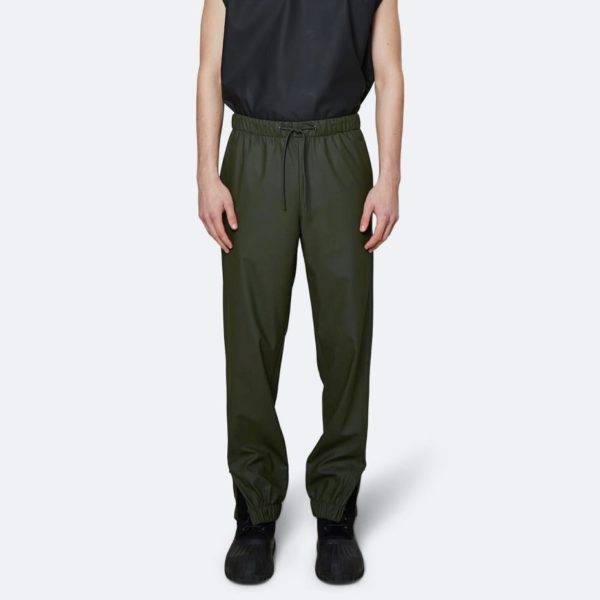 If you happen to live near a lake, chances are that you're familiar with countless rain. In that case, it's best to be prepared with the Men's Pants. Considered a more fashionable alternative than sailor trousers, these bottoms can help you look like a runway model instead of a cast member of the Deadliest Catch.
To help guard against splashes, these joggers are made out of waterproof PU. Finished off with a drawstring waist, elasticated leg openings, and added ventilation, the Men's Pants ring up to a total of $95.
Rains Backpacks Review
Of course, it's always ideal to be prepared for the weather. While this is usually referred to clothing, the same can be said about carry-ons. From waterproof backpacks to stylish totes, this Rains Jackets will comb through a few of the brand's all-time favs within this category
Rains Rolltop Mini Review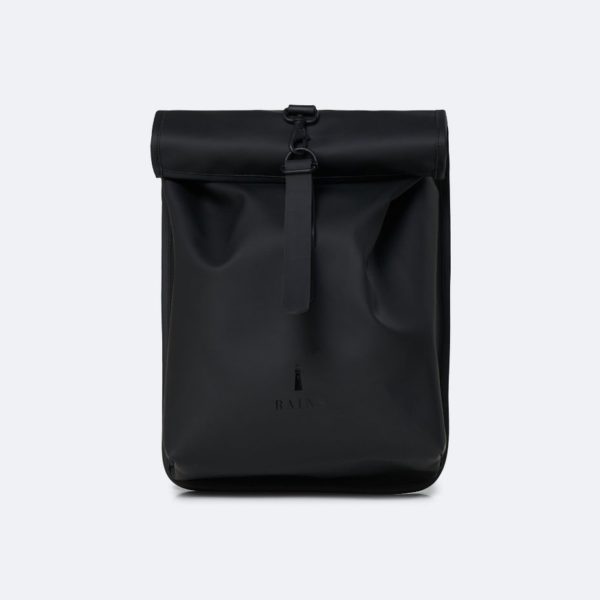 Whatever happened to the classic knapsack? Nowadays, most carry-ons feature a complicated design comprised of buckles, unnecessary pockets, and other embellishments. Thankfully, the Rolltop Mini backpack keeps things minimalistic for everyday use. Best of all, it's made out of weather-proof fabric to help protect your valuables from the rain.
Offered in a lunch-bag silhouette, users can simply roll the enclosure closed using the belt attached. It also comes with other nifty features, such as an adjustable shoulder strap and padded backside for comfort.
Available in black, white, navy blue, and holographic steel, trendsetters can get their hands on the Rolltop Mini bag for $110.
Rains Rucksack Review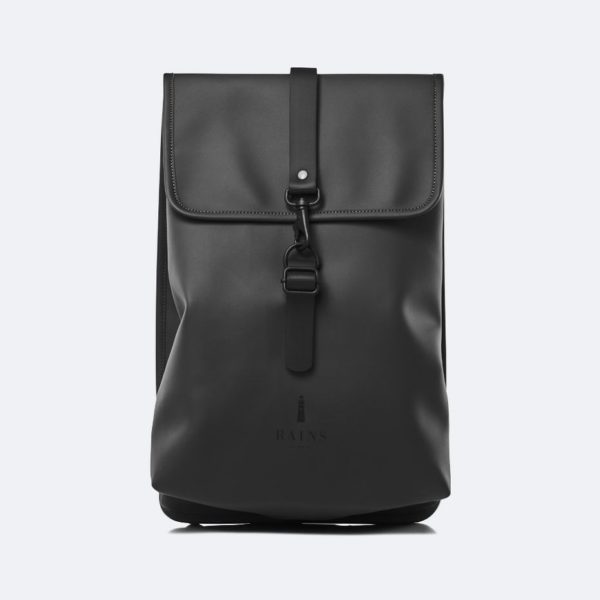 Let me introduce you to the world's most outfit-friendly backpack. The Rucksack from Rains offers a clean design for those who are inclined towards minimalism.
Quite different compared to styles popularized by JanSport or Fjallraven Kanken, it showcases a lunch-bag enclosure with an adjustable belt. Don't worry; it does more than accommodate your sandwich, chip bag, and water bottle.
Made out of waterproof fabric, this keepsake protects your laptop and papers from spontaneous spills. Right now, customers can get the Rucksack (in either taupe, black, grey, or green) for just $95.
Rains Accessories Review
When it comes to weather preparation, you usually think of a pair of rain boots or an umbrella to match. But, this online brand carries other necessities such as gloves, hats, wallets, pencil cases, and more. To help complete your outfit (or knapsack), this Rains Jackets review will highlight a few of their bestsellers down below.
Rains Boonie Hat Review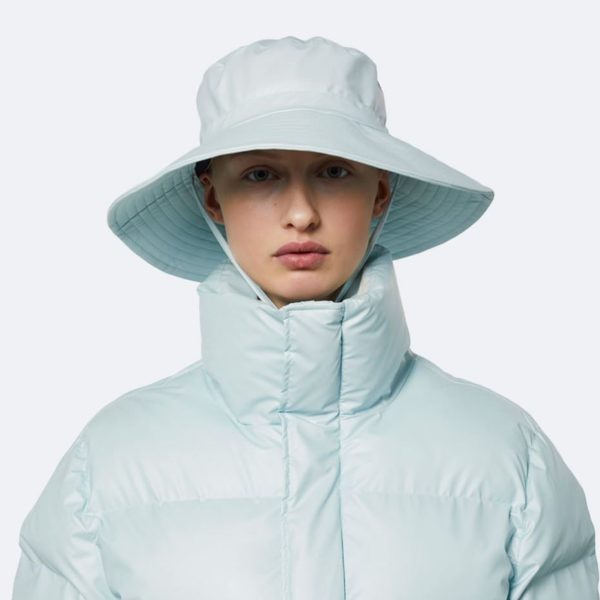 You want to wear a sou'wester, but you're in fear of looking like a Niagara Falls tourist in the midst of the down season. If this situation ever arises, we suggest opting for the Boonie Hat as a more stylish alternative.
This accessory features the same attributes as a bucket hat but just with a wider brim. There's no need to squint and run when it comes to avoiding the rain when you've got this waterproof number.
In interesting news, this cap takes heavy inspiration from military uniforms. Complete with an adjustable chin strap in case of extreme wind, the Boonie Hat costs a cool $34.
Rains Rucksack Bucket Hat Review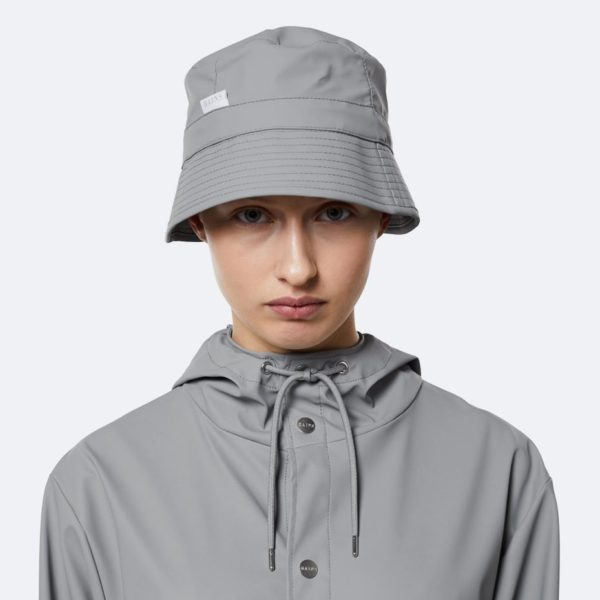 The 90s called; it wants the Rucksack Bucket Hat back. In the movement to bring back the Prince of Bel-Air era, it only makes sense that this iconic look would re-appear alongside acid wash jeans and scrunchies.
Instead of canvas, this cap is made out of water-resistant fabric to help guard against rain. Better yet, it's designed to be super lightweight.
Currently, buyers can cop this cap in either black, green, grey, taupe, or white. It also comes in a reflective design if you want to make a statement. The Rucksack Bucket Hat retails for $34.
Who Is Rains For?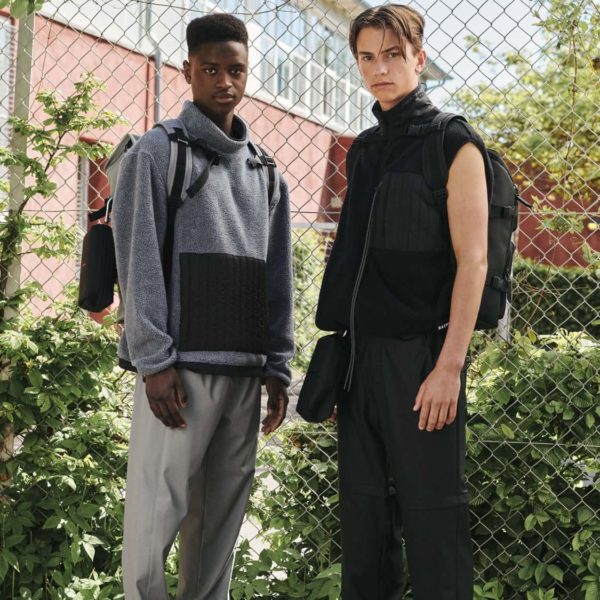 You don't need to live in a wet climate in order to enjoy Rains clothing collection. While this company caters to a specific environment regarding outwear, it shouldn't stop you from wearing their pieces out in normal weather. Ultimately, this online boutique can act as a more 'contemporary' alternative than athleisure brands such as Icebreaker or Eddie Bauer.
Comparison: Rains vs. NOIZE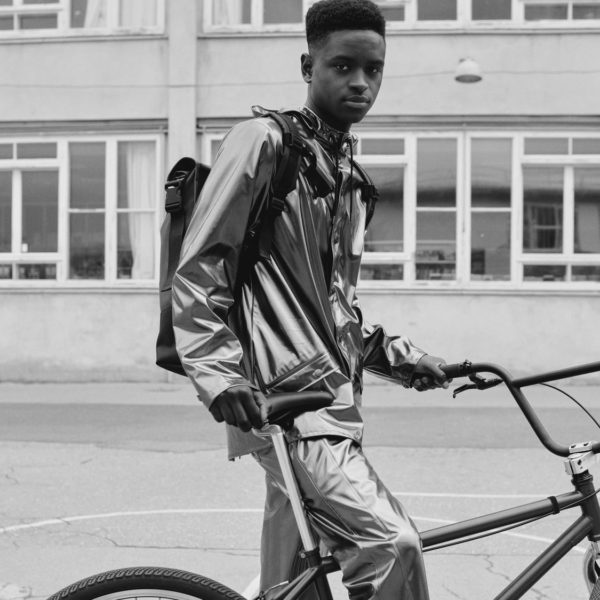 I don't mean to be poetic, but Rains is literally a single droplet compared to the thunderstorm of outerwear brands out there. Case in point, let me introduce you to NOIZE: a sustainable fashion label that also offers a wide variety of windbreakers and puffer jackets on its website.
So, how does our brand fare against its competition? Let's take a look at a few salient points to help us get started.
Rains:
Known for its luxury rainwear collection since 2012
Caters to the minimalistic crowd
Sells raincoats, winter jackets, vests, pants, bags, and accessories for men and women
Price ranges from $9 to $799
Implements sustainable practices such as reducing its transport carbon footprint
Free shipping on orders $50 or more with a 30-day return policy
NOIZE:
Known for its collection of casual and sustainable outerwear
Caters to ethical shoppers and the athleisure crowd
Sells vests, winter jackets, parkas, windbreakers, loungewear, dresses, and more
Price ranges from $9 to $320
Involved in several sustainable efforts such as using recycled plastic and vegan leather in its products
Free shipping on orders $50 or more with a 30-day return policy
Honestly, the differences between these two brands are like night and day. For those who are primarily interested in waterproof outwear only, Rains can act as a more suitable alternative. On the other hand, those looking for casual jackets or joggers can head over to NOIZE for a larger selection of clothing.
Rains Reviews: What Do Customers Think?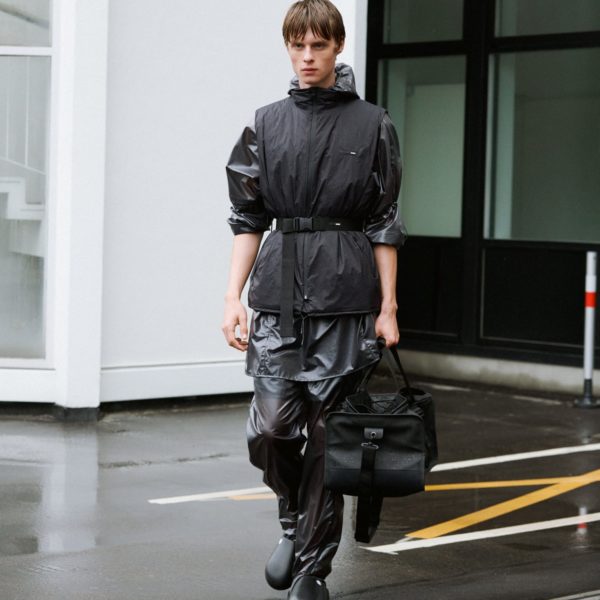 aSo, what's the general consensus? Is there a downpour of positive customer feedback for Rains? Or is it an ominous storm cloud that should be avoided? Unfortunately, there's not much to learn about this brand, as we found a small response to this company online.
While there are no testimonials posted on its official page, we did find a few on other websites, including:
Trustpilot: 328 reviews with 4.5/5 stars
Altitude Sports for the Unisex Rains Jacket: 19 reviews with 4.7/5 stars
Nordstrom for the Lightweight Hooded Rain Jacket: 14 reviews with 4/5 stars
In encouraging news, it seems that Rains is an underground brand—but in a cool way. Customers are raving about the brand's outerwear collection, as it proved to be flattering and functional against extreme weather. Others commended its quality of customer service for being responsive and helpful in addressing any concerns.
"This is exactly what I have been looking for. It's roomy enough so I can layer clothing underneath to stay warm and dry in damp, cold rainy weather and also to keep the air circulating in light clothing during warm, humid rainy weather," one customer wrote on Nordstrom.
Is Rains Worth It?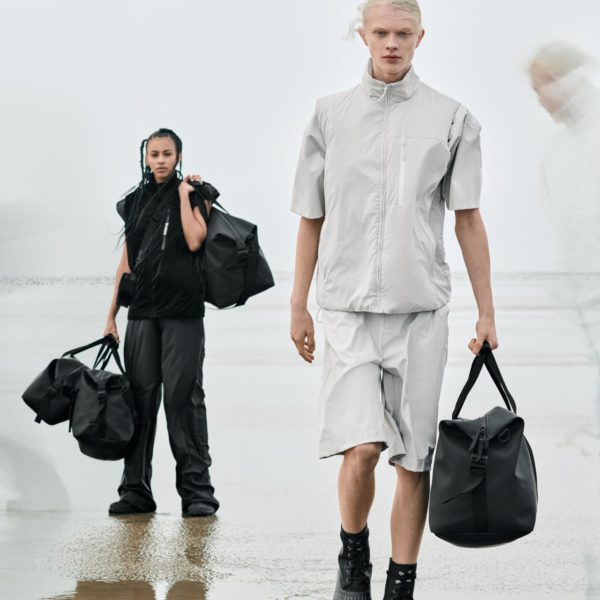 Guys, I've got to be honest with you. I'm really tired of the over-marketed style of windbreakers. I'm not here to go on a 3-hour hike; I just want to walk in the rain without looking like an accomplished hiker.
Thankfully, Rains serves a refreshing break from this overrated trend, as they provide a more elegant take on modern outerwear. You won't find any neon hues or splashy patterns here, as they cater to a more subtle/ minimalistic aesthetic that's very wearable.
While it's still more expensive than other outerwear companies, you're keener to wear their pieces out in public than a neon-clad windbreaker. For a brand that offers timeless silhouettes in a functional manner, this Rains Jackets review recommends that you check this designer house out.
Rains Promotions & Discounts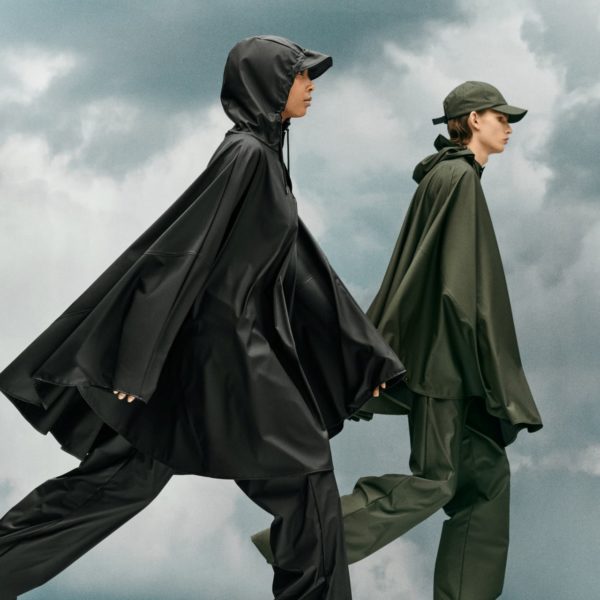 As of lately, this Rains Jackets review found no promotions or discounts offered on its website. We suggest keeping tabs on the brand's social media for any future updates.
Where to Buy Rains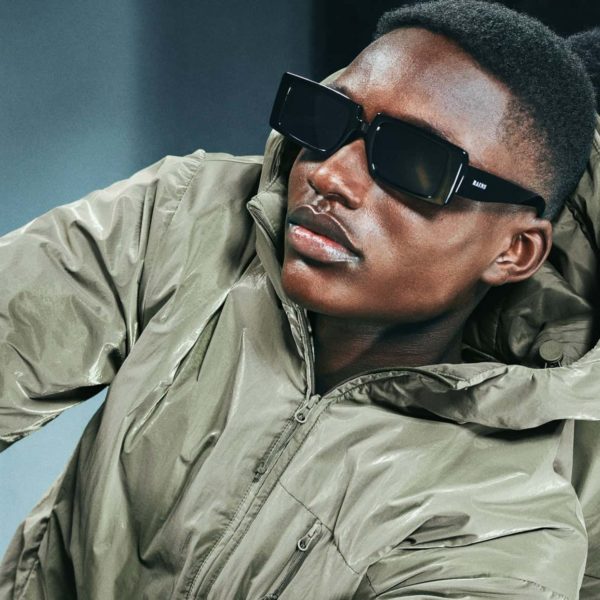 Looking to buy the A-Line Jacket for your collection? Customers can head over to rains.com to see what else they have in store. Aside from visiting their physical locations, you can also find them at:
The Bay
Simons
Net-A-Porter
SSENSE
Amazon
FAQ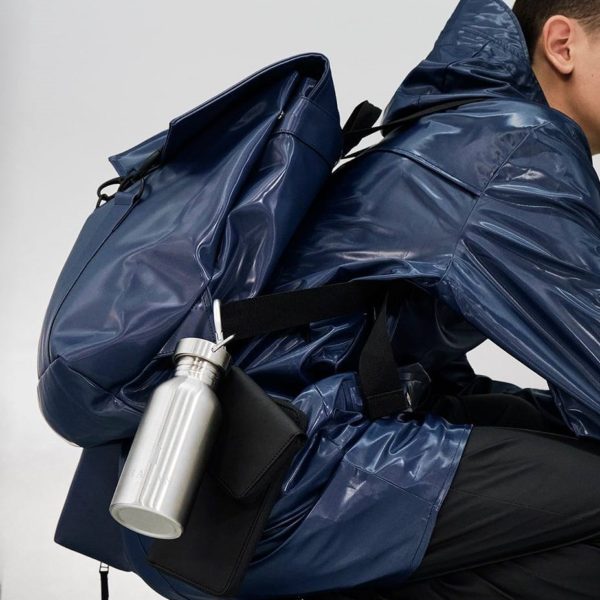 Where is Rains from?  
Rains is a Scandinavian clothing brand located in Denmark.
Are all Rains products waterproof?  
Yep! All Rains jackets and coats are designed with a waterproof texture. So go ahead, put it to the test by splashing in a giant puddle.
How to clean Rains rainwear? 
Depending on the product in question, customers are advised to either machine wash or use a Rains garment cleanser to wash their outwear. We suggest heading over to the company's website for further instructions.
Is Rains ethical? 
Shoppers will be pleased to know that all of their garments are produced ethically. The brand states that they ensure "secure health insurance, proper working schedules, and clean working environments."
Is Rains sustainable? 
This Rains jackets review found out that its collection is entirely sustainable. This mainly includes using materials (such as PU and polyester) that are known to be super sturdy and resilient through tough environments.
Are Rains products unisex? 
Generally speaking, yes—Rains does offer unisex clothing. While there are categories designed for women and men exclusively, it shouldn't discourage you from wearing certain garments from Rains collection. I'm pretty sure that guys would rock the Belt Jacket from the ladies section.
What is Rains' Shipping Policy?
This Rains Jackets review is happy to report they offer free shipping on orders $50 or more. Anything below this amount is charged a flat fee of $8.
They also provide other delivery options such as Express and international. To help keep tabs on your purchase, the brand will issue a tracking number within a confirmation email.
What is Rains' Return Policy?
Rains offers a 30-day window for customers to send back their products. Fortunately, the brand provides a complimentary shipping label for buyers to use. To initiate the return process, users must fill out their online form on the company's website.
How to Contact Rains
For inquiries unrelated to this Rains Jackets review, you can contact the brand through:
Phone number: (+1) 646-585-1770
Email: [email protected]
Filling out the request form online
Mailing address:
Rains USA Inc
179 Entin Road
Clifton NJ 07014
United States