About Brand24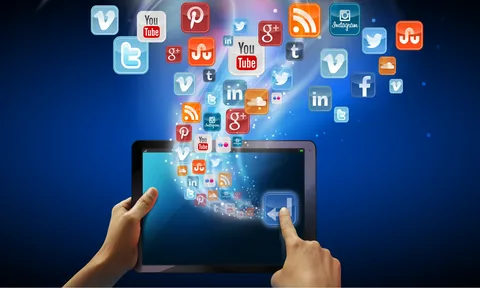 The art of establishing successful business collaborations, promotions, and a stable and growing customer base always begins with Social Media + Social Listening. Both blend perfectly with one another to give your business the much-needed "Oomph"!
Now you may ask what can you do with all these fancy statistics and data? There are only a few online services that actually work in helping you understand the implications of these social signals and furthermore build a logistic model to grow customer satisfaction and sales for the future.
One great service that will help you with the same is Brand24. Let us talk more about Social Listening and how Brand24 can help you capitalize on it flawlessly!
Overviews of brand24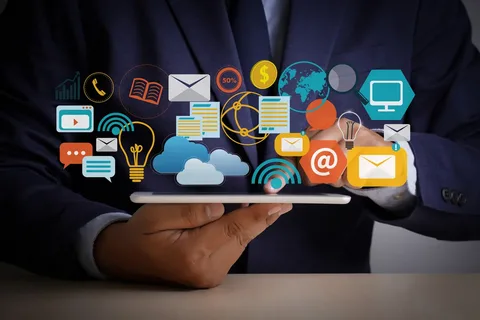 It is an easy-to-use online tool that helps you get instant access to online mentions, grow customer satisfaction and sales. By online mentions, it simply means social signals and people talking about business, brand, product, competitor, industry, and more.
Brand24 is an online tool that gives you a reliable and affordable solution to track and engage online conversations relevant to your business in real-time and create a successful business framework for the future. Numerous businesses over time have used it to measure the effectiveness of your campaigns, boost customer satisfaction and sales. Try Brand24 Toady.
Brand24 is a simple, yet reliable social media monitoring solution. Brands, advertisers, and influencers all need to monitor their exposure on the web. Brand24's easy-to-use interface allows you to monitor every account in one place and track key metrics such as engagement levels, trends, and performance
Brand24 Features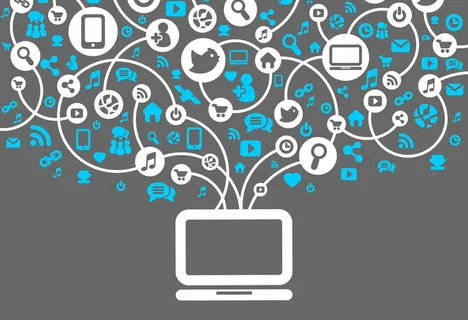 Brand24 relies on the following powerful features to make your normal business more sustainable and successful for the future. It has been particularly praised for its real-time social analysis which ensures you don't miss any signal even if you blink!Take real-time action by discovering what people say about your brand on social media platforms. It is easy, intuitive, and allows the engagement of discussions relevant to your company or service with just one click.
Discussions Volume Chart
Take prompt actions to protect your company image by identifying sudden changes in the discussion volume. Instantly spot problematic issues before they escalate & hamper the potential chances of positive publicity your company is already receiving
Gain new insights about your customers and get a better understanding of who is talking about your brand online, by analyzing buzz quality and quantity.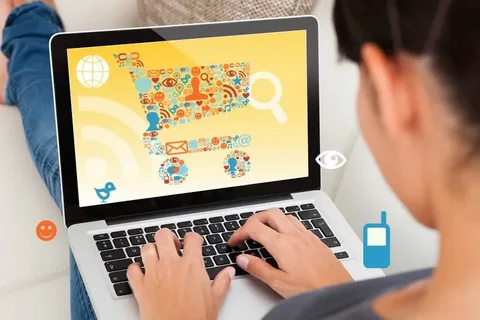 How does Brand24 Help Your Business?
Brand24 is handled by a team of hard-working analysts and experts who are always on the hunt for real-time updates and signals regarding the clients they are working with. With the help of them, you get instant access to all the necessary data which are then combined together to form a model on how to make your business more successful.
Here are some crucial ways in which Brand24 can help boost your business through Social Listening just the way you would want it to be.
Customer Service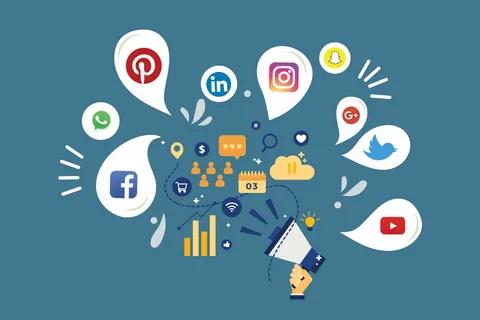 Social listening finds a very powerful and profitable application in the field of customer service. Find solutions to their problems and commend brands on good service as more and more people start to use social media as the place to make public complaints.
Posting a status on Facebook or Twitter is easier for fans rather than being kept on hold by an automated call center or waiting for ages to get a response regarding an inquiry sent via e-mail.
Timing matters when it comes to customer service and hence the key to successful customer service is to never make your customers wait. Social listening helps you collect public complaints and grievances as soon as they've been published, thus allowing you to react immediately.
Generate sales leads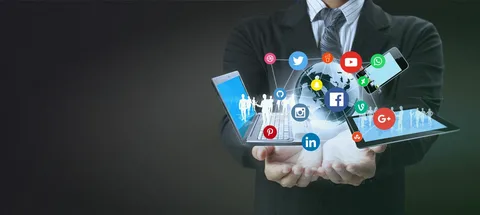 You can always find potential clients through social media by using well-configured keywords for Internet monitoring. Traditionally every customer anywhere will ask for online opinions from friends and colleagues or search for advice and reviews on public forums before making a purchase decision.
Many users are always asking about recommendations for social media monitoring solutions online. Brand24 community manager then does a great job of interacting with these users and letting them know about Brand24.
This is one of our best methods of identifying new leads and has one of the highest conversion rates.
Supporting marketing campaigns
Social Listening is indeed touted as the best solution for online marketing campaigns if you are looking to increase both social media outreach and user engagement. Such campaigns also aim at promoting your brand by encouraging people to share content with a dedicated hashtag.
Brand24 helps businesses design numerous campaigns that help successfully engage their fans and amplify the effects of this by building strong relationships with bloggers and influencers.
Interact with users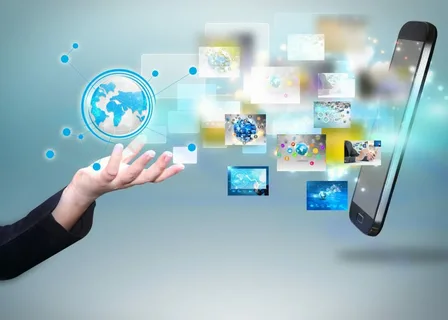 More and more brands are getting in touch with their fans and clients via online discussions. Social media managers assigned for the brand's online activity and social outreach to start interacting with the audience once a user posts something on social media that is related either to the brand.
This is a great way to increase customer engagement on the Internet and to extend your online reach. If your response is timely and intelligent you can easily catch your users' attention.
Customer Insights
Consumers are always willing to share their opinions and reviews about the products or services they use. More than 90% of them do this through their social media profiles, exposing their reviews to a lot of other consumers.
This is also how they give suggestions and feedback on these goods and services. Thus, the Internet is a powerful source of valuable customer insights.
Reaching out to influencers
Collaboration with social media influencers can bring you profitable results when it comes to promoting your brand through social media. However, they first need to be well convinced about the quality of your brand and grow a potential interest in your company or its value proposition.
Social listening makes it possible for you to discover and get in touch with online influencers who are talking about your brand or a specific topic linked to your business.
The Brand24 dashboard gives you access to information about top users who have an enormous fan following and have posted any content about your brand in a specific period.
Brand24 is certainly the best and the easiest when it comes to creating projects. You can simply create projects and start analyzing.
Once you have created the account, you can start by adding a project. Creating a project means you need to add the keywords that you want to monitor.
If you are willing to sell ebooks or some product, you can add keywords like 'ebook' or 'blogging'. You can also track the keywords on different social media channels by using the hashtag before keywords.
Click on 'Next' and you can choose the language for the mention. Click one Mention' to save your project.
Brand24 Dashboard
The dashboard for Brand24 is quite robust and user-friendly. It has all the elements easily navigable with all the features.
The dashboard has a list of all the projects that you are running. You can view the list of projects by clicking on the 'Projects' on the right-hand side of the toolbar.
In the sorces tab, tick the sources from which you need to mention. You can also exclude or block the sites here. Similarly, you can lock the social media authors and all the mentions from them.
You can add particular mentions by yourself, to be shown in project results.
Similarly, switch to the notifications that you will receive in the dashboard. You can get notifications in the mail or on mobile. You can get notifications for Slack or if some negative comments. There are a number of filters that can be applied to getting the right amount of notifications.
Just like the notifications, you can get the reports in the mail too. Select the email where you want the report to be delivered.
This tab shows the percent changes in mentions and search volumes. You can get the weekly as well as the daily reports here.
Brand24 Google Reviews
Brand24 offers Google Review monitoring to increase online engagement and notice the brand reputation in one dashboard. It's all in one place and there's no need to browse your channel one by one, time after time.
Brand24 Slack Integration
Brand24 integrates very well with slack. It gives customers the freedom to manage any social media account with slack integration.
There are various benefits to the Brand24 integration that can help you get better results:
It helps to improve your brand reputation as you can react from anywhere and this can probably improve customer satisfaction.
You can even handle negative or problematic comments before they escalate.
It even makes it easy for your team to assign tasks and the most experienced person can handle the difficult tasks.
Slack manages all your tasks smoothly with your business and team onboard.
How to Set up Integration with Slack?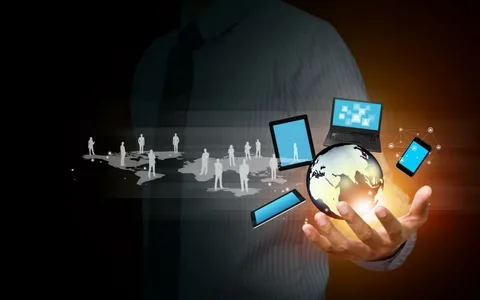 Sign up or log in to your Brand24 account. You can start your free trial for Brand24 if you are a new member.
After the account has been created, go to the account settings and click on Integrations
Select a project for which you want to monitor and integrate. Use filters to add the filter for the individual projects in the Mentions tab.
On selecting the project, click on "Add Slack" and you will be redirected to Slack to authorize it. On every mention, you get the notification in Slack.
Brand24 offers four different prices for its services. That way, everyone can afford to use Brand24's services. They offer the best quality data and goods at an affordable price.
They offer a 14 day trial for free, so you can try it out.
Plus, $49/month: Track up to 3 different keywords. The data you get will be updated every 12 hours. You will also get sentiment analysis, all of which you can track using the Brand24 mobile app, along with newsletter and podcast monitoring.
Premium, $99/month: Premium Plan has unlimited users, 7 keywords, 5k mentions per month. Plus also shows your social media reach. You can create reports that are easy to read. Live help is available 24/7 for any questions you have.
Business, $149/month: The business plan offers Unlimited users. 12 keywords. 25k mentions per month. they will update the information for you in real-time! You will also get access to a consultant who will help you set up this software and provide analysis for the mountains of data you'll be studying.
Max, $249/month: All of the above, plus 25 keywords and 100,000 mentions per