About Corkcicle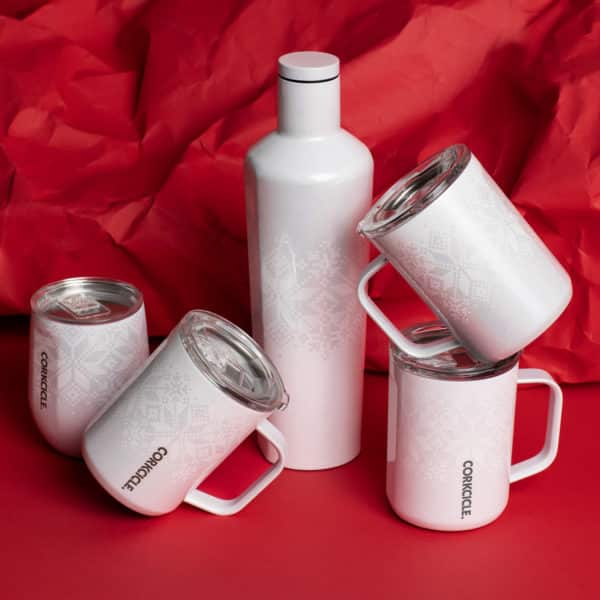 Shop Corkcicle
Corkcicle is known to sell innovative as well as stylish drinkware, accessories, barware, as well as lunchboxes.
To beat the competition and follow modern trends, the brand often collaborates with various companies that provide amazing collections. Also, the brand got featured in Pop Insider, People, as well as Oprah Magazine.
Overview of Corkcicle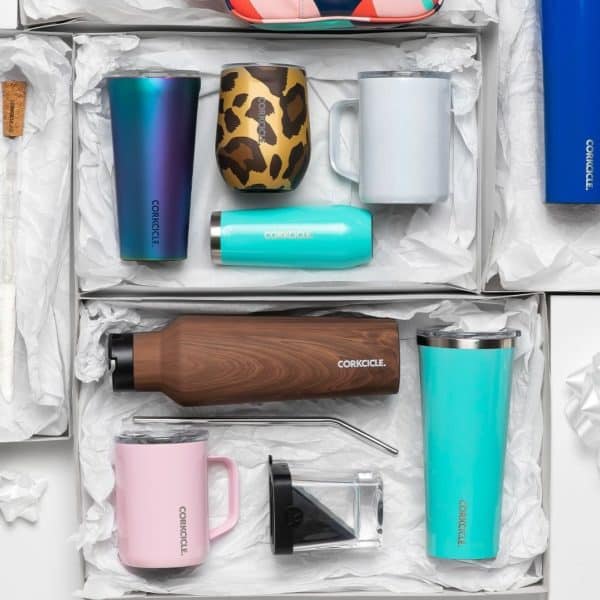 Corkcicle came into the picture with only one objective which is chilling wine to the ultimate temperature of drinking.
Its flagship product is the Air in-bottle wine chiller which is a slender as well as an insertable cooling product along with a cork top stopper. It is a successful company but its inventor Ben Hewitt made the very initial prototype in the back of his garage.
In the year 2011, Hewitt partnered with Eric Miller as well as Stephen Bruner who are entrepreneurs and has new ideas at the Atlanta Trade Show. From then, Corkcicle became an official company.
Since then they have launched a diverse collection of drinkware products which includes a complete Corkcicle wine tumbler. The brand is also known to offer Afterpay installments payments which are easy.
Now the brand is hoping to attract a new audience via its beautiful canteens, stemless wine cups, mugs, as well as tumblers. Also, they are eco-friendly and make reusable products for the sake of the plant.
Pros
Reusable and eco-friendly products
BPA-free metal
The products of Cockcicle are modern as well as stylish and are critically acclaimed as well
Offers options for fast shipping
30-days free return policy
Industry comparable prices
The customers of the brand approve of its efficient temperature control
It offers Afterpay installment plans
Offers sales
There is a 10% off on its first purchase for which you need to signup
It is sold at very limited local stores like Indigo, Nordstorm, as well as Sport Chek
Cons
No option for international shipping
A lot of customers complain that lids are not completely leakproof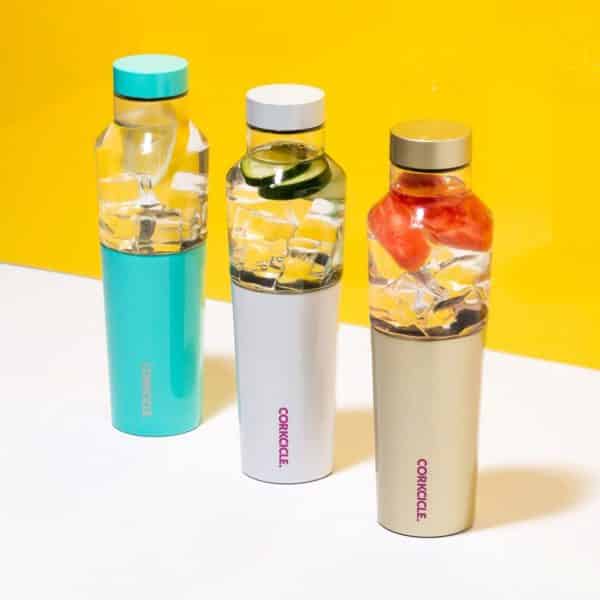 What are the reviews of customers about Corkcicle?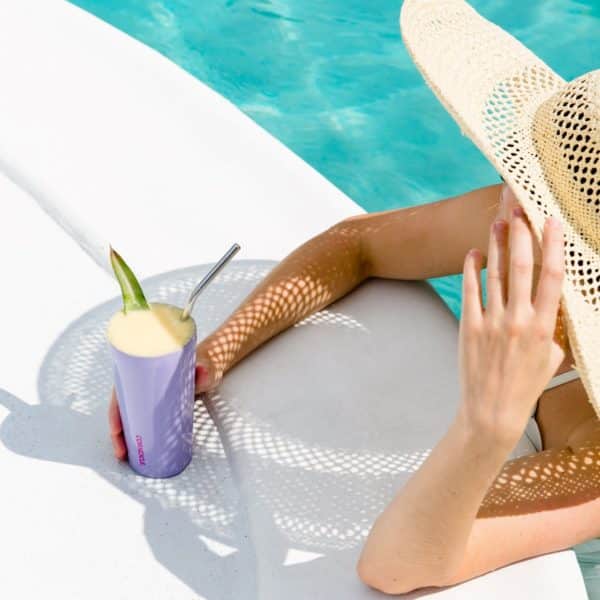 There are a lot of reviews on the company's website and many users or buyers have been in awe with their tumblers as well as the canteen. Also, they have been gifting it to others.
A lot of people agree on the fact that their accessories are great to preserve drinks to the right temperature and they have convenient mug sizes. However, there were some negative reviewers as well which pointed out the poor customer service, paint scratching off, as well as leaking lids.
On their website, its Travel coffee mug is highly reviewed and got a 5/5 rating out of 844 testimonials. One of the satisfied customers wrote that 'Love it! It is great for picnic days or a bedside full of water. I don't need to bother about the spilling and surprisingly I can fill the entire bottle of champagne in it."
However, on Trustpilot, the brand gets 3.5/5 stars along with only four reviews. Also, one of the customers wrote that he contacted the brand twice but they ignored his emails.
Corkcicle also got reviewed 287 times on the Influenster and got 4.7/5 stars and customers poured positive reviews. Whereas on Amazon it got 4.7/5 stars from 2118 reviews.
Is it worth having hands on Corkcicle?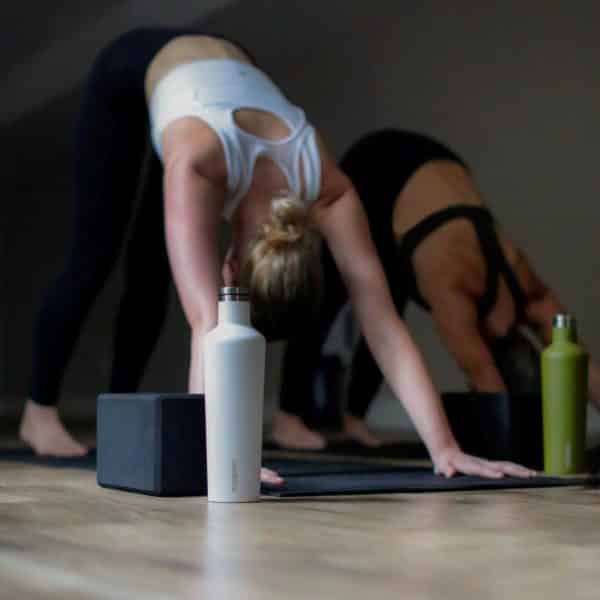 A lot of people praised this drinkware brand for its canteens as well as tumblers which are designed stylishly as well as practically. The metal is BPA-free and its exterior finishes are also great. According to the reviewers, it has the ability to maintain the temperature. However, its bottles are 100% leakproof and some can be subjected to scratches as well as chips.
The brand also offers the advantage of frequent sales as well as Afterpay plans. Plus, you can return the product within 30 days without paying any extra amount.
Special Promotions & Discounts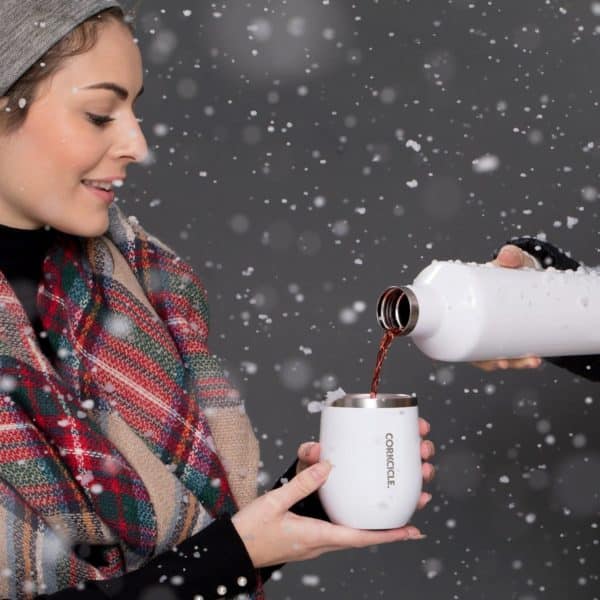 It offers free shipping on orders above Rs.5, 475.
The brand is currently offering 20% off on some of its items.
It also has a separate sale category where you can find various items at low prices.
Corkcicle offers 10% on your first purchase.
There is also an option of a students discount.
There is also a reward section, if you join the Corkcicle circle then you can earn 25 points. Also, other rewards are there such as 150 points after referring a friend, points per spent, 10 points each if you follow Corkcicle on Twitter, Pinterest, Instagram, Facebook, and 100 happy birthday points.
From Where Can You Buy Corkcicle?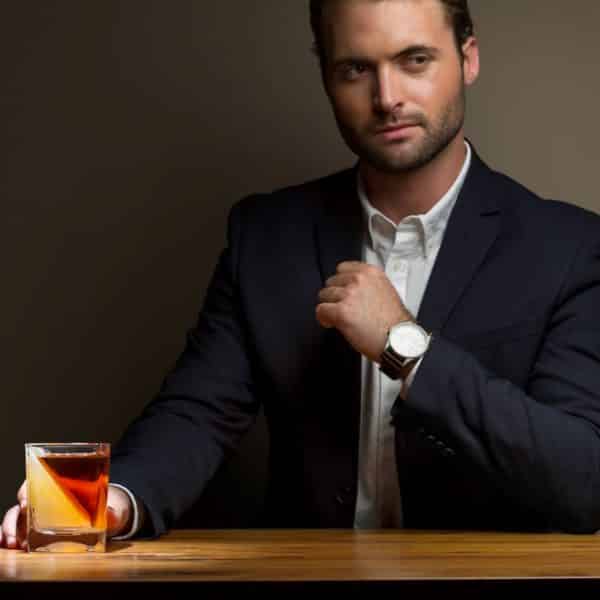 All the products of Corkcicle are available on its official website. If you don't get the desired product then you can try retailers like Nordstorm, Best Buy, Sports Chek, Indigo, Amazon, as well as Wiliam Sonoma.
FAQs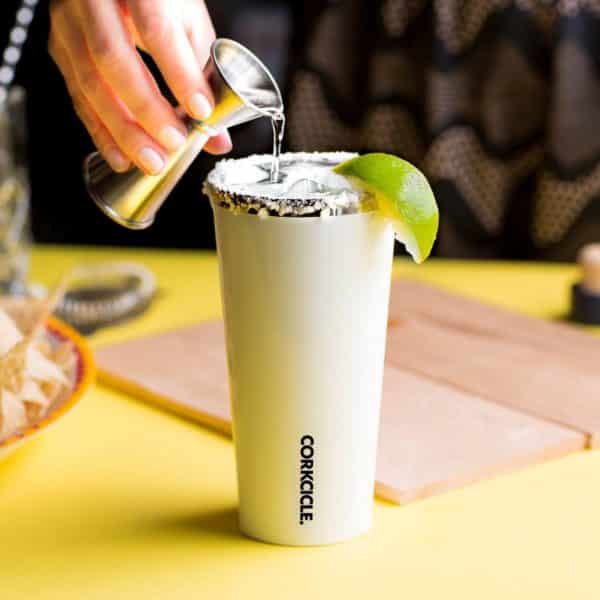 Their products are designed in Orlando, FL, and are manufactured in China.
There are a lot of products that are designed with the view to keeping hot beverages. It helps to maintain the perfect drinking temperature for a maximum of three hours.
Can we keep Corkcicle in the fridge?
There is no need to keep them in the fridge as they are made to keep the beverages cool for several hours.
If we keep glassware sets from the brand aside then all of its other products are made of stainless steel. This is the reason that they are not microwave-safe.
How much water can it hold?
It depends on the size. The standard drinkware of the brand can hold around 16 oz of liquid.
What is the right way to clean Corkcicle lids?
You can use baking soda as well as lemon juice to clean the Corkcicle lids. The households can even use vinegar if they don't wish to use any synthetic detergents.
How long does it take to deliver?
The brand only delivers to the US. Its standard delivery takes 69 business days which is $7, FedEx ground shipping takes 5-7 business days which is $9, and FedEx overnight is for $30. However, after 1 pm EST, the order will be shifted to the next business day. Also, there is no shipping process on weekends.
What is Corkcicle's Return Policy?
What is its return policy?
The brand offers free returns within 30days of the purchase. Also, you need to take care that the item is new and unused. Plus, it should be in its original packing. The brand does not offer any exchanges.