Know About HerRoom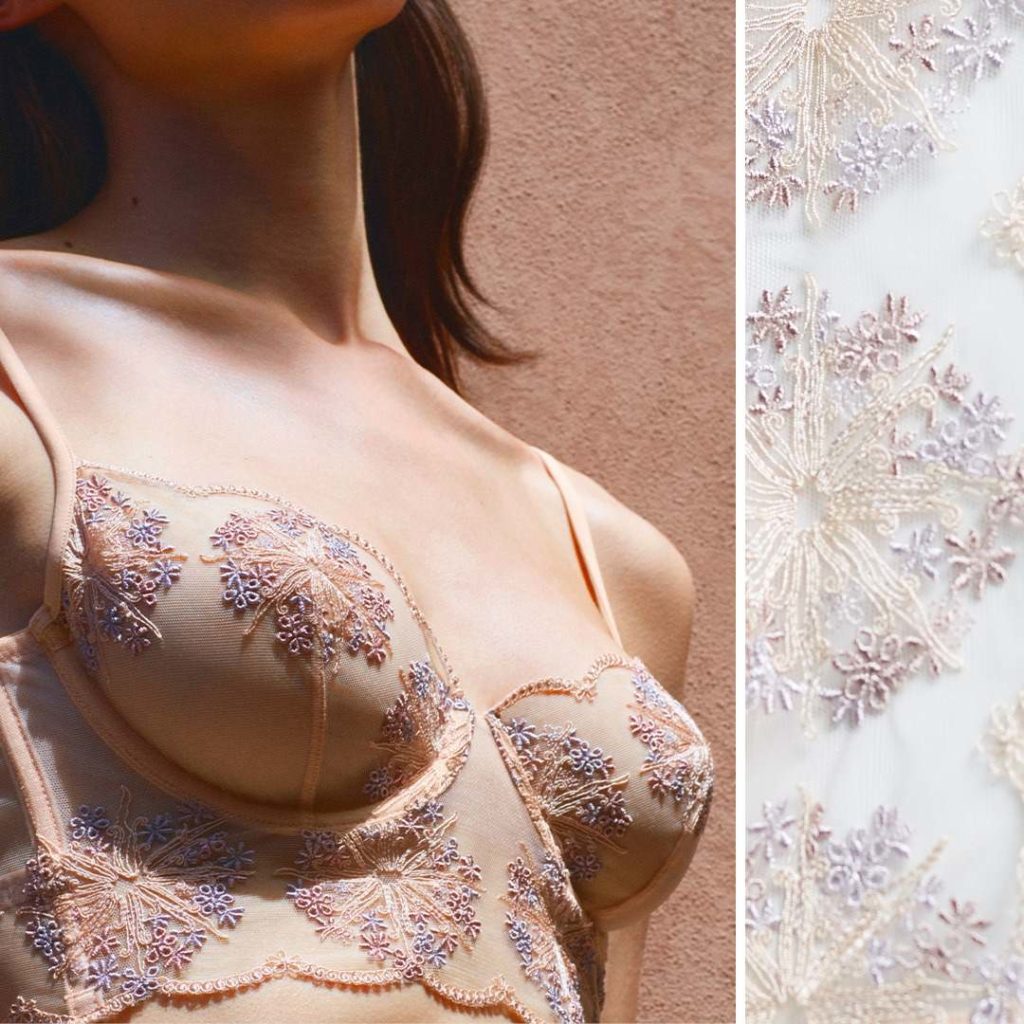 This is a female-owned online department store for lingerie that offers massive styles. HerRoom claims to offer the biggest assortment of undergarments. It offers thousands of products from various brands, its slogan is 'let HerRoom take over your lingerie drawer.' The brand has a massive collection of undergarments, pajamas, shapewear, as well as swimwear in various sizes.
It has gathered a lot of attention from various media outlets like Elle, Refinery29, etc., and has been awarded titles for amazing service and website including the 2020 Customer Choice award from SiteJabber.
HerRoom overview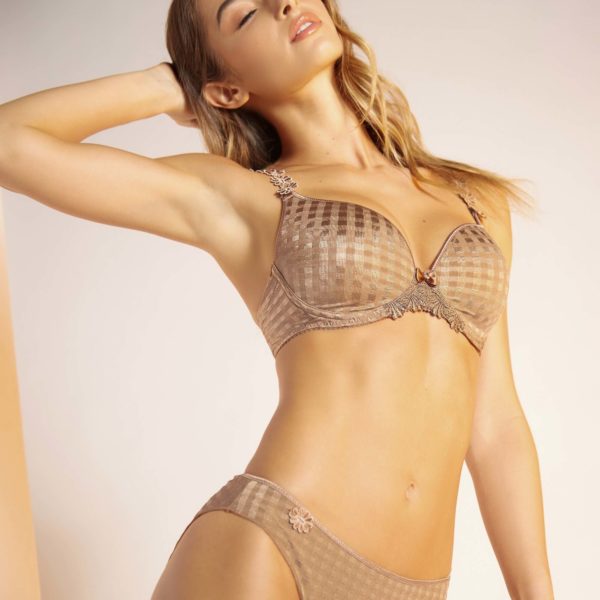 Shopping for lingerie is very personal for some women which is why they don't feel comfortable shopping for it in public. However, in the 1990s there weren't many online options available. Tomima founded this brand in the year 1998 and has the vision to develop a site for a convenient as well as enjoyable lingerie shopping experience.
For more than 20 years, this brand offers amazing products from different brands that include panties, baby dolls, pajamas, bras, etc. The aim of the company is to make online shopping easy for all which is why it offers detailed photos as well as descriptions. Every bra is shown in six different necklines.
Also, its trademarked Universal cup size system makes it easy to guess the bra size. With this brand, you can search your personal UCS. HerRoom offers 'know your breasts bra finder.' This help to examine the different shape of your breasts to find the best styles.
The founder of the brand believes in giving back to the community and has pledged a massive sum to the USA synchronized swimming program, US Synchro.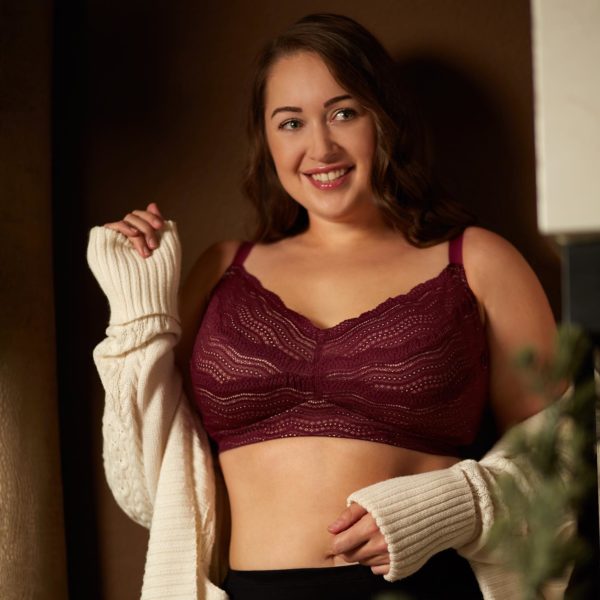 Pros of HerRoom
Thousands of lingerie, swimwear, shapewear, as well as sleepwear options are available
Sells products from hundreds of different brands
Wide range of prices
Size inclusive
Tomima provides tips on the fit as well as the efficacy of some products
Virtual fit experts provide free assistance
The trademarked Universal Cup Size system makes it simple to shop
User-friendly, well organized, as well as an award-winning website
The blog offers educational information to the customers
Thousands of positive reviews ensure that it has helpful customer service
International shipping
Cons of HerRoom
Sizes are listed in UK sizes and this might be confusing to the customers
According to some customers, some styles are not true to size
The company does not cover any return costs
Inconsistent with returns as well as customer service
No wonder, it is difficult to find the best sizes like front closure bras or longline bras but this brand offers every size that ranges from 28 to 58 as well as cup sizes from AA to P.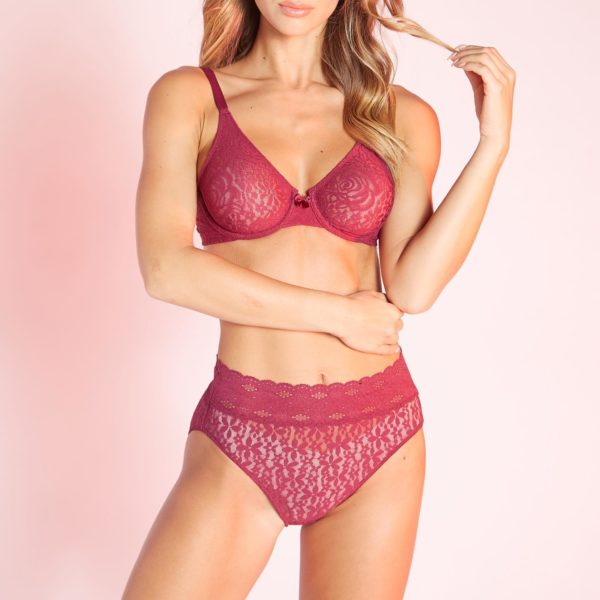 HerRoom Shock Absorber Ultimate Run Sports Bra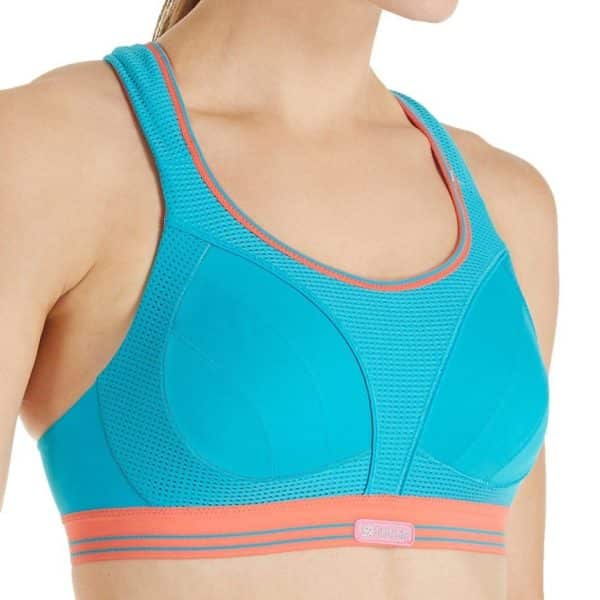 Shopping for workout bras is not easy but this Shock Absorber bra can easily handle impactful movement. This product has double closure that makes everything quick and easy and also there is a hook closure at the bottom of it plus a plastic snap-up top.
This bra is extra supportive and is wireless as well as cupless for better comfort. It has features like a tall center front for compression coverage, cushioned shoulder straps, seamless microfiber lining, quick-dry material to avoid sweat collection, and reflective trim for better visibility.
The bra is available in five different colors and retails for $80. However, the band runs small which is why you should go for your sister's size.
HerRoom Panache Full-Busted Underwire Sports Bra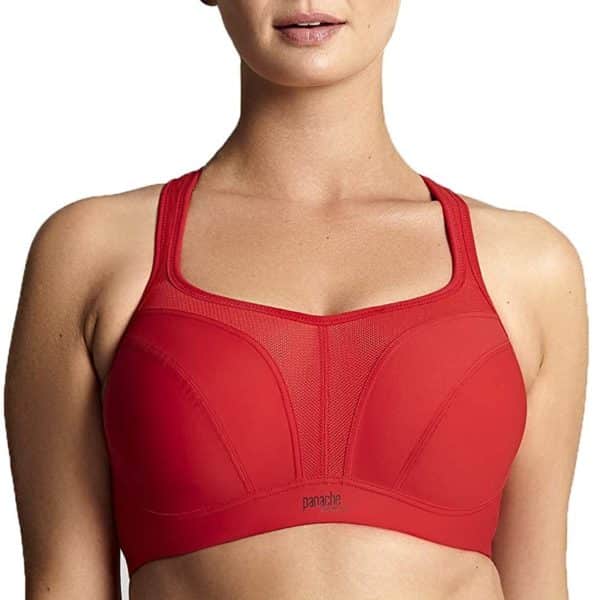 This is an underwire bra that encapsulated the breasts instead of compressing them to the chest. The padded underwire helps in offering shape, and full coverage as well as reduces bounce when exercising. Its material doesn't collect any moisture. The padded shoulder straps have breathable mesh as well as wide straps.
This bra is available in 12 colors including basic shades and funky prints. The bra is meant for large breasts and you can find it in sizes 28DD to 40GG. It is only for $70 but sometimes you can get it for $45 on sale.
HerRoom Anita Rosa Faia Twin Seamless Comfort Underwire Bra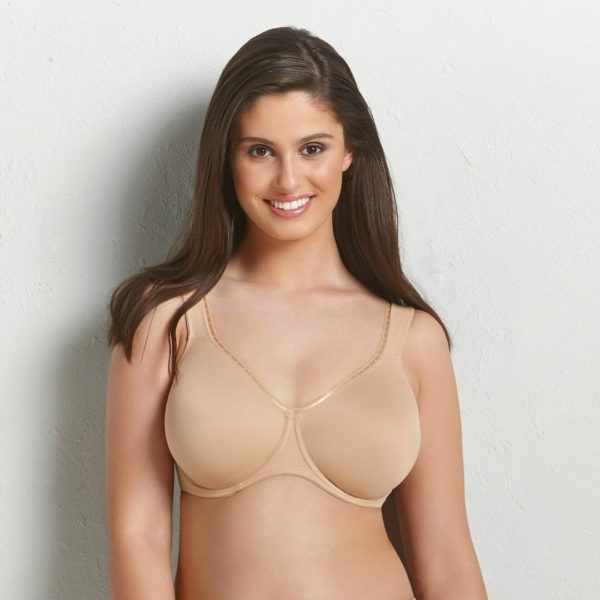 This bra has cups with double layering as well as breathable microfiber. Also, it has a wide as well as unembellished center panel for better stability and wide front straps for better comfort and support.
It comes with large cups with wider straps, a strong underwire, and support slings in its cups. This bra comes in three nude shades as well as black and grey color and only retails for $83 but you can get it on sale sometimes for $28.
HerRoom Rhonda Shear Ahh Seamless Leisure Bra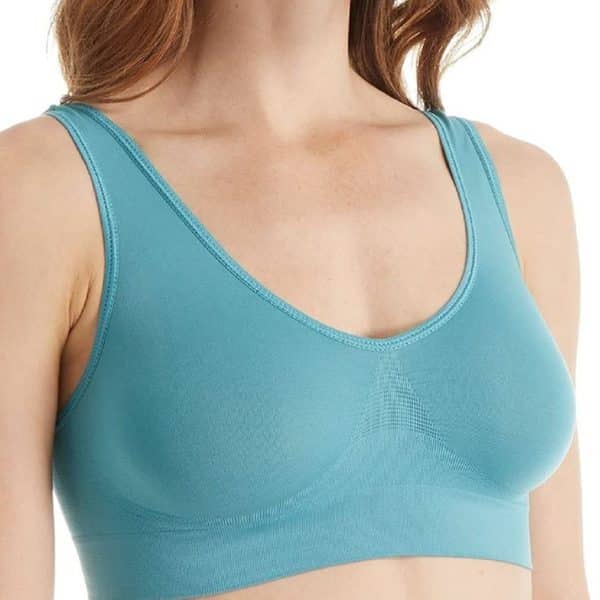 Sometimes you just need comfort in your life and this bra offers you that because of its unlined and pad-free design. It is sleek as well as simple and has features like an elastic neckline as well as armholes and self-adjusting straps plus seamless sides. This bra comes in 12 different colors and retails only for $18.
HerRoom Natori Feathers Contour Plunge Bra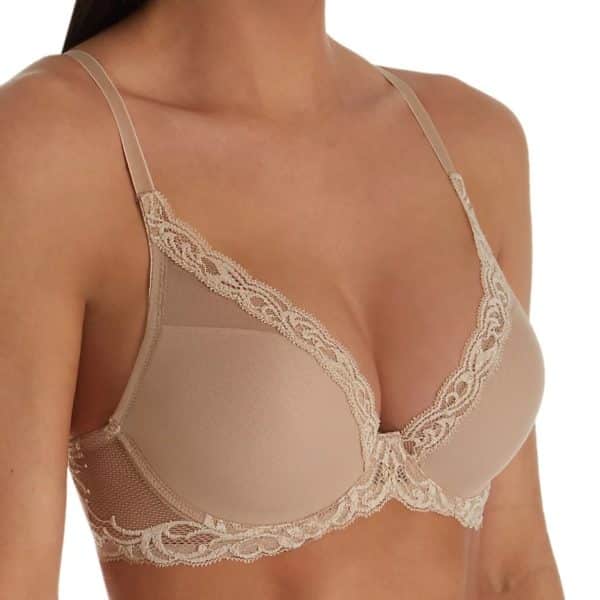 This bra was meant for revealing necklines and features a deep plunge. It is the perfect choice when you want to wear deep V tops. The Natori features bra comes in various pastel colors, vibrant neons, as well as nude colors. It has seamless sides and underwire cups with little padding. However, it is partially sheer and can be worn with sheer panties. It retails for $68 but you can get it for $44 sometimes on sale.
HerRoom Hanky Panky Signature Lace Original Size Thong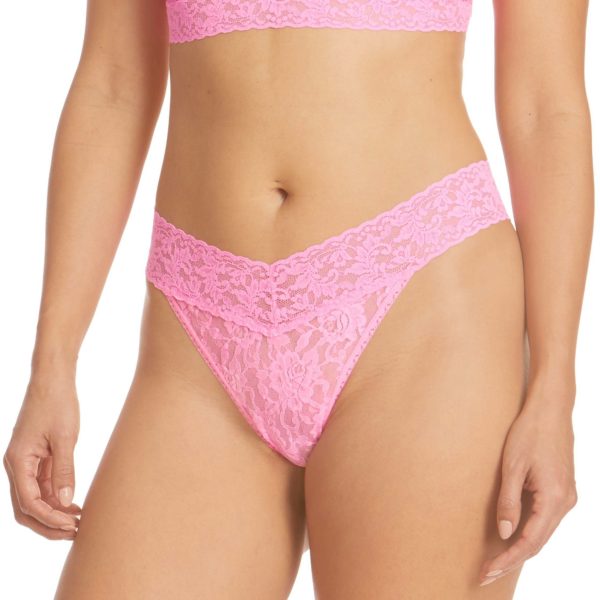 This award-winning item is made with HerRoom's signature stretch floral lace. It is a blend of nylon as well as spandex and has some stretch to it for better comfort. The thing also has a stretch lace waistband for better comfort, smooth edges with no panty lines as well a sewn-in cotton crotch lining for the skin to breathe.
The fit of this thing is mid-rise and is available in low-rise as well. It is available in 30 colors and costs around $22 but you can get it for $17 sometimes during the sale.
HerRoom – customer reviews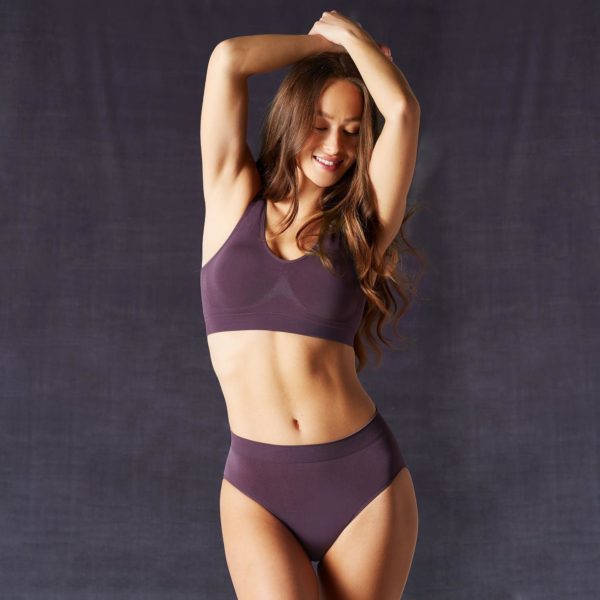 On HerRoom's website, there are many 5/5 star ratings as it offers various styles and size inclusivity. Some customers love the honesty and thoughtfulness of Tomima whereas some like its customer service.
On SiteJabber, it has got 4.65/5 stars from more than 40k ratings and customers felt HerRoom has an amazing selection, efficient shopping experience, as well as helpful customer service.
On Trustpilot, there are customers who loved the website and some who didn't. Overall, HerRoom got a 3.1/5 star rating from more than 1.2 k ratings.
However, here are some of the negative reviews of customers:
"I ordered a couple of items and returned the full order! They are scams and will not return the money."
Some reviewers say that they were forced to pay 'exorbitant prices' for return shipping and some were unable to contact their customer service agent. These accusations are serious but HerRoom's positive reviews outweigh the negative ones.
Is it worth your money?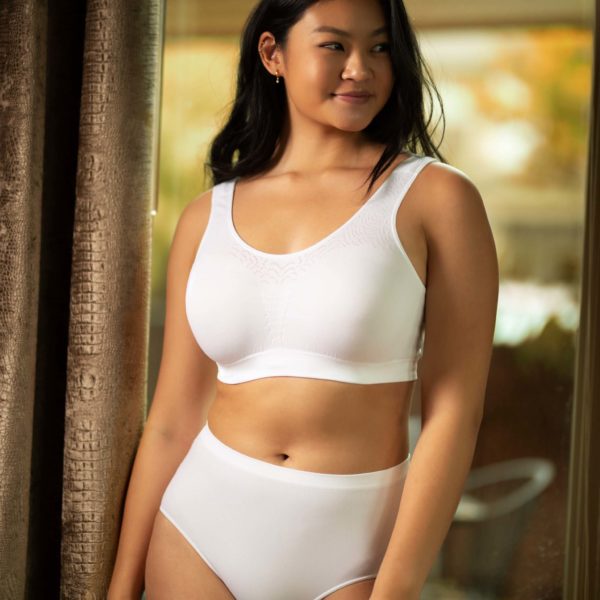 HerRoom is the best place to shop lingerie online as it offers detailed size as well as fit information. There is a massive collection of bras, panties, lingerie, sleepwear, and other items in regular as well as plus sizes. There are more than 2.3k options in bras. Also, the brand ensures to represent various body shapes which is why it has band sizes from 28 to 59 cup sizes ranging from AA to P.
A lot of customers consider HerRoom as the one-stop shop for undergarments and the brand takes some negative reviews into consideration and works on them. However, the common complaint was regarding receiving products and we look forward to HerRoom improving that.
Promotions and discounts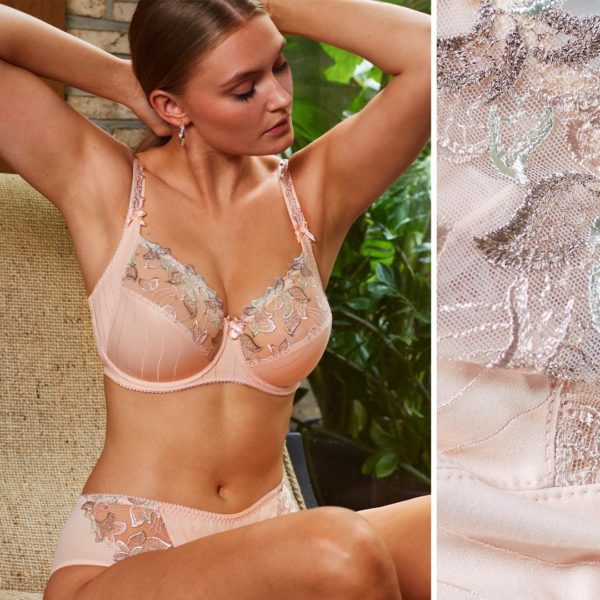 The premium brands are currently available at 50% off.
It offers free standard shipping on orders above $70.
There is also an option where you can shop for up to 70% off.
Currently, it is offering 30% off on its favorite brands.
The right place to buy HerRoom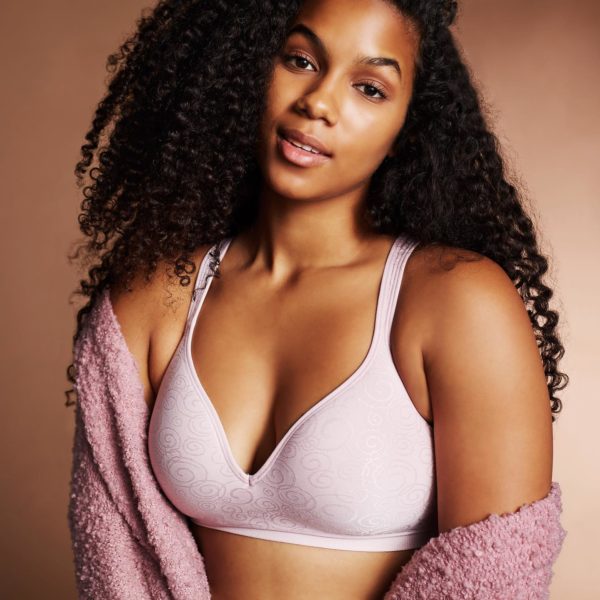 There is no in-store location of HerRoom which is why you can directly shop from HerRoom.com.
.