About Hydro Flask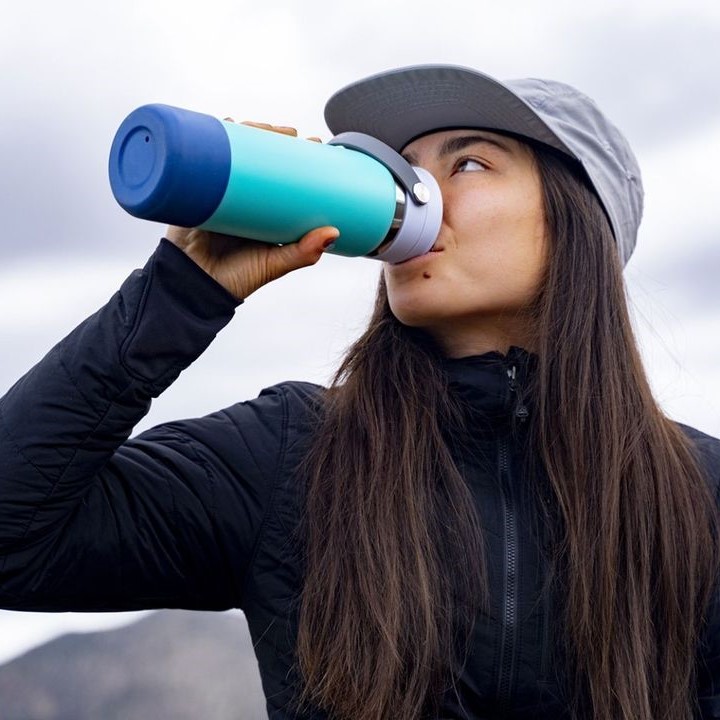 Shop Hydro Flask
Hydro Flask is known to be smart, outdoor drinkware which encourages people to go outside and workout. It has various insulated bottles, tumblers, as well as cups. The brand understands the need to cut down the excess use of plastic and is on that same path.
It is featured in renowned publications such as The New York Times, Self, etc. Hydro Flask is acknowledged for its spill-proof lid, amazing design, and mission.
You must be aware of the colorful bottles of the brand which are carried by various influencers. Thus, there is no doubt about the fact that it has 850k plus followers on its various social media profiles.
Do you also want to have a reusable but reliable product? This brand can be the right choice for you. To be sure, here is a complete review of Hydro Flask. It covers everything related to the brand and its top-selling products, customer feedback, promotions, etc. so that you can come to your final decision easily.
Overview of Hydro Flask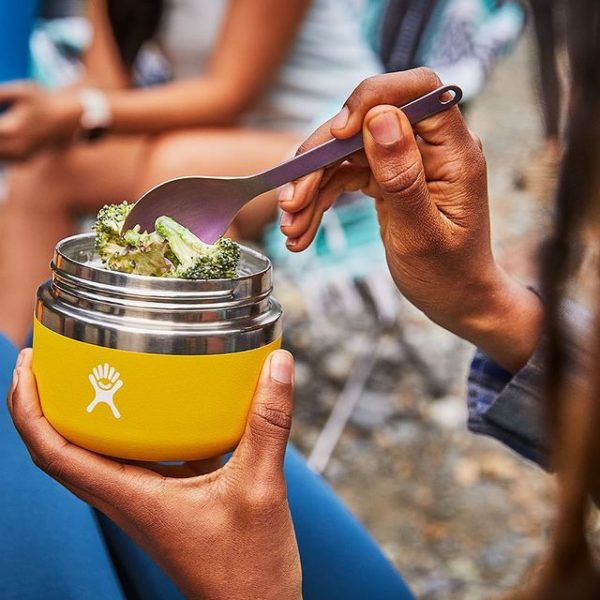 Plastic trash is ruining the earth for more than two decades and it is high time to bring a change by jumping onto sustainability.
Hydro Flask is that path that can help you to do a bit for the earth. It was developed in 2009 by Travis Rosbach as well as Cindy Weber. It was started with a vision to not use plastic water bottles and switch to reusable versions of them.
It was first started at a local market. However, recently it was acquired by the company Helen of Troy which is located in Texas. No wonder, it is still working on its same goal which is to boost the outdoor experience and help people to live their best life.
It's headquartered in Bend, Oregon, and includes naturalists as well as outdoorsmen in its team. It is also partnered with Parks for all which is an NGO. Hydro Flask focuses to help people enjoy the beauty of this world.
Now that you have little background knowledge about the brand, let's quickly move to its pros and cons for a better understanding.
Pros
A huge range of reusable, cups, insulated bottles, and tumblers, as well as food storage.
The drink remains hot for 12 hours and cold for 24 hours.
The brand has supported 122 plus nonprofits as well as donated more than $1.9 million.
Long-lasting and affordable.
BPA as well as phthalate-free
You can get a free gift after referring to a friend
Free shipping above $30
Lifetime warranty
Cons
There is no shipping option outside the US.
Know The Sizes of Hydro Flask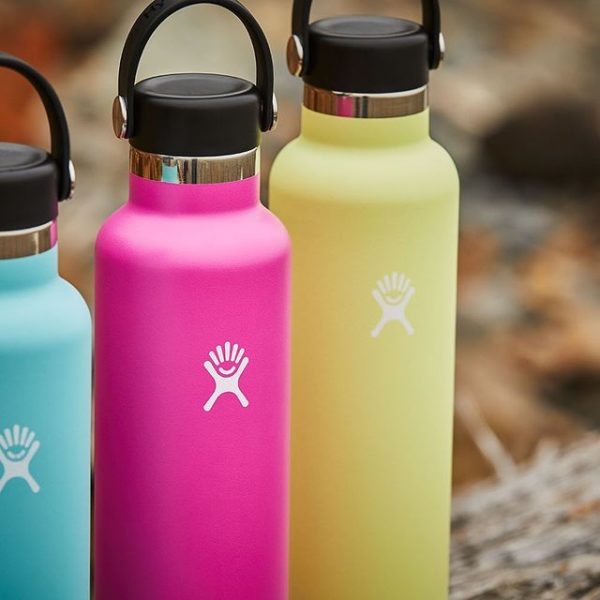 You can get various size options of Hydro Flask and for your ease here is a complete list of them. It is a short collection of ranges for every bottle so that you can get to know what you are shopping for.
White mouth bottles – 20 oz – 60 oz
Standard mouth bottles – 18 oz – 24 oz
Kid's bottles – 12 oz, 20 oz
Tumblers – 16 oz, 22 oz, 32 oz
Coffee mugs – 12 oz, 16 oz, 20 oz
Beer and wine – 12 oz – Hydro Flask 64 oz size
Hydro Flask Wide Mouth
The brand is known to make its bottles in wide-mouth as well as standard sizes. It completely depends on your choice and preference while shopping. Here are some of the options that you can get:
Wide mouth – 2.28"
Standard mouth – 1.91"
Is Hydro Flask Capable of Holding Hot Coffee?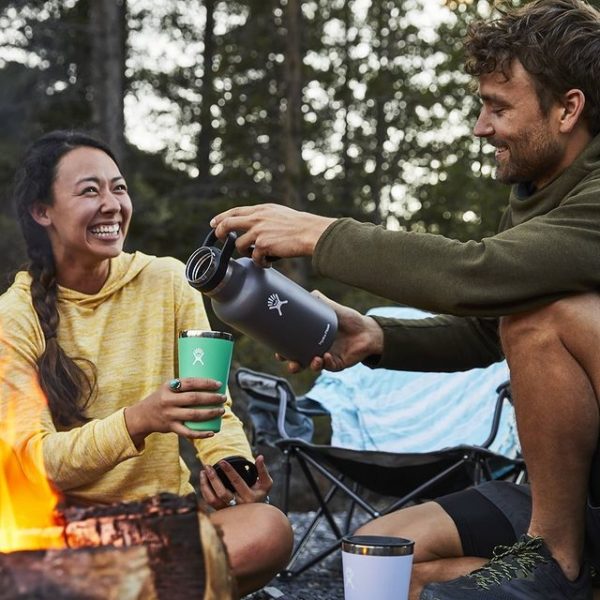 Yes, it can hold hot as well as cold beverages and can keep the drink hot for up to 12 hours. The brand also offers 12 oz, 16 oz, as well as 20 oz coffee mugs if you want a better drinkable format.
For Whom Hydro Flask Is?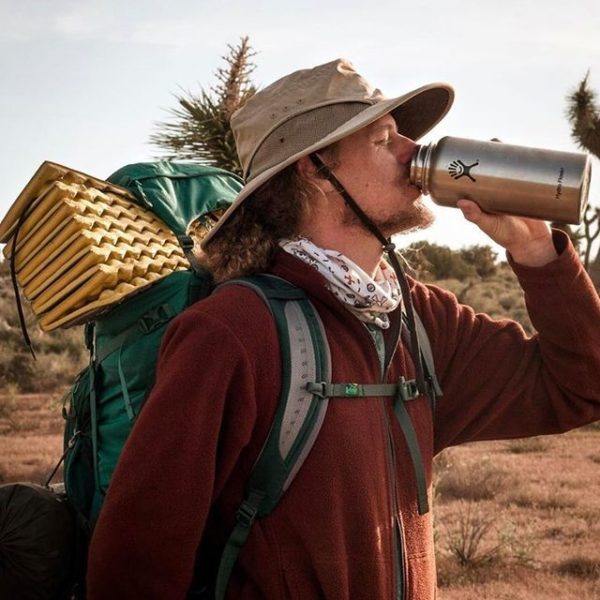 Hydro Flask is specially curated for the outdoors and the people who are adventurers, backyard loungers, as well as who want to do cut down their plastic use.
This offers planet-friendly and reusable drinkware that has partnered with organizations for the betterment of the earth. Hydro Flask is an amazing choice for people who think about improving the eco-system, reduction of plastic use, and wants to enjoy hot and cold beverages.
Hydro Flask vs. Yeti. Who Wins?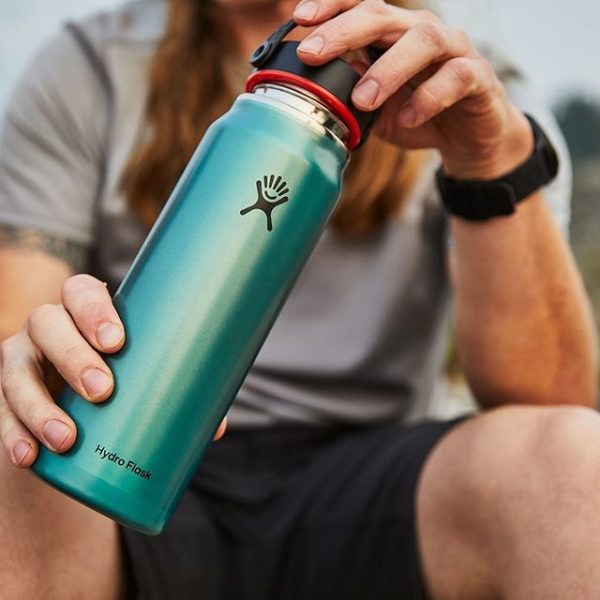 Yeti is known to offer a great variety of products. However, to make a better decision, here is a little comparison between Yeti's 26 oz Rambler with Chug Cap and Hydro Flask 24 oz wide mouth with straw lid.
Here are the points mentioned below:
Yeti's 26 oz Rambler with Chug Cap
11 colors
18/8 stainless steel
Safe from dishwasher
BPA-free
100% leakproof
No sweat design
Easy to carry handle
The mouth opening of 2 ¾
Comes with a lifetime warranty
It is of $40
Hydro Flask 24 oz wide mouth with straw lid
Comes in 6 colors
18/8 stainless steel
No sweat design
Safe from dishwasher
BPA as well as phthalate-free
Can keep the drink cold for 24 hours and hot for around 12 hours
The mouth opening of 2.9
Comes with a lifetime warranty
It is of $40
What do Customers Think of Hydro Flask?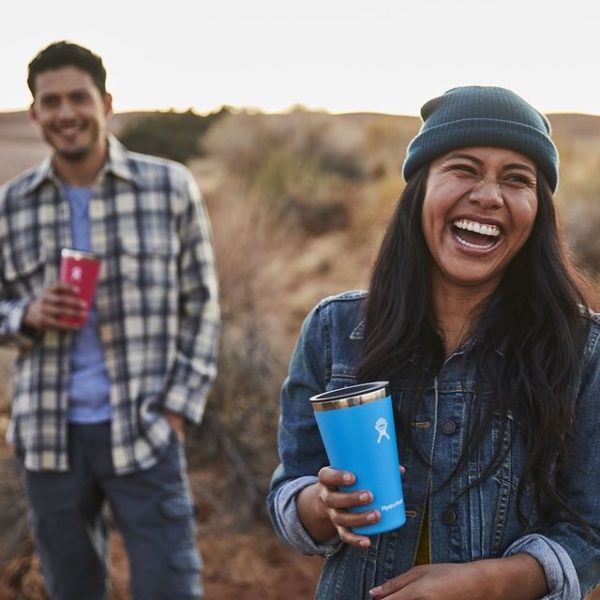 Knowing the brand from the customers is the best way to know it. Here is the list of ratings of some of the best Hydro Flask products:
32 oz Wide Mouth: an average of 4.6 stars from 1,792 reviews
12 oz Coffee W/ Flex Sip: an average of 4.6/5 stars from 296 reviews
22 oz Tumbler: an average of 4.5/5 stars from 440 reviews
12 oz Kids Wide Mouth: an average of 4.3/5 stars from 232 reviews
24 oz Standard Mouth: an average of 4.5/5 stars from 952 reviews
Also, under the comments section of its popular 32 oz wide mouth bottle, one customer reviewed that 'It keeps the water cold along with the ice floating for 24 hours.' Other customers mentioned that it is durable as well as secure.
Moreover, on Outdoor Gear Lab, the 32 oz wide mouth bottle gets the rating of 91/100 along with:
Ease of Use: 10/10
Durability: 9/10
Ease of Cleaning: 9/10
Weight: 7/10
Taste: 9/10
If we check the reviews on Influenster, the 21 oz Standard Mouth bottle gets 4.7/5 stars by more than 8.3k Influensters which shows that it is effective. Overall, there were no real issues that popped up about Hydro Flask. Customers or buyers were pleased and that is why it got great ratings across various sites.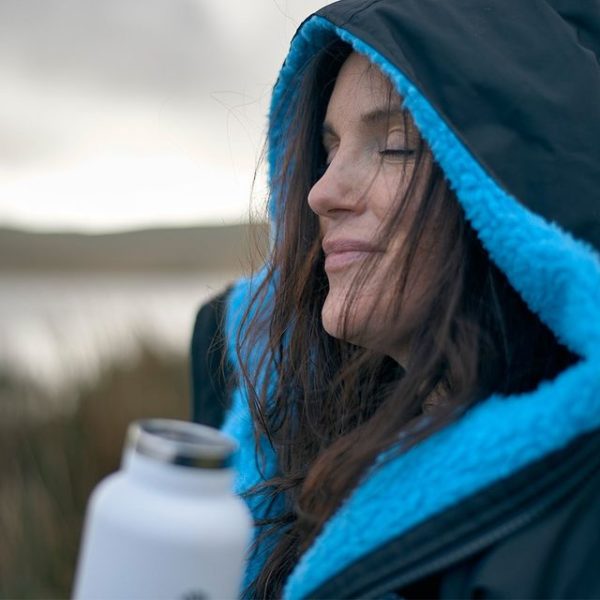 Is Hydro Flask Worth Your Money?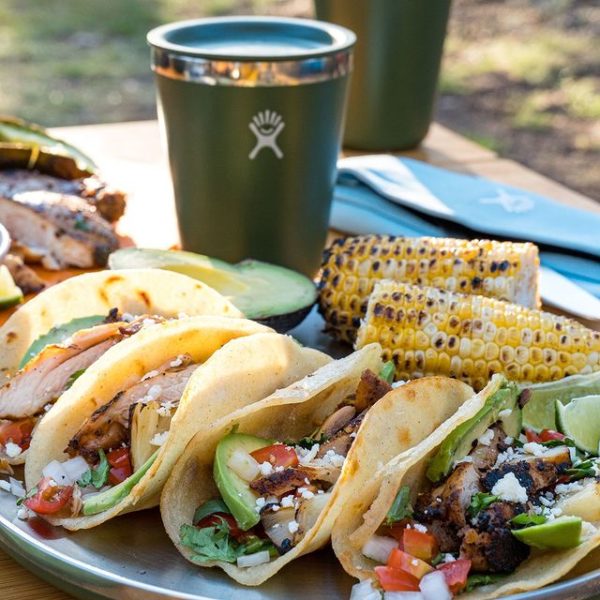 The brand offers a wide range of products and every product offers high-level performance no matter whether it is a wide mouth wide bottle, kid's bottle, or wine cup.
Hydro Flask bottles offer insulation, simple cleaning, as well as durability, and also keep your drinks hot and cold when you are outside. Moreover, the bottles available are very affordable prices. Thus, the people working at the brand are on a great mission. Also, its image is solid which is why it is completely worthy of your money.
Special Promotions & Discounts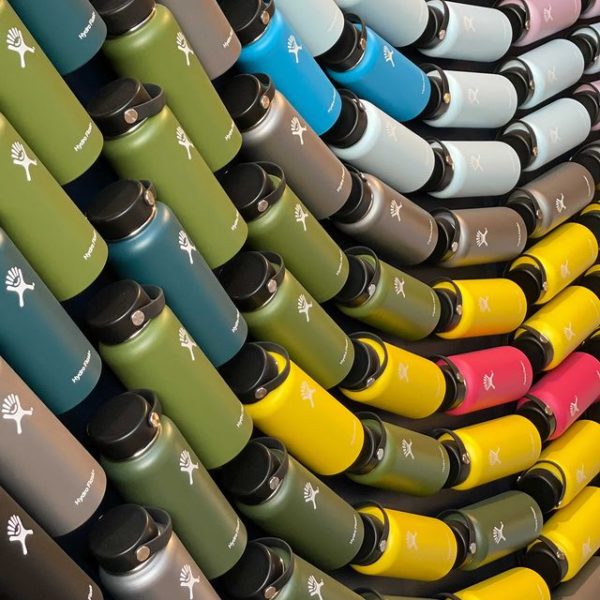 The brand offers a chance for every customer to save some money in two ways such as:
Free shipping on orders above $30
If you share the brand with a friend or invite a friend then the brand offers you both a free gift.
Where Can You Buy Hydro Flask?
The best place to shop Hydro Flask products is HydroFlask.com. Visiting its official shopping site will access its various products. Also, the products of Hydro Flask are available at other retail stores like Walmart and sports shops such as Sporting Life, MEC, etc.
FAQs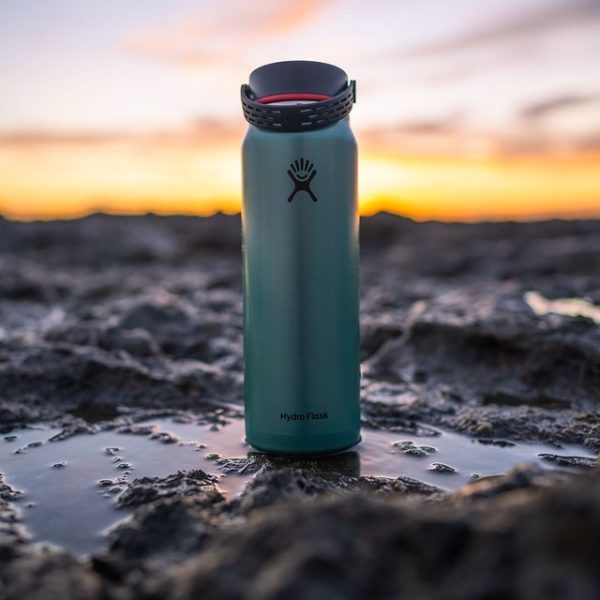 Hydro Flask products are made in China by EcowayHouseware Ltd.
What is the shipping policy of Hydro Flask?
It ships in the USA and also offers various other types of shipping. The cost of the delivery can vary depending on the type of shipping and the type of order.
In case after placing the order, a delayed shipping message arrives then there can be extra processing as well as shipping days.
FedEx Ground 2-5 business days free for orders that are above $30
2-day 2 business days $TBD
1-Day 1-2 business days $TBD
After placing the order, you will receive an email with a tracking link to your order.
What is the return policy of Hydro Flask?
It offers a 30-day return policy along with a full refund.