Yatra.com is one of India's leading online travel agencies, offering a wide range of travel-related services, including flight bookings, hotel reservations, holiday packages, bus and train bookings, and more. Established in 2006, Yatra.com has been a prominent player in the Indian online travel market. This comprehensive review aims to provide an in-depth analysis of Yatra.com, covering various aspects of the platform.
Website Interface and User Experience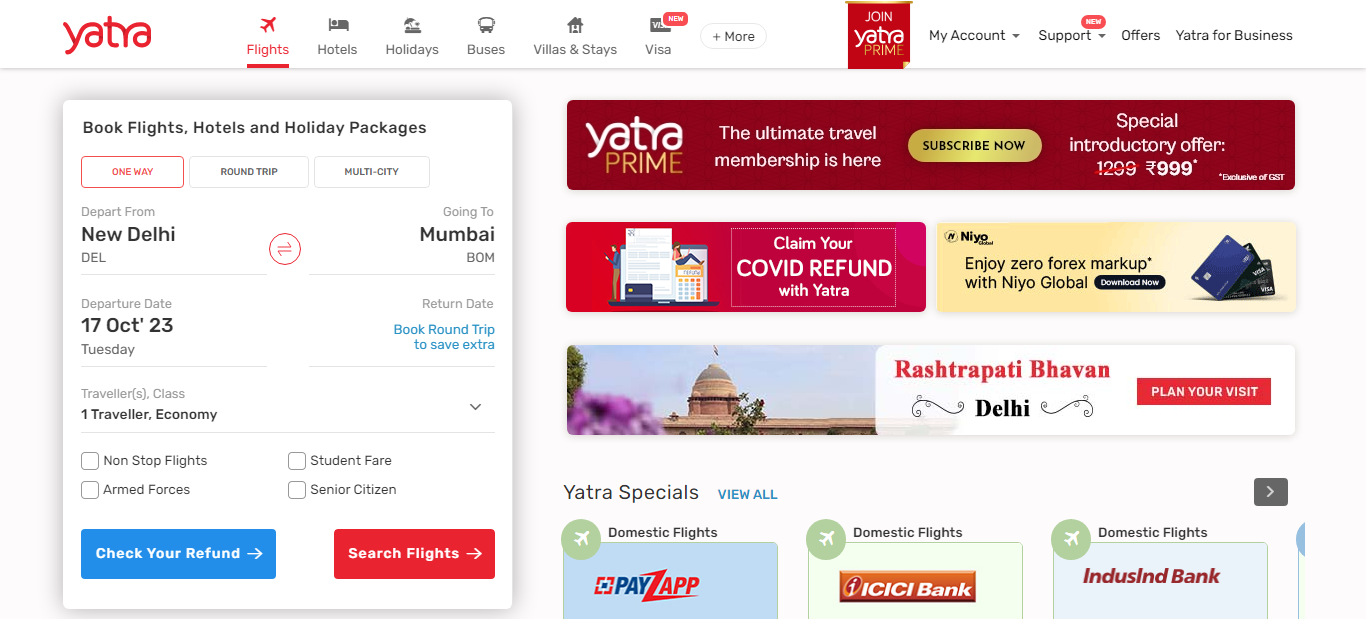 One of the essential aspects of an online travel agency is its website's user interface and overall user experience. Yatra.com has historically excelled in this regard. The website is well-designed, intuitive, and user-friendly, making it easy for users to navigate through various options and book their travel services efficiently. Key features of Yatra.com's website include:
Search and Comparison Tools: Yatra.com provides powerful search and comparison tools for flights and hotels. Users can filter results based on various criteria, such as price, airlines, duration, and more. This makes it convenient for travelers to find the best options that suit their preferences and budget.
Interactive Maps: The website features interactive maps that allow users to see the locations of hotels and other accommodations. This feature helps travelers make informed choices based on proximity to their desired destinations.
Real-time Booking: Yatra.com offers real-time booking, enabling users to secure their flights, hotels, and other travel services quickly and easily. The booking process is straightforward and involves just a few simple steps.
Mobile App: Yatra.com has a dedicated mobile app that offers similar functionality to the website. The app is well-designed and provides users with the flexibility to book travel services on the go.
Customer Reviews: The website typically features customer reviews and ratings for hotels, which can be a valuable resource for travelers looking for insights into the quality of accommodations.
Range of Services

Yatra.com offers a comprehensive range of travel services, making it a one-stop platform for travelers. These services include:
Customer Support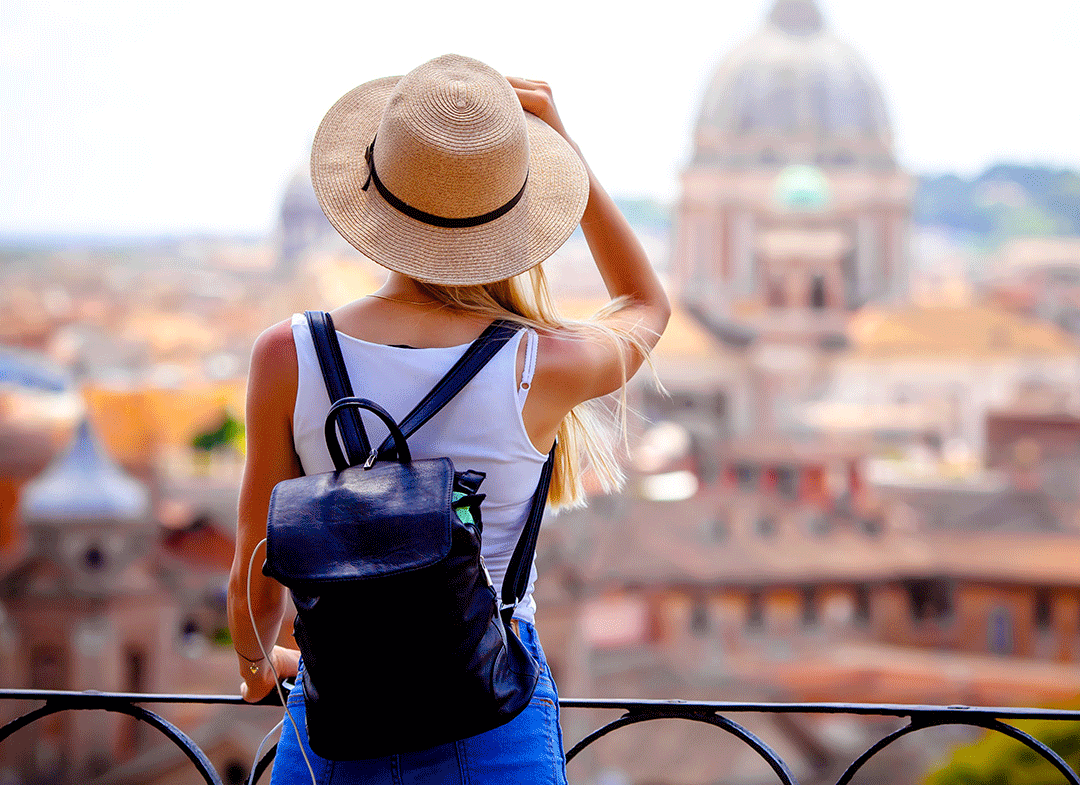 Effective customer support is crucial for any online travel agency, as travelers may encounter various issues or need assistance during the booking process or while on their trips. Yatra.com offers customer support through multiple channels, including:
Helpline: Users can contact Yatra.com's helpline for immediate assistance with their bookings or travel-related queries.
Email Support: Yatra.com provides email support for users who prefer written communication.
Live Chat: The website typically features a live chat option, enabling users to chat with customer support representatives in real time.
Frequently Asked Questions (FAQs): Yatra.com maintains an extensive FAQ section, which can often answer common questions and concerns.
The quality of customer support can vary based on individual experiences, and timely resolution of issues may depend on the complexity of the problem and the responsiveness of the support team.
Reviews and Ratings

To gauge the quality of services provided by Yatra.com, it's essential to consider customer reviews and ratings. User feedback on independent review platforms and websites like Trustpilot, TripAdvisor, and Google Reviews can provide valuable insights into the experiences of other travelers who have used Yatra.com. Common themes in customer reviews often include:
Positive Aspects: Many users have praised Yatra.com for its extensive selection of flights and hotels, competitive pricing, and the convenience of booking multiple travel services in one place. The website's user-friendly interface is also often appreciated.
Negative Feedback: Some users have reported issues related to customer support, including delays in response times and difficulty in resolving problems. Additionally, like many online travel agencies, Yatra.com may have faced criticism for hidden fees or unclear cancellation and refund policies.
Overall Satisfaction: The overall satisfaction of users can vary, with some travelers having exceptional experiences, while others may encounter challenges.
Offers and Promotions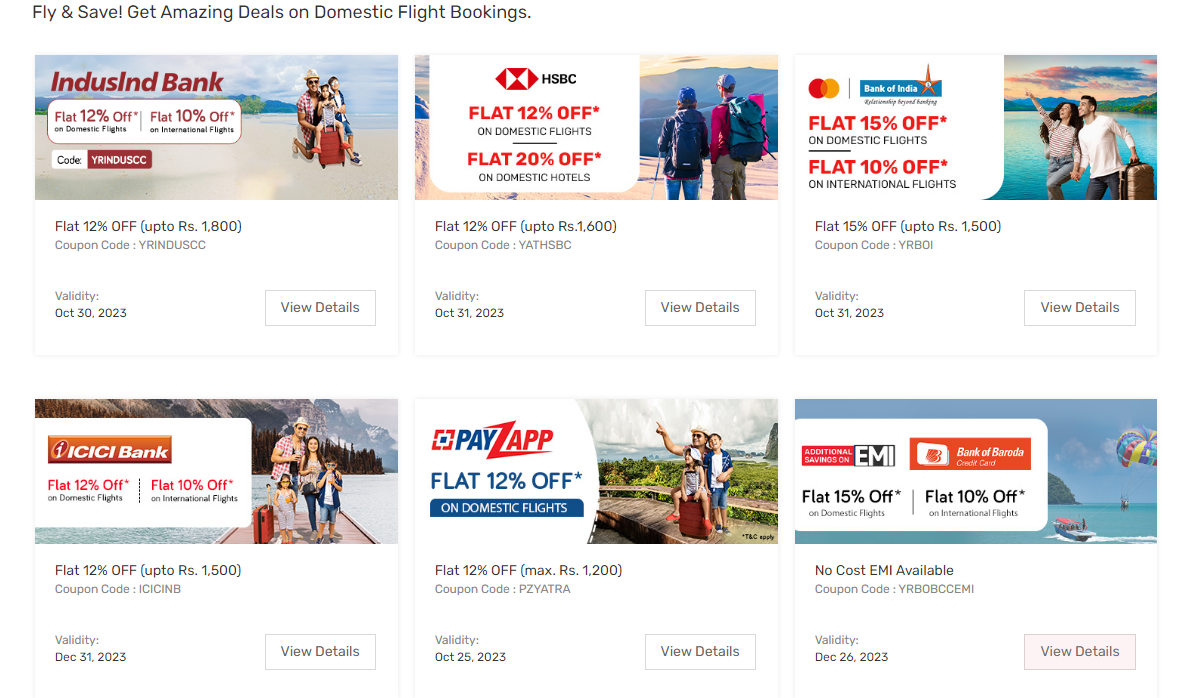 Yatra.com frequently runs promotional offers, discounts, and cashback deals to attract users and provide cost-saving opportunities. These offers can vary and may include:
Festival and Seasonal Discounts: Yatra.com often offers special discounts during festive seasons, holidays, and specific times of the year.
Cashback Offers: Cashback promotions provide users with cashback in their Yatra wallet, which can be used for future bookings.
Credit Card and Wallet Discounts: Collaborations with banks and mobile wallet providers can lead to exclusive discounts and offers for users.
Group and Family Discounts: Yatra.com occasionally offers special rates and discounts for group and family bookings.
Payment Options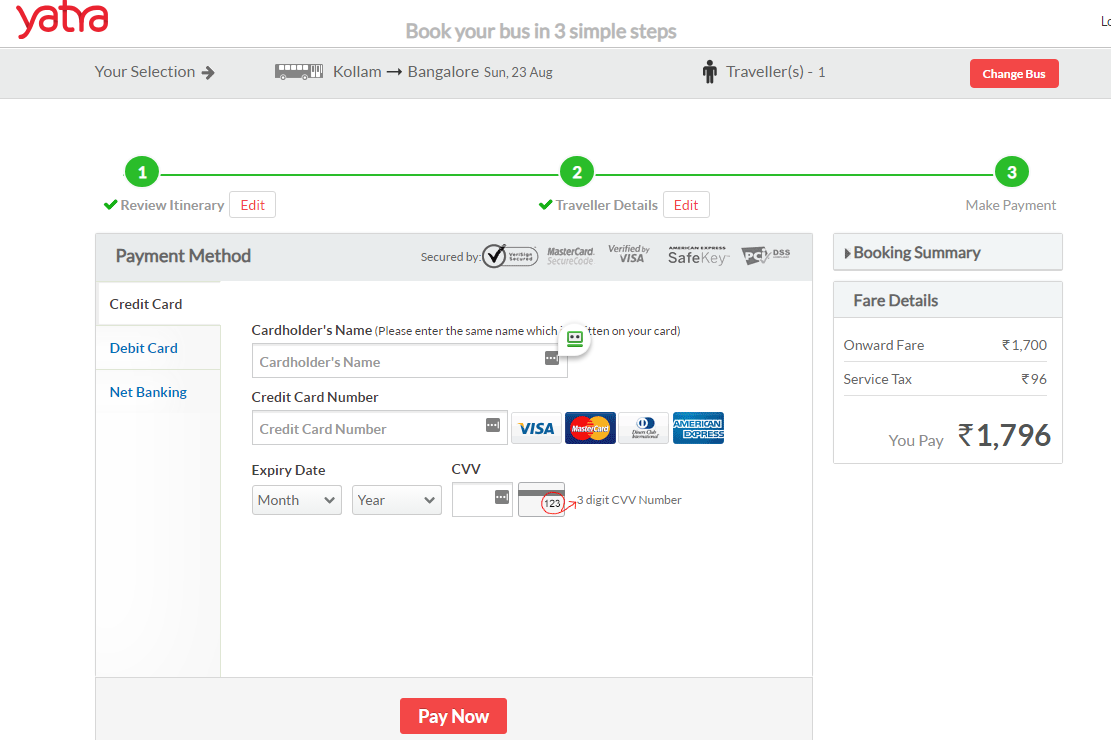 Yatra.com typically provides multiple payment options to accommodate a wide range of users. These payment methods often include:
Credit and Debit Cards: Users can make payments using major credit and debit cards, including Visa, MasterCard, and more.
Net Banking: The platform usually supports net banking, allowing users to make direct payments from their bank accounts.
Mobile Wallets: Yatra.com often accepts payments from mobile wallet providers, making it convenient for users who prefer this payment method.
EMI Options: Some bookings may also offer EMI (Equated Monthly Installment) options for users who prefer to pay in installments.
Pros and Cons
In summarizing this review, let's consider some of the pros and cons of using Yatra.com:
Pros:
Extensive Range of Services: Yatra.com offers a comprehensive suite of travel services, including flights, hotels, holiday packages, and more.
User-Friendly Website: The website is well-designed, intuitive, and user-friendly, making it easy for travelers to search, compare, and book their desired services.
Promotional Offers: Yatra.com regularly provides promotional offers and discounts, allowing users to save on their travel expenses.
Mobile App: The mobile app offers flexibility and convenience for travelers booking on the go.
Customer Reviews: User reviews and ratings are available for hotels, helping travelers make informed decisions.
Cons:
Varied Customer Support: The quality of customer support can vary, with some users reporting delays and challenges in issue resolution.
Hidden Fees: Like many online travel agencies, Yatra.com may face criticism for hidden fees and unclear cancellation and refund policies.
Mixed User Experiences: The overall satisfaction of users can vary, with both highly positive and negative experiences reported.
Conclusion
Yatra.com has established itself as a significant player in the Indian online travel market, offering a broad range of services and a user-friendly platform. While it has received praise for its website interface, extensive service offerings, and promotional deals, users should also be aware of potential challenges related to customer support and fee transparency.