About Lumin
Lumin Skin A traditionally female-led category, skincare is equally as beneficial to men. As a fan of simplicity, if I'm going to have a skincare regimen, I don't want a lot of fuss.
Skincare is essential in keeping your skin looking healthy, but it also adds an extra layer to the practice of self-care.
For many men, acne flare-ups affect their quality of life and psychosocial development, and treatment is not as clear-cut as some journals[1] make it out to be.
That's where Lumin comes in. As a Los Angeles-based skincare start-up, they aim to give men an easy way to properly take care of their skin. Customers have the option to sign up for a subscription to make Lumin part of their daily routine.
The skincare world is a tough one to break into but the brand has gained some solid traction so far with a following of 358k on Instagram alone.
I found Lumin featured in a number of leading publications including Vanity Fair, Rolling Stone, and Vogue.
So what's ahead in this Lumin Skin review? Sit tight as I take you through their past, products, promotions, and more to help you decide if Lumin can spruce up your skincare routine.
Why You Should Trust Us
Our mission is to help you make better, more informed purchase decisions.
Our team spends hours researching, consulting with medical experts, gathering insight from expert professionals, reviewing customer feedback, and analyzing products to provide you with the information you need.
Overview Of Lumin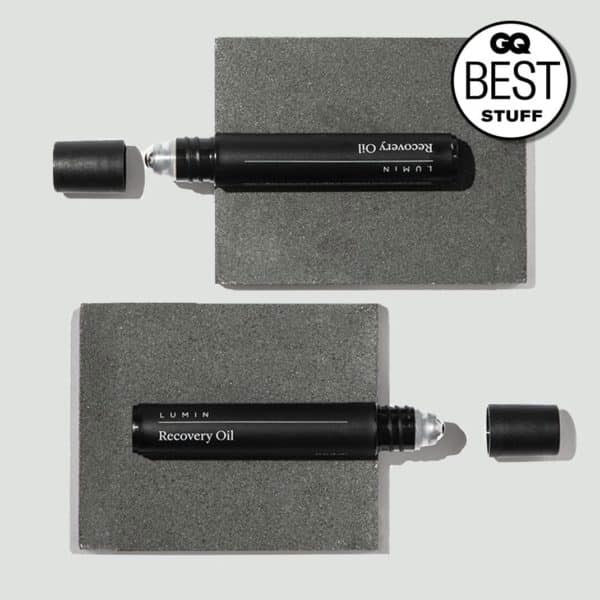 Lumin is a recent start-up, founded in the summer of 2018 by Richard Hong and Darwish Gani. The company was born out of Hong's struggles with acne in his youth—something I think we all can relate to.
At the time, he was looking for solutions and came up empty. He found brands too focused on sales mode and their products ineffective.
After a fruitless search, Hong turned to his sister for tips. She shared her own skincare routine using products from their native South Korea.
I'm thrilled to report in this Lumin Skin review that it was a nice familial beginning. Siblings working together…If only it was that easy when we were young.
The idea behind Lumin skincare for men is to bring that improved experience to the skincare industry leaving aside the old challenges.
Hong and Gani tested a number of products to see which gave the best results, then began manufacturing their own lines with the most effective ingredients.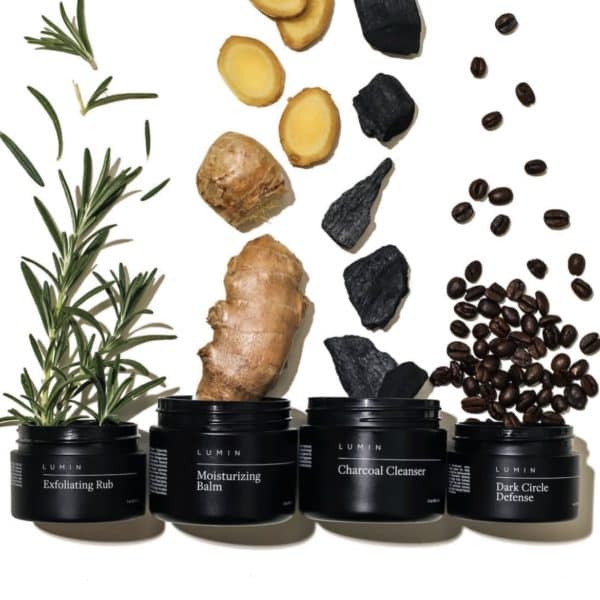 You can buy Lumin products individually, but if you don't know where to start, I found there's a short questionnaire to determine your skincare needs—like the one Hong received from his sister.
Then, you have the option to sign up for a subscription based on those needs. I appreciate that there's no wandering around the skincare aisle looking lost, those products get delivered to your door.
I'm a fan of this approach, so I get why Lumin grew very quickly, building a customer base in the hundreds of thousands worldwide in a little over a year.
Hong and Gani noted the rapidly changing company in an Inc.com interview, but they've been careful to not outrun their ability to deliver quality products and customer service.
Let's look at the highlights of this Lumin Skin review before I take things up a notch:
Highlights
Wide range of skincare products targeting different problem areas
Many customers praise the effectiveness of the products
Customers can subscribe or purchase individual items
The subscription process offers a personalized experience
Priced reasonably for high-quality skincare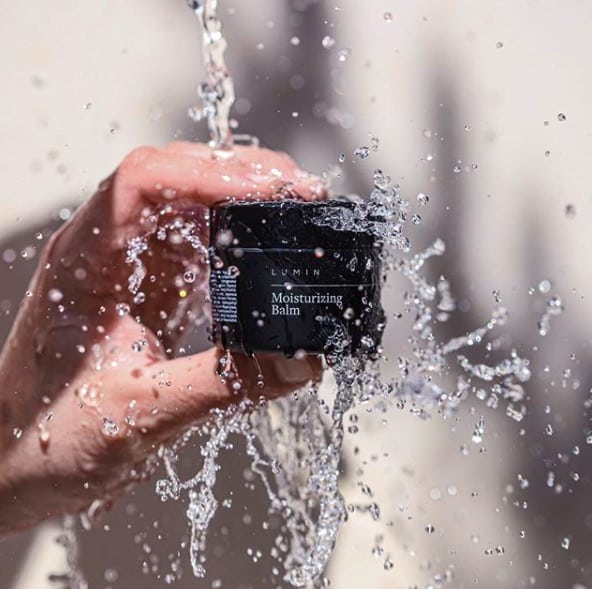 Lumin offers a number of products in their skincare line and a few more in the hair and body category. I can't look over them all in this Lumin Skin review, but I'll be sure to cover the following:
Modern Bathroom Set
Advanced Repair Scalp Treatment
Charcoal Pore Strip
Age Management Set
Eye Puff Deflator
Now that you know what's to come, there's only one thing left to do. Let's get to it.
Remember the whole lingering in the skincare aisle thing I mentioned? Yeah, it takes longer when you need more than one thing.
The Lumin Modern Bathroom Set covers the essentials in 5 products and ships them right to you. You'll get:
Keratin Recovery Shampoo ($11 for 9.3 oz)
Keratin Strengthening Conditioner ($11 for 3.4 oz)
Clarifying Body Wash ($11 for 9.3 oz)
Charcoal Cleanser ($13for 1.7 oz)
Moisturizing Balm ($24 for 1.7 oz)
The first three take care of your showering needs while the latter two are all about skincare.
The Keratin Shampoo and Conditioner are a one-two punch that strengthens hair follicles[3].
Meanwhile, the Lumin Body Wash focuses on ensuring that your skin retains moisture and avoids breakouts thanks to a mixture containing tea tree oil and aloe vera.
I've read that anti-inflammatory tea tree oil is beneficial to the skin as it soothes irritation and swelling.
It is an essential oil that is derived from steaming the leaves of a plant native to Australia and is supported by in vitro[4] data that proves it's a useful topical agent.
Aloe vera acts as a moisturizer that repairs the skin from UV damage and aging. It is a cooling byproduct that is derived from a succulent and is often used in the treatment of sunburn.
According to one study[5], aloe vera was examined and proven to help in retaining moisture and maintaining the integrity of the skin.
There's a ton of research done on Lumin's key ingredients, and I value knowing what's in there actually works.
As for the skincare products, they each serve unique functions.
The Charcoal Cleanser removes all the dirt and grime.
The Moisturizing Balm relies on a combination of meadowfoam seed oil and a handful of extracts to hydrate your face.
On Lumin's Instagram page, there's a before/after skincare picture of John Legend and his baby son, so I surmise the idea is that your face will be baby smooth. I'm up for that.
The Modern Bathroom Set costs $59, representing a savings of $10 versus buying each separately. If you're into the whole Lumin system, I think it's a good way to go.
What customers are saying: "I've been looking for a skin care system that I could stick to and that is simple for a long time. Lumin brings both of those together."
Lumin Advanced Repair Scalp Treatment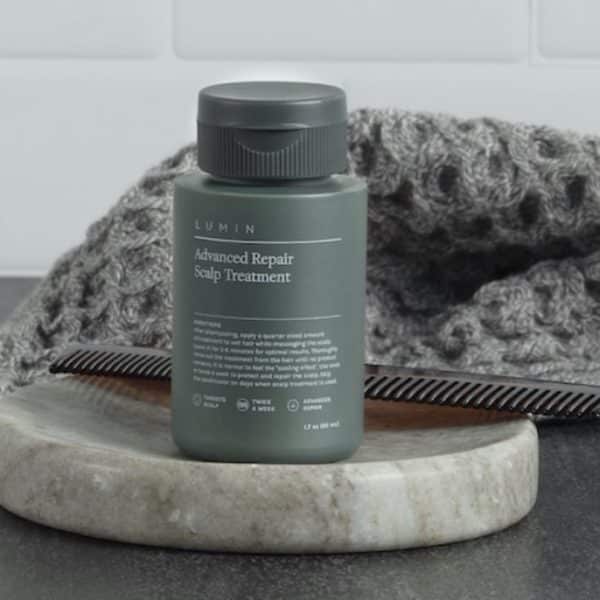 The Advanced Repair Scalp Treatment is the only Hair and Body item absent from the Modern Bathroom Set.
While the others give you the essentials, I read that this is the Lumin equivalent of calling in the cavalry.
Like the shampoo and conditioner, it helps with repairing the hair follicles but it also lends an extra hand to the scalp.
The primary benefits come from tea tree oil, which prevents oil build-up on the scalp and fights fungal infections.
The Advanced Repair Scalp Treatment costs $12 for a 1.7 oz bottle so it's only a slight increase on buying the shampoo or conditioner if you want to bring in all the king's horses.
What customers are saying: "LUMIN is my new favourite skincare brand, they use such sleek and crisp designs and the products are of the highest quality!"
Lumin Charcoal Pore Strip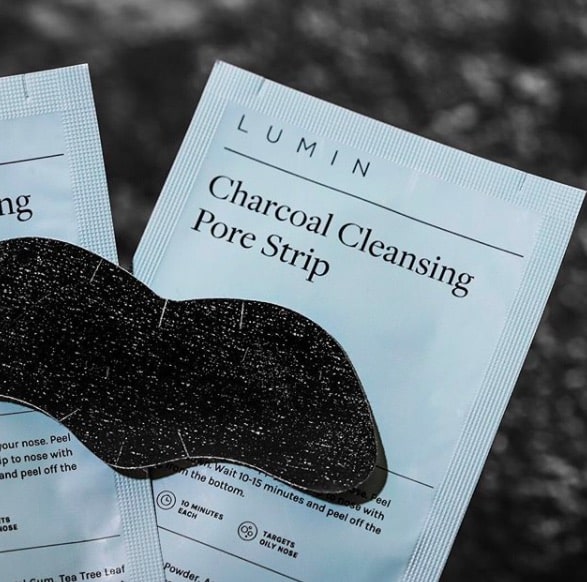 The cavalry seems to be too weak even for the Charcoal Pore Strip. Lumin calls it a skincare torpedo for preventing breakouts.
I think of like waxing but for dirt and less painful. You put the strip over your nose and it digs deep into the pores to extract the dirt and impurities that lie beneath.
At this point in my Lumin Skin review, I still find the idea of a lump of coal doing the cleaning very funny, but it's a well-documented method by now
You can try out the Charcoal Pore Strip for $16 for 1 strip. Warning: you may get seriously grossed out by how much stuff comes out of your pores.
What customers are saying: "I have been using Lumin Skincare for over two months now. I am so impressed with the results I have been seeing. I have had lots of comments from people around me saying how great my skin is looking."
Lumin Age Management Set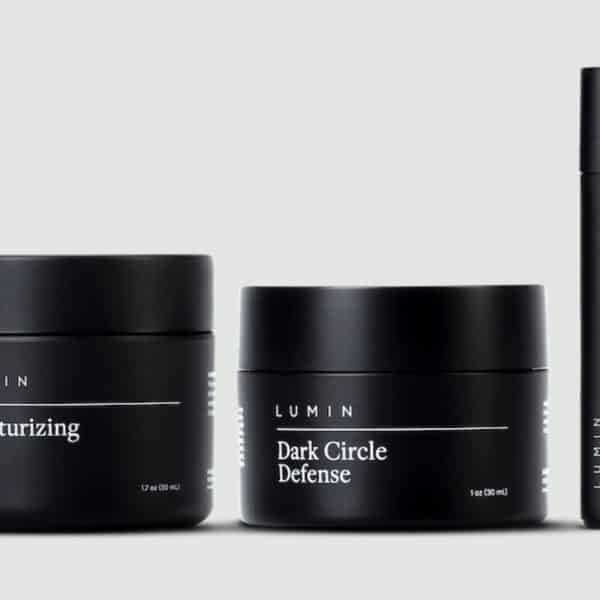 We're all aging—it's inevitable. You can either live with it, or help lessen the appearance of wrinkles, dryness, and dark circles. I like the idea of being proactive.
Lumin's Age Management Set gives you three tools:
Moisturizing Balm (Individually $24 for 1.7 oz)
Dark Circle Defense ($24 for 1 oz)
Anti-Wrinkle Serum ($16)
In this Lumin Skin review, I already touched upon the Moisturizing Balm, and it's really just to fight signs of aging by promoting healthy skin. The other two deal with the more concrete issues.
The Dark Circle Defense explains itself pretty effectively. It contains niacinamide to strengthen skin and reduce inflammation, lemon extract to aid against environmental stress and restore an even skin tone, and caffeine for its antioxidant and inflammation reduction properties.
The Anti-Wrinkle Serum turns to ascorbic acid to fight damage from pollution and sun rays, as well as hyaluronic acid for its hydrating capacities. Let me run you through the science:
Niacinamide is often used as a skin conditioning agent which helps in the reduction of inflammation and redness. According to a recent review[6], niacinamide is readily absorbed by the skin and is common within cosmetic products in low concentrations.
Lemon extract[7] contains strong anti-tyrosinase[8] properties, which work as depigmentation factors in the skin. Lemon extract encourages the production of collagen to maintain skin health and help fade dark spots.
In addition, caffeine's[9] antioxidant properties help to rid inflammation and puffiness by constricting the blood vessels.
Ascorbic acid, also known as a form of vitamin C, is essential for skin repair and the formation of collagen within the human body.
In this study[10], ascorbic acid is identified as an antioxidant which is only found in the body through the intake of specific foods such as fruits, berries, tomatoes and leafy greens.
Altogether, the set costs $52, with a savings of just under $10 compared to buying each separately.
If you're looking to pull out all the stops to keep your skin looking its youngest, the Age Management Set is your go-to.
What customers are saying: "I have been using Lumin's products over 6 months and have been very pleased with the results."
Lumin Eye Puff Deflator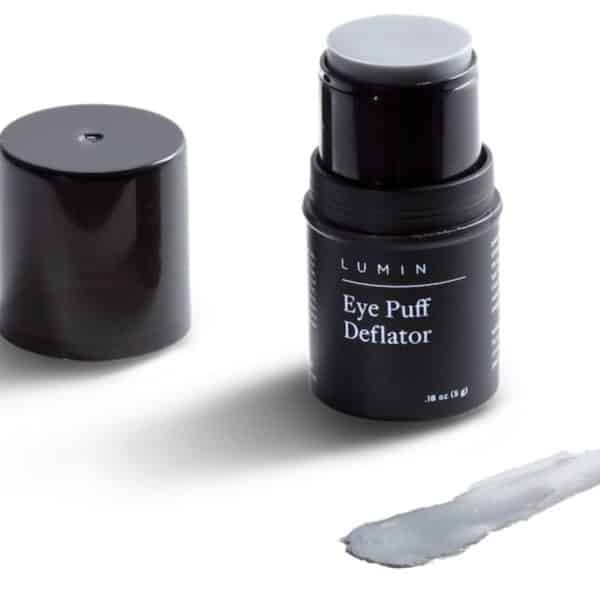 Waging war against a common symptom of tiredness, for me, the Eye Puff Deflator conjures up the fantastic image of letting the air out of puffy eyes, but it actually just relies on science.
Handy niacinamide returns and is joined by the spa favorite, cucumber extract, for hydration and soothing, and green tea extract to fight inflammation.
I read that cucumber extract plays a role in hydrating and soothing the skin through its anti-aging properties.
According to a recent study[11], this extract is rich in vitamins A and C, and it's chock-full of antioxidants too.
To apply, you simply rub the Eye Puff Deflator around your eyes using what is essentially a thicker lipstick container (that's the best way to describe it for us dudes, anyway).
It's a quick and easy solution for $10 for a 0.18 oz bottle.
What customers are saying: "I feel refreshed and my skin just feels better with it! I can't say enough good things about Lumin."
Lumin Membership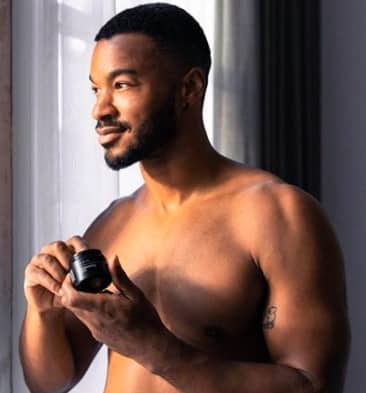 I noticed that when you buy Lumin Skincare, it automatically signs you up for either a monthly or bi-monthly subscription (you can revert this to a one-time purchase before ordering if you prefer) and creates an account for you to manage your subscription.
If you're wondering how much is Lumin monthly, subscriptions come with a 20% discount so I'm happy to report some savings.
Lumin subscription members do also get a few perks though. Some of these include early access to new products and a Lumin Skin promo code as well as occasional free gifts.
Membership Sign Up
You can sign up using the aforementioned method of creating an account with an order, or you can sign up to receive news on new products, deals, events, etc. by going to the Let's stay in touch box at the bottom left of the site.
Lumin Skin Reviews: What Do Customers Think?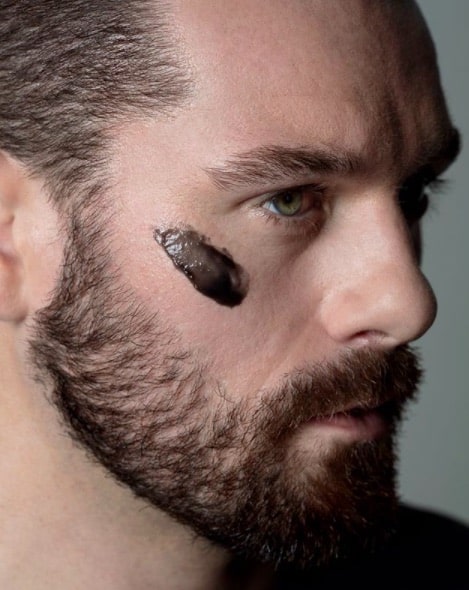 It all comes down to the question, is Lumin skincare good? Fortunately, I found that customers who leave a Lumin Skin review on the brand's site, Amazon, or Reddit tend to praise the products' quality.
Skincare routines are a finicky subject, so it's not uncommon to see people who didn't have success.
With that being said, I certainly found more who attest to Lumin's ability to solve long-standing issues with breakouts or acne, or just make their skin feel better.
Let's get a bit of the not-so-good out of the way before we get to the heaps of praise that this brand has justly earned. Concerns that don't cite ineffectiveness tend to fall into two camps.
The first is cost. Lumin products are marginally above the price of more common skincare products, to me, this seems reasonable given their position as a more upscale brand.
The other issue is quantity – Lumin bottles just don't hold that much. So the answer to the question of how much does Lumin skin care cost? quickly goes from not much to a fair bit.
All that said, there are some very encouraging reviews on Lumin's website from verified buyers. For example, I saw one 5-star review of the Lumin Charcoal Pore Strip that claimed what an "excellent product" it turned out to be for a first-time user:
"Charcoal Strip was easy to use, and the end result was amazing," the review said. "Used a lot of different products over the years and this was the first one that I noticed almost an immediate difference!"
Next up, reviewers of the Lumin Anti-Wrinkle Serum gave the product props for producing noticeable results.
One customer even lauded the Anti-Wrinkle Serum for working well on darker complexions:
"It works great on my skin, perfect product, I was wondering about my dark skin maybe it couldn't help but the results [are unbelievable]. I recommend [it] to the black community."
Let's hop over to Amazon and check out some ratings of their top products:
Classic Maintenance Skin Care Kit for Men: 4.3/5 stars from nearly 2,500 ratings
Correction Trio Set – Skin Care Kit for Men: 4.2/5 stars from over 1,200 ratings
Fundamental Duo Set – Skin Care Kit for Men: 4.4/5 stars from over 500 ratings
Exfoliating Rub for Men (1 oz): 4.3/5 stars from 1,500+ ratings
You'll find many a review that sounds a little bit like this one for the Classic Maintenance Skin Care Kit:
"Been using these for about a year now. Haven't broken out since! My skin is really sensitive so I was happy I finally found something that it doesn't react to."
All in all, Lumin seems to cater to a wide variety of skin types, offering a diverse range of effective products to an even more diverse group of people. I'll let you in on a secret in this Lumin Skin review: I like this about the brand.
Is Lumin Skincare Worth It?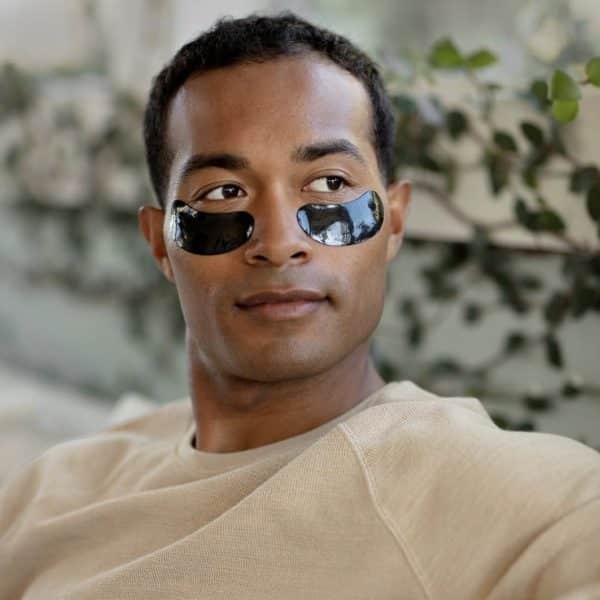 As I mentioned before, skincare is finicky and it can take a while to find the right solution.
Lumin seems like it's worth a try if you're looking to either up your skincare game or solve some frustrating issues.
For those who need a little more though, there are a number of people praising how much it helped them. In the end, I like what I found out about this brand, and while the prices might seem high, it appears that you get what you pay for.
Lumin Promotions & Discounts
While writing this Lumin Skin review, I couldn't find any active deals on the site right. With that said, I did see that Lumin offers the permanent Lumin Heroes Program.
This program gives a Lumin Skin discount code to healthcare workers, firefighters and first responders, law enforcement, active military and veterans, and last but not least, those who work for non-profit organizations.
I was also pleased to find a Lumin free trial where you receive a month for free and then are automatically signed up for the next installment of the subscription unless you cancel.
Where To Buy Lumin Skincare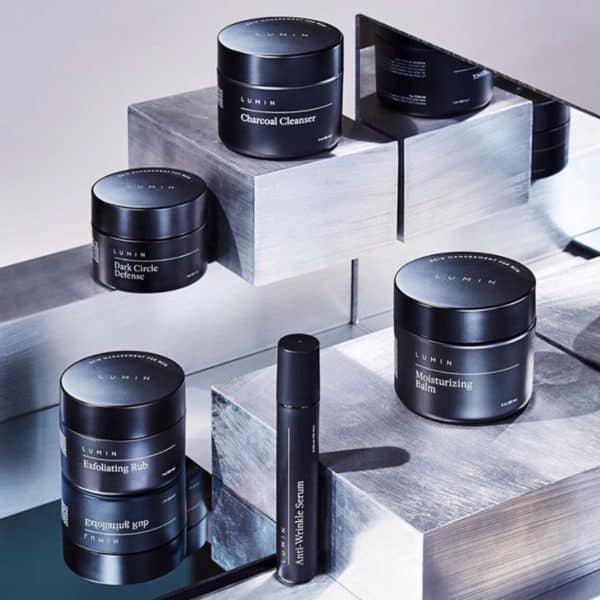 You can buy select Lumin products through Amazon but the entire line is available only on their website, LuminSkin.com.
FAQ
You can buy select Lumin products through Amazon but the entire line is available only on their website, LuminSkin.com.
How many times a day should I use Lumin?
Lumin recommends daily use for best results but I found that it can vary depending on the product.
Each one comes with an instruction card but if it gets lost, you can also consult the instructions online on the ingredients page. Just scroll down beneath the photos of the ingredients.
How do I cancel my Lumin skin subscription?
To cancel a Lumin subscription, go to the support portal (Support – Contact Us under I need help!) and select I want to cancel my subscription and then follow the prompt to cancel. Y
ou do have the option of changing your subscription products or skipping a delivery too.
Important note: Cancellations must be requested prior to order processing or you will be charged for that order.
What is Lumin's Shipping Policy?
Lumin ships worldwide and offers free shipping on orders over $25. Costs for orders under $25 vary by destination.
You are also on the hook for any taxes or duties incurred on international shipments.
You're given the expected shipping time frame upon checkout but the current expectation is 4-9 business days in the US and Southeast Asia, 5-10 business days in Europe, and 8-22 business days elsewhere.
COVID-19 has impacted shipping times and Lumin says to give 4-8 days for orders to be processed before they are shipped. There are also currently restrictions on the countries Lumin can ship to as a result of COVID-19.
What is Lumin's Return Policy?
You cannot return a free trial or bulk order, but for other unused and unopened items, there is a 60-day return window. You will have to pay for the return postage whether or not a refund is issued upon return.
Make sure to take note of your tracking number, postal courier, and order number as these are all needed for the return form found in the support portal and filled out online.
You can also find the Lumin return addresses in the same section of the support portal.