About Vestiaire Collective
Buy. Sell. Share. Vestiaire Collective the most stylish global marketplace for pre-owned luxury and designer fashion. The brand caters to fashionistas who adore the hunt for a good bargain but never sacrifice quality and style.
Vestiaire Collectives has featured in international and leading publications including, Vogue, Glamour, GQ, Vanity Fair, and more. The brand has sold to over 7 million fashion lovers in over 50 countries, and boasts over 600 thousand followers on Instagram.
This Vestiaire Collectives review will take a deep dive into the brand and its products. It will also look at customer ratings, promotions, and more, to help you decide if their products are worth buying.
Overview of Vestiaire Collective
Vestiaire Collective was created Fanny Moizant, Sophie Hersan, Sebastien Fabre, Henrique Fernandes, Christian Jorge, and Alexander Cognard, in Paris of 2009. The brand was motivated the question, "Could there be a way to extend luxury pieces' lifespan bringing them back into circulation?" and voila, Vestiaire Collectives was here.
The brand has transformed into a global phenomenon with international offices located in Paris, London, New York, Berlin, Milan, and Hong Kong. However, they still maintain their strong Parisian roots.
Vestiaire Collective believes in fashion sustainability by keeping clothes out of landfills by increasing the number of times they are worn. The brand strives for a smarter, circular and more responsible fashion system.
The brand also involved in charitable organizations. For example, it created a charity sale to fight COVID-19 with all proceeds, including 100% of commissions, being donated to local charities.
This Vestiaire Collective review will now take a look at the pros and cons of the brand.
Pros
Encourages sustainable fashion practices
Numerous second-hand luxury and designer items
Thousands of new items added daily
Authenticity guaranteed
Worldwide shipping
Cons
Can be difficult to find your specific size for a product
Instances of items not matching seller descriptions
How does Vestiaire Collective work?
This Vestiaire Collective review will show how Vestiaire Collective sell and buying processes works. It is quite simple.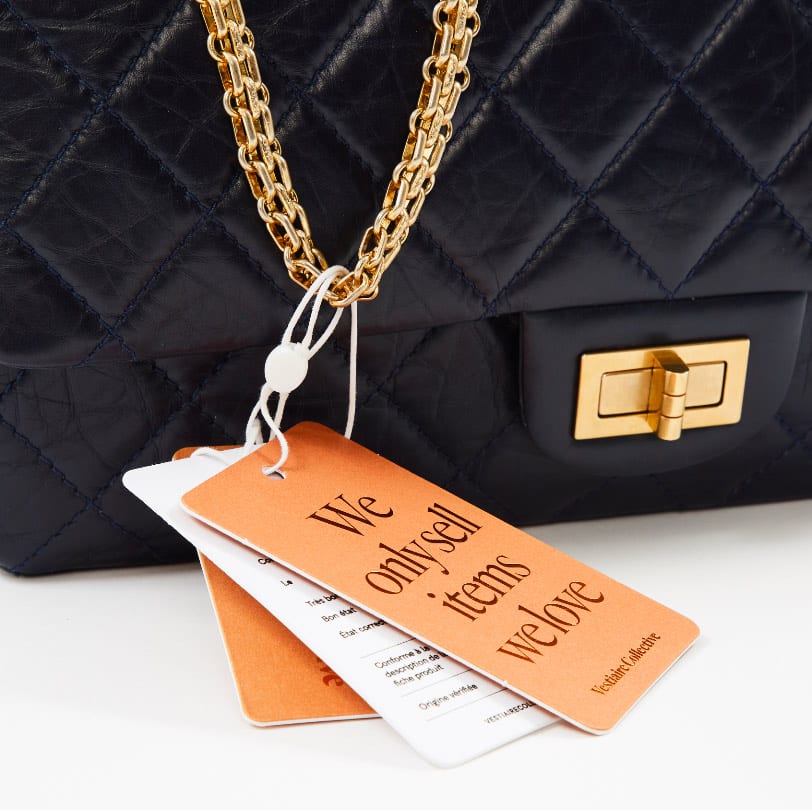 To Buy
Discover the must-have item from one of the global sellers on Vestiaire Collective.
Buy the item while the brand contacts the seller.
Receive the item after it has been through the strict authentication and quality control process.
If you have ever searched "Vestiaire Collectives consignment" or "Vestiaire Collective commission," this Vestiaire Collective review has the answers you're looking for.
To Sell
Download the app, use the easy listing form, describe your item and upload images.
Once the item has been approved and sold. You'll receive a pre-paid label to ship it to the brand's HQ for authentication.
Once the item is shipped to the buyer; the payment is processed.
Vestiaire Collective Bags Review
Vestiaire Collectives deals in many quality pieces that encompass luxury and style. Many name brands such as Louis Vuitton, Gucci, Fendi, and even Hermes Birkins, decorate the site's bags category at discounted prices.
If you have ever dreamed of owning a luxury accessory in a handbag, tote, or mini bag style, any of these designer retailers, this Vestiaire Collectives review can show you their best sellers to make your decision a simpler one.
It is worth noting that every Vestiaire Collective bag offered with an optional Control and Authentication Check for an additional $15. Plus, you can also get each bag shown in this Vestiaire Review for a welcome bonus discount, graciously offered by the brand for their newcomers.
Vestiaire Collective Fendi Baguette Cloth Handbag Review
Fendi bags are known to world acclaimed, and to be some of the highest quality handbags on the market that will catch the eye of all that you pass by.
The Vestiaire Collectives Fendi Baguette Cloth Handbag is no different. Made of canvas leather and in the color brown, this bag is made to be durable to stand the test of time, while the 10.2"W x 5.9"H x 1.8"D size can fit all of your basic essentials.
The Vestiaire Collectives Fendi Baguette Cloth Handbag is sold by an Expert Vestiaires Collective Seller. This ensures peace of mind and knowing that you are receiving an authentic Fendi for the price of $2992.
Vestiaire Collective Chanel Grey 2.55 Handbag Review
Anyone that knows luxury fashion has heard the name Chanel. Among the world-class names in luxury fashion, Chanel is known for their iconic handbags that last, stand out, and are always high-quality. The vintage Vestiaire Collectives Chanel 2.55 Handbag displays the classic features of the Chanel brand look, with a chain link strap, a reissue flap with clasp closure, and grey suede outer material.
The Vestiaire Collectives Chanel 2.55 Handbag measures 6.5" L x 5" H x 2.5" D, which is more than enough room for your phone, wallet, and other personal items. Plus, the bag comes with a dust cover, Chanel authenticity card, and care card generously offered by one of Vestiaire Collective's Expert Sellers. Make this Vestiaire Collective Chanel 2.55 Handbag your go-to luxury bag for $3774.
Vestiaire Collective Hermes Birkin 25 Leather Bag Review
One of the most desirable bags in the world, Birkins have been featured in many magazines, adorned the shoulders and/or hands of celebrities, and have been featured in popular television shows and films such as Gilmore Girls, Sex and the City, and The Bling Ring. This Vestiaire Collective Hermes Birkin 25 Leather Bag, sold by one of Vestiaire Collective's Expert Sellers, is being displayed and sold in an eye-catching vibrant blue.
This Vestiaire Collectives Hermes Birkin 25 Leather Bag comes with a dust bag for easy and safe storage and measures 9.8" W x 7.1"H, which can carry more than your average essentials. This Vestiaire Collectives review must note that this bag is in excellent condition. If it's within your budget, grab the most wanted handbag in the world for the steep price of $20,172.
Vestiaire Collective Chanel Deville Cloth Tote Review
Chanel once again proves to be a top contender on Vestiaire Collective. The Vestiaire Collective Chanel Deville Cloth Tote in Denim gives you the room to carry anything you need while also serving as an eye-catching staple for any outfit. The bag is made with gold hardware and the classic Chanel chain straps that drop to 10.5". But, the straps are reinforced with durable leather fabric weaved within.
Sold by one of Vestiaire Collective's Expert Sellers, the bag is also in excellent condition and comes with a Chanel authenticity card. Finally, the bag measures 10" W x 10.25" H x 4" D, making for a roomy go-to option. If you've dreamed of owning an authentic Chanel purse, the Vestiaire Collective Denim Chanel Deville Cloth Tote is currently on sale for $3355 (down from $3511).
Vestiaire Collective Louis Vuitton Papillon Leather Handbag Review
One of the oldest and most respected brands worldwide, Louis Vuitton bags are recognized as the top luxurious brand for handbags because of their unique style and decorative prints. The Vestiaire Collective Louis Vuitton Papillon Leather Handbag is one of the brand's modern designs with the same signature quality and durability. This bag comes in a vibrant red color with gold hardware and is made of 100% EPI Leather.
The vintage Vestiaire Collective Louis Vuitton Papillon Leather Handbag measures 11.8" W x 6.7" H x 5.1" L for a unique look that still manages to hold all of your necessary items. Sold by one of the Expert Sellers on Vestiaire Collective in very good quality, this shoulder bag costs $806 and is eligible on the site for Direct Shipping.
Vestiaire Collective Francesco Biasa Patent Leather Mini Bag Review
Francesco Biasia, an Italian luxury brand, specializes in the best in Italian leather. The Vestiaire Collective's Patent Leather Mini Bag is made from basic leather on the base and strap, patent leather throughout the rest of the bag, and has a magnetic closure on the flap for easy reach to your items within.
With dimensions of 9" W x 4"H x 2"D, this bag is meant for a night out on the town, or if you're a fashionista, quick errands. On sale from one of Vestiaire Collective's Expert Sellers, the beige Vestiaire Collective Francesco Biasia Patent Leather Mini Bag is currently available for $56 and is eligible for Direct Shipping.
Vestiaire Collective Apparel Review
Though Vestiaire Collective has a vast selection of designer bags, a proper Vestiaire Collective's review cannot go without taking a look at their apparel as well. When shopping the latest trends and fast fashion, there is no doubt that it can be expensive and time consuming. But, Vestiaire Collective has a vast collection of designer apparel ranging from t-shirts, pants, sweaters, and even corsets, that have world-known labels for discounted prices and easy purchase options. This Vestiaire Collective review will now dive into the best selling apparel category.
Vestiaire Collective Vivienne Westwood Corset Review
Vivienne Westwood has one of the most highly regarded names within designer fashion. But does her clothing live up to the worldwide hype? The Vestiaire Collective's Vivienne Westwood Corset is vintage, available in size 8 UK (roughly a size 4 US), and comes in a subtle navy blue. What's more, the Corset is advertised by the Vestiaire Collective Expert Seller as "never worn".
Don't let the name 'corset' startle you, since this garment made out of 100% cotton and has no harsh laces to tie. Wear the unique and timeless Vestiaire Collective Vivienne Westwood Corset with a pair of jeans and some heels for an everyday look, or pair with a black pencil skirt and pumps for the office. This coveted item is available for $520, and is eligible for Direct Shipping.
Vestiaire Collective Louis Vuitton x Supreme Red Cotton Knitwear & Sweatshirt Review
Have you ever seen such a name brand collaboration? Supreme and Louis Vuitton joined forces to create the Vestiaire Collective's Louis Vuitton x Supreme Red Cotton Knitwear & Sweatshirt, which absolutely combines luxury and comfort. With the classic Louis Vuitton print and the large 'Supreme' label on the chest, this 100% cotton sweater makes for a statement piece for men and women alike.
On sale by an Expert Seller, this Vestiaire Collective's item labelled as "never worn with the tags still on" and as a size M (International). The Vestiaire Collective Louis Vuitton x Supreme Red Cotton Knitwear & Sweatshirt is available for a staggering $13,014.
Vestiaire Collective Gosha Rubchinskiy Yellow Cotton T-shirt Review
The Vestiaire Collective's Gosha Rubchinskiy Yellow Cotton T-Shirt is simple, understated, and designed one of the world's best Russian designers. This specific item was purchased in 2018 in Dover Street Market, London,  A men's size XS (International), and is avaiable in a bright neon yellow. Gosha Rubchinskiy designed this particular shirt with the word, 'Ebpona' on the chest. The meaning behind this word not defined.
The Expert Seller of this shirt defines it as "in very good condition" and offers the shirt to sent with Direct Shipping. If you want to add a subtle piece of luxury to any of your everyday outfits, the Vestiaire Collective Gosha Rubchinskiy Yellow Cotton T-Shirt is available for $114.
Vestiaire Collective Reviews: What Do Customers Think?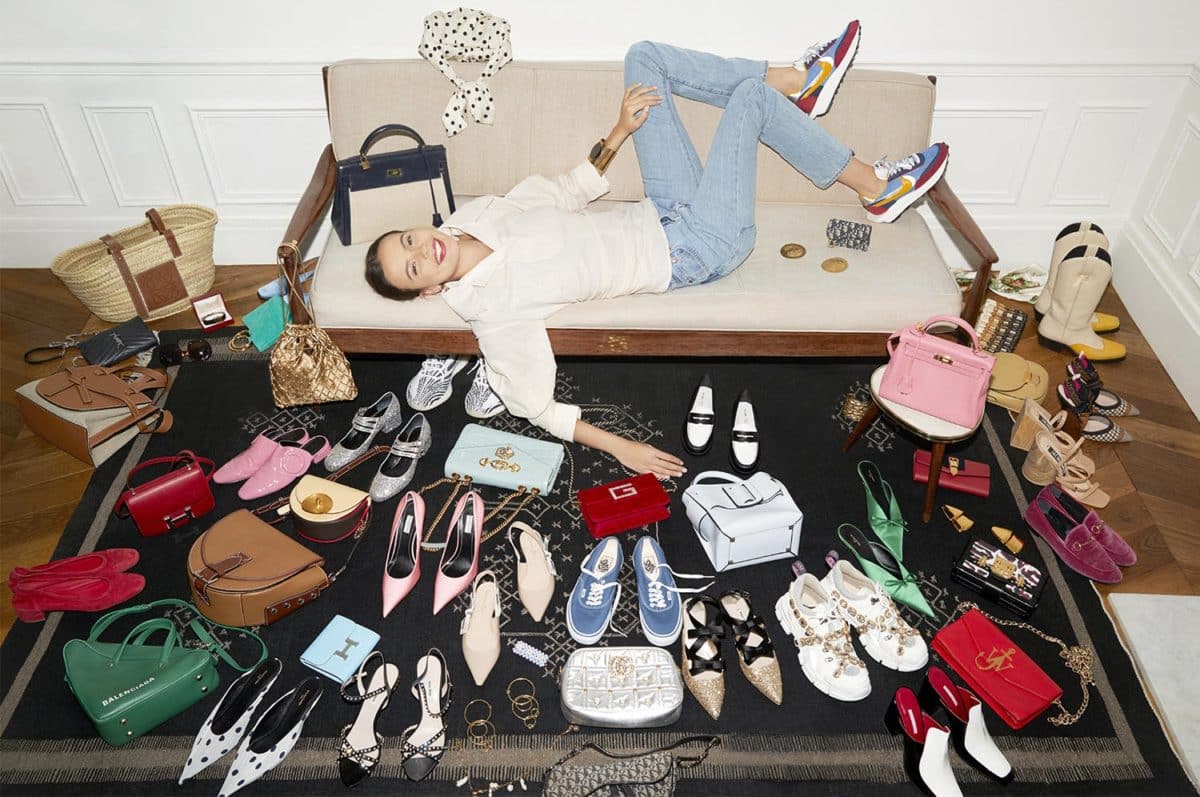 What do customers of Vestiaire Collective's honestly think of the brand? This Vestiaire Collective review intends to discover the truth and shed light on the good and the bad.
Let's begin with the good. Vestiaire Collective's reviews on sites such as Trustpilot give the brand 3.2/5 stars out of over 4000 reviews. The majority of those reviews are positive, with 5-stars. Customers applaud the access to thousands of luxury designer products, the prices, authentication process, straightforward communication with sellers, and hassle-free transactions.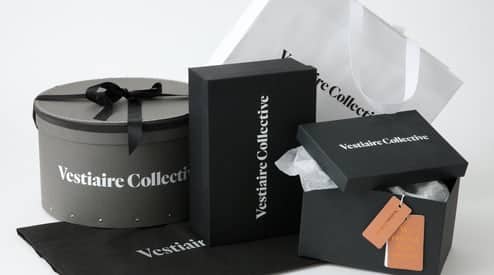 One customer explained their experience as a seller, complimenting the brand on accessibility saying, "I am very pleased to have found Vestiaire!! It is an amazing site to sell and buy things from! I am very impressed many things – how easy it to upload an item, the advice from the VC team, how easy it to post a sold item as a pre-paid label available, and the item tracked!"  Another customer posted from the perspective of a buyer, saying, "I have purchased several items through Vestiaire, and I have had nothing but great experiences each time. I am in Australia and ordered all of my items during the pandemic. Everything has arrived promptly and as described…"
Now onto the bad. While many customers satisfied with Vestiaire Collective's service, a few complaints swirling around the brand. That's to expected with such a large company like Verstiaire.
The two most prominent complaints surrounding the brand are customer service and designer goods not arriving as described. The issues with customer service stem from inconsistent service and communication breakdowns occurring. The second complaint amongst negative reviews focuses on customers receiving items that aren't what the seller described. There have been complaints of damaged, defective, or downright fake items being sold.
Although it is important to note that Verstiaire Collective does work on taking care of issues that arise when you purchase from their website.
Is Vestiaire Collective Worth It?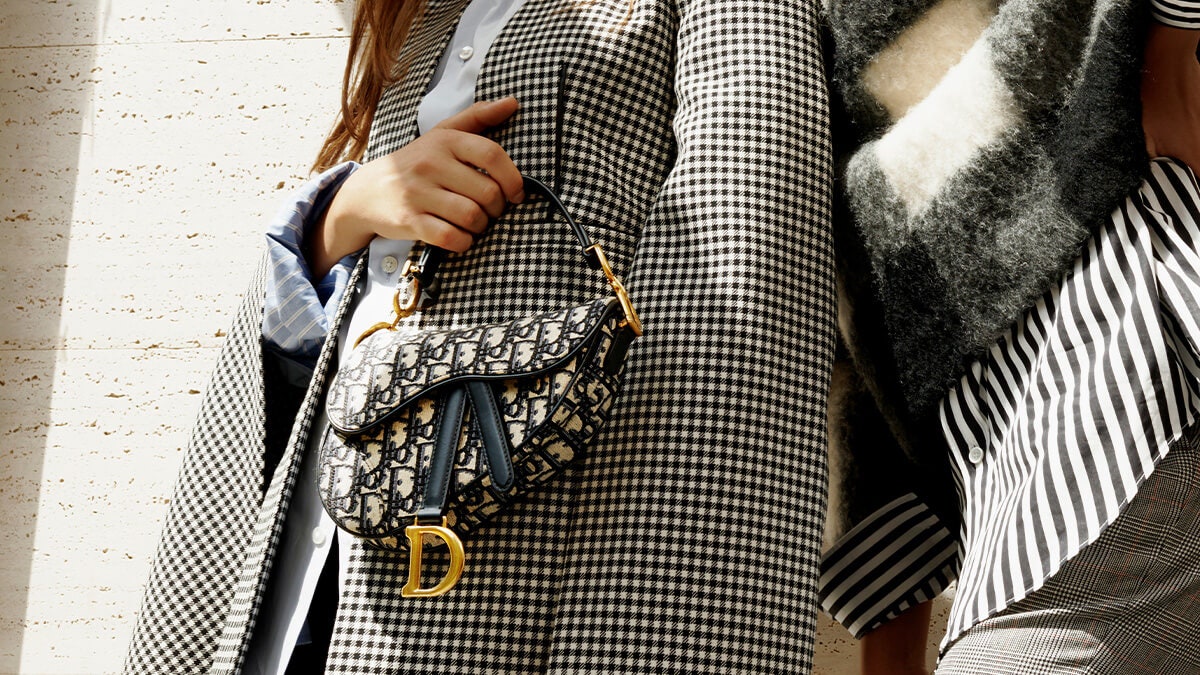 So, what does this Vestiaire Collective's review think? We believe it's worth shopping at Vestiaire Collective's since they gather some of most coveted and hard-to-find items all under one convenient roof.
This brand is for you if you are a lover of luxury designer brands, vintage, and sustainable fashion choices. The vast collection, prices, and user-friendly site for easy transactions between seller and buyers, make Vestiaire Collective a no-brainer.
Of course, the negative reviews regarding poor communication from the customer service team important to note, however, more often than not, shoppers are satisfied with the customer service's helpful nature.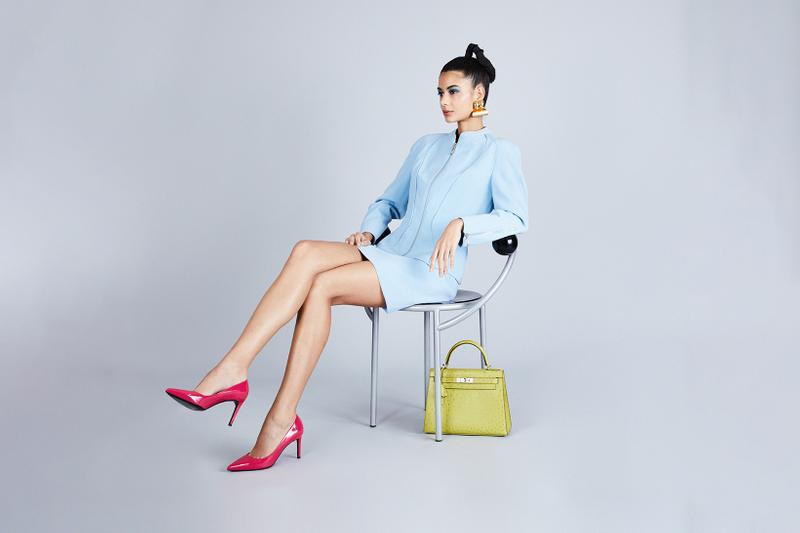 Secondly, buying second-hand is always a gamble. The reason for the authentication process is to eliminate fakes and damaged goods. However, some customers forego this option and end up receiving poor-quality or fake goods. But, if you receive a fake or the item is not as described by the seller, Vestiaire Collective's offers refunds.
Vestiaire Collective Promotions & Discounts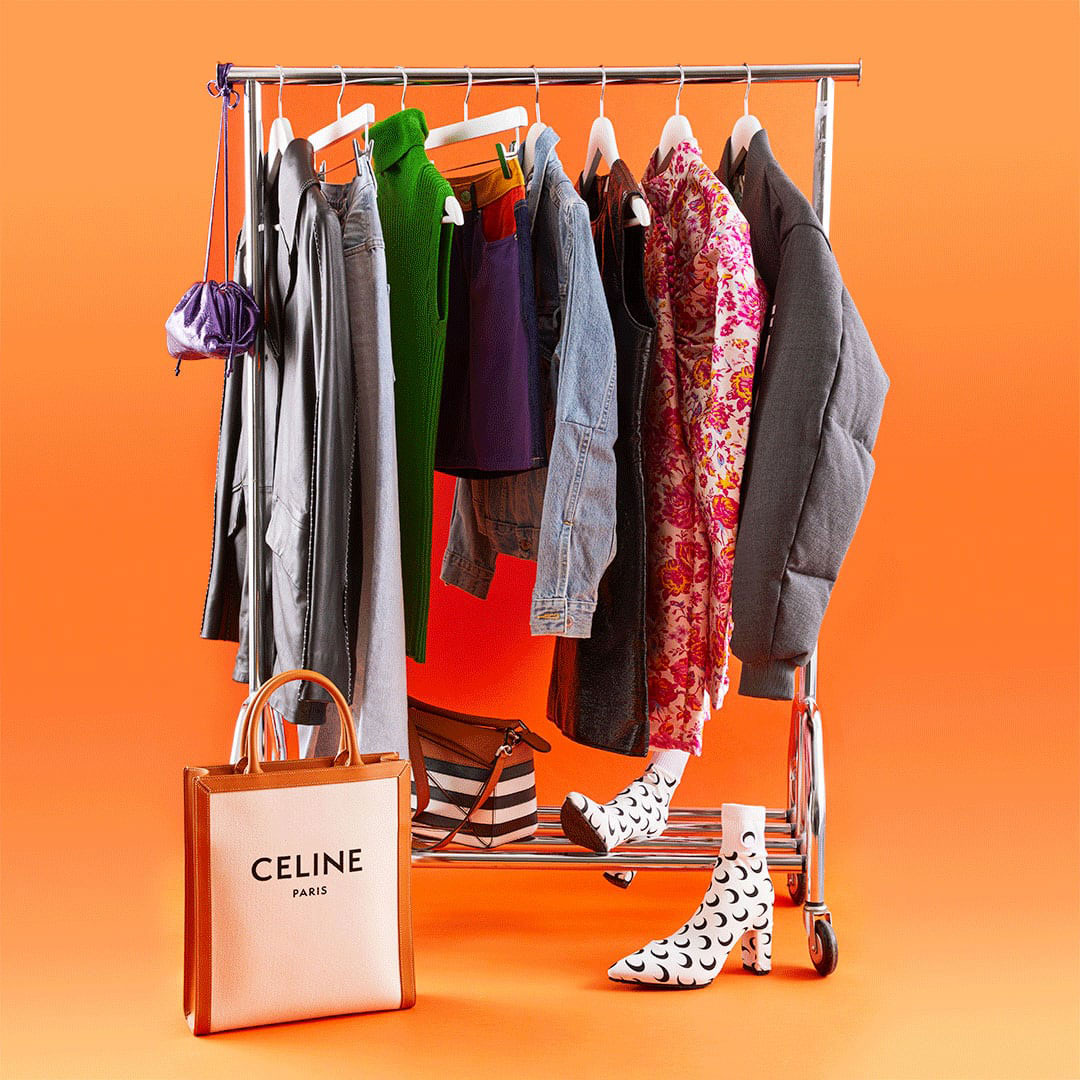 There is a Vestiaire Collective's coupon code and  Vestiaire Collective's promo code available on selected items. Save $25 with discount code WELCOMEUS on the app. Additionally, there is a sale on selected items happening right now.
Where to Buy Vestiaire Collective
Vestiaire Collective is an online retailer of designer luxury fashion. You can change the location, language, and currency, and use  Vestiaire Collective's France or Vestiaire Collective's US sites to optimize shopping experience.
FAQ
Is Vestiaire Collective legit?
Vestiaire Collective's is legit. However, you must always be wary when buying second-hand and do your research before purchasing an item.
Who owns Vestiaire Collective?
The owner of Vestiaire Collective's is Fanny Moizant.
Where is Vestiaire Collective based?
The headquarters are located in Paris, France.
Is Vestiaire Collective authentic?
The brand offers authenticity testing on its items.
Is Vestiaire Collective trustworthy?
Answers to this question vary depending on who you ask. Positive reviews state the brand is trustworthy, never having any problems. In comparison, negative reviews say the opposite. It is a mixed bag. Always err on the side of caution.
How do you relist on Vestiaire?
If the item is eligible, a button marked "Put Back on Sale" will appear. Clicking this button will enable you to relist the item at the same price.
What percentage does Vestiaire Collective take?
Vestiaire Collective takes 25%.