As I am very impressed by this brand, first I would like to talk about them. As some of us know that Mothercare is a part of Shoppersstop (which is my all time shopping store) and it's a leading brand in UK. Shoppers Stop has an exclusive franchise agreement in India with Mothercare, for shop in shops in department store format. Its a largest retailer in Infant and Toddler. They have 31 Mothercare store across 12 cities in India, including Mumbai (5), Pune (2), Hyderabad (4), Bangalore (4), Chennai (2),Delhi & NCR (5) and Kolkata(1) amongst others.
Mothercare stocks a variety of products for mothers and their babies, toddlers and children till eight years of age the focus being on style, function and safety.
Renowned for its uniformly high standards of quality worldwide, Mothercare also offers a wide range of the safest and the most comfortable, yet trendy maternity products. Its products for would-be moms include maternity nightwear, pregnancy and labour essentials, literature and even swimwear.
For new mothers, the products have been divided into four categories – newborns 0-3 months, infants 3-18 months, toddlers 18-36 months and kids 3-8 years. There are pushchairs, car seats and travel equipment, nursery furniture, cots & cribs, you name it.
Here, one can also find bedding, mattresses, highchairs, clothing & shoes, bathing & changing products, child safety products and not to mention, books & toys too. In fact, one can safely assume that there is no baby care and maternity product that you will not find in here.
Ok, now enough of the history. Lets get into the details of the product.
What I think of Mothercare All We Know Baby Lotion
This is the second bottle of Mothercare baby lotion that am using for my one and half year old son and its really good. Previously I was using all Johnson's baby care products for him. My husband went to Mothercare store to get a "Baby on board" sign and thats when where he saw this pack. As the sames person suggested that its much more better than leading brands. So he though we can give it a try since we are very impresed by other products of MOTHERCARE like baby clothes, diaper bag and all other stuff.
My baby was born with a head full of gorgeous black hair, and I knew that I had to find the right baby shampoo to keep her hair lustrous and shining (typical mom worries). Since Mothercare is a renowned brand, it was my first choice. Let me explain the product first.
Mothercare All We Know Baby Shampoo
The product comes in a 300 ml bottle and is priced at Rs. 299. It is easily available online and in Mothercare outlets. I love the product as it has all the qualities I look for in baby grooming products. It is paraben-free and fragrance-free and also leaves the hair very clean and soft. My baby has gorgeous curly hair, which needs extra conditioning, as otherwise it tangles easily. Even in this aspect, I am happy with this product. I wash my baby's hair twice a week and her hair remains clean and glossy. The shampoo lathers nicely and rinses off easily.
This shampoo costs a bit more– 150 ml for Rs. 395. But then, Sebamed is an expensive brand. The shampoo is mild and moisturising with the signature Sebamed baby products fragrance. However, I did not feel much of a difference as compared to the Mothercare Baby Shampoo, in fact I was happier with the Mothercare one.
This shampoo is also paraben and fragrance-free and has a no-tears formula, which is the same as the Mothercare shampoo, albeit more expensive.
I did the logical thing of going back to Mothercare Baby Shampoo and I am loving the glossy ringlets that frame my baby's face!
Which baby shampoo do you use? What's your take on it? Share your views in the comments.
I like the smell of the lotion and once its applied on my on's skin, its stays for long time and it's not at all greasy. I also tried Johnson's baby lotion too but its too mild that it stays only for few hours, so I guess Johnson's baby lotion can be used for new born babies. Thats what I did.
Product claims:
All Mothercare specialist know-how it goes into our All-we-know-Baby lotion. The non-greasy formulation gently protects and moisturises your baby's delicate skin, leaving it feeling soft and smooth. It contains olive oil, nature's ultimate moisturiser and soothing chamomile.
Developed with the MOTHERCARE panel of Midwives.
Hypo-allergenic- unlikely to cause allergic reactions.
Dermatologically tested – kind to the skin.
Suitable from birth.
1. Sparkle And Shine Pyjamas – 2 Pack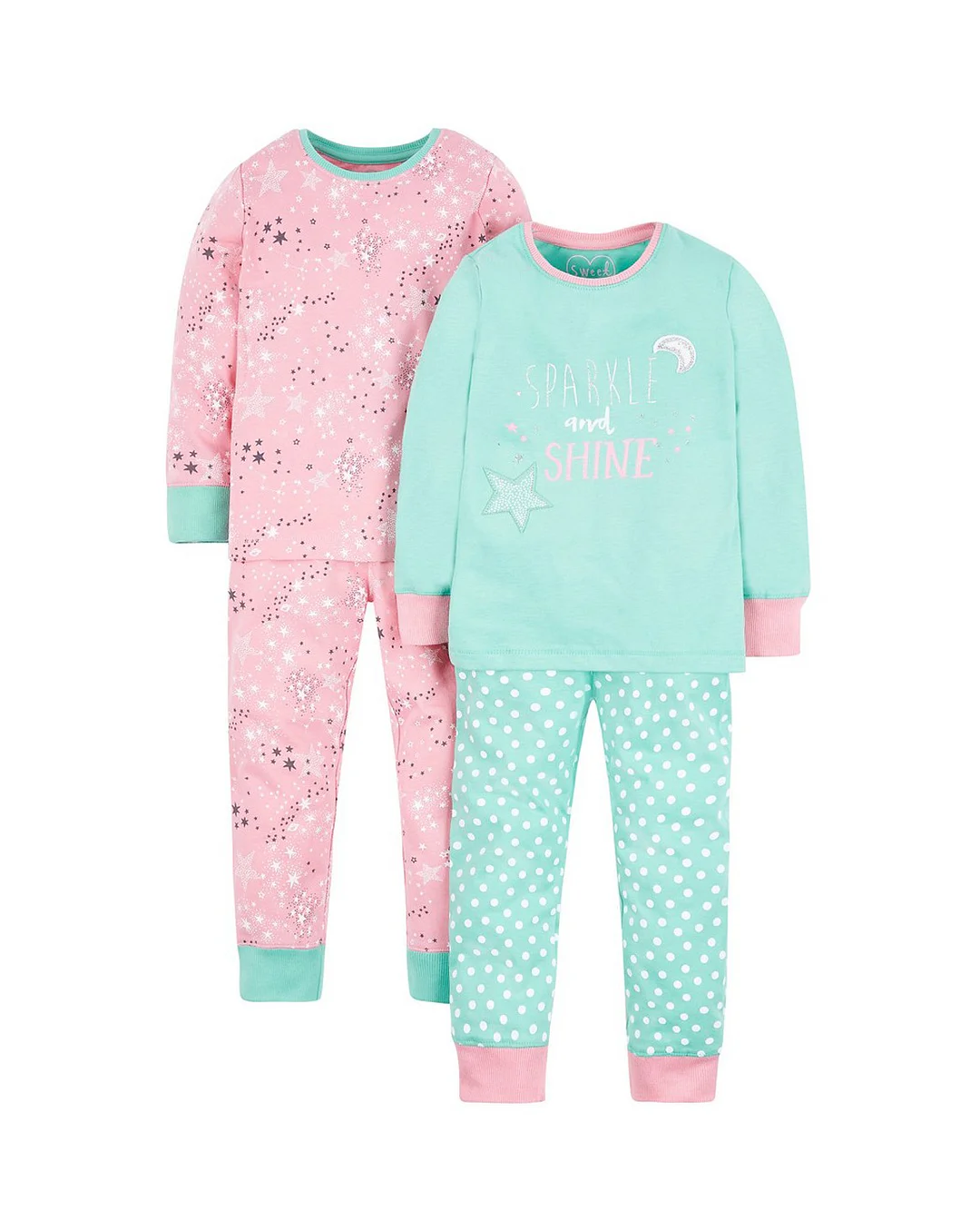 AT A GLANCE
We know how important sleep is for your little one so we've carefully crafted these pj's from the softest jersey cotton we could get our hands on!
FEATURES & BENEFITS
Made from the softest jersey cotton
Handy pack of two
Long sleeves for warmth
Elasticated waist for comfort
Sparkle and shine with appliqué
Star
All appliqué
Is fabric backed to prevent irritation
Pretty pink pair with stars and constellations print
100% cotton
2. Evenflo pivot travel system black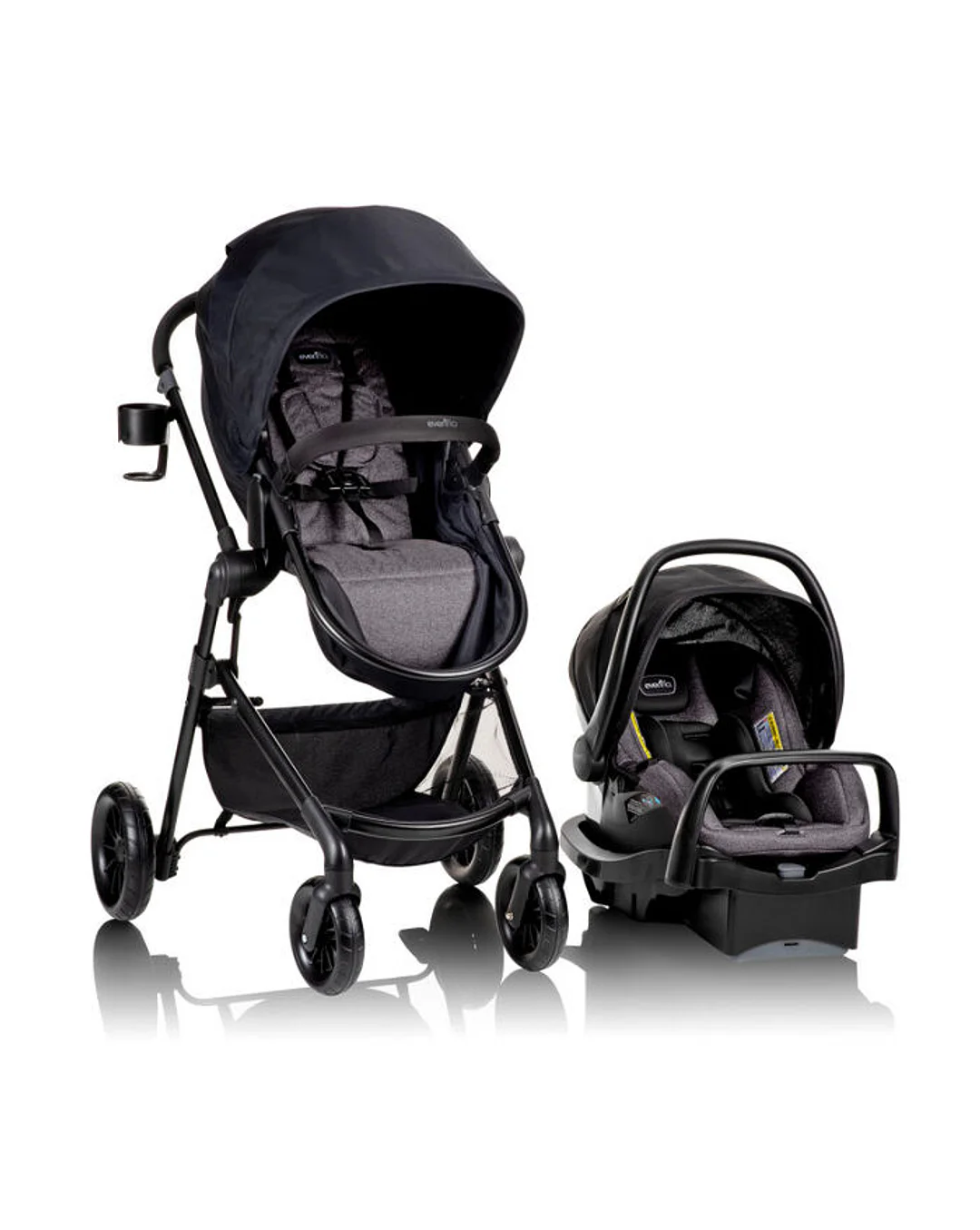 AT A GLANCE
Traveling with an infant can be challenging and frustrating if you don't have the right stroller. hardworking and multitasking parents appreciate durable and flexible systems that help them safely transport children while they travel. the evenflo pivot xpand is the multipurpose infant travel system designed for today's active parents. this durable baby stroller converts from a single to a double stroller, thanks to a unique slide-and-lock system that expands the frame to accommodate a second infant or toddler seat. it's been designed with flexibility in mind, allowing children to sit at multiple ride heights, upright or reclined, and in parent-facing mode. in total, the evenflo pivot xpand modular baby stroller offers 22 unique configurations.
FEATURES AND BENEFITS
For nearly 100 years it has been evenflo's mission to find and provide to your products that help you throughout your journey as a parent. evenflo designs and manufactures a complete line of child seats and design and manufactures strollers.
Suitable for age group:0-4y
Multi-purpose travel system
The evenflo pivot xpand modular travel system is a parent-friendly single-to-double stroller designed with a unique slide-and-lock system that expands the frame to accommodate a second toddler or infant seat
Our lightweight stroller allows babies and infants to sit at various heights
Reclined or upright and in parent-facing mode
Altogether this baby stroller offers 22 unique configurations
Multiple handy features, the pivot xpand is a complete baby travel system
The compact folding stroller conveniently self-stands with the toddler seat attached, while the extra-large storage basket expands to over 2 feet with front and back access
Modular design: this evenflo baby travel stroller allows the infant car seat to sit directly on the frame and lets the seat convert to infant mode
Which improves comfort for infants
Product dimensions : 50.29cm x 55.12cm x 87.12 cm
3. Love Mummy And Daddy Sleepsuits – 3 Pack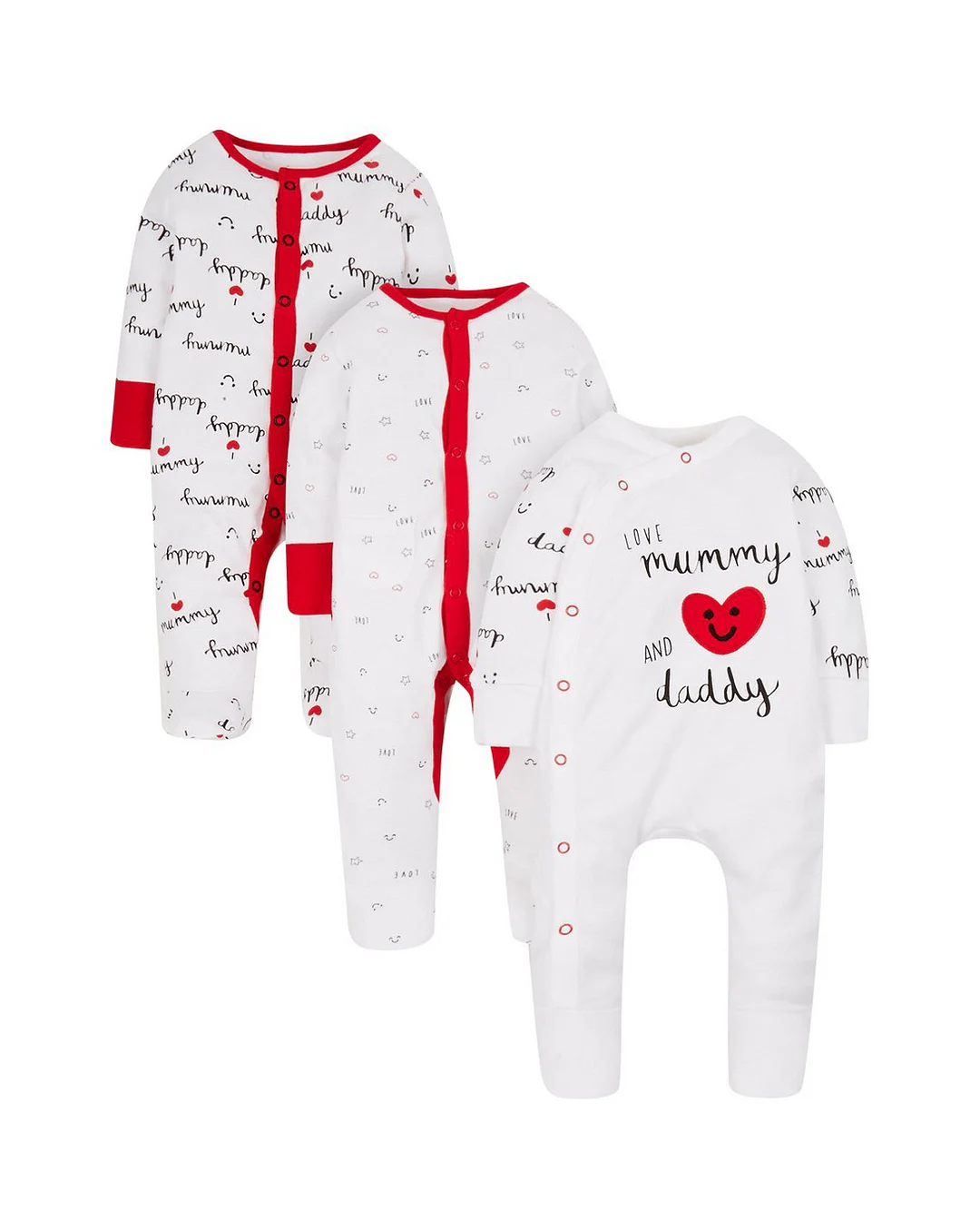 AT A GLANCE
From the moment you welcomed your precious new addition into your family, your love for them has probably grown by the day. as have they, and that's why they need plenty of sleepsuits! the cosy enclosed feet with toe-safe design and integral scratch mitts on smaller sizes will ensure baby stays safe whether they're dreaming or between naps. what's more, they're made from the softest cotton to make those all-important cuddles even more special.
FEATURES & BENEFITS
Handy trio of sleepsuits with a variety of lovely heart-covered prints
Made from soft and stretchy cotton with long, warm sleeves
Integral scratch mitts (up to and including 3-6 months) to tuck sharp nails away
Slip resistant soles (9-12 months and over) to help little ones find their feet
Nickel free poppers for easy dressing with coloured popper to guide your fastening
Appliqué
Detailing is fabric backed to prevent irritation of delicate skin
100% cotton
4. Stripe, Spot And Floral T-Shirts – 3 Pack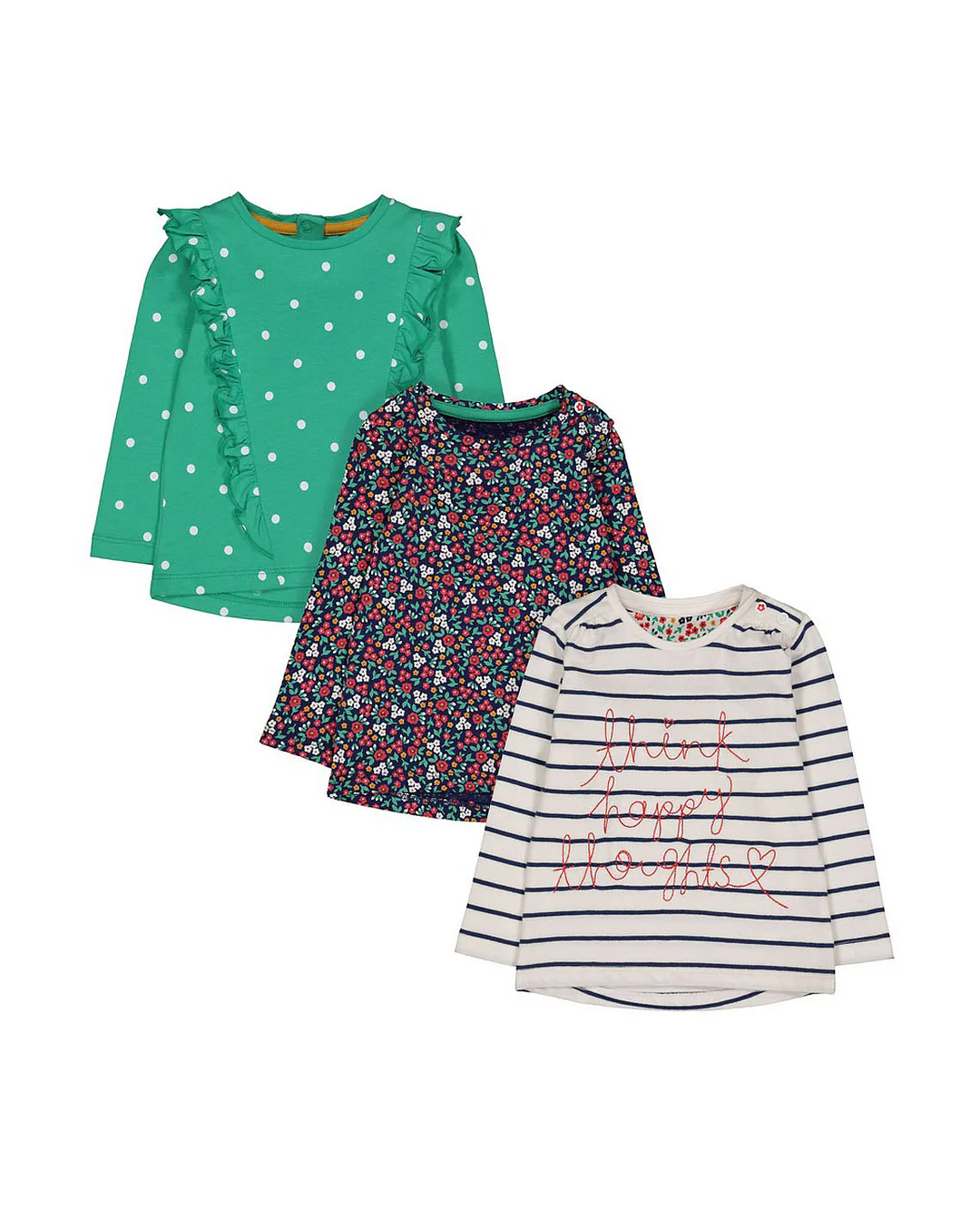 AT A GLANCE
A collection of t-shirts for those days when they just want to get dressed and go! weve used soft cotton to keep them comfy, with shoulder poppers on smaller sizes for easy-peasy outfit changes. to finish, weve combined long cosy sleeves with frills, delicate embroidery and bright colours. team with skirts, leggings or shorts to shake up their wardrobe this season.
FEATURES & BENEFITS
3 long-sleeved t-shirts
Stripes, spots, flowers and embroidered detail
Nickel free poppers for easy dressing (on sizes up to and including 9-12 months)
Soft cotton for comfort
100% cotton
5. Strawberry Bodysuits – 5 Pack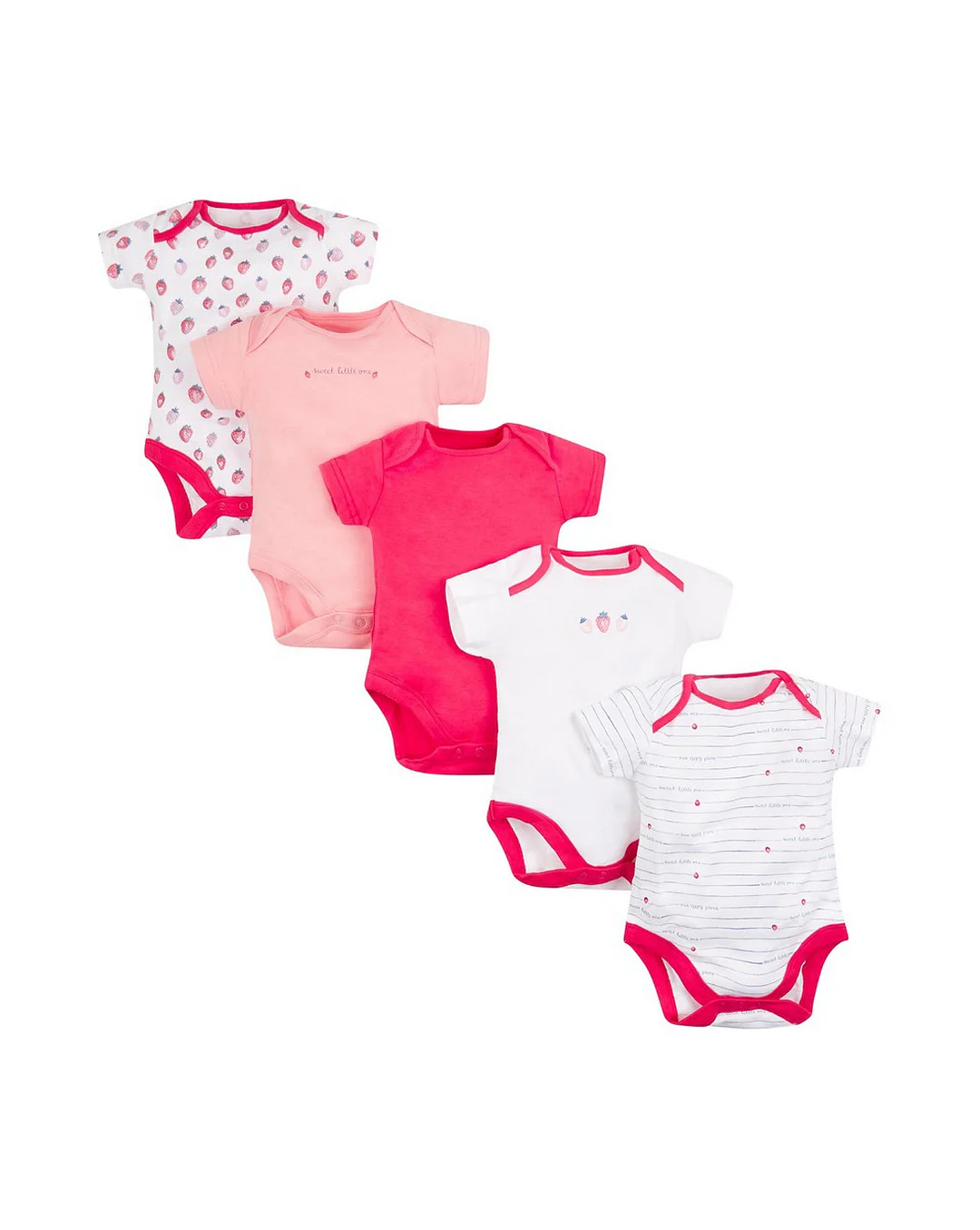 AT A GLANCE
A home-grown selection of strawberry themed bodysuits to sweeten up playtime. we've combined cotton-rich fabrics in crisp white with succulent prints in soft colours. there are well placed poppers for easy-peasy outfit changes, and a stretchy envelope neck that slips seamlessly over little heads and shoulders. team with a jumper or cardigan to transform into an all-seasons staple.
FEATURES & BENEFITS
Pack of 5 short sleeved bodysuits
A selection of strawberry prints
Nickel free poppers on the crotch
Stretchy neck for easy dressing
Cotton-rich fabrics for comfort
100% cotton
6. Rose Bibshort Set With Tights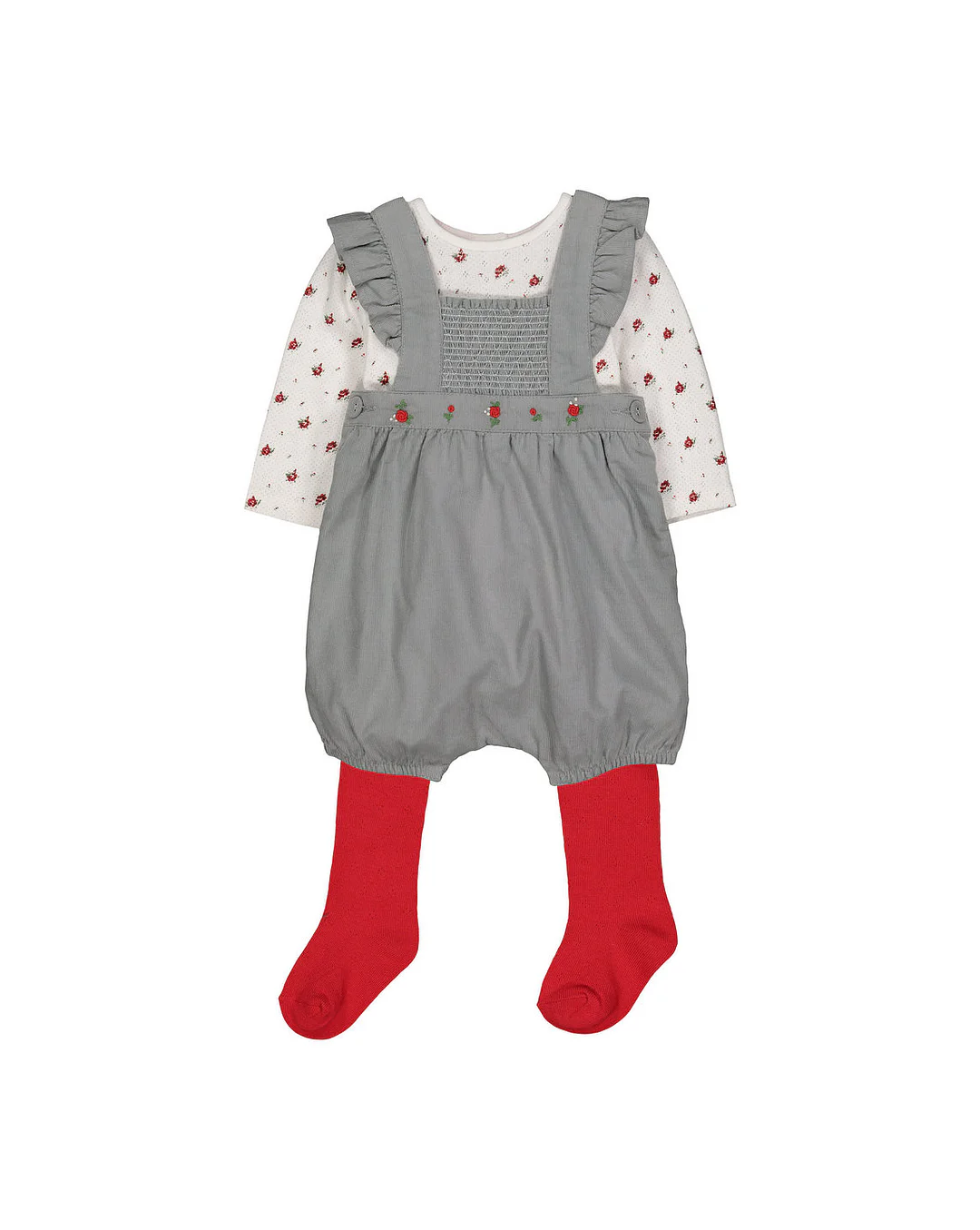 AT A GLANCE
Even the littlest ones need a special outfit or a few to their mini wardrobe! you can't go wrong with this beautiful set, including a soft cotton bodysuit with an all over rose print, popper fastenings for easy dressing and nappy changes. completing this special set is a pair of grey cord dungarees – with playful ruffled sleeves, classic smocking and beautifully embroidered roses, team with the red cable knit tights included and your little one will be the cutest bloom of the bunch!
FEATURES & BENEFITS
Three piece set
Made from the softest cotton
Pretty floral bodysuit
Poppers at the back and underneath for easy nappy change
Grey cord dungarees with smoking, ruffles and embroidery
Elasticated legs for maximum comfort
100% cotton
7. Red Spotty Joggers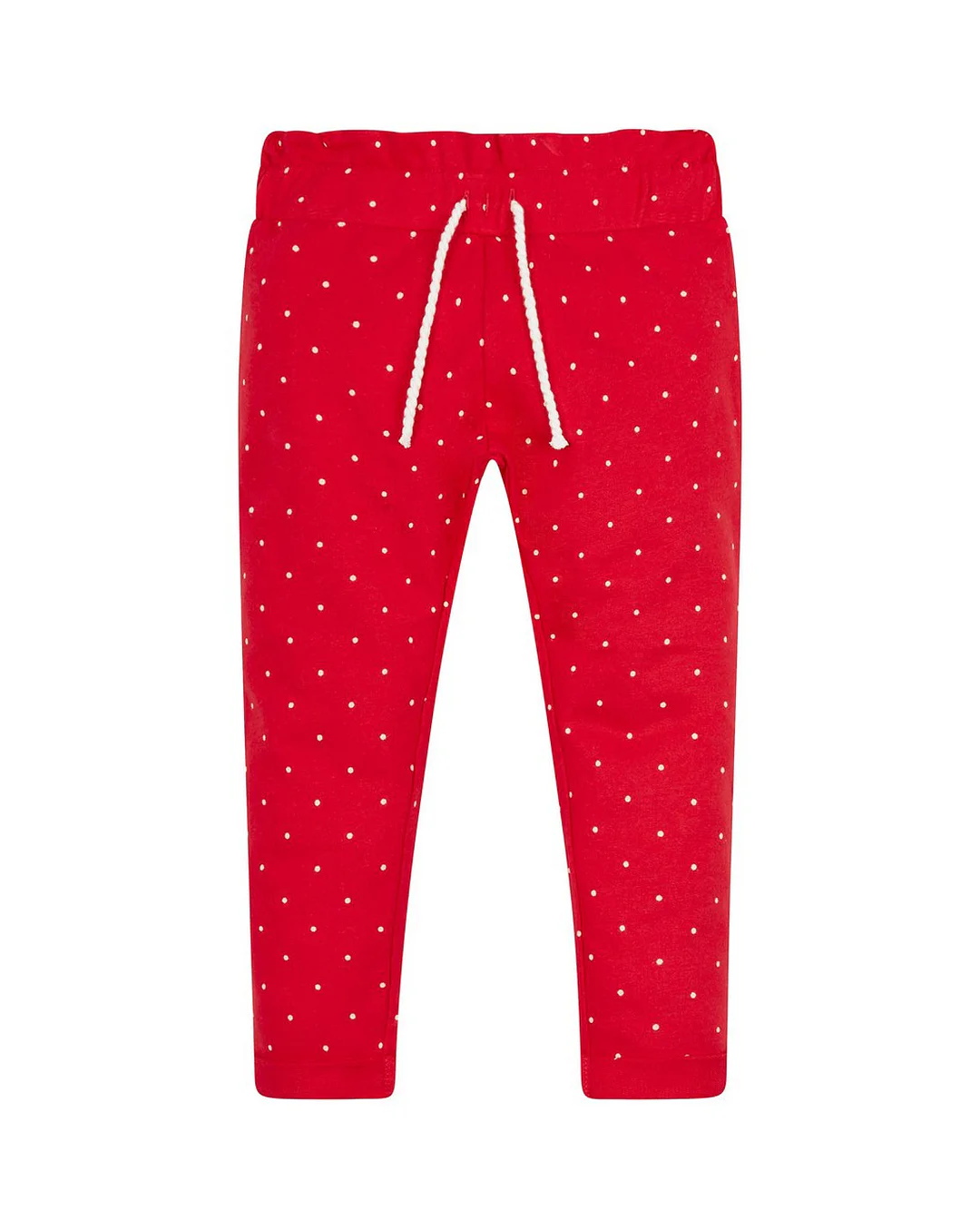 AT A GLANCE
If you can hardly see your little one for all their running around, they're sure to feel great in these stylish joggers. made from soft cotton with an elasticated waistband for comfort and easy dressing, they're a wonderful way of adding colour to your tot's wardrobe this season.
FEATURES & BENEFITS
Stylish red joggers with a pin spot print
Elasticated waistband for all day comfort
Made from soft cotton in a loopback weave
Finished with mock tie cords for added style
100% cotton
8. Rust Moose Sweat Top
AT A GLANCE
Our sweat top is perfect for lazy days at home and playdates with friends. weve added a soft, brushed lining and plenty of stretch for a great fit, with easy-peasy poppers on selected sizes. and, because we cant resist a baby in a cute print (who can?), weve covered our sweat top in moose and made a pair of joggers to match (online now)!
FEATURES & BENEFITS
9. Ruffle Pink Sandals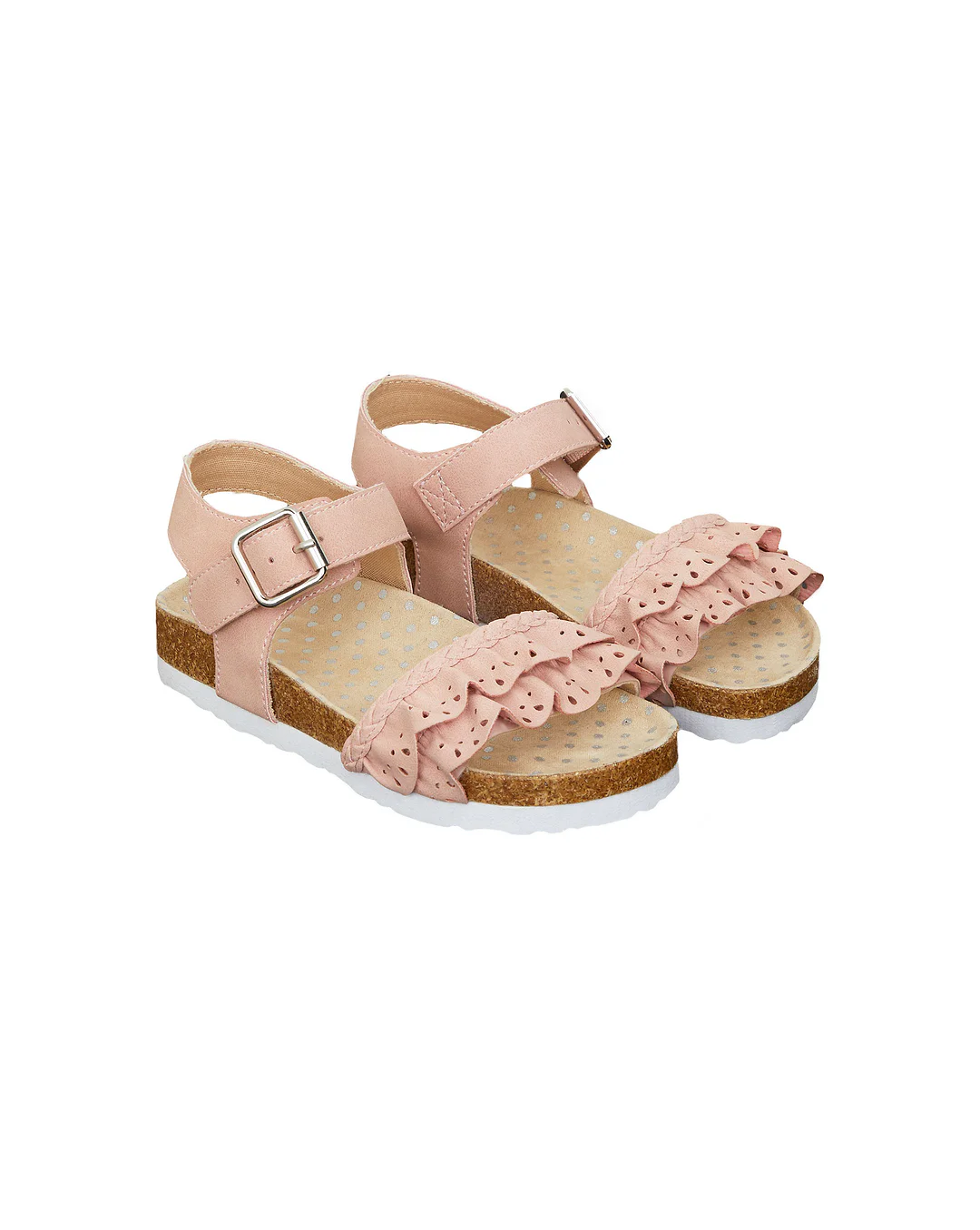 AT A GLANCE
For a stylish yet super comfy choice for summertime, opt for our cute dusty pink sandals. featuring playful ruffles on the front and finished with a practical buckle fastening for easy wear. try teaming them with a floral blouse and denim shorts for a sweet look.
FEATURES & BENEFITS
Sweet pink sandals
Ruffles and braided cord detail on the front
Practical buckle fastening
Slip resistant soles
Cork covered footbed
Made from lightweight, durable materials
10. Red And Green Stripe Elf Beanie Hat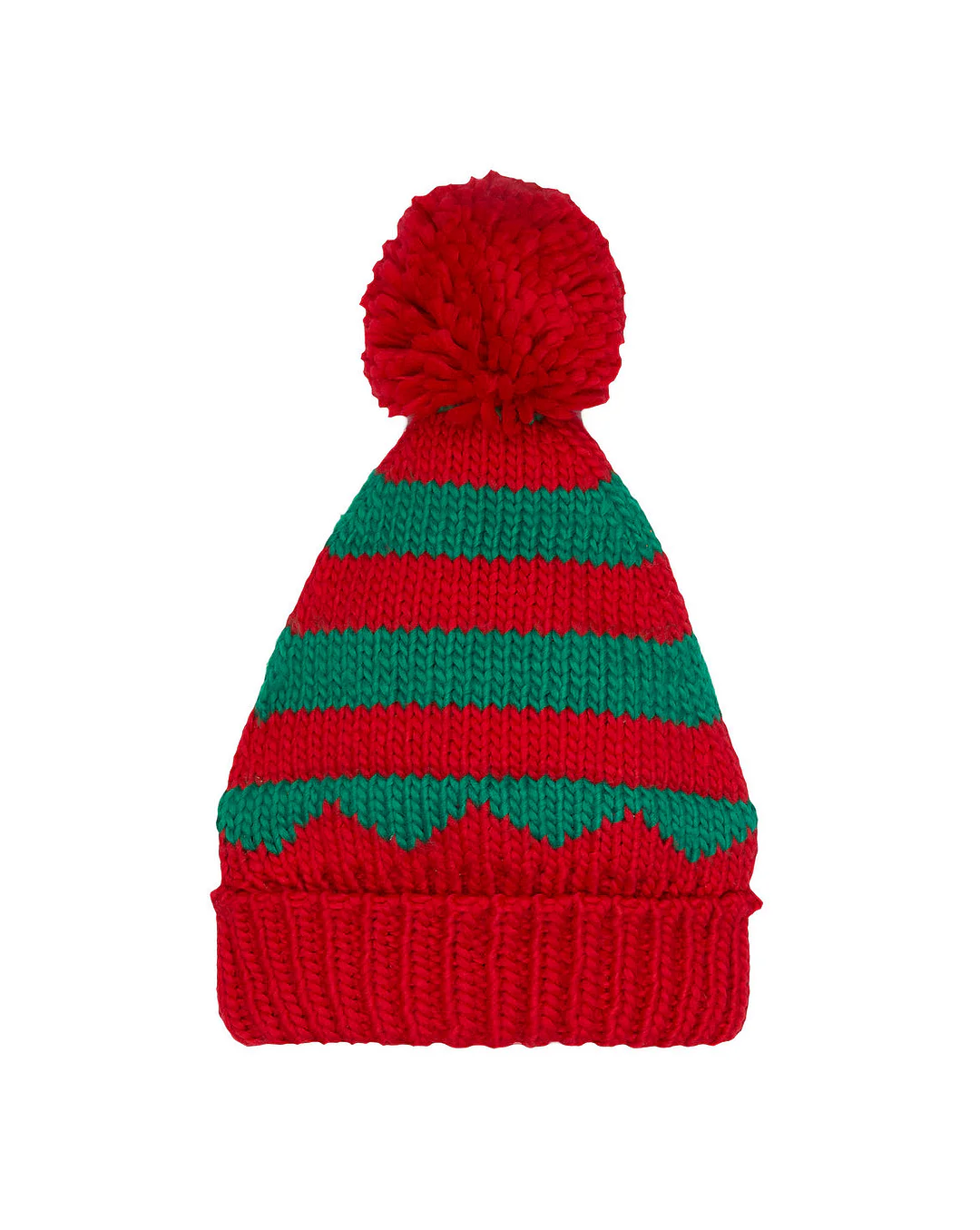 AT A GLANCE
Beanie hats are a must-have addition to any winter wardrobe, and ours is perfect for chilly days in the festive season! weve used soft knitted fabric for all-day comfort, added a ribbed edge for a cosy fit and topped it off with a big old pom pom for a playful touch. our stylish and easy-to-wear beanie hat features a fun stripy design to add the perfect finishing touch to your little elf's christmas outfit.
FEATURES & BENEFITS
Christmas elf beanie hat with pom pom
Green and red striped design
Soft knitted fabric
Matching converter mitts available separately
100% acrylic
Hello everyone,
As the summer is officially here, it is much needed to apply
a good moisturizer or baby lotion to our little one. Baby's skin are very much
tender than our skin, so it needs much more care and protections. After using
mama earth baby lotion I wanted to try the brand mother care because I heard so
much good things about them. So for this summer I bought their baby lotion for
my baby girl and have been using it for a month now and I'm ready to share the
nitty-gritty details with you all. So today I'm reviewing this  Mother care as soft as baby lotion.
Packaging: The lotion comes in a huge squeeze plastic bottle
with flip open cap. Bottle contains all the detailed information at the back.
The body of bottle has semitransparent finish so one can see how much product is
left inside. The cap shuts tightly which makes it spill proof. As it's a
squeeze bottle, you have the control over how much product to take out at once.
For me it is not at all travel friendly for its huge size. I would take some
lotion in a sterilized small bottle or jar when I travel. It is also available in
200 ml bottle and that would be a good option for travel.
Texture and formula: it is basically a soft creamy lotion
with thick consistency. The actual consistency is in between lotion and cream. It
spreads easily on the skin and absorbs into the skin in a wink. It has non- greasy,
non- oily formula, doesn't leave any greasy effect on the skin. It is paraben,
paraffin and mineral oil free as well.
My experience with Mother care as soft as Baby Lotion:
I'm applying this lotion on my baby once a day now which is
after bathing and afterwards when necessary. In summer it is not so needed to
reapply the lotion frequently rather than when your baby's skin feels dry and
dehydrated. The thick lotion applies easily and get absorbs quickly into my baby's
skin, makes it soft and supple right from the first application. It leaves the
skin more nourished and hydrated for long. I used to apply this lotion post
bath so that it can lock the moisture into the skin and make it smooth and
tender for long hours. Plus the huge bottle goes a long way so it would be cost
effective too. My baby's skin very much love it and never complain about
dryness and itchiness.
Pros:
Thick and creamy lotion appropriate for baby's tender skin.
Mild and gentle.
Free from paraben, paraffine and Mineral oil.
Makes skin soft and supple.
Hydrates and nourishes quite well.
Makes the skin feel healthy and moisturized for long.
Need not to reapply frequently specially in summer.
Gets absorbed quickly.
Non greasy formula.
Easily available.
Decent pricing.
Cons:
I would not recommend this huge sized bottle for travel but
you can try their smaller sized one which is quite sturdy and travel friendly.
Pros of Mothercare All We Know Baby Lotion
I like the smell. After applyting the lotion to my son, he smells really good. Its like using fragrance and yeah its not strong smell either.
As the product claims, its non-greasy
Definetely suits kids
And it belongs to one my favourite brands
Cons of Mothercare All We Know Baby Lotion
You cant get there product from any medical stores. You need to locate either a separate MOTHERCARE store like me or locate shoppersstop.
All I can see is a manufactured date or imported date. It doesnt have expiry date. Iam a person who always checks expiry dates on each and every products that I buy, not just beauty products even groceries too. So thats a big concern for me.
Ingredients:
Aqua(water), paraffinum liquidum, petrolatum, glycerin, cetyl alcohol, glyceryl stearate, polysorbate 60, PEG-100 stearate, dimethicone, parfum(fragrance), methylparaben, imidazolidinyl urea, Disodium EDTA, butyl methoxydibenzoylmethane, propylparaben, Acrylates/c10-30 alkyl acrylate crosspolymer, xanthan gum, olea europaea (olive) fruit oil, anthemis nobilis (chamomile) floer water, sodium hydroxide, phenoxyethanol, ethylparaben, butylparaben, isobutylparaben, CI 17200(red 33), CI 19140(yellow 5).