boAt Rockerz 275 Wireless Earphones comes with an amazing commixture of style with performance that will make your listening experience personal & real. The powerful 12mm dynamic drivers & Premium CSR8635 Chipset produces ample amount of sound, & harmonizes every possible note enabling the earphones to deliver an energetic, powerful & inspirational sound while keeping the bass level high.
boAt Rockerz 275 comes with the most advanced Bluetooth technology & Premium CSR 8635 Chipset. Bluetooth 4.1 specifies the reconnection timeout intervals for the devices to the best possible battery life. Advance Audio Distribution profile (A2DP V1.2) will stream your high quality music intact and Audio/Video Remote Control Profile (AVRCP V1.4) is designed to provide a standard interface to control your device.
boAt lifestyle launches boAt Rockerz 275, a wireless neckband style earphone. With the boAt Rockerz 275, boAt Lifestyle brings music to your daily routine in a seamless manner with Immersive High definition sound quality and a user experience like none other.
Aman Gupta, Co-Founder said "State-of-the-art design and technology comes together in the unbelievable sound of the boAt Rockerz 275 wireless earphones. boAt Rockerz 275 is engineered impeccably to give you the best possible user experience. The boAt Rockerz 275 is truly the earphones of the future."
The IPX5 rating combined with the lab-tested sweat and water-resistant design allows you to be care-free about your earphones. boAt Rockerz 275 can be connected with two phones or two Bluetooth devices at the same time. When it's playing music from your laptop and your cell phone starts ringing, the music is automatically paused and the headset channels the cell phone calls seamlessly. One can also get instant call alerts with the in-built vibration alert feature.
Boat – Company Highlights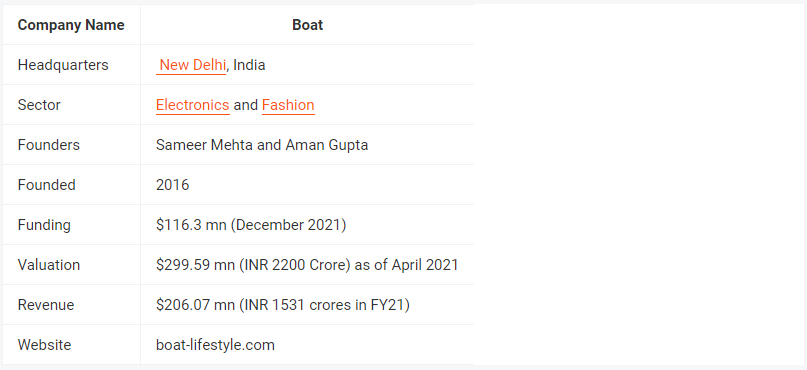 Boat – About
An boAt is Indian company that markets audio-focused electronic gadgets like wireless speakers, earbuds (Airdopes), wired and wireless headphones and earphones, home audio equipment, premium rugged cables, and a selection of other technological accessories.
Boat – Startup Story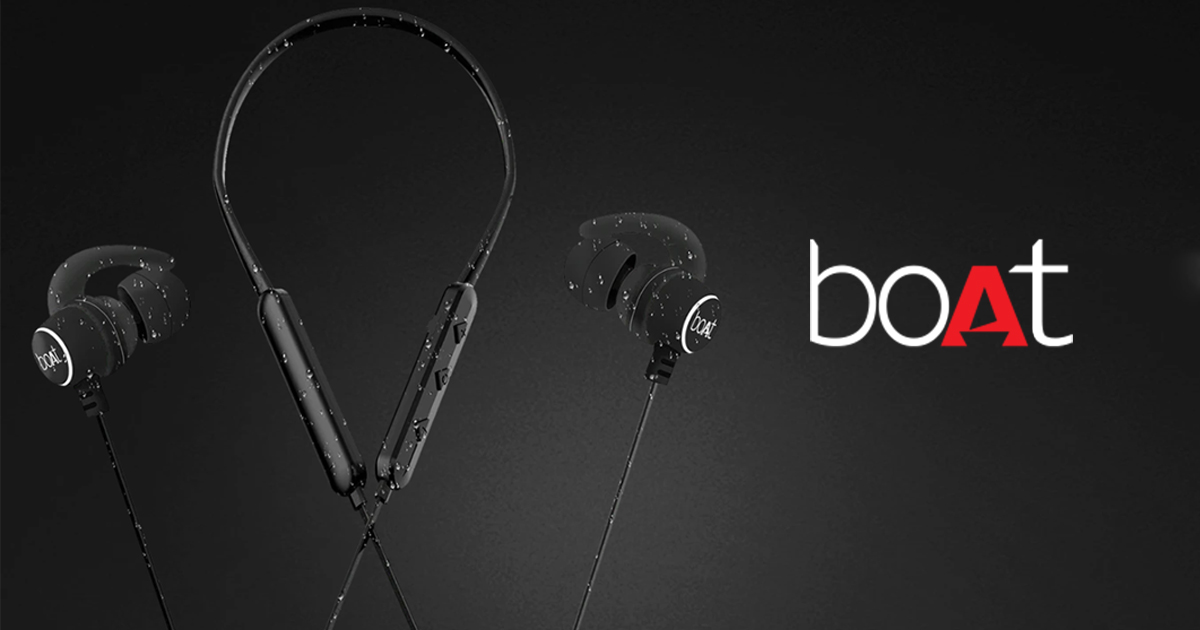 The founders wanted to create a lifestyle brand, which would bring fashionable audio products and accessories for the millennials. Boat is the brainchild of this idea. The company began its journey as a cable manufacturer and seller, which had rapidly expanded its categories to serve over 800,000 customers, as reported in 2020. Boat started as a bootstrapped startup with a capital of around Rs 3000000 lacs that came from the founders.
Boat Ownership
The majority of the Boat stakes are held by Warburg Pincus, which boasts of holding 36.2% of the company's shares. The boAt co-founders Aman Gupta and Sameer Mehta come next in line with 28.1% shares each. Then, comes Fireside Ventures with 3.7% of the shares, followed by Qualcomm Ventures, which has 2.6% stakes. The remaining 1.3% of the Boat stakes are held by Others.
Boat – Name, Tagline, and Logo
The tagline of the company is, 'plug into nirvana'. Nirvana means attaining complete peace and freedom, which the company aims to extend to the audiophiles of the country and other users.
Boat – Business and Revenue Model
The company focused on 3 important market strategies to create a good consumer base –
Consumer's Needs
Consumer"s Desires
Consumer's Behaviour Pattern
The founders implemented their research on the products and made the products affordable, durable, and fashionable. boAt focuses on building a customer-brand relationship where it considers the buyers as a member of the Boat family. They also focused a lot on the brand Boat and presented it as an Indian brand. For the marketing of the brand, boAt decided to appoint cricketers and other celebrities as the brand ambassadors of Boat because the Indians are very fond of cricket and Bollywood films. All of these helped the company create a considerable consumer base and become a billion dollar company in India with smart pricing and attractive looks. Boat now claims of selling four products every passing minute.
Some other strategies that helped boAt climb the ladder of success in the audio segment of the Indian market are:
Keeping the customers first – Boat has decided to term its users "boatheads", thereby making them a part of their clan instead of keeping them anonymous.
A range of improvisations – Boat is known for its innovations and improvisations. The company carved out an indestructible cable for the Apple mobile users after discovering the endless complaints of the Apple charging cables. As soon as it sensed the urgency of sports and fall-proof headphones, boAt immediately moved out to build them, which are now available in a variety of colors.
Posing as a lifestyle brand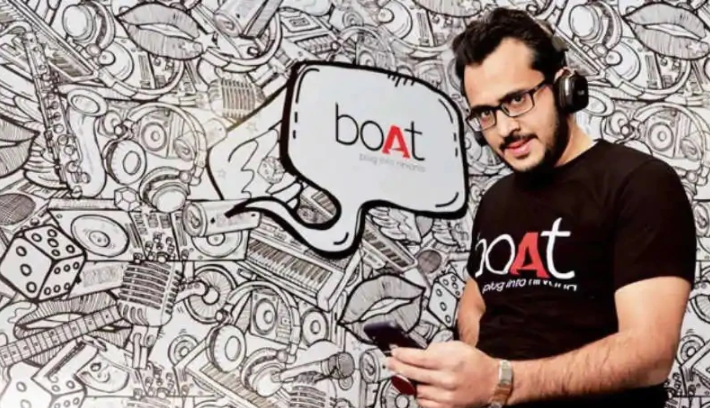 Boat marked them as a lifestyle brand rather than calling them as a consumer electronics brand.
An ever-expanding catalog of products – Boat products are ever-increasing. From cables to chargers to audio products, boAt is simply bringing new products powered by innovative technologies and awesome designs.
Targeting their customers – The youth and millennials are the target customers of the brand and the company is making sure to impress them at any cost. This is the way the company is speedily steering forth.
Digital marketing – The company has distinctively stayed away from the traditional media, thereby choosing the digital way for marketing. Social media platforms like Facebook and others have solely become the pillars of success for Boat.
The revenues of Boat mainly come through the sale of its products and their delivery charges.
Products and brands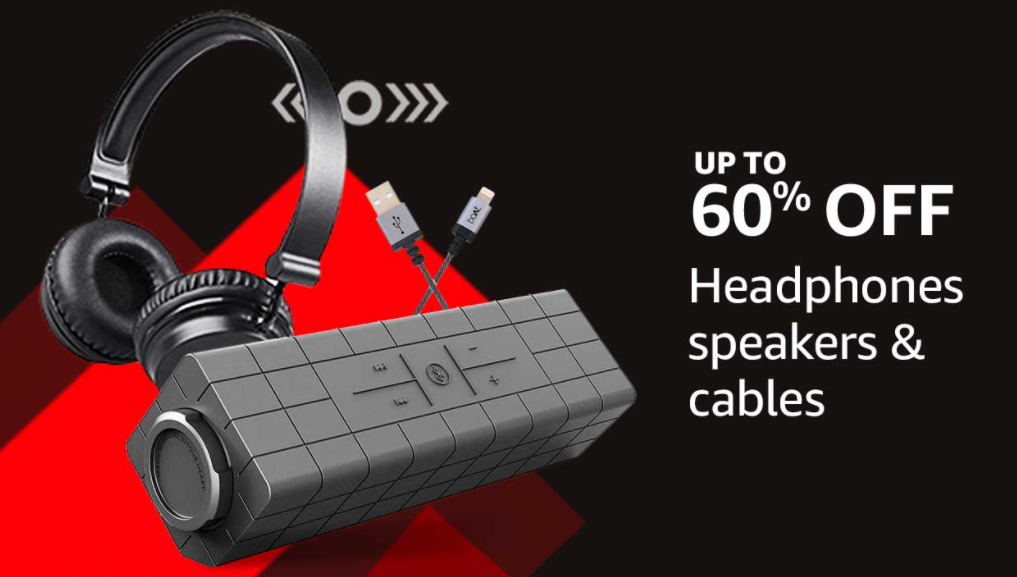 BoAt designs and markets a variety of audio-focused consumer electronics, including wireless earbuds, wired headphones, wireless speakers, home audio equipment, smart watches, and an assortment of mobile phone accessories.
Wireless earbuds
BoAt distributes a line of wireless earbuds under the brand name Airdopes. As of mid-2020, the manufacturers suggested retail price (MSRP) for BoAt's Airdopes line ranges from ₹3,999 (approx. $53) to ₹6,999 (~$92).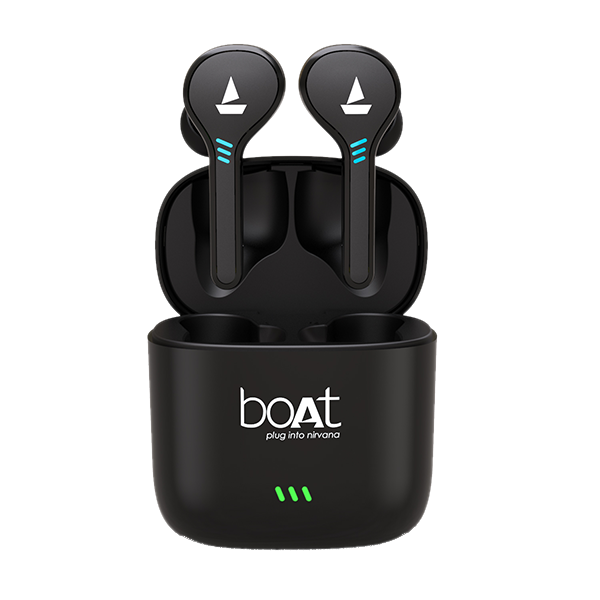 Like competing brands and models of wireless earbuds, BoAt's Airdopes line features Bluetooth connectivity, which enables truly wireless use, as well as carrying cases that include built-in batteries to charge the wireless earbuds when not in use.
Tethered wireless earbuds
BoAt distributes a line of teathered wireless earbuds under its Rockerz and BoAt brands. As of mid-2020, the undiscounted MSRP of BoAt's tethered wireless earbud offerings range from ₹2,990 ($39) to ₹4,990 ($66).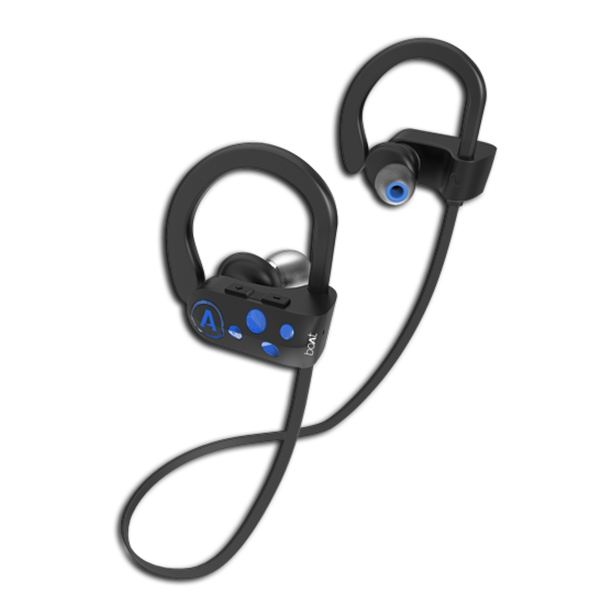 Like truly wireless earbuds, tethered earbuds do not connect directly to an audio source (like the audio-out port on a mobile phone, computer, or stereo). However, tethered wireless earbuds are connected to one another via a wire, or are connected to a band which houses the batteries, controls, and onboard processors which drive the speakers in the earbuds. Depending on the model, the connecting wire or band is worn behind the head or around the neck of the wearer, as if it was a lanyard.
Wireless headphones
BoAt also distributes a line of wireless headphones in both on-ear and over-ear form factors. Its headphones are marketed under the company's BoAt, Rockerz, and Nirvana brands and undiscounted prices range betwen ₹2,990 (~$39) and ₹7,990 (~$105) depending on the model and its features.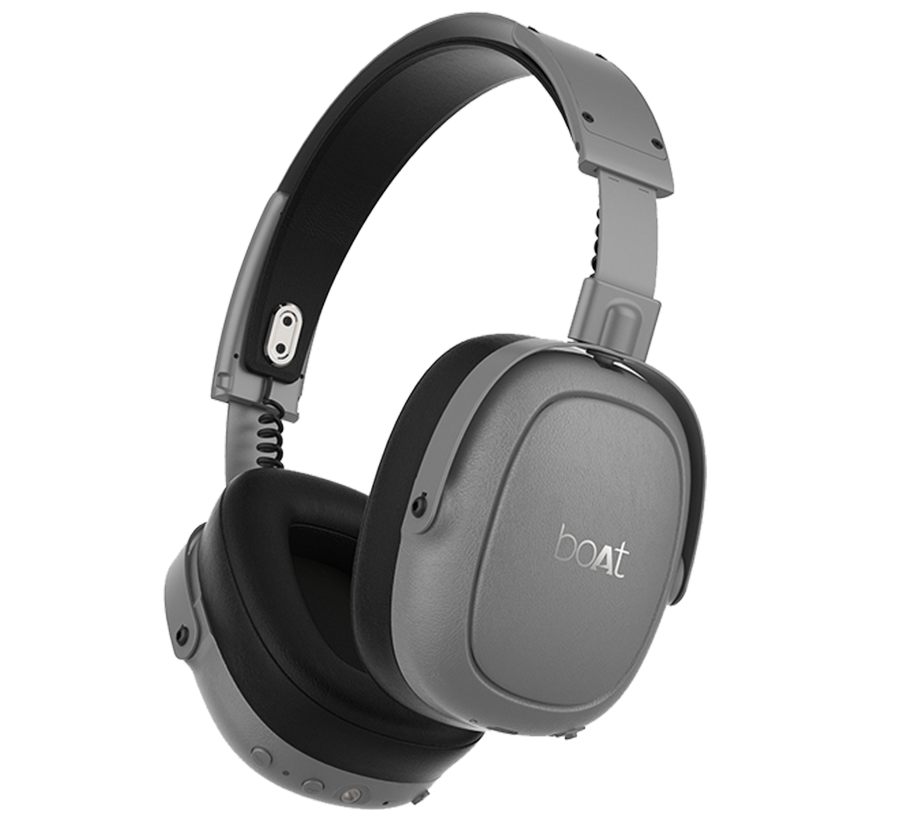 Like other wireless headphones, BoAt's devices do not connect to an audio source via wire or cable. Its devices feature Bluetooth connectivity to play audio from the audio source (such as a mobile phone, computer, or stereo system). In wireless playback mode over Bluetooth, BoAt's headphones draw power from lithium ion batteries which are integrated into the headphones.
Many of BoAt's wireless headphones come with an auxiliary audio cable that can plug into standard headphone jacks (or other audio jacks using adapters, which aren't included). On many models, connecting headphones to an audio source using the auxiliary audio cable does not draw down battery charge.
Wired headphones and earbuds
BoAt distributes a range of wired headphones and earbuds under the company's BassHeads brand. The undiscounted MSRP for BassHeads-branded wired headphones is around ₹2,490 (~$33). The undiscounted MSRP for wired earbuds ranges from ₹799 (~$10.50) to ₹1,490 ($20) in mid-2020.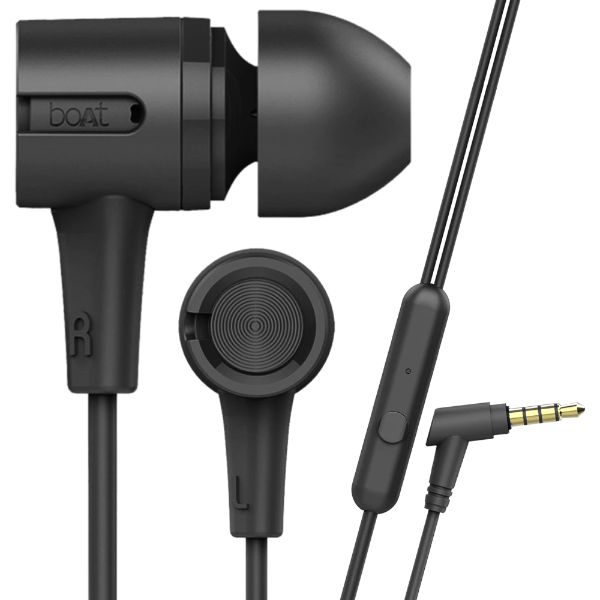 Like with most wired headphones and earbuds, BoAt's devices connect to a standard headphone jack on mobile devices, computers, stereo systems, and other audio-outputting devices. BoAt's devices draw power from the audio source into which they're plugged in and do not require power from a dedicated amplifier. The company's over-ear and on-ear headphones, as well as its in-ear earbuds offer a degree of passive noise cancellation by partially occluding the wearer's ear canals from external sound.
Smart watches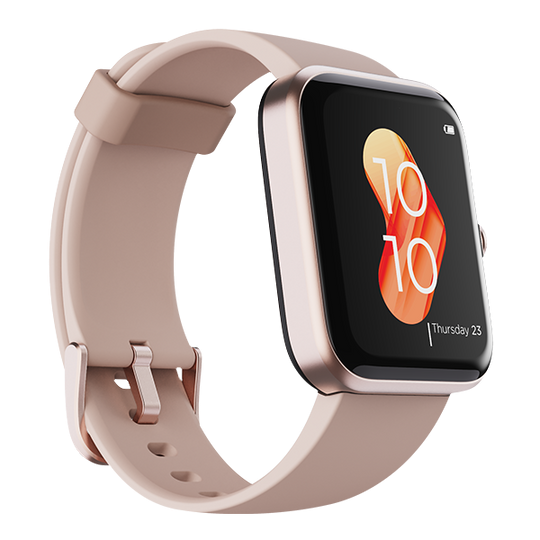 BoAt offers a line of smart watches that offer a variety of fitness modes, health monitoring features, and call, text, and social media notifications.
Portable wireless speakers
BoAt sells a range of portable wireless speakers under its Stone and Rugby brand names. Its speakers wirelessly connect to an audio source using Bluetooth and powered by built-in batteries. As of mid-2020, devices priced between ₹2,490 (~$33) and ₹12,999 MSRP ($171), without discounts, depending on the model and features.
BoAt's wireless speakers come in a range of sizes and form factors designed for different use cases. Its smaller, lower-powered devices priced lower than its larger wireless speaker options. Which feature louder sound output, longer battery life, and varying degrees of ruggedization in their designs.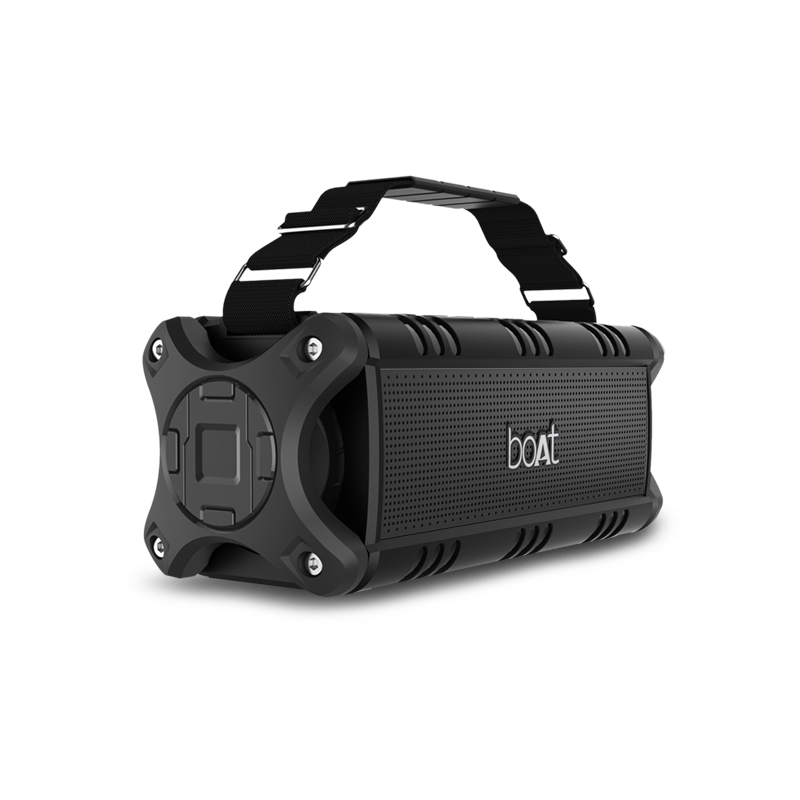 Home audio equipment
BoAt distributes home audio equipment under its Aavante brand. The company's home audio offerings primarily consist of sound bars and subwoofers for use with televisions and other home theater equipment. As of mid-2020, BoAt's home audio offerings are priced between ₹9,900 (~$130) and ₹24,990 (~$329), without discounts.
BoAt's home audio equipment features multiple input modes, including Bluetooth, USB-A, and auxiliary audio cable. Certain models are Bluetooth-only.
Mobile accessories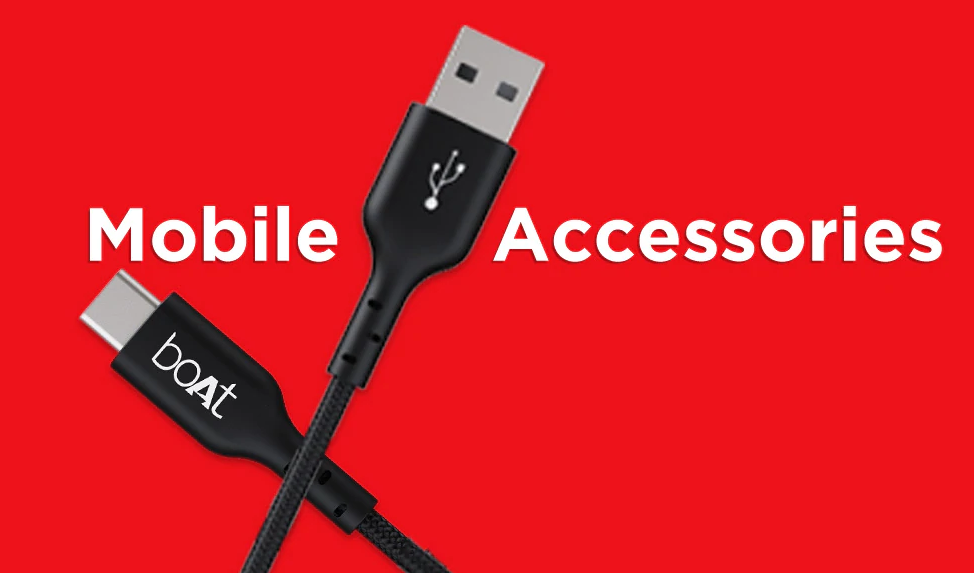 The company distributes BoAt-branded mobile device accessories such as USB cables (including USB-a to Lightning, USB-A to Micro USB, USB-C to Lightning, and USB-A to USB-C connections) and auxiliary audio cables.
It also sells a range of portable external batteries under the brand Energyshroom. These batteries can be used to charge a mobile device when there is no access to a power outlet.
Special editions
BoAt produces limited editions of its various audio hardware products as part of promotions or collaborative tie-ins with other brands.
Marketing and promotion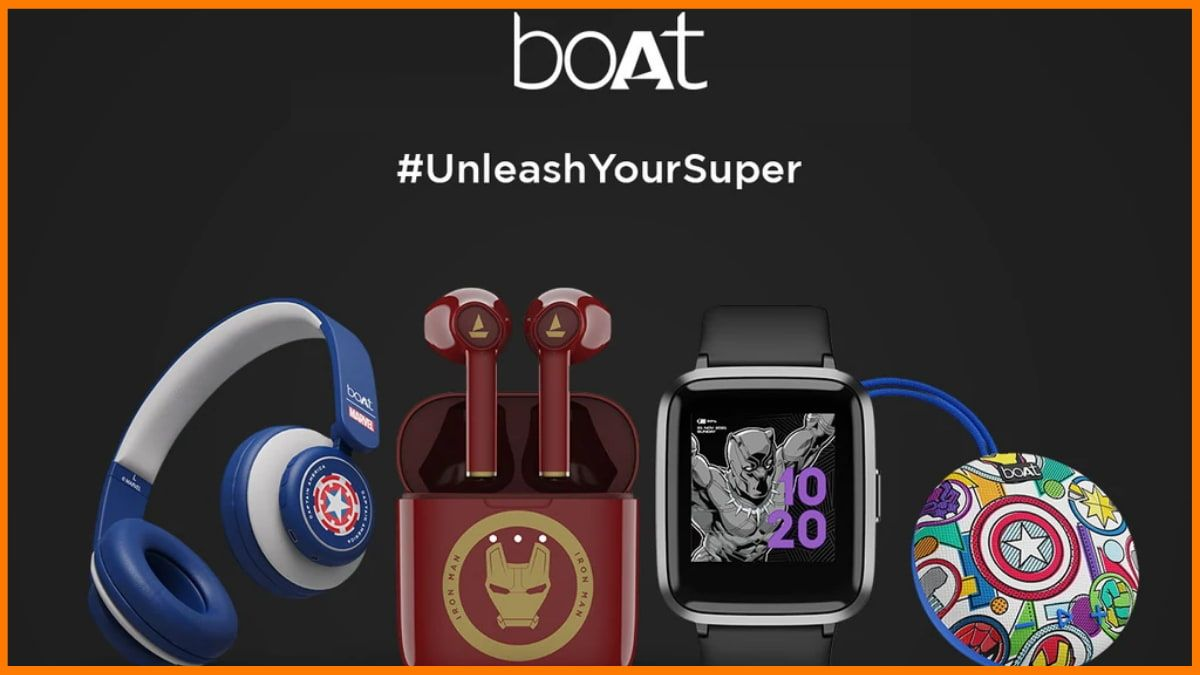 BoAt promotes its products through a combination of influencer marketing and brand tie-ins with sports teams and public events.
BoAt calls its brand influencers "BoAtheads." Its brand influencers include Indian singers like Neha Kakkar and rapper Naved Shaikh (also known as Naezy), as well as athletes like cricketers Hardik Pandya and Shreyas Iyer, among others.
The company has done brand tie-ins with sports franchises like cricket teams Chennai Super Kings and the Mumbai Indians. Additionally, BoAt has co-branded its audio devices with music events like Sunburn Festival and other large-scale events like the Lakmé Fashion Week.
Leadership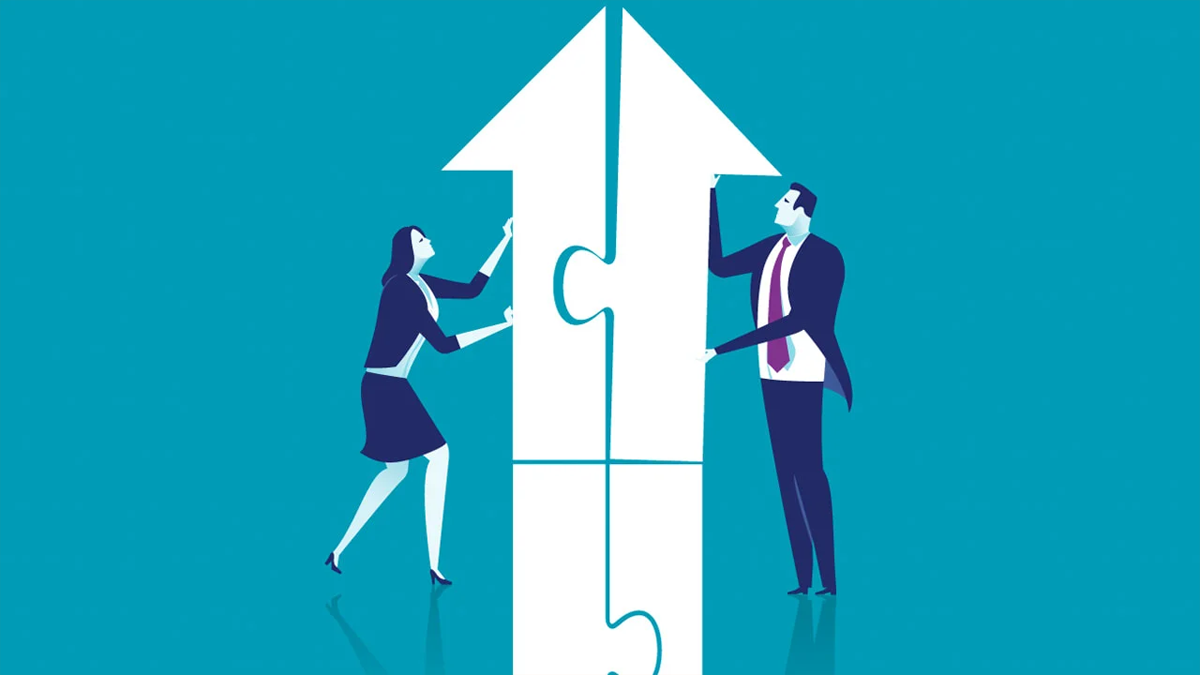 Co-founders
BoAt co-founded by Aman Gupta and Sameer Ashok Mehta.
Aman Gupta is co-founder and chief marketing officer of BoAt. Prior to co-founding BoAt, Gupta was the director of sales at Harman International, where he oversaw a portfolio of consumer electronics brands including JBL, Harman Kardon, and AKG which Harman International distributes in India. Gupta's first entrepreneurial experience was as co-founder and CEO of Advanced Telemedia Pvt Ltd, which helped launch global brands such as Beats Audio, Sennheiser, and Telex, among others, in the Indian market.
Sameer Ashok Mehta is co-founder of BoAt. Mehta had entrepreneurial and executive leadership experience prior to co-founding BoAt. He is an owner of Redwood Interactive, which distributes computer gaming hardware and peripherals under the Redgear brand. Mehta is also director at Kores India, a business owned by his family. Mehta appointed to his directorship at Kores India Limited in February 2010.
Non-executive director(s)
Kanwaljit Singh joined the company's board of directors in April 2018. Singh is managing partner of Fireside Ventures, which led a ₹60,000,000 (approximately $900,000 USD) equity funding round in BoAt. The round not announced until early May 2018.
How to resolve Boat lifestyle complaints online
If you want to complain about a problem that relates to Boat lifestyle, you have reached the right place.
File a Complaint now and let our experts help you in taking legal action and getting resolution :
File a Complaint
Notify Brand
Start Social Campaign
Send Legal Notice
Prepare Consumer Forum Case
Hire Lawyer to file Consumer Forum Case (New)
Get refund, replacement or compensation from Boat lifestyle by using Voxya now.
Your rights as a Consumer
The Consumer Protection Act, 2019 provides below rights to the consumers:
Information about the quantity, quality, purity, potency, price, and standard of goods or services.
Protection from hazardous goods and services.
iii. Protection from unfair or restrictive trade practices.
Access to a variety of goods or services at competitive prices.
How to file a Complaint against Boat lifestyle?
If you not satisfied with Boat lifestyle, file a complaint now:
Go to "File a Complaint" form
Choose Boat lifestyle and write your complaint in detail
Enter your personal information to create an account
Get refund / replacement / damages from Boat lifestyle
But before filing a complaint, you should
Contact the customer support of Boat lifestyle first
Keep record of all the emails, chat with customer support
Arrange proofs like bills, payment receipts, pictures to support your complaint
Connect with Boat lifestyle
Find the contact details of Boat lifestyle to connect to the right authority. We notify the appropriate authority in the company as soon as you file a complaint at Voxya.
How will Voxya help you?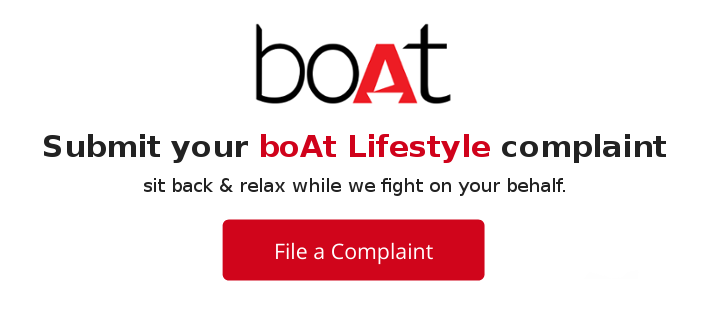 We have helped thousands of consumers find a resolution. Use Voxya to raise your voice and get resolution by utilizing our social, legal & business network.
Social Network
Let your voice heard. Start social campaign against Boat lifestyle to get their attention on your complaint
Business Network
Use Voxya to connect to the right person in Boat lifestyle to resolve your issue quickly. Hundreds of companies already registered at our platform and actively resolving customer issues.
Legal Network
Take legal action by sending legal notice and filing a case in the consumer forum. Our large network of experienced & verified lawyers are available to help.
FAQ
What is the maximum discount at boAt Lifestyle?
You can get a base discount of 70% with an extra 10% off at boAt. Read the page above to unlock exclusive coupon codes and get instant price slash.
Does boAt offer coupon codes?
Yes. You can save more on audio accessories from boAt with multiple coupon codes like BOATHEAD10, BASSWITHBOAT and others. Kindly refer to the page above to learn more about the trending coupon codes.
Can I get a discount on the Rockerz series?
Yes. You can get flat 10% off on Rockerz headphones by applying the coupon code BOAT10 on checkout.