Paul Costelloe has unveiled it's brand new collection of handbags which is for QVC UK. The new collection is named as 'dressage collection' for QVC UK which features handcrafted leather handbags in various colors as well as shapes. The collection is inspired by the quintessential heritage.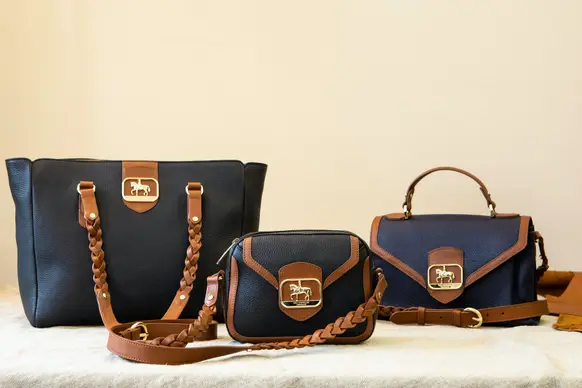 Paul Costelloe made a statement, 'Each piece in this collection is going to reflect my values of elegance as well as excellence which is supported by focusing on the quality of these exquisite bags. It is a complete honor to work with QVC UK and hope that everyone enjoys this collection.'
This handbag collection is designed in Paul Costelloe's studio in London and the collection consists of timeless as well as versatile bags suitable for day to evening occasions. Also, they are made in various rich and deep colors so that they suit every occasion. You will be enjoying tote bags, shoulder bags, as well as crossbody bags including trinket cases.
The inspiration was taken from the beauty as well as a form of equestrian show jumping in the Olympic Games and every bag features a unique geometric print lining which is designed especially for QVC UK.
The price of this collection ranged from 28 -197 pounds and you can get your hands on it from on its official website which is qvcuk.com.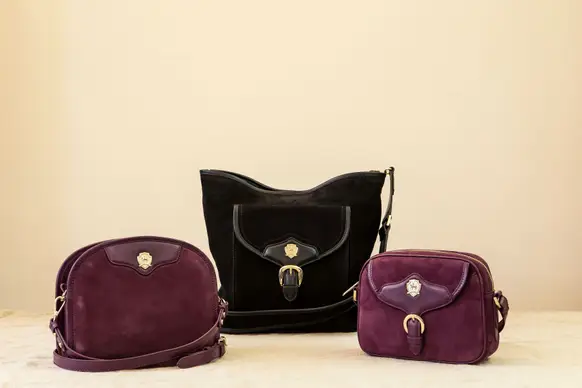 Shop On QVCUK
Radley London Agnes Street Medium Multiway Bag
This bag is love and is very sophisticated. It is made from chic croc leather fabric and has gold-tone metal hardware. Also, it has two handles as well as a detachable crossbody strap.
Radley London Multiway Grab Bag
This leather grab bag is a perfect office to evening option. It has many pockets to keep all your stuff and has enough space to even keep an umbrella. Its soft grain leather looks pretty and will suit every personality.
Paul Costelloe Gallop Multi Strap Messenger Bag
This Gallop messenger bag has a very luxurious appeal to it due to its sleek silhouette, amazing leather finish as well as gold-toned metal hardware. Also, it is a practical bag as it has many pockets, an adjustable strap, as well as a grab handle.
Ashwood Chain Detail Crossbody Bag
Practical and chic, this cross-body bag from Ashwood will make a stylish addition to your look. Made from leather, it boasts a luxurious feel plus, it's adorned with a gorgeous chain handle and a detachable, adjustable strap for versatile styling. From day to night, this is a bag that you'll want on your side!
Kipling Fairfax Premium Multiway Bag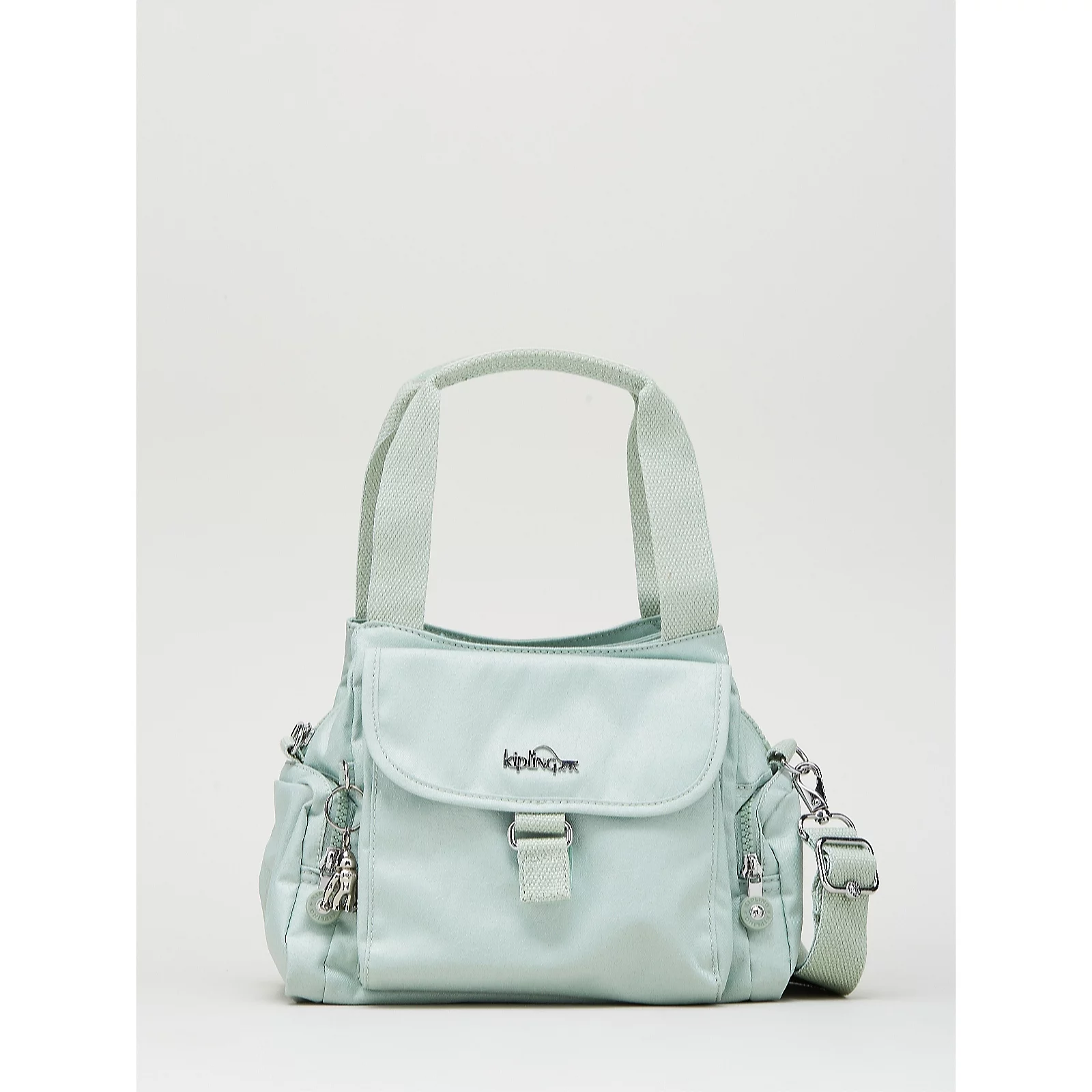 KIP FAIRFAX PRM BAG Shiny Pink
Zip fastening
Outer: 100% polyamide; lining: 100% polyester
Bag (h x w x d): 20.5cm x 22cm x 12cm (8″ x 8.6″ x 4.7″)
Strap drop: 65cm – 135cm (25.5″ – 53.1″)
Ashwood Slouchy Shopper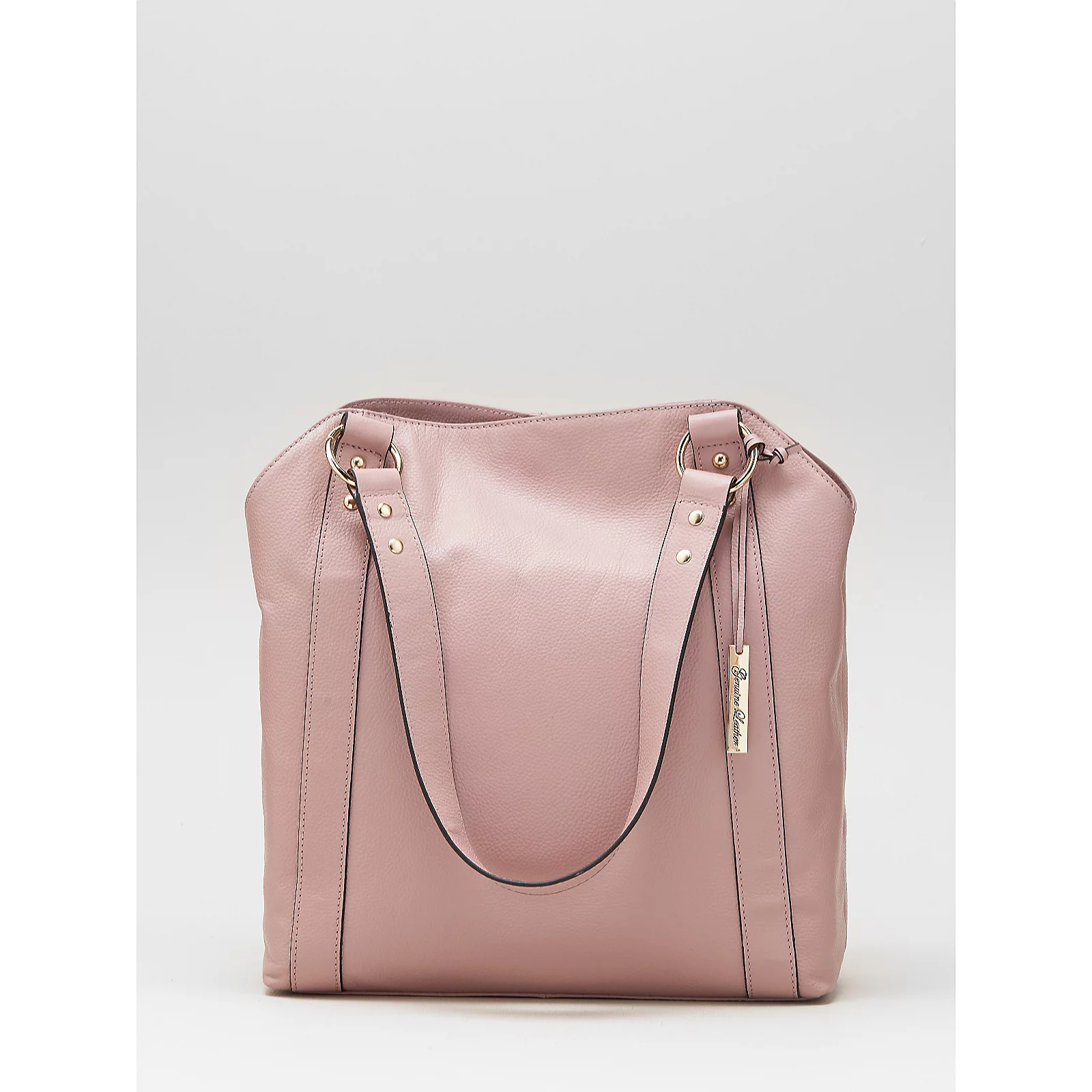 Meet your new, everyday bag from Ashwood. Made from leather, this shopper boasts a luxurious look and feel and contains enough space to hold your daily essentials. Equipped with an interior zip and utility pockets, you'll be able to keep your belongings safe and sound in style, of course!
Ashwood Triple Compartment Shoulder Bag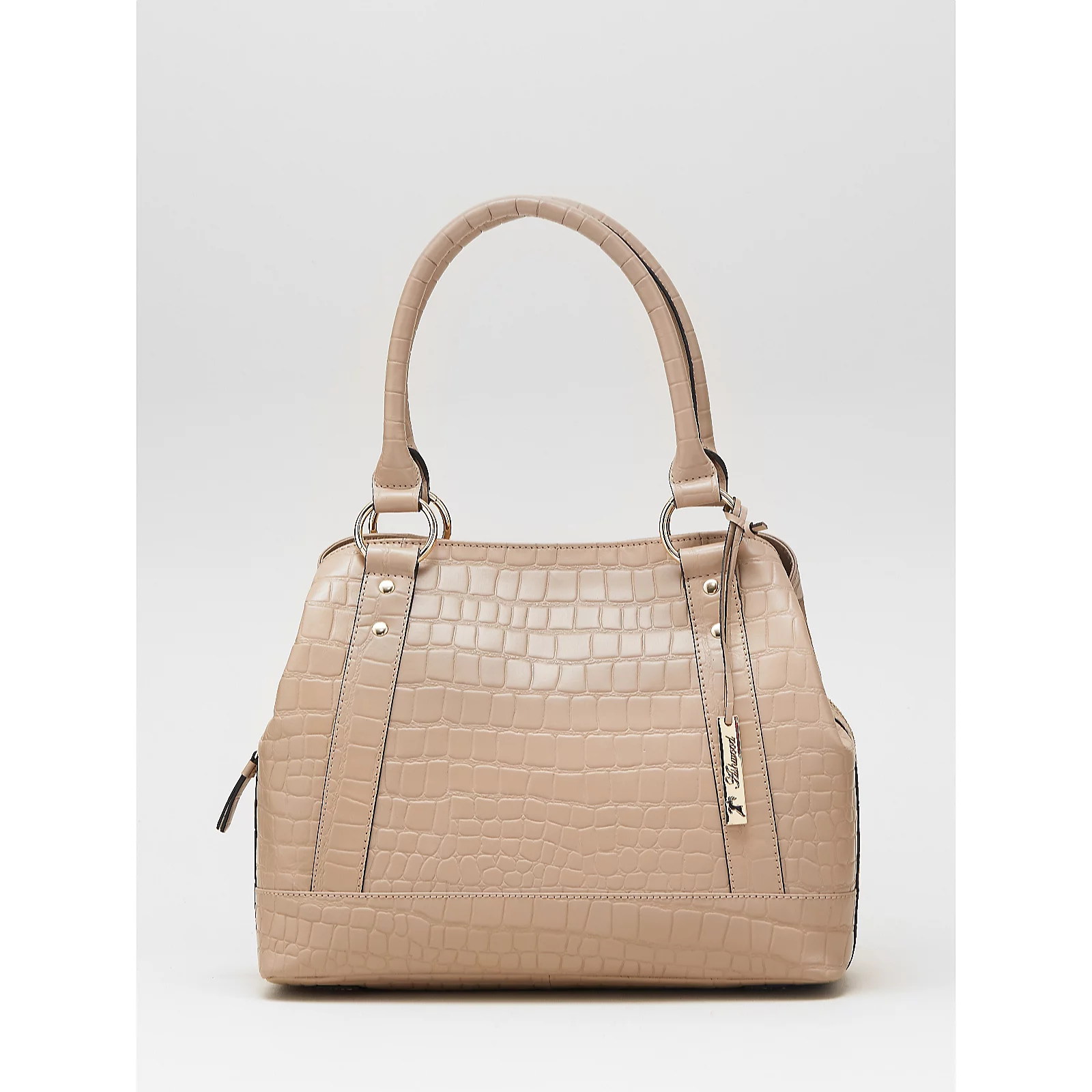 Get ready to carry your belongings in style with this chic shoulder bag from Ashwood. Made from leather, it boasts a luxurious look and feel and features twin handles, interior pockets and beautiful, Jacquard printed lining. The perfect bag to accompany both your day and night ensembles!
Ashwood Tab Detail Shoulder Bag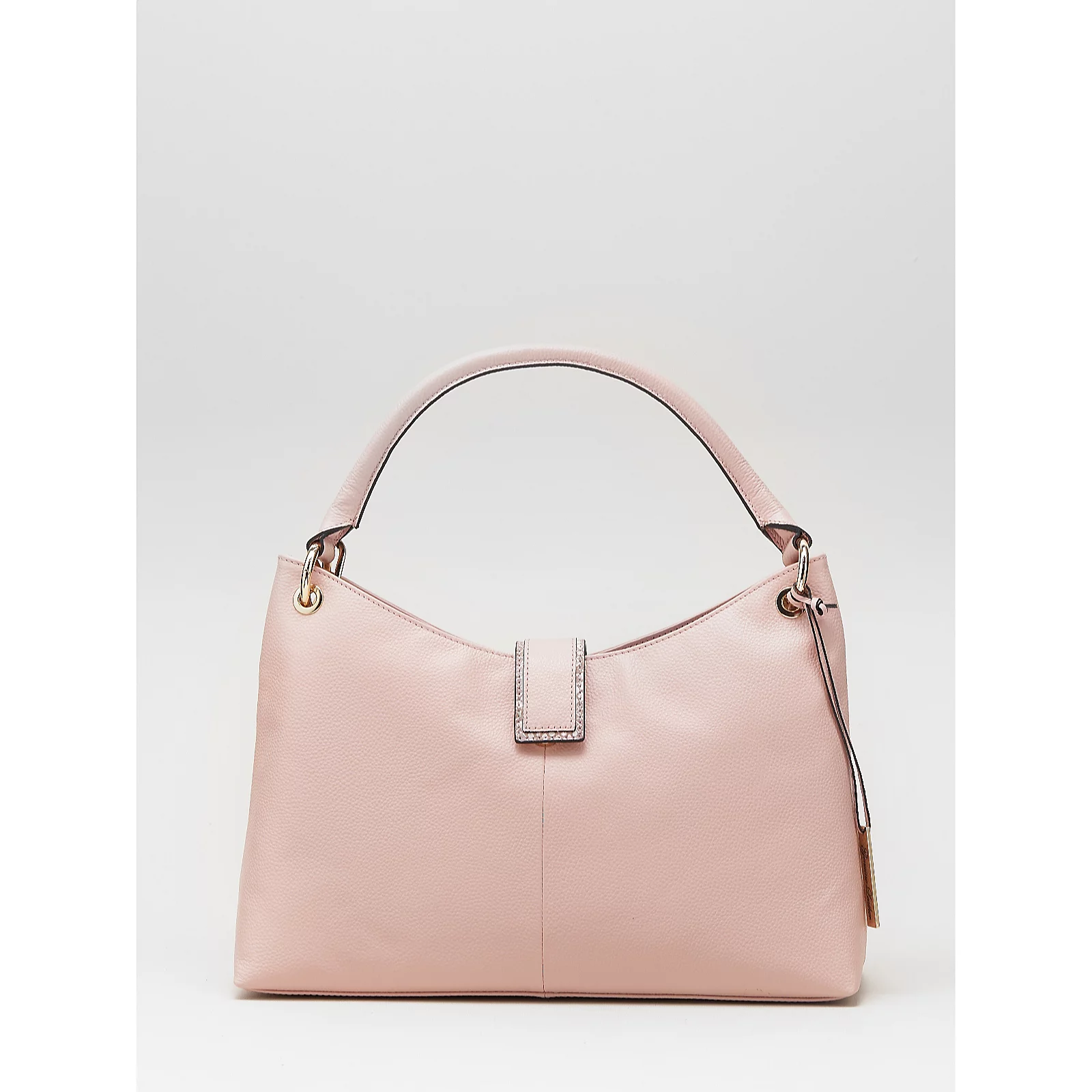 This stylish shoulder bag from Ashwood is set to become your go-to accessory! Perfect for everyday use, it boasts a detachable and adjustable strap and a leather handle, for versatile styling. What's more, it features a zip and utility pocket to keep your essentials secure and is finished with a magnetic popper fastening. Believe us, this is bag you'll love having on your side!
Ashwood Slouch Shoulder Bag & Coin Purse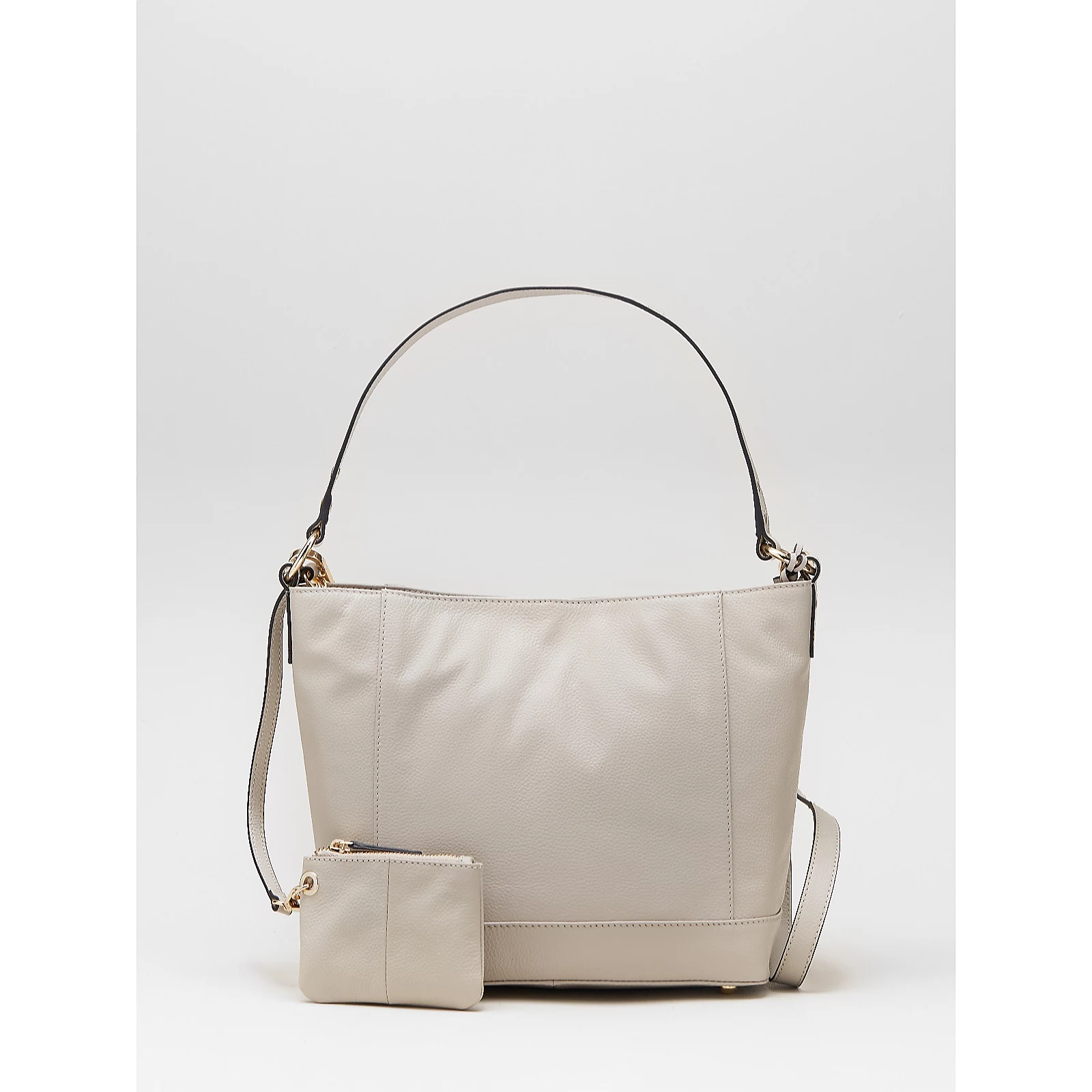 Meet your new favourite accessories from Ashwood. Made from soft leather, you'll get your hands on a gorgeous shoulder bag, equipped with a handle and strap for versatile styling. Plus, a detachable coin purse which is finished with a zip closure to keep your belongings safe. A stylish pair that can be used together or separately – perfect!
Radley London Cording Street Daisy Medium Multiway Grab Bag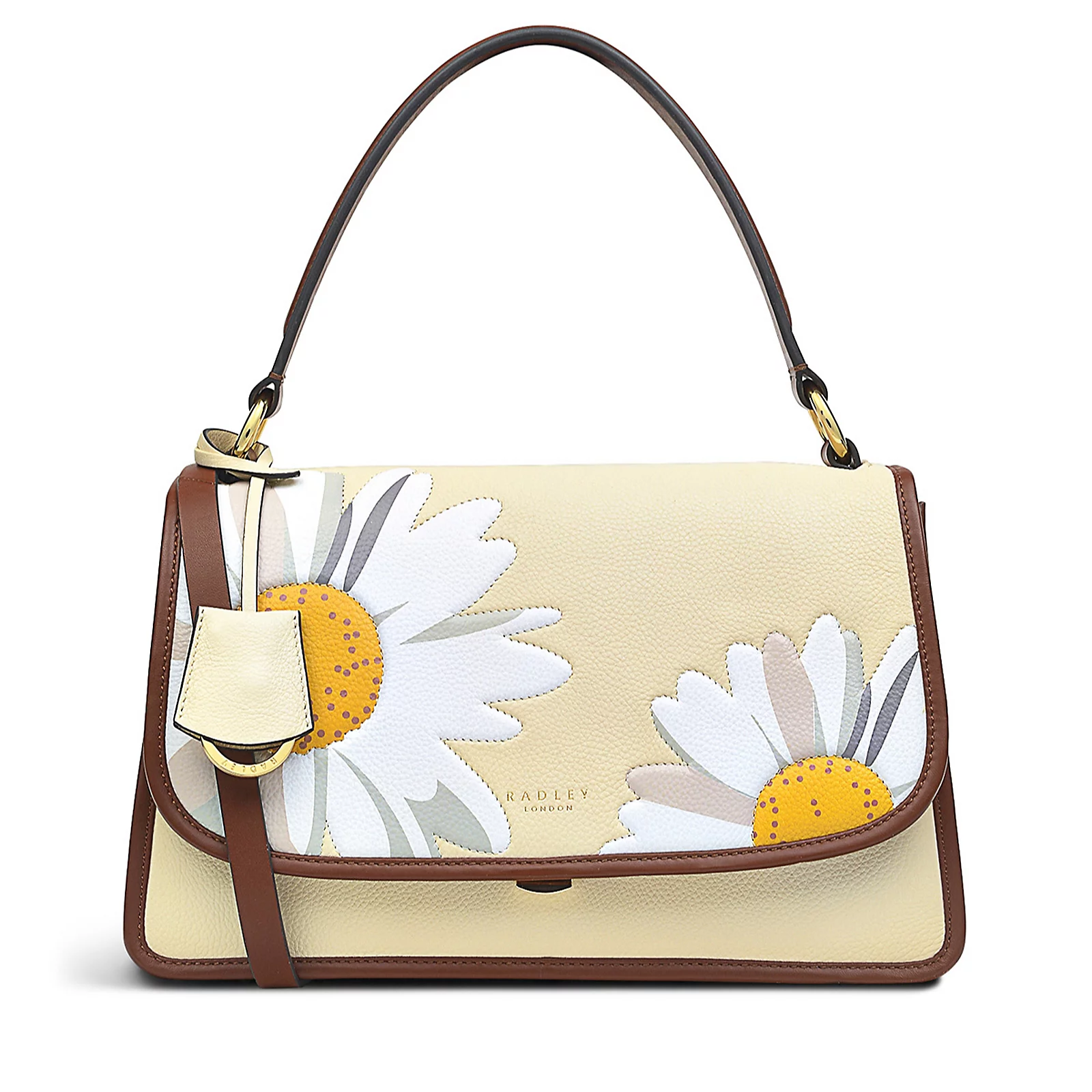 Grab it, wear it and go! This bag from Radley London is perfect for when you're on the go and need something stylish and practical to hold your essentials. It's crafted from soft, grain leather and boasts a beautiful daisy print design and contrast stitching. Plus, it has a slip pocket at the back, so extra space for your belongings! Truly a must-have addition to your day and night ensembles.
JM Fashion by Julien Macdonald The Round Crossbody Bag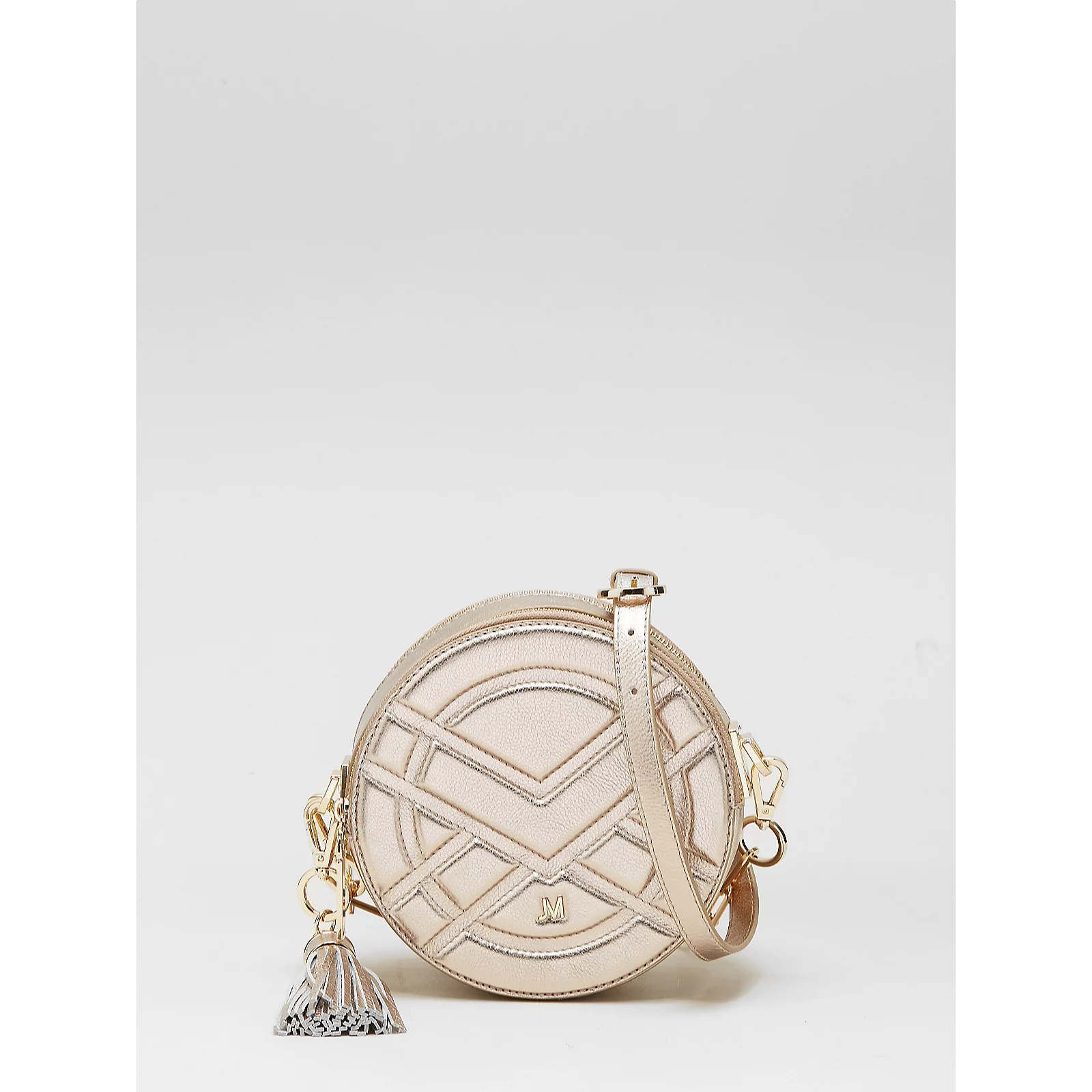 Day or night, weekday or weekend, this bag is set to accompany you to many occasions. Perfect for those on the go days, this cross-body from JM Fashion by Julien Macdonald is ideal for holding your must-have items from your wallet to your phone. It features a shoulder strap with chain detailing, interior pockets and a twin zip fastening to keep your belongings secure. Whether you're running errands or going out for dinner, this will be a great bag to have on your side!
JM Fashion by Julien Macdonald Quilted Shoulder Bag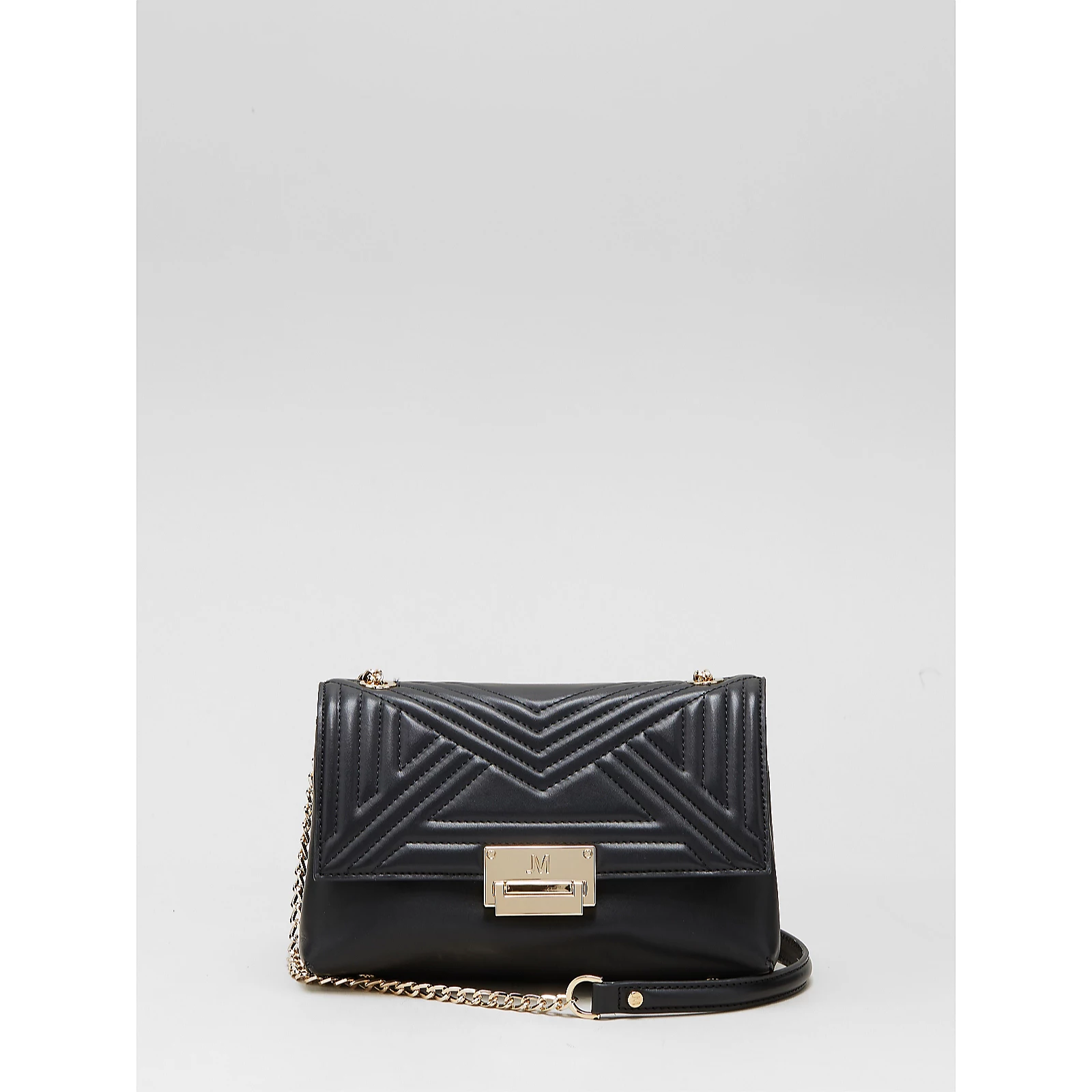 Add a chic touch to any look with this shoulder bag from JM Fashion by Julien Macdonald. Crafted from leather and featuring a chain strap and a quilted design, it boasts a luxurious look and feel. Finished with a branded, lock closure tab, this stylish bag will always be a good option to reach for!
JM Fashion by Julien Macdonald Zip Top Tote Bag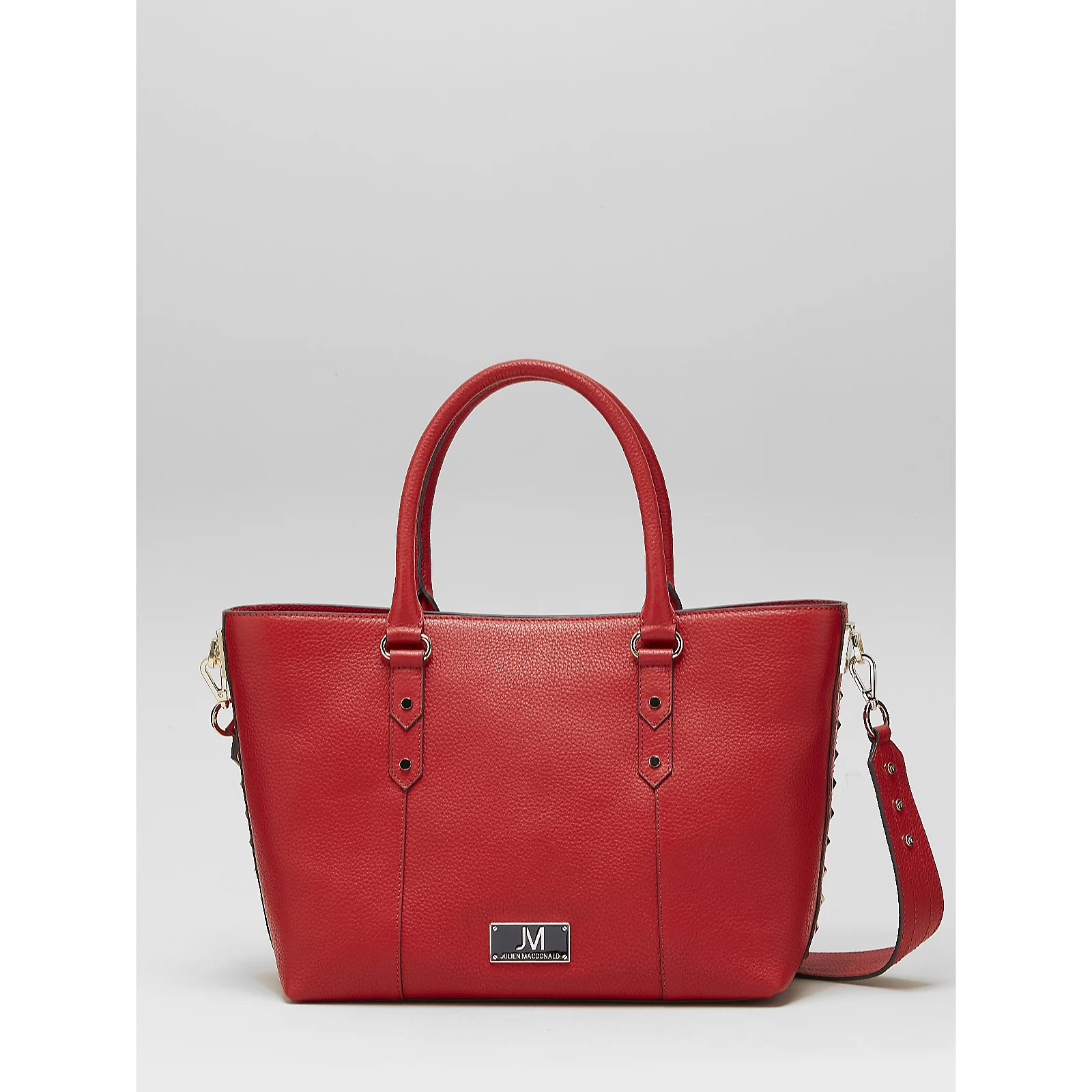 Bring a little Julien Macdonald style to any outfit with this gorgeous and capacious tote bag. The chic leather accessory features a zip fastening across the top, a slip and a zip pocket within and enough space otherwise to make it the perfect everyday companion or for a weekend city break.
Shop On QVCUK