Grocery delivery services are a convenient, easy way to stock up on all the items on your shopping list.
Walmart Grocery is one of the most popular services available, especially among those who frequently shop at Walmart.
In addition to boasting a wide selection of products on its website and app, the company offers curbside pickup and delivery depending on your location.
This article reviews everything you need to know about Walmart Grocery.
Variety and brands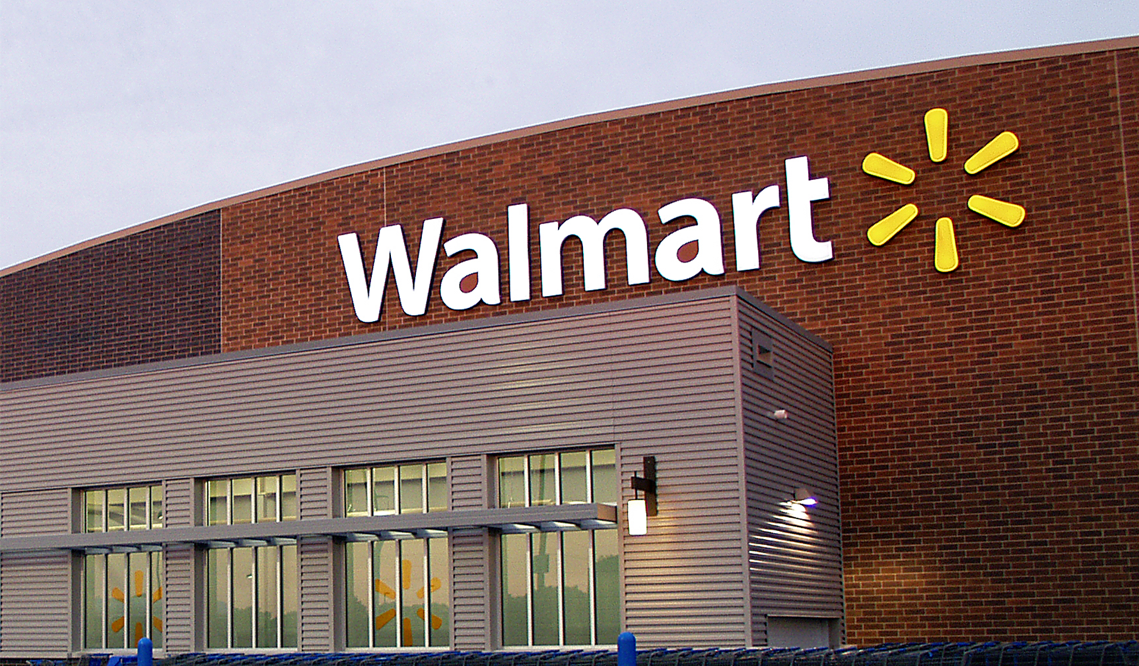 In addition to carrying Walmart's own brands like Great Value, Marketside, and Sam's Choice, Walmart Grocery offers many other major brands.
The Walmart Grocery website includes detailed information about each item, including whether ingredients are organic, grass-fed, or sugar-free.
Thus, you can easily buy items that fit your needs, budget, and personal preferences.
Taste and freshness
The taste and freshness of your order largely depend on which items you select.
Certain foods like canned goods, boxed dinners, snacks, drinks, and cooking supplies are likely to arrive safe and undamaged.
However, fresh produce like fruits and vegetables may range in quality.
If you have an issue with anything in your order or any items arrive damaged, you can request a refund using the app or website.
Packaging and materials

After you place your order, a store associate places your items in plastic bags and either loads them into your car or delivers them.
Any applicable bag fees in your region are automatically added to your order.
One downside is that you're currently unable to use your own bags or opt for reusable bags to reduce your use of plastic. However, some locations have collection bins for plastic bag recycling, and they're usually located at the front of the store.
Still, if you prefer not to use plastic bags, you may want to shop in-store or seek a more sustainable grocery service.
Pro
Convenient curbside pickup and delivery
Wide variety of products available
Ingredients can be selected to fit many dietary needs and restrictions
Simple process for refunds and returns
Cons
More expensive than some similar services, with delivery ranging $8 – 10
Only offers products available at Walmart
Fresh produce may vary in quality
No option to use recyclable bags instead of plastic bags
How it works
Walmart Grocery is a service that offers curbside pickup and delivery of groceries from your local Walmart store.
Using the company website or app, you select from a variety of foods, drinks, or home decor.
You then reserve a time slot to pick up your groceries or — depending on your location — have them delivered. Note that Walmart only delivers to certain cities.
Beats Fit Pro True Wireless Earbuds — Beats Black
True wireless noise cancelling Beats Fit Pro with comfortable, secure-fit wingtips are engineered for all-day activity.
Designed for Comfort
Beats Fit Pro is equipped with comfortable, secure-fit wingtips that flex to fit your ear. The universal wingtip design was put to the ultimate test by athletes of all kinds so you can trust these earbuds will stay put through work days and workouts. Complete with pressure relieving vents, you can comfortably wear these earbuds all day long.
Three soft silicone eartip options make it easy to find the right size. The Fit Test1 setup for both Apple and Android helps ensure proper fit for a customized acoustic seal and optimal performance.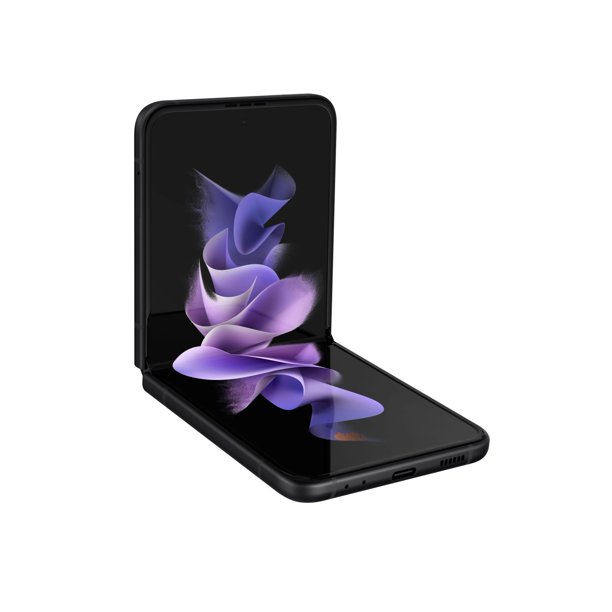 AT&T Samsung Galaxy Z Flip3 5G Black, 128 GB
Samsung Galaxy Z Flip 3 5G – Ultra compact. Ultra cool.
Flex Mode – Enjoy the freedom to capture from any angle with Flex Mode. Unfold your screen to your best angle for hands-free pics and video calls. Choose what you want to capture, set it down, stand back and shoot your best shot.
Hands-free Pics/Videos – Hold your Samsung Galaxy Z Flip 3 5G any way you like — or not at all. Flip to Flex Mode for hands-free pics, video calls and group selfies without the need for an outdated selfie stick.
Intuitive Camera – Capture the best of every day with an intuitive camera that takes super-sharp, steady photos and videos. And snap your best selfies hands-free. Now you never have to hold a pose too long for a great shot.
Compact Design – Show off your style game without the tradeoffs. With a compact design that unfolds, you don't have to compromise screen size for your favorite outfit.
Informative Cover Screen – Control your phone, even when it's folded shut. As functional as it is stylish, Samsung Galaxy Z Flip 3 5G notifies you on the external cover screen, so you can view notifications and check the weather.
Multi-Active Window – All of your favorite things, twofold. Launch two compatible apps simultaneously, so you can take selfies while browsing Gallery, watch movies while texting friends and shop multiple stores at once for your go-to products, on the go.
Devices purchased with new lines of service on walmart.com require a credit/debit card backed by a banking institution. Prepaid credit/debit cards and gift cards will not be accepted.
Black Friday Postpaid Wireless Trade-in Promotion: For a limited-time, get an additional Walmart eGift card valued up to $250 for trading in your existing phone. Offer valid on select Apple or Samsung phones purchased on qualifying AT&T or Verizon device payment plans during the promotion period. The online promotion is valid from 3PM EST / 12PM PST November 22, 2021 through 3AM EST / 12AM PST. Please see full terms and conditions for more details: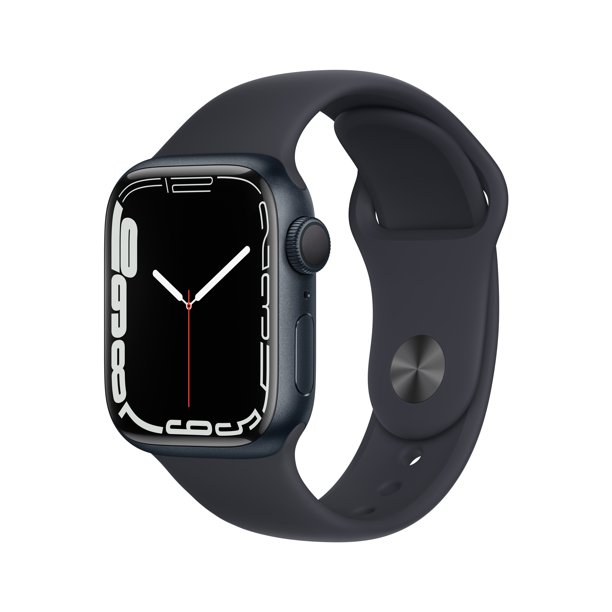 Apple Watch Series 7 GPS, 41mm Midnight Aluminum Case with Midnight Sport Band – Regular
The largest, most advanced Always-on Retina display yet makes everything you do with your Apple Watch
Series 7 bigger and better. Series 7 is the most durable Apple Watch ever built, with an even more crack-resistant front crystal. Advanced features let you measure your blood oxygen level,1 take an ECG anytime,2 and access mindfulness and sleep tracking apps. You can also track dozens of workouts, including new tai chi and pilates.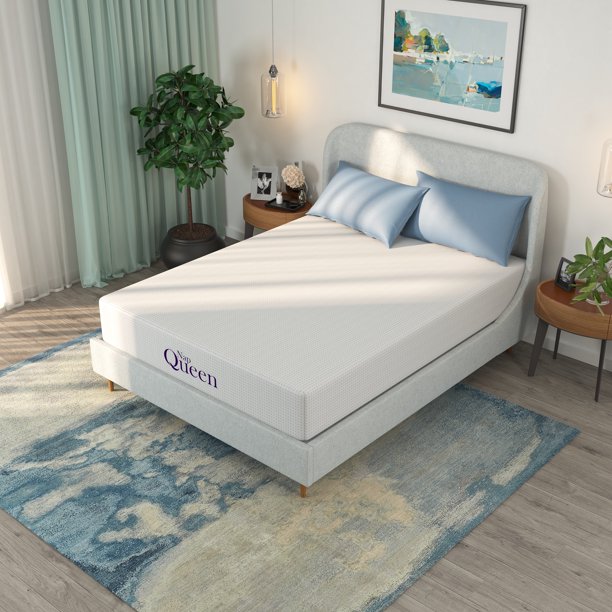 Nap Queen Margaret 8″ Charcoal Memory Foam Mattress, Twin
Are you ready to say goodbye to your insomnia? Sleeping disorder is what we are facing almost every day. We strongly believe with this NapQueen Margaret Charcoal Memory Foam Mattress collection you will have a clear mind at night which is ready for falling asleep. Have you ever heard that laying down on charcoal will take away your negative energy? Here it is, our brand-new technological Charcoal Memory Foam Mattress. Infused charcoal helps regulate moisture and temperature. Also, the mattress cover is 100% Mesh – with this feature you will be sleeping on smooth and silk touch surface. Offering the perfect medium comfort feel that's neither too firm nor too plush, this mattress from the NapQueen Margaret Charcoal Memory foam collection will change the way you sleep. This mattress is available in 8, 10, and 12-Inch profiles and all Twin, Twin-XL, Full, Queen, King sizes.
100% Mesh fabric cover will give you feel of a silk touch.
High density Charcoal Memory foam lets your joints and spine rest comfortably.
Memory foam supports lower back, allowing spine to stay neutral.
The fabric finish on the top layer gives extra comfort and smoothness.
Ideal for stomach sleepers and those who enjoy a reactive feel.
Medium feel mattress is perfect for you to find a real sleeping position.
Infused charcoal helps regulate moisture and temperature.
The CertiPUR-US certified polyurethane foam is made without harmful chemicals.
Rolled, and shipped in a box for easy setup.
10-year limited warranty protection.
Dedicated customer support team for all your questions.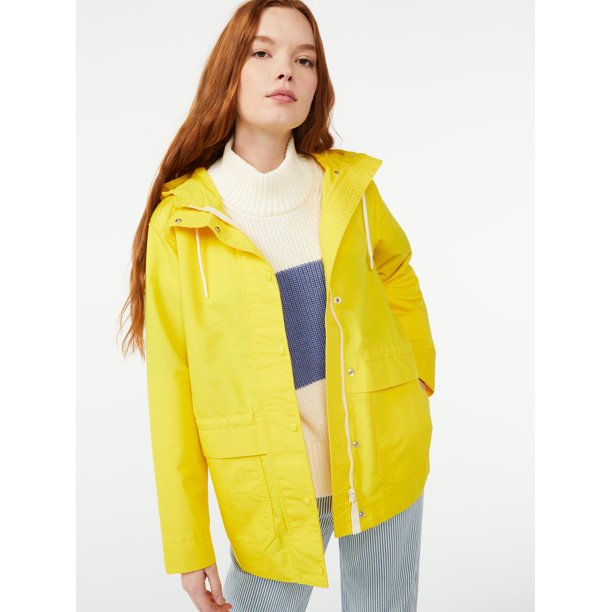 Free Assembly Women's Short Anorak Jacket with Hood
When the day is calling, slip on Free Assembly's Anorak Jacket and answer. From a hike with the family to running errands around town, this jacket keeps you covered while you're on the move. The adjustable waist allows for a customized fit that's sure to flatter and the hood is ready if the skies turn gray. This is that can't-live-without-it jacket you'll be reaching for day after day. Exclusively at Walmart.
Material: 65% Organic Cotton/35% Nylon
Care: Machine washable
Country of Origin: Imported
Size: Model is wearing a size S
Fit: Regular
Weight: Lightweight
Length: 28.5″ long
Collar: Stand collar; attached hood with drawstring
Closure: Zip-front closure with snap placket
Sleeves: Long
Pockets: Two side hand pockets and two hidden front snap pockets
Features: Adjustable drawstring waist
Note: Due to different settings and monitor pixel definition, the color you see, may slightly differ from the actual color
Women's Hooded Short Anorak Jacket from Free Assembly
We're out to build a new kind of fashion brand. One that's as good-looking as it is affordable and is committed to sustainability. One that inspires you to mix, layer and assemble freely. This is Free Assembly.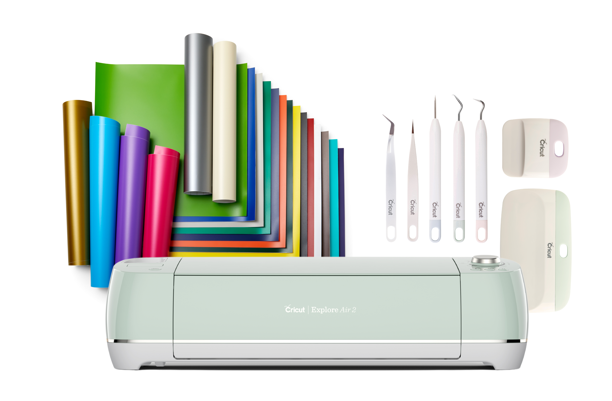 Cricut Explore Air 2 Mint Machine Bundle, Includes 20-pc Vinyl Value Pack & Essential Tool Set
Featuring the Cricut Explore Air 2 Mint Machine Bundle. This exclusive kit includes the Air 2 Mint machine, 20 sheets of Premium Vinyl, and the Cricut Essential Vinyl Tool Set. The Air 2 machine cuts and writes up to 2x faster than the previous model. This machine cuts over 100 materials, from cardstock, vinyl and iron-on to specialty materials like glitter paper, cork, and bonded fabric. Cricut makes it easy to bring your creative vision to life.
Cricut Air 2 Mint (SKU 2003638)
The Cricut Premium Vinyl Pk-20ct (SKU 2005162)
Cricut Essential Vinyl Tool Set (SKU 2004234)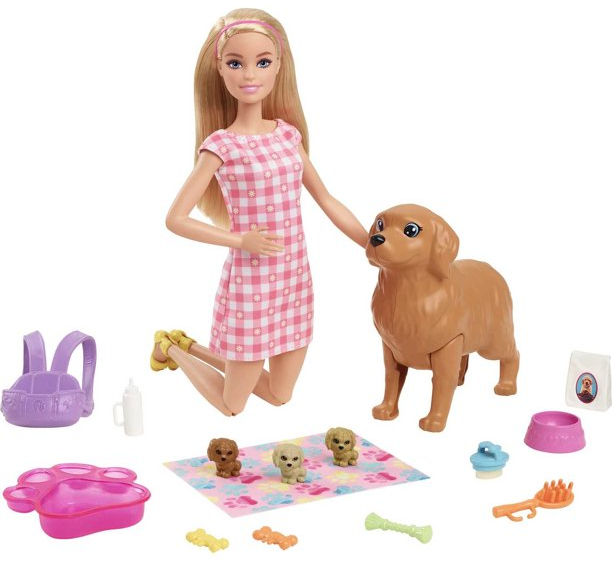 Barbie Doll and Newborn Pups Playset with Dog, 3 Puppies & Accessories, 3 To 7 Year Olds
Product details
Surprise — Barbie doll's adorable pet dog has puppies on the way! With the Barbie Newborn Pups playset, kids can help Barbie doll deliver three adorable baby puppies when they press down on mommy dog's back. After welcoming the puppies, kids can fill the tub with ice-cold water, then dip the towel in and swipe it over the puppies to reveal a special birthmark on each.
Barbie doll's flexible knees help her welcome her new pets, and with an adorable puppy carrier featuring room for all three pups, she can care for them on the go! Additional storytelling accessories include a bottle, two brushes, rope toy, two treats, a bag of dog food and a bowl. With so many nurturing accessories and storytelling opportunities, the Barbie Newborn Pups playset makes a great gift for 3 to 7 year olds, especially those who love animals! Doll cannot stand alone. Colors and decorations may vary.
Barbie Doll and Newborn Pups Playset with Dog, 3 Puppies & Accessories, 3 to 7 Year Olds:
Age Range: 3 Years and Up
​Barbie doll's adorable pet dog has puppies on the way, and kids can help welcome them with the Barbie Newborn Pups playset!
​Press down on mommy dog's back to help Barbie doll deliver a puppy, then press again to welcome 2 more!
​Fill the tub with ice-cold water, then dip the towel in and swipe it across the puppies to reveal a special birthmark on each!
​A puppy carrier has room for all three pups, so Barbie doll can care for them on the go
​Expand storytelling with additional accessories including a bottle, two brushes, rope toy, two treats, a bag of dog food and a bowl
​With so many nurturing accessories and storytelling opportunities, the Barbie Newborn Pups playset makes a great gift for animal lovers ages 3 to 7 years old
Grocery selection
Walmart Grocery offers a wide selection of foods and products.
Using the website or app, you can easily shop for many types of meats, eggs, dairy products, canned goods, condiments, grains, seasonings, snacks, frozen foods, prepared products, and supplements.
You can also choose from an array of fresh fruits and vegetables, including conventional and organic varieties.
Plus, many other goods are available, including kitchen appliances, dinnerware, home decor, and food storage containers.
Product availability is subject to what's in stock at your local Walmart. Out-of-stock items will be substituted for similar products unless otherwise specified.
You have the option to refuse a substitution if it doesn't suit your needs or preferences. Simply inform the Walmart associate at curbside pickup, and they'll remove it from your order. For delivery orders, you'll have to follow the refund steps.
Diet friendliness
Walmart Grocery boasts a variety of foods that fit nearly any diet.
For example, vegetarians and vegans can purchase fruits, vegetables, canned, goods, tofu, and plant-based meat alternatives.
Likewise, meat, eggs, butter, vegetable oils, and dairy products are available for those following a ketogenic diet.
There are also many options for people with food allergies or intolerances, including lactose-free milk and gluten-free products.
Keep in mind that it's not currently possible to filter items based on dietary restrictions or specific ingredients. Therefore, it's important to carefully check the labels and ingredient lists of products before purchasing them.
Who should try it?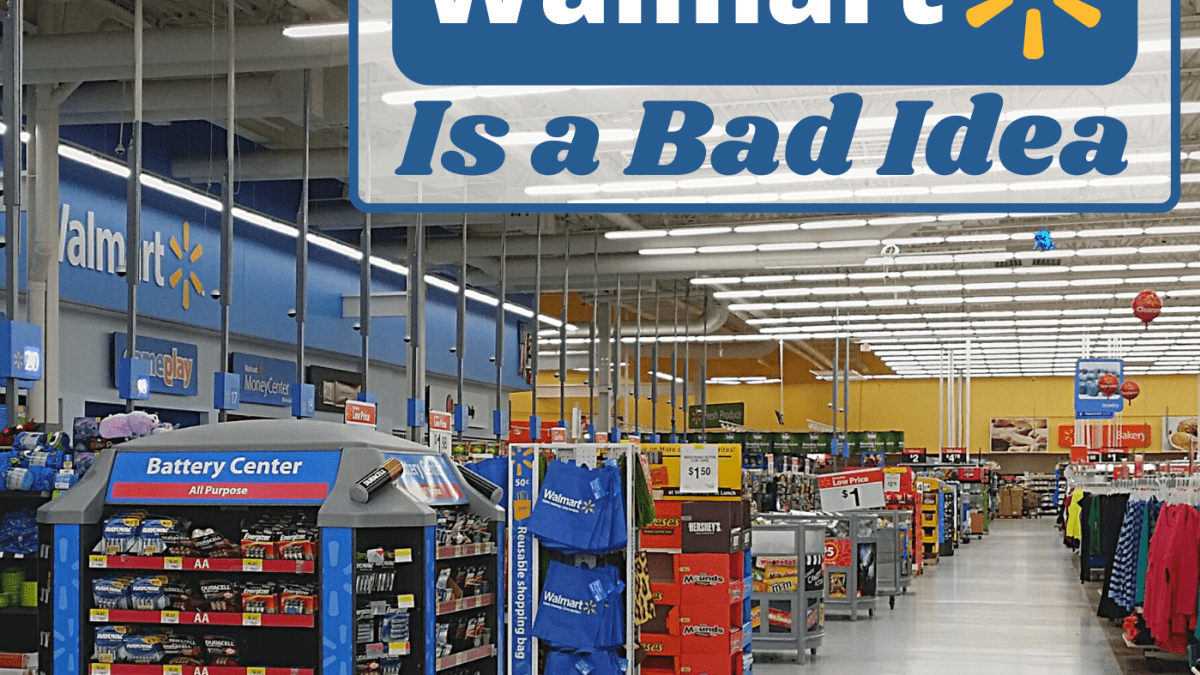 Walmart Grocery delivery may work well for those looking for a fast, convenient, and affordable way to order their weekly groceries.
It's especially useful for people who purchase most of their groceries from Walmart rather than other stores.
Additionally, because Walmart Grocery not only offers prepared and frozen meals but also a variety of fresh ingredients and produce, it may be ideal for anyone who prefers to cook most of their meals at home.
However, those who don't live near a Walmart store or prefer to shop elsewhere may find other delivery services to be a better fit.
The bottom line
Walmart Grocery is a service that offers delivery and curbside pickup for groceries and other Walmart products.
It may be worth a try if you purchase most of your groceries from Walmart and are looking for a quick, convenient way to stock up on your favorite foods.
Although it may be slightly more expensive than some competitors and only allows you to purchase products from Walmart, it boasts a wide selection of groceries and is simple to use.