In this MasterClass review, we'll answer whether MasterClass is worth it and share our experience as a long-time users.
I know why you're here.
Like most of us, you probably were scrolling through YouTube when an ad pops up. The "skip ad" button isn't ready to click so you watch the first 5 seconds, then the next 5 seconds. 2 minutes later, you can't even remember what you originally wanted to watch.
Now you're hooked.
MasterClass ads have filled our screens since its founding in 2014 (originally as Yanka Industries). Today, most people are aware of MasterClass's addicting commercials, cast of celebrity experts, and promise to deliver a high-quality online learning platform that is leagues ahead of its competitors.
But to shell out $180 for its all-access pass begs the question: Is MasterClass worth it?
On the outside, learning to play tennis from Serena Williams, tell jokes like Steve Martin, or become a world-class negotiator like Chris Voss from the person themself seems like a no-brainer.
But a quick Google search leads to conflicting reviews.
Some say the production quality is suburb. Others say the topics are unrealistic (are you really going to become the next Steph Curry?).
Who's right?
As someone who's had a MasterClass subscription for the past year and has watched dozens of courses on a variety of topics, I'm here to give you my full and honest opinion about the Netflix of online courses.
Better yet, I'll give you all the information you need as a seasoned user of the platform so that you can make a better-informed decision on whether MasterClass is right for you.
And, just for being a reader, I've included some guest passes at the bottom of this article for you to try MasterClass risk-free for 7 days. (Although, I only have a limited number and it's first come first serve.)
What is MasterClass?
Founded in 2014 (originally as Yanka Industries, Inc.) by Stanford student, David Rogier, MasterClass launched its website the following May with only three instructors. Twelve classes were later added in 2017 before the total drastically jumped to 50 by 2018.
MasterClass classes are taught by respected and renowned experts and celebrity instructors in a series of high-quality video lessons, typically with a supplemental workbook that can easily be downloaded and printed for further reference.
Every course contains between 2 to 4 hours of video divided into single class lessons that are approximately 10 to 15 minutes long.
In 2021, MasterClass rolled out a new learning feature called Sessions by MasterClass. Previously, if students wanted to expand their level of knowledge or want to ask questions, each class had its own individual online portal called "The Hub" where students could interact with other students and MasterClass moderators.
Sessions is a new "hands-on" format where students learn in a structured curriculum alongside one another within 30 days. Each session comes with dedicated and trained Teaching Assistants who are available to help answer questions and provide feedback.
Finally, every once in a while, MasterClass will host instructors on live streams. (I recently found a recording of Ron Finley's private live stream on YouTube, read my review where I share a link.)
Is MasterClass for me?
The first question on everyone's mind is: Is MasterClass for me?
The short answer is, probably. Whether you're looking to grow your acting skills with an online class from Natalie Portman or better your creative writing skills from a Margaret Atwood lecture, there is bound to be at least one MasterClass of the 100+ classes that are bound to teach you something.
However, that's not the main reason people sign up for MasterClass. Like most people, I don't know what I don't know. Therefore, I love the possibility of stumbling across a subject that I know little about and diving into 4 hours of video lessons that end up giving me a well-rounded understanding.
In other words, MasterClass is best for curious minds who love to learn at their own pace.
Nevertheless, a MasterClass subscription is a commitment and an investment. On one hand, you'll need to commit at least 2 to 4 hours to cover just one of the many great courses offered on MasterClass. On the other, you'll need to spend at least $180 a year to access the online education platform (more on pricing in the next section).
If you are someone who can spare a few hours a week and $15 a month to watch educational lectures on your Apple TV, Android TV, or an old-fashioned computer, then yes, MasterClass is probably for you.
If, however, you don't have the extra cash for yet another subscription, nor the time (or focus) to learn consistently to make MasterClass worth it, then no, MasterClass is not for you.
But no need to take my word for it, MasterClass offers a 30-day money-back guarantee. You can easily sign up, test out a few classes, and judge whether MasterClass is right for you.
All it takes is a simple email to MasterClass letting them know you'd like to cancel your subscription to receive your refund.
How much does MasterClass cost?
In 2021, MasterClass began testing alternative subscription models besides their usual $180 annual membership. They have now settled on a new three-tier MasterClass pricing model for their annual membership:
Standard – $180 per year (average $15 per month)
Plus – $240 per year (average $20 per month)
Premium – $276 per year (average $23 per month)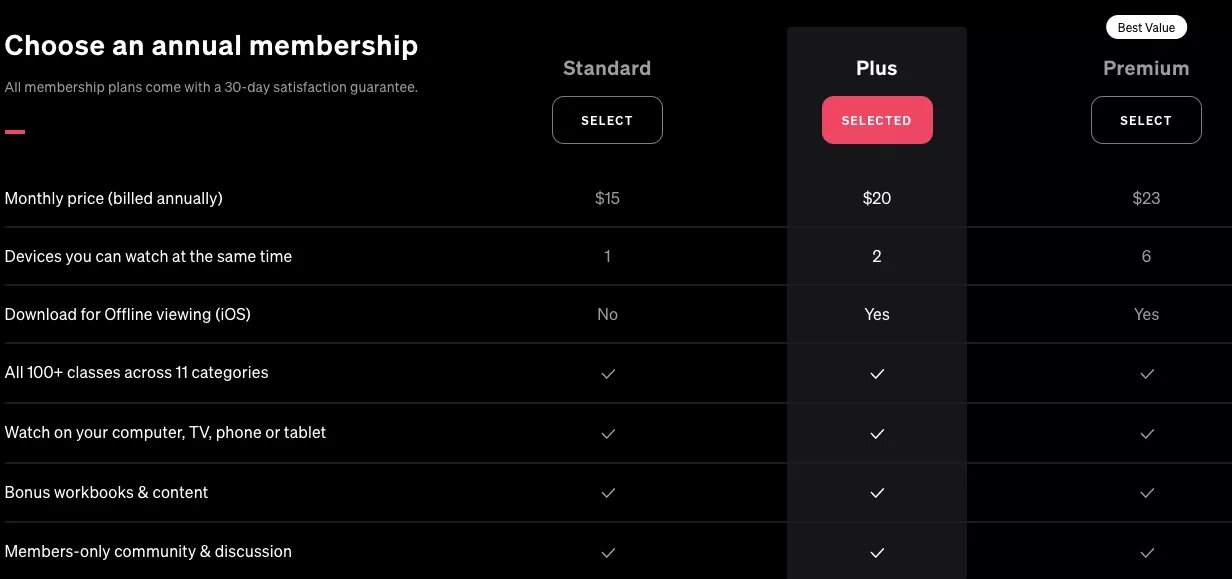 The Standard membership is perfect for single individuals who are most likely to consume online learning at home. The Plus and Premium plans are better for couples as MasterClass allows multiple devices to watch at the same time. (Netflix has similar restrictions for their membership plans).
However, the ability to download video lessons for offline viewing is helpful for people who might want to watch MasterClass on their commute to work without eating up most of their data. The Plus and Premium plans offer their users the ability to do just that.
Personally, I go for the $180 per year option as I average about one MasterClass per month which means my cost per class is $15.
If, for example, you and your significant other wanted to split a MasterClass subscription with the Plus plan, you could boost your creative writing skills with five writing courses (I recommend Neil Gaiman, Malcolm Gladwell, and Margaret Atwood) and your significant other with five cooking classes. $240 for ten courses is $24 per course, still a steal in my opinion.
You can always upgrade or downgrade your subscription at a later date. Start with a realistic plan and go from there. The best part is, no matter which subscription plan you choose, MasterClass gives you unlimited access to all their courses. If you recently finished binging Game of Thrones, sign up for MasterClass and binge some Martin Scorsese or Jodie Foster filmmaking courses instead.
An honest MasterClass review
Now that we've got the pricing and general formalities out of the way, let's pick apart the MasterClass experience and answer some FAQs.
Navigation and Course Discovery
As I've mentioned, MasterClass offers a plethora of classes—over 100 at the time of writing—with new classes added every month. However, humans aren't the best at making choices when too many are on the table (learned that in Dan Pink's MasterClass on sales).
Nevertheless, finding what course you want to take first is pretty straightforward. When you first join, you'll be asked to complete an optional questionnaire that'll help narrow down your search. You can skip this step if you want and go directly to the Library Search page where you can look up topics or select from over eleven categories to browse.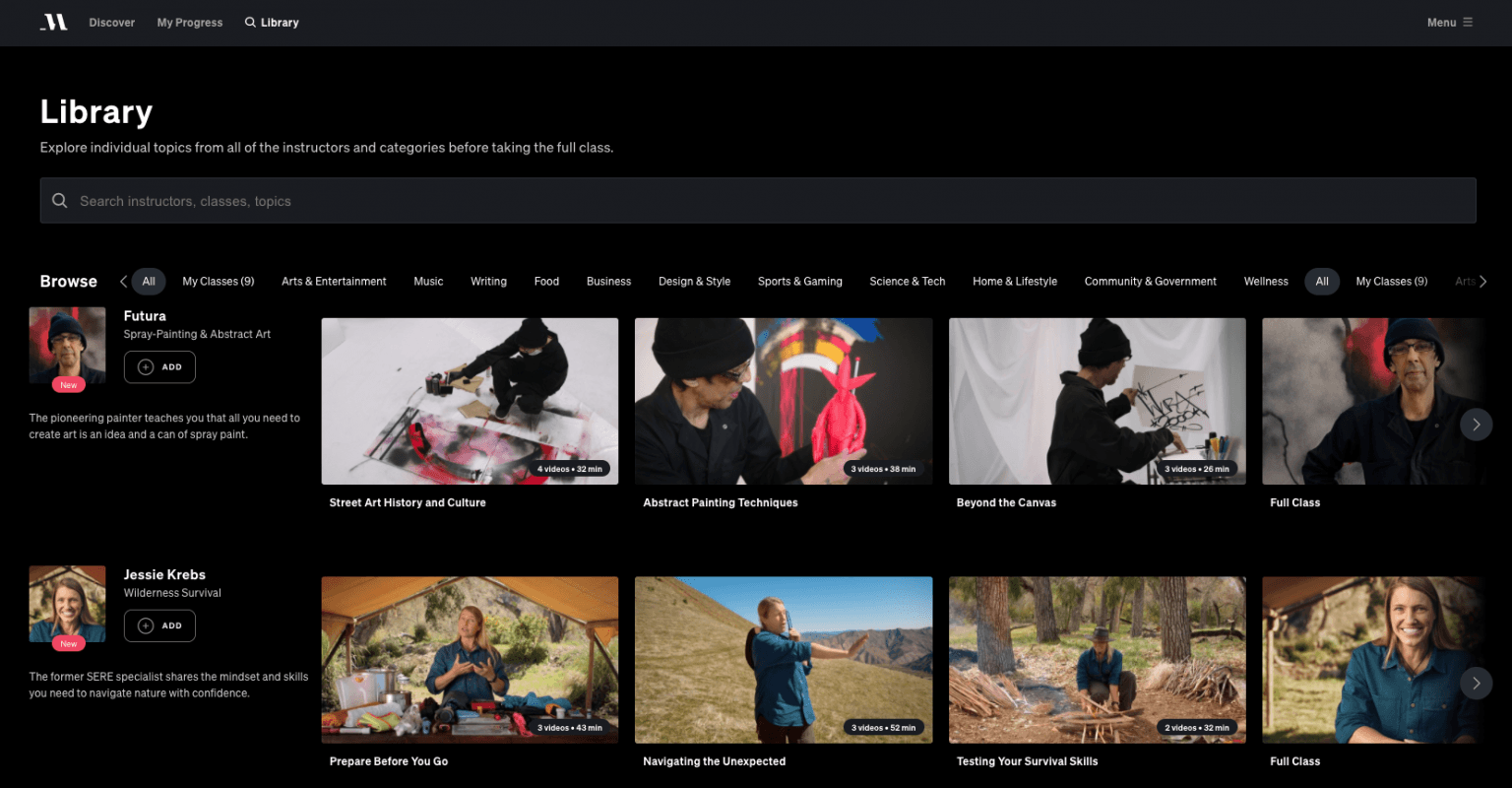 As you take more classes, MasterClass will continue to recommend classes that fit your interests.
The Netflix of online courses
There's a reason why MasterClass is often compared to Netflix: production quality and binge-ability.
MasterClass videos aren't a bunch of grainy Zoom recordings. MasterClass uses real filmmaking experts who know how to light, film, and edit high-quality video lessons.
MasterClass's secret sauce is finding the dopest backgrounds for their instructors. Sometimes MasterClass films directly within the homes of their instructors (example: Alice Waters). Other times, MasterClass places its instructors within a setting to help set the learning mood. It certainly makes the viewing experience much more enjoyable (would you want to watch 4 hours of someone talking in front of a blank wall?).
Besides the video quality, each MasterClass comes with a beautifully crafted workbook that can be downloaded for personal use. Each workbook is unique and employs its own cohesive style that fits the instructor. (Again, would you prefer 60 pages of boring PowerPoint slides?)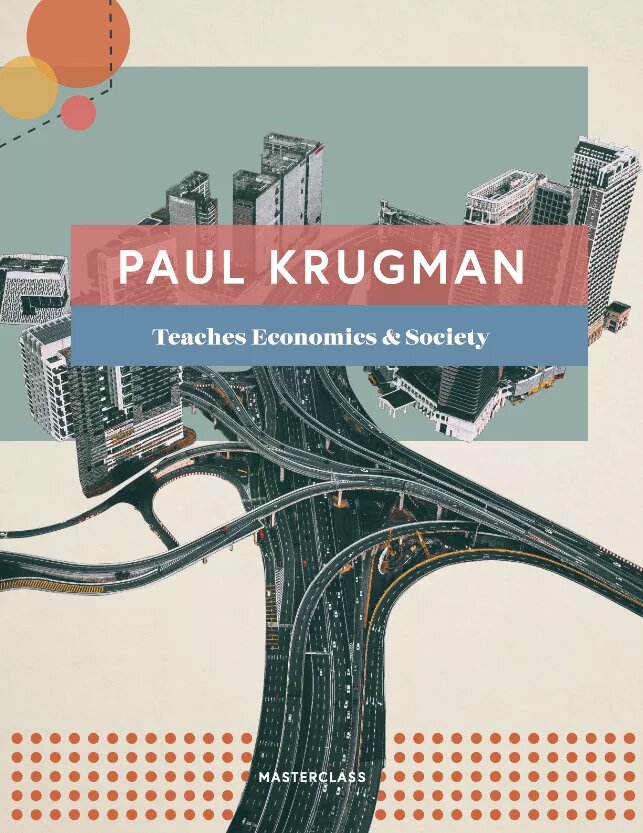 Finally, if an instructor requires concepts that are easier to explain visually, MasterClass provides informative and interesting graphics that are simple and easy to follow.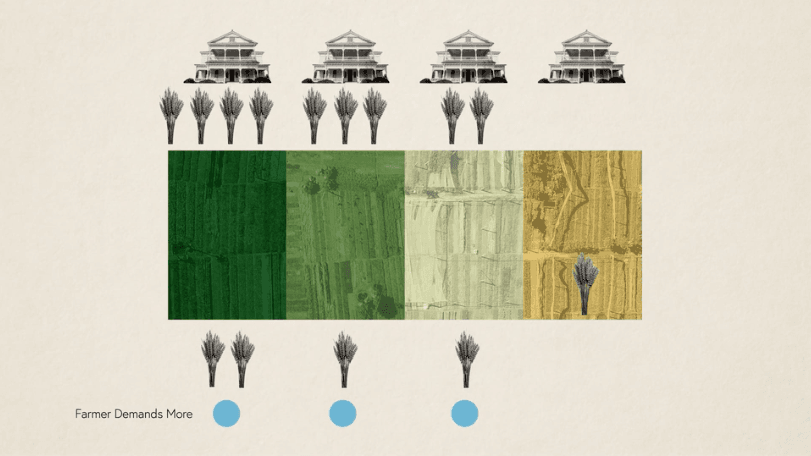 It's hard to find any other online learning platform that comes close to beating MasterClass in terms of quality.
The MasterClass App
MasterClass is available for both iOS and Android users through their MasterClass app. Unlike the web browser version, the MasterClass app comes with the functionality to listen to just the audio portion of each lesson. This is especially helpful for commuters who'd rather consume their learning a la podcast-style.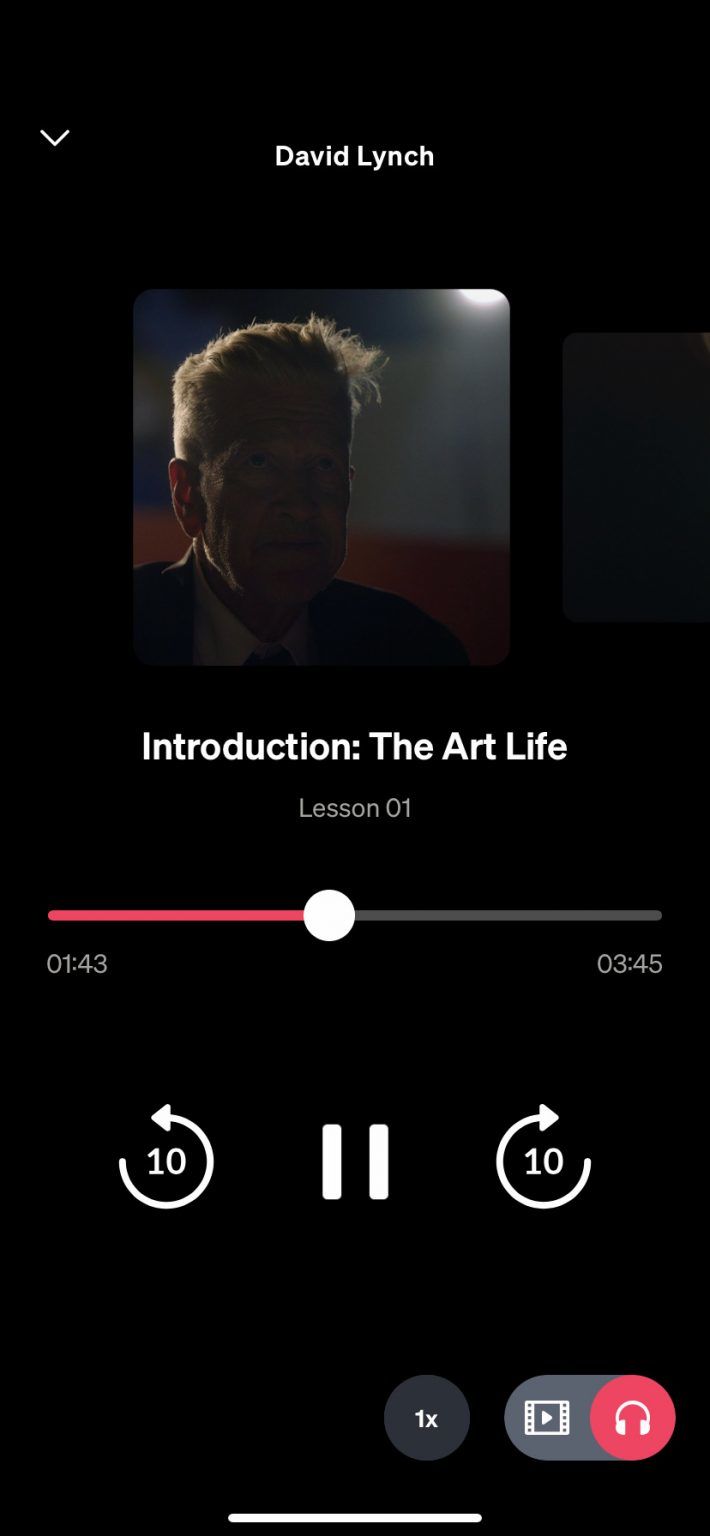 The MasterClass app also comes with the ability to cast each video lesson to a smart television such as Apple TV or Chromecast enabled TV.
I don't particularly use the MasterClass App as I prefer to take hand-typed notes on my computer while I watch. However, for passive learners, this is an incredibly helpful feature.
MasterClass vs Skillshare vs Udemy
So, what makes MasterClass different from other online learning platforms such as Skillshare and Udemy?
The obvious difference is quality which is reflected in the pricing for both online course platforms. Let take a look at each one individually to better understand.
MasterClass vs Skillshare
Skillshare, unlike MasterClass, is geared toward beginners. If you are looking to get into programming, for example, there are thousands of courses available on Skillshare to dive in and begin learning from scratch.
Skillshare does have some notable instructors such as Seth Godin and Gary Vaynerchuck but is JV compared to a roster comprised of Deadmau5, Samuel L. Jackson, and Christina Aguilera.
Unlike MasterClass, Skillshare does offer some functionality where students can interact with instructors. However, at $90 per year for a subscription, Skillshare still doesn't feel like they are offering enough to cost half of MasterClass (in other words, I'd rather pay twice as much for 10x the value).
MasterClass vs Udemy
Udemy is, how do I say this nicely, your bargain outlet for online learning. While MasterClass offers over 100 high-quality online courses from high-caliber instructors, Udemy offers thousands of cheap online classes from thousands of… instructors.
Nevertheless, Udemy touts a much more niche topic approach where students can learn specific technical skills from less-famous but still highly-qualified specialists. Course discovery is a bit tricky since some topics have hundreds of video courses alone. Take writing classes, for example, MasterClass has a dozen or so taught by successful people like Judy Blume, Neil Gaiman, and Margaret Atwood. Udemy offers hundreds of much cheaper writing classes but from less-known authors.
If you have time to look for a gem on Udemy, they don't sell monthly or yearly subscriptions. Rather you pay per class access.
7 Reasons to invest in a MasterClass subscription
If you've skimmed through this article so far (I don't blame you, who has time for 4,000+ word essays?), then let me give you seven quick reasons why investing in a MasterClass subscription is in your best interest.
Learn from the best instructors in a variety of fields
Content is enjoyable to watch
Discover new subjects worth exploring
You can't beat the cost
Courses are split up into easily digestible video lessons
Knowledge improves your well-being
More classes are added every month
3 Considerations before buying MasterClass
The first consideration before purchasing MasterClass is accurately judging your level of proficiency in certain topics.
For example, if you were looking to get into photography, the Annie Leibovitz MasterClass is probably not for you as it requires a basic understanding of photography. Because of this, many students complain that the entry point for some topics is too high.
The second consideration is your breadth of curiosity. Are you only interested in filmmaking? Or do you want to round out your knowledge with some complementary courses like Helen Mirren teaches acting or Aaron Sorkin teaches screenwriting? Not only that but are you willing to learn something completely different like the culinary arts by Thomas Keller or unravel space exploration with Neil DeGrasse Tyson? MasterClass is suited for those interested in many subjects, not those who are siloed into one specific area.
The third and final consideration is whether or not e-learning is the best way for you to learn. Some people are visual learners and thus are better equipped to succeed with MasterClass. However, there are folks who learn better from books or at a much slower pace. MasterClass is designed to pass along the most amount of information in the shortest amount of time (and make the process enjoyable).
To summarize, are you:
looking to improve existing skills or learn new skills as a beginner?
willing to explore multiple learning subjects or are you siloed into one or two?
able to learn well from video lessons or do you need a more traditional approach?
So, does MasterClass work?
I get emails asking me this one question: does MasterClass work? And my answer is always the same: MasterClass works if you let it works.
For MasterClass to work for you, you must first be open to learning and exploring new ideas, topics, and skills. For some MasterClass courses, it's helpful for you to have some prior experience. Take the Annie Leibovitz MasterClass on photography, for example, her course is not geared towards folks who have never picked up a camera. Instead, she dives deep into the little things that make photography better.
If you want MasterClass to work, you need to be prepared to put in the time watching the video courses, but also reading through the class workbooks and furthering your understanding on your own.
Don't get me wrong, the high-quality lessons are Netflix-level binge-worthy. However, if all you want is something edutaining to watch, TEDx has hundreds of videos on YouTube you can watch for free.
MasterClass works if you are willing to put in the effort and enjoy doing so.
Is MasterClass worth it?
Yes, I believe MasterClass is worth it for the majority of people who are eager to learn more and enjoy bettering themselves through knowledge. The $180 per year price point may seem steep at first, but the cost can easily be diluted by making the most of your subscription and watching more courses related to your areas of interest.
If you aren't an avid learner or are looking for more technical-based video courses, MasterClass might not be worth it for you. However, MasterClass offers a 30-day money-back guarantee so you can always take a course or two and decide if MasterClass is worth it for yourself.
Bonus: MasterClass has given me three 7-day guest passes to share with our readers. Claim yours here before they run out.