About Camping World
Ah, Camping World. It's the "big box" of RV life. The Walmart of camping gear. The easiest place to find trailer things that we aren't sure we need.
Camping World is a chain of stores and dealerships (over 170 locations) that offer everything you might need to go camping, from RV-friendly toilet paper to the actual camper-trailer.
And, they're popping up outside major metro areas in prime traffic locations.
In addition, they have Gander RV & Outdoors stores under their brand umbrella. They sell RVs and equipment and have service centers as well.
But should we shop there? We're hesitant, to say the least.
No, Camping World isn't the worst. There are times when they actually make our life easier. However, if we have to, we shop there begrudgingly.
Let's dive into our reasoning.
Overviews of Camping World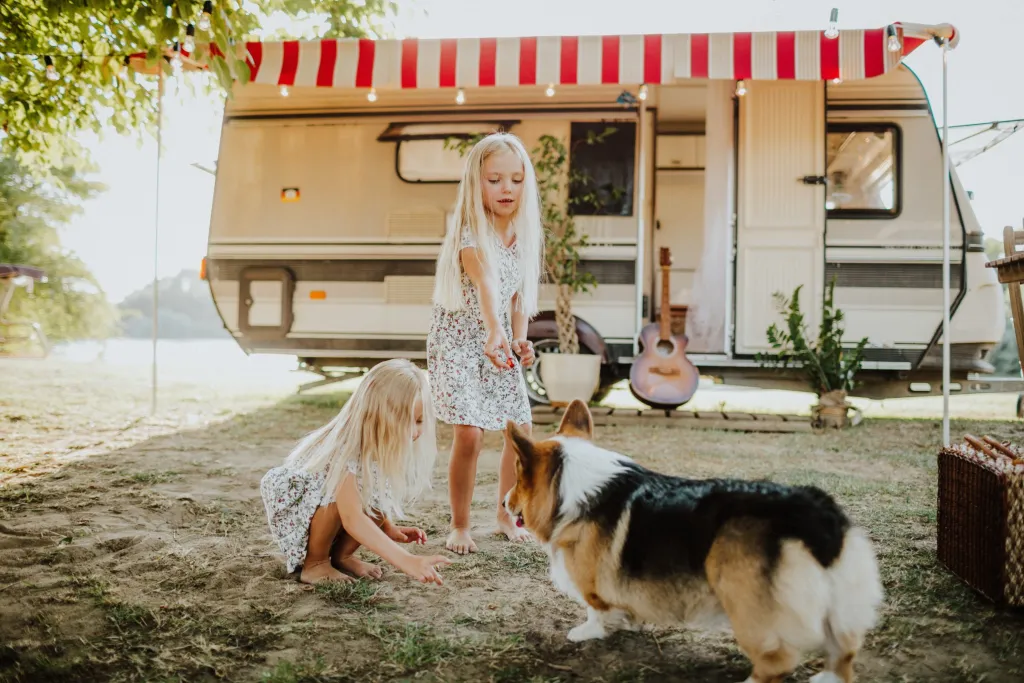 Shop It On Camping World!
It's easy to imagine that the chain has a higher overhead for their fancy high traffic locations and marketing. As a result, higher prices are passed down to customers.
Often, you can find products priced lower at other stores. For example, Amazon or Walmart's camping sections are usually more economical.
Camping World makes money off of financing, too. This can result in a worse deal than using your own bank or shopping for online financing.
RV salesmen's' pressure tactics are finely honed to get you to hurry and make large financial decisions. Then they often push add-ons like warranties (cheaper elsewhere) and accessories.
#3 – Camping World's Service Departments Often Get Mediocore Reviews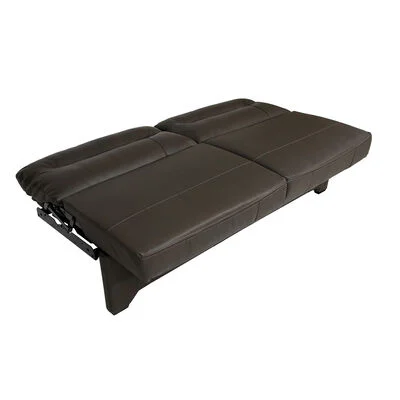 Shop It On Camping World!
According to online forums, Camping World is notorious for taking a long time to fix campers. To be fair, this is an issue across the entire RV service industry. But, Camping World isn't doing the stereotype any favors.
There are hundreds if not thousands of more reviews telling stories of campers sitting months waiting for service.
Multiple online reviews report the service quality as hit or miss depending on the location and technician. Some reviews state that they didn't have a way to move 5th wheel trailers. Consequently, people had to stay with their RV all day and potentially wait around for hours after a scheduled appointment.
Sure, these are all anecdotal stories. But, it's doesn't help our confidence towards shopping with them.
A common complaint we've seen in online forums is that the level of service completely falls off after you buy a unit, new or used. Others feel the RVs are "lemons" or "built to break."
#4 – Camping World Seems to Care More About Money and Business Growth
The overall business plan of Camping World appears to be to lure in those that are new to the burgeoning RV industry. They seem to entice customers, through selling the RV lifestyle, to spend as much money as possible on RVs, purchase additional warranties, and use their financing.
What's worse is that years after this trend has come to light in the RV community, no changes seem to have been made, and more Camping World locations have opened.
It's fair to say the entire RV manufacturing industry is somewhat to blame. We'd like to see Camping World take the initiative to change the stereotype and deliver high quality RVs and service.
For Now, We'll Keep Our Visites Limited
While Camping World is the most visible dealership and store location and have attractive marketing and promotions, hundreds upon thousands of complaints, bad ending stories, lemons, customer service complaints, and lawsuits should give you pause before doing business with them.
Sure, if you need a sewer hose or camping chair, Camping World is a safe bet. But, if you're making a big purchase, do your research before blindly buying.
We want you to have a great RV and camping experience!
The best way to do that is with research and practice.
Discover the Best Free Camping Across the USA
To be honest with you, we hate paying for camping. There are so many free campsites in America (with complete privacy).
You should give it a try!
What Is Camping World?
Camping World sells RVs, RV parts and equipment, and servicing rigs. Their locations typically have a mixture of camping supplies and a typical RV dealership. However, unlike most RV dealerships, their lots usually have hundreds of RVs in their inventory.
They have an online and physical retail space. If you spend any time traveling the highways and byways of America, you'll likely drive by one of their locations.
What Is Camping World Known For?
When it comes to reputation, Camping World has a somewhat sketchy one. While their large lots and multi-million-dollar sponsorships with Major League Baseball, NASCAR, and ESPN may help, it hasn't won over many in the RV community.
The company is known for its massive dealership lots with plenty of inventory. However, many in the RV community have had horror stories of disappointment in the service and sales departments. Combine lousy customer service with some politically-charged comments from the company's CEO, and you've got the perfect combination for a bad reputation.
7 Things to Know About Camping World
Before you head over to your nearest Camping World, there are some things you need to know. Whenever you're spending your hard-earned money and making an important financial decision, you want to make an informed decision
1. What Companies Are Owned by Camping World?
Camping World RV & Outdoors is a division of Camping World Holdings. The entire brand only RVs and camping gear and buys other brands. It's amassed quite a portfolio of companies, including Gander Outdoors, Good Sam, Overton's, and The House.
Its acquisitions cover various forms of outdoor recreation and adventure. So whether you love or hate Camping World, you directly support their bottom line when you shop or make purchases from one of these major brands in RVing.
2. Is Camping World Part of Good Sam?
Camping World Holdings is the parent company of both Camping World and Good Sam. Because the entire suite of companies is "Camping World Holdings," many confuse it with being the same as the Camping World dealership. Like siblings, they're individual and distinct.
Pro Tip: We took a closer look at what Good Sam is and if it is worth getting a membership to.
3. How Many Locations Does Camping World Have?
Camping World has just under 200 locations across the country. They dot the map, but you'll find more east of the Mississippi River. You can find Camping World locations in 42 states, so you'll likely have a location near you.
4. What Type of RVs Does Camping World Sell?
If you're in the market for an RV, Camping World can be a great place to shop. They sell new and used travel trailers, fifth wheels, and motorhomes. You'll find rigs from Keystone, Forest River, Fleetwood, and Winnebago.
Due to their massive network and position in the RV market, they can offer exclusives on RVs from Heartland, Coleman, and Thor. Camping World describes these as "an even mix of value and build quality" for shopping on a budget.
5. Does Camping World Negotiate on RV Prices?
Buying an RV at Camping World, like most RV dealerships, is no different than car dealerships. You'll have some flexibility in the sticker price. However, it depends on the market.
Previously, some shoppers with excellent negotiating skills paid 30% less than the MSRP on an RV. However, due to the increase in demand, most find that dealerships won't budge much below MSRP on most transactions.
6. What Type of Gear Does Camping World Sell?
Whether at a physical store or shopping online, you'll find a wide selection of camping gear. Camping World has about anything you could need inside and outside your RV. They have items for maintaining your rig and keeping it safe while in storage.
You can even find just about any item you could need to set up a comfortable and relaxing campsite. If you want ways to entertain yourself once set up, you'll find fishing gear, books, and satellite receivers to watch your favorite show. It even has a section of clothing for all ages and styles.
7. Does Camping World Have an App?
Camping World currently has no app. The company had posted about a Camping World app for Android and iPhone users, but it's no longer in use.
However, you can visit their website, which is very friendly to mobile phones. You can easily search for RVs, locate the nearest Camping Word location, or chat with a member of their support team, all from your phone.
Is Camping World a Good Company?
Camping World is a large company that has been in the public spotlight for quite some time, mostly due to the CEO's comments and bad reviews. However, many of the complaints from unhappy people are nearly identical to what you hear from customers at other large RV dealerships.
RV Laundry
Adventures away from home can be a much-needed break! Unfortunately, dirty laundry never takes a pause. With a variety of tools and selections from Camping World, we have everything you need for the on-the-road laundry process, from RV laundry necessities such as collapsible hampers and baskets to compact drying racks.