Best Schemes is supported by readers. Some links on Best Schemes are referral links. If you use one of these and buy something, Best Schemes may make a small amount of money
Running an ecommerce business can be overwhelming. From the logistics to the customer service, there are a lot of moving parts to juggle.
Most ecommerce platforms don't have built-in marketing solutions. Without a marketing strategy in place, you'll just sit around waiting for customers to visit your store.
Your time is valuable, you don't want to spend hours trying to figure out how to build your store.
Solution is : Debutify helps you to launch your ecom business in hours instead of weeks and with little or no upfront costs.
Shopify is a blessing for those budding entrepreneurs who want to set up and run their online stores without any complications.
The actual problem starts when they need to choose the perfect Shopify theme for their online stores.
There are hundreds of thousands of options available that it can become truly challenging for the store owners to pick a theme that best caters to their individual needs.
Today I am going to review free shopify theme Debutify theme 2022 & I will list down all the best features and pricing plans Debutify theme offers. So lets starts Debutify review in detail.
About Debutify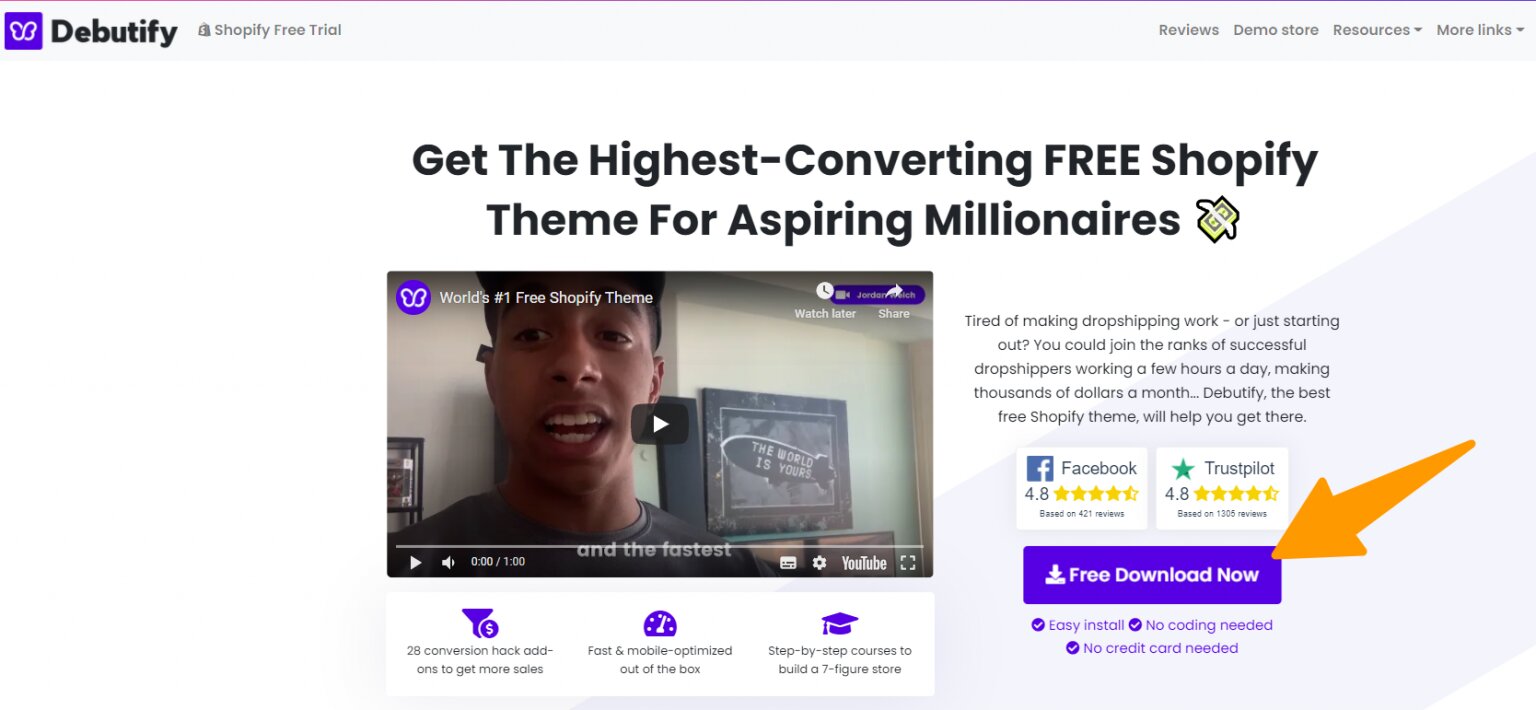 This theme has thousands of active users globally who use it without any significant complaints.
Features: This free Shopify Theme is specially designed for Shopify stores. It is a highly customizable template that can change to match your store's design preferences and color scheme. Debutify will have you up and running in a matter of minutes with a beautiful, responsive design.
Advantages: With Debutify, you can easily create a look and feel that works well for any kind of store. You will be able to sell more products with Debutify than ever before. It also makes you a great salesperson instead of just an online store owner.
Benefits: You can add an attractive, professional design to your store without having to hire any other designers or developers.
Founders of Debutify Theme : Ricky Hayes & Raphael Bergeron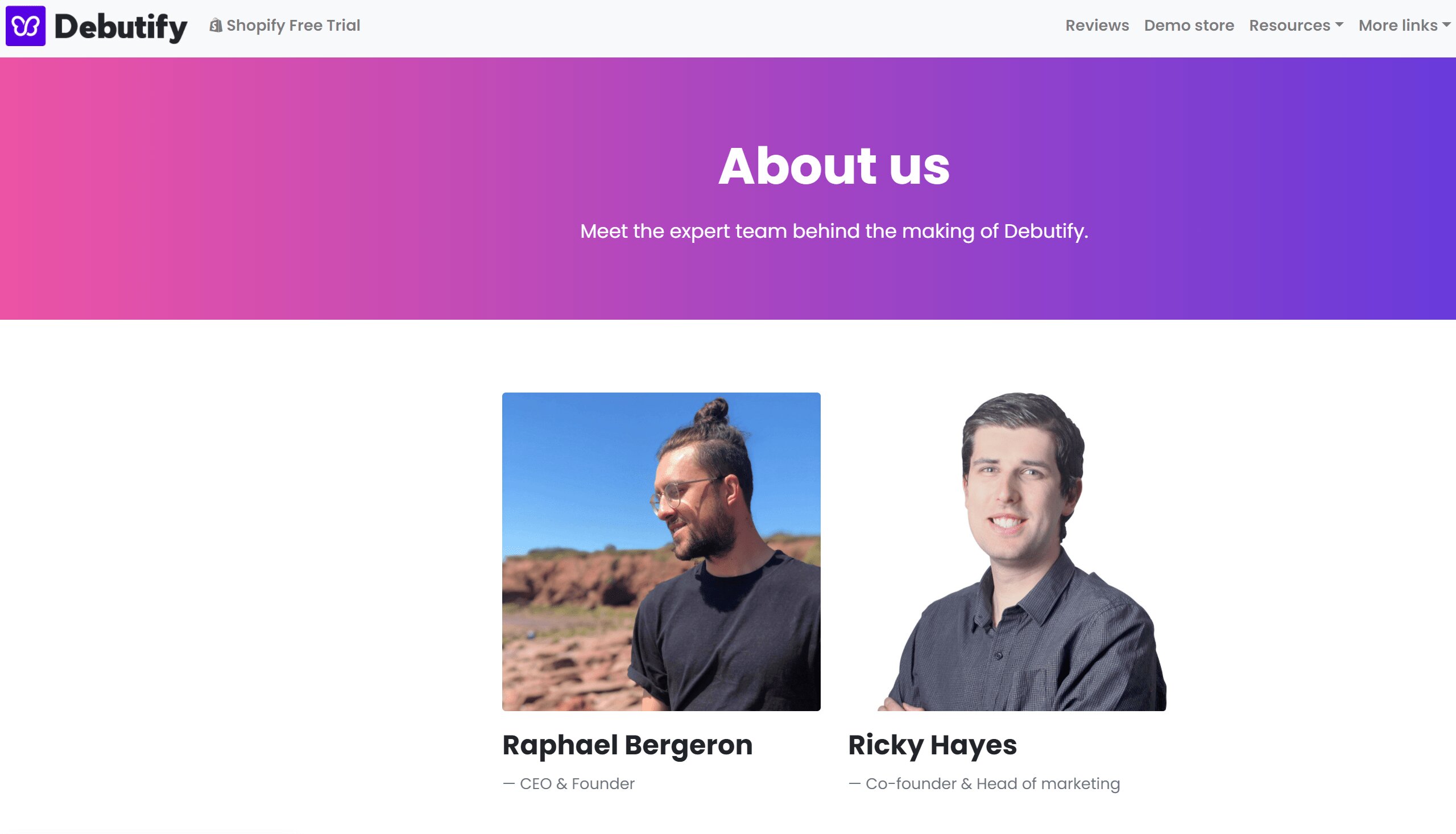 Debutify Review – Features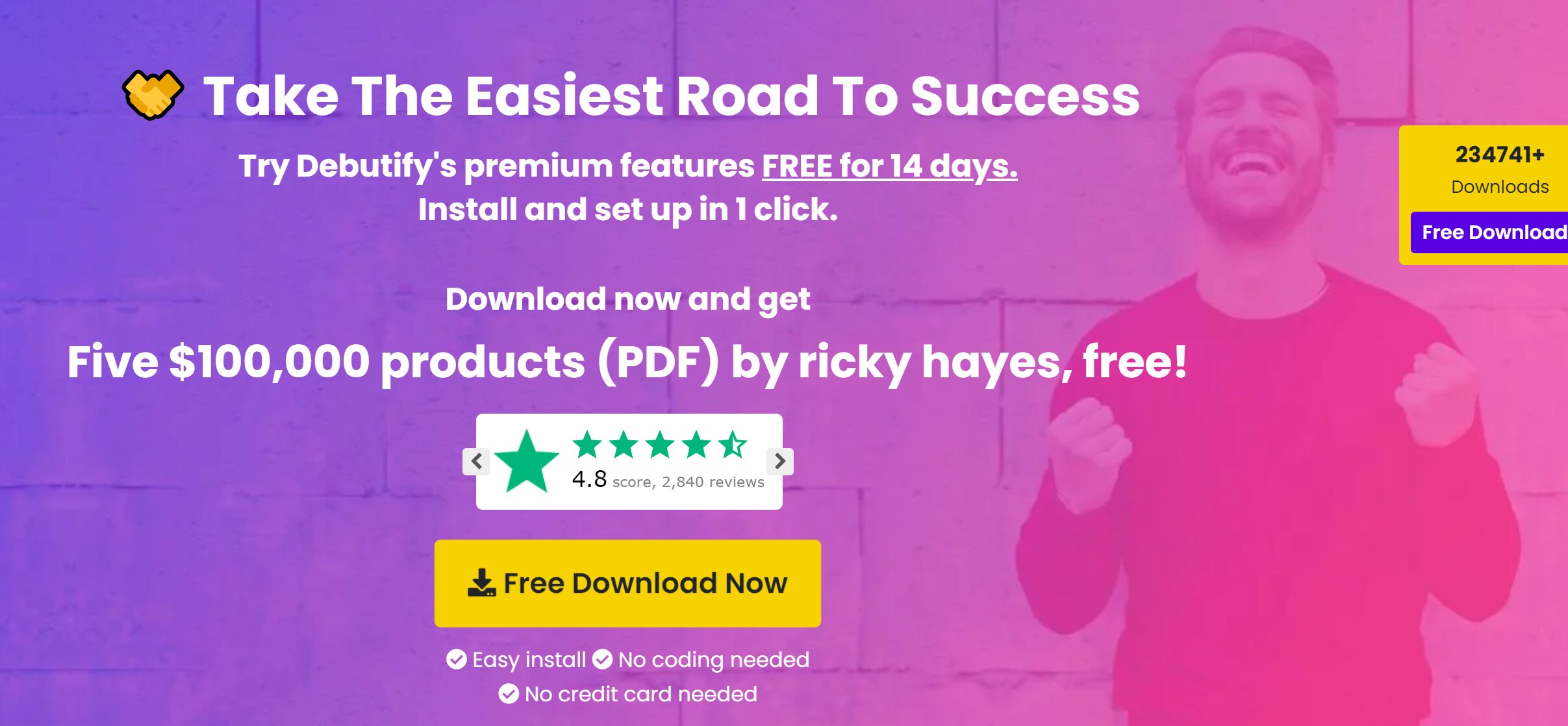 Benefits Of Using Debutify Theme : How do I use Debutify?
Clean code, a quick page load time, and useful functionality. The Debutify Shopify theme includes plenty of benefits for individuals looking to build a modern, streamlined, and user-friendly ecommerce site.
Simple to Customize Theme for Shopify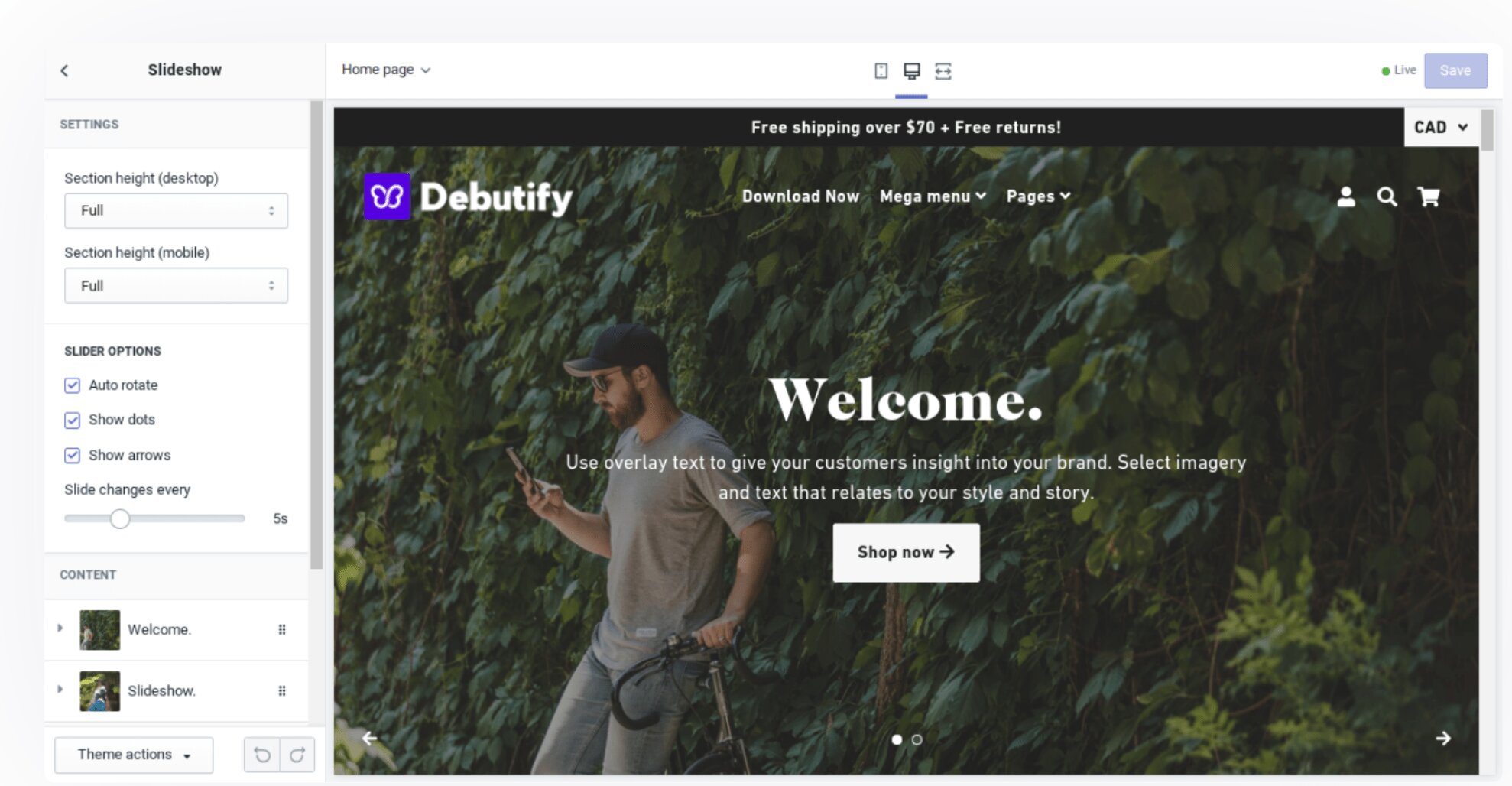 Debutify also includes adjustable aspects to assist company owners and start-ups in creating a unique website that meets their needs. With configurable slider choices and fade-in animation, you have the ability to alter and change the slideshow. You may also customise the header and footer of the theme, choosing between a transparent logo over slideshow, a sticky header, a transparent header, and whether you want the navigation to be left, right, hidden, or in the centre.
Menus, text, photos, social media buttons, newsletter signup, payment icons, and contact information can all be found in the footer.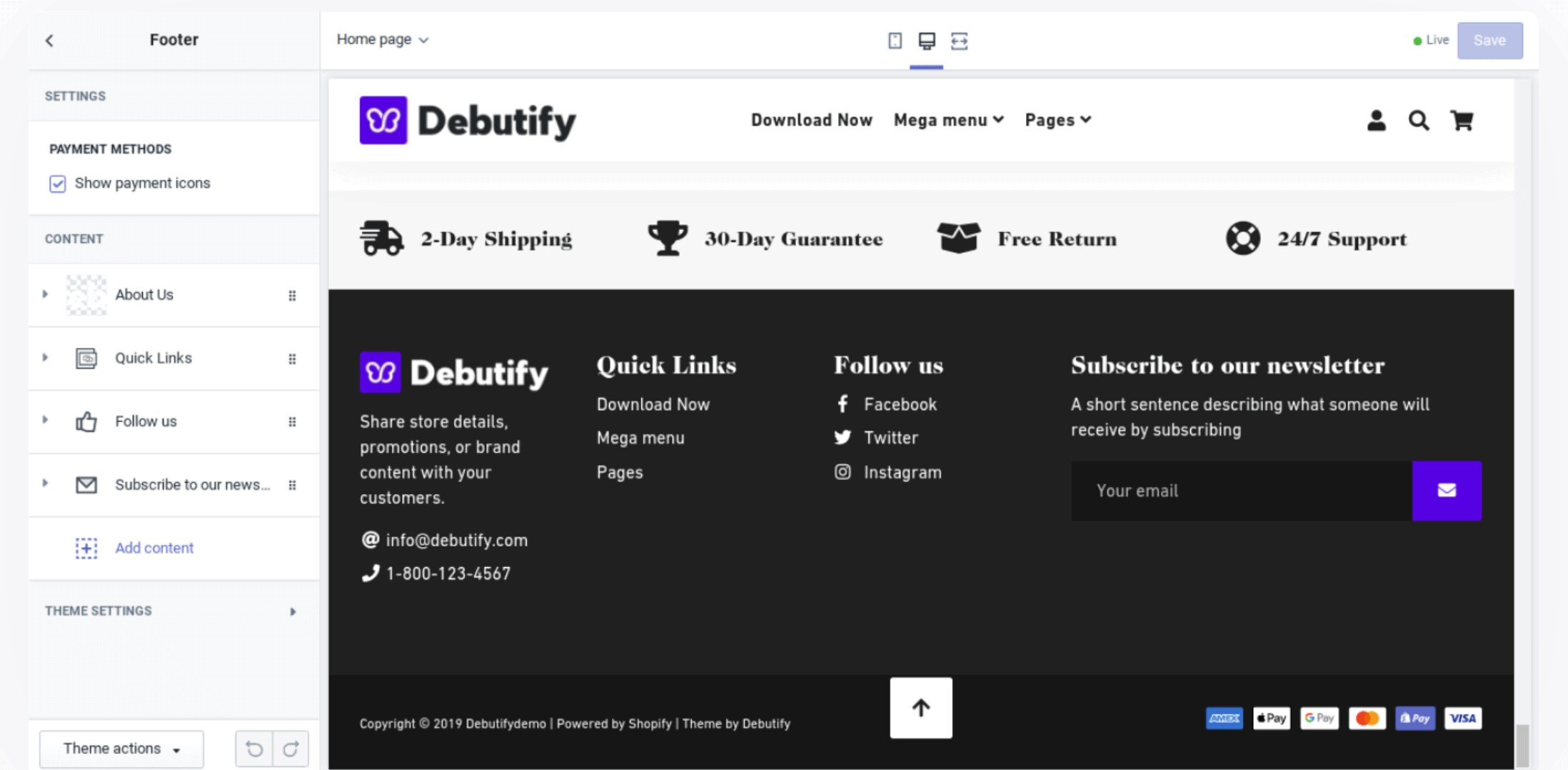 Another advantage of Debutify is the large number of colour possibilities available. This means you can be more inventive with the design and feel of your Shopify store. It's a fantastic free theme that's suitable for both beginners and advanced Shopify users.
Debutify Shopify Theme's Extra Features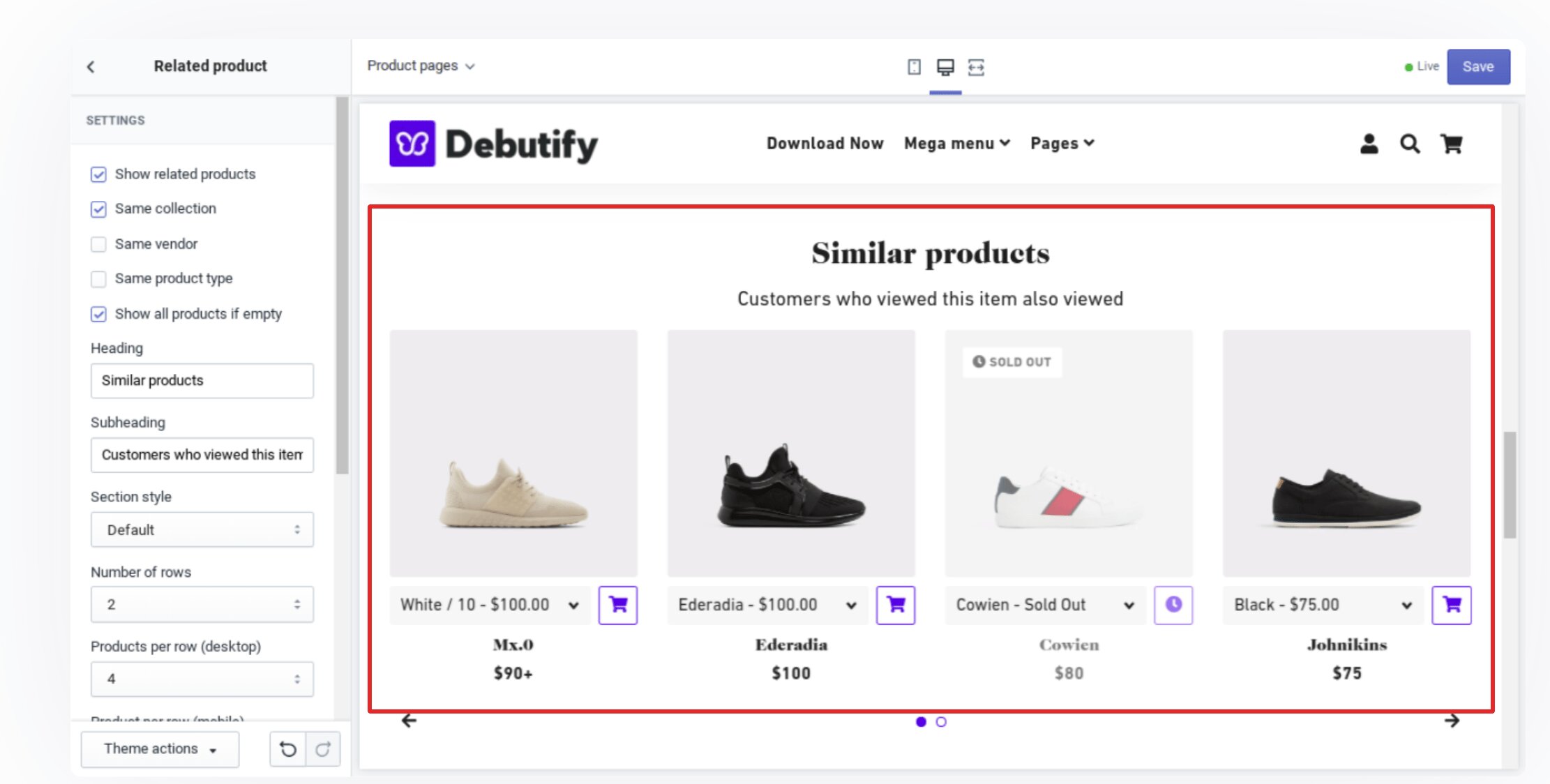 You can get exclusive access to a wide choice of Debutify applications that can help you take your Shopify store to the next level for a few dollars a month. The advantage of employing the additional features rather than downloading separate add-ons is that you can rest assured that these apps will run smoothly on your site and will not interfere with the Debutify theme.
This can happen when you download multiple apps from different developers, and if one of them ruins your theme, it might take hours, if not days, to fix. This might cost you not just time but also money because your site is unable to convert sales or accept payments while it is down. This is why it's always a good idea to prepare ahead of time and back up your Shopify store before installing any plugins or apps that could break your theme.
Because the Debutify features were created specifically for use in conjunction with a Shopify site using the Debutify theme, you can rest assured that your site will not break.
Conversion Optimisation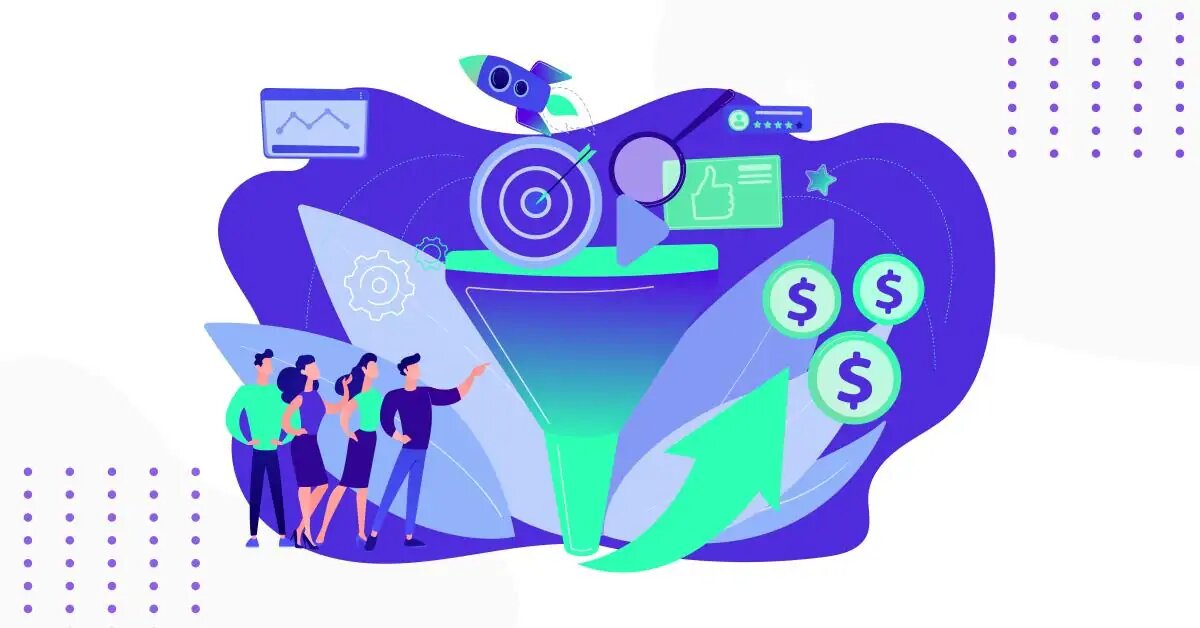 Testimonials, reviews, and suggested items are all effective strategies to boost your online conversion rate, and Debutify has made sure to incorporate these components in its theme. There's a testimonial box where you can update and post customer reviews about your products and services, which will be displayed when people look at your website's products. Positive feedback about your company will undoubtedly assist to develop trust and inspire customers to shop at your Shopify store.
This can be customised to rotate automatically or to show arrows or dots that a user can click to go through additional reviews.
Instead of trying to browse through each individual item, this Shopify theme allows mobile visitors to rapidly navigate among products and featured products. You can improve your site's user experience by making it easy to use and allowing users to browse online faster. This will enhance your conversion rate. Nothing is more frustrating than losing potential consumers due to a poorly constructed website, so take use of this amazing Shopify free theme.
Regular software updates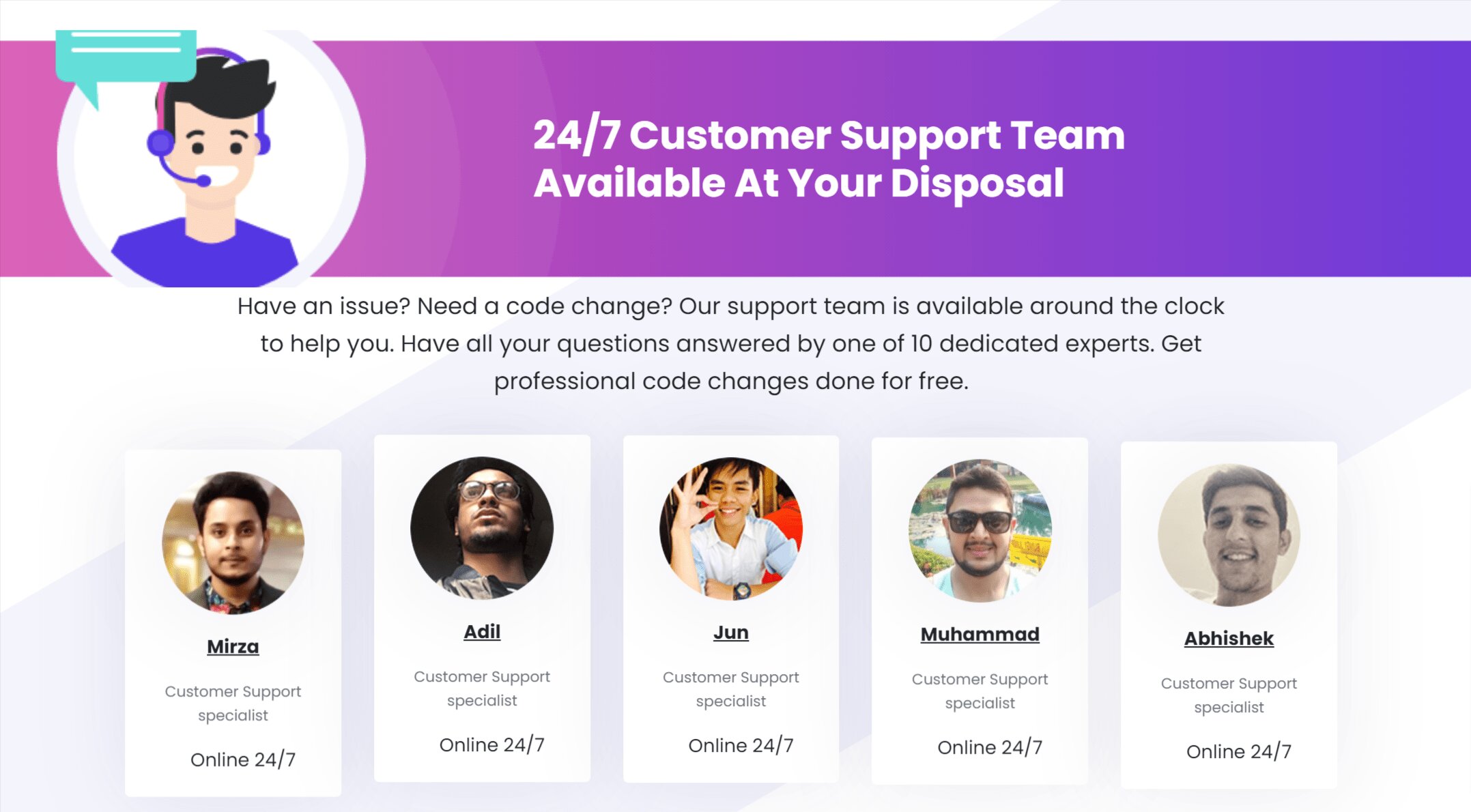 Debutify provides regular software updates to both free and paid users. Users have automatic access to these updates depending on their membership options.
They also receive regular updates notifications, and the theme's support team is always interested in hearing from subscribers regarding the effectiveness of the updates as well as any relevant criticism.
Mega navigation menus with advanced columns
The commercial edition of Debutify, in contrast to the free version, allows users to customise their navigation menus and add additional columns to their menus.
As a result, these subscribers will be able to effortlessly manage their products and make them more available to visitors and customers. They may construct a complex menu layout with columned photos, navigation, products, and more using the theme.
Notifications of live sales
You can instantly tell your other buyers about ongoing sales of various products on your site with Debutify Premium. Because of a lack of authenticity, trust, and involvement, many visitors will abandon a website before purchasing anything.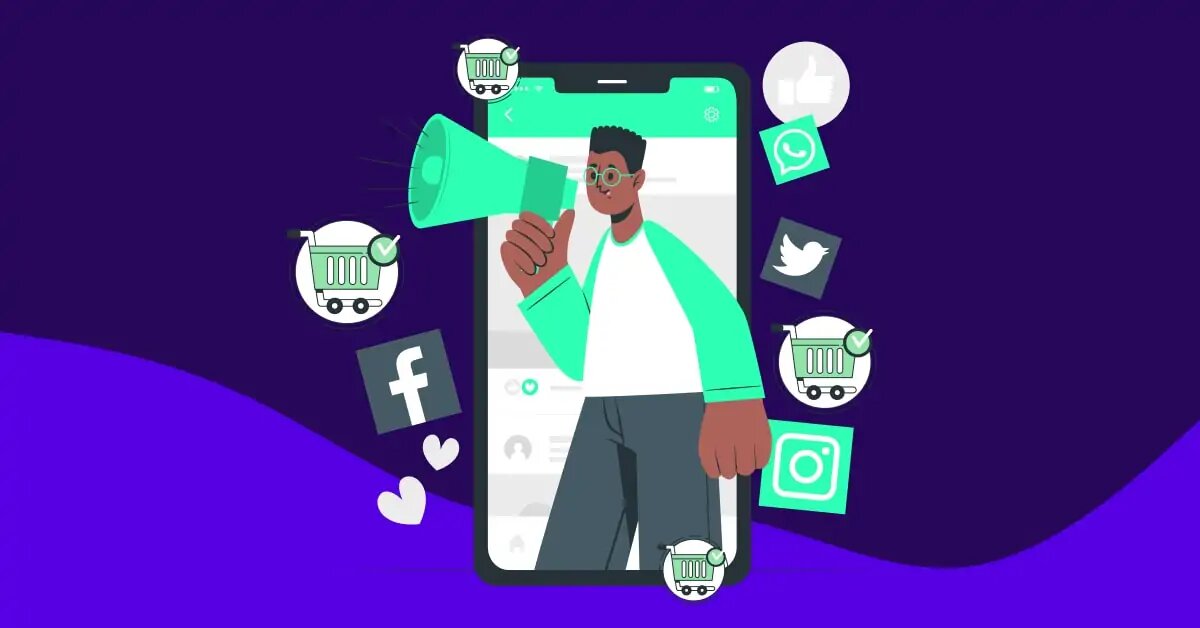 Store owners can use a sales pop-up plug-in to lower the number of abandoned carts on their site from new visitors. Recent and attractively-designed recent sales pop-ups on Debutify Premium inform visitors and other purchasers about the products acquired from the store, giving them more confidence when making their first purchases.
The live sale plug-in is well integrated with the theme and takes up very little space on your website.
Adding product tabs and videos to your product pages.
Debutify premium users can embed YouTube videos, popular product reviews, and product tabs on their product pages to provide buyers with the information they need regarding specific products.
You may quickly add any more information about your items to product pages using the customization settings. Customers and visitors may rely on your site to supply them with precise and dependable information about specific items thanks to this feature.
Your product page can have a maximum of three product tabs. The first will be in the product description, the second will be a snippet, and the third will most likely be a static page.
The theme has features that allow your product tabs to be easily accessed by your customers and visitors.
Cart functionality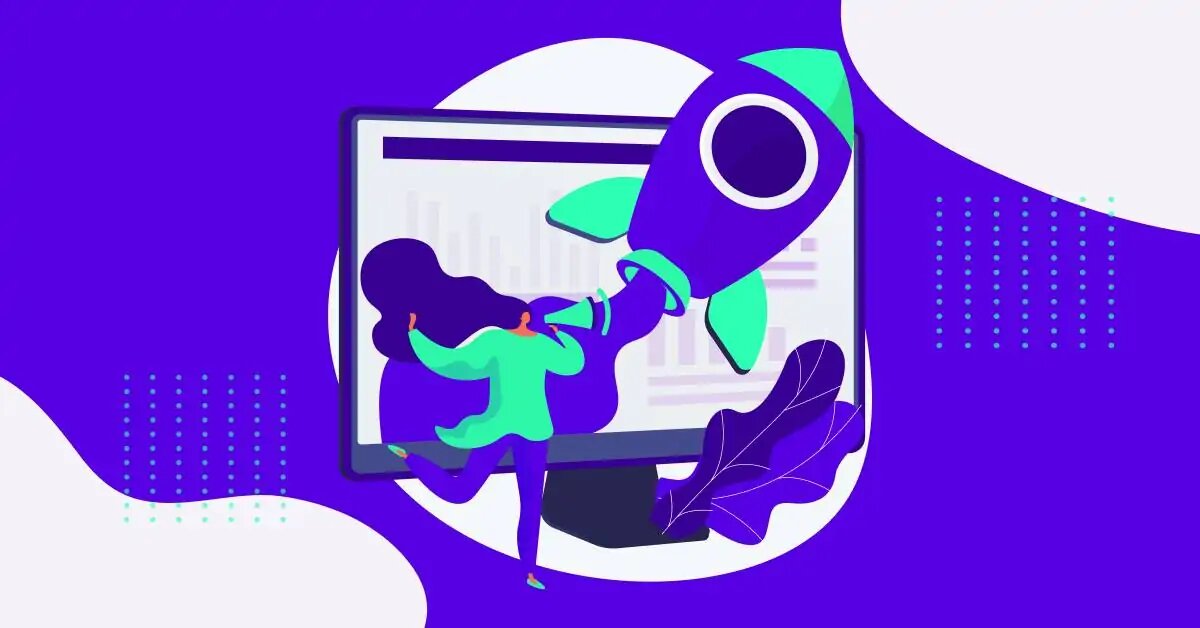 Five of Debutify's premium features are related to the website's cart functionality. When you use premium Debutify, you can add cute small animations to your shopping cart.
Add-to-cart animations are included in the theme, which are perfect for encouraging visitors and customers to keep adding products to their shopping carts. It employs micro-interaction designs to make the shopping process more enjoyable and engaging.
Premium Debutify also lets you add a "add-to-cart" button to numerous things on your site, making it simple for visitors and customers to add multiple goods to their shopping carts.
Although 'Add to Cart' buttons are modest, they are essential in any online store. These bright, small, and rectangular clickables link products to the shopping cart and serve as a branding extension for your store.
It's critical to give your 'Add-to-cart' button some more thought. On the products page, home page, and personalization page, premium Debutify allows you to place a huge and conspicuous 'add to cart' button under your products.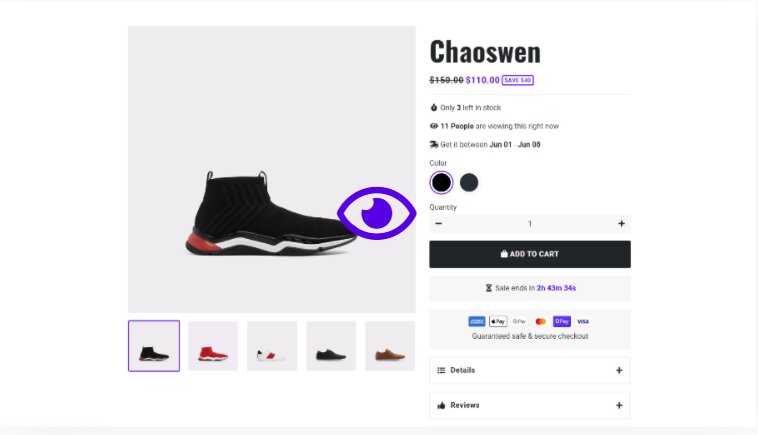 You can also change the button's colours and size.
A sticky bar for adding things to your shopping basket is also included in the theme. When a consumer scrolls or swipes down, or when they swipe or scroll past the 'add to cart' button on your product page, a visible floating bar known as a sticky add to cart bar appears.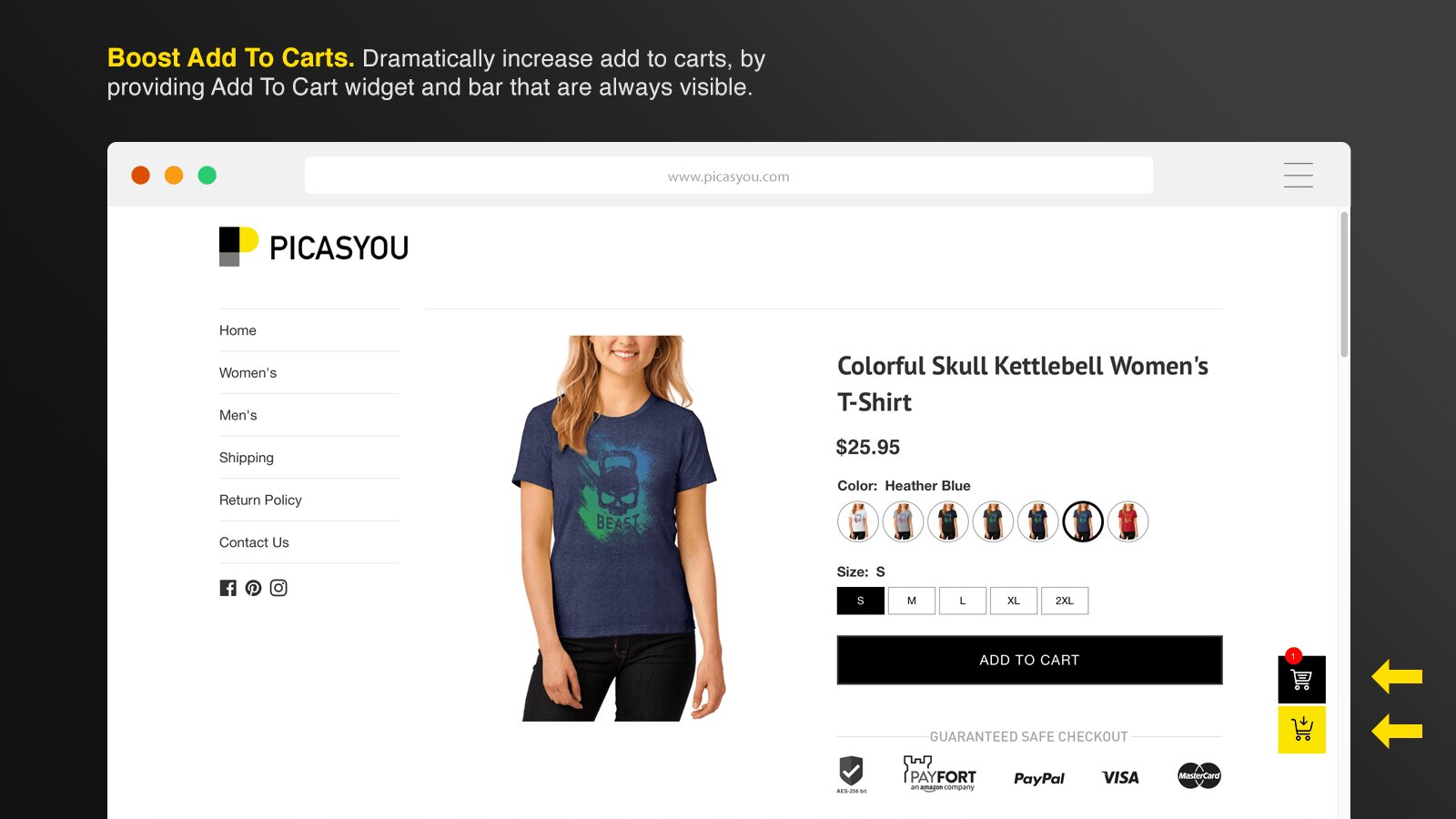 This bar has a "buy now" button that allows buyers to purchase a product without having to return to the "add to cart" button.
Upsell pop-ups are another premium Debutify feature connected to cart functionality.
Upsell notifications and promotions, in general, provide the greatest available bargain for products that meet the customer's needs. Your store will see improved sales and revenue as a result of strategically positioned upsell pop-ups and clever market targeting, and customers will appreciate the greater value for products you provide them.
Debutify premium allows users to schedule the appearance of their upsell pop-ups and the frequency with which they appear. Users can display trust badges in the checkout and product pages with Debutify premium.
With growing concerns about cybersecurity among online buyers, it's more important than ever to earn your customers' and visitors' confidence and loyalty.
As a result, trust badges serve as social proof that your online store is safe for customers to connect with without fear of their personal information being shared with third parties.
Does Debutify Offers any Coupon Codes?
If you're planning to invest in any of Debutify's premium versions, we have good news for you.
You can get up to 50% off onDebutify. For your convenience, we have put together a list of resources available online that you can use to get verified Debutify coupons and promo codes in 2020.
Currently, there are many independent websites that offer Debutify's free promo codes and coupons.
You can get up to 50% off on Wativ com. Also, you can get up to 20% off on all Debutify versions using discountcodez.com.
Couponseeker, Clothingric, and offers com also offer a flat 10% off Debutify promo codes and coupons.
The #1 Most Powerful Features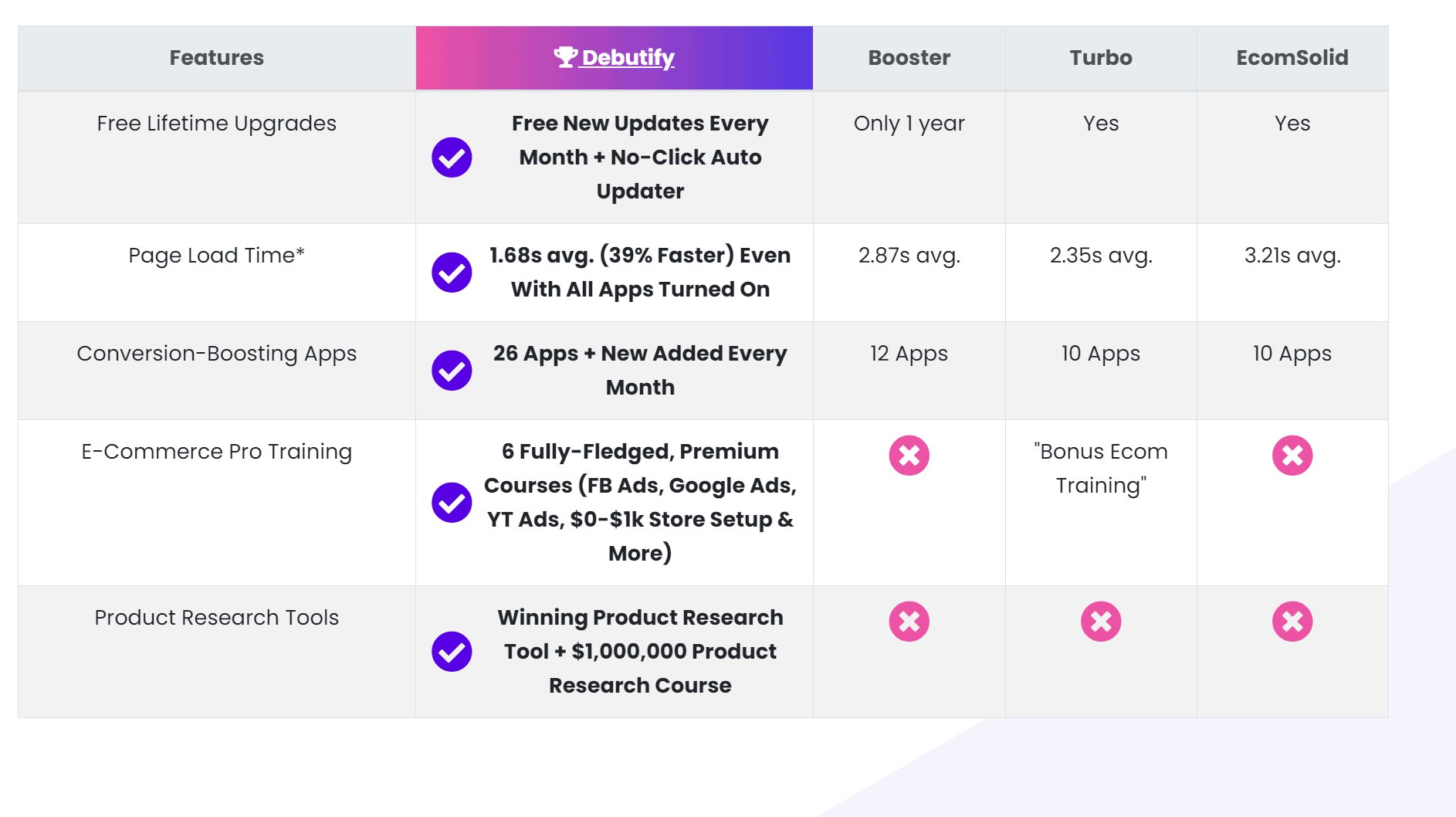 Any Shopify Theme Could Give You Debutify gives you many times the performance and apps of Shopify leading themes, plus exclusive features and masters training you won't find anywhere else.
Why Top Ecommerce Entrepreneur Recommend Debutify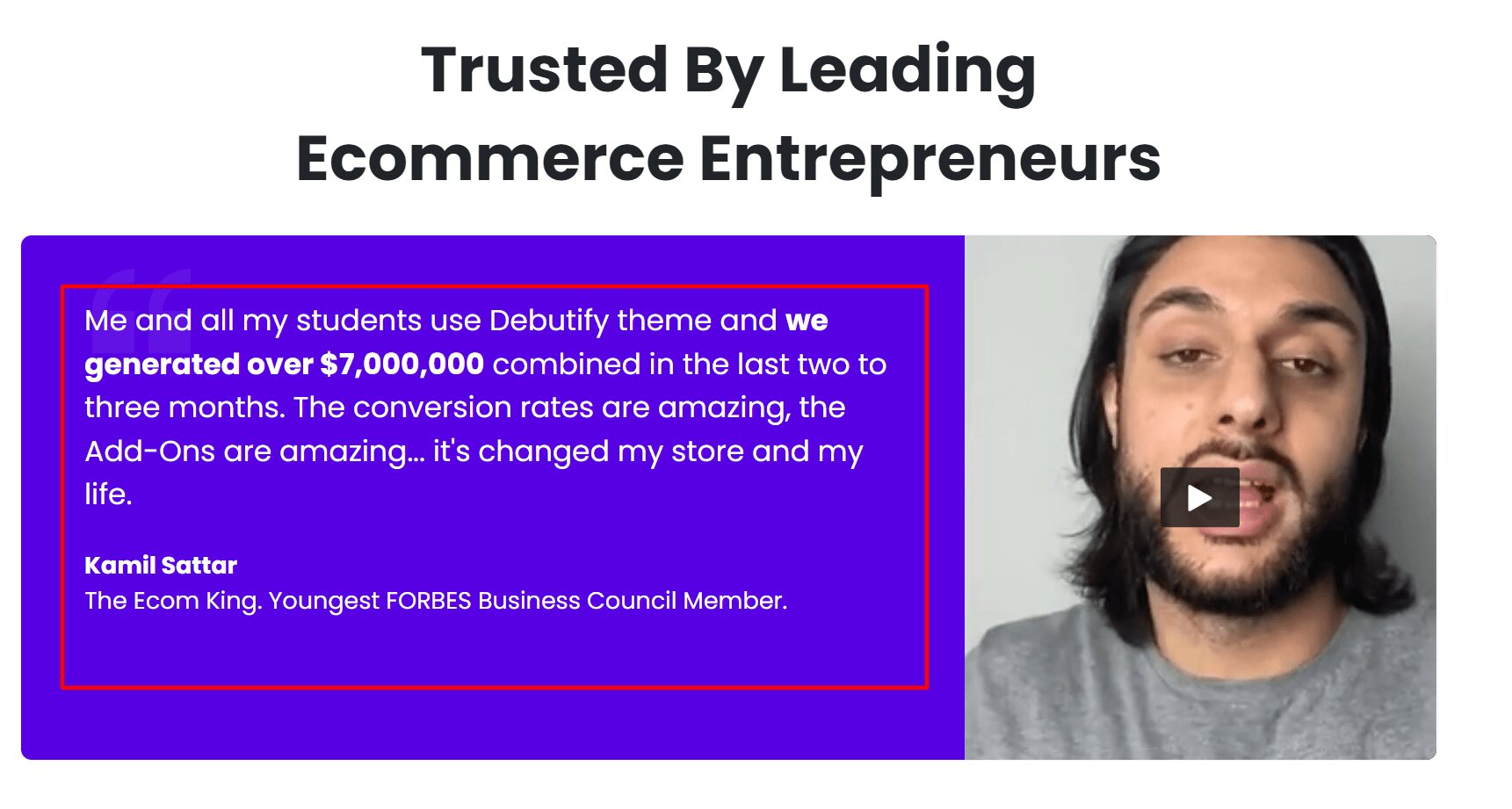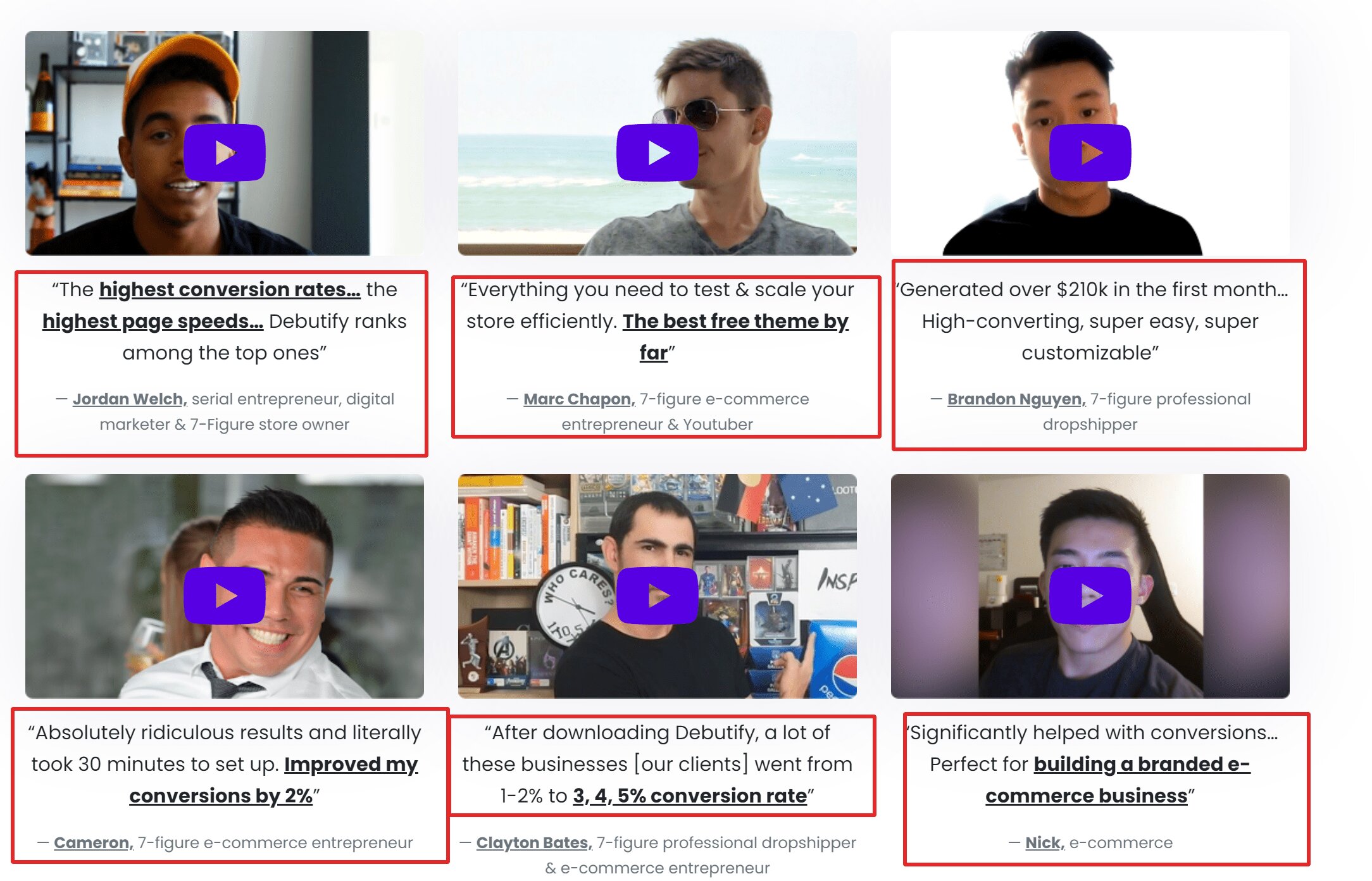 Debutify Shopify Theme Tutorials
Newsletter Pop Up
Lower cart abandonment & bounce rates
Get more sales by turning exits into purchases
Sync contacts with Klavyio & Mailchimp
Fully customizable: text, style, image, trigger, animation, coupon code & more
Easy 1-click install & 1-click activation
Product Tabs
Easily create & organize rich content for customers
Improve customer experience to get more sales
Fully customizable: HTML content, tab name, icons, images, reviews, layout, visibility per product & more
Easy 1-click install & 1-click activation
Trust Badges
Earn customer's trust and lower resistance to sale
Increase conversions and lower cart abandonment
Fully customizable: change appearance, location
Easy 1-click install & 1-click activation
Cart Countdown
Increase urgency to make customers buy now
Lower cart abandonment rate
Fully customizable: set message text, message icon, timer, translation and more
Easy 1-click install & 1-click activation
Upsell Bundles
Cash in by increasing average order valueRecommend AI-powered bundles for highest AOV
Fully customizable: change position, style
create custom bundles to re-use & more
Easy 1-click install & 1-click activation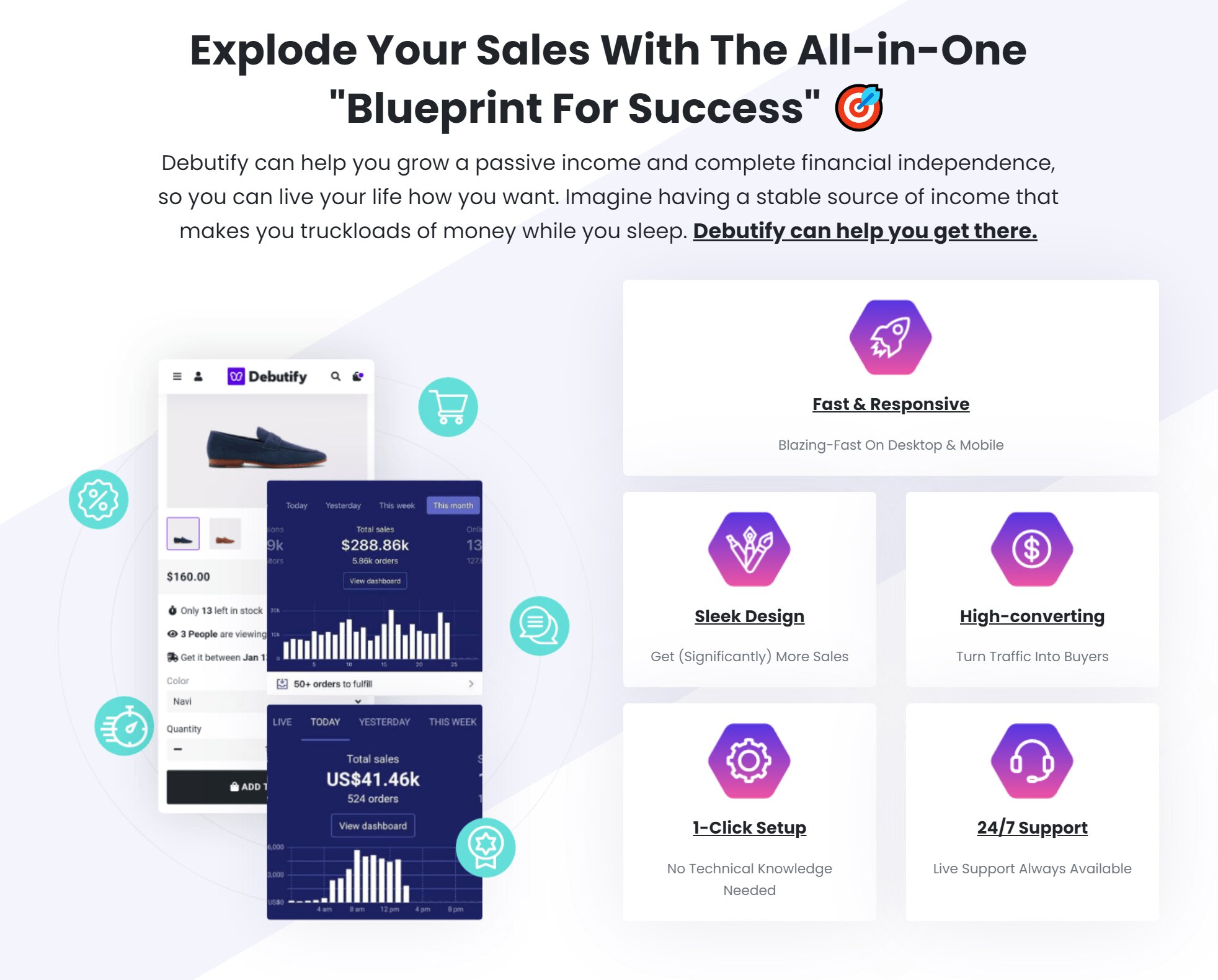 Sell Anywhere in The World With 20+ Translated Languages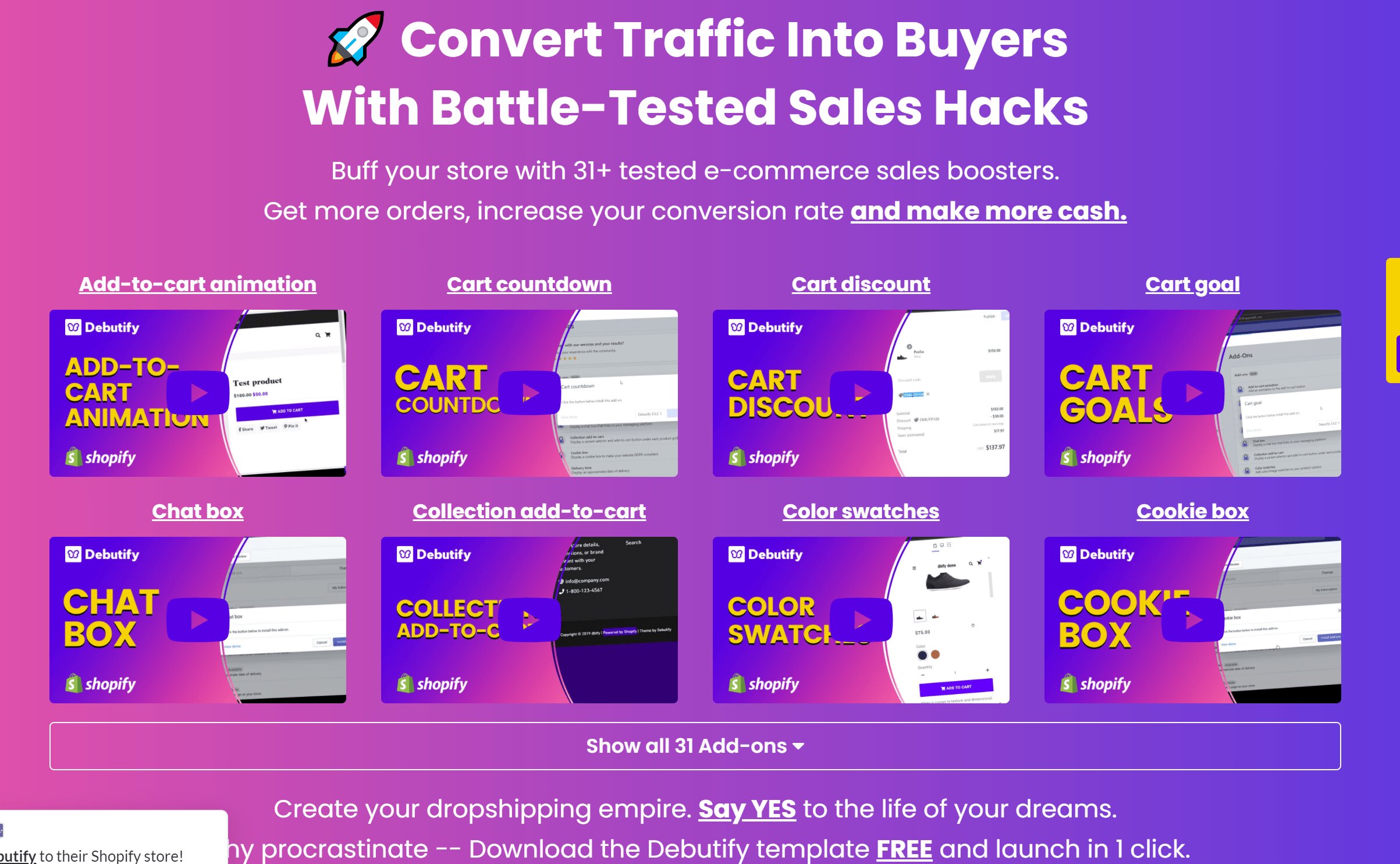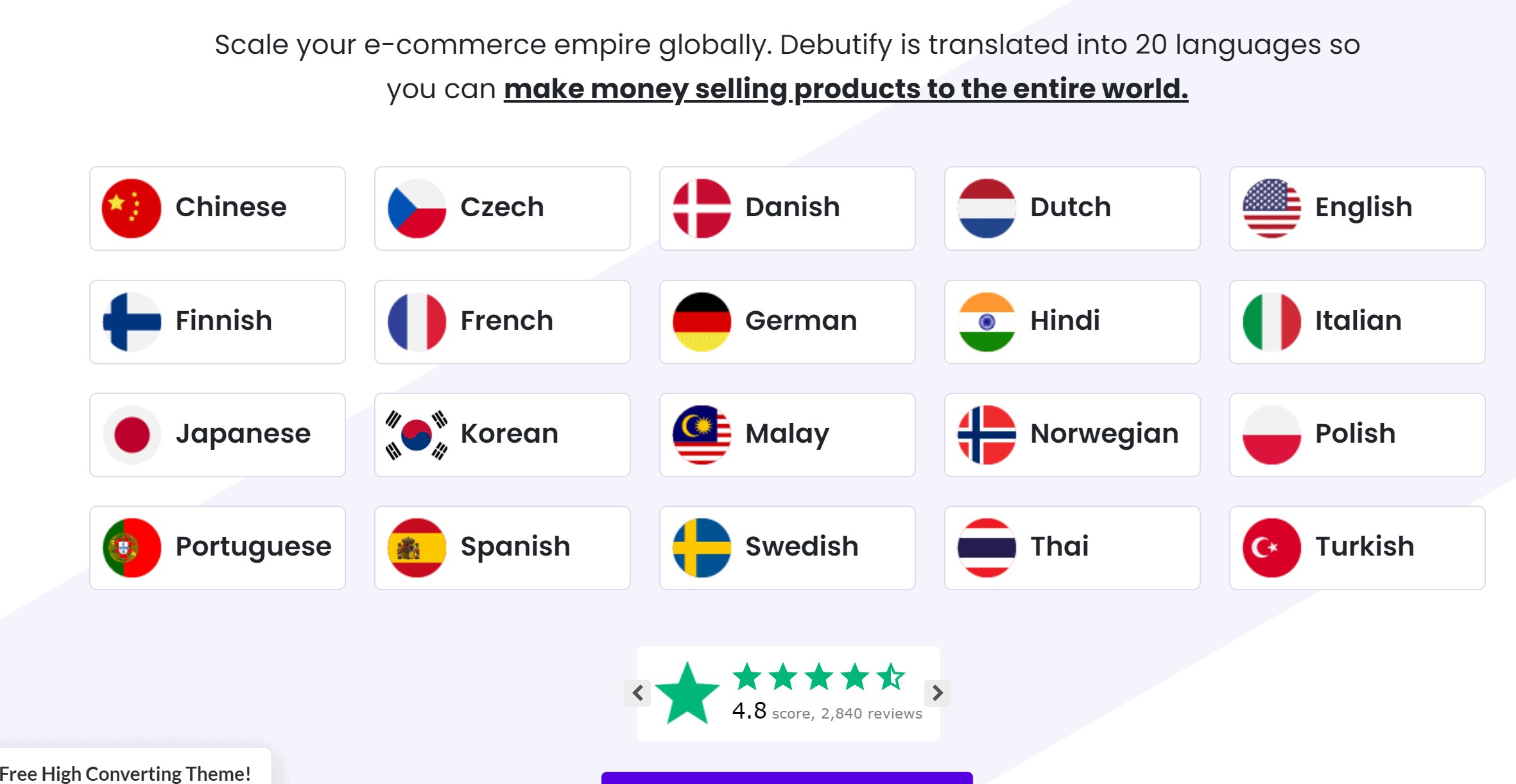 Why Inc.om Says Ecommerce is huge opportunity & can make you lot of money :

Dropified founder Chase Bowers recognized this tedious process when he first learned about the dropshipping concept. During a four-week mastermind, he connected with a fellow entrepreneur who had just entered the profitable e-commerce industry and was making strides–profiting $30,000 in just the first 15 days of his online store.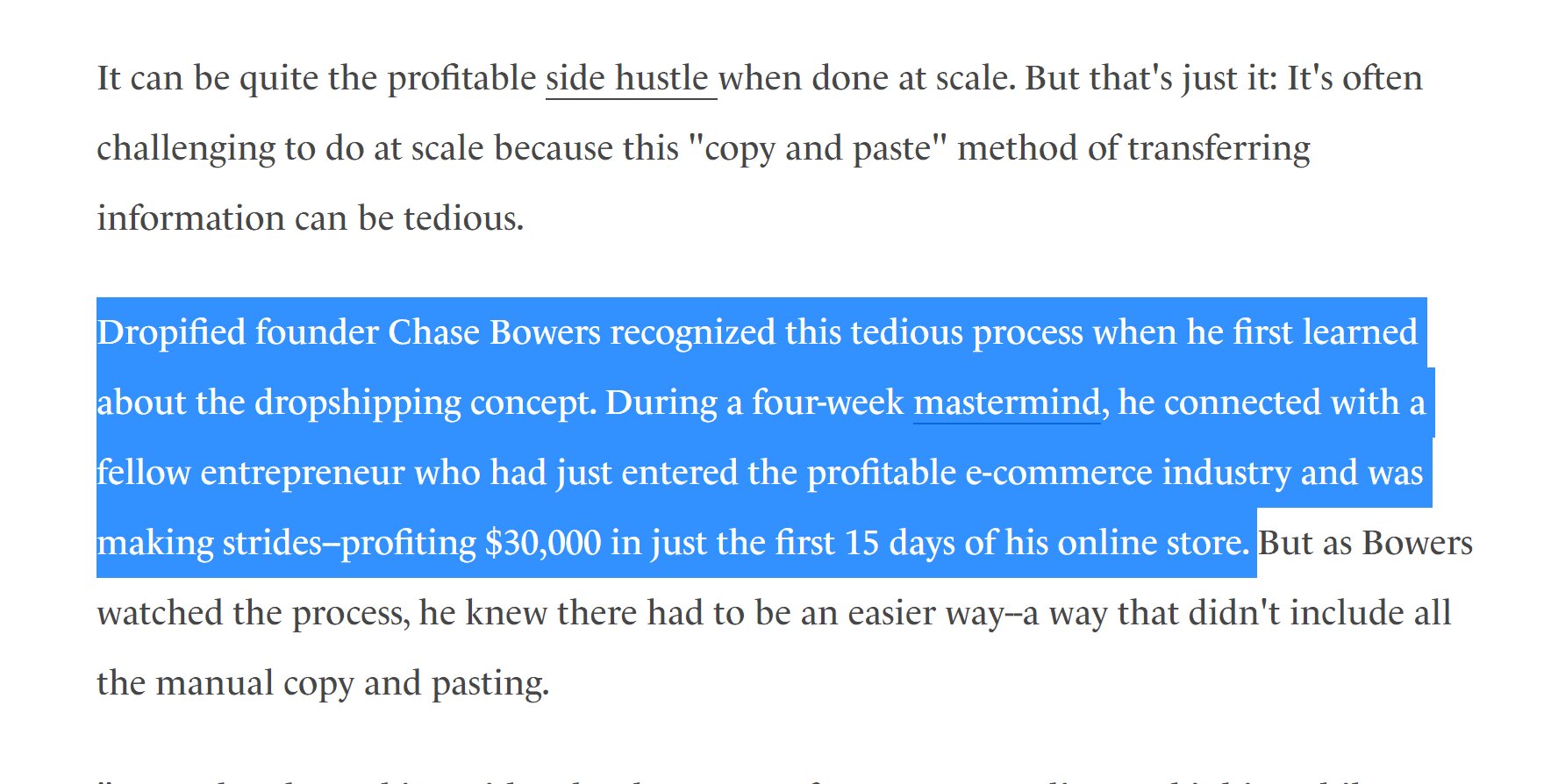 Versions & Pricing Debutify
Debutify is available in four price variants. The free version includes everything you need to get started. But we suggest you invest in one of the premium versions if you run a store with large inventory or more complex operations.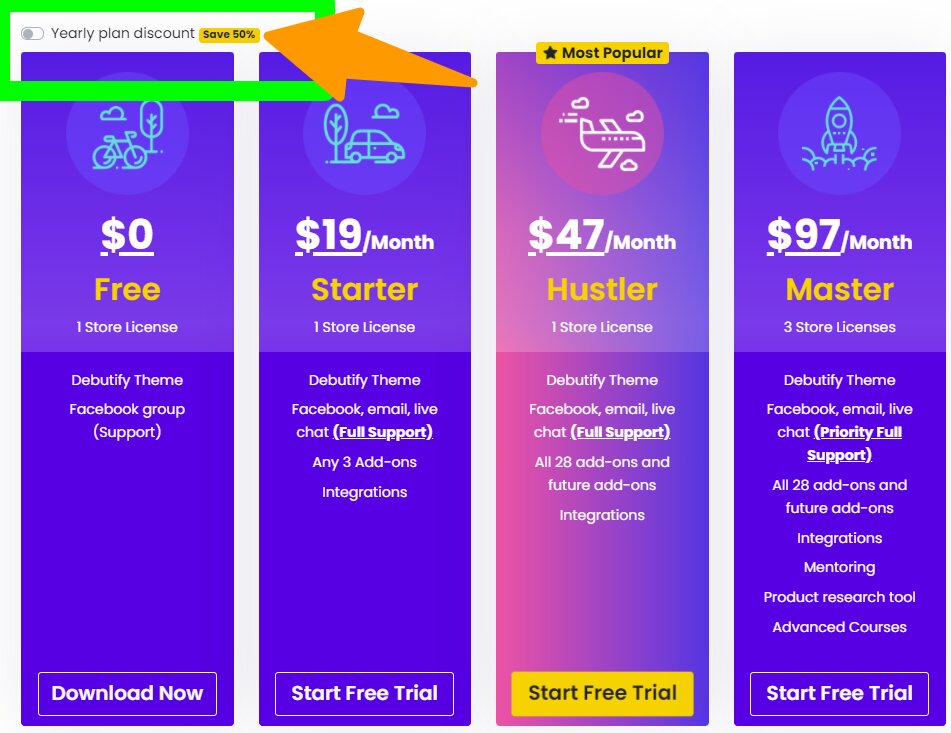 Free: Includes 1 store license, a standard Debutify theme, and basic Facebook support
Starter: The starter pack comes with 1 store license, 3 add-ons, a standard Debutify theme, and full Facebook
support. This package is available at $19/month
Hustler: The hustler package includes 1 store license, a standard Debutify theme, full Facebook support, and all 28 add-ons. This package is available at $47/month
Master: The Master package comes with an affordable price tag of $97/month. It includes 3 store licenses, a standard Debutify theme, 28 add-ons along with future add-ons, product research tool, mentoring, and advanced courses
FAQ's Related To Debutify Review
Is Debutify really free?
Because it was past time for someone to build a free Shopify theme that was more than decent! There are over a million Shopify stores, yet only ten basic free Shopify themes are available, which is absurd. The Debutify theme will always be free and amazing!
What exactly is the Debutify App?
Debutify is far more than a standard Shopify theme or app; you'll be able to download our free theme with a single click and gain access to a wealth of strong integrated features.
What do Debutify add-ons?
Debutify App add-ons are simple yet powerful features that may be added to your store. They've been fully integrated into the Debutify theme: Doesn't slow down page load time (like a regular Shopify app) and adapts to your theme's style and settings automatically.
How about client service of Debutify?
Yes, the customer service I've had has been excellent. The customer service representative was helpful, and they are available 24 hours a day, 7 days a week. Because there is a human element involved in the customer care mechanism, you may have mixed feelings at times. The majority of the time, the service is excellent.
Is Debutify a secure platform?
Yes, the app only has access to the manage shop permission in order to download Debutify themes and add-ons to your Shopify store. It does not have access to any of your customers' data.
Is it possible to swap add-ons on Debutify?
Fortunately, Debutify allows users to swap out add-ons if they don't match the style and appearance of their store. All you have to do now is uninstall the add-on you don't want and replace it with the one you want.
Is it possible to change Debutify plans?
There are three pricing options for the Debutify theme. Subscribers can change plans at any moment using the Debutify App. However, in order to activate your desired price plan, you must make the necessary payments.
Why should you choose Debutify?
It goes without saying that Debutify is one of the top free Shopify themes available. Even if you use the free version, you may expect a significant improvement in your Shopify store and how customers rate your products. It is one of the most user-friendly alternatives available, with lots of adjustments and attractive animations, as well as easily configurable styles.
Is Debutify the best Shopify theme?
For aspiring entrepreneurs, Debutify is the ideal Shopify Dropshipping, Print-On-Demand, and brand retailers that want to grow sales and profit from their ecommerce sites. I strongly advise you to try the free edition of Debutify; you will enjoy it.
Why is my logo on Debutify so small?
Because it's a little image (16939) and your retina screen is actually using twice as many (physical) pixels to display it (33878), it'll simply be resized —scaled UP, in this case.
What permissions is Debutify App accessing?
They only need manage store permission to download the Debutify theme and add-ons to your store. They have no access to any of your customers' details.
Which one is the best? Debutify or Booster Theme?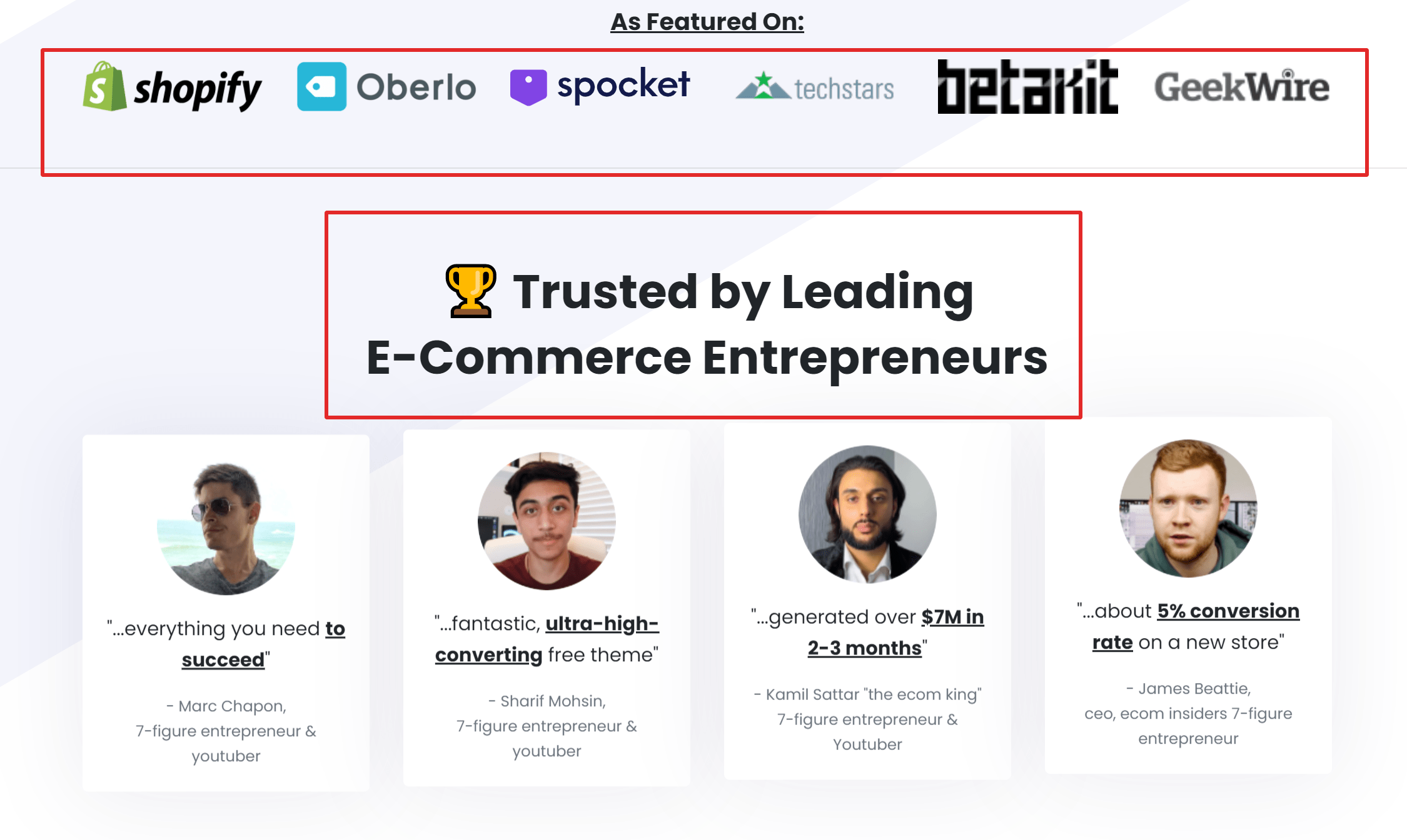 Debutify is the #1 FREE theme on Shopify, whereas Booster is remarked as the master of conversions. The good with Debutify is that you have a lifetime FREE version with basic features. On the flip side, Booster Theme only has a premium plan for e-commerce businesses looking to explore their potential of growth in no time. Check out Booster Theme Reviews Here.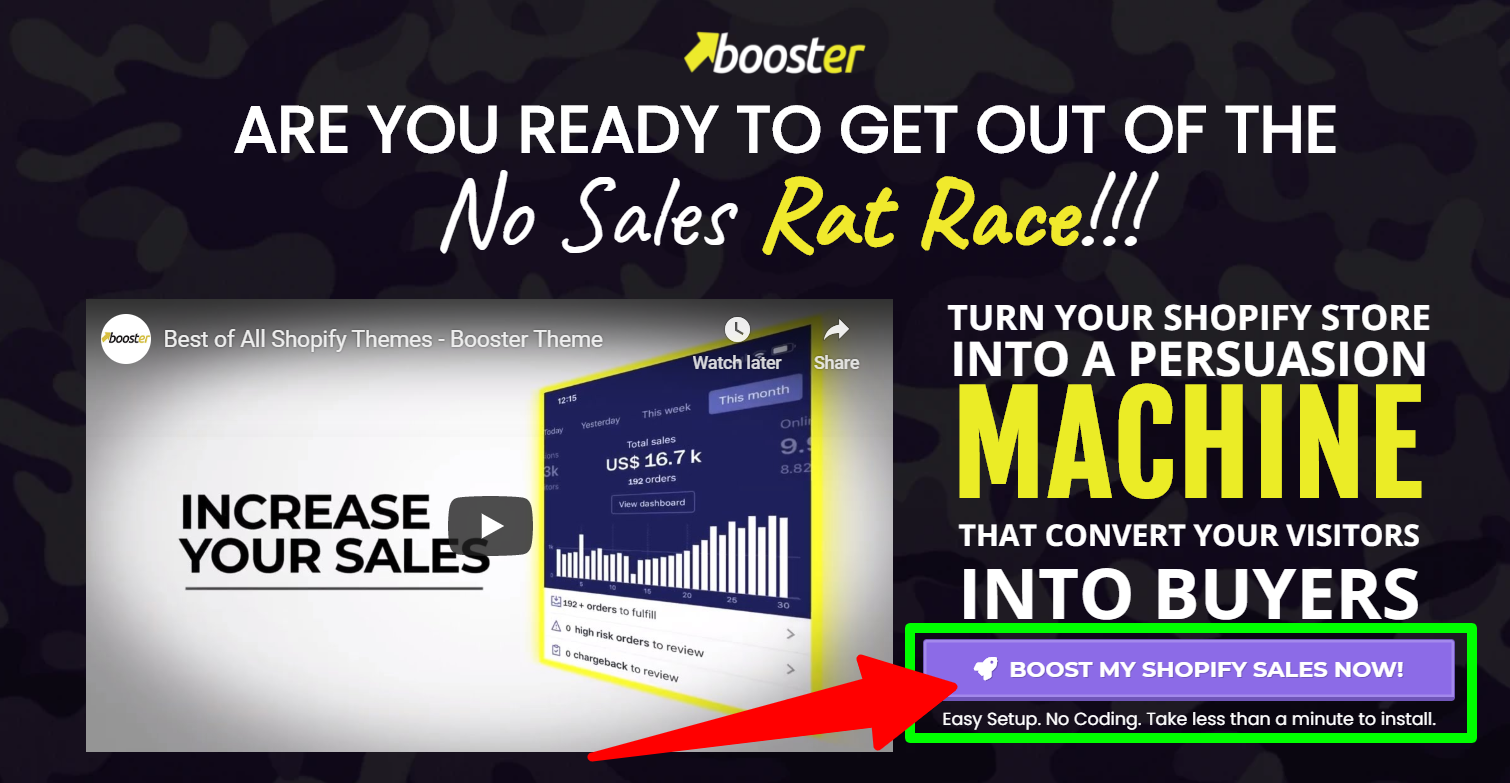 You also have multiple premium features that come with Debutify, making it a top choice in areas of conversion, marketing, better engagement, and design.
Both themes offer responsive web design. The interface is attractive, simplistic, and equally friendly.
You may want to use Booster if you can afford to spend some extra bucks out of your pocket. Plus, to acquire Booster, you must be willing to pay the fee in a lump sum. That's exactly where Debutify covers by allowing you to subscribe to a monthly plan.
There are however different, invaluable features that make these two themes a tough comparison.
The Booster theme may just be the ideal choice for conversions as you get the prime features of the product to upsell, cross-sell, and the amazingly powerful feature of product countdown. That's the reason why it is highly recommended for conversions! With a Booster, you truly can create an urgency for the customer to act!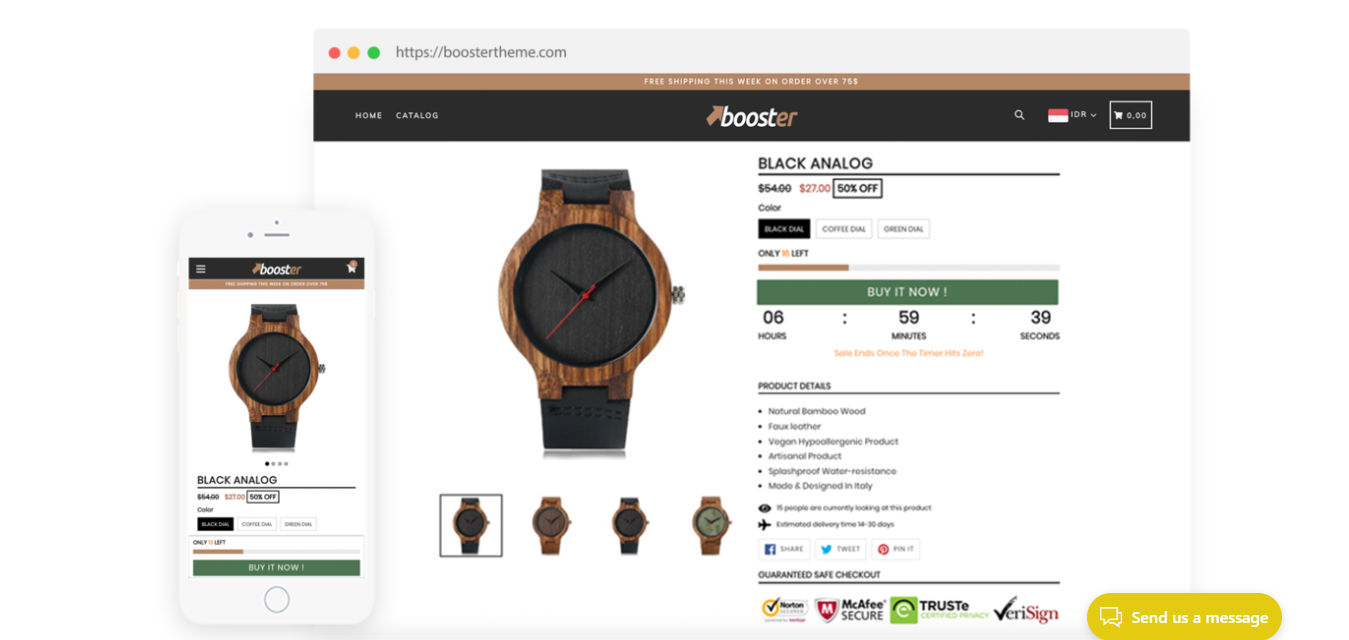 In comparison, The Debutify theme is a super saver allowing you to save $65 for a year. You get a cart countdown feature plus a cart animation that adds an elegant touch to the interface. You also get the discount saved, and much more exciting features. These are premium add-ons that may just do the trick for your sales!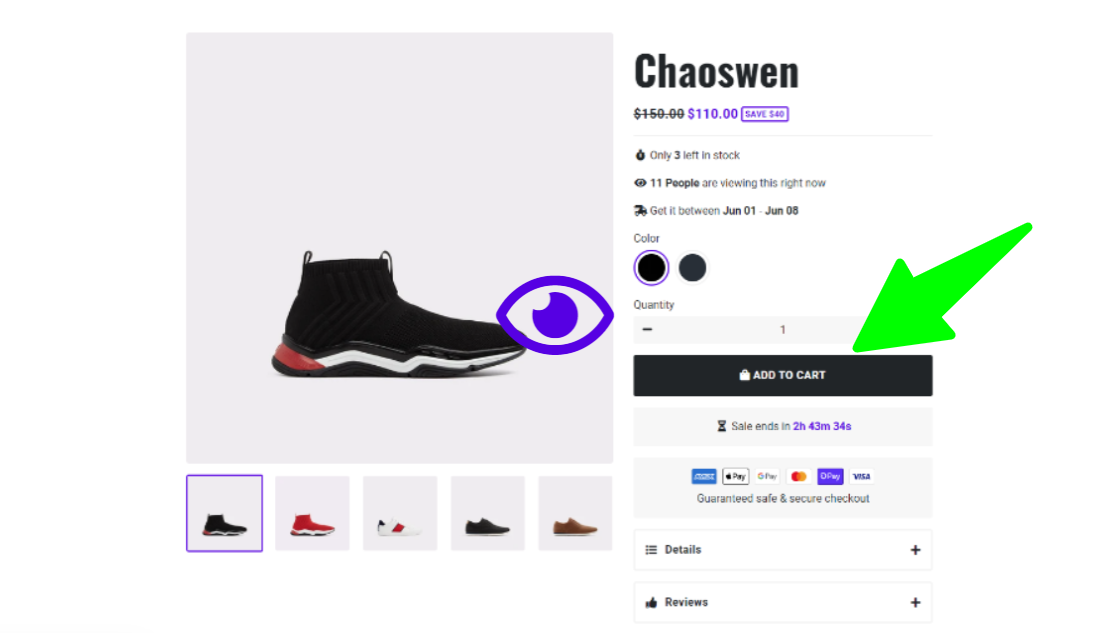 The Verdict
It's really hard to pick one. Honestly, if you're planning to save or if you want to try a Free Theme to help yourself build trust, then we would recommend you to go with Debutify.
Debutify vs Turbo theme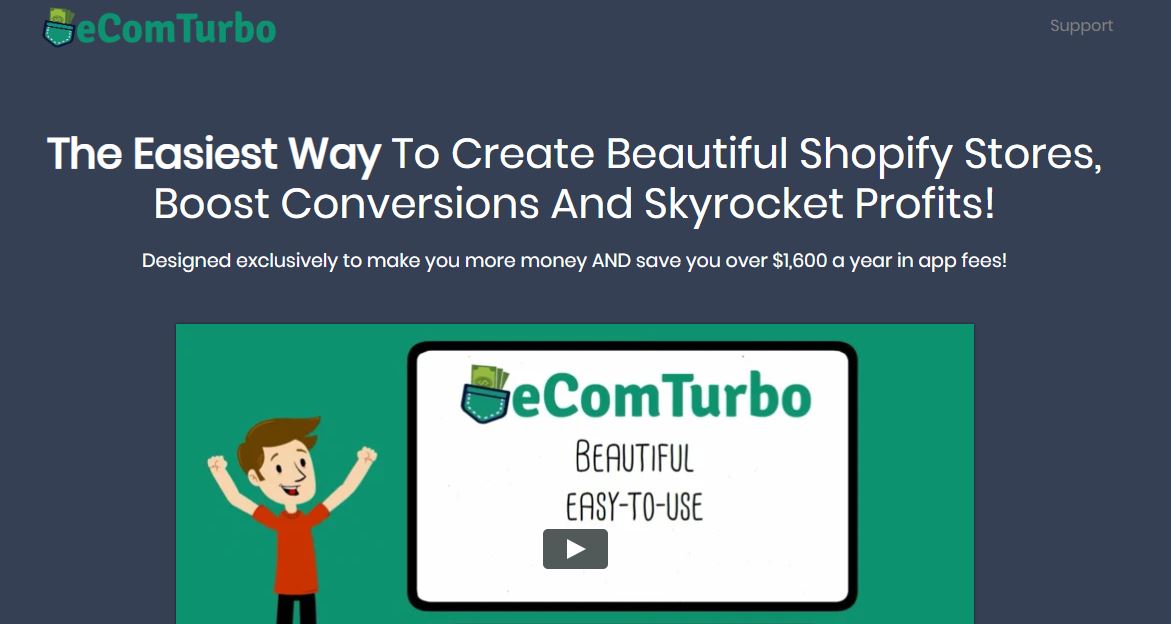 Turbo is a popular Shopify theme that is designed to optimize your website speed. Although this theme is powerful and comes with an array of features, it is not as versatile and inclusive as Debutify.
Debutify, on the other hand, is built to improve the overall functionality and performance of your Shopify store.
Apart from that, price is another crucial factor that makes Debutify the store owner's ultimate favorite. Debutify's basic plan is available for free. Even if you choose any premium version, the maximum you'll have to pay is $97/month.
Turbo, on the other hand, ain't cheap. The theme lands with a whopping $350 price sticker, which is a lot considering the fact that both Turbo and Debutify comes with more or less a similar set of features.
Also, Turbo isn't as user-friendly as Debutify. So, if you have a limited budget and you're not familiar with the ins and outs of Shopify selling, then Debutify could be a good choice. Check out comparison here : Debutify vs Turbo theme
Debutify vs Debut
Debutify is the real deal! It's totally free. Also, you can include adding one for as low as $19 per month. Debut, on the other hand, also comes with a sleek design and friendly user interface. It's on Shopify and is available for absolutely no charge.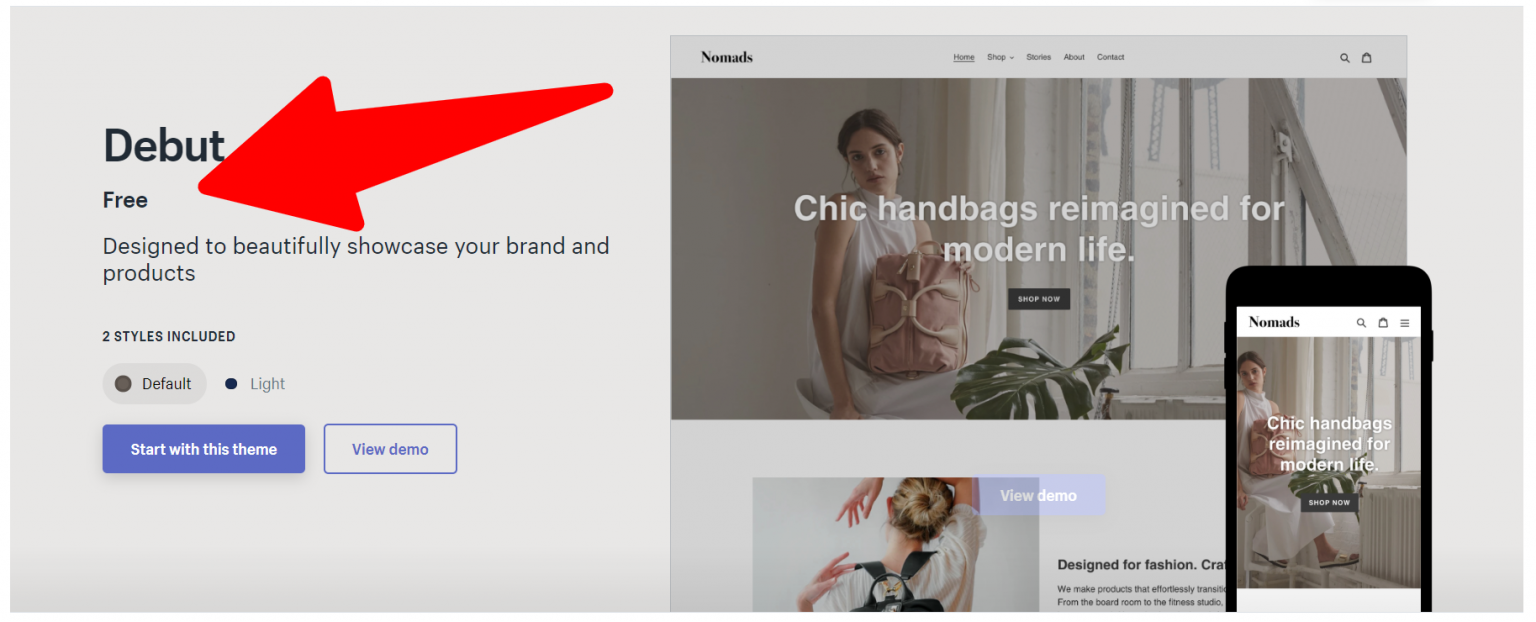 But, is it really worth a pick over Debutify ? Let's find out.
The Debut theme is absolutely Free. Wow! That's amazing!
The template is simple and elegant, but not among the top-rated like Debutify.
The Debut theme also comes with both a light mode and a dark mode. Not sure if that's enough to make you want to try.
The Debutify theme is perfect for building storage for a vast collection of products. Unfortunately, Debut is not recommended for managing a large listing. Its limited storage capacity may be the reason why it does not rank among the top-rated themes on Shopify.
Also, if you're someone who loves to customize the layout as per their needs or shake things up a little to give your site a whole new look, then you may want to pick Debutify over Debut. Debut does not provide much room for customization of the theme.
Some quality features of Debut are:
Comes with a responsive design
SEO compatibility
Offers Slideshow and demonstrates testimonials
Allows searching products
Provides recommendations
Note: These features are standard with almost any other theme on Shopify. You surely don't want to pick Debut as your ultimate Shopify theme as you can get a better bundle of features Free with Debutify.
Debutify vs Shoptimized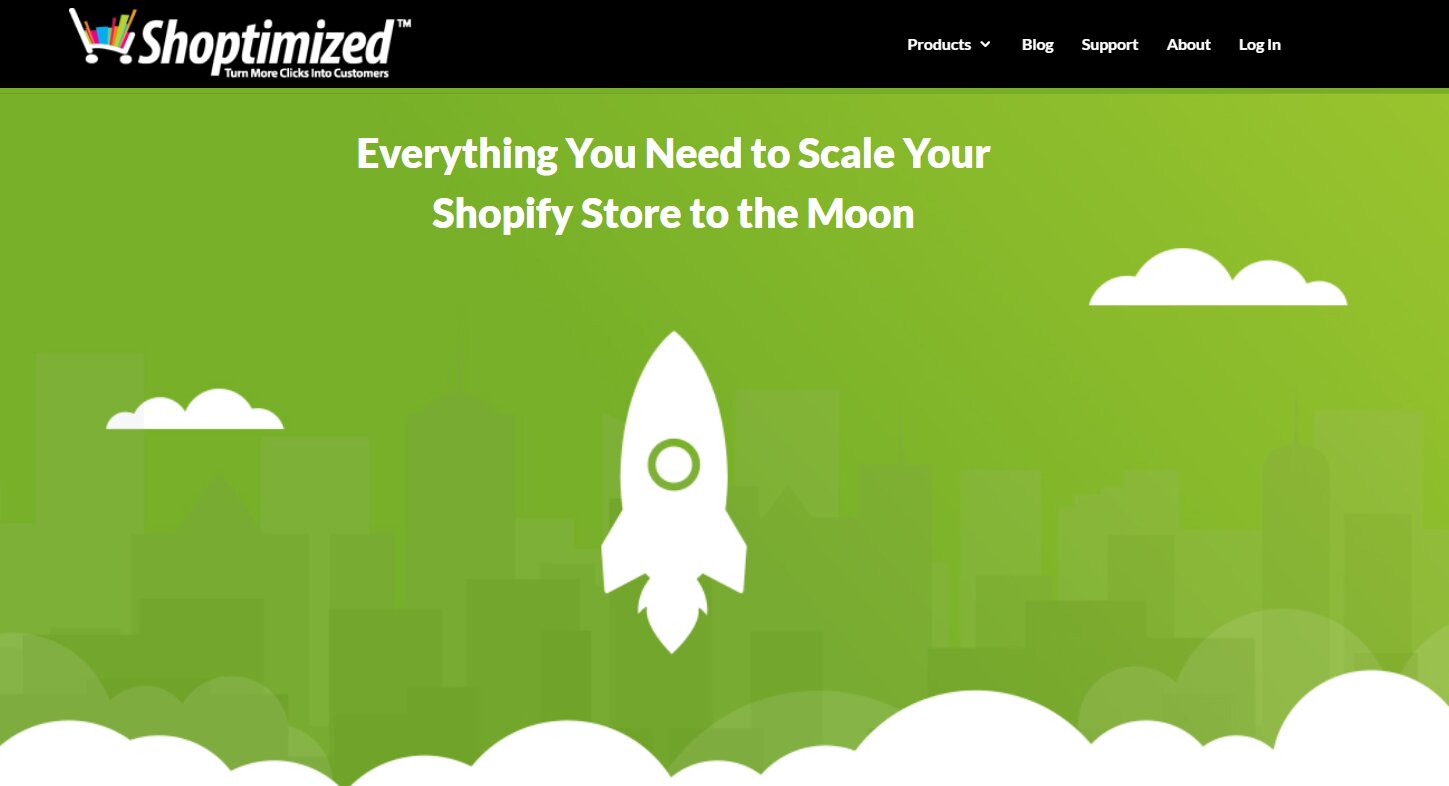 Shoptimized – everyone's talking about it. They claim to be the best on Shopify when it comes to helping businesses make great conversions. So, we've decided to help you get to know more from a real user's perspective.
The theme is really amazing. It's great for conversions, but it comes at a hefty price. So, if you're wondering about getting a Free theme. Then, you'd better get Debutify.
Anyhow, the theme offers high-level customization. We managed to include numerous products seamlessly. Our only complaint would be the interface. Plus, we felt that the design is a little sluggish. We personally think, if you're managing a large store, you would risk a high bounce rate since loading a page takes a few more seconds.
All in all, the design is pretty decent. However, the product collection page was where we observed a tiny problem. The products lacked alignment. Plus, the slideshow could've been smoother. We would rather pick other themes that have a smoother page orientation.
The last thing we want to mention is the support service. It was just below average. In all honesty, it could've been a lot better. So, if you want a verdict from outside, we would say it really depends upon your needs.
If you're okay with a little sluggishness, and wouldn't mind paying a chunk of money, then Shoptimized isn't a bad option.
But, if you really want to save money with an amazing theme that comes with a packed bundle of engaging and high conversion features, then we would direct you towards Debutify.
It's sleek, simple, is perfect for a professional store display and the best part, it's Free. You save!
Start Successful Store Today