Best Schemes is supported by readers. Some links on Best Schemes are referral links. If you use one of these and buy something, Best Schemes may make a small amount of money
All I wanted was one decent Kalamkari kurti. No colour, no Design and no combination perfectly matched my deep longing.
Google and the Advertisements
We all know about our friend, Google and his character. My continuous search for one perfect Kalamkari, was all what Google needed. Any-page-I-visited / Every-link-I-opened was filled with Kalamkari images of all kind. Google(Ad) was desperate to sell me one of those. Mind you, I'm not complaining here( perhaps will do in another post) because Google was actually trying to help my case. But Sorry Google – My perfect combination continued to allude me.
FabIndia Online Shopping review
Then I came across few brand's ADs in Facebook. FABINDIA – Oh WoW!!! The straight white slub kurta that I had ordered in FabIndia, was of excellent quality. How did I miss FabIndia in my relentless search for "The Perfect Kalamkari"? Perhaps Google needs an update!
I immediately googled "Kalamkari kurti FabIndia online" and got a preview of options to choose from. Design Department of FABINDIA stands second to none. Every single option made me go mad with longing.
I chose the best design that matched all my filters and ordered it. Delhivery courier service was immediately allotted. I kept track of my order at least thrice a day. So much was my eagerness at the thought of seeing my latest love.
Next day I ordered a matching Palazzo in Max Fashion(cost-effective). The Palazzo arrived a day before my beloved kurti and it was just perfect. The next day I did not have to wait for long, Delhivery courier delivered my kurti right away, early in the morning. I opened it with all patience (without ripping it up) and I finally found my love.
I was in all tears "Heartbroken Tears". My brand new kurti looked like someone had used it for a decade and neatly packed their second hand rag in a good quality polythene bag. Please believe me when I say – the polyethylene bag quality was far superior compared to my dream kurti quality. I silently cried all night because I dare not confess to anyone (especially my husband – poor soul who paid for it) that I was crying heartbroken over a rag-like kurti and become a laughing stock.
Yellow Linen Striped Full Sleeves Fitted Shirt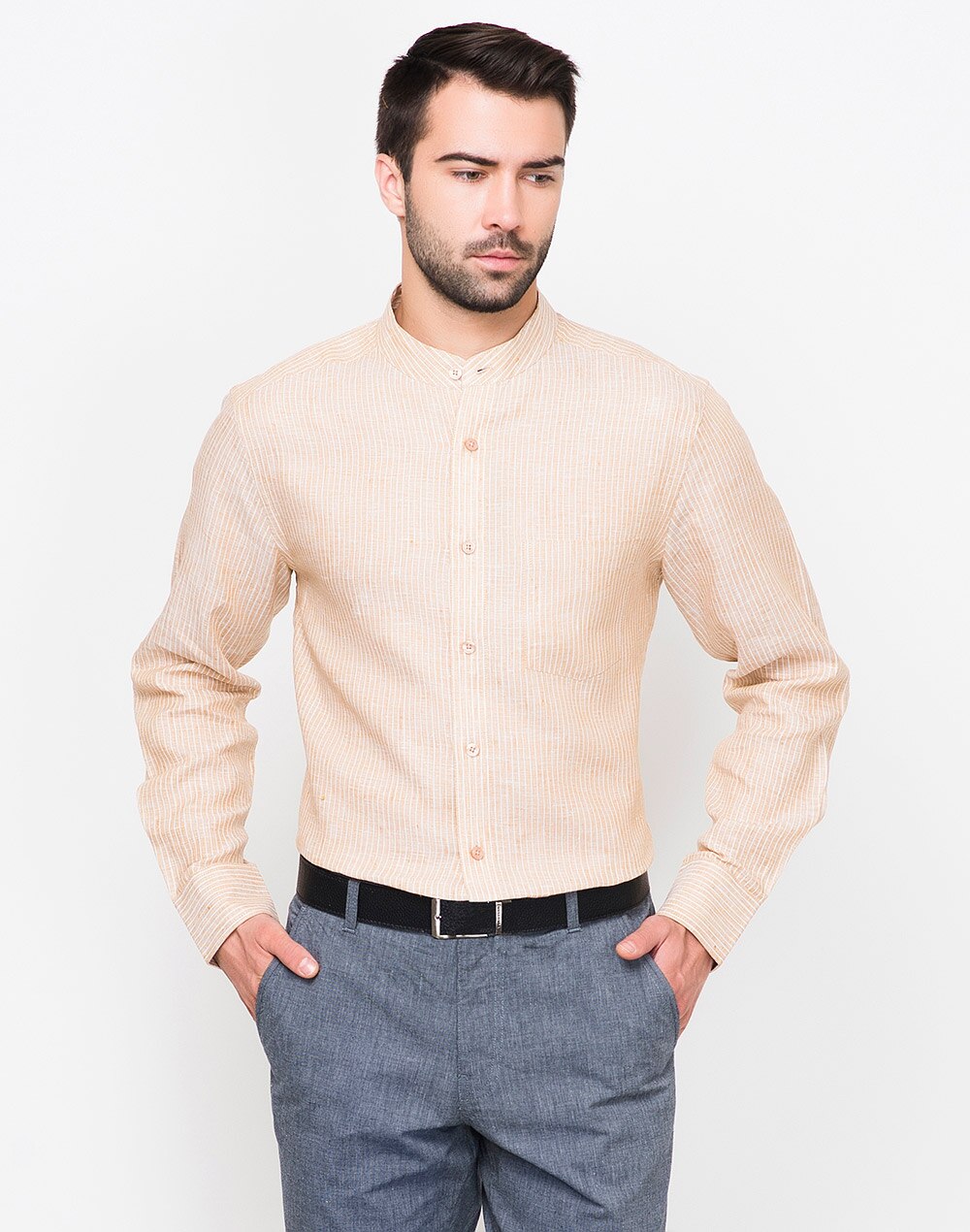 Marked with stripes, this linen shirt is a visual delight. It makes for a comfortable and a handsome wear. Make sure you have one of these in your wardrobe.
Cotton Comfort Fit Super Short Kurta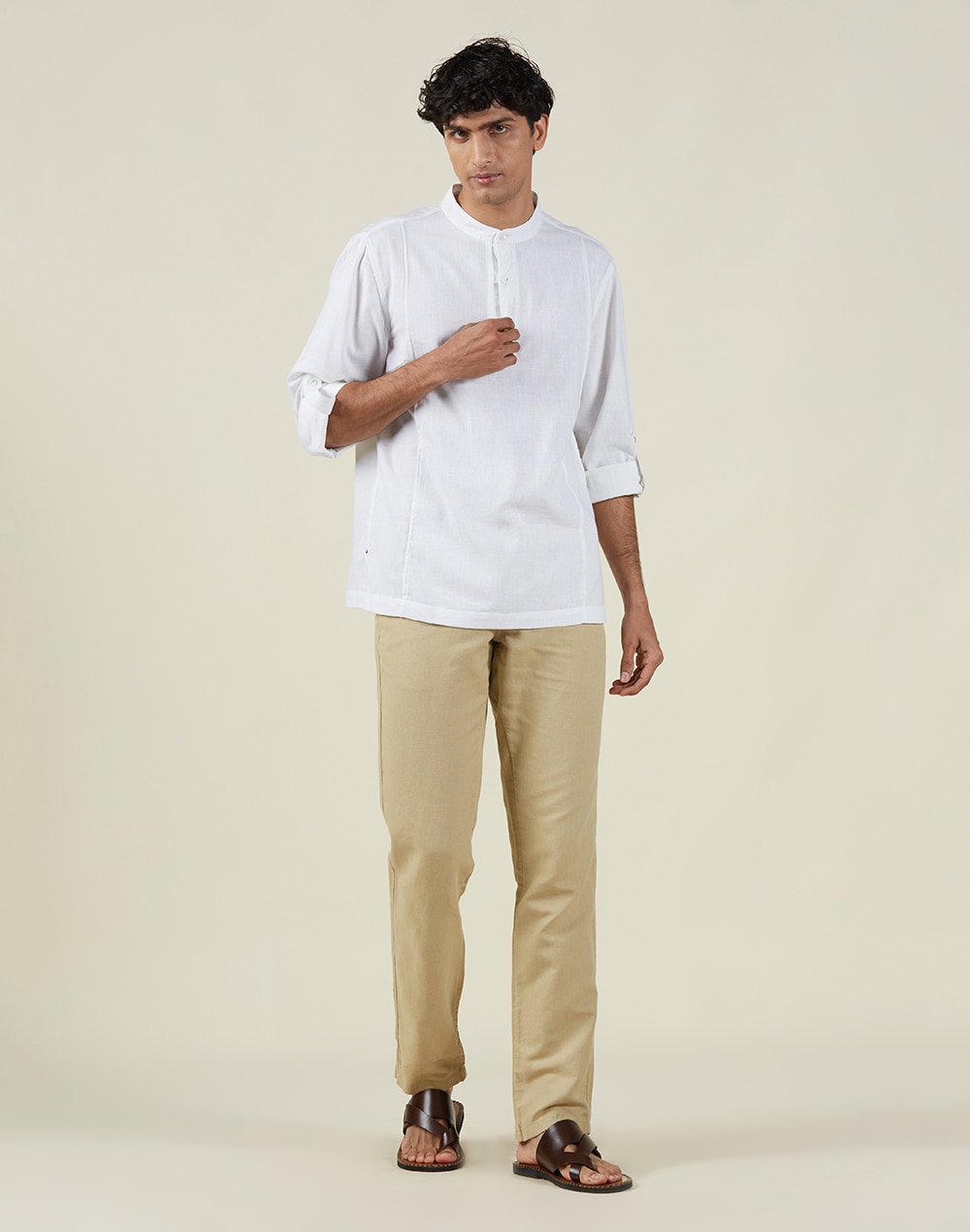 This short kurta is made from breathable cotton bana fabric. It has a Chinese collar, roll-up sleeves, a half button placket, and side slits. You can style this kurta with pyjamas for any traditional occasion.
Linen Tapered Leg Drawstring Trouser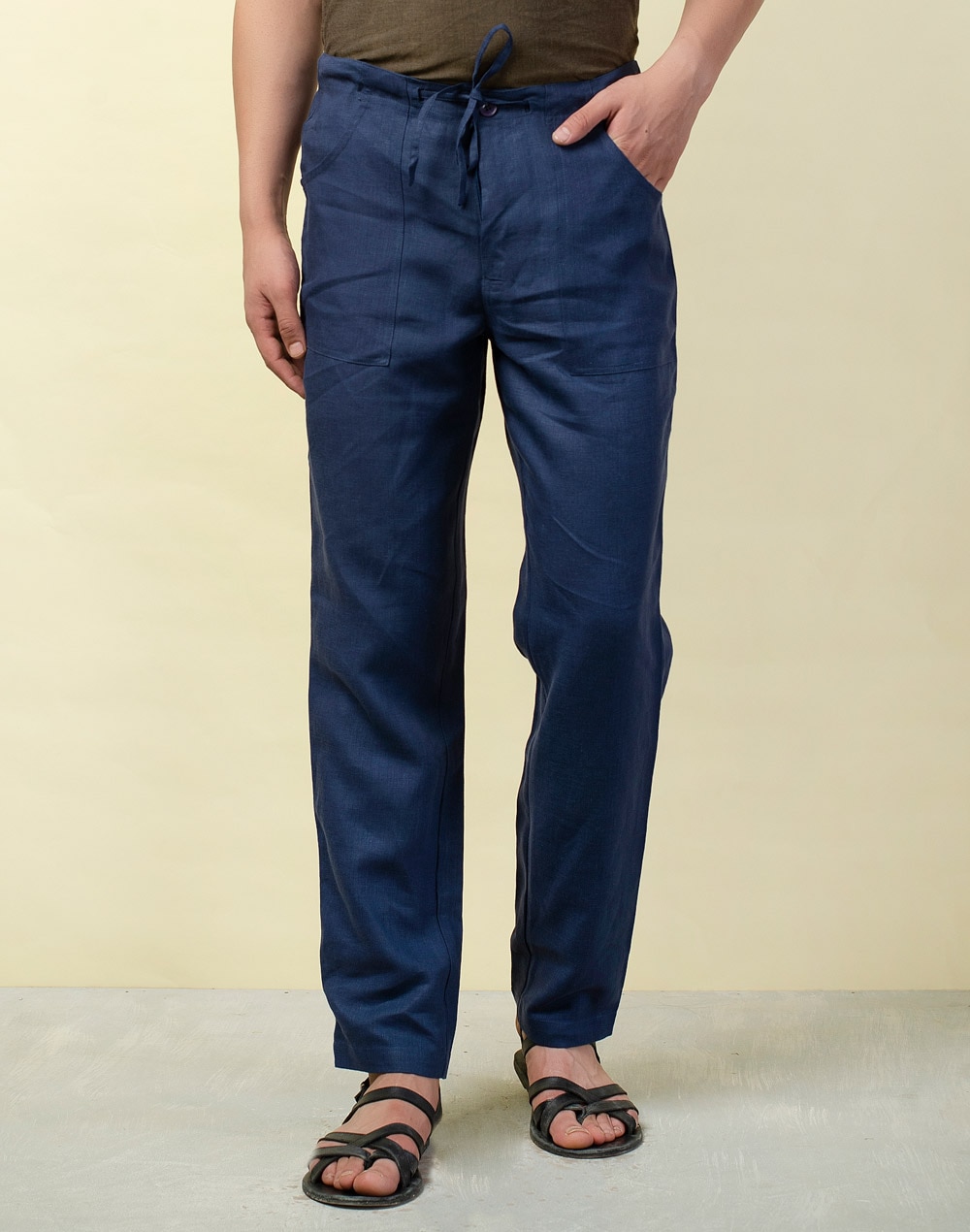 looking for a versatile well fitted trousers ? Try this wonderful pair in Linen Cotton Denim with a drawstring? Classic style and exquisite fit make this trouser a great valle for money item that you can add to your closet.
Cotton Slub Block Printed Bush Shirts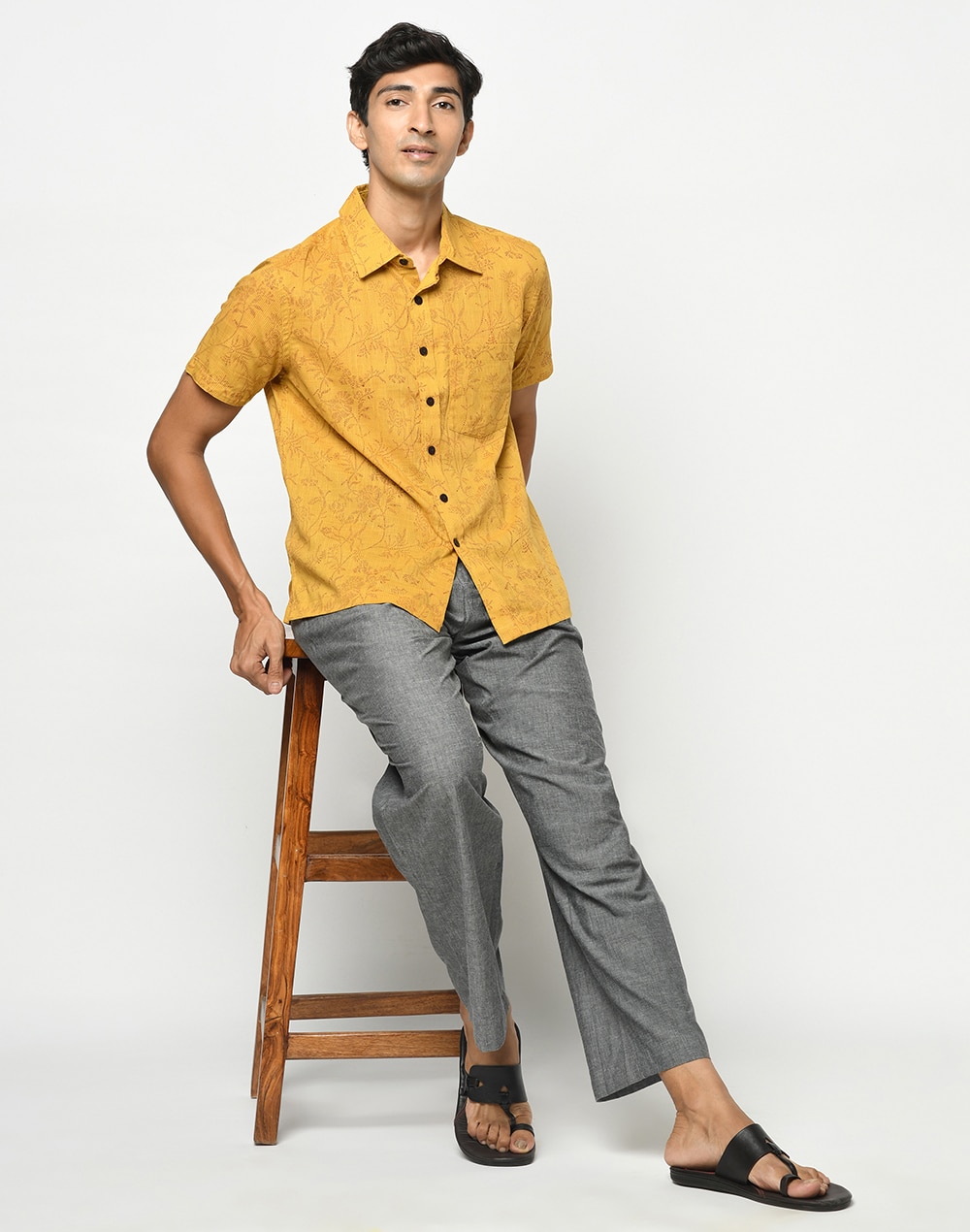 MW #BushShirt Cotton 30s Slub Ptd Reg Col H/S HB AMJ2091 MS-A50 39cm/XS SHADE CWH 21B #4760
Blue Cotton Cambric Printed Slim Fit Shirt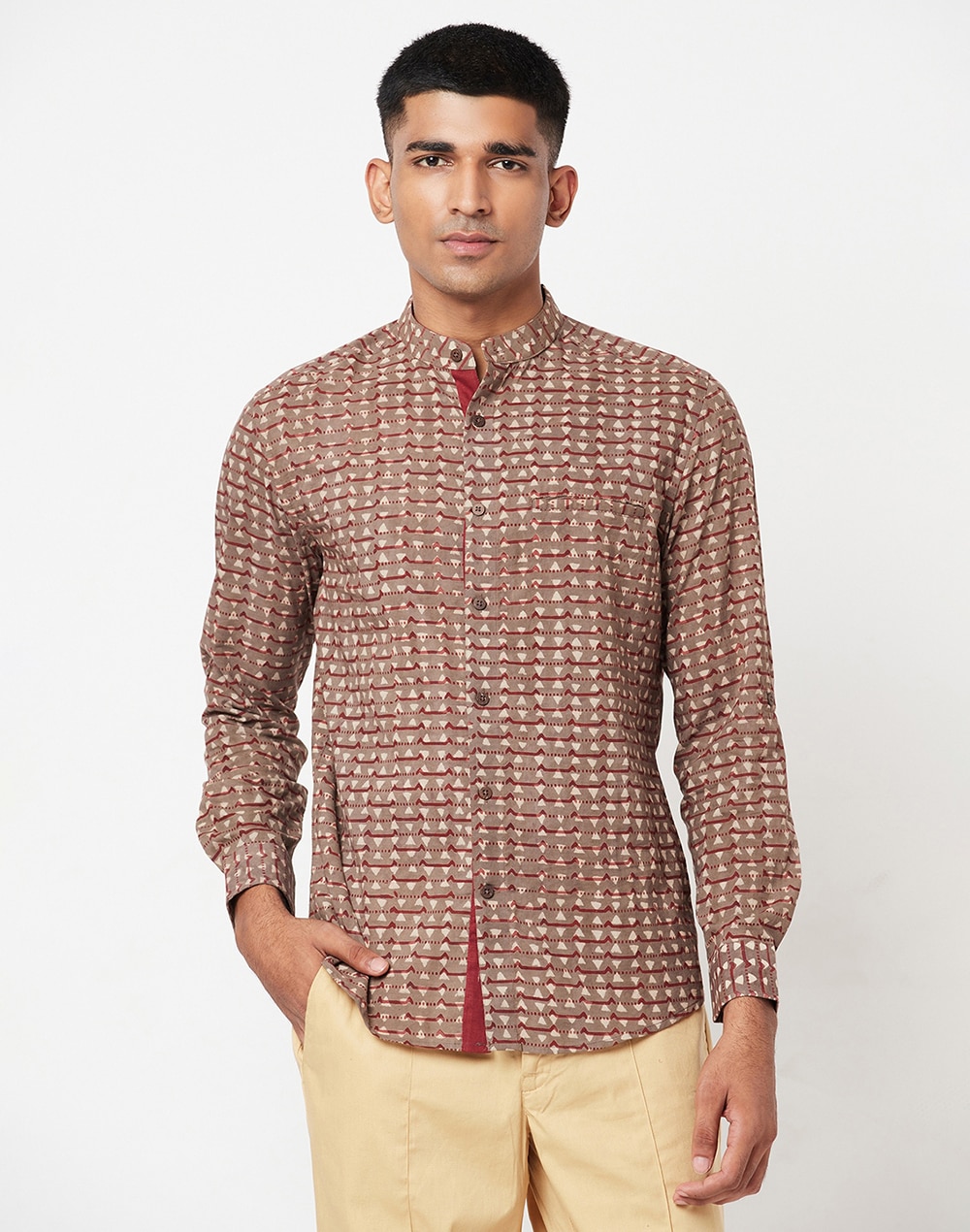 Blue Cotton Cambric Printed Slim Fit Shirt
Brown Leather Criss Cross Sandal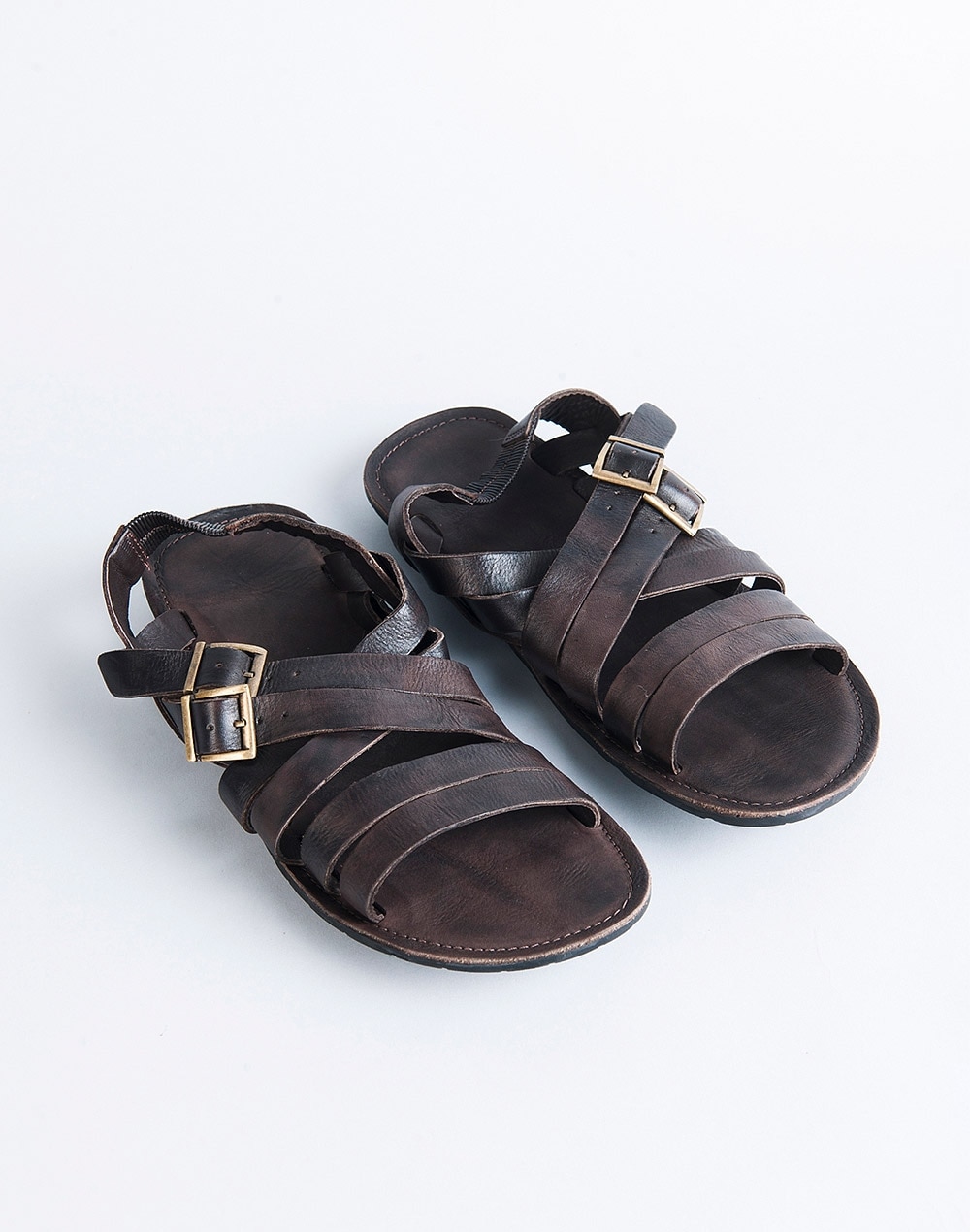 Shop On FabIndia
With crisscross straps, this pair of sandals brings a touch of class to everyday wear. Featured with buckle closure, this pair looks classy.
Leather Kolhapuri Chappal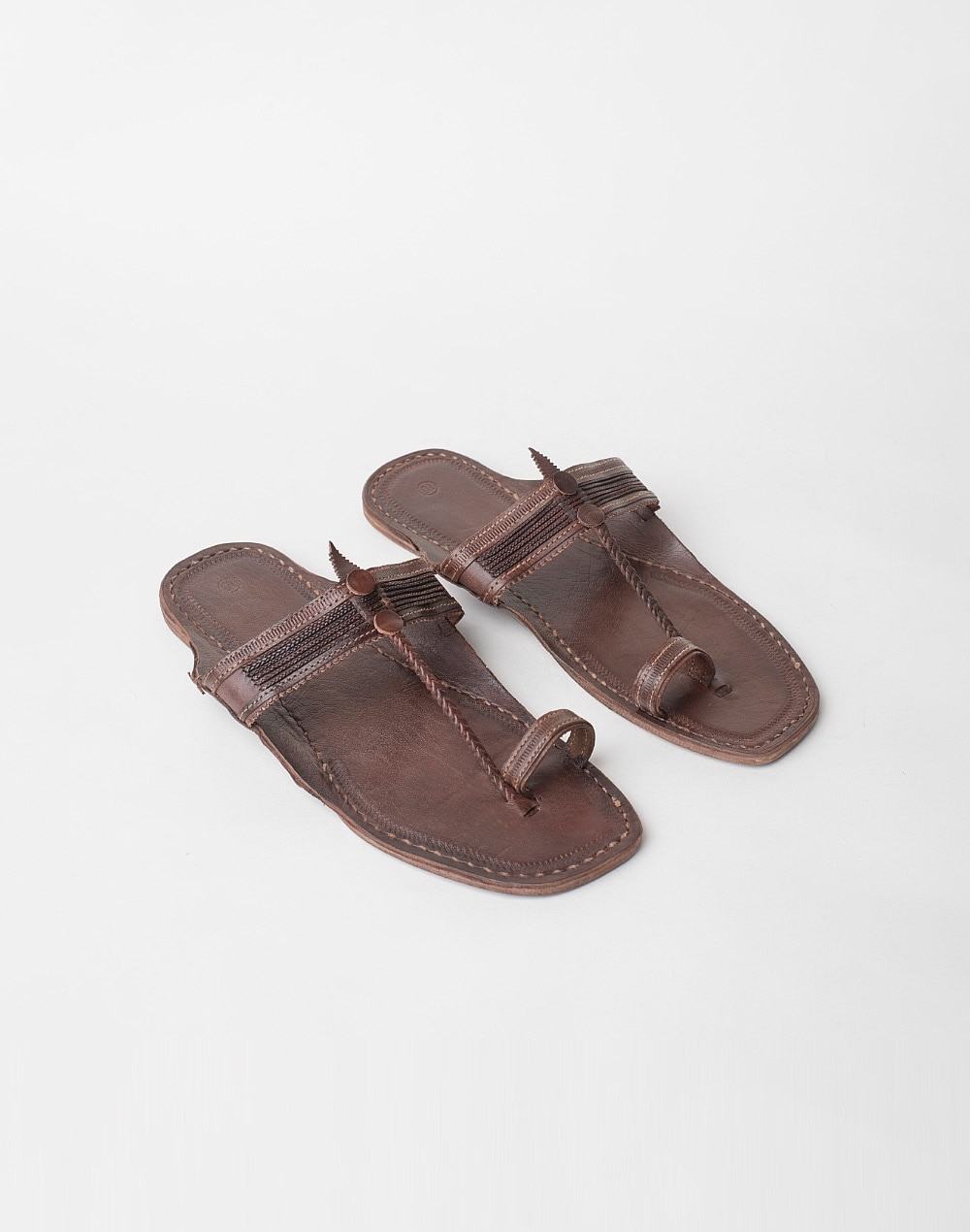 Shop On FabIndia
Pay homage to tradition by wearing this pair of ?Kolhapuri chappall with any ethnic or trendy attire. Crafted from pure and durable leather, it features a classy design.
Leather Perforated 375 Juttie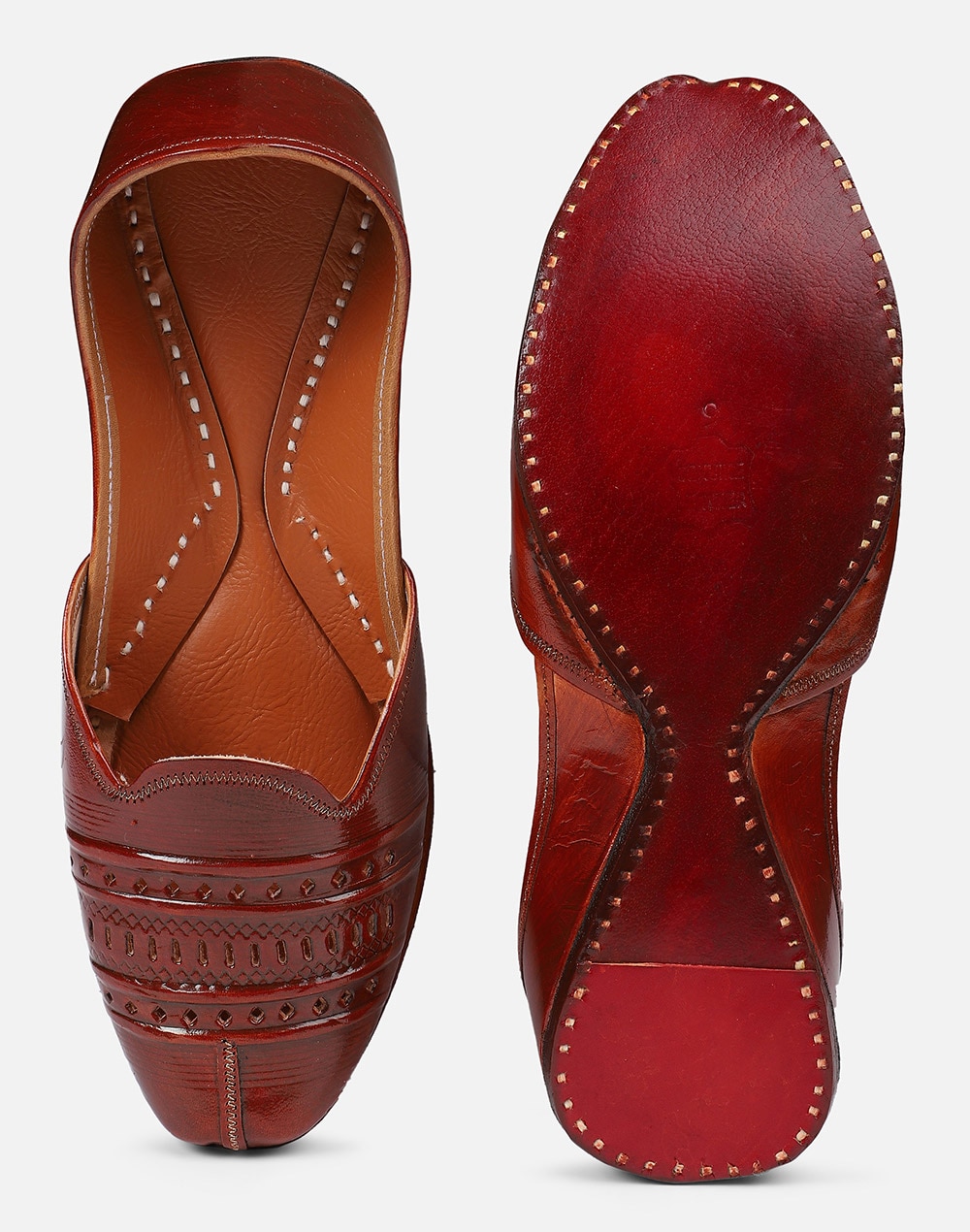 The product is made from leather on the inside and outside is attractive color durable and long-lasting trendy for women's latest design and graceful look it is very comfortable juttie add this wonderful footwear to your collection. Elevate your style with this classy pair of Jutti. Featuring a contemporary refined design with exceptional comfort, this pair is perfect to give your quintessential dressing an upgrade.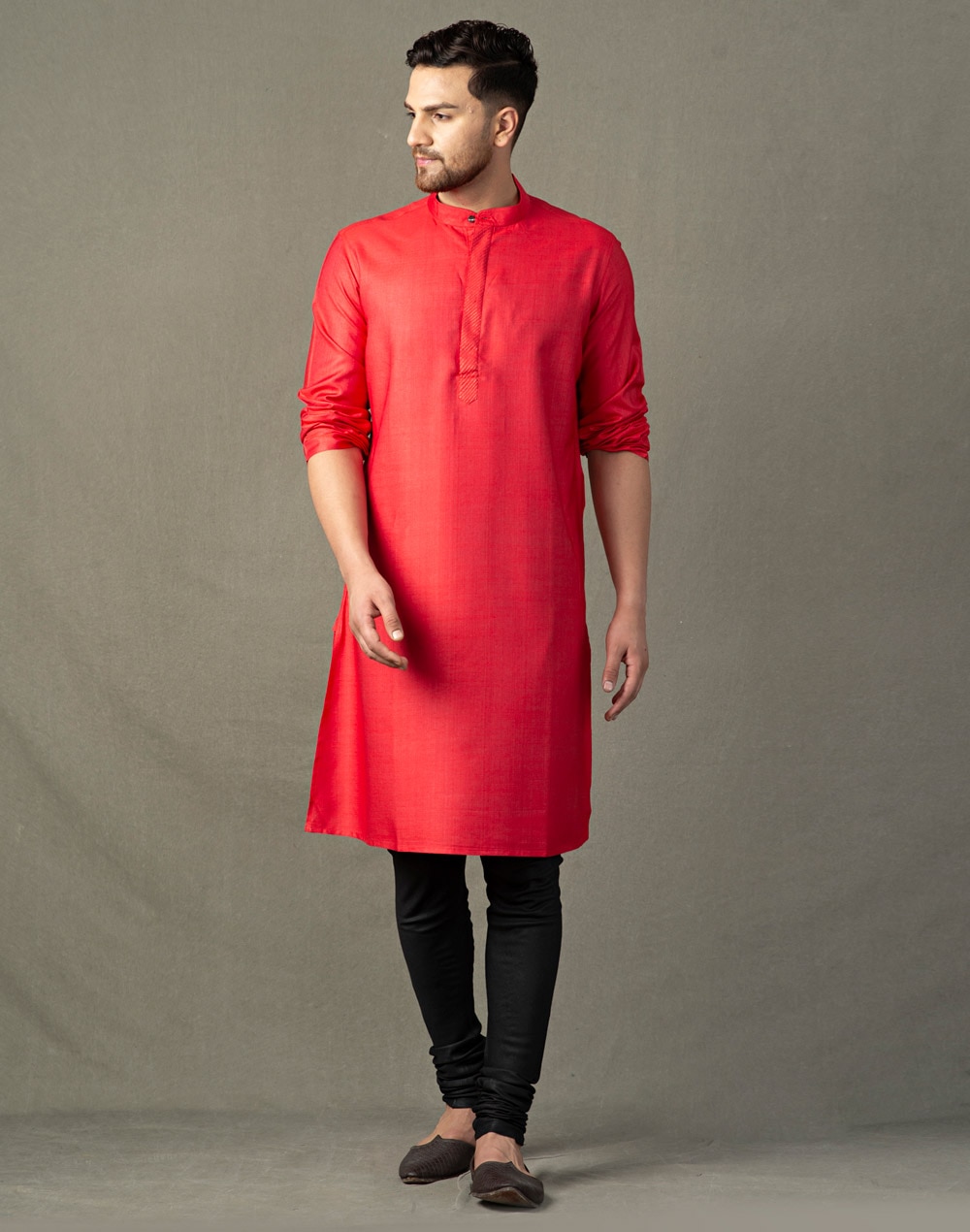 Shop On FabIndia
Grab this classic and elegant long Viscose Tussar kurta for your collection before the stock runs out. Wear it with any lower and you have a stunning combination at hand. Zari placket detailing, full sleeves and Chinese collar, this is a classic piece for you.
Viscose Tussar Long Kurta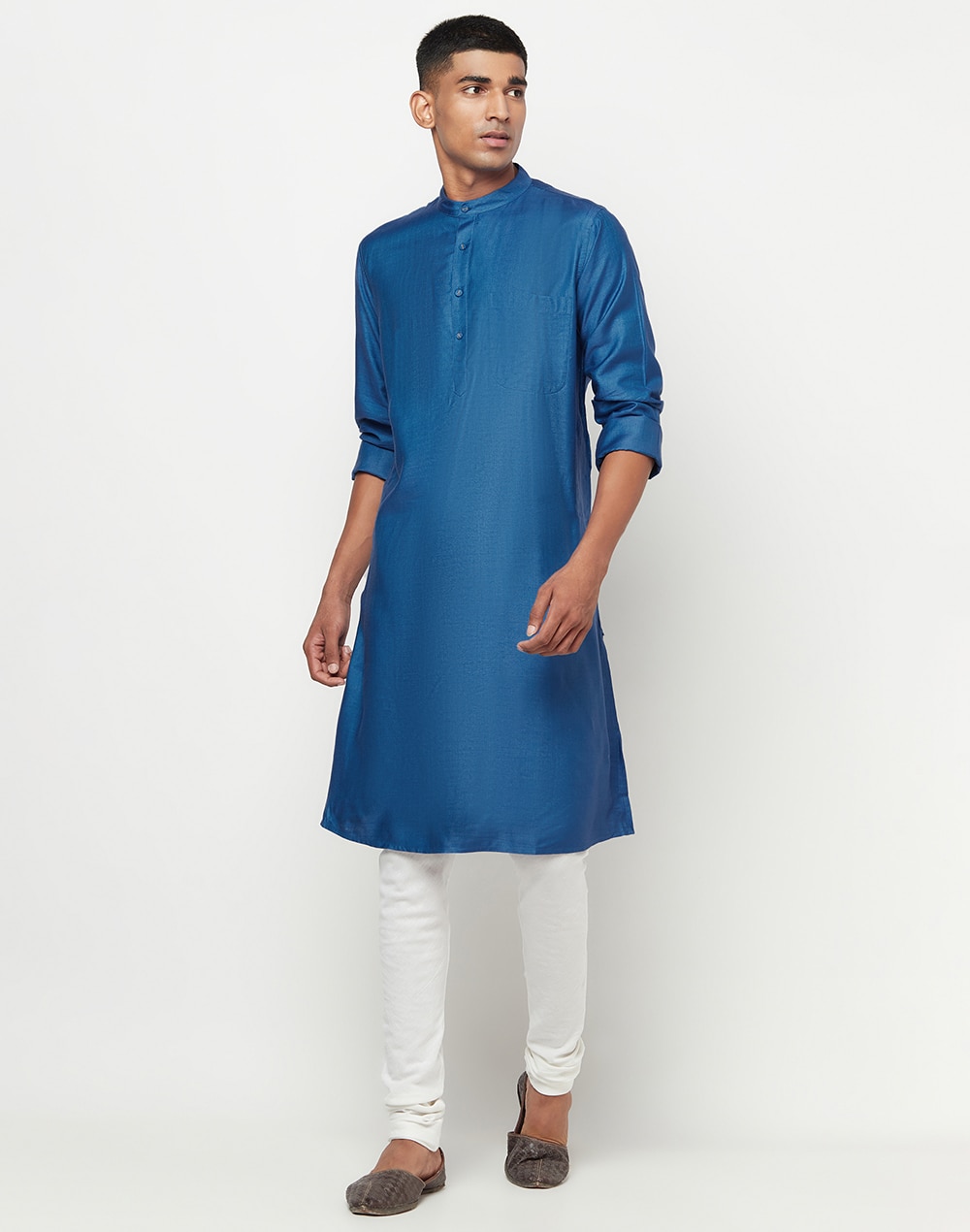 This long kurta is made from breathable viscose silk fabric. It has a Chinese collar, full sleeves, a half button placket, comfort fit, and side slits. You can style this long kurta with pyjamas for any traditional occasion.
Chinese Collar Cotton Ikat Print Nehru Jacket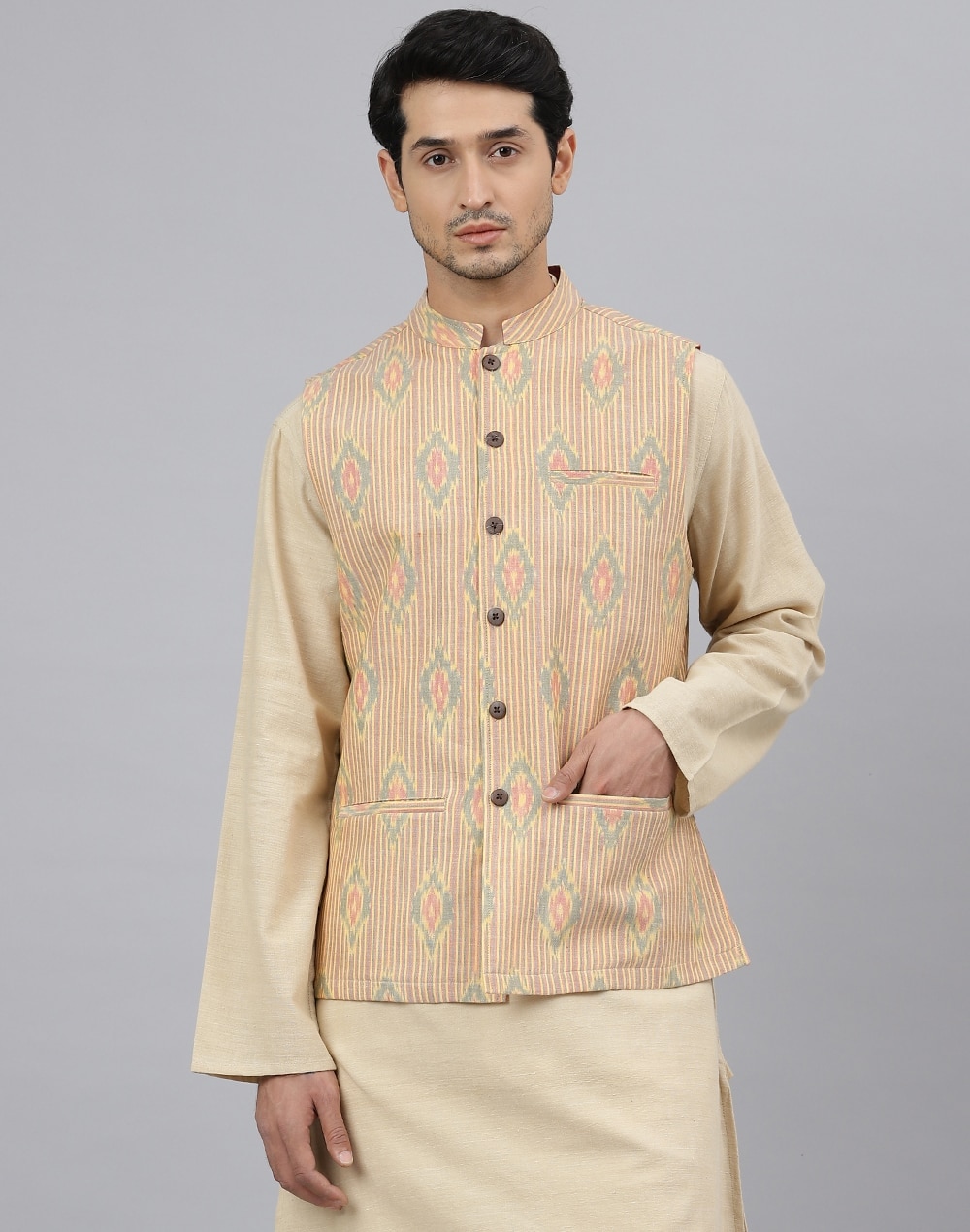 This remarkable Nehru jacket is crafted from Cotton Ikat fabric, the stunning piece is a must-have for your formal wardrobe, you don't want to miss out on it. It has a Chinese collar, sleeveless, full-button placket, comfort fit, and pockets. You can style them by layering them on top of a kurta, or a shirt.