About QVC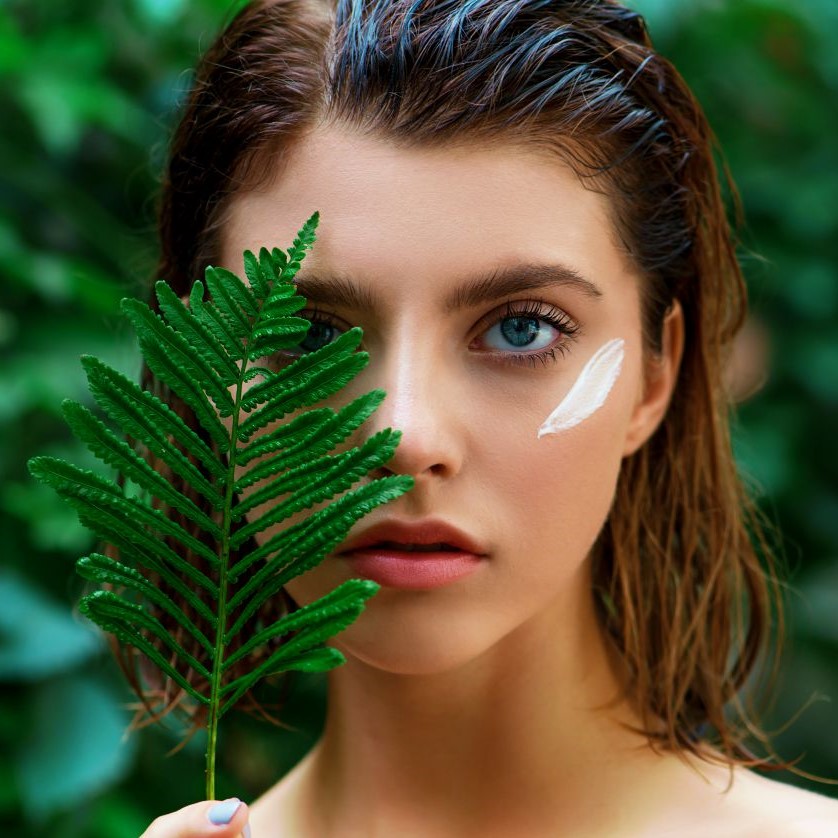 Among QVC's long list of beauty brands, there are surprisingly quite a few that offer clean products. In fact, QVC has a curated collection dedicated to them.
So what does it mean to be clean? The company says it'll give any beauty product the clean seal of approval if it doesn't contain sulfates, parabens, methylisothiazolinone and methylchloroisothiazolinone, mineral oil, chemical sunscreens, coal tar, and petroleum.
Also, phthalates, formaldehyde, hydroquinone, triclosan, triclocarban, and talc are out. Here's a not so fun task: turn over any shampoo and cosmetic or lotion and scan for any of the above ingredients. 80% of products have them.
The good news? The 12 best QVC clean beauty products make it easy to replace your faves. They're all cruelty-free too.
Overview of QVC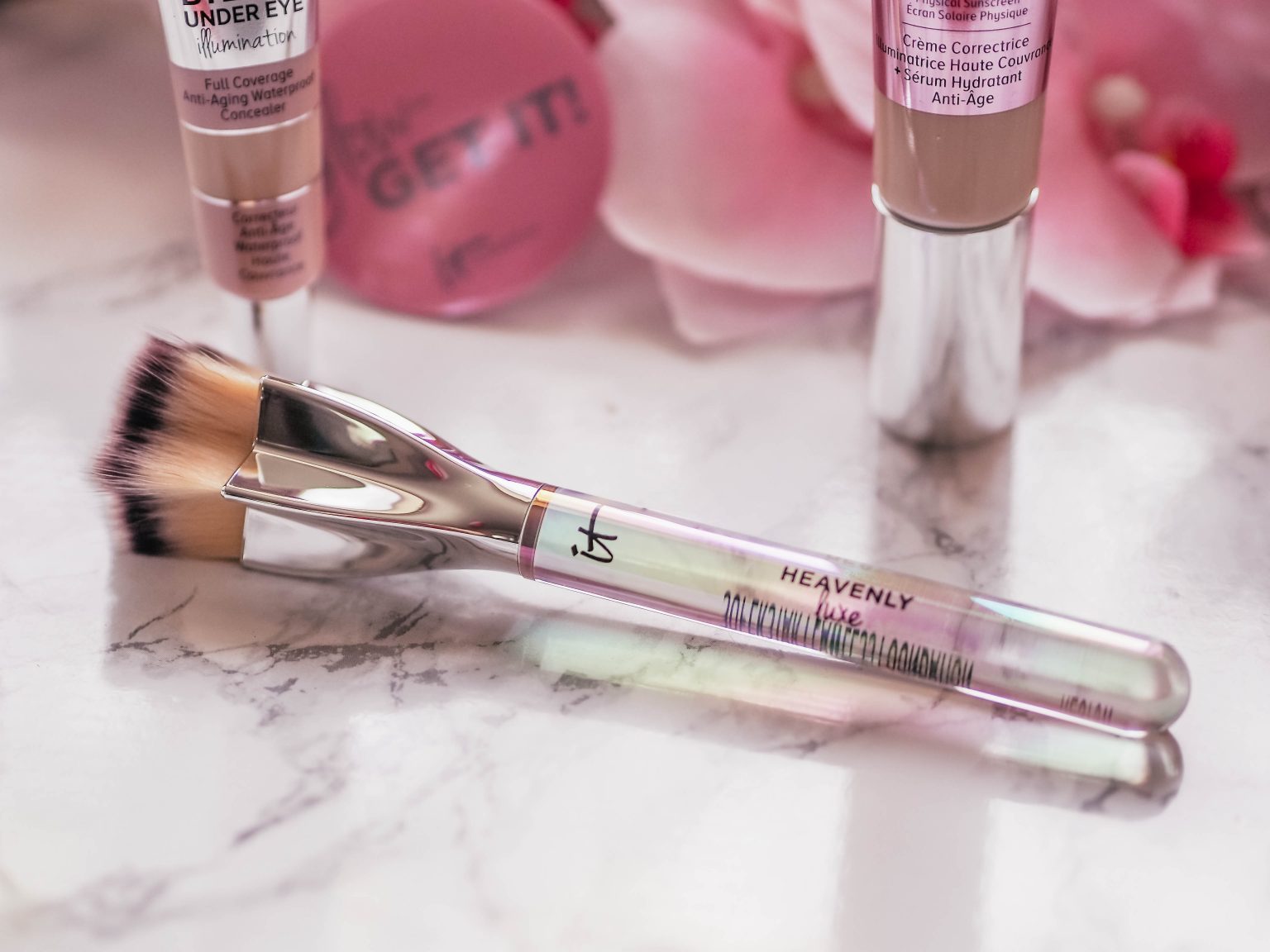 #1: bareMinerals Loose Powder Matte Foundation SPF 15 Duo
Our skin gets oily for all kinds of reasons. Having an effective powder foundation close by is a great way to minimize shine. From a line loved for its clean, natural formulas, the bareMinerals Loose Powder Matte Foundation SPF 15 Duo lends a moisture-blotting hand to oily skin.
It comes in 24 shades in a loose powder form. Just dip your brush and sweep to negate shine and keep it away all day. A buildable formula, you can layer it on as needed to create your perfect look.
And since it comes with SPF15 protection, it's a great pick for the sunny season. Get a 0.21 oz tub right now for $33, it's marked down from $64 until 4/30.
Highlights
Great for oily skin
Won't block pores
Mineral-based
SPF15
24 shades
Buildable coverage
#2: First Aid Beauty Ultra Repair Cream 14-oz Duo
Troubled skin? First Aid Beauty comes to the rescuer with its Ultra Repair Cream 14-oz Duo for super dry skin. A cry for help, dry skin needs the right balance of healthy fats and nourishing ingredients to be soothed. This cream delivers.
It's part of First Aid Beauty's line of results-driven solutions to common skin concerns and is served up in duo form, letting you try both the original scent and either grapefruit or cucumber melon. Apply whenever your skin feels tight, flaky, or needs a hydration boost. Grab the set for $80.
Highlights
3 scent options
2 x 14-oz tubs
Results-driven formula
Nourishing ingredients
#3: Josie Maran 100% Pure Argan Oil with Color Stick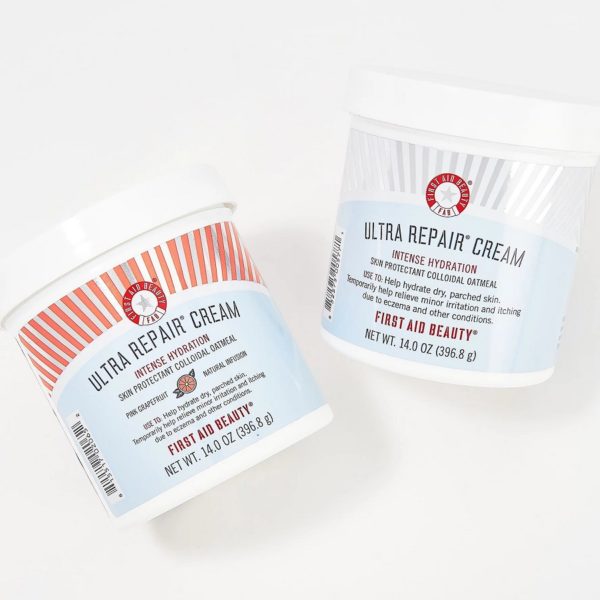 A former model, before her modeling career, Josie Maran refused to wear an ounce of makeup. Inspired by her flawless mom who did the same, she developed her signature line of skincare to amp up natural beauty.
Josie Maran is a very argan oil-forward line, the nourishing extract at the core of the majority of her products.
The 100% Pure Argan Oil with Color Stick uses just the one ingredient in its soothing, smoothing formula and includes a multipurpose 0.21 oz  rosey blush and lip stick to add a touch of natural color.
A Byrdie editor pick, this set draws its healing powers from 100% pure organic argan oil cold-pressed from Moroccan argan nuts. A wondrous set for natural beauty lovers, the oil helps plump skin and pop out fine lines by way of proper hydration. Use the 1.7 oz oil on your face, hair, and body. Grab the set for $49.
Highlights
2-in-1 set
100% organic argan oil
Cold-pressed
Packed with vitamin E
Helps reduce the appearance of fine lines
#4: Beekman 1802 Bath and Body 5-Piece Collection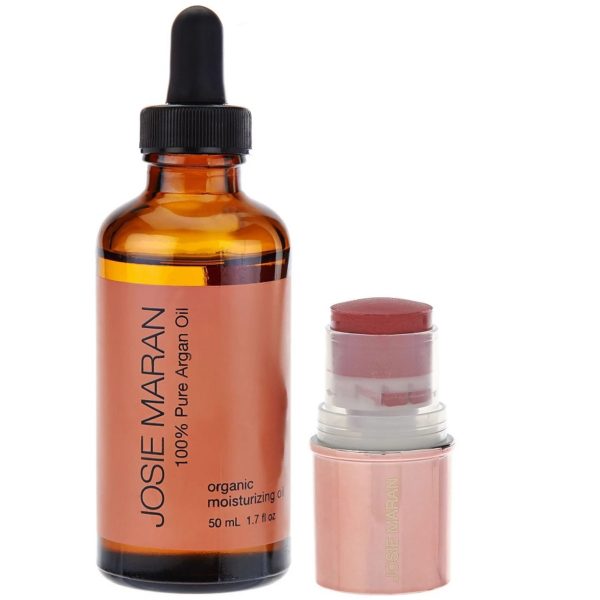 The ultimate self-care kit, the Beekman 1802 Bath and Body 5-Piece Collection brings together the best of the brand's delightfully nourishing formulas. With a 9-oz bar of soap, 8-oz of whipped body cream, and 3.4 oz hand cream, your body will feel moisturized and smooth from nose to toe.
The set also includes a 0.15 oz lip balm for a kissable pout and a 30-count pouch of facial cleansing wipes. What's Beekman 1802's deal? A science-backed and clinically proven line, it owes its supreme nourishment to goat's milk, an ingredient that's ideal for sensitive skin. You can snatch up the collection for $42.50.
Highlights
5-piece kit
Great for sensitive skin
Clinically-tested
Science-backed formulas
Great value
#5: bareMinerals barePRO 16-Hr Powder Foundation with Face Brush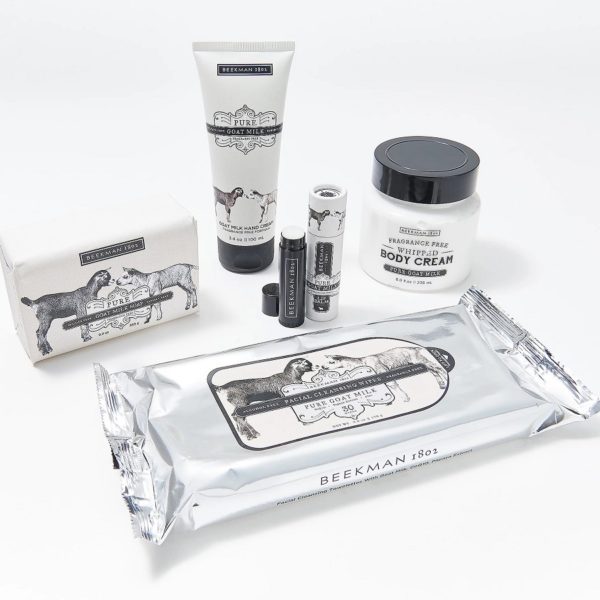 Kinder to all skin types than liquid foundation is, the 0.2 oz bareMinerals barePRO 16-Hr Powder Foundation with Face Brush delivers full coverage while minimizing shine and lasting all day. What else could you want from your foundation?
Inclusive color shades? This foundation comes in 35 of them. Included brush? This one comes with a Luxe brush. Pressed into a travel-friendly compact, keep this sleek little hero in your makeup bag, clutch, or pocket for that matter for any time you need a quick touch-up.
Use it wet or dry to get the look you like. Wet sponges or brushes will give you the creamiest formula. Grab the set for $35.
Highlights
35 shade options
Luxe brush included
All-day wear
Full-coverage
Wear wet or dry
#6: Josie Maran Whipped Argan Body Butter 8oz. and Travel Size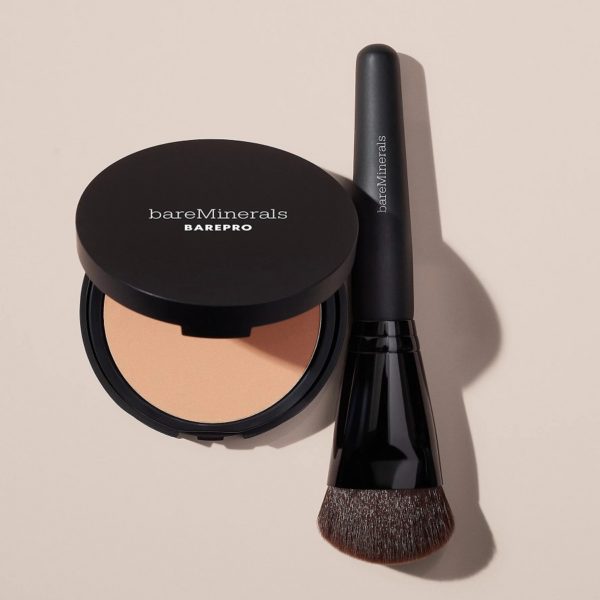 There's something about a whipped texture that's so satisfying. Some of the most delightful things are whipped: chocolate mousse, meringue, and this Whipped Argan Body Butter.
Made with 100% organic, cold-pressed argan oil, this set includes both an 8 oz tub and a 2 oz little guy for your travel bag.
Smooth and creamy, since it's whipped, this body butter is light and dreamy. Absorbing quickly, the result is nourished, healthy-looking and feeling skin.
Choose from vanilla apricot, vanilla fig, sweet citrus, unscented, and lavender citrus options. Packed with vitamin E for repair, you can pick up the duo for $36.
Highlights
8oz & 2 oz tubs
100% organic argan oil
Whipped texture
Lightweight
Absorbs quickly
#7: Dr. Denese Ultimate Collagen 3-Piece Kit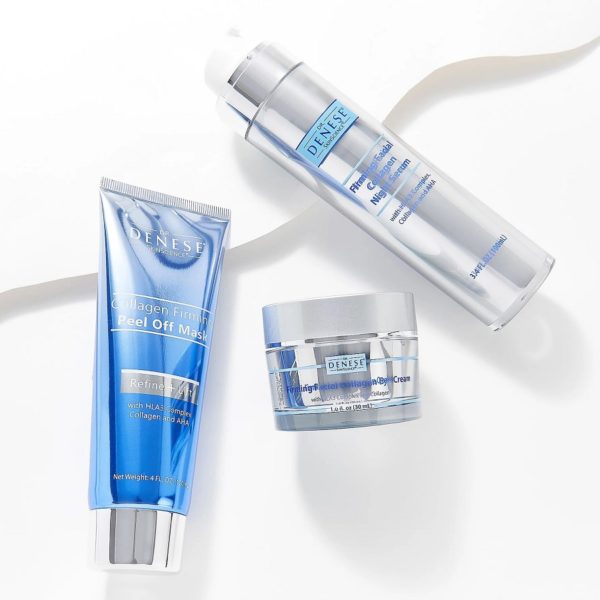 If there's one thing us 30-somethings can agree on, it's that our skin isn't looking as youthful as it did just a short 5 years ago. It may have something to do with the fact that as we age, our bodies stop producing as much collagen. Thankfully, we can support our bodies by feeding them what they're lacking.
The Dr. Denese Ultimate Collagen 3-Piece Kit uses AHA to help reduce the appearance of fine lines and wrinkles by dissolving dead skin. Assisting it with looking brighter and more youthful, these formulas also contain hyaluronic acid, a superstar in the moisture department.
In the kit, you'll get the 4oz Collagen Firming Peel Off Treatment, the 3.4oz Firming Facial Collagen Night Serum, and a 1 oz bottle of the Firming Facial Collagen Eye Cream. Helping to moisturize, brighten, and lift skin's appearance, this effective, superpowered kit is $177.
Highlights
Treatment, serum, and eye cream
AHA, hyaluronic acid & collagen
Helps brighten & tighten skin
#8: Bloomeffects Royal Tulip Moisturizing Treatment with Echinacea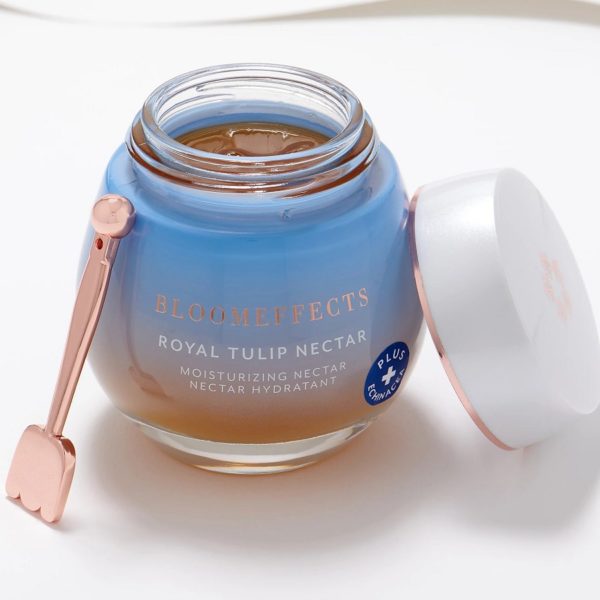 The story of Bloomeffects is really sweet. After moving to the Netherlands for love, her partner (who just happened to be a 4th-gen tulip farmer) introduced her to the miraculous benefits of the beautiful flowers.
The Royal Tulip Moisturizing Treatment with Echinacea uses the brand's signature Dutch Tulip Complex, Royal Tulip Nectar, and echinacea to hydrate, smooth, and deliver nutrition to skin.
Rich and luxurious, the 2.7 oz treatment is packed with antioxidants and delivers a youthful glow. Get it now for $50 with free shipping and handling (normally $55).
Highlights
Made with tulips
Packed with antioxidants & plant extracts
Luxurious formula
Free standard shipping
On sale
#9: rms beauty Nourishing Multi-Purpose Beauty Oil
The namesake clean beauty line from Rose-Marie Swift, RMS was born from the need for non-toxic, effective beauty products. Swift, an iconic makeup artist, witnessed first hand the yucky ingredients in the products she used on clients.
Launching her line in 2009, Swift cut out the nasties from skincare and opted for natural ingredients instead. The rms beauty Nourishing Multi-Purpose Beauty Oil is a mixture of organic jojoba, rosehip seed, and buriti oils to totally nourish skin. Rich in vitamins and antioxidants, the formula helps protect your skin from free radicals that cause damage.
Use morning and night for best results. Get a 1 oz bottle for $59.
Highlights
Blend of nourishing oils
Organic ingredients
Helps reduce the look of fine lines & wrinkles
Delivers natural radiance
#10: Aveda Nutriplenish Shampoo & Conditioner 8.5oz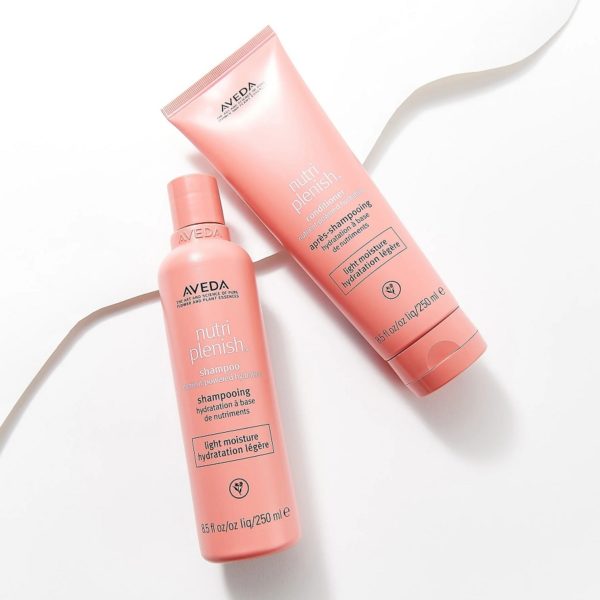 Depending on who you ask, they'll either tell you that coconut oil is either the best or worst part of your diet. When it comes to skin and hair care, the jury is in: it's amazing.
The Aveda Nutriplenish Shampoo & Conditioner 8.5 oz harnesses the moisturizing power of organic coconut oil, along with organic pomegranate oil for a healthy dose of omega-5s. Available in light and deep color options, this replenishing hair care breathes life into dull, tired hair.
Expertly formulated to deliver high-shine, high-vibe results, the set includes an 8.5 oz bottle of both the Nutriplenish Shampoo and Nutriplenish Conditioner. Get it for $72.
Highlights
Shampoo & conditioner set
Made with organic ingredients
Full of antioxidants & healthy fats
Two color options
#11: Bloomeffects Royal Tulip Cleansing Jelly & Tulip Dew Drops Duo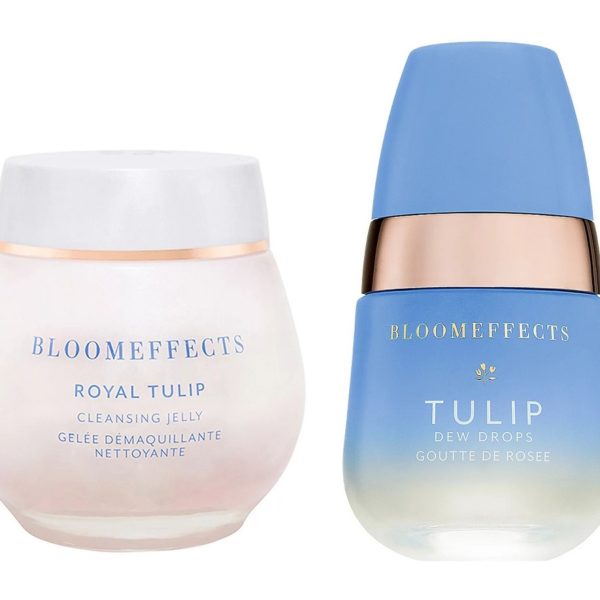 Another miracle formula from Bloomeffects, the Royal Tulip Cleansing Jelly & Tulip Dew Drops Duo brings together two effective formulas to totally rejuvenate and hydrate your skin. With the 2.7 oz Royal Tulip Cleansing Jelly, your skin will feel soft, clean, healthy, and never stripped.
After cleansing, apply a few of the Tulip Dew Drops. Included in a 1 oz bottle, the formula uses squalane, vitamin B3, C, D, and E to hydrate and nourish your skin into a soft, smooth canvas. Enjoy renewed skin with this flower-powered duo for $94 and get it shipped for free.
Highlights
Packed with vitamins
Moisturizes & renews
Non-stripping
Made from flowers
Free standard shipping & handling
#12: Cleo & Coco Charcoal Deodorant Duo
Created to put an end to toxic personal care products, Cleo & Coco witnessed the healing powers of nature and piled them into its products.
The Charcoal Deodorant Duo is made with effective ingredients like activated charcoal to negate bacteria and odor, soothing bentonite clay, and delightful scents to keep you feeling fresh.
The formula glides on smooth and though it feels like a treat for your skin, it goes on clear — no more white clumps or artificial colors. Available in grapefruit bergamot, lavender vanilla, and unscented options, grab a set of two 2.5 oz sticks for $29.50.
Highlights
2 x 2.5 oz deodorants
Made with nourishing ingredients
All-natural
2 scents + 1 unscented option
FAQ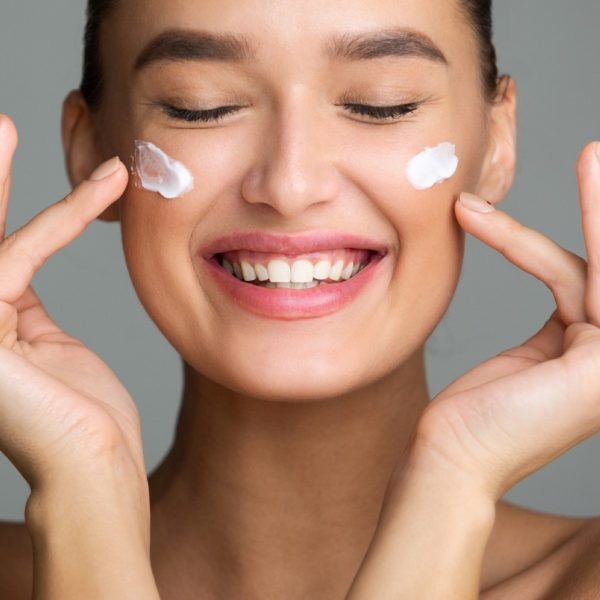 What is EasyPay?
All of the 12 best QVC clean beauty products come with an EasyPay option. Pile your top picks into your cart and then pay them off in 5 installments. After your initial payment, you'll be charged every 30 days until your order total is whittled down to $0.
What is QVC's Shipping Policy?
Before you can use the 12 best QVC clean beauty products, you have to actually get them. QVC offers three shipping options:
Standard: 7-10 business days
Express: 2 business days
Premium: 1 business day
Once your order ships, you'll receive a confirmation email with a tracking link. You can use this link to check up on your package's progress. All shipping costs are displayed on the product page. You'll see all upgraded shipping options at checkout.
How do you return the 12 Best QVC Clean Beauty Products?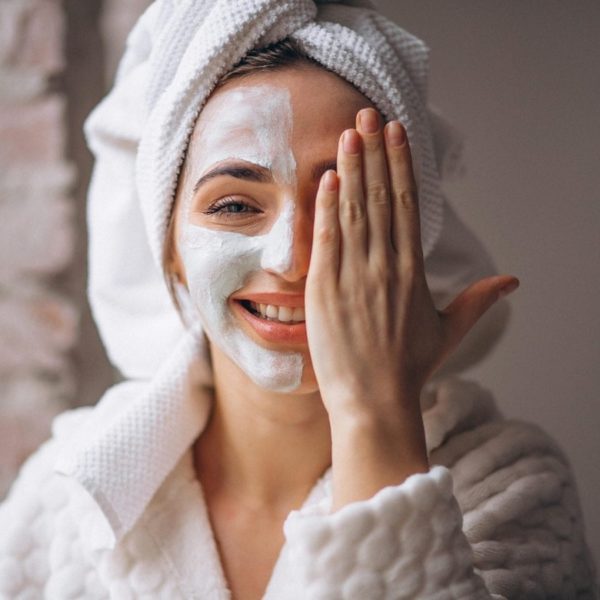 The 12 best QVC clean beauty products may be free from toxins, but they may not all be the right fit. For many cosmetics, when you open the package, it voids the return policy. With this in mind, it may be a good idea to make sure you select the right shade or scent.
If when your order arrives and you've had a change or heart, you can return it as long as no products have been opened. Be sure to follow these steps:
Create an email to QVCeasyreturns
Write "QVC Return" in the subject line
In the message body, write the order numbers, item numbers, item descriptions, and prices of each item you wish to return
Say whether you'd like to exchange or return your products
QVC will send you a prepaid return label. Print the label off and attach it to the outside of your package
Drop your package off at your local post office
There are no shipping fees for exchanges. Products returned for refund will incur a shipping charge. The amount will be deducted from your refund total.