A glance at Shopify Review 
Pros
All-in-one solution
Simple to use
Pricing
Numerous ways to sell
Customer service
Security
Store management
Shopify Shipping
Store account
Cons
Transaction fees
The cost of some apps and themes
No proper category system
Products can only have three options
Know about Shopify 
In the year 2006, Tobias Lutke as well as Scott Lake faced a problem where they wanted to sell snowboards online but no eCommerce platform was good enough for them. Thus, they build their own eCommerce solution which is Shopify.
Today it is one of the go-to eCommerce platforms and has powered more than 1,700,000 businesses across the globe and 5000 plus workers work for them. It is one solution that helps in building an online store with so much ease and without leaving the Shopify interface.
How to start with Shopify? 
Initially, go to the official site of Shopify and tap on the start free trial option. Later, enter the information asked and tap on the Create you store option. It will ask about the store and what you are selling. Then add the address information. In the end, tap on Enter my store option.
This is a quick process and takes only a few minutes.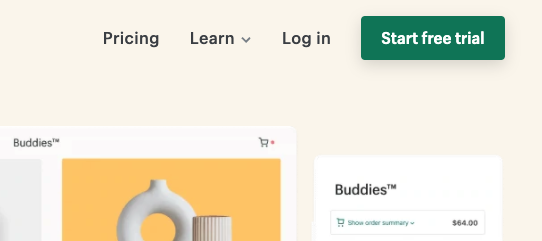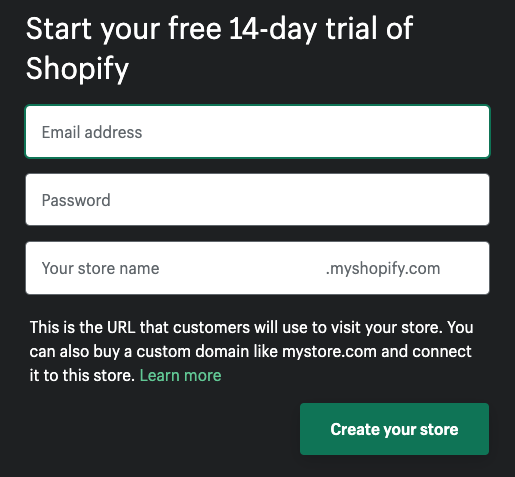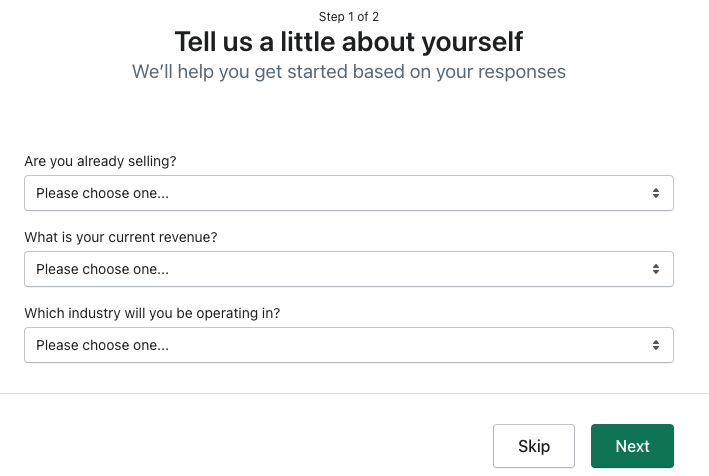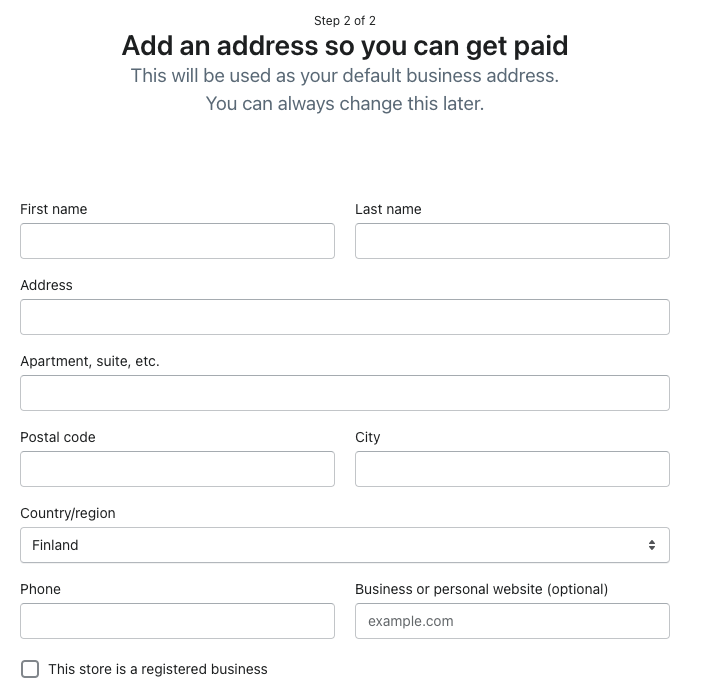 Shopify – ease of use 
A user interface as well as usability 
After completing the setup, you will come to the admin view where you need to create the products. The main navigation is available on the left. There are also site-related management tools under the sales channels menu item. This will help you access blog posts, navigation, etc. Also, it helps to access the themes.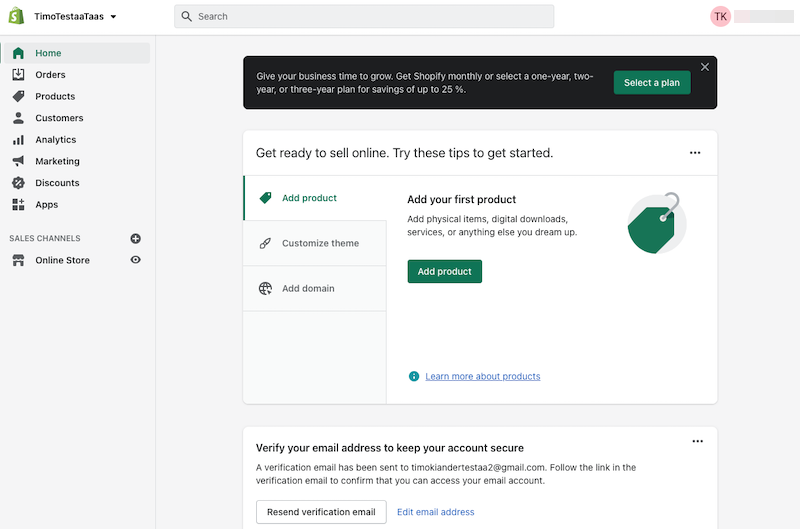 Layout Options
The default theme is good but you can also customize the theme with its section. There is a drag-and-drop page builder feature along with the interface's theme customizer. This customizer helps to add featured products, collections, etc. without any coding knowledge. However, the drawback of this is that there is no option to add a header.
You can also buy various themes and they are available in the theme store.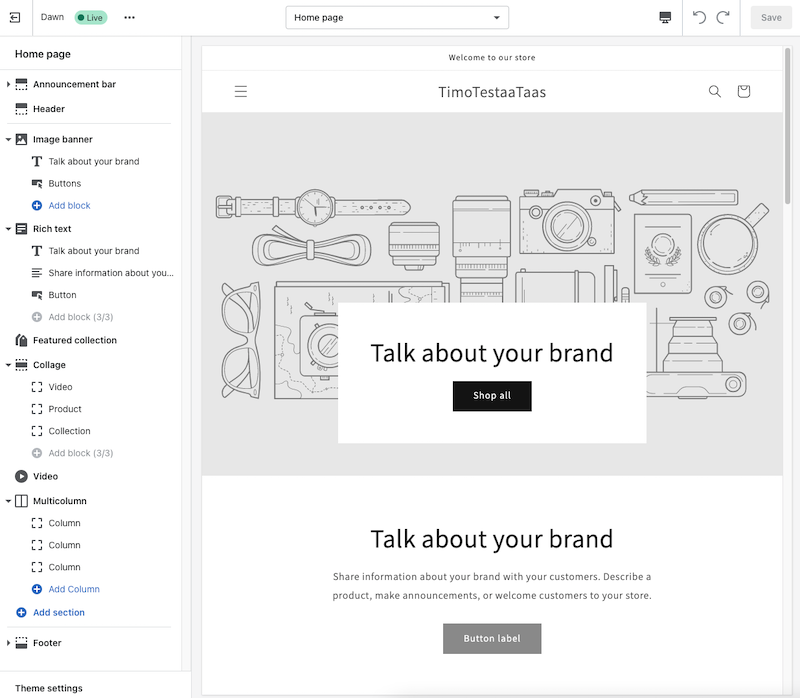 Add products 
The interface of Shopify is simple to use when you are adding products. You can add images, prices, decryption, etc. on one page. However, there are some functionalities that could be improved by Shopify like categorization, there can be 100 variants per product but you get only three options.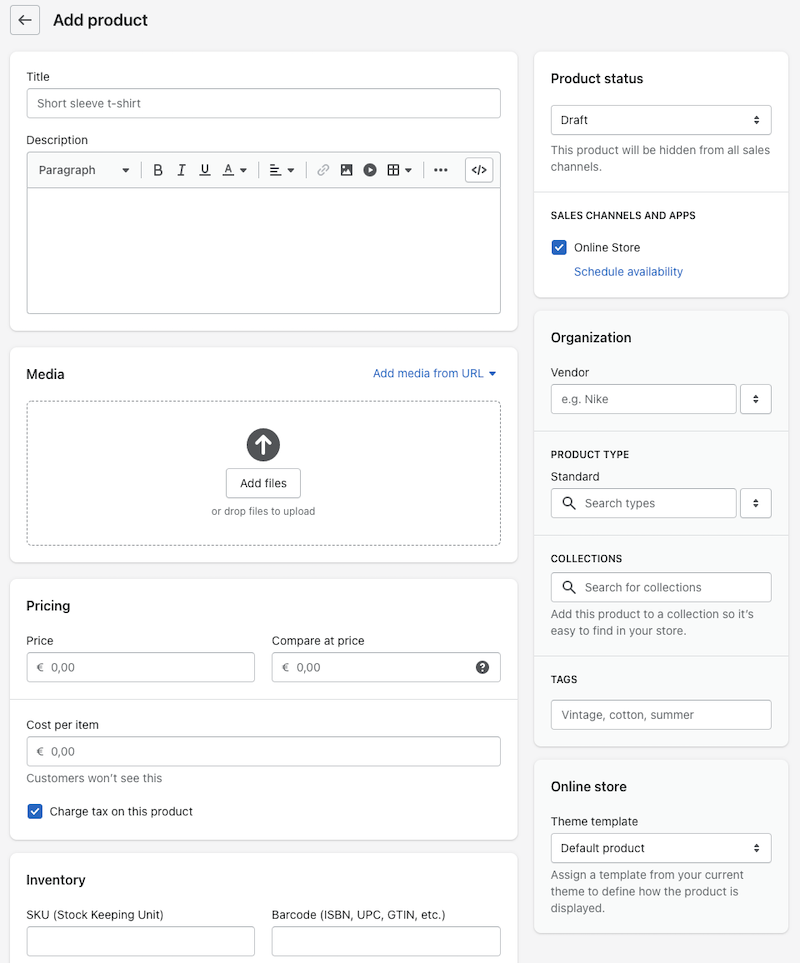 Features of Shopify
Sales channels – You can also sell with Shopify like it can be done with Shopify POS as this feature allows you to accept credit cards in person and allows you to blend in with physical sales. Plus, there is a chance to sell on social media without redirecting everyone to your website. This is available for Pinterest, Twitter, as well as Facebook.
Security – Shopify is PCI compliant on a level 1 basis and offers a free SSL certificate with premium plans. Plus, they maintain 99.99% uptime. Shopify complies with six PCI standard categories to offer great security.
Shipping – It offers discount shipping label rates for the stores that ship with Australia, the US, Canada, as well as the UK. There is also an option to buy print labels from them plus you can decide the shipping zones and rates.
Staff accounts – It offers staff accounts of the teams and allows to create accounts for various members of the team. There are two accounts in the basic plan, 5 on the Shopify plan as well as 15 on the Advance plan.
Store management – Shopify helps to keep a check on various things like monitoring abandoned carts and enabling notifications. Another robust part is reports and dashboard sections which are under the Analytics menu.
Extensibility & Integrations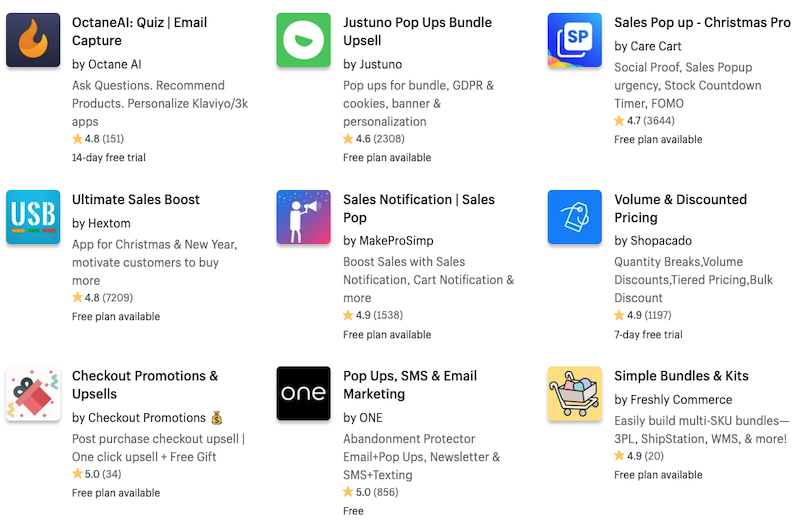 With Shopify, you can expand the online stores with apps. Its app store has more than 3200 apps which can be found in various categories. However, before installing any add-ons, you should go through its app support as well as pricing.
Shopify- pricing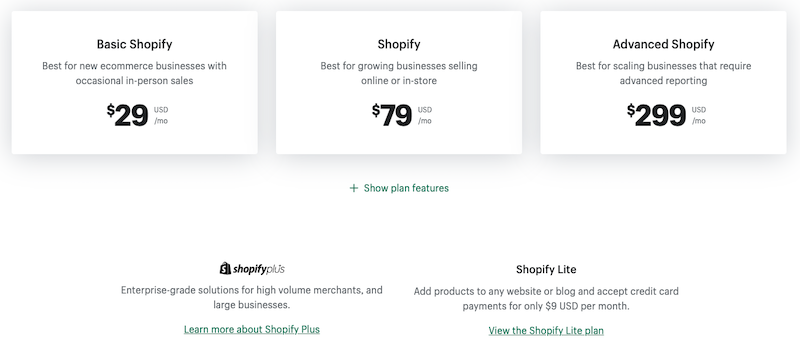 One of its plans Shopify Lute is only $9 per month which doesn't offer to host but allows to sell the site of various external platforms. Its basic plan is 29 USD per month which offers complete hosting capabilities along with tools to create an online store and a blog.
The next plan of Shopify costs 79 USD per month and offers five staff accounts, standard reporting, as well as around an 88% shipping discount. Its advanced plan costs 299 USD per month. The plan offers low payment rates as well as transaction fees and provides better tools to sell globally.
The last plan is Shopify plus which is meant for enterprises as well as companies. Shopify offers a free trial for 14 days without any need for a credit card.
The longer you are willing to commit yourself to Shopify at once, the less it will cost you.
If you are still uncertain about Shopify, you can test it for free for 14-days without a credit card.
Transaction Fees Charged by Shopify
If you place an order using a credit card then the transaction fee is 2.9% plus $0.30 but the amount gets less with the premium plan. However, Shopify charges around 2% per transaction if you are using a payment getaway like PayPal.
Shopify Customer Service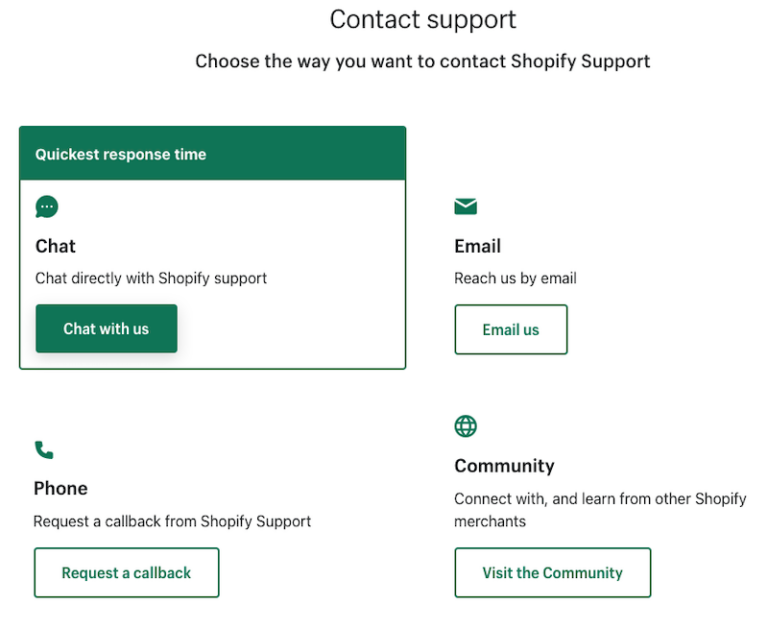 There is an option of email, community, as well as phone to reach Shopify. There is also an option of chat which answers all the queries.
FAQs
In which countries I can go for Shopify payments?
Shopify payments can be used in 15-plus countries.
Yes, and it is available in more than 20 languages.
What is the cost of Shopify Theme?
This depends on the theme. If it is created by Shopify then it is free otherwise you need to buy it from a third party.
Conclusion 
Shopify is known for first-time sellers and sellers who have basic products along with some variants. It is not meant for sellers who sell their products with massive options. Shopify is worth a try if you want to sell simple products and don't want to take the headache of hiring anyone.