Todd Snyder is the quiet force responsible for helping a whole generation realize that dressing well is easier than it sounds—and more important than it seems. The designer made the sheer act of caring about menswear feel easy, accessible and, most importantly, fun as hell. And now he's teamed up with New Balance (their fourth collaboration together) to give one of the brand's classic sneaker styles a fresh jolt of New York menswear cool—thanks to the perfect shade of dusty pink.
As a designer, Todd Snyder has always possessed the ability to make timeless staples, whether it's suits or khaki pants, feel essential, not boring. And that's exactly what he's done here with the "Sunset Pink" edition of this particular New Balance sneaker. There's the unexpected pop of white on the outsole, an eye-catching shade of what Snyder calls "dusky desert sky" on the upper, and a tasteful blend of gray and black shades across the sneaker. About that sneaker: The New Balance 998 is one of the heritage footwear company's older, classic running styles, but it still falls within the "for style-inclined guys" wheelhouse, alongside models like the 990, the 996, and the 1500. Sure, that just sounds like a bunch of numbers, but the point is this: All these models have a little more fashion flair than the brand's more hardline running offerings. And just like he does with his namesake label, Snyder has elevated a pretty traditional shoe into something that suddenly feels exciting. Given its Snyder pedigree, this sneaker will look just as good paired with an unstructured summer suit as it will with board shorts at the beach, or sweats on a coffee run.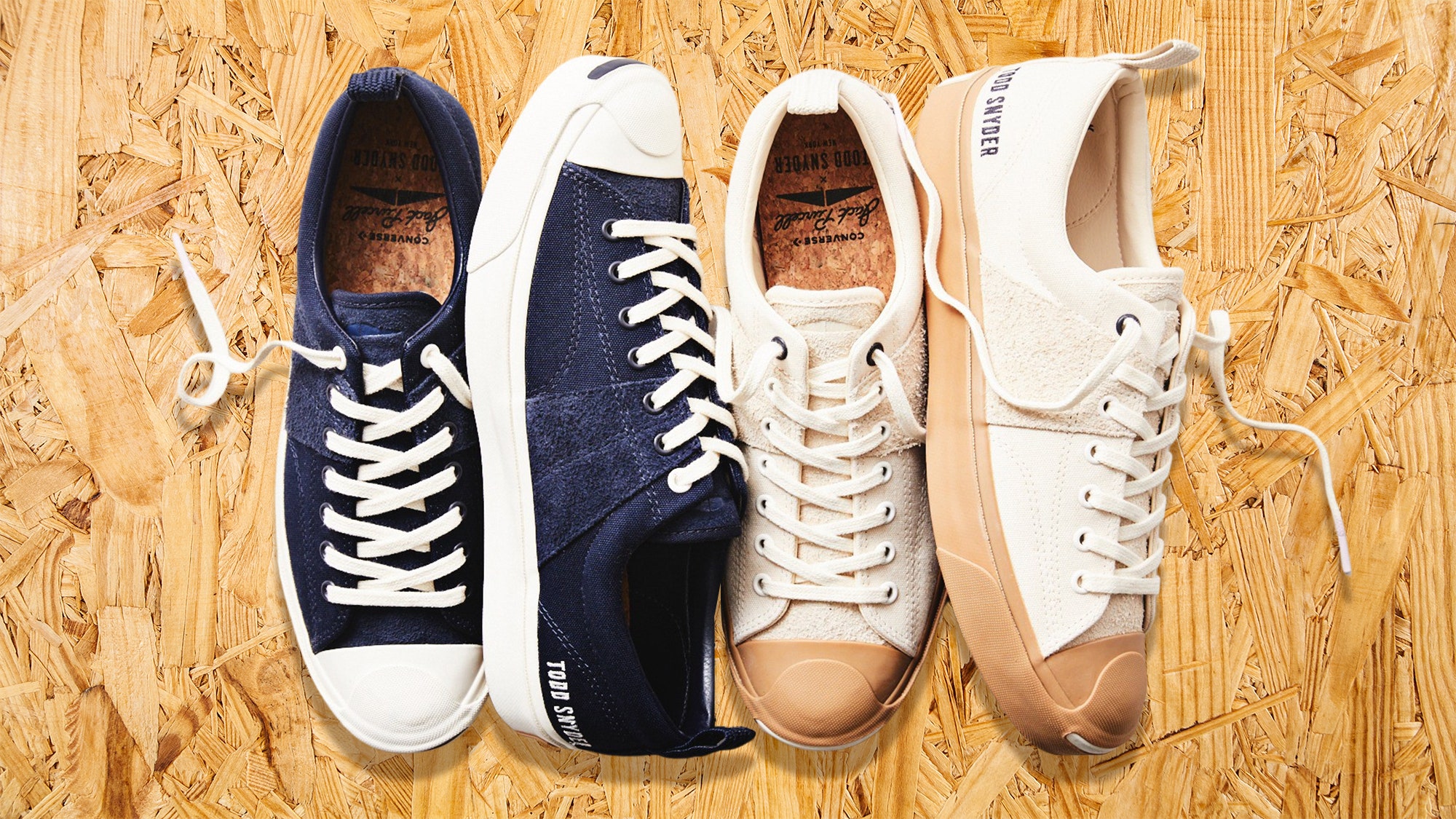 It's been a great year for New Balance collaborations so far, but NB and Todd Snyder are an unusually good, sensible match: cool dad sneakers designed by, well, an extremely cool dad. And dads understand timelessness. This brings us to the thing we dig most about these shoes: They'll look just as good ten years from now as they do today.
$218, available in-store via Todd Snyder.
Todd Snyder and Timex Just Unleashed Even More Stylish (and Affordable) New Watches
We could go on and on about what makes a Todd Snyder + Timex watch—any of them—so great. And we have. Many times. And with good reason. It can be hard for any guy on the hunt for a stylish new timepiece to start narrowing down the options in such a crowded watch market, whether you have $200 to spend or north of $20 million. But Snyder has made it easy simply by zeroing in on a select few styles, all mined from Timex's extensive archives, each special enough to stand out among the throngs of similar stainless steel divers but subtle enough to not call too much attention to itself. It's an ideal balance at a very, very wallet-friendly sub-$150 price point.
Today, Snyder and Timex are swinging for the fences with the rollout of a new Reissue Collection, which revisits (and even improves upon) previously released models like the Military Watch (now available in a sleek all-black option, a cool gray-on-black version, and one with an ivory dial set against an olive green strap) and the MOD Watch (still with a graphic bull's-eye design, now in an uncommon olive/white/black colorway) and includes the launch of their latest model.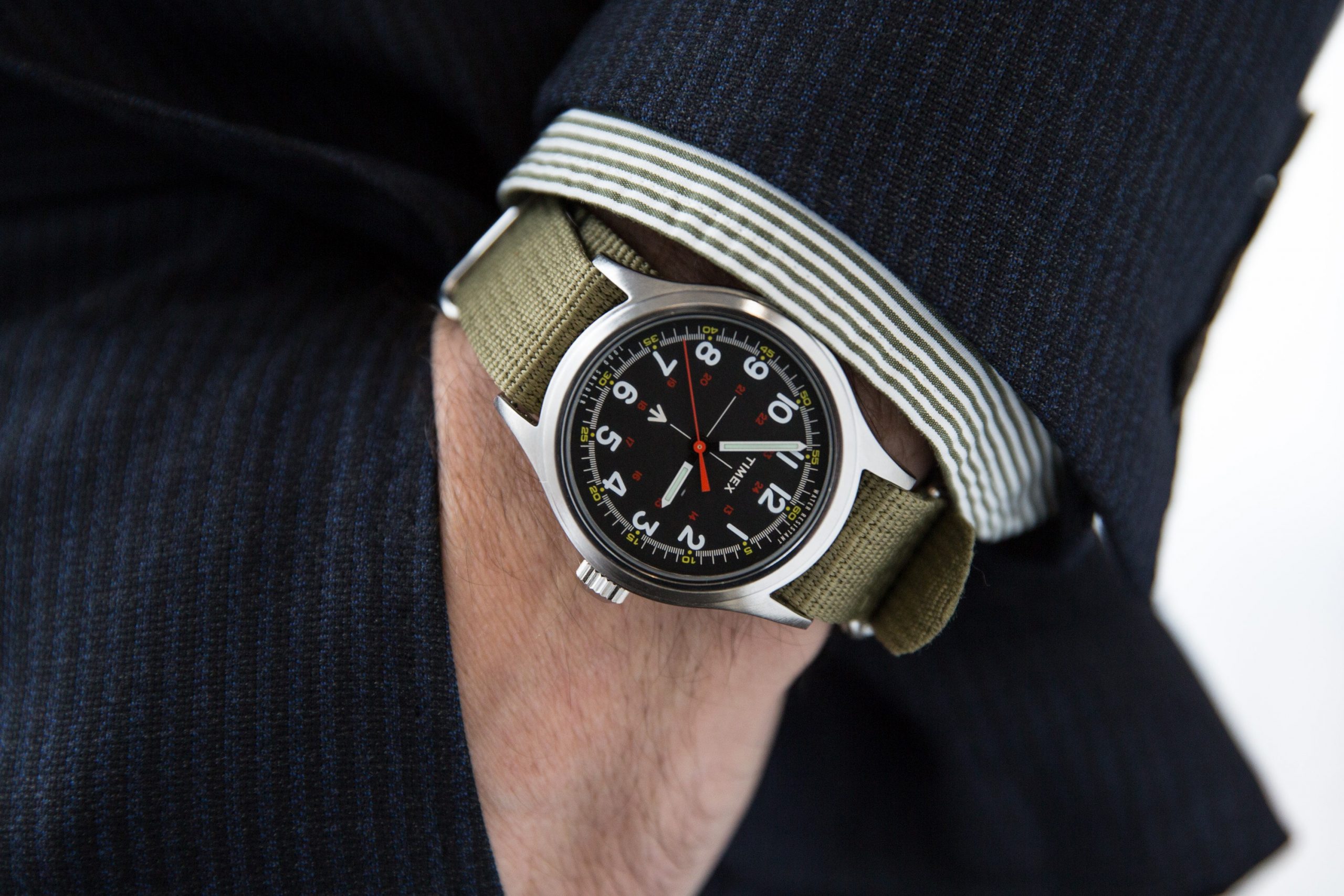 The Todd Snyder + Timex IRONMAN® Endure Shock 30 Lap watch is the duo's first-ever digital timepiece. Originally developed in partnership with the IRONMAN Triathlon in 1984, the watch maintains details from the inspiration piece (it's lightweight, water-resistant up to 200 meters, and durable enough to get you through any swim/bike/run or a trip to Trader Joe's on a Sunday afternoon) but features 2017 touches, like an enlarged face so you can check on your lap count.
"I'm excited to be able to offer the Military and MOD Watches in new limited editions, giving watch enthusiasts like myself even more choice when it comes to color and degree of formality," said Snyder in a statement. "And I'm thrilled to have worked on our first Timex IRONMAN digital watch." We are, too. You'd be hard pressed to find as many features under the hood or obsessed-over finishing touches as you will in a T.S. + Timex watch, and now there's one out there—including, still, the twosome's best-selling Blackjack model—for every guy. All you have to do is decide which of the following (or all) speaks to you:
The Todd Snyder + Timex Reissue Collection and IRONMAN watch are available exclusively at Todd Snyder.