Ulta Beauty is known to be one of the US's largest as well as oldest beauty retailers. They have been serving for more than 25 years and over these years they have adopted new technologies as well as got on the online store bandwagon. They have a massive assortment of beauty products and are the best place to shop for cosmetics, fragrances, skin, as well as hair care products. Their website is one of the best and most convenient ways to shop. Also, they have a massive variety of cosmetics from various brands, offer free shipping, a great mobile app, and a lot more.
Ulta Beauty brow products 

Shop It On Ulta Beauty!
We have used many brow products and some of them didn't work for us. However, choosing the Ulta kit for brows was nice. We choose a medium brown shade and we further used the light shade which was taupe because the earlier shade was looking too dark. However, the result was fine but we felt that the star of the show was its brow. It was slightly creamy, simple to use, and offered a very natural look to the brows.
PROS
Massive range of products – Ulta Beauty has a massive range of products. You can get more than 20, 000 products from more than 500 renowned and upcoming brands from various categories. Their catalog includes various things like mascaras, powders, concealers, lipsticks, lip liners, etc.
Simple to use online store – They have various products to offer which can be a daunting task to do but their online store's catalog is not poorly designed. Everything is nicely organized and can be checked quickly.
Free shipping – They offer free shipping on orders above $50 which is great and can help you save a lot of time and money.
Handy mobile app – Ulta Beauty has a very handy mobile app which is available on iOS as well as Android. You can easily access your account, browse as well as shop. This is great for people who are on the go or don't have access to their computers at the moment.
CONS
No order changes or cancellations – People often make mistakes while ordering something online as well as offline. This can happen to anyone but order changes or cancellations often come to the rescue. However, Ulta Beauty doesn't offer any of this. It is best to double-check everything that you are ordering. After clicking on the 'submit' button you cannot do anything. But it will be beneficial if Ulta Beauty ordered instant order changes as well as cancellations.
The reviews of Ulta Beauty eyeliners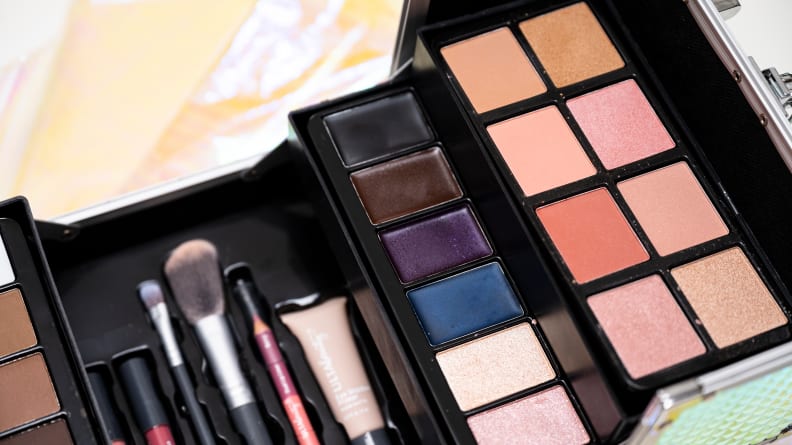 Shop It On Ulta Beauty!
The eyeliners in various colors were not simple to use. The waxy formula in a pan required many layers to get pigmented winger liner look. This is the reason that we prefer using a felt-tipped pen or creamy pencil to create a winged liner. Also, you need to BYO applicator because you don't get one by Ulta Beauty.
The reviews of Ulta Beauty lip products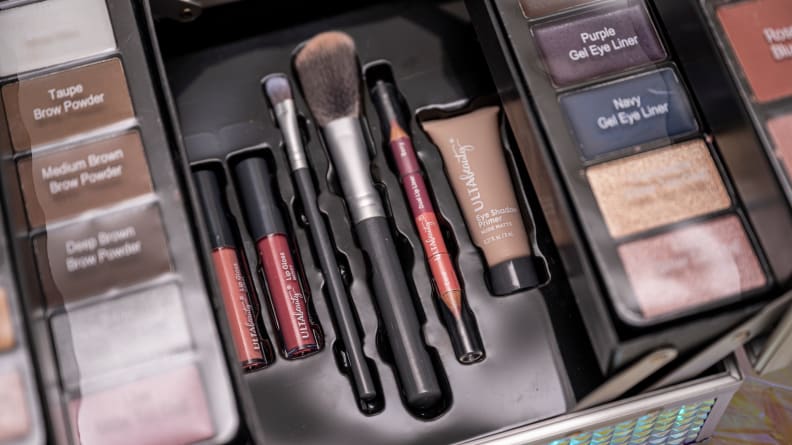 Shop It On Ulta Beauty!
The kit's dual lip liner has a berry hue as well as coral color. It doesn't involve any sharpener but has a creamy formula and is highly pigmented. Also, it is a great idea by the company to involve matching lip glasses instead of pans within a palette. The formula is nice and not too sticky which adds nice shine as well as noticeable color to the lips.
Drawbacks of the Ulta Beauty box?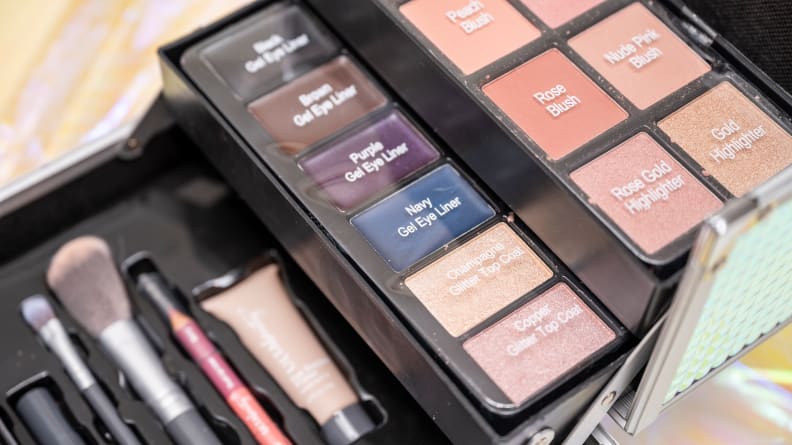 Shop It On Ulta Beauty!
The Ulta Beauty box which is Artist Edition has inconvenient packaging as you cannot store a 10-inch tall makeup box anywhere. Also, it has cheap plastic palettes which don't look nice and are about an inch tall. Moreover, the smell of the packaging is hard to ignore. The makeup has a normal smell but the packaging odor is unbearable.
A Charitable Company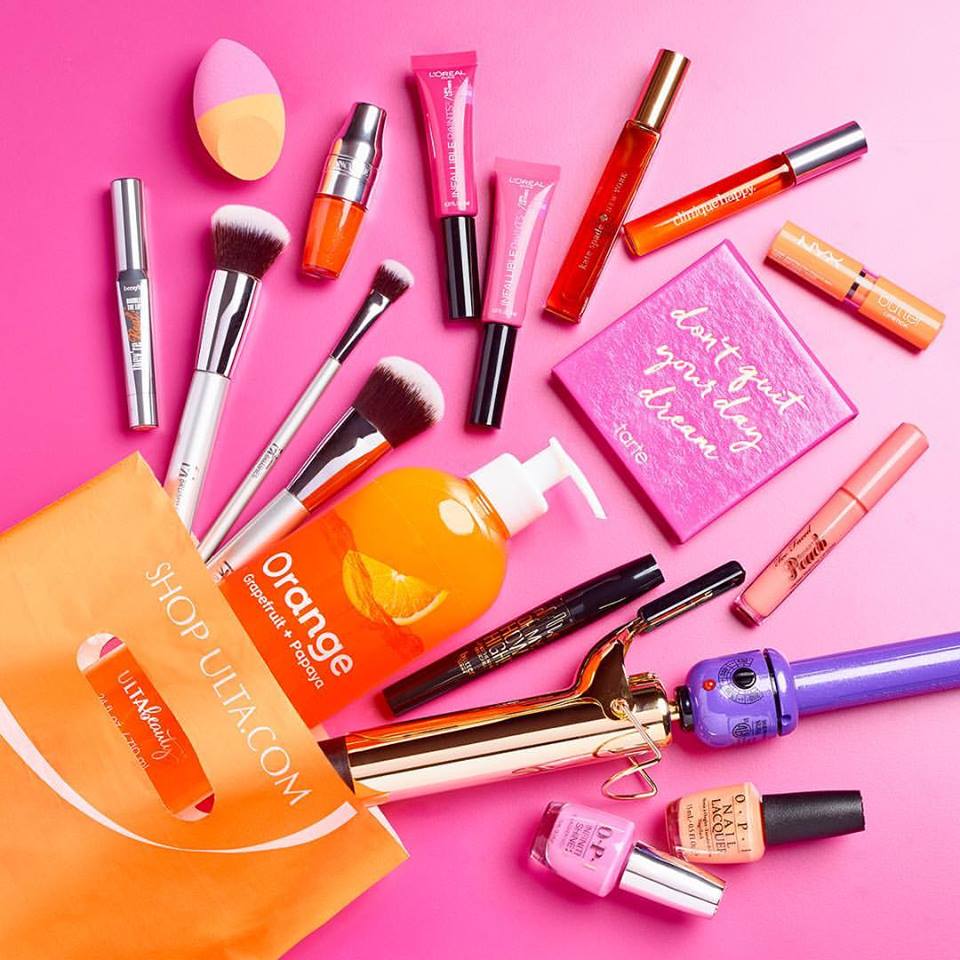 Shop It On Ulta Beauty!
The company is partnered with the Breast Cancer Research Foundation and has been able to rise above $10 million since the year 2009. The funds Ulta Beauty raises are beneficial in researching causes, treatments, as well as prevention of breast cancer.
User-friendly Features 
An online store is not meant for its offerings but should be easy to use. Fortunately, Ulta Beauty has both of them. It has a massive product catalog which you can browse easily and everything is organized easily according to various categories like Face, Eyes, Brushes, Tool, etc. Also, you can refine the searches and can choose from filters like brand, colors, price, ingredients, best sellers, new arrivals, and much more.
If you click on the product then it offers a quick overview of it which includes a brief description, price, star rating, etc. The dropdown menu allows you to select the quantity of the item.
Ulta Beauty has more than 20, 000 products starting from foundations, powders, bronzers, highlighters, balms, accessories, and much more. They have renowned brands as well as emerging ones like Urban Decay, Skyn, Lancome, etc.
In terms of price, you need to check their website. However, you can get free shipping on orders of $50 and above which can help you save some money. Also, Ulta Beauty has a mobile app that you use whenever you are on the go. You can even enjoy its Ultimate Rewards cards if you are using Ulta Beauty's app.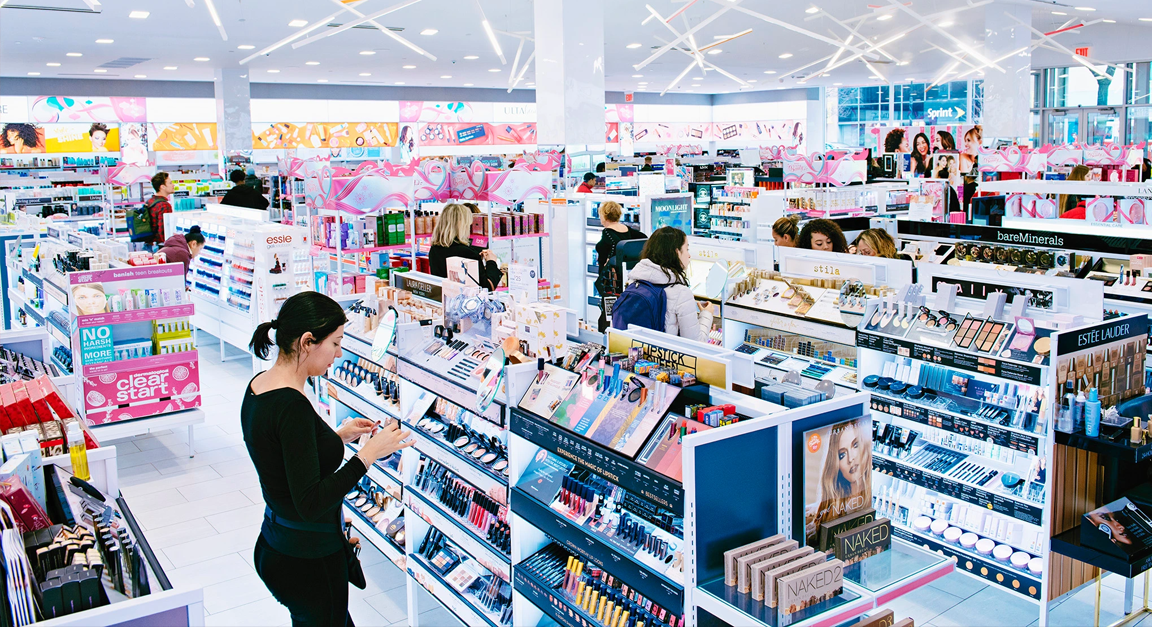 Shop It On Ulta Beauty!
Customer Support
You can contact customer support o Ulta Beauty via phone which is available 7 days a week from 7 am till 11 pm CST. There is also an option of sending a direct email or checking their FAQ section to clear any doubts related to card issues, mailings, account issues, etc.