Best Schemes is supported by readers. Some links on Best Schemes are referral links. If you use one of these and buy something, Best Schemes may make a small amount of money
Where are all the budget beauty girls? For all of those girls, this crowd-puller beauty retailer can prove to be a blessing. Every product line by Ulta is loved by top makeup artists, singers, products, and even actors like Selena Gomez. Its in-house collection is highly affordable. So, we have tried and reviewed the top 10 highly love makeup products from the Ulta range.
Twisted Volume Mascara

Shop It On Ulta Beauty!
The best thing about this mascara is that you can easily twist it to get the desirable wand from straight to coiled. You get to enjoy four settings of wand shape which increases the length and volume of the lashes. The first setting when the wand is straight, as well as thick, has small bristles which offer a flattering as well as separated look. However, the final setting offers a coiled wand and can make your lashes look a little clumpy but can work for women with thick lashes. Also, the mascara can be difficult to remove later but it is worth the money.
Flushed Blush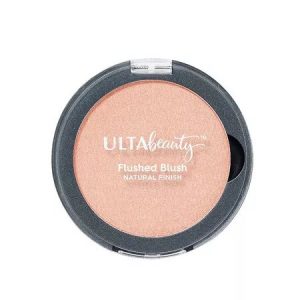 Shop It On Ulta Beauty!
Women love blush and most of them cannot do without them. This flushed blush by Ulta has glitter in it which most women won't prefer. However, if you are someone who likes to have sparkly cheeks then this is the blush for you.
Adjustable Coverage Foundation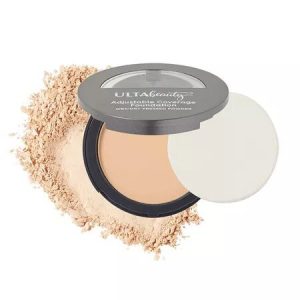 Shop It On Ulta Beauty!
This pressed powder foundation is impressive as it has silky and finely milled consistency. However, if you are looking for coverage then it is not the one for you because it offers a natural look. You can opt for this foundation for midday touchups and can get rid of excess oil or shine.
Contour Kit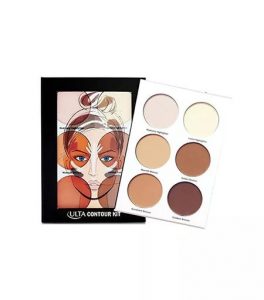 Shop It On Ulta Beauty!
Are you a contour girl? There are many contour palettes available but this one by Ulta comes at a drugstore price. Also, it has a variety of contours as well as highlight shades which are highly pigmented powders. This is an affordable option for women who love to contour.
Luxe Lipstick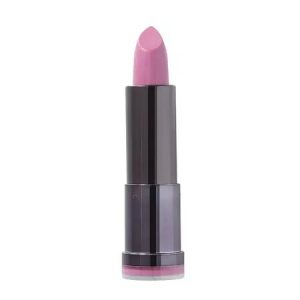 Shop It On Ulta Beauty!
Finding beautiful lipstick can be a daunting task but with Ulta, you don't need to fret. This lipstick doesn't dry the lips and comes in a number of shade options. This is a great lipstick and very nominal.
Hydrating Face Primer

Shop It On Ulta Beauty!
You cannot do without a face primer if you are into makeup. This hydrating face primer by Ulta has a no-frills formula which means it is unscented, offers smooth application, and is clear. Also, it improves the foundation application and the staying power. But its formula is silicone-y which some people might not like. However, it works well for women with oily skin types.
Mineral Powder Foundation

Shop It On Ulta Beauty!
This powder foundation when used with Ulta primer offers impressive coverage and gets better staying power. It has a silky texture and is light on the skin. Also, it is buildable and is great for makeup enthusiasts.
Matte Lip Cream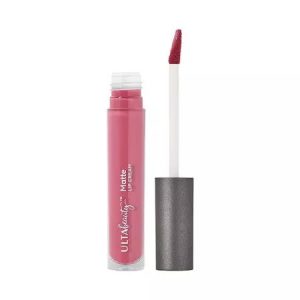 Shop It On Ulta Beauty!
This matte liquid lipstick has gathered a lot of appreciation and is Ulta's betting selling formula. It is highly impressive as it has a lightweight texture and mousse-like consistency. However, it doesn't last throughout the day but you can give it a shot.
Eyeshadow Single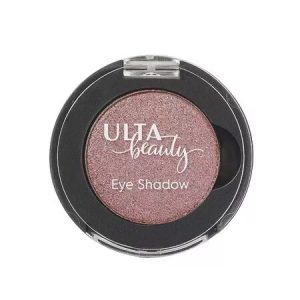 Shop It On Ulta Beauty!
Ulta has a superb collection of eyeshadow singles which are available in matte, shimmer as well as glitter finishes. You will be able to get mostly neutral and muted colors. When you will apply this glitter shadow it will look iridescent and lovely. You can also build it to enhance the eyes. It blends smoothly and can be used every day
Gel Eyeliner Pencil

Shop It On Ulta Beauty!
It is hard to find a good gel eyeliner pencil. Ulta's gel eyeliner has a very nice velvetiness to it. Also, the shade range is beautiful in it. It is a great product which you can buy for yourself.