VyprVPN is a popular Swiss-based VPN service provider. It has over 700 servers in 70 locations across 64 countries worldwide. The best part is that it has servers in almost every continent, including Europe, Asia, North America, South America, Central America, Africa, Oceania, etc. Almost every server is owned and operated by the brand itself without the interference of any 3rd party.
Broadly, VyprVPN offers a 24 months plan that costs $2.50/month. It offers features like unlimited data, a zero-knowledge DNS service, round-the-clock support, a customized chameleon protocol, wide platform support, etc. The official website has over 30 tutorials that will help users to set up the service on Chromebooks, Apple TV, MacBook, Blackberry, etc without facing any problems.
The only drawback is that it doesn't have any browser extensions. However, the VPN has added a lot of new features and improvements over the last couple of years. For instance, it has added a Chameleon 2.0 customized protocol helping you to get access in blocked countries.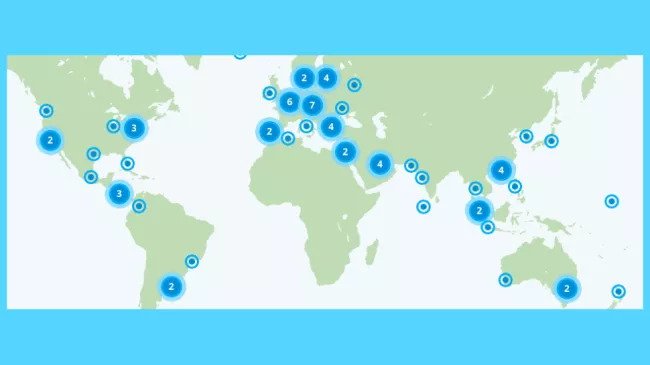 Know It's Plans and pricing
VyprVPN has made a very attractive pricing structure for all it's plans to make it easier for users to get the best value for money across all the plans. Almost every plan offers all the basic features. However, monthly plans are bit more expensive than yearly plans. Hence, it is recommended to users to pick the annual plans to save more and get better value for money.
It's brand new 2 years plan is way cheaper than other brands in the market. It costs just $2.50/month. It's always better to signup to register your payment details. The brand doesn't bill for 3 days. Hence one can easily cancel within 3 days to take a trial.
VyprVPN also offers a 30 days money back assurance in case you find the service just satisfactory or not happy with the plan.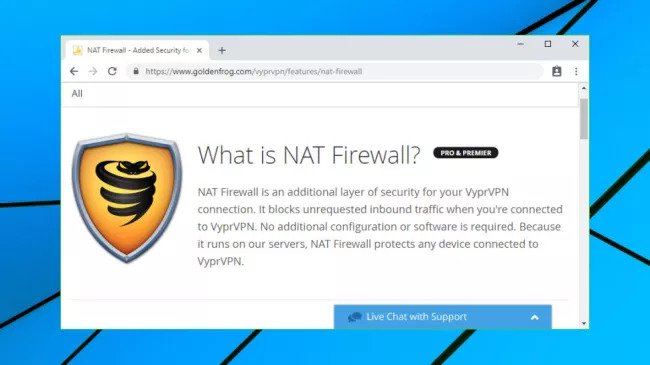 Privacy
It ensures that users get the best privacy and security while using it's VPN  service while accessing global websites. Hence, it offers the best privacy protocols and features, including AES-256-GCM and SHA384 HMAC, and TLS-ECDHE-RSA-2048 in order to offer the best privacy and security shield to users.
To ensure better security and privacy, it also offers a brand new Chameleon 2.0 protocol by bypass any strict blockage to connect users round the clock.
Moreover, the VPN also offers encrypted zero-knowledge DNS service to kill any attacks in the middle or while accessing any website.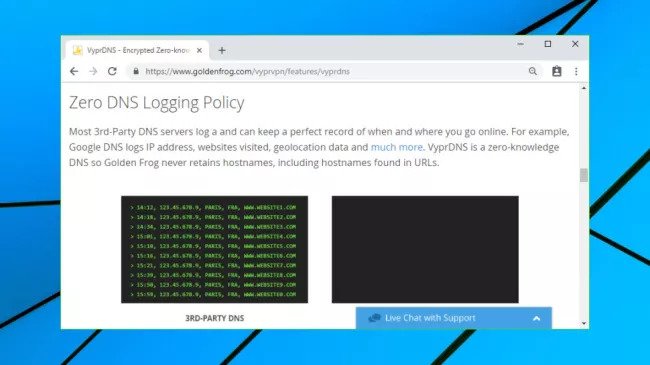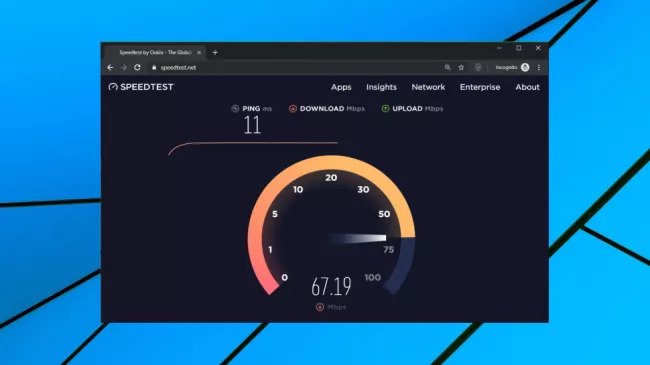 How About it's Performance?
While checking it's performance, we have observed that there's no connection issue from any of it's servers. In fact, the connection times were quite accurate and consistent.
While checking the speeds of the VPN on the benchmarking sites, we have observed that:
–              The performance of the UK server was quite good at over 64 to 68Mbps. However, the US speed was a bit slower than the UK. It reached just around 35 to 50Mbps
However, the tests were conducted during the lockdown season. So, it's natural that the traffic was on the higher side resulting in slow speeds.
Overall, its' speed is fine. Nothing exceptional like other VPN services. It's good for browsing, daily office work, mailing, streaming and other services.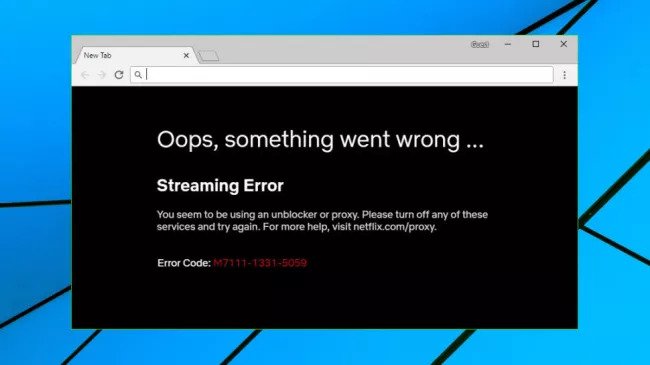 VyprVPN Unblocks Netflix
We all know that Netflix is the most popular online streaming platform among users all across the world. Everyone wants to unblock and unlock Netflix. VyperVPN does it for you like a pro. It unblocks US Netflix which is quite a difficult task for many VPNs. Surprisingly, it does it easily without taking much time. In fact, it has easily connected us with Netflix Canada, UK, and Germany also. However, Japan and France Neflix remained blocked.
Apart from Netflix, it unblocks BBC iPlayer, US only YouTube, Amazon Prime Video.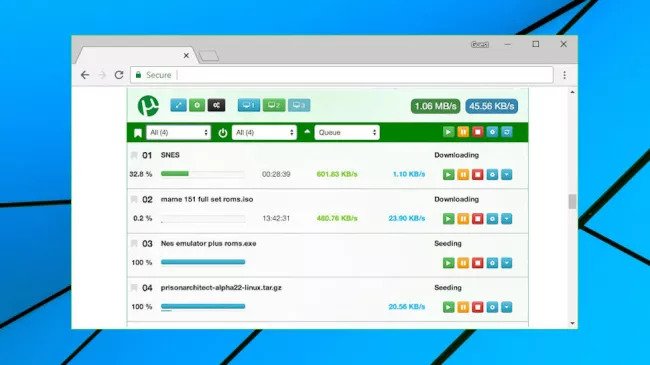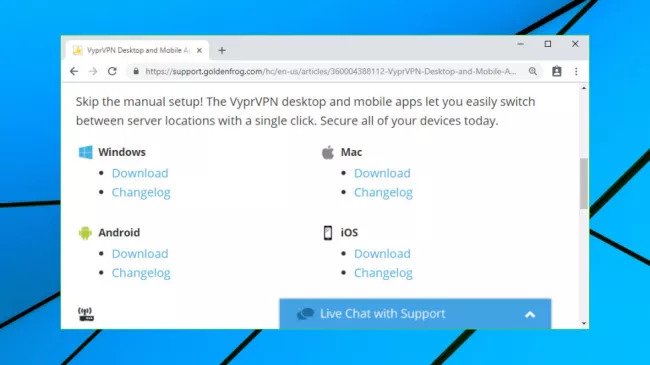 How Does It's Client Setup Look Like?
It's very easy to register at VyprVPN. Once you fill in all the details then the website will take you to it's apps across Windows, IOS, MAC, and Android along with multiple setup guides for more platforms.
The VPN also gives you access to helpful details on every app such as supported protocols, OS version, and setup, changelog, etc. If you don't have any knowledge about development, apps, or technical features, then you can go to it's guide such as Android changelog etc.
The client setup is really user-friendly like any other VPN app. Just download and install it. Follow the instructions and put your username and password to kick off.
For further assistance, the website offers over 50 tutorials to help on various topics such as setting up a service on Linux, Chromebooks, Android TV, Apple TV, etc.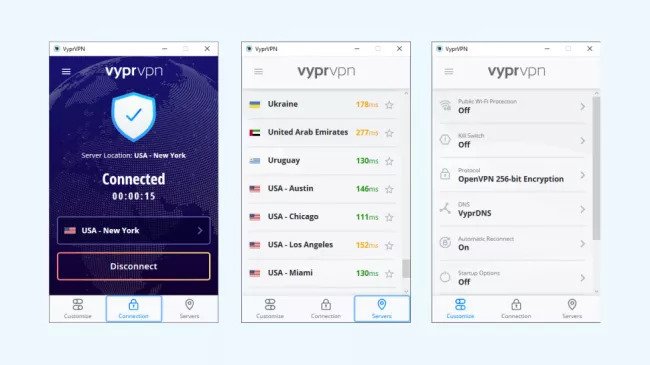 What About It's Windows Client?
It largely looks like a mobile VPN app. It's as simple as a mobile app that doesn't give any trouble while using it. It's display gives you information about the connection state, preferred location, and one can easily connect or disconnect.
There is also a location picker which is very capable to pick the best location from the list. There is also a Favorites tab where one can save their most used servers.
There is also a built-in kill button that saves you when the VPN connection drops. It will automatically blocks the Internet traffic and gives users an option to reconnect. It also offers an efficient Settings dialog to configure the client to connect when the app is launched or Windows started.
Moreover, the DNS leak protection minimizes the chances of other users to sneak into your web history, traffic, etc.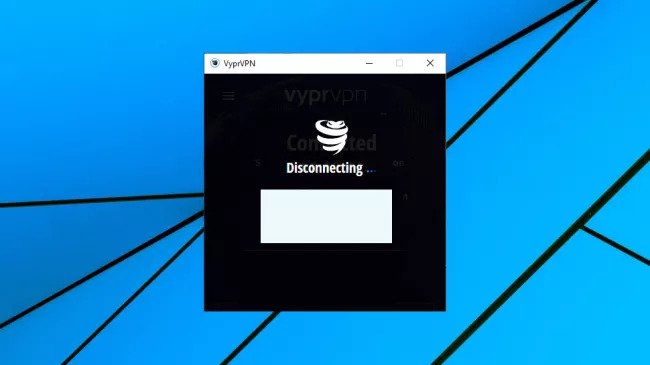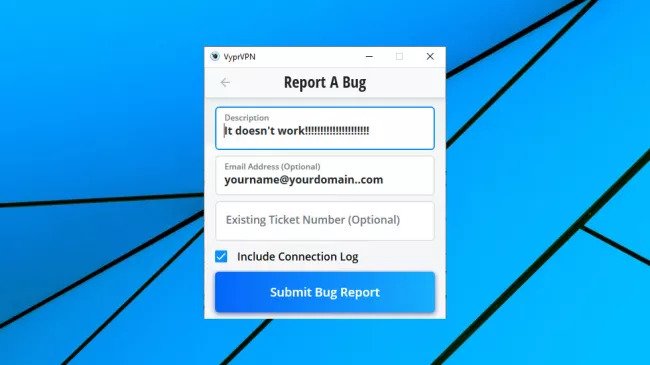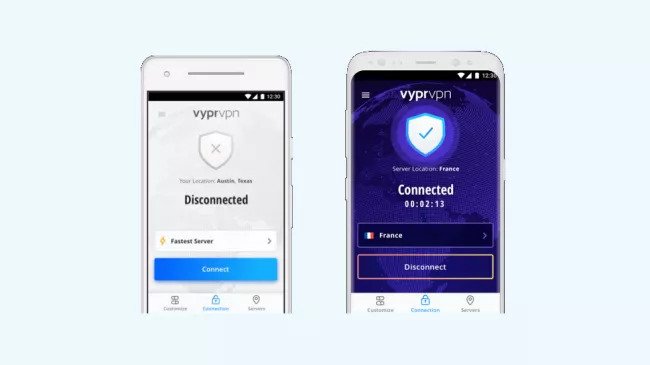 How Does VyprVPN's Android App Work?
It works just like any other VPN app. It's smooth, user-friendly, and quick. Within one or two taps, the app connects you to the best and the nearest server. It's quite identical to the Windows version and one can get all it's features.
However, some added features include optional URL filtering to prevent you from dangerous virus-based websites. Secondly, you get a Connection Per App feature that helps you to customize VPN usage as per an app.
How Does It's Ios App Work?
It's Ios app looks quite similar to other platforms. Most of it's operations and features work similarly like other platform apps. However, it doesn't have all Android app features. You can't find a URL blocking and Kill Switch feature. Moreover, there are limited settings.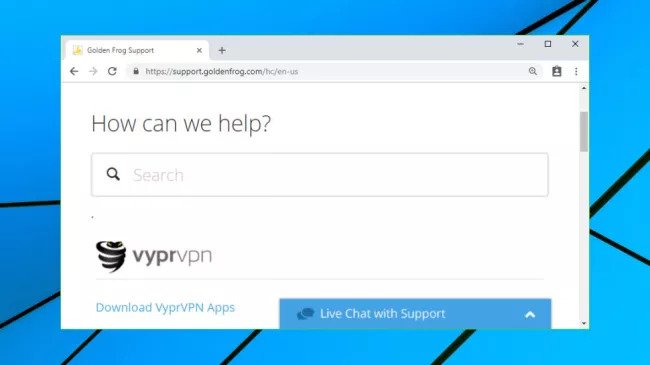 How Efficient Is VyprVPN's Customer Support?
VyprVPN offers an in-depth support system right on it's website via FAQs and a knowledge base where one can find out tutorials on various topics, including setup, troubleshooting guides, etc. There are many articles and blogs that will help you to know about VPN services and how to start using them effortlessly.
However, if that doesn't work for you then you can go to the Live Chat option to interact directly with a customer support agent. You can also send an email to get a detailed resolution to your problem.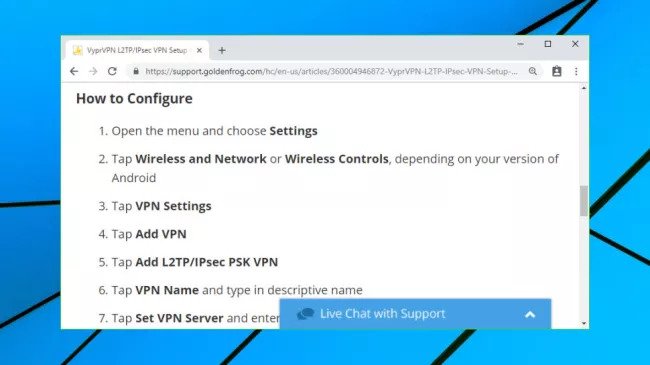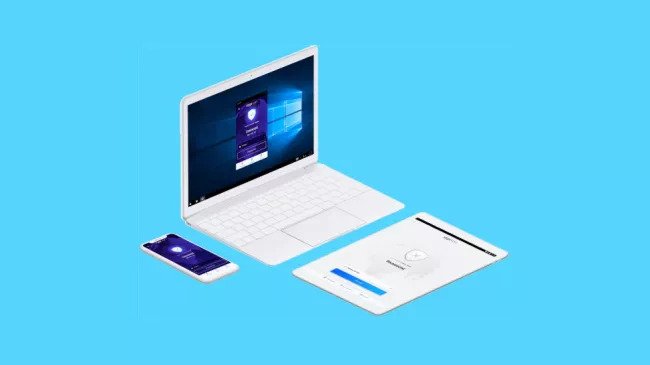 Final Thoughts
In the nutshell, VyprVPN is one of the cheapest VPN service providers in the market that doesn't compromise on speeds and performance.  On top of that, it offers some amazing features such as wide platform support, trustworthy site unblocking feature, Netflix access, and a user-friendly interface.