Changing fashions, soaring variety and shrinking sizes – that seems to sum up women's clothing. When Shakespeare wrote, "apparel makes half the man", he probably told himself that it makes all of a woman. Women's clothes sellers seem to have understood this only too well.
What's in right now?
Fashion keeps changing – more so in women's clothing. You need to keep abreast of current trends. However, trends can also convert the new look into a sort of uniform that everyone seems to wear. You can't complain because you cannot conform and be different too. Designer and exclusive wear could offer a solution by creating a trendy but different look that attracts attention.
The current trend seems to favor black and white and stripes. They seem to be a common element in a number of fast selling dresses including solids, prints, embellished pieces, separates, dresses, swimwear and accessories. Shorts and pants have been spruced up too, ranging from knee-length shorts to convertible, rolled-up cargo pants.
Denims are in with a new look – in the form of handbags and shoes.
Blouses with an airy woven top and a Victorian touch such as lace, crochet, bell sleeves and ruffles can offer you a fresh look this season.
Suit the style to the weather
Now that summer is here, the question is what makes the best wear to suit the weather. If it's hot outside, you need to choose your clothes in such a way that it looks trendy while keeping you cool and comfortable at the same time. Choose light colors rather than dark ones. Go in for natural fabrics like cotton and open-weave fabrics that offer better ventilation. Avoid tight clothing.
The new flirty skirts are cool (pun intended!) and can be accommodating even if you're not perfectly sized. Try them in favor of the more popular shorts and T-shirts routine for a change. You'll like them.
What's the perfect length of your skirt?
You'll have to figure that one out to suit your body shape and preferences, but remember one golden rule of fashion. The width of your skirt should never be more than its height.
How about the designs?
Try florals – it's not a bad idea. The only thing to remember is that you should choose the prints to suit your shape. The general rule of thumb is that larger frames look good with widely spaced and larger sized prints, while smaller frames will look good in smaller prints.
Shrinking Numbers
While the average woman's waistline is increasing the size of her dress is decreasing – at least going by the numbers given to them. So the first point that one notes about women's dresses is that there is no standardization in the numbers and they change not only from time to time but also from shop to shop.
When ready-made (or ready-to-wear) clothing first made its appearance, there was no standardization at all, and the garments fit the wearer poorly. It was only in the mid 1940s and early 1950s that various agencies came in to set the standards and now we have the standards in place although the numbers keep changing. Efforts are still on to find a more scientific basis for the measurements and standardization of the sizes for women's dresses.
How do you find all those dresses?
Whether you are looking for standard ready-to-wear material keeping with current trends or for designer-wear, there are a number of online stores that give you a choice of clothes. You can have a look at the various styles and designs before you find the right choice for you. Even if you are going to make the purchase from your own friendly neighborhood store, it makes sense to do a bit of shopping from online sources.
Kim & Co Printed Brazil Jersey Short Sleeve w/Shirring Dress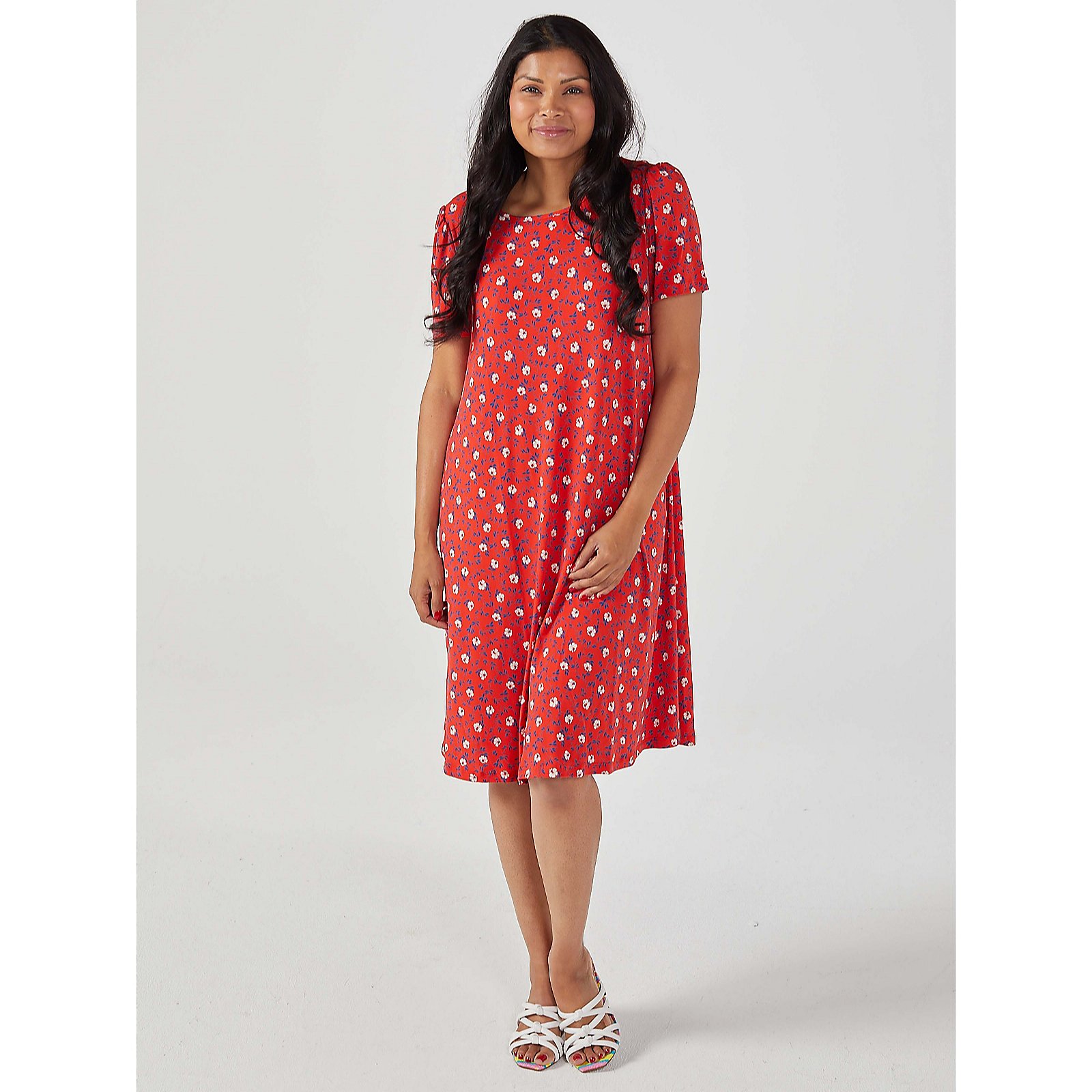 Oh, just another gorgeous dress, here and ready to join your summer wardrobe! Full of movement, this swing dress from Kim & Co is made from a soft and stretchy Brazil jersey fabric and features shirred detailing on the sleeve head. And of course this piece wouldn't be complete without its beautiful, all-over print. Style it with trainers for an effortlessly fashionable daytime look or dress it up with your favourite sandals.
Choose your dress – with a lovely array of prints and colours to choose from, you can flaunt this dress in Black / White if you're a fan of classic designs or add a touch of fun to your wardrobe with the expressive prints that come with Mauve Multi, Navy Multi or Red Floral.
Wynne Layers Sweater Knit Tank with Burnout Patterned Hem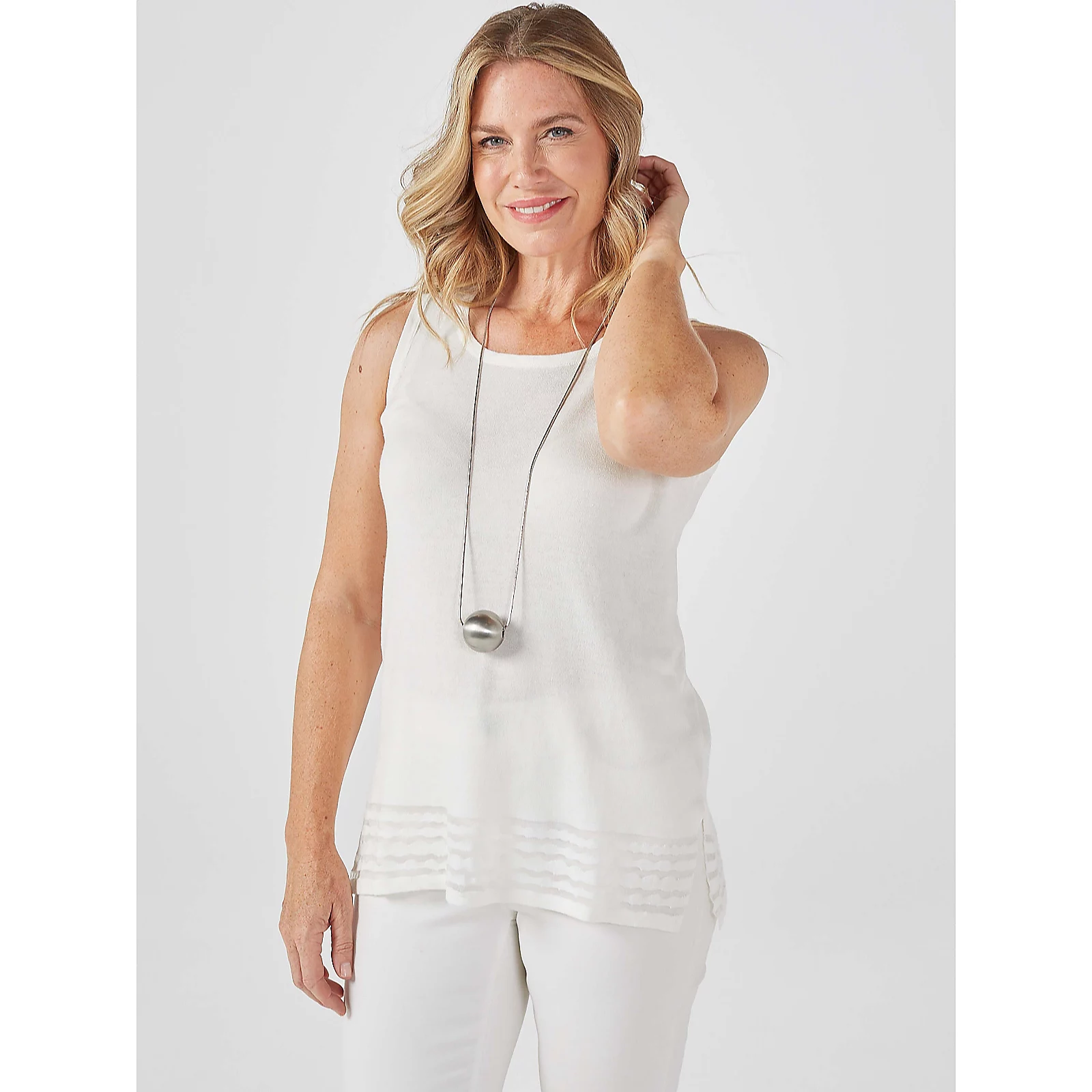 Your wardrobe essentials are the pieces you should love the most, and this tank top from WynneLayers is sure to be one you'll reach for time and time again. With a flattering, classic design, it features a chic burnout hemline for a stylish flair you'll simply love. Pair it with your favourite leggings, jeans or shorts for a breezy daytime look.
Wynne Layers Burnout Patterned Unstructured Cardigan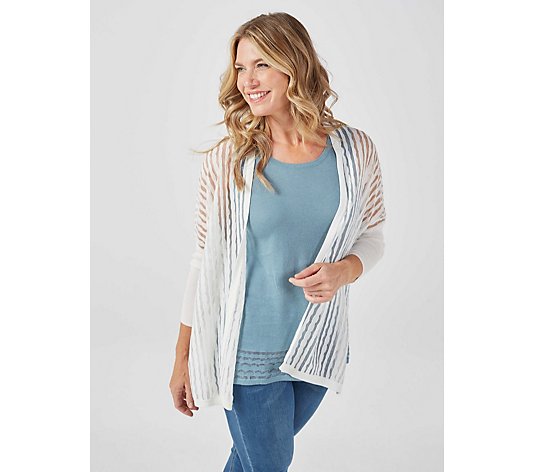 So much more than your average cardigan, this burnout design from WynneLayers is your ultimate style staple. Perfect for layering over just about anything, it boasts a flattering shape with an easy open front, allowing you to pair it with your favourite dresses, tops and more. Simply slip it on, day or night, and let the compliments roll in!
Kim & Co Brazil Jersey Wrap Wide Leg Jumpsuit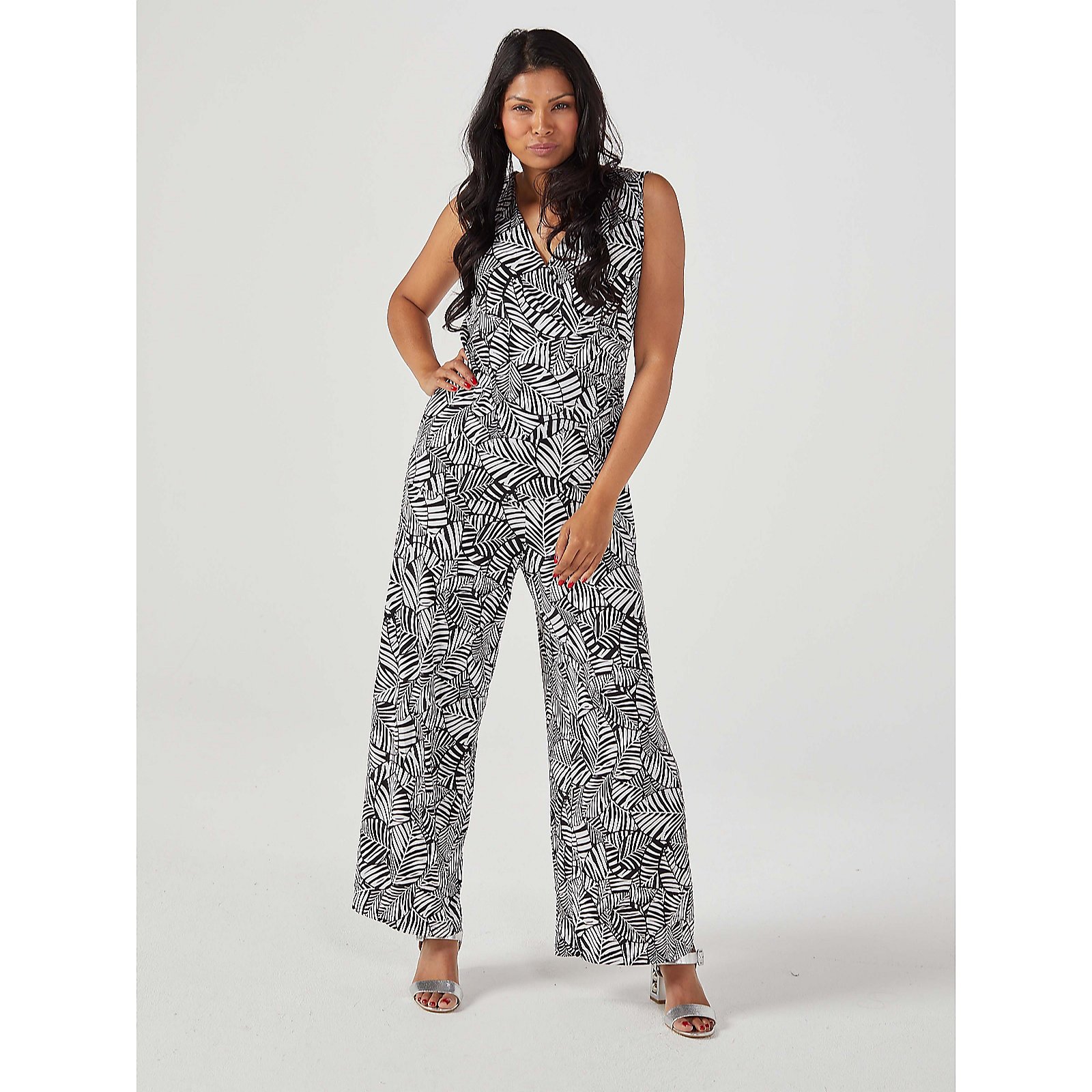 Need an instant outfit? Here's a beauty from Kim & Co you'll love to wear again and again. This stylish jumpsuit features a wrap-front V-neckline for a stylish twist, with an elegant wide-leg design and a fitted boddice. It's never been easier to create a chic put-together look!
Kim & Co Brazil Jersey Pleated Shoulder Top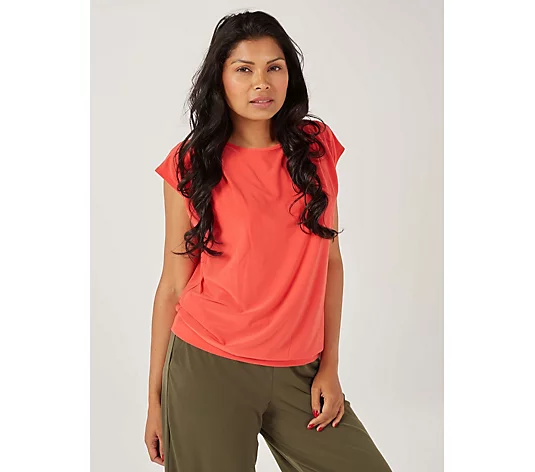 With a sleeveless design and a bright floral print, this pleated top from Kim & Co is a gorgeous option for the warmer months. It's made from soft Brazil jersey and features a dropped shoulder and waistband at the hem. Whether you dress it up or down, it's sure to prove a favourite for your wardrobe.
Frank Usher Striped Drape Front Layered Midi Dress
We can't take our eyes off this beautiful dress from Frank Usher. With a midi length and shape, it's ever so gracefully adorned with drape detailing at the front, giving it an effortlessly feminine touch. The perfect choice for warm weather styling, pair it with your favourite sandals to complete your look.
WynneLayers Flatter Fit Bermuda Short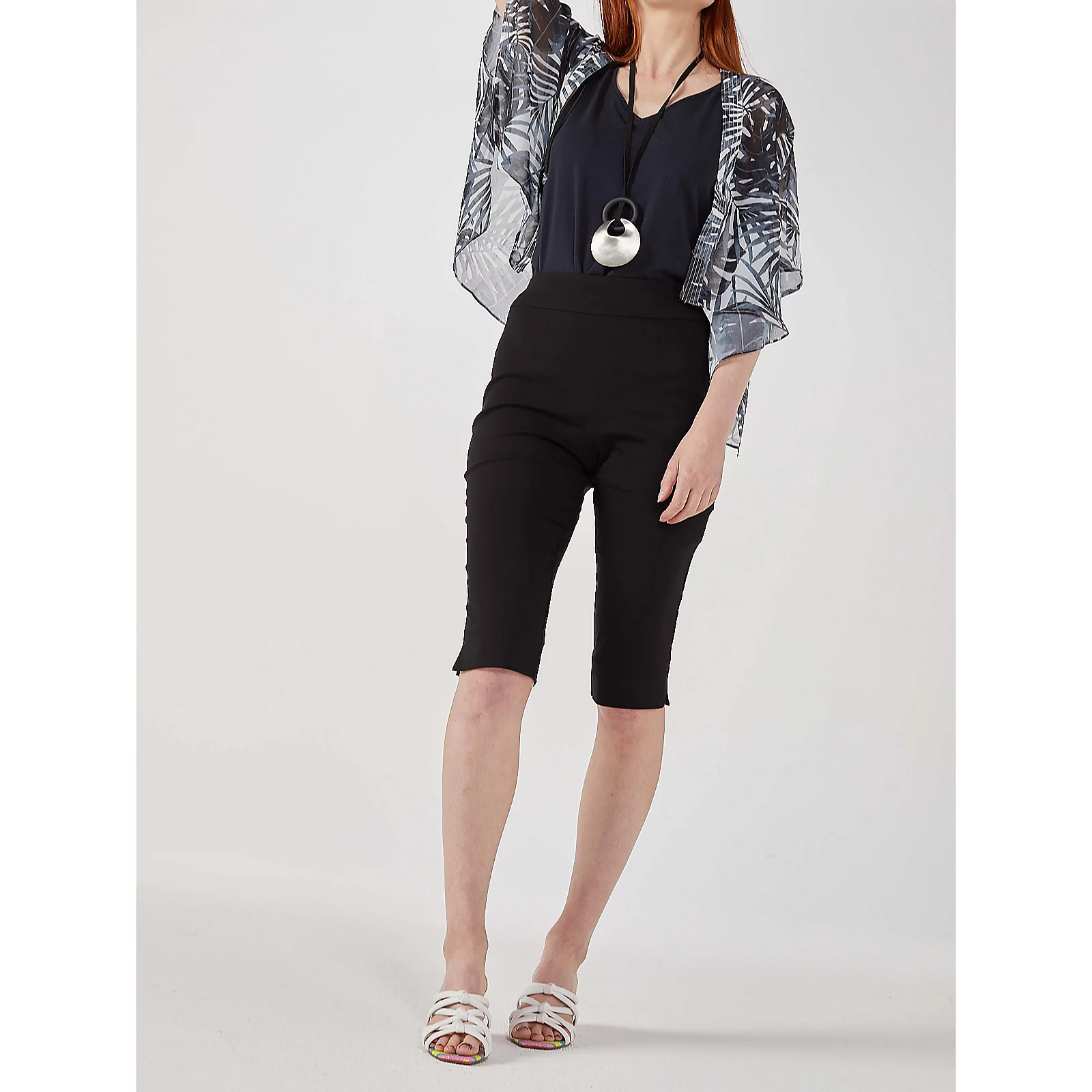 Just the thing for warmer days, these shorts from WynneLayers offer comfort and style in one design. The waist is elasticated, with tummy control technology on the inside mesh panel, while the slide slits add breathability. Whether you're rambling along the coast or hiking on holiday, these shorts are a must-have!
Kim & Co Brazil Jersey Sleeveless Swing Dress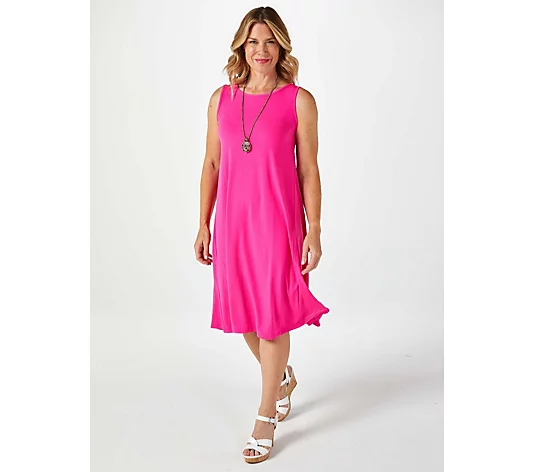 Let this stunning dress take you from day to night in style. Versatile and oh-so comfortable, it's made from Brazil jersey fabric and features a flowy and feminine swing shape. Style it with sandals by day and elevate your look with heels and a statement necklace by night!
Kim & Co Brazil Jersey Sleeveless Tunic and Cropped Trousers Set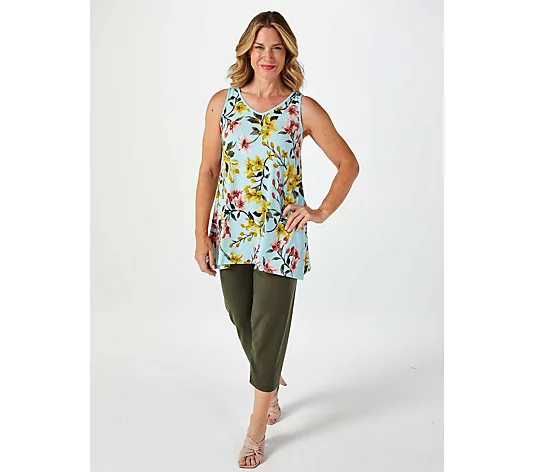 Weve got your casual style sorted from top to bottom with this co-ordinating Kim & Co tunic and trouser set. The sleeveless tunic and cropped trousers will flatter your figure and keep you cool and comfortable – perfect for the spring/summer season.
Carole Hochman Luxe Jersey Kaftan Petite