XE Money Transfer is a great option if you need to move money internationally, and can help you send money fast. It is among the best international money transfer platforms, with good rates, as well as a solid track record.
In an awkward situation and need to transfer money quickly and securely?
Even if you aren't in a terribly dramatic scenario, having lost your wallet in Paris or losing your credit card in the golden sands of Acapulco, you still might need to send and to receive money on a fairly consistent basis.
With the world seemingly much "smaller" than ever before, people are closely connected by the virtual world of the internet. This, of course, facilitates communication, travel, and business, making all types of transactions, particularly transferring money, swift and smooth.
To be sure, there are a lot of international money transfer services out there. XE Money Transfer has some great features, and can be a real lifesaver if you want to move money internationally, and at good rates.
At a Glance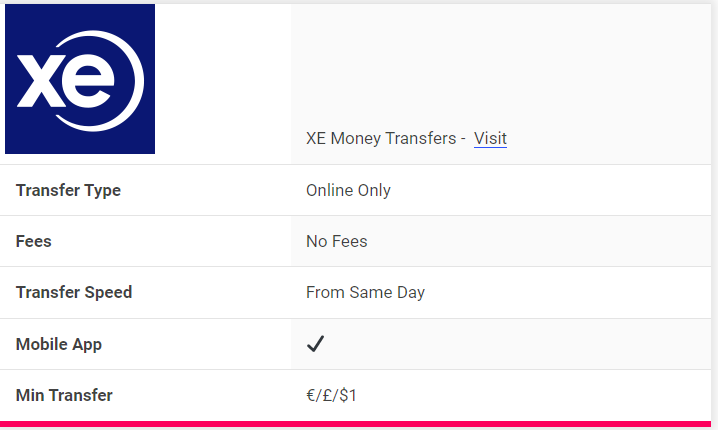 The Rise of International Money Transfer Services
However, transferring money is not new. Once the purview of banks, which still provide these service for a higher fee, there have been some competitors, particularly Western Union.
However, relatively recently, there have been many new companies emerging on the market, including PayPal, Transferwise, World Remit and Skrill.
Founded in the 19th century, Western Union originally was in the business of telegrams. Due to changing technology, this service ended in 2006, when Western Union focused on the money transferring aspect of the company. It has acquired many smaller companies over the years and has branches all over the globe.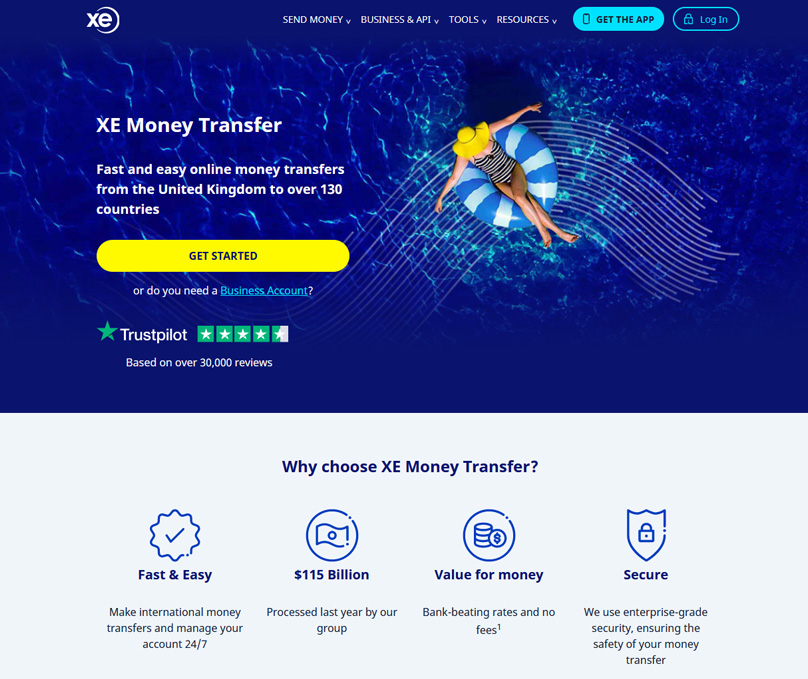 Started in 1973 in Belgium, SWIFT (Society for Worldwide Interbank Financial Telecommunication) used by financial institutions all over the world to send and to receive transactions in a secure, controlled and dependable environment. In 2018, 11000 financial institutions were conducted by SWIFT.
However, it is important to note that SWIFT does not perform the actual money transfer. It sends payment orders which are settled by the correspondent accounts each institution. The banks involved in a SWIFT transaction must affiliated with each other for the transaction to be completed.
Why So Many Options?
You might have noticed that your bank has a SWIFT code, which the system for identifying banks and transmitting the payment orders to be fulfilled. SWIFT criticized for its inefficiency. It is a cumbersome system in which transfers must pass through multiple banks before reaching the final destination. As a result, the transfers are slow, expensive and not transparent.
PayPal the newer kid on the block since it established in 2002 in the United States. It is an online payment system, allowing people to sell, buy, and transfer money for personal and business purposes. In its own words, it is an alternative to conventional paper methods of checks, transfers and of course, telegrams.
You can use Paypal to shop online, to bill clients and to keep funds in your virtual account. For your convenience, you can link your bank, and credit and debit cards to it. However, PayPal does take a percentage fee for business transactions.
Since the fee is a percentage of the transaction, the higher the invoice, the higher the fee. In personal transactions, the person sending might have to pay a fee, even if the person receiving the funds does not.
There are so many money transfer options, and the most difficult part might be to decide which transfer service is best for you.
Should you stick with your bank which most likely uses a SWIFT code? Or should you try one of the online platforms?
If you decide on the latter option, which service should you choose?
The significant issues of cost, speed, convenience, and service are things to consider when picking an online money transfer service.
XE Money Transfer has Some Big Advantages
XE Money Transfer is an incredibly popular company that was established in 1993 in Canada. It was one of the first currency exchanges on the internet, and its continual presence in the top ranks attests to its popularity and reliability.
As time progressed, XE created currency-related tools, graphs and API's, all of which were well received. In 2002, it started XE trade, an online international money transfer service. At one point, XE was affiliated with Western Union.
However, in 2015, it was acquired by Euronet Worldwide, and as of December 2018, it operates under Euronet's HiFX brand. It is regulated in Europe, Australia, Canada, New Zealand and the United States, which guarantees your money. They offer support in English, Spanish and French.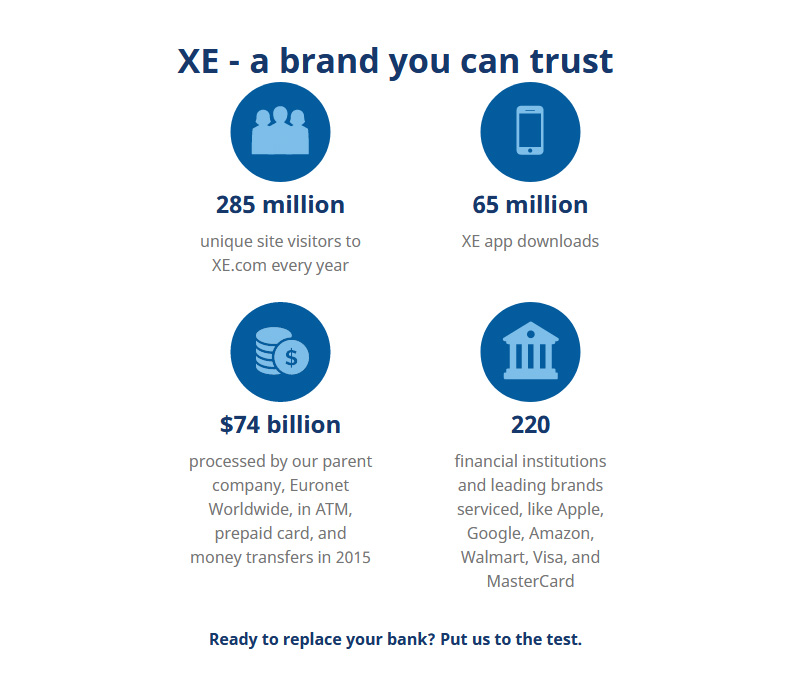 Ease of Use Globally
Boasting a 96% approval rate, XE offers more than 100 currencies to over 200 countries.
Last year, they did $115 billion worth of business with their international clients from that range of diverse countries. There is no set minimum for transfers, although the upper limit for online transactions is $500,000, and the company is renowned for its incredibly accurate currency quotes.
Their money transfer services include regular payments, online trading systems, spot and forward transactions, and corporate options.
For those interested in currency, XE is considered to be the best online currency exchange calculator and provides interesting statistics, histories, and exchange apps.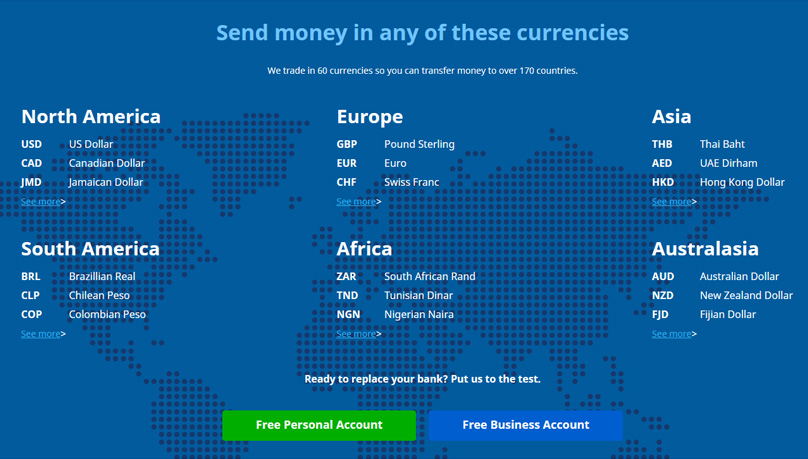 XE has Low Fees
Although they claim that there are no fees for their services. There small margin charged on the interbank rate, or rather "1% below the bank rate". It can vary by the exchange rate, the volume of the transfer and the chosen currency of the transfer.
Overall, adding a small percentage on the exchange rate is standard industry practice, and for many, it is much more preferable to a flat fee that can be as high as $40.
A rough estimate of their rates in terms of percentage costs, including fixed fess, is 0.5%-2%, while banks charge 3%-7% and PayPal is 6%-8%. Similar services run the range of 0.4%-3.5%. Therefore, it is easy to see that XE is quite competitive in this arena, and actually offers some of the best rates.
However, please note that these figures do not include any potential fees that may charged by the financial institution on the receiving end.
The majority of Xe's payments settled locally, where no charge applied. However, for the more exotic currencies or currency destinations. Xe may use the standard correspondent banking channel. Which may result in some fees deducted by the local bank.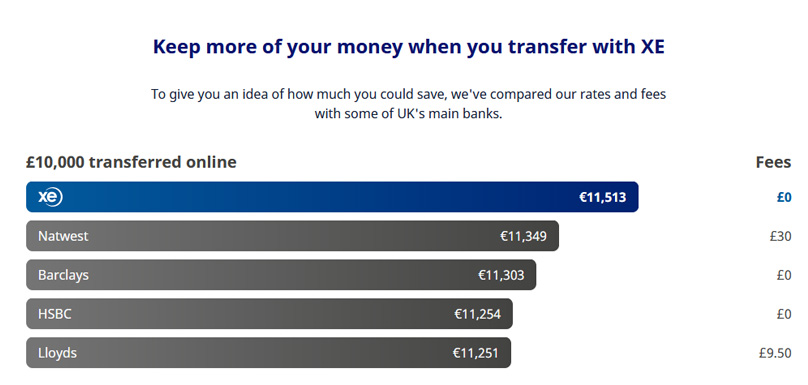 XE Money Transfer: How to Get Going
To get started, it easy to set up an account, although you will have to provide pertinent information, including phone number and email address. There may be requests for more personal information. Such as social security number, and you may required to upload documents.
If you are uncomfortable with this, or you are not sure you want to be completely digital with your finances, then perhaps this is not the best option for you. Nonetheless, XE has enterprise-grade security in place, so you can do business with confidence.
Once you register an account, scheduling and making transfers is incredibly easy.
Most of XE's transfers processed the same day and you will informed of the payment date. But it might take one to three days for the funds to arrive, due to the exotic location of the currency country or destination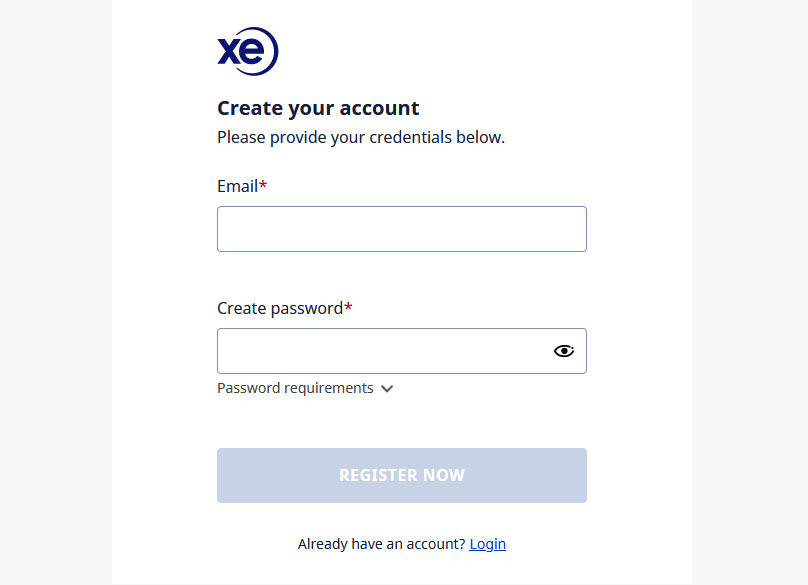 Easy to use Platform
XE features a great online platform that is easy to navigate. There also a mobile app so business can conducted by smartphone if needed or preferred.
There has been some contradictory feedback regarding the app functionality. But the web platform definitely well designed. Definitely XE works well with a smartphone which offers you the flexibility to transfer money on the go.
Although XE does not offer cash pickup, it can linked to a bank, a debit card and a credit card. Although please note that there will be a service charge on the credit card from your provider. In fact, XE is a truly viable cost-effective alternative to banks, operated by market experts.
In addition to international money transfers, XE can provide business solutions including risk management, enhanced credit facilities. Currency data, mass payments, customized payment platforms, and referral partners.
Who can use the Platform?
Almost anyone can use XE, from the individual to the corporation, whether you need to make one transfer to a friend or multiple monthly payments to a client. The sheer scope of options is convenient for almost anyone unless you are trying to transfer low amounts.
With its business solutions, XE definitely caters to companies that engaged in international transactions. But this does not mean that the average person cannot or should not use it. For personal transfers, XE supports wire transfer and automated clearinghouse.
As noted above, the funds deposited in the recipient's bank account. The recipient does not have to have an XE account to access it.
If you interested and you need to ascertain what the currency rate. XE offers a convenient currency converter so that you can play with amounts, rates and currencies. Again, you will not know the exact charge, until you register an account and make the transfer.
Transferwise
Despite XE's excellent reputation, it does have some competition, namely with Transferwise. Transferwise does allow for transfers via Apple Pay, Facebook Messenger, and Google Pay, in addition to standard bank transfers, credit and debit cards.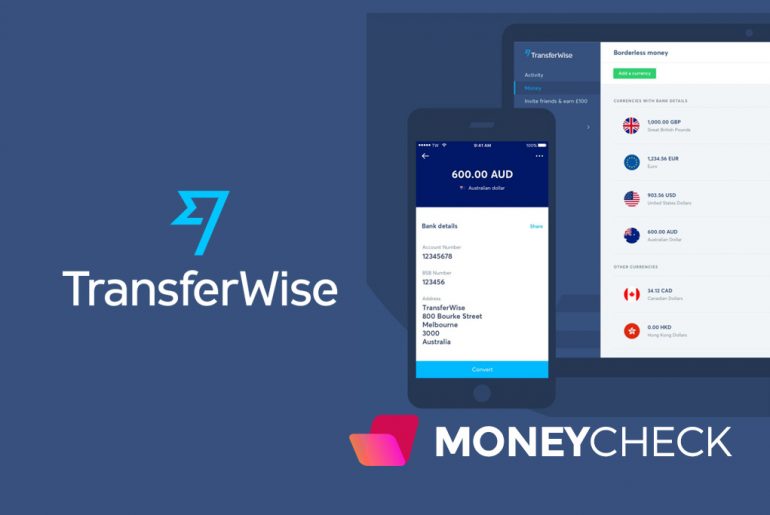 However, Transferwise only offers service to fifty countries and takes three to five days for delivery of funds. They also have limits different from XE, namely that the set limit is $250,000 annually.
Transferwise does charge service fees, which comprised of a fixed fee plus a percentage of the amount you sending. However, they do offer mid-market rates which can mean more money for your dollar on higher transactions.
WorldRemit
Another new contender on the virtual financial scene is WorldRemit, which bills itself as an "online low-cost alternative for money transfers" which quite frankly, is what XE is as well. Founded in 2010 by a former UN advisor, WorldRemit operates in fifty countries, allowing for bank deposits, instant e-wallet, mobile top-up or cash pickup.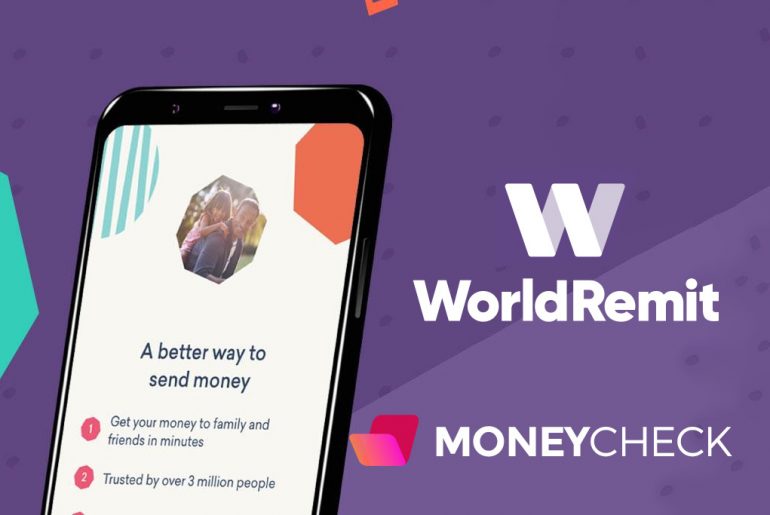 With an easy to use platform, WorldRemit's fees and exchange rates are low, and the transfers are quick, nearly instantaneous. Licensed by government regulators around the world, WorldRemit is a safe and convenient way to send money.
Trend Micro certification used for security during transactions and it back by Technology Crossover Ventures. However, it not accredited with the Better Business Bureau and appears to have a slow response time in addressing complaints.
Although these two platforms are fierce competitors for your business, XE still maintains its reputation as the best service with overall more pro's than con's.
Conclusion: XE Money Transfer is Among the Best Options Out There
Technological development has allowed for radical changes in financial services, challenging the preconception of a traditional brick and mortar bank. Should you need money quickly, rather than laboring through the process of paperwork at a branch office and incurring high fees, you are now free to peruse all of the online options.
For those on the go, who prefer a digital-only footprint, XE emerges as the best option for international money transfers, for both individuals and businesses. With a long reputable history in currency exchange, it is an incredibly reliable, trustworthy, secure and easy means by which to transfer money.
XE has as the largest range of participating countries, currencies and languages. It charges no flat fees and gives an accurate and competitive exchange rate.
The mobile app makes it more convenient, offering flexibility tailored to your schedule, as do the countries, currencies, and languages. So should you find yourself on that deserted island or cash strapped in Asia, be happy knowing that XE not only has your back but will also help your wallet.
XE Money Transfer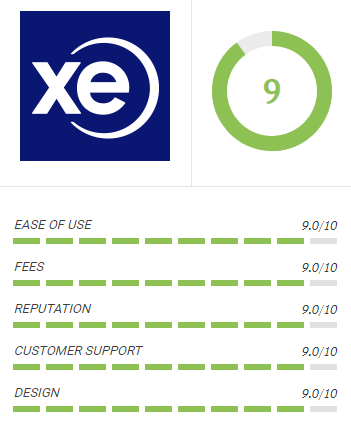 PROS
No fees
Transfer in 100 currencies to over 200 countries
Competitive rates
Experts in Foreign Exchange
Well Designed App
CONS
Card payments only for US, UK and Europe
No cash pick-up