No matter whether you are a novice traveler, aspiring travel hacker, or Thrifty traveler premium subscriber, you must have heard of Skyscanner.
Skyscanner is highly popular among flight search engines. Sometimes, it is capable of shaving $30 to $100 and sometimes even more on the flight price. But have you ever asked the question, what is Skyscanner? How does it offer some cheapest flights for booking? Whether it is true or not?
Skyscanner – Flight comparison service 
There are a lot of them on the internet but the best out of all is Skyscanner. It is known as the pioneer of this type of platform and is highly visited sites as well as downloaded. But the main question is about its working. Why does it work? What are the pros as well as cons of Skyscanner? The mystery will end today with this review on the Skyscanner flight comparator.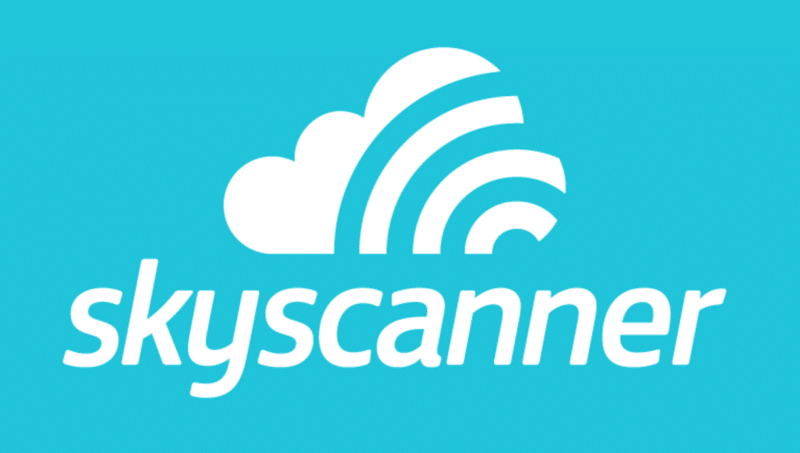 Understand Skyscanner
Skyscanner is known to be a highly coveted travel comparison service for globe trotters. It has made a lot of things easy for travelers by making flight prices convenient. Within a few clicks, it compares around hundred offers as per your criteria and suggests the best ones. Plus, you can sort everything according to Skyscanner's proposed selection. Therefore, you can choose the flight which is best for you before being redirected to the company's website asking about buying the tickets.
Working of Skyscanner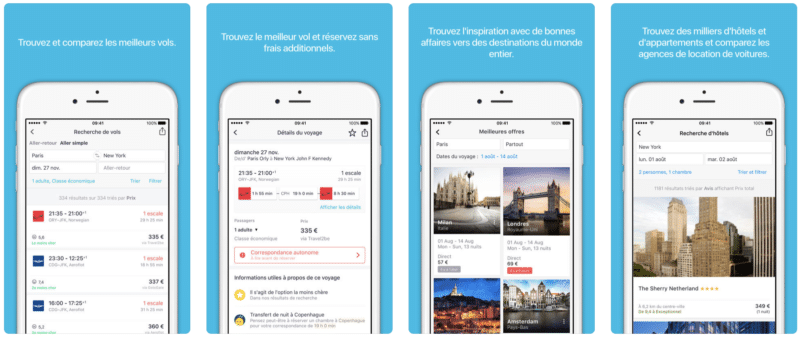 It is simple to use. Unlike other online travel agencies, this is the best free service which offers amazing results without any extra fee or buying the ticket on Skyscanner. It does not sell any products and is not limited to airline offers with which Skyscanner has partnered. It allows you easy access to various offers available on the market by doing its searches on 200 plus sites. This allows you to save time and money and is highly functional.
Skyscanner – pros and cons 
Pros –
Simple and intuitive to use
Free access
No middleman
Large selection of multi-destination flights Possibility to search "everywhere
Save time and money
Price calendar by month
Cons –
Baggage and airline surcharges are not included in the price
One round trip may include two different airlines
Editor's opinion on Skyscanner 
It is clear, fast, and precise. This is the best site that offers a wide choice of search criteria as well as easy to use. The objective, as well as the transparent side of the comparator, doesn't hide anything from travelers like the existence of hidden fees, etc. It offers the best deals available across the globe to aid you in choosing the destination.
Is it safe to book flights with Skyscanner? 
So finding small OTAs raises the question that whether they are safe or not? Their names might seem sketchy but are completely safe. These OTAs are subject to regulations that are similar to IATA – the UN of travel decides the standards for the aviation industry.
But some OTAs are not big as Priceline or Expedia which is why their customer service may lack as well as cancellation policies are limited. Critically, fares booked with OTAs via Skyscanner don't include any 24-hour free cancellation.
Reasons to check Skyscanner flights 
Skyscanner can make a nice flight deal with some extra savings. For instance, you have taken the Thrifty traveler premium deal from Boston to Shanghai. The price on Google was $560 if booked directly with Air Canada.
Now put the same details into Skyscanner, and you will see dropped prices to nearly $370 which means you are saving more than $180. These flight savings are from $30 to $80 on Skyscanner but sometimes you can get lucky.
For instance, if there is a price difference of $30 or less, then there is no use in booking via Skyscanner. In this case, you can directly book with the airline as OTA fares offered on Skyscanner don't involve a 24-hour free cancelation policy.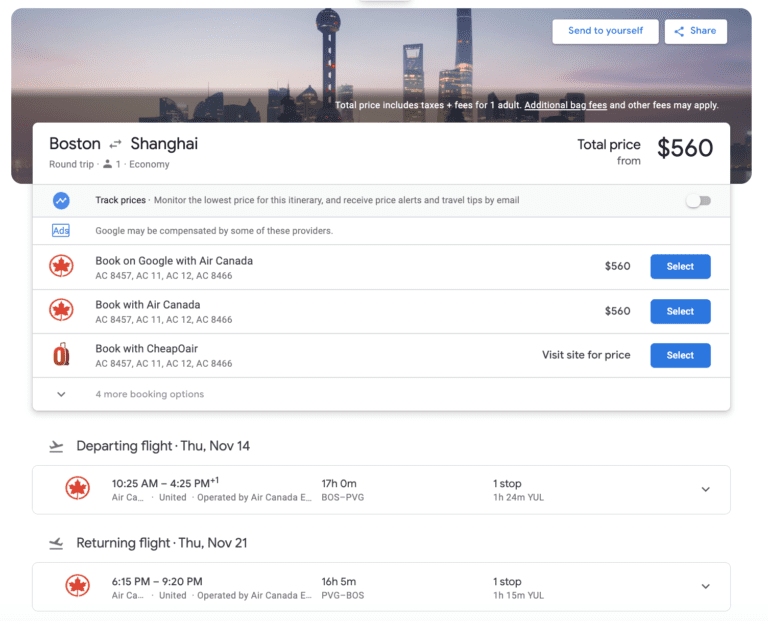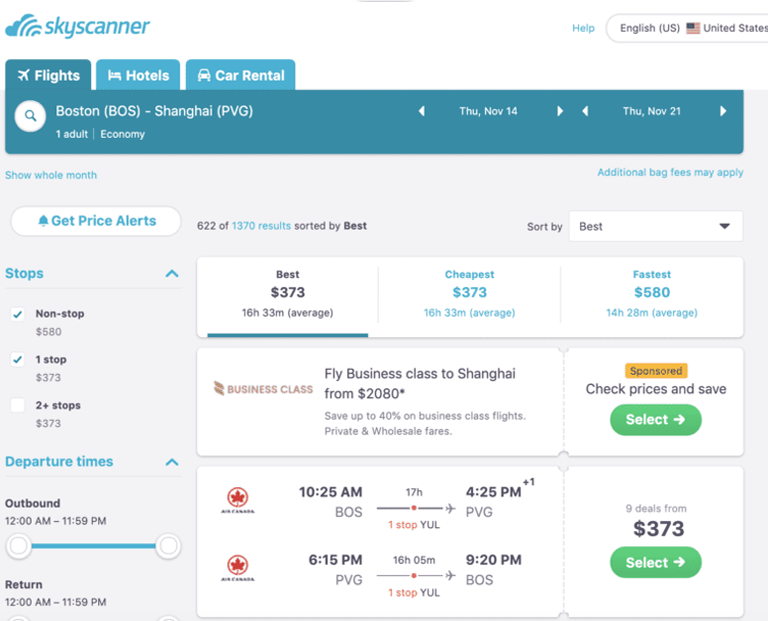 Way to search as well as book flight with Skyscanner 
With Skyscanner, you can easily search the flights. Try to find a cheap flight as well as preferred dates on Google Flights and later cross-check it on Skyscanner. You can choose between 'best' and 'cheap' flights. Skyscanner's 'best' options can take time as well as price into consideration. However, you can filter the Skyscanner flights on its left side by a number of stops and other options.
You will see a 'select' option on the right of every fare in the search results. It will tell you OTAs offered flights as well as starting price. Tap on 'Select' to check the OTAs offering flights.
Skyscanner is known to use a 5-star review system which lets you know about user experience with every OTA. Try to book flights with high-rate options.
Sometimes Skyscanner flights are aggregating options and you will be directed to the OTA website.
After getting onto the OTA website, you need to go through the process of adding your details and booking the ticket.
Sometimes, OTA can charge extra for seat assignments and another ancillary fee. This is the reason that you need to check this before checkout.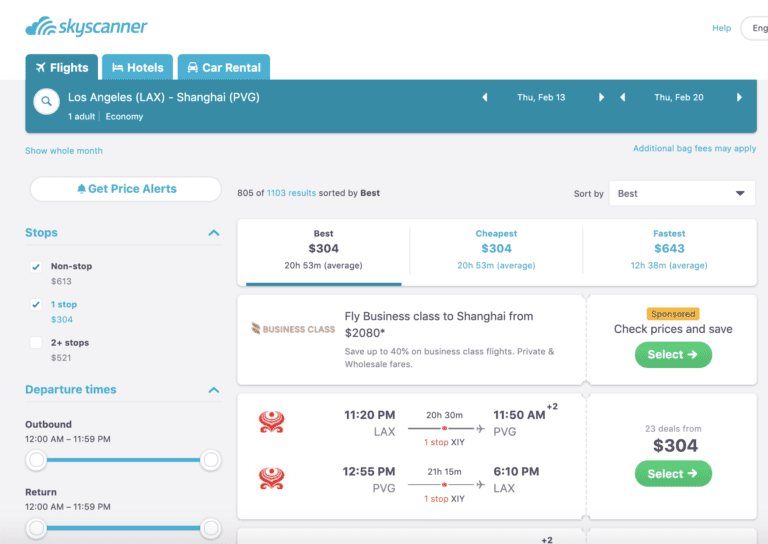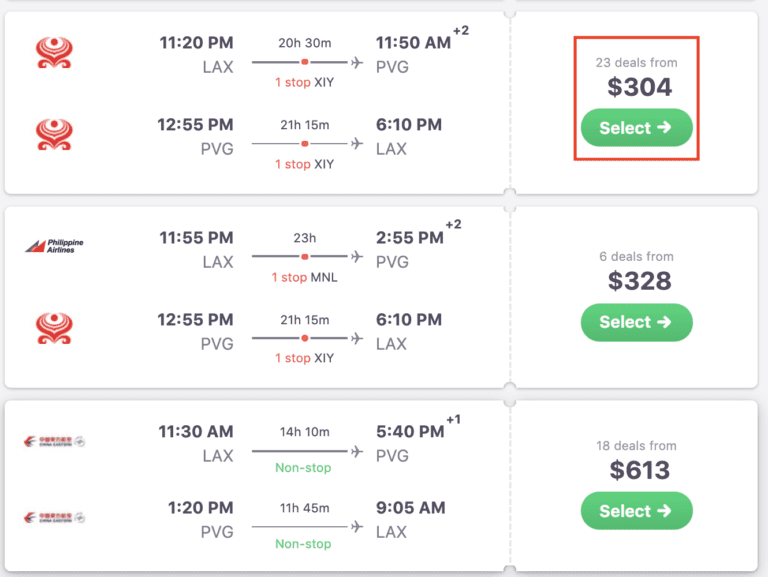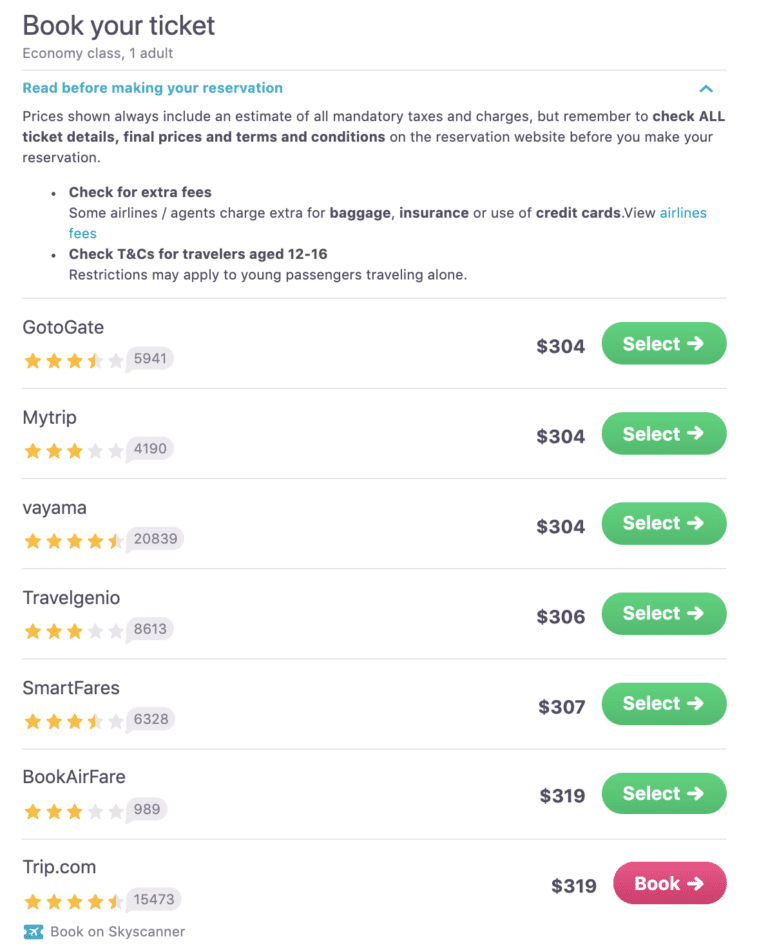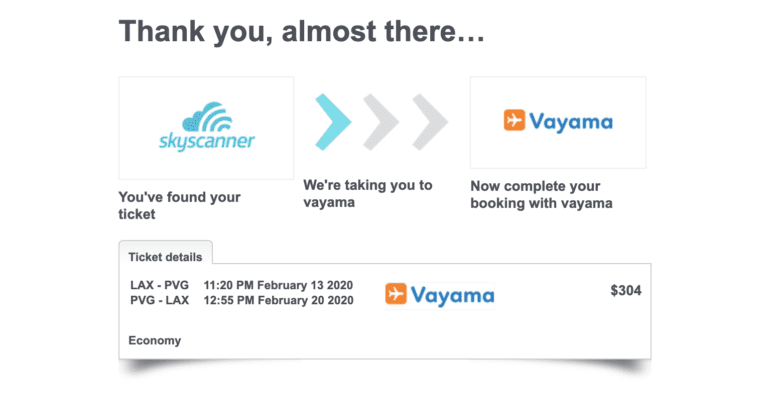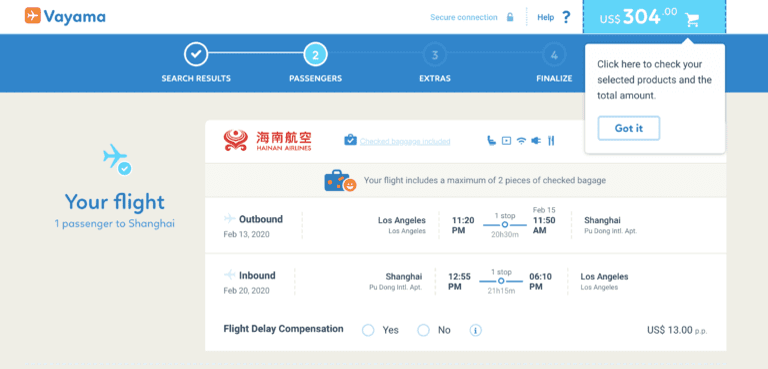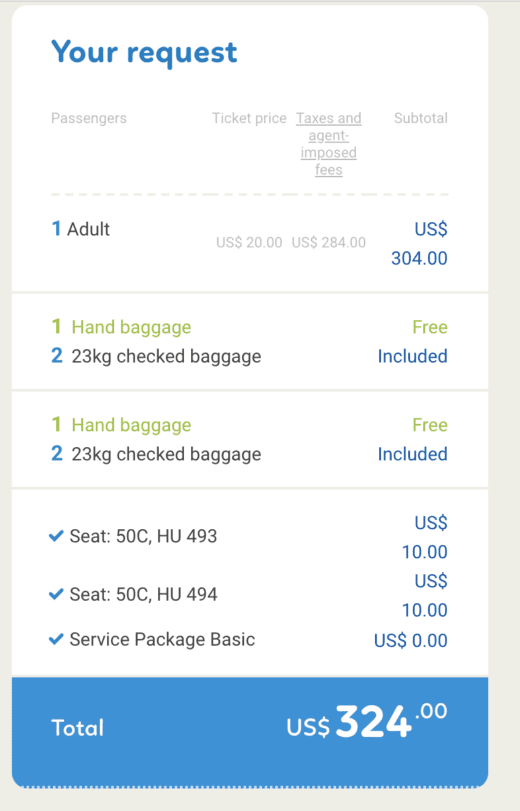 Things to focus on while using Skyscanner flights 
Customer services with smaller OTAs are lackluster to nonexistent. In case you don't find it worthy or there is a price difference then you can book your flight directly with the airline after searching with Google Flights.
Many small OTAs don't provide a free 24-hour cancellation policy.
Know what needs to be included in the fare if you are booking directly with the airline. Some OTAs charge a minimal fee for seat arrangements whereas the airline might not. Compare the money you are saving with the add-on fee or the charges the OTA tacks, everything should be worth it.
Booking via an OTA might be eligible for cashback on Ebates.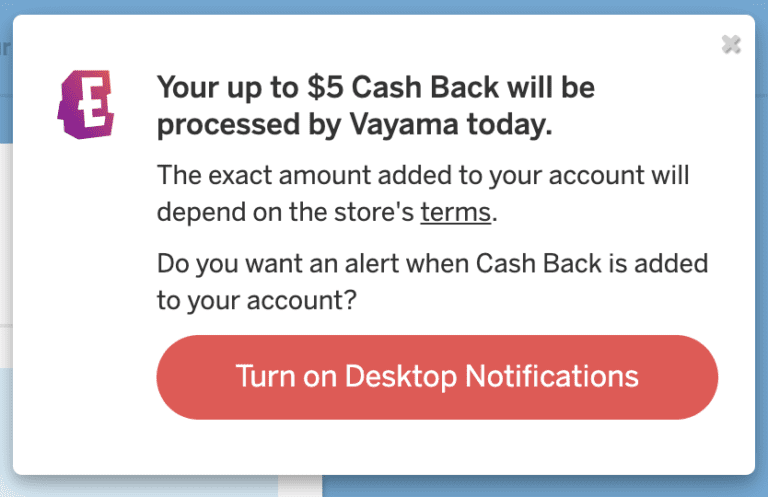 Endnote 
It is better to choose Google Flights as your starting point to find any flight deal. It is the best tool to get cheap flights. But there is no denial of the fact you can save some money by booking via Skyscanner. So, try to cross-check with Skyscanner on any flight as you will find a better deal. However, you should be ready for potential pitfalls or drawbacks of booking with OTA such as Skyscanner.