What is ActiveCampaign? 
ActiveCampaign is known to be an all-in-one marketing automation software with an in-built sales CRM. It is beneficial in getting leads, creating automated campaigns as well as offering an intuitive drag-and-drop builder. The platform offers amazing features which can help you build a strong relationship with your customers.
This review about ActiveCampaign will help you know better about it. Also, you can get a 14-day free trial.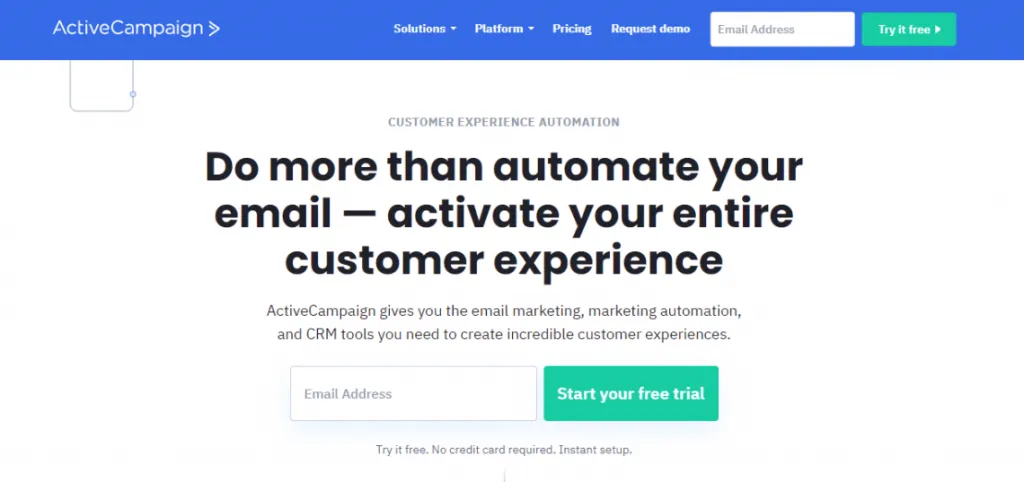 Features of ActiveCampaign
Marketing Automation – ActiveCampaign has amazing automation features. This is flexible as well as straightforward to use. All you need to do is drag-and-drop the elements to maintain the workflow and the changes get saved automatically. The capabilities of this feature are beyond expectation. You can use it to follow up sequence, upsell/resell, increase referral traffic, as well as team collaboration.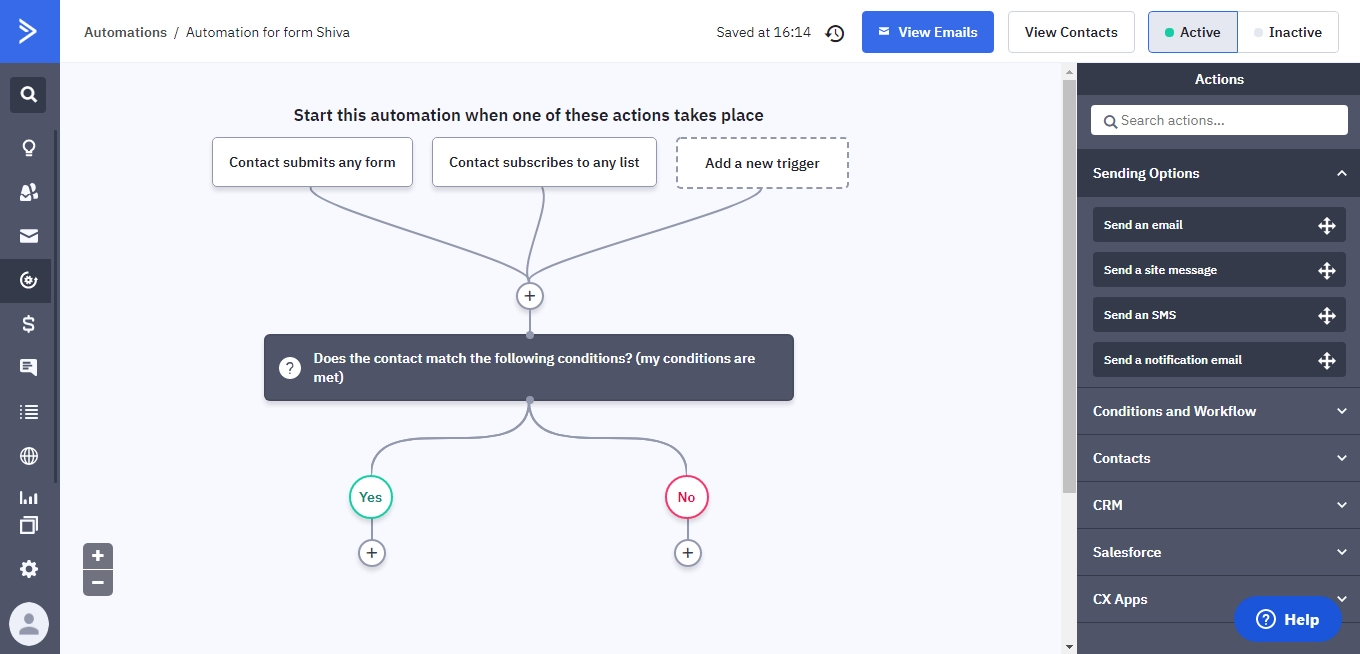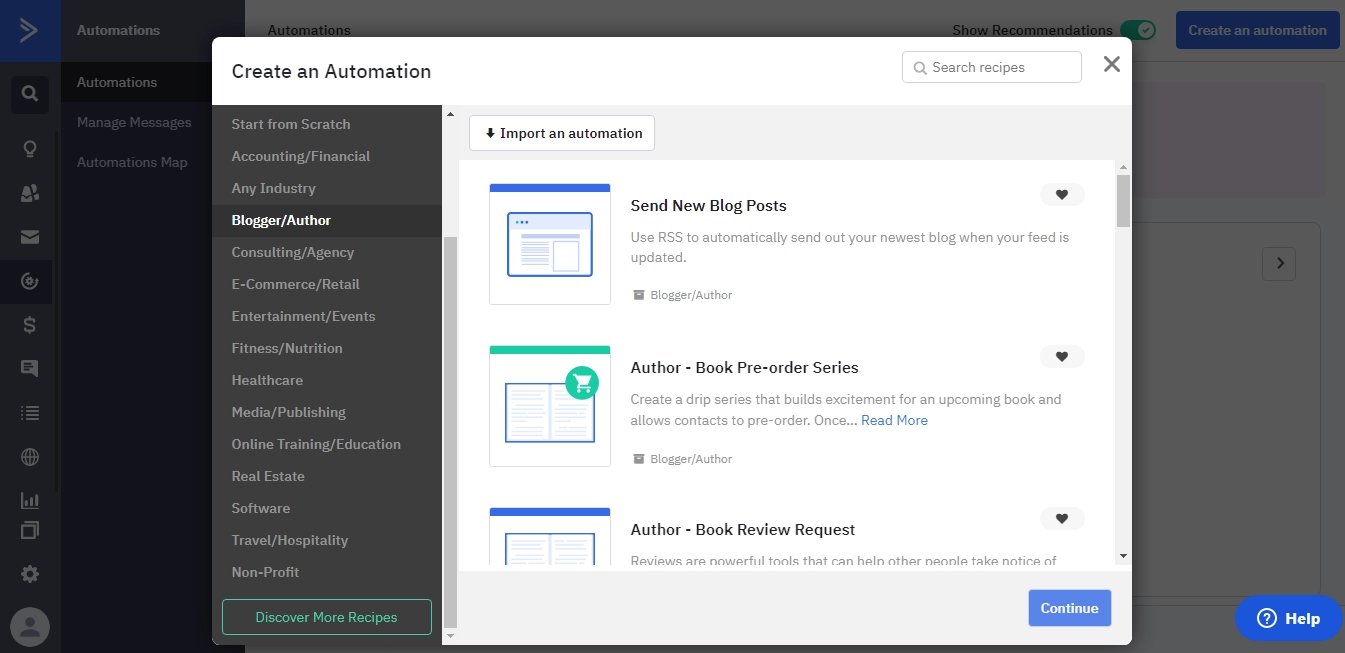 2. Email Marketing
It has six types of email campaigns such as standard, automated, autoresponder, split testing, RSS triggered, and date based. It allows hiding as well as showing certain content blocks on mobile phones for a better experience. ActiveCampaign also has email templates that can be customized. And you can even create your personal templates and use them in the future.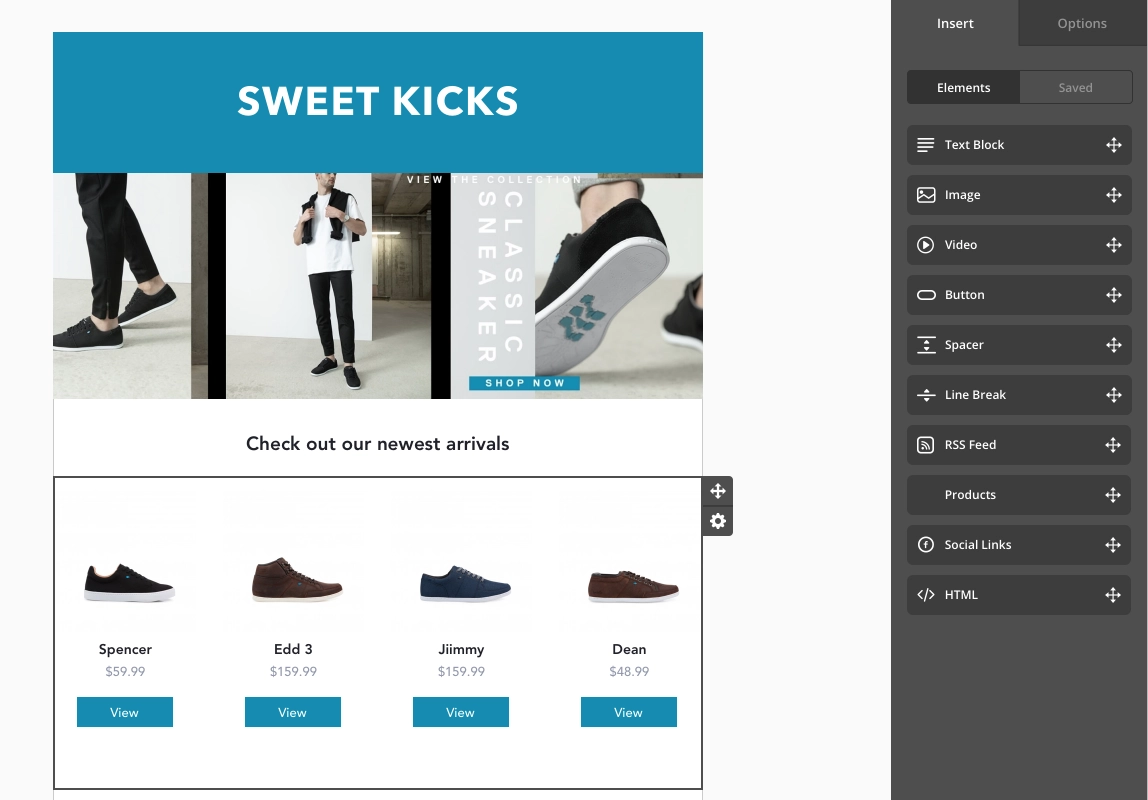 3. Email Deliverability
This feature allows the emails to land in the mailboxes as it has spam checking functionality. Also, ActiveCampaign has the highest email deliverability rates which are great.
4. CRM & Sales Automation
This feature takes care of the activities that are essential to building a sales pipeline. It takes care of the smooth flow when a new contact is created, brings new tasks, updates the status of the deal, and automatically nurtures the leads.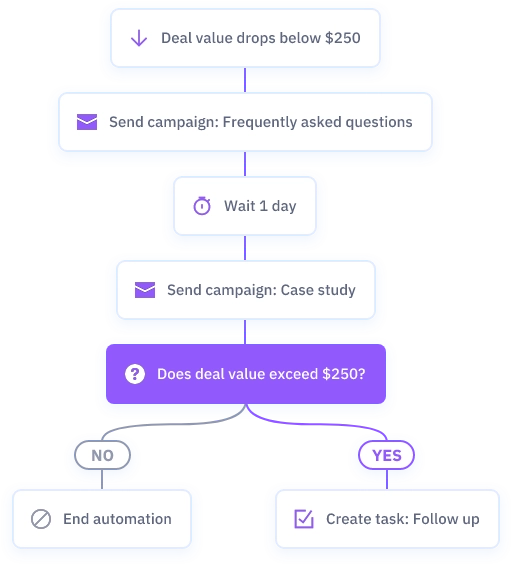 5. Lead Scoring
Another feature of ActiveCampaign is lead scoring which is beneficial in empowering marketing as well as sales teams. There are two types of lead scoring which are deal scoring as well as contact scoring. ActiveCampaign helps in assigning points as well as creating certain rules based on factors such as page visits, history of purchase, email opens, etc.
6. Advanced Contact Segmentation
This is essential in delivering a personalized experience to leads, prospects, as well as customers. ActiveCampaign offers to create segments based on any data. There are certain ways to use data to segment like based on contact details, based on geographical location, based on a custom field in forms, based on deal attributes, based on attributions, etc. It allows using the 'AND' and 'OR' logic for refined line segmentation.
7. On-site tracking
This is the best feature for marketers to target as well as follow up with the site visitors. ActiveCampaign offers this feature along with things that trigger automation when contacting views on the site as well as applying lead or contact scores depending on the visits or views.
8. Messaging & Chatbot
The platform offers multi-channel conversation tools that include Facebook messenger, text messaging, live chat features, as well a chatbot. The Chatbot allows to customize every chat, update the customer's field data, add tags to the contacts, etc. Also, it allows sending automated text messages to build connectivity with the subscribers and even send appointments.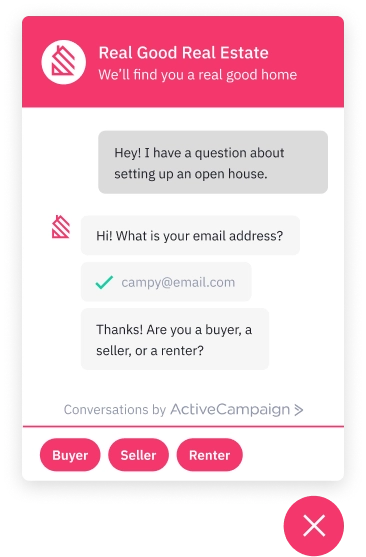 9. Landing Pages and Form Builder
ActiveCampaign allows to build of personalized landing pages as well as offers beautiful templates. Also, it offers various form types that can be embedded in the site to collect leads.
10. Analytics & Reporting
The platform offers various reporting options which can be used to analyze campaign performance as well as get optimized results. It offers reports like campaign reports, automation reports, deal reports, etc. It displays open trends as well as that help in achieving the highest ROI.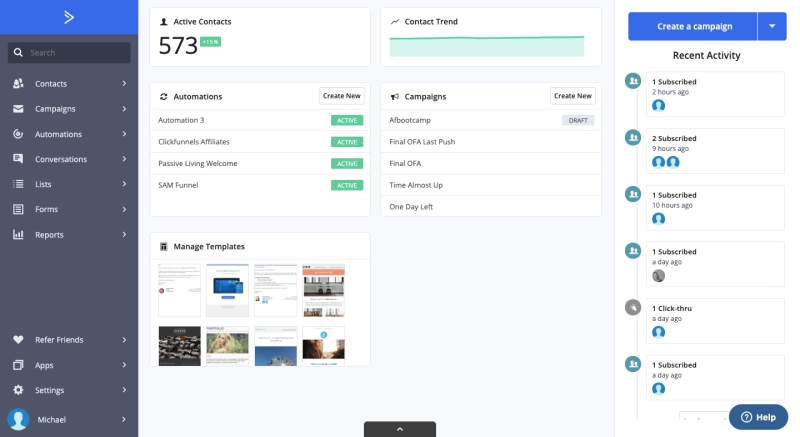 ActiveCampaign – Costing 
Lite plan – It starts at $15 per month which is great for small businesses.
Plus plan – It starts at $70 per month and is backed with SMS marketing, CRM, etc.
Professional plan – It starts at $159per month and has amazing features to win probability as well as split automation.
Enterprise plan – It starts at $279 per month and has sophisticated features.
ActiveCampaign also offers a 14-day free trial when you are allowed 100 contacts and 100 emails and access to all features.
Pros of ActiveCampaign 
It offers a strong automation builder which is simple to use and can build automation using different trigger options.
It guarantees top-notch email deliverability which fulfills the campaign objectives as well as goals.
ActiveCampaign offers integrated sales as well as a marketing platform to keep up with the sales as well as a marketing team.
It offers analytics data in the report which helps in making a strategic decision as well as measuring ROI.
ActiveCampaign allows free implementation as well as migration services from the existing software.
Cons of ActiveCampaign
It is slightly difficult for beginners.
It has advanced features which can be difficult for beginners.
The price of every plan increases as the contact grows.
Is it the right tool for your business? 
This is the best email marketing software and is perfect for an organization that is aware of marketing automation. However, not every business is ready to accept this advanced automation tool. This is the reason that companies that fulfill the below-mentioned conditions should go for ActiveCampaign:
You have a great website.
You have a dedicated marketing team with a minimum of three members.
The organization has a defined marketing strategy.
The organization has identified the customer touch points.
It has ideal customer profiles as well as a buyer persona.
The organization has preferred marketing channels as well as email marketing.