Agoda is known to be a hotel booking service that is owned by Booking Holdings. It also owns Booking.com as well as Priceline.com. In case you are in search of hotels then this offers the best services.
Agoda is not a proper or complete booking service as compared to others. But it is best if you are finding something at low prices.
For –
It has many filtering options
It sends the notifications if the hotel price changes
Against –
There is no option of renting cars via this service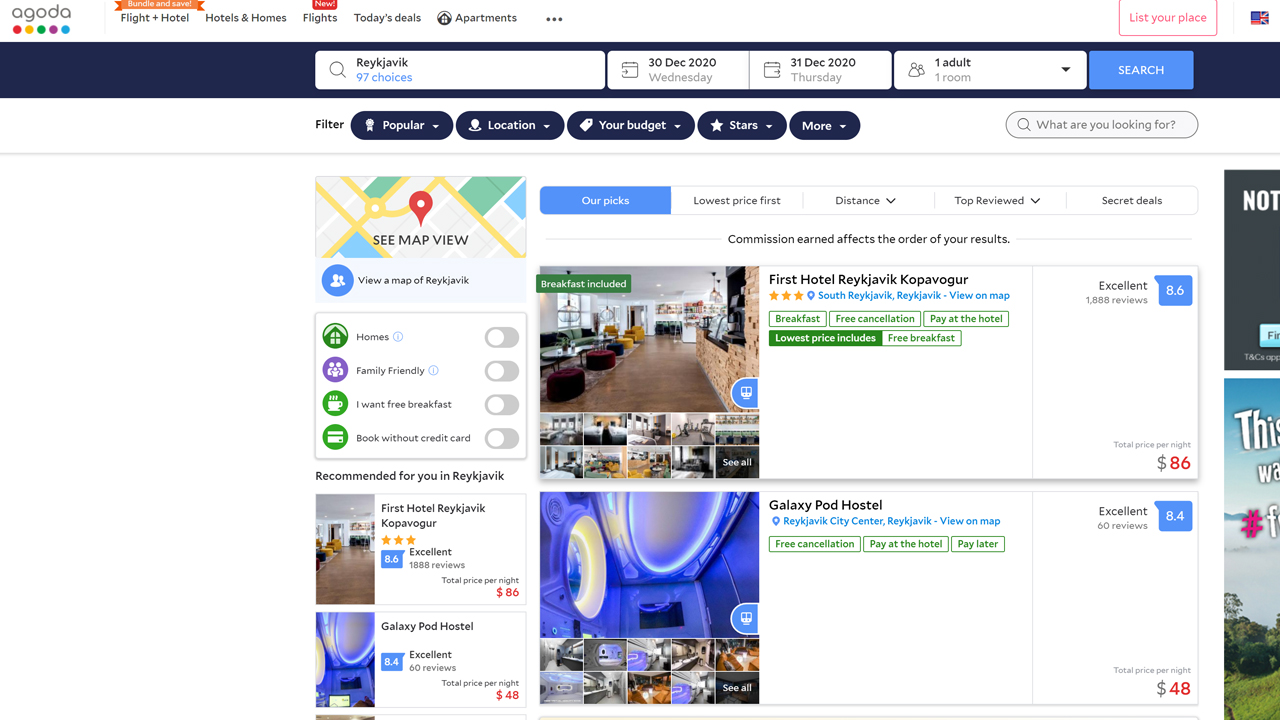 Just like online hotel services, Agoda allows you to search results so that you can find them at nominal prices or the best hotels for your available dates. You also can look into secret deals that Agoda offers. These rates are known to be highly discounted and even sometimes high as 4% at some hotels which are anonymous till you are going to book the hotel. This is a great place to start if you want the best deals.
You also have the choice to filter the results so that the hotels can get under your price range or the amenities that are displayed within the results. Also, you can remove some accommodations if you don't like them or don't want them from the results. In case you are traveling individually then the hostel option is cheaper as compared to a motel.
You can also filter the results by neighborhood or can go for the map view option to check its locations from landmarks as well as attractions. However, it doesn't have landmarks or attractions in its filters which is beneficial for other services.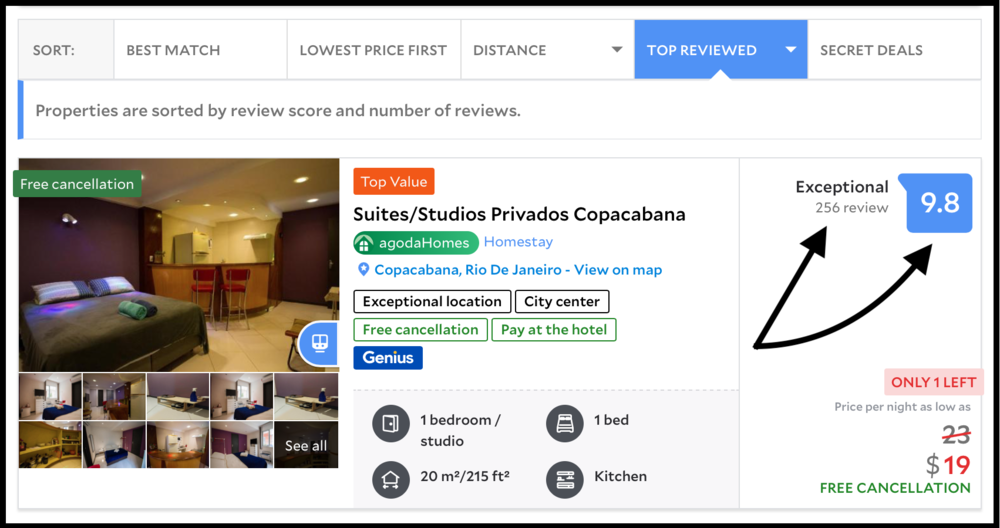 Agoda has some best features that are very unusual from the other booking sites. The first thing is that you get emails if there is any change in the hotel prices that you want to book. This way you can get the best price. Also, it has price matching as well as helps you to reimburse the difference between what is being paid and the cheap prices that you can get.
This is quite a useful service to book hotels but is not that effective if you are planning a vacation. Also, you can search the flights with it but you need to book via the carrier. There is no option to purchase a flight or get a hotel package via this service.
Agoda is known to be a booking service which has various beneficial options to get the best hotel as per your needs. It is a great option to find hotels but is not suitable for proper travel planning as you cannot book flights or rent cars.
Get Best Deals On Agoda