Best Schemes is supported by readers. Some links on Best Schemes are referral links. If you use one of these and buy something, Best Schemes may make a small amount of money
In 2022, DJI released its first travel-friendly and lightweight drone, the DJI Mavic Mini that had become a big hit among travelers. Who are looking for a drone that doesn't take up too much space and weighs a ton.
I got mine right after it was released in November 2019, went on a trip with it around Thailand. I wrote a complete review of the DJI Mavic Mini praising its compactness. The ability to shoot videos and pictures that are beyond any other drones of this size.
I did enjoy my time with the DJI Mavic Mini but there were a few caveats I mentioned in the review that I found could make the experience of flying the drone much better like having a better and more reliable control transmission. The ability to shoot 4K videos and RAW photos, among other things.
Now, with the second iteration, DJI is at it again with the release of the DJI Mini 2 drone. The successor of the DJI Mavic Mini drone. Which addressed many of the problems I had with the first iteration and goes beyond it. The best travel drone by DJI just got even better!
Without further ado, let's take a look at why the DJI Mini 2 is the best travel drone to buy right now. How it blew its predecessor out of the water, and why it is worth an upgrade, even if you already own the DJI Mavic Mini.
Quick Summary Of DJI Mini 2
If you are short on time, here is a quick summary of the pros and cons of using DJI Mini 2 as a travel drone and a link to check the recent price of the DJI Mini 2 below:
PROS
Small and lightweight
Shoots 4K Video & RAW photos
31 minutes flight time
Long-range & reliable
CONS
No active tracking
No object avoidance
DJI Fly app crashes a lot
DJI Mini 2 Specifications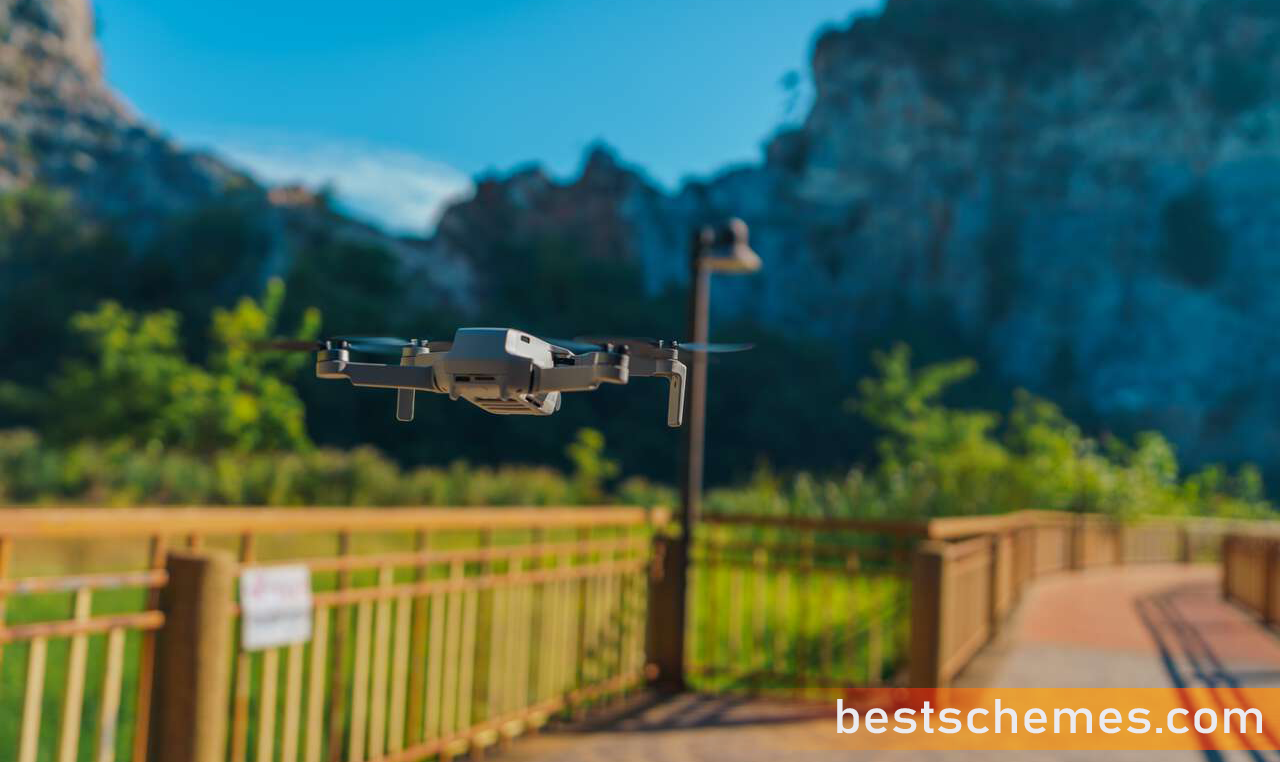 Let's first start with the basics and review the important specification of the DJI Mini 2 that travelers need to know before we continue with the complete review.
This is by no means a complete list of specifications but specifications that I think are relevant to us travelers. To view a full specification, be sure to visit the official DJI Mini 2 page.
Weight: 249 g
Max Flying Distance: 6 – 10 km
Dimension: Folded: 138×81×58 mm (L×W×H), Unfolded: 159×203×56 mm (L×W×H)
Max Flight Time: 31 minutes
Max Video Resolution: 4K: 3840×2160 at 24/25/30fps
Stabilization: 3-Axis
Max Still Image Resolution: 4000×3000 RAW
Now that we have got the basics out of the way, let's begin with the nitty-gritty detail of the DJI Mini 2 and my experience using it while traveling.
DJI Mini SE
As low as $27/mo for 12 months. Rates from 10–30% APR. Learn more
<249 g
3-Axis Gimbal 2.7K Camera
4km HD Video Transmission
30-Min Max. Flight Time
Vision Sensor + GPS Precise Hover
Simplified Recording & Editing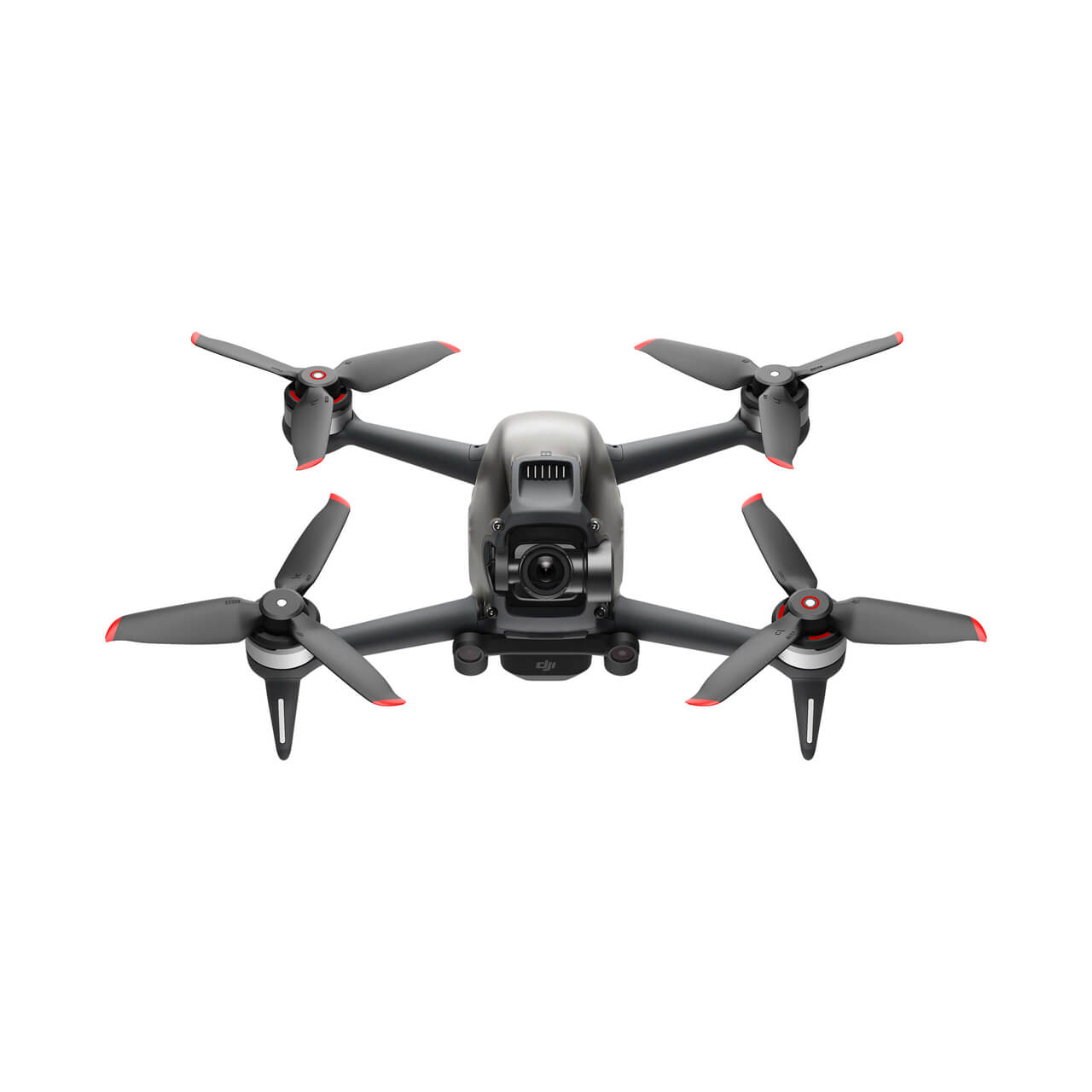 DJI FPV Combo
As low as $118/mo for 12 months. Rates from 10–30% APR. Learn more
Immersive Flight Experience [1]
4K/60fps Super-Wide 150° FOV [2]
10km HD Low-Latency Video Transmission [3]
Brand-New S Mode
Emergency Brake and Hover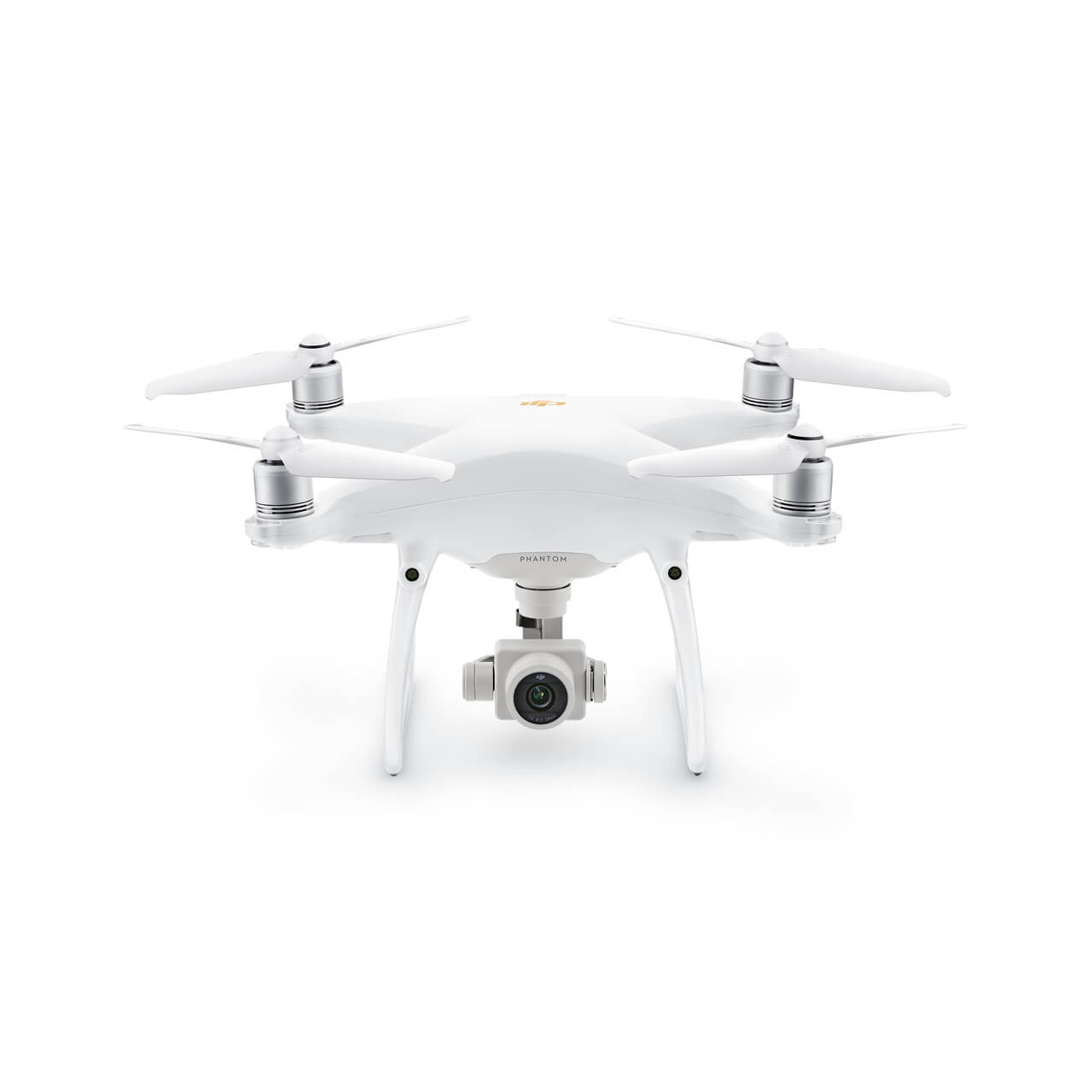 Phantom 4 Pro V2.0
As low as $145/mo for 12 months. Rates from 10–30% APR.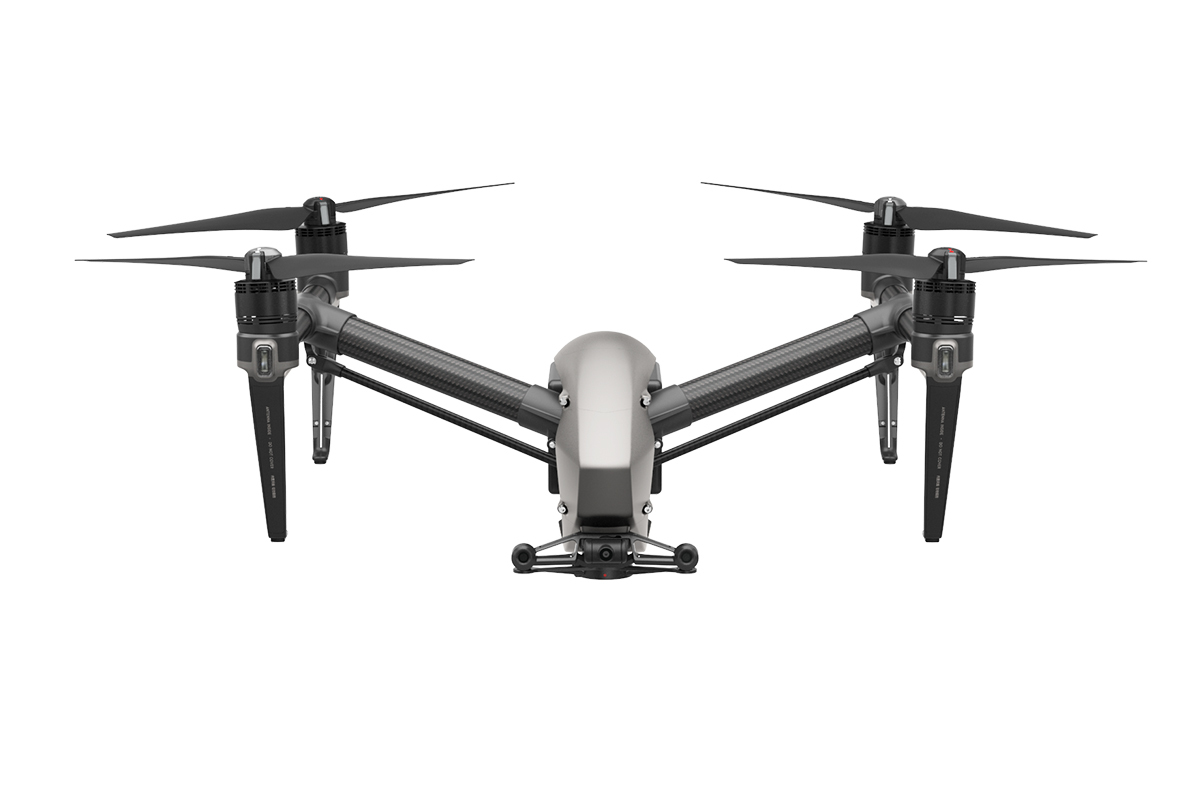 Inspire 2
Shipping Fee: Free
As low as $298/mo for 12 months. Rates from 10–30% APR. Learn more
Image quality, power and intelligence to meet the needs of professional filmmakers and enterprises around the globe.
Flight time: 23-27 MINS[1]
Control range: 7 KM[2]
Speed: 94 KM/H
Video resolution: 6K/5.2K
Sensory range: 30 M[3]
Live view: 1080 P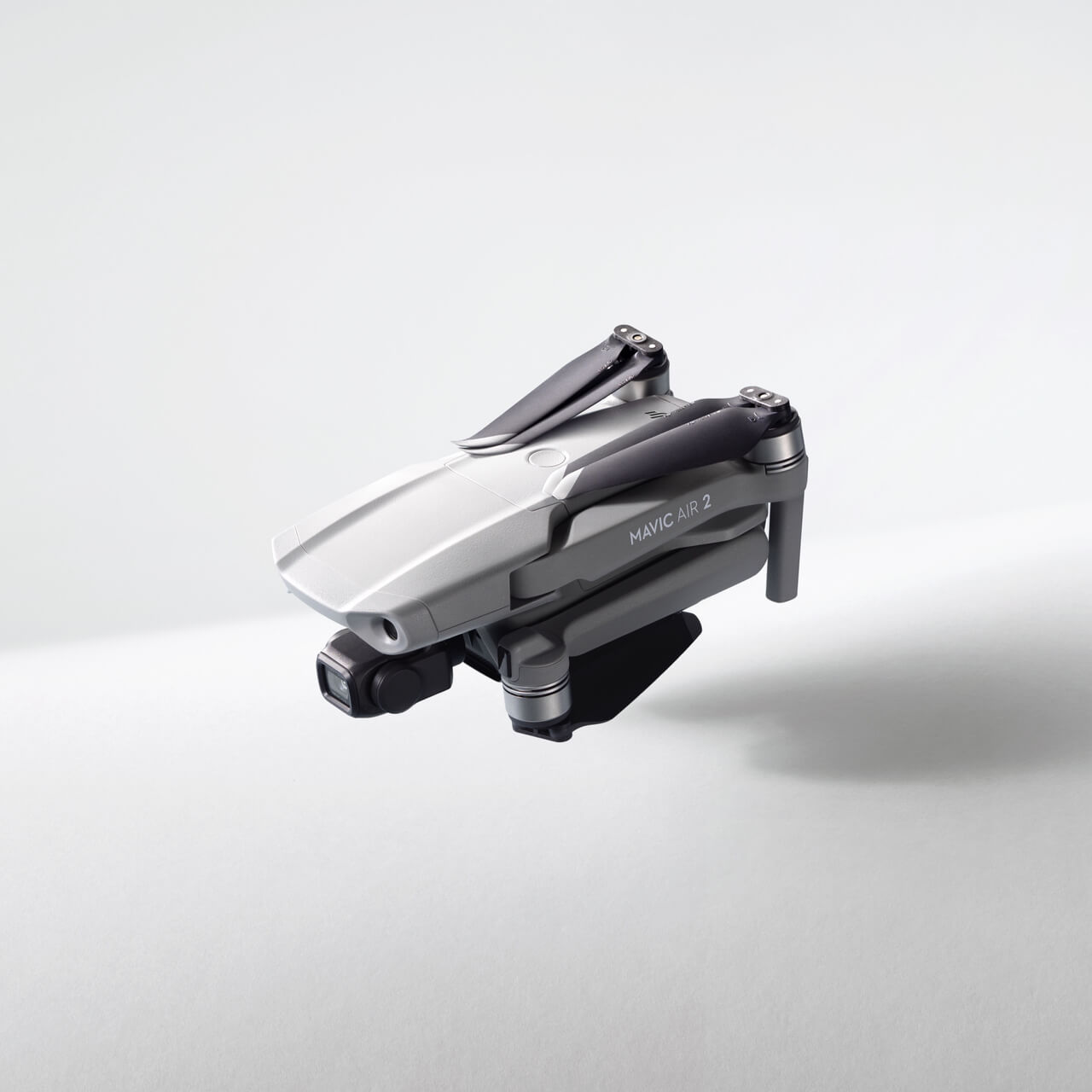 Mavic Air 2
As low as $73/mo for 12 months. Rates from 10–30% APR. Learn more
48MP Photo | 4K/60fps Video
34-Min Max Flight Time
10km Video Transmission
APAS 3.0 Obstacle Avoidance
FocusTrack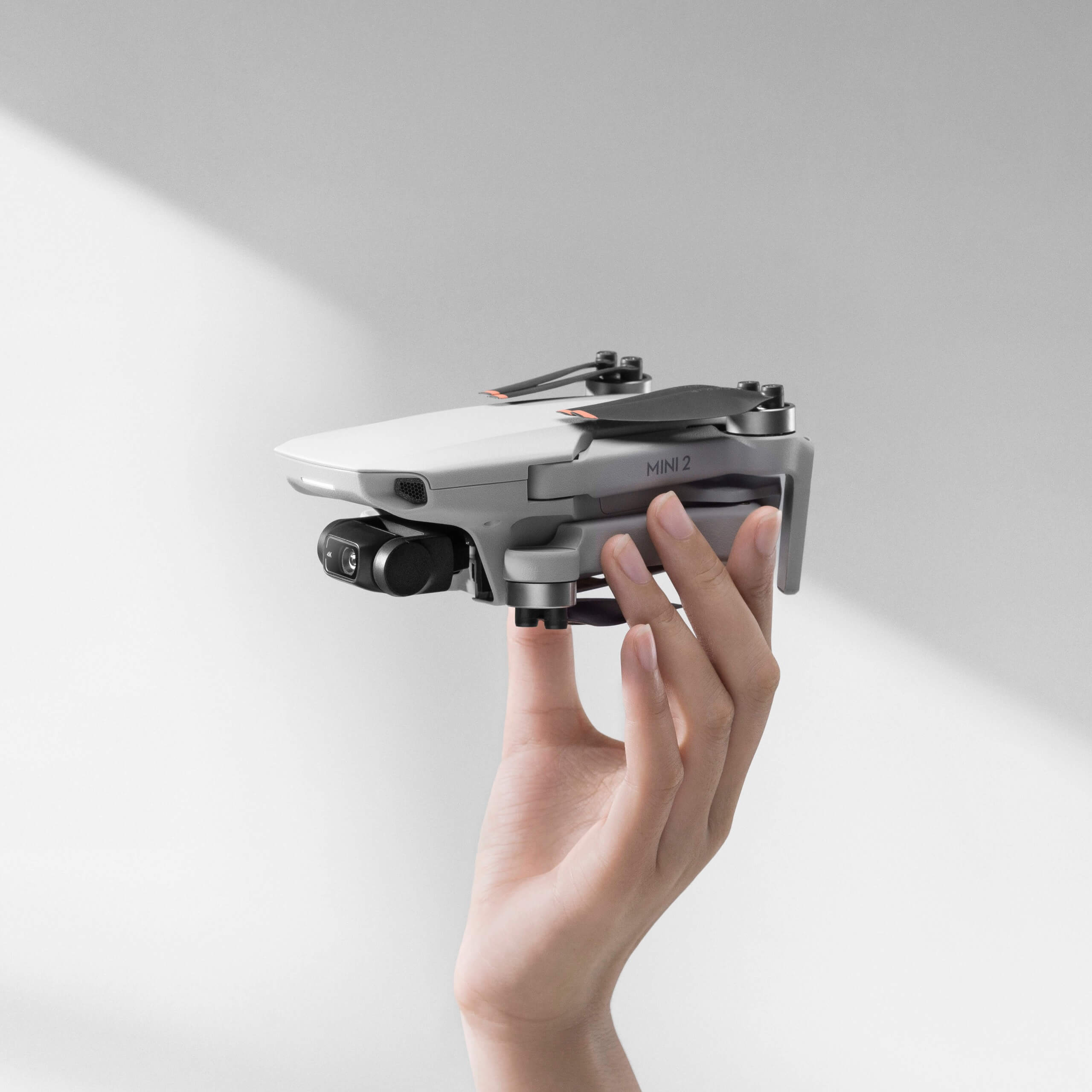 DJI Mini 2
As low as $41/mo for 12 months. Rates from 10–30% APR. Learn more
<249g
4K/30fps Video
10km 720p Video Transmission
Level 5 Wind Resistance
4x Digital Zoom
QuickTransfer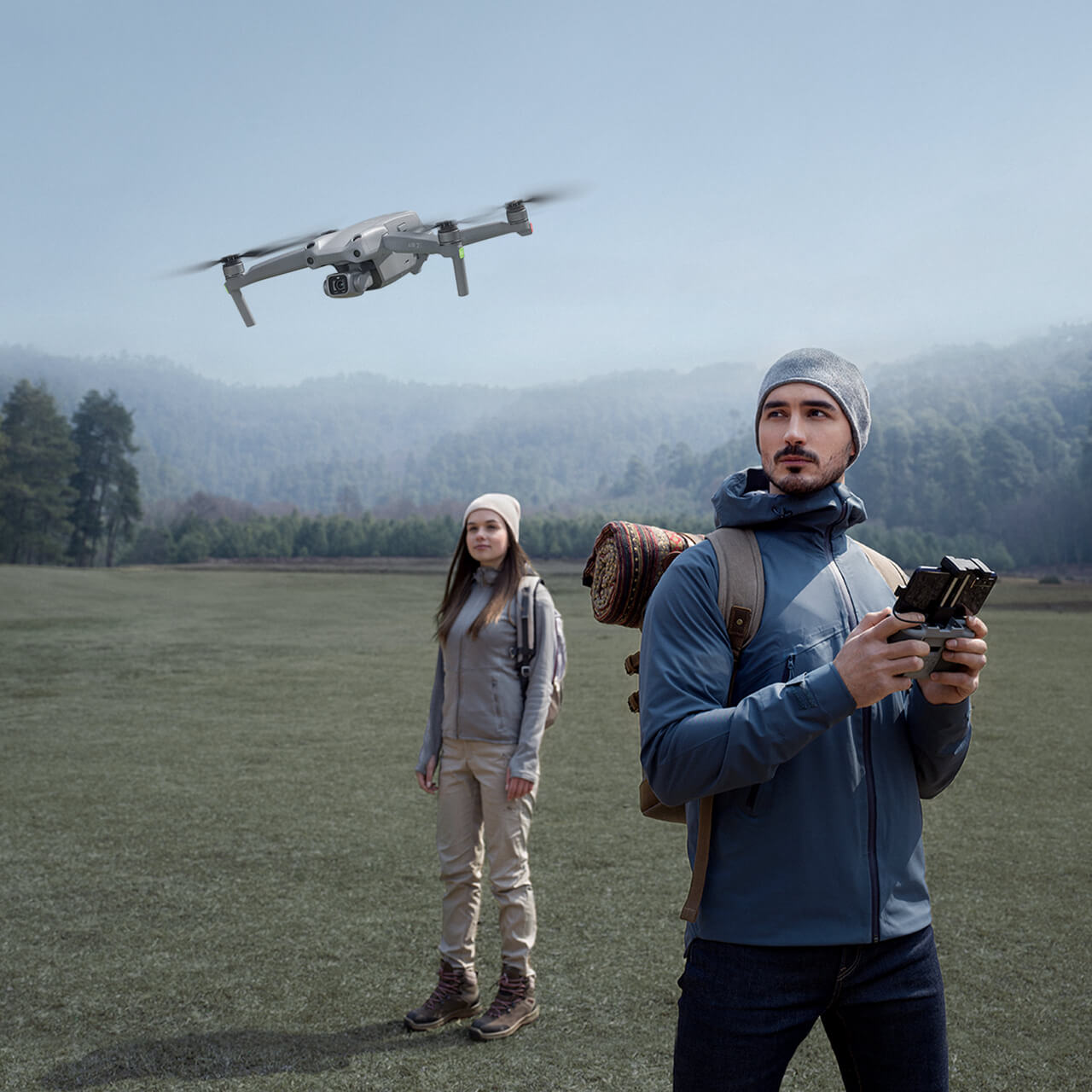 DJI Air 2S
As low as $91/mo for 12 months. Rates from 10–30% APR. Learn more
1-Inch CMOS Sensor
5.4K Video
MasterShots
12km 1080p Transmission
Obstacle Sensing in 4 Directions
What To Look For In A Travel Drone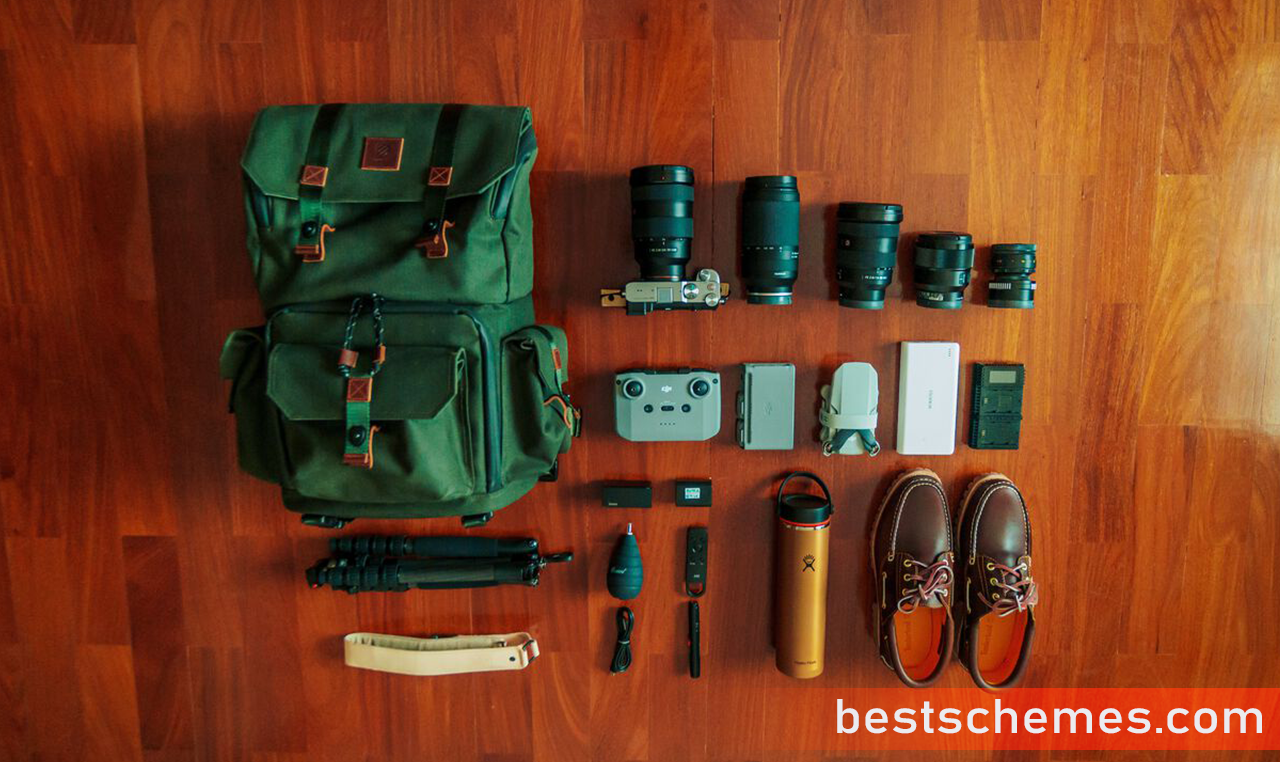 Weight & Dimension: The first thing to look for in a travel drone. You guessed it, the weight and size of the drone. One of the things that prevented me from getting a travel drone sooner is due to its bulky size and weight.
With the drone itself, as well as the remote control and spare batteries. The additional weight for taking a drone with you when you travel can add up real fast and so you will have to be very careful in picking a drone. You will want to carry around in your backpack all day without tiring your back.
If you are looking for a backpack that will allow you to securely carry a drone as well as other camera gears. I highly recommend you check out the stylish and functional camera backpack. I currently use, the Langly Alpha Globetrotter backpack.
Flight Time: Flight time is another important factor to consider especially for travelers who often found themselves out and about all day and do not have the luxury to keep charging their drone at any given moment.
Also, the better the flight time, the safer it is for you to get your drone back before the battery runs out. It will also give you freer ranges on setting up your shots and experimenting with your drone while it is in the air.
Camera Quality: And of course, the most important factor of all. The camera quality and how well the drone takes pictures and videos. Nowadays, drone technologies have been improving by leaps and bounds, thanks to the ongoing innovation and all the competition from various brands that continue to top one another with new products every year.
So with so many innovations happening in the industry. You should expect your drone to be able to shoot 4K quality video now. It should also have at least a 3-axis gimbal and should be able to shoot RAW images. So you can post-process the photos as you see fit.
In my opinion, these are the 3 most important factors to consider before buying a travel drone, and fortunately. The DJI Mini 2 ticks all these boxes and goes even beyond them. Want to know why the DJI Mini 2 is the best travel drone to get? Let's find out in the next section.
What I Love Most About The DJI Mini 2 Travel Drone
Extremely Light And Compact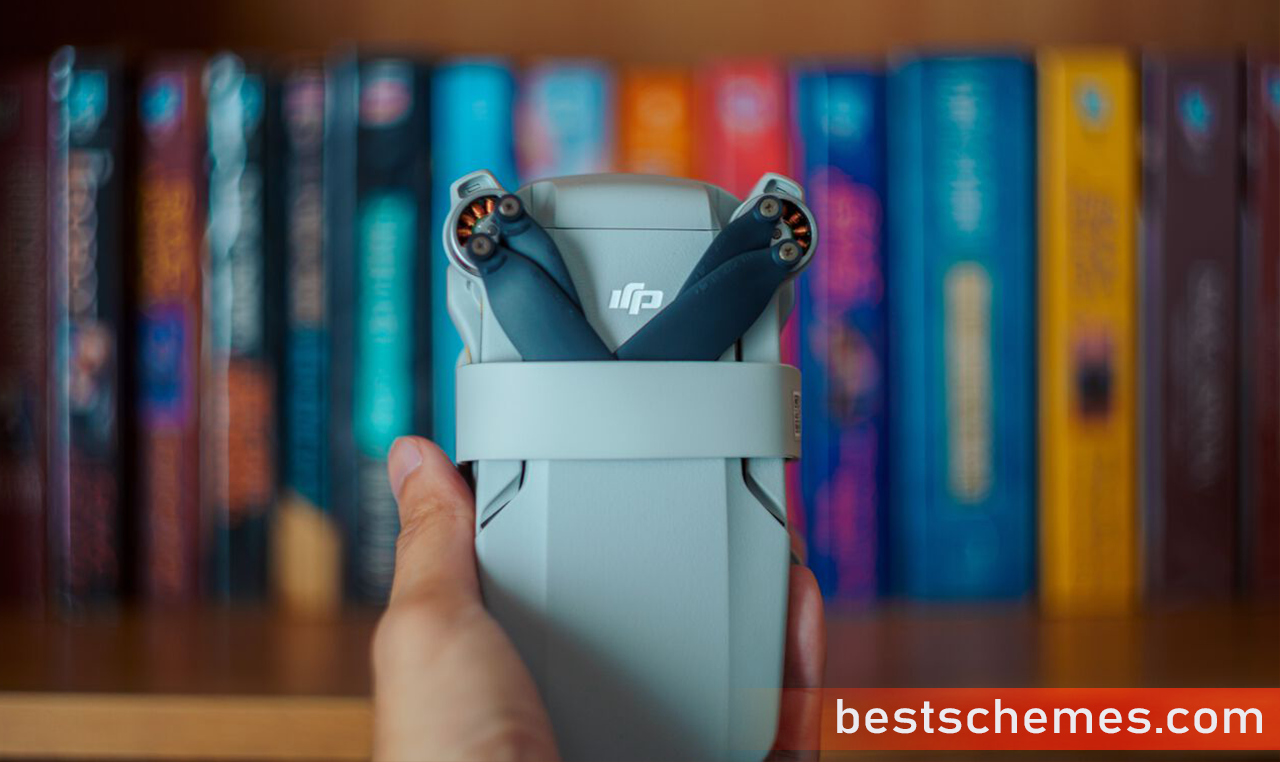 The DJI Mini 2 maintains its advantage from the first iteration. The DJI Mavic Mini, with almost identical weight and size of the drone. In fact, the DJI Mini 2 is even lighter than the Mavic Mini weighing only 242g (0.53lb), 7 grams lighter than the Mavic Mini which is pretty incredible.
Since the DJI Mini 2 weighs less than 249g (0.54lb). You do not have to register your drone with the FAA (if you are in the US) or other aviation association body in your country. Which is a huge advantage over drones like the DJI Air 2S, and DJI Mavic 2 Pro.
The DJI Mini 2, when folded, is even smaller than an iPhone XS MAX which is mind-blowing. With such a small size, you can easily store your drone in a small camera insert in your backpack together with its spare batteries and the remote control without taking too much space.
One of the things that is a little different when you compare the DJI Mini 2 to its predecessor size-wise is the increase in the remote control size. The DJI Mini 2 actually has a larger remote control due to its new transmission technology so you will require a little bit more space for the DJI Mini 2 when packing.
That said, the transmission and reliability improvement that comes with the bigger remote control definitely outweighs the extra space you have to get used to which is what we will discuss next.
Great Range And Reliable Control
The DJI Mini 2 finally comes equipped with the DJI OcuSync 2.0 technology, a new transmission technology that allows for a better video transmission feed, a better transmission range from 6 – 10 km, and an improved reliability when flying.
The DJI Mini 2 no longer uses WIFI like the DJI Mavic Mini to communicate between the drone and its remote control which I always found to be quite unreliable at times especially when there is a lot of WIFI interference from other WIFI-enabled devices.
With the OcuSync 2.0 technology, I finally feel safe to push the limit and fly my drone reliably without fearing that I will lose control of the drone due to unforeseen signal interferences.
I took my DJI Mini 2 on a field test and I was able to fly over 500 meters (0.31 ft) high and more than 2 km (1.24 ft) away without losing video feed or losing control of the drone. I was never able to do that with my old DJI Mavic Mini.
Despite the increase in the remote control size, the improved range and the better reliability that comes with using the OcuSync 2.0 technology makes the experience of flying the DJI Mini 2 drone much more delightful than when flying the DJI Mavic Mini, which I think is well worth the sacrifice.
Shoots RAW Images And 4K Videos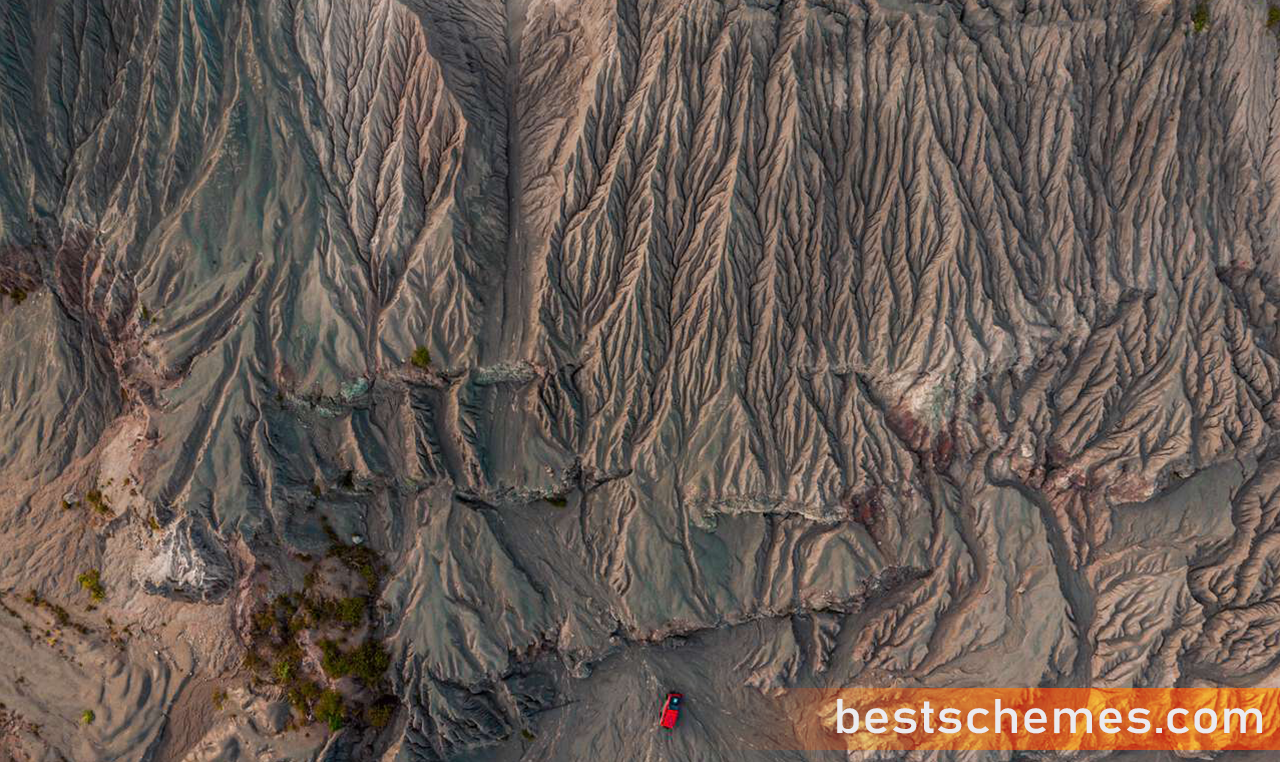 The DJI Mini 2 also shoots 4K and RAW images now which makes it a much more capable camera drone in every way when compared to its predecessor, the DJI Mavic MIni which only shoots 2.7K video and only JPEG pictures.
You can capture aerial footage in greater detail and sharpness with the ability to shoot 4K and you can shoot RAW images as well which will help you savage detail through post-processing from aerial images shot a in not-ideal lighting condition like shooting against the sun, etc.
Trust me, you won't find any better camera from a drone of this size and if you already have the Mavic Mini and are looking for a drone of the same size but can shoot better photos and videos, upgrading to the DJI Mini 2 is a no-brainer.
Long Flight Time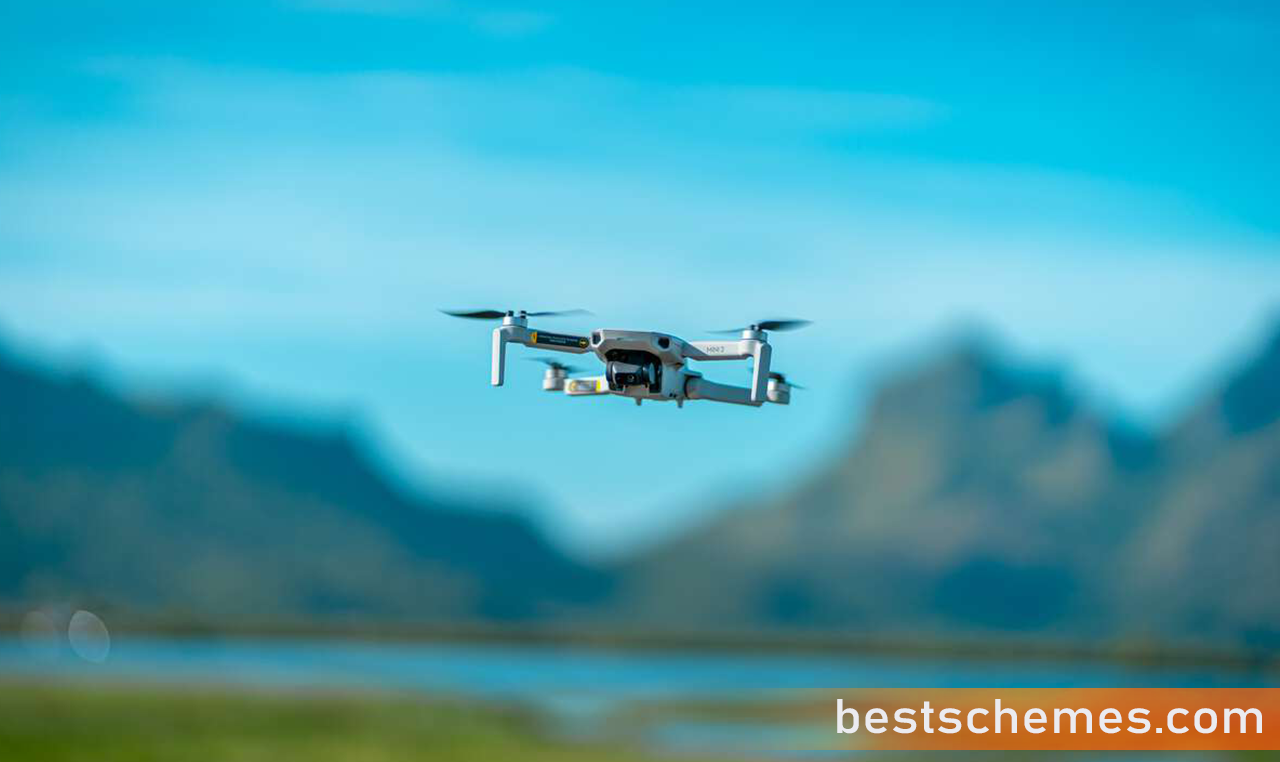 Another advantage of the DJI Mini 2 that was carried from its predecessor is the long flight time which is around 31 minutes which is one minute longer than the Mavic Mini drone.
With such a long flight time, you will be able to fly around longer giving you plenty of time to scout around the area, find the best angles, frame up a shot, and experiment with features like Quick Shots, Panorama, and Wide-Angle shot, all on one battery.
And if you buy the Fly More Combo version of the drone, which I highly recommended, you will also get 2 extra batteries that will allow you to fly around 1.5 hours over 3 batteries, which is more than enough for one day of exploration before you have to recharge your drone.
The Drawbacks Of The DJI Mini 2
No Active Tracking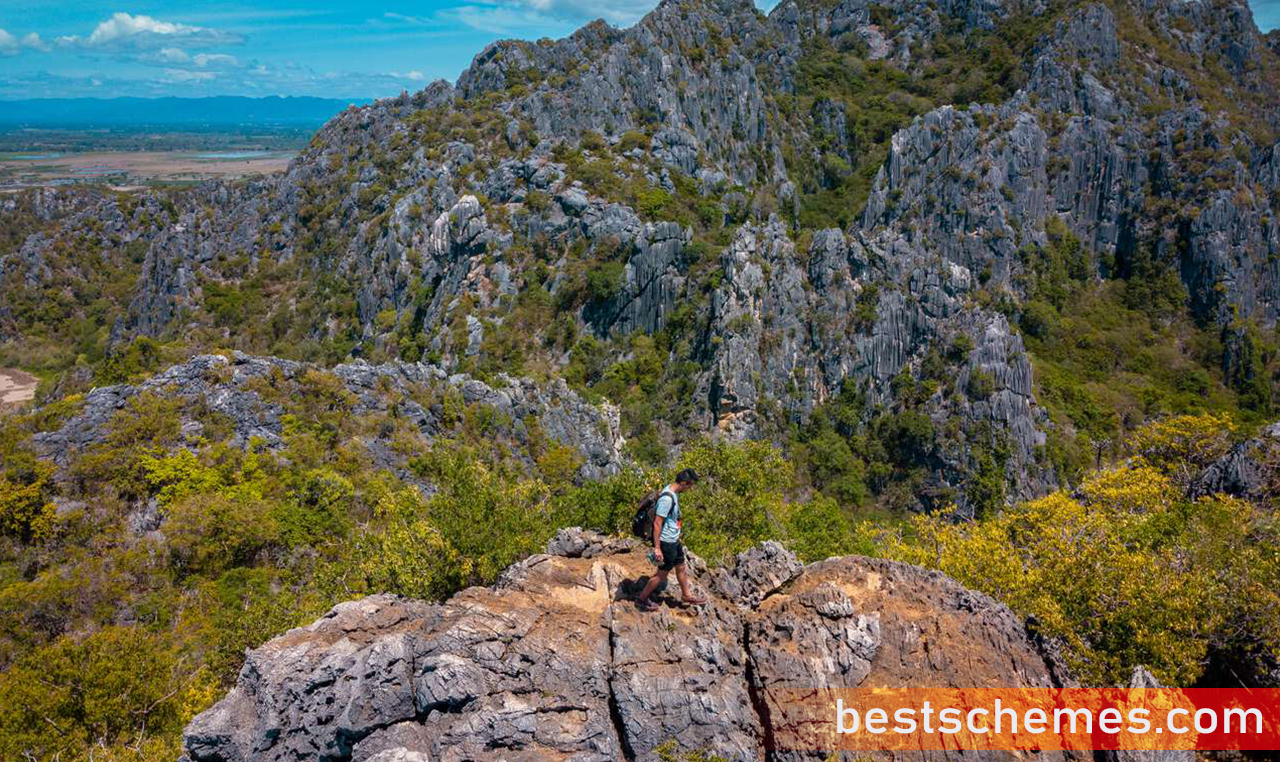 Not all of the new features on the DJI Mini 2 solve the problems I had with the DJI Mavic Mini. The DJI Mini 2 still doesn't come with Active Tracking technology that allows the drone to follow a subject without having to control it.
Since I am a solo traveler, I could really use this feature to take a video of myself interacting with the element, handsfree. Unfortunately, DJI decided not to add the Active Track feature on this iteration, and I believe it may have to do with the next gripe I have with the DJI Mini 2.
No Obstacle Avoidance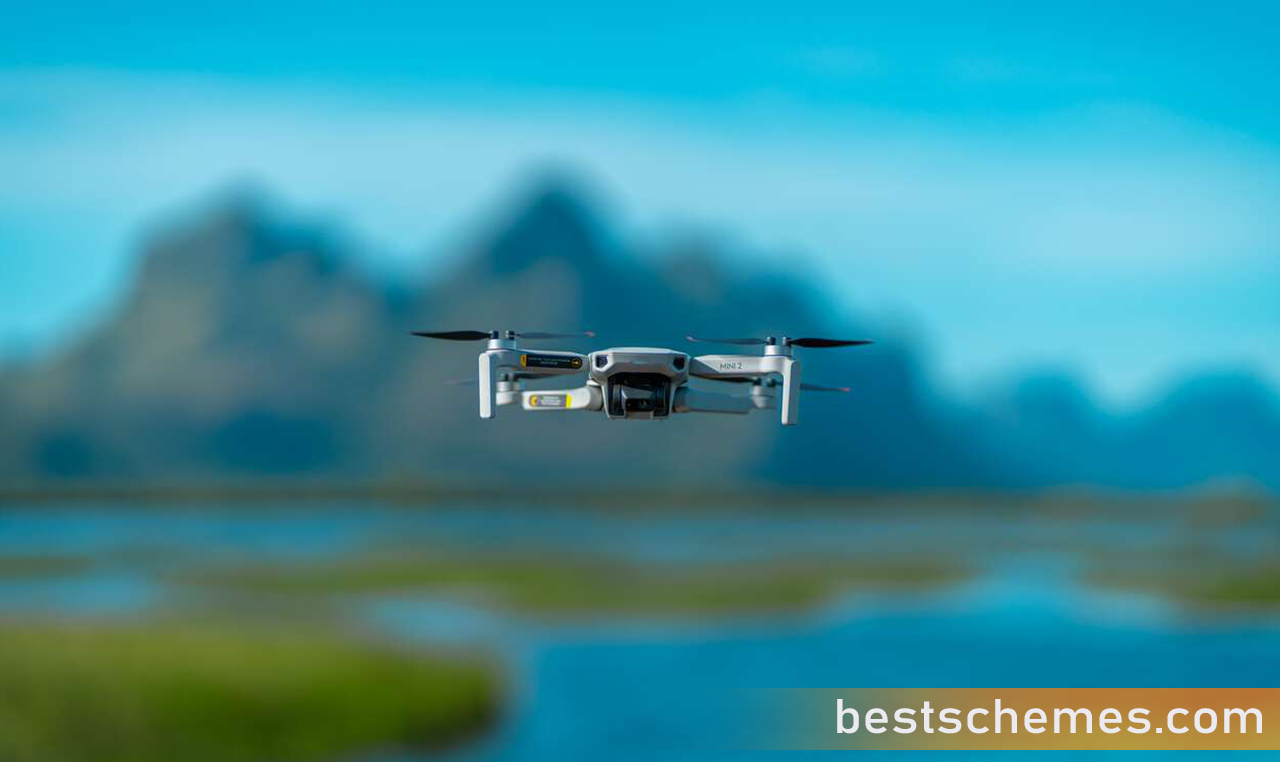 The DJI Mini 2 still does not come with obstacle avoidance technology like its more expensive models like the DJI Air 2S and DJI Mavic 2 Pro and this may be the reason why we still do not have the Active Tracking feature.
The lack of Obstacle Avoidance feature can also be contributed to one of the advantages of the DJI Mini 2, it's less than 249 g features that makes the drone so appealing to travelers such as myself.
In order to keep the drone below the weight limit, they had to remove some features and I believe the Obstacle Avoidance technology is one of those features that didn't make the cut. That, or they do not want this drone to cannibalize its more expensive models.
Either way, the DJI Mini 2, in my opinion, would have been the best travel drone of all time if they were able to squeeze in the Obstacle Avoidance and Active Tracking features without exceeding the 249 g weight limit.
The DJI Fly App Randomly Crashing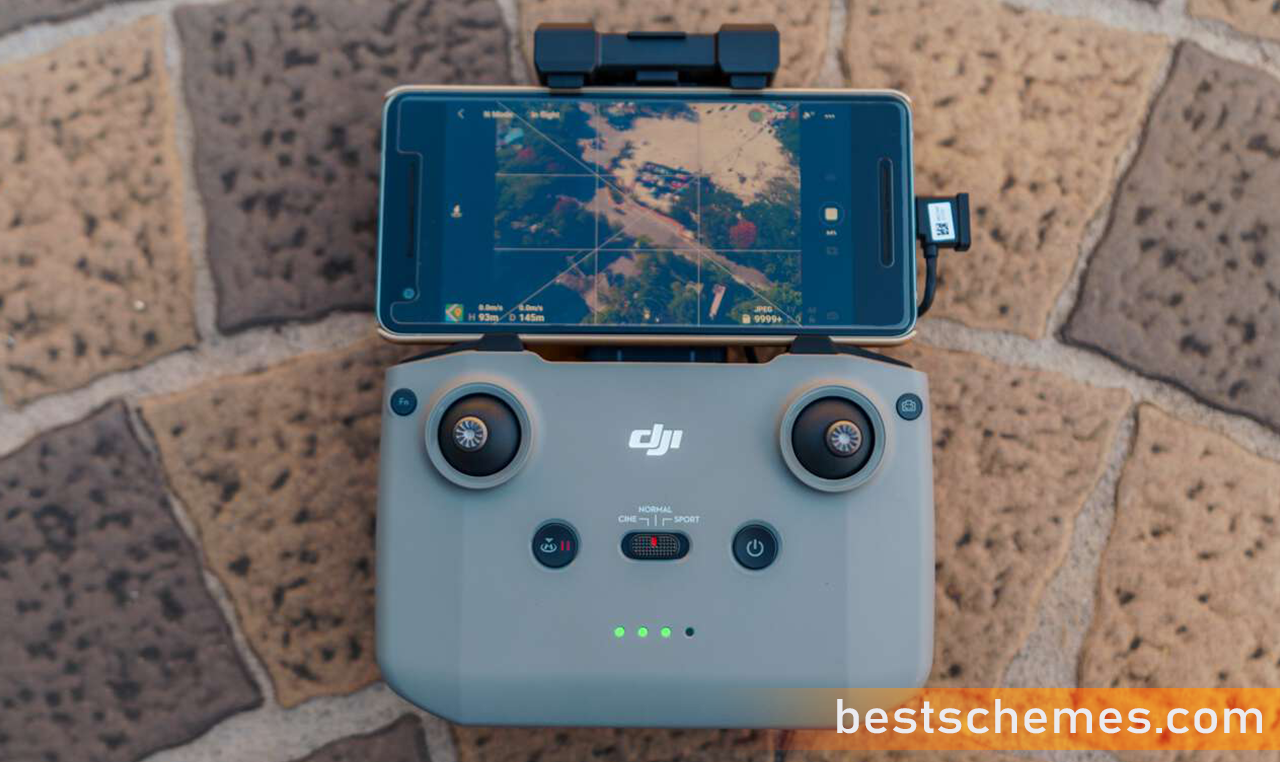 As I spent more than a week exploring the South of Thailand with my DJI Mini 2, I often encounter instances where the DJI Fly App would just crash randomly when I was controlling my drone mid-flight which was quite heart-wracking but the app would just restart itself and I was able to control my drone again.
I didn't encounter this issue using the same DJI Fly App with my old DJI Mavic Mini so I am not sure if this is the app issue or my phone is too old to use the DJI Fly app and the Mini 2 reliably.
Either way, I am sure this is a software problem, not a hardware problem, and it should be easily fixed with a software update. I just thought you should know if you are planning to buy the DJI Mini 2 drone and you have a 4-year-old phone (Google Pixel 2) as I do.
Sample Photos From The DJI Mini 2
A photo is worth a thousand words so here are some of my favorite aerial shots I took with my new DJI Mini 2 around Thailand: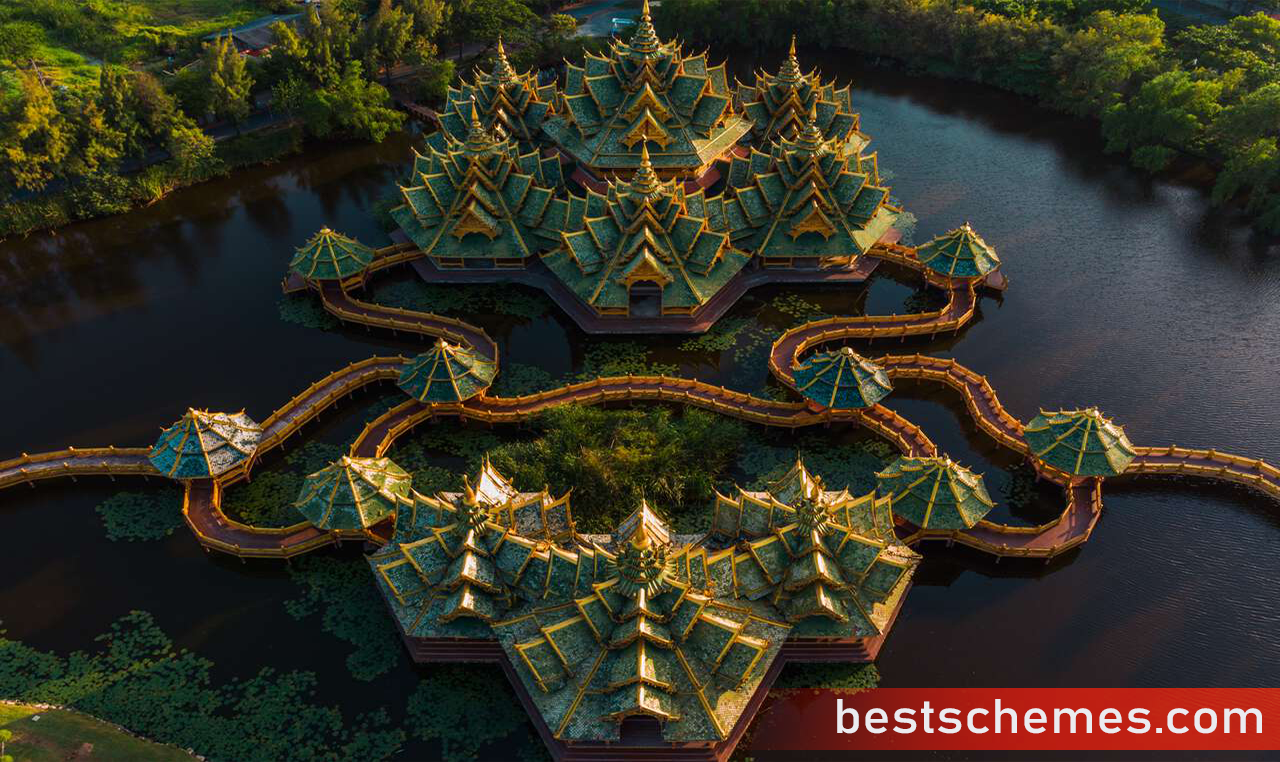 Sample Videos From The DJI Mini 2
The Verdict: The DJI Mini 2 Is The Best Travel Drone To Buy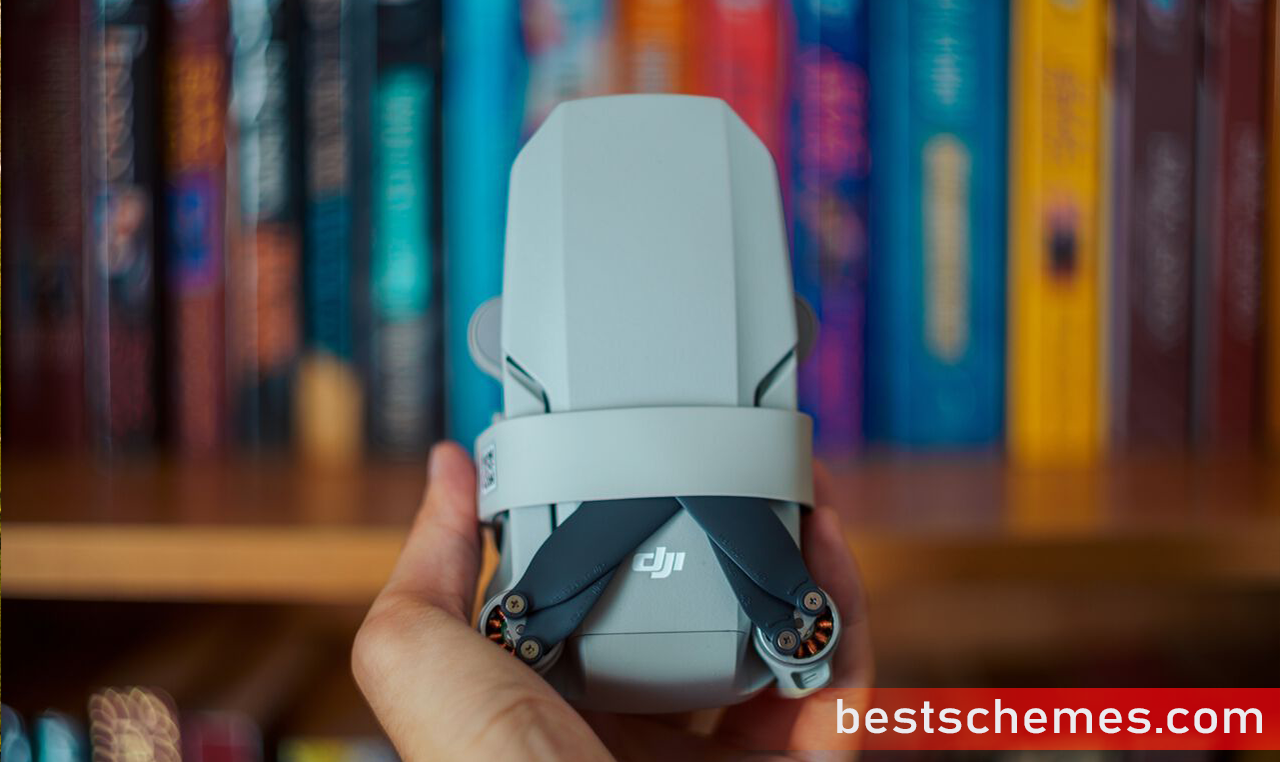 After spending more than a month, constantly testing the new DJI Mini 2 straight in the field as a travel drone. I can definitely say that this drone is the best travel drone. You can buy right now if you are looking for a capable drone that is not a hassle to carry around with you.
The drone can shoot 4K video with excellent detail, it can shoot RAW photos. It has the OcuSync 2.0 technology which is one of the most reliable long-range transmission controls out of all other drones. The DJI Mini 2 is a beast of a drone and definitely worth an upgrade especially. If you are coming from the DJI Mavic Mini as I did.
I never felt safer piloting a drone than I do with the DJI Mini 2 and even though. The DJI Fly app crashes occasionally, I was never panicking as I knew the remote control will maintain. The connection even when I am as far as 2 km away at 500 m above ground.
If you are a traveler looking to buy your first drone or looking to upgrade from the DJ Mavic Mini and do not want to carry a big and heavy drone like the DJI Air 2S or the DJI Mavic 2 Pro, the DJI Mini 2 is the best travel drone you can buy right now.
Looking To Buy The DJI Mini 2?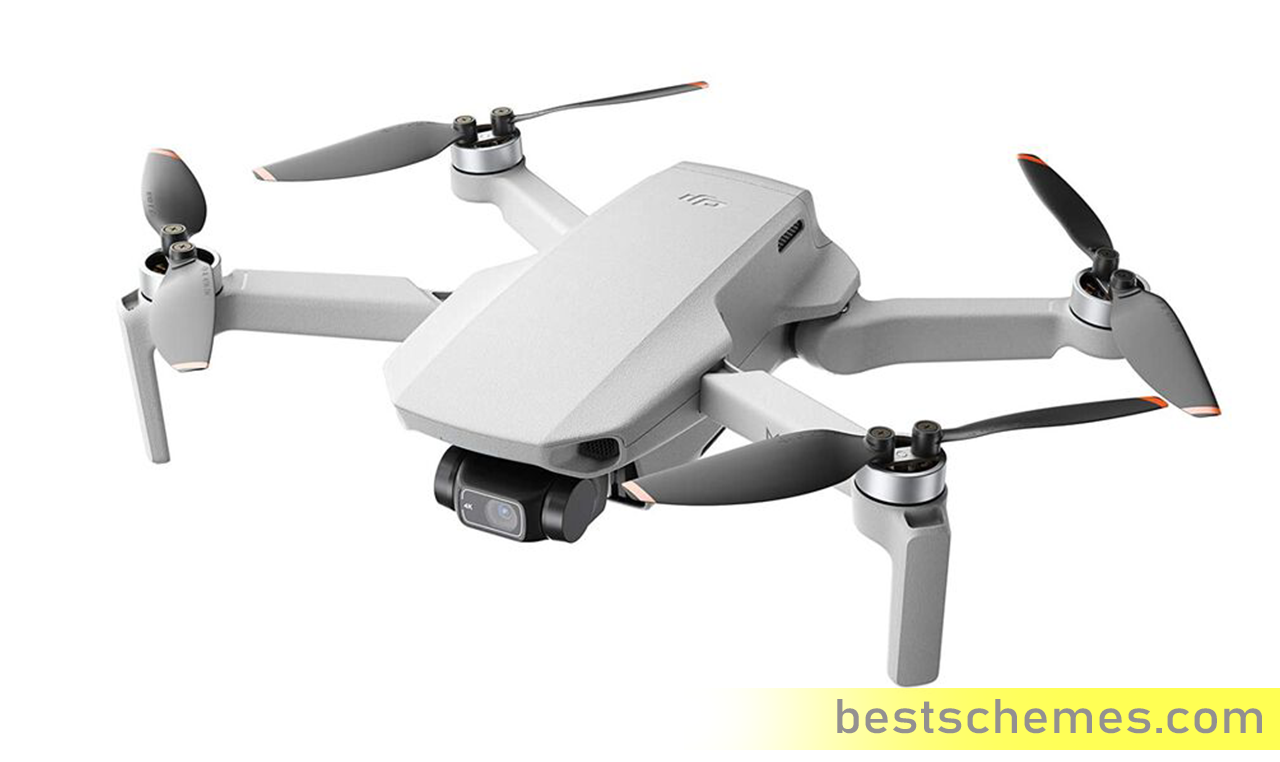 Looking to buy the DJI Mini 2 drone? As I always mentioned when it comes to buying DJI drones. I highly recommend you get the Fly More Combo which comes with 2 extra spare batteries. An external charger, multiple propeller replacements, and a high-quality should bag to carry all of these gear with you while you travel.
The DJI Mini 2 Fly More Combo costs around 599 USD while the Single DJ Mini 2 costs you around 449 USD. Which only comes with one battery, a drone, a remote control, and one spare propeller.
To get your money worth, I highly recommend you get the Fly More Combo. One battery is definitely not enough for travel from my experience. Having 3 batteries on hand was extremely convenient for travel and allows me to go all day without having to charge the drone.
If you are planning to travel extensively with the DJI Mini 2 as I do. You won't regret paying extra for the Fly More Combo. For the latest price, be sure to check it out with the button below:
And there you have it, a complete traveler's review of the DJI Mini 2 based on real-world experience traveling with it. What do you think of the drone? Are you planning to pick up one soon? If you have any questions regarding the DJI Mini 2, do not hesitate to ask me in the comments below.
Want to take your photography game to the next level? Here are some resources to help you upgrade your work and photography gear:
Lightroom Presets: If you are looking for a quick way to make your travel photos look like mine. You should check out my newly released Lightroom Preset Collections.
Camera: Sony a7C, the smallest, lightest full-frame camera out there, is my go-to camera when I travel. All of my recent photos and videos are all from this little beast.
All-Around Travel Lens: Sony 24-70mm f2.8 GM lens is the lens I mounted on my camera the most. The lens covers most of the ranges I need for travel from wide to telephoto. If I have to take only lens with me on my travel, it would be this lens.
Superzoom Lens: Tamron 70-300mm F4.5-6.3 is one of the lightest and affordable telephoto lens out there. It is great for picking out details in landscapes and capturing wildlife from afar.
Portrait Lens: Sigma 85mm F1.4 DG DN Lens is the most compact and lightweight 85mm F1.4 lens out there. It's sharp and produce stunning bokeh for subject separation, perfect for portraits and street photography.
Ultra-Wide Lens: Sony 16-35mm F2.8 GM Lnes: An ultra-wide lens. I often use to shoot expansive landscape and capture massive architecture I stumble upon while traveling.
Drone: DJI Mavic Mini 2, a perfect drone for those who travel light. It weighs less than 250g and smaller than an iPhone when folded and can capture 4K video as well as 12 megapixels RAW photos. More than enough for its size.
Bag: Langly Alpha Globetrotter is a camera bag I use to carry all these lenses as well as other essentials when I'm traveling.