Since 2001, InMotion is known to grow its customer base of more than 300, 000 domains with the two main data centers which are in Los Angeles as well as Virginia Beach. Also, InMotion claims of being the best in transfers, support, as well as industry guarantee. This review of InMotion will help you know about it in the better way possible.
InMotion – Pros 
The average uptime of InMotion monitored last was around 99.95%.
Last average uptime of InMotion-
January 2020 average uptime: 100%
December 2019 average uptime: 100%
November 2019 average uptime: 99.75%
October 2019 average uptime: 99.99%
September 2019 average uptime: 100%
August 2019 average uptime: 99.74%
July 2019 average uptime: 99.99%
June 2019 average uptime: 99.95%
May 2019 average uptime: 100%
April 2019 average uptime: 99.99%
March 2019 average uptime: 99.98%
February 2019 average uptime: 99.98%

2.Customer Support
They claim to offer the best web hosting customer support. However, while reviewing them, they surprises us as the quality of their support team was good. They connected us within two minutes and professionally answered all our questions. The overall experience was very good and satisfactory.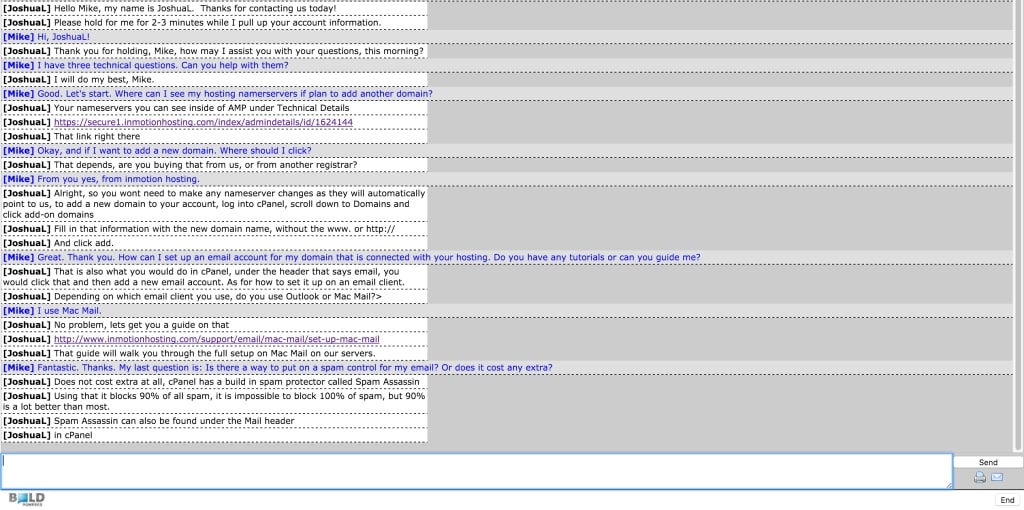 90 days money back guarantee
InMotion is confident about the services that it offers 90 days of business, VPS, as well as reseller hosting plans whereas, for shared hosting options, they offer a 30-day money-back guarantee.
Integrations as well as apps 
They claim to support open source projects. InMotion claims to back up with a portfolio with more than 310 applications. Thus, you can find everything from systems such as WordPress, Drupal, as well as eCommerce systems such as Prestashop or Magento.
It offers a Sucuri security plugin that is known to scan the sites that can exploit or can risk the security.
Free of cost site transfer
They also offer free-of-cost site transfer but don't promise any zero downtime while the migration process is going on.

Amazing eCommerce support
It has an active partnership between Prestashop as well as other major eCommerce services. This helps in offering simple integrations with payment processors.

Free and easy data backups
InMotion is convenient when it comes to backups. They create a backup of the account for up to 10GB and offer simple to use tools that are beneficial in backing up the website.
InMotion offers a three-step wizard to easily connect with Google Apps.

Secure smartwall threat defense system
InMotion hosting involves no expense to make sure that the private information of the user remains safe. They have partnered with Corero Network Security to offer Smartwall Threat Defence System which is a special security measure. It detects, mitigates, as well as eliminates DDoS attacks quickly. TDS also has various technical specs like 10Gbps full-duplex performance, 1 RU form factor, 1 RU offers up to 80Gbps as well as 4 RU offers up to 320Gbps.
InMotion – Cons 
Low advertised pricing for 24-month signup
InMotion offers a low advertised rate if you are signing up for 24 months but if it is less than that then the cost gets higher.
Fast loading time offers an amazing user experience and plays a major role to allow Google's algorithm to dictate the rankings. However, InMotion's average page loading time is 824m which is not very impressive.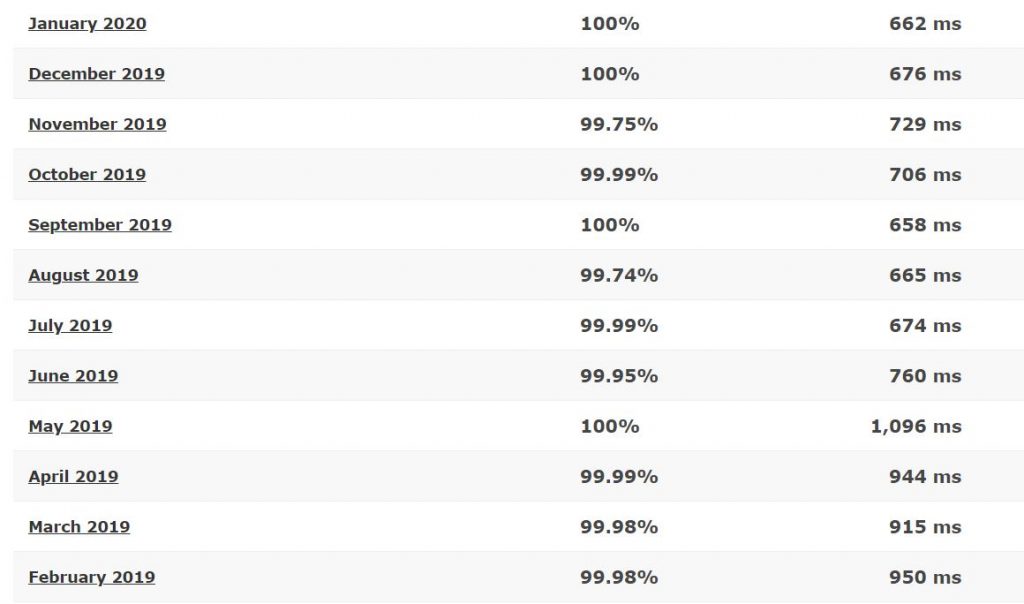 Delayed verification process
The platform requires every new customer to be verified via phone because of security purposes which result in no immediate account access even after signing up. Also, in some cases, they might ask for an ID card.
There are some limitations to InMotion's services. For instance, if any site is exceeding 10GB cannot be backed up. In case you are restoring files and need something frequently then you need to pay $49.
InMotion Hosting Pricing, Plans & Quick Facts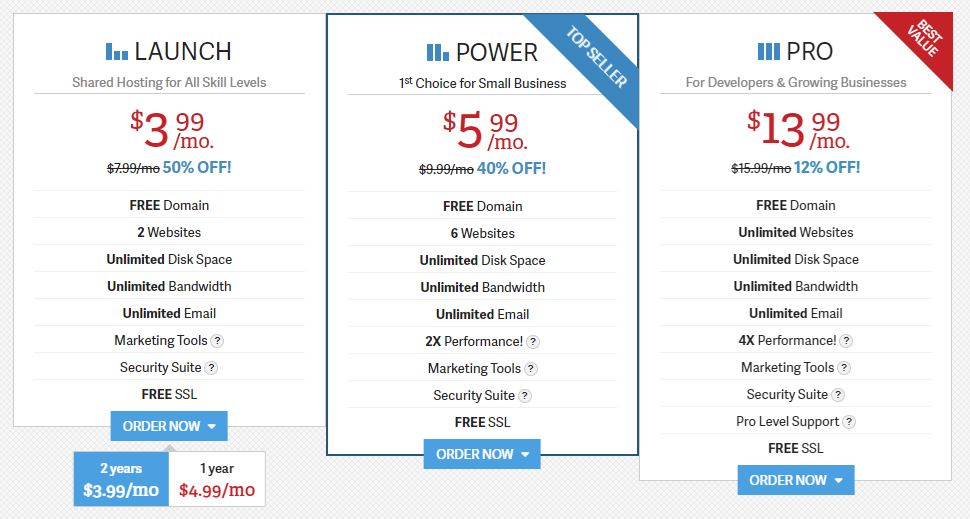 Shared Hosting – It is also known as 'business hosting' which comes with three major plans
Launch plan – Priced at $3.99/month, supports 2 sites, 2 MySQL databases, 25 subdomains, as well as 6 parked domains.
Power plan – Priced at $5.99/month, supports 6 websites, 26 parked domains, 100 subdomains, as well as 50 MySQL databases.
Pro plan – Priced at $13.99/month, supports unlimited sites, MySQL databases, parked domains as well as subdomains.
Plus, every shared hosting plan has unlimited storage as well as bandwidth which is backed with an 80-day money-back guarantee.
WordPress hosting – They have the same hosting plans as shared hosting but are specially meant for WordPress.
It offers a free domain.
It is simple to sign up.
The payment methods offered are credit card, check, as well as a purchase order.
When it comes to hidden fees and clauses then there is a limit of 50, 000 files on every account.
There are only a few upsells.
It has cPanel.
Is InMotion right for you? 
The uptime, as well as support offered by InMotion, are nice but the speed, as well as uptime slips over the last few months, have been not up to the mark. However, you can try InMotionHosting.com if you want to.