Overview
The Marriott Bonvoy program includes business as well as leisure travelers who often visit places such as the US, Canada, Europe, as well as Asia. The members of this program earn reward points when they state with any one of the 29 affiliated brands which include The Ritz-Carlton Hotels & Resorts, Courtyard by Marriott, Renaissance Hotels, St. Regis Hotels and resorts, and a lot more.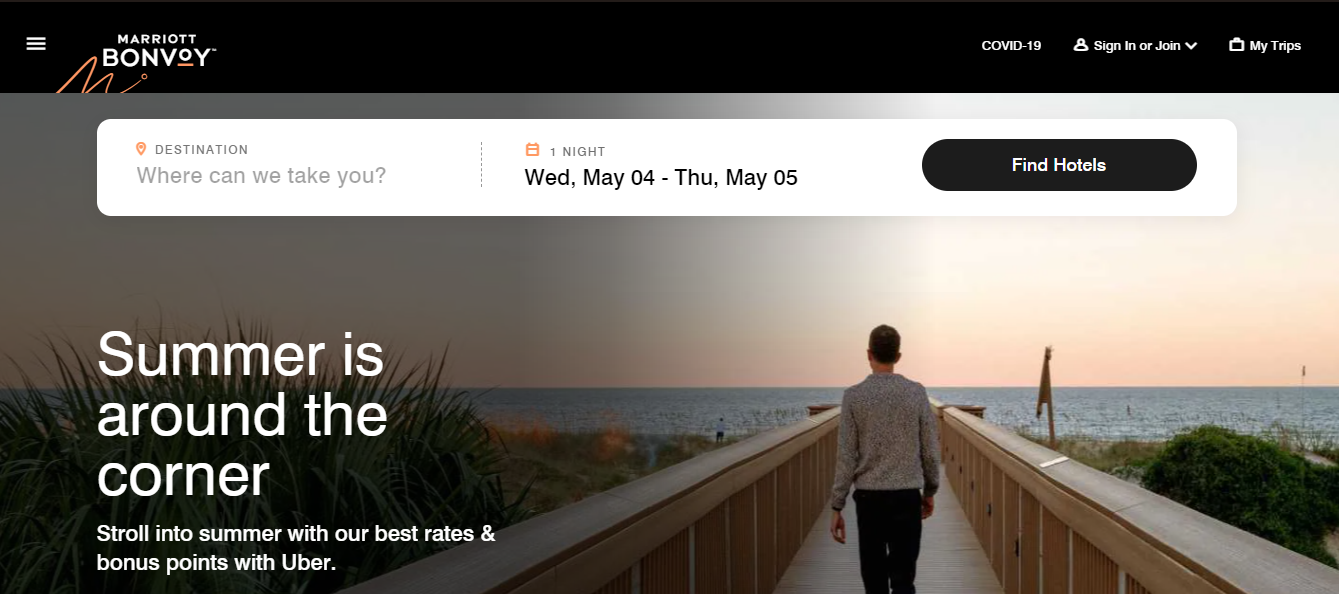 Also, you get the chance to earn extra points via purchases with American Express' Marriott- affiliated credit cards or Chase Visa's Marriott-affiliated cards. Plus, you can redeem these points to get gift cards, retail cruise vacations, unique experiences like sporting events, and much more. You can even pay for TSA PreCheck applications, airport lounge access, and various airline reward programs with the Marriott Bonvoy points.
About Marriott Hotels & Resorts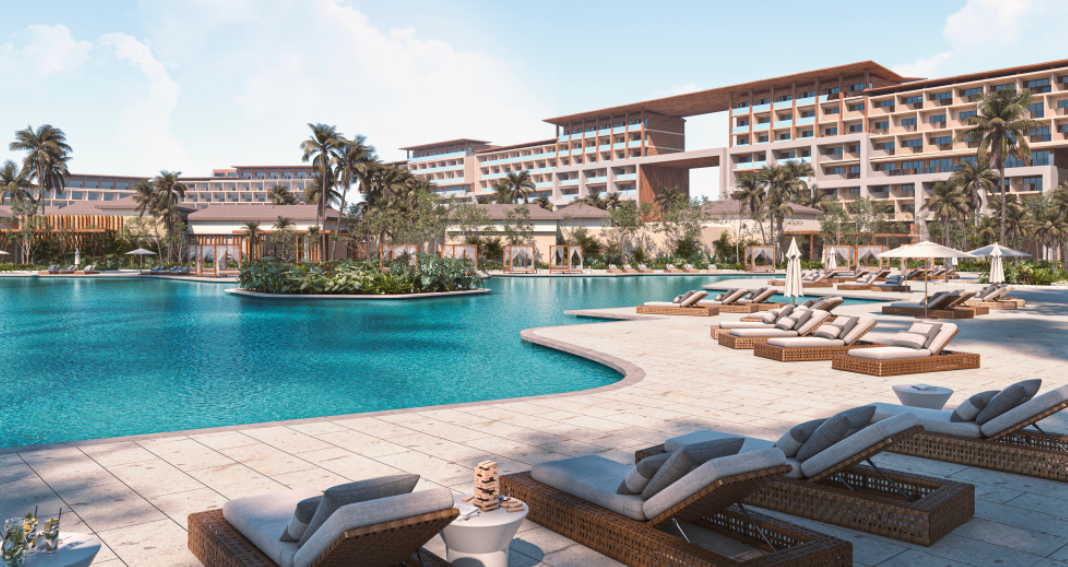 Marriott is a megabrand now and has 1.3 million-plus rooms across the globe and it has the acquisition of hotel chain Starwood. Also, it has 30 brands as well as 7000 hotels from the amazing Ritz-Carlton to budget-friendly Four Points.
Keep it real 
Marriott Verified Guest reviews allow you to compare as well as choose a hotel that is best suitable for you.
Pros 
Valuable points if you want to book free nights
Broad portfolio of renowned hotel chains
There are no blackout dates on standard rooms
Co-branded impressive credit cards
Cons 
The value of the points varies if redeemed for various non-hotel travel accommodations as well as merchandise.
After 24 months the will expire if an account is inactive
Depending on the Marriott property your earning rates can vary
You cannot earn elite reward status without a Marriott credit card
Summary of Marriott Rewards Review 

It is the 5th best hotel rewards program as per WalletHub research. There are various redemptions available as well as some earning limitations.
Marriott Bonvoy Score card
#7 for Earninds Value
#7 for Redemg Policies
#6 for Rewarption Policies
#1 for Geographical Coverage
#6 for Other Features
Despite its popularity, a lot of people are still unaware of Marriott Bonvoy. The reason is that its rewards program is not called the name Bonvoy. It was created in the year 2019 after the merger of Marriott and Starwood Preferred Guest. Before this, it was only known as Mariott Rewards.

The right way to earn Marriott Points 
The members of Marriott Rewards can earn some points if done via the chain. You will also get to know the types of transactions accruing points as well as point numbers that you receive after spending dollars on Marriott.
10 Marriott Points per $1: If you stay mostly at Marriott properties
5 Marriott Points per $1: If you stay at Element, Residence Inn as well as TownePlace Suites hotels
4-6 Marriott Points per $1: If you dine at Marriott Eat Around Town restaurants (basic members earn 4 points per $1; Elite members, as well as Marriott credit card users, earn 6 points per $1)
3 Marriott Points per $1: If you book cruises via Cruise with Points
2.5 Marriott Points per $1: If you stay at Marriott Executive Apartments as well as Execustay
2 Marriott Points per $1: In case of any special event hosting
Up to 2,000 Marriott Points: If you go for car rentals via Hertz
What is the worth of Marriott points? 
The Marriott points are known to be worth 0.98 cents on an average as per WalletHub's research. Also, its average point value is similar for a weekday as well as weekend reservations.
How to Redeem Marriott Points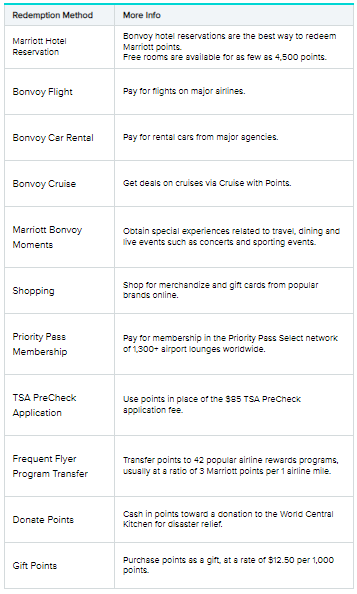 Additional features of this program 
This program is free to join and most people join it as basic members. Joining this program offers benefits like Wi-Fi, special member rates, mobile check-in, etc. If you spend more nights at Marriott hotels and make more purchases with its credit cards you will be eligible for the 'Elite status' level. If your level is higher you will get bigger benefits and can save more money.
Certain requirements for the lifetime reward levels of Marriott-
Lifetime Silver Elite: 250 nights and Elite status for 5 years
Lifetime Gold Elite: 400 nights and Gold Elite status or higher for 7 years
Lifetime Platinum Elite: 600 nights and Platinum Elite status for 10 years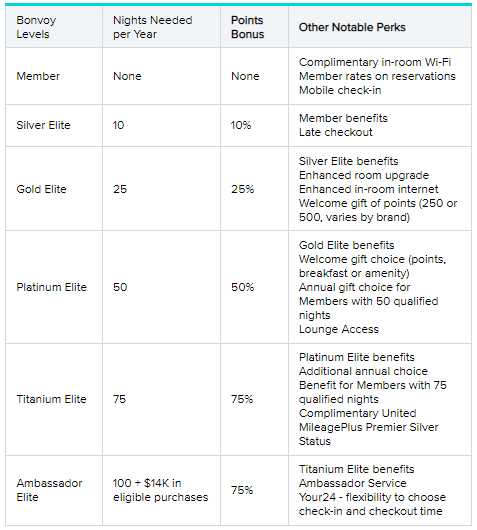 Where these points can take you?
Marriott Bonvoy can offer major advantages. This program includes 1.3 million-plus rooms in more than 8000 properties and in more than 130 countries as well as territories. It also includes 30 plus different hotel brands like The Ritz-Carlton and Westin, Courtyard, etc.
Summary: Marriott Bonvoy Scores by Review Category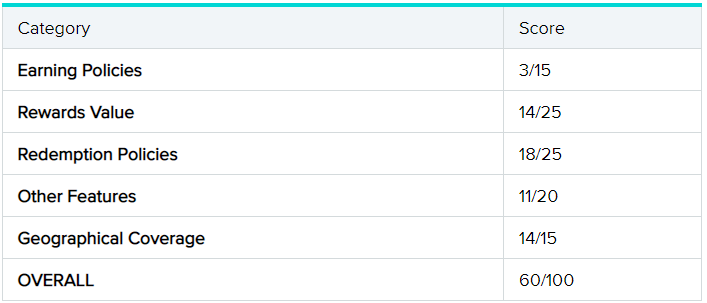 Know about credit cards of Marriott Bonvoy 
Getting a Marriot credit card can be a great option if you have credits or are habitual of spending nights in hotel rooms. However, there is not just one Marriott credit card.
Marriott Bonvoy Credit Card Offers Compared: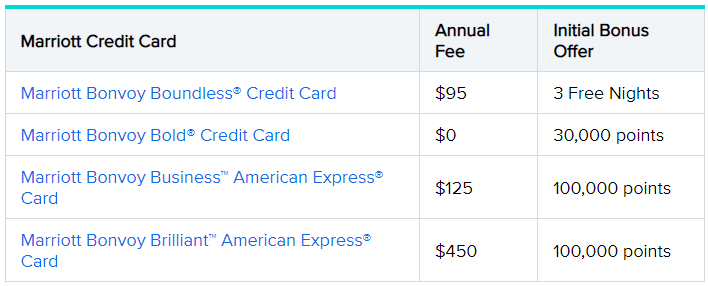 For more information, check out our complete review of the latest Marriott credit card offers.
Essentials tips for Marriott Bonvoy members 
If you want to redeem Marriott Bonvoy points then stay at Marriott. They are worth 0.98 cents.
Pool or try transfer points. Marriott allows you to pool your points for better redemption.
Avoid purchasing Bonvoy points. These points cost more when you purchase than when you try to redeem them.
Get the best out of status perks. Every member is rewarded for financial loyalty but is mostly forgotten by users.
Try Marriott credit card as it can help you save around $3000 within the first two years.
Try the Island approach. The Marriott card offers great earnings in hotel reservations. Thus, you get low value on everything else.
You can compare the hotel options if you are not obsessed with Marriot
Marriott Bonvoy vs. Hilton Honors vs. World of Hyatt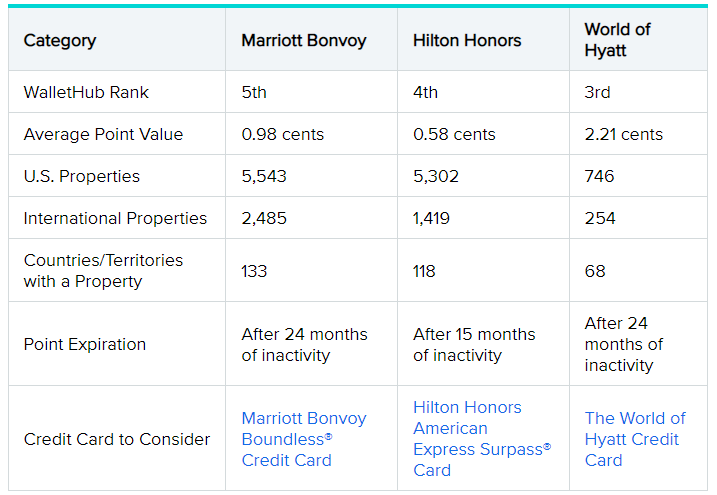 Methodology of Marriott Bonvoy Review 
This review is based on a similar methodology as WalletHub's best hotel rewards program. WalletHub judged Marriott Bonvoy's point value after comparing its room rates with other 10 famous travel destinations including domestic as well as international. This is done for all Marriott-owned locations.
FAQs

What are Marriott Bonvoy reviews?
After the guest completes a Guest Satisfaction Survey, it gets posted on their official website as a verified guest review of Marriott.
How to find reviews for a particular hotel?
Find, then select the option 'find and reserve'. The option of 'Find a hotel' will appear. Now enter the destination. The results will appear on the screen. Later select the hotel and its reviews will appear on the home page.
How to leave a review on its official website?
You can do this in case you get a Guest Satisfaction Survey after your stay at the Marriott property.
Why the review didn't post instantly?
It is posted after ensuring that it meets the hotel guidelines. In case it complies, then the review will reflect within 72 hours.