No wonder there are many online store-building tools and it can get confusing which one to choose. Shopify is the best eCommerce solution which is helping the store owners a lot. Here is an in-depth review of Shopify that will help you to know about it.
Know about Shopify 
This is a web application that allows the creation of an online store. It also offers various themes that can be customized according to the needs. Plus, it allows to sell digital as well as physical products. The platform is meant for beginners and developers.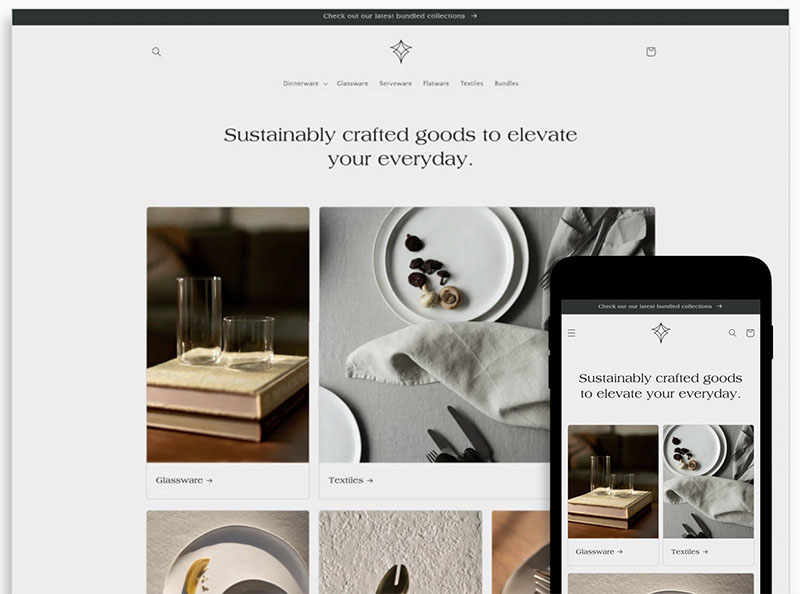 How does it work?
This is a hosted solution that runs on its individual servers and there is no need to buy any web hosting and install the software. However, you need to pay monthly to us Shopify which offers the benefit to manage the store from anywhere.
Pricing plans offered by Shopify 
It offers five plans:
Shopify Lite — $9 per month
Basic Shopify — $29 per month
Shopify — $79 per month
Advanced Shopify — $299 per month
Shopify Plus — custom pricing.
You can get 10% off if you are paying for one year and 20% year if paying for two years. Also, there is a 14-day free trial.
Difference between the pricing plans of Shopify 
A standalone online store – The 'lite' plan doesn't allow the creation of one.
Staff accounts – It depends on the plan you are choosing.
Reporting – It is available on $79 plus plans
Inventory locations – It is available on any plan
Third-party real-time carrier shipping – This can be accessed via the annual purchase of the plan as well as the monthly 'advanced and Shopify Plus plan.'
Transaction fee – This gets lowered with every plan
Shipping discounts – It gets better with every expensive plan
Custom pricing – It depends on the country-specific prices
Pay using a credit card with Shopify 
There are two ways to make payments with a credit card using Shopify payments and it is only available for users in countries like:
Australia
Austria
Belgium
Canada
Denmark
Germany
Hong Kong
SAR
Ireland
Italy
Japan
Netherlands
New Zealand
Singapore
Spain
Sweden
United Kingdom
United States of America
Are Shopify themes good? 
The platform offers 18 free eCommerce templates. But they are way less in comparison to other online store builder platforms. However, free templates are not impressive, and paid themes available are only 80 ranging from $150 – $350. Plus, you can search free and paid themes using filters like industry type, design, layout type, etc. There are traditional templates as well as online store 2.0 templates available as well.
Amazing features of Shopify 
Easy to use – It has a simple-to-use interface and offers a great experience. The interface allows managing various sales channels like Facebook, Instagram, eBay, Etsy, etc.
Shopify PoS – This is a great feature of this platform that allows to sell online as well as in physical locations. The users living in Australia, Belgium, Spain, New Zealand, etc. can have access to it. Plus PoS allows to sell at an event, brick-and-mortar retail shop, pop-up shop, and market stall. The Pro plan of PoS is around $89/month according to the location.
Shipping with Shopify – It is very flexible and you can set the free shipping rates, price-based rates, weight-based rates, local delivery, real-time rates, and flat rates. It is available on all Shopify plans and discounts are available on high-level plans.
Accepting multiple currencies – This can be beneficial in improving the sales rates. There is a Shopify Plus plan and advance plan which somehow allow accepting various currencies but this can only be accepted with the use of Shopify Payments or you can use the third-party app if Shopify Payments is not available in your country.
Create a multilingual site – Shopify allows to sell in various languages. However, except for the 'Lite' plan, all other plans of Shopify allow the creation of around 20 translated versions of the online store.
Abandoned cart recovery – It allows identifying the users that left the cart in between while making a purchase. This feature allows them to complete the purchase. It is available on all Shopify plans.
Shopify app store – The platform has its own app store which allows getting access to free and paid apps. There are many options available with great functionality. However, the more you are going to add, your store can perform slowly.
Shopify Email – Sending e-newsletters to the mail list allow to generate more sales. This is a great feature by Shopify but cannot compete with other dedicated email marketing tools. However, from the price point of view, you can send around 10, 000 emails every month for free and by paying $1 extra you can send 1000 emails more.
Dropshipping – This feature allows you to take an order, send it to the main supplier, and later deliver the product to the client. Shopify has amazing dropshipping apps with services such as Ali Express, Spocket, etc. However, with this feature you act as a merchant and the market leader is Shopify.
Blogging – With Shopify, you can get access to a built-in blogging tool which can be beneficial in creating content that is needed by your site to get on the Google search results. However, it is not powerful as WordPress.
Pros of Shopify 
Simple to use
Highly responsive and attractive templates
The abandoned cart saving feature is available on all plans
It has a dropshipping feature
It has automatic tax calculation tools
Multi-currency selling is easy with Shopify
Multi-lingual sites can be created with Shopify
There are various shipping discounts depending on the country
It has an email marketing tool
Comprehensive point-of-sale options
Manages creation as well as product categories
SEO feature
Ability to create AMP versions of product pages
No transaction fee in Shopify payments
Shopify can be used for free
Cons of Shopify 
You can create 100 product variants but they can involve only three product options
There is a requirement of the installation of the app which can make store setup complicated
It is difficult to add custom fields
The reporting feature is available on expensive plans
Shopify payments are only available in certain countries
The multi-currency feature is available for Shopify Payment users.
A transaction fee is there to use third-party payment options
Dropshipping feature makes it difficult to access the ethical products
Basic email marketing feature