Abou Skyscanner Review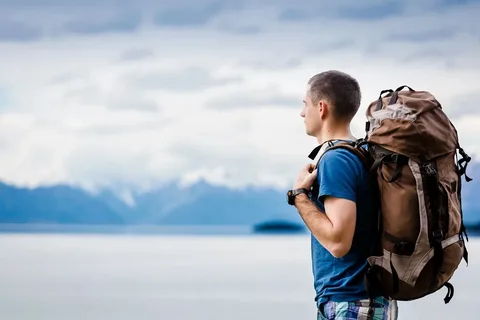 This Skyscanner review post will give you a full rundown and reasons why you should book your flights with Skyscanner. While there are a wealth of travel booking websites out there, it's also true that some sites are just better; they offer cheaper options and have more useful features than others. Still, between the multiple available aggregators and online travel agent portals (OTPs), just the process of booking a flight can seem to sometimes drag on indefinitely as travelers search site after site for the best deals. In fact, some industry reports estimate that travelers look at an average of 38 travel booking sites before booking their travel. That's a lot of time and websites for just one flight!
Although we think the search for a great travel deal is worth it, sometimes it can be easier and more efficient to turn to one or two trusted sites that can really deliver on all fronts. When that's the case, one of our favorite websites for booking flights is Skyscanner. The company is a flight aggregator—it doesn't sell flights directly but rather aggregates flights from across the corners of the internet into one search platform. There are many reasons why we like Skyscanner—ease of use and pleasant design, to begin with. But there are five top reasons we recommend booking flights with Skyscanner, and we've rounded them up below with this Skyscanner review piece.
Overview of Skyscanner Review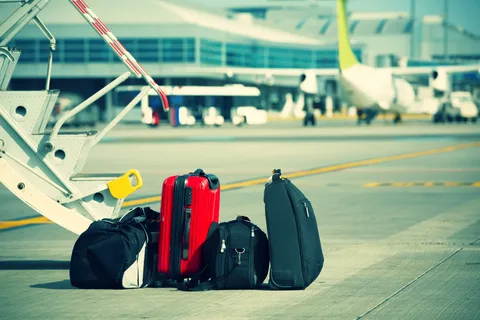 Speaking of data, Skyscanner has a lot of it, and it puts it to good use by providing users many options to search for the cheapest flights based on date and destination. Especially for travelers with flexible schedules, Skyscanner's "entire month" feature that lets users review the lowers flight prices in a given month both in calendar or chart form is a pretty powerful way to find great deals.
Going back to the flight we searched from Madrid to New York, I clicked on "show whole month" on the left-hand side of the search results and was taken to a very handy calendar showing me the fares throughout the month for outbound and inbound flights. I learned that, for example, an outbound flight leaving in August and returning in August did not yield the same prices as an outbound flight leaving in August and returning in early September, let alone December. I could see how the outbound and inbound flight prices changed as I manipulated all the factors—departure date, return date, and trip duration. That's a powerful feature for finding great fares by any account.
This same feature is available as a chart that lists the same data in a different way.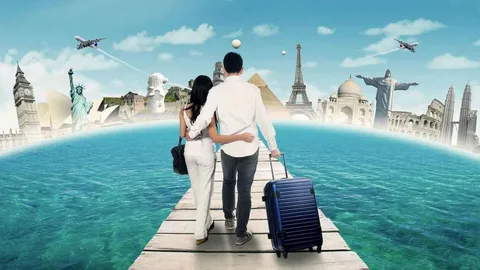 Skyscanner also has a neat map search feature similar to that found on Google Flights, which makes it easy to search for destinations across a world map. Think of it as the online version of spinning a globe and deciding to travel the whatever destination your finger lands on, except with information about flight prices inclusive of all of the many flights Skyscanner aggregates. It essentially shows you prices for destinations everywhere in the world from your departure city, which brings us to the number one reason to book your flights with Skyscanner.
Reason # 4 – Outsized selection of cheap flights, including budget airlines
Because it ag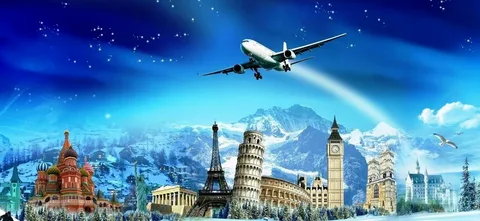 gregates fares from a ton of providers, Skyscanner has as large a selection of cheap flights as we've seen anywhere. Skyscanner also includes results from low cost and budget airlines in available routes, unlike many aggregators and OTPs, which opens up a world of cheap airfare possibilities.
Source: Skyscanner – A screenshot showing the wide range of option from traditional airlines and low-cost airlines
For example, on a search for flights from Madrid to Berlin in August 2019, the two top search results brought up combinations of low-cost airlines and traditional airlines, and good prices for last minute flights in Europe at the height of the summer season. On this search, Skyscanner found 688 results. On a search for the same dates from Madrid to New York, it found whopping 1256 results. That's a lot of (cheap) flights.
2 more good pointers in Travel Trend's Skyscanner review:

Reason #3 – Skyscanner is loaded with features
On top of everything else, Skyscanner has among the best combination of features for all-around functionality we've seen. You can narrow down searches using virtually every possible option (return, one-way, multi-city, adding nearby airports, direct flights only, different classes of travel, to start), and then customize your results even further. The site thoughtfully categorizes flights not by lowest price first (as many competitors do) but by "best" flight, to save customers from making the mistake of inadvertently paying $20 less than the next most expensive options for a flight that's 20 hours longer and regretting it while curled up in the airport waiting area for 12 hours. Another feature: like many of the other big guys, Skyscanner also finds "hacker" fares—fares featuring different airlines for the outbound and inbound flights.
Reason # 2 – Quality Ratings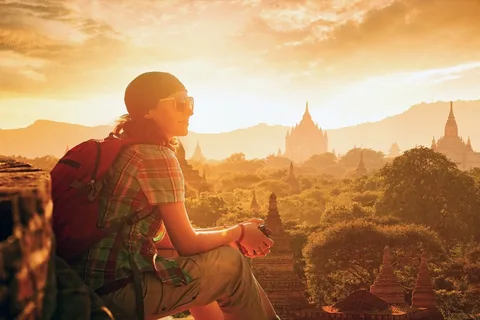 Part of the reason Skyscanner can offer so many cheap flight results is that not only does it aggregate flights from low-cost airlines, but also from third-party OTPs who often feature the same flights for less. But not every third-party booking site is created equal, and the levels of customer service and reliability vary (that's often the tradeoff for the cheaper fare). Because of this, Skyscanner offers what they call "quality ratings" which provide user rankings and reviews of the third-party sites alongside the flight prices listed from cheapest to most expensive.
skyscanner review of flight price comparison
Flight price comparison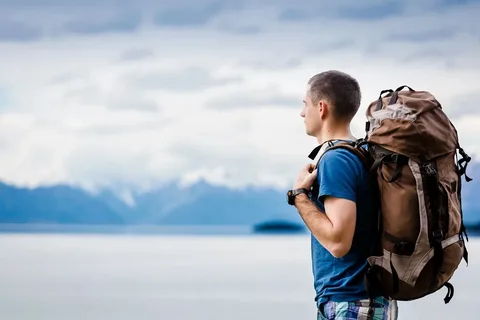 So, for example, a search for flights from Athens, Greece to Baku, Azerbaijan resulted in 16 deals offered for my flight of choice. When I clicked on the flight by pressing the "select" button, I got a listing of the deals on the same flight sorted by price, alongside the name of the Skyscanner partner (including the airline, which in this case was more expensive and not in the top results) and the quality rating. Clicking on the quality rating allowed me to see user reviews of the booking sites. That is a lot of useful data to help users book flights that are cheap, and reliable.
>> Secrets to sourcing the cheapest flights revealed
Reason # 1 – The "Everywhere" search
The everywhere feature is exactly what it sounds like: it gives users the ability to search for flights to everywhere (or anywhere) in the world.
Skyscanner review of the "Everywhere" feature
Best Feature – "Everywhere"
This one is my personal favorite reason to use Skyscanner, and one of my favorite features for any travel website, ever. Since Skyscanner introduced this brilliant feature, some sites have added similar options, but Skyscanner still does it best, and first.
Searching for flights to "Everywhere" is a fun way to explore destinations you might not have considered or if you're uncertain where to go. As I often do, you can search for flights to "everywhere" to indulge your wanderlust whole only daydreaming about travel, but also finding surprising destinations with cheap fares.
Is Skyscanner reliable?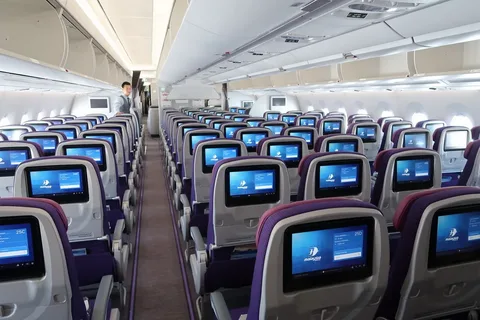 Yes, Skyscanner is very reliable. It's an independent company with the main goal of providing the best option when it comes to your travel plans. More than 100 million customers trust Skyscanner every month when it comes to finding the best deals on hotels, car rentals, and flights.
Skyscanner also doesn't allow companies to pay for better rankings. It's also a free website to use when you want to search. If you're looking for the best, fastest, or cheapest option, you can find it by using Skyscanner.
Is Skyscanner the best platform for flights?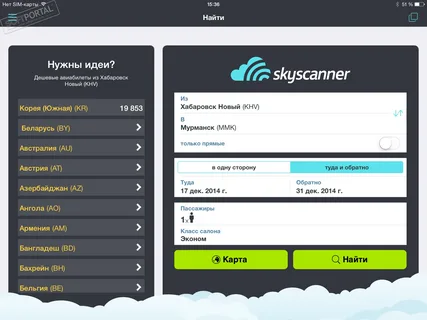 Since 2003, Skyscanner has been known as a leader in the travel industry. They have been showing flight options for nearly two decades now in an efficient and easy way. Skyscanner is certainly known as one of the best platforms for flights, if not the best.
With more than 100 million people using the app and the website every month, it's pretty easy to see how great Skyscanner is. Try it out for yourself and you might also agree that it's the best platform for flights.
How is Skyscanner cheaper than Airlines?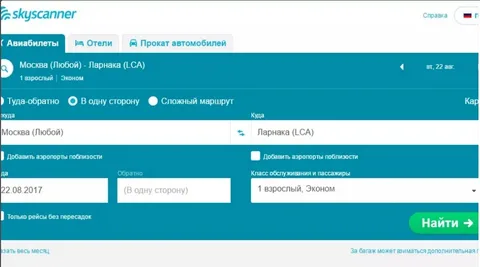 Skyscanner is a research tool and doesn't directly sell flights. The website and app help you to compare flights, hotels, and car rentals from different companies. You can see which company will offer the best price before you book your flight, hotel, or car rental.
Is it Ok to book through Skyscanner?
You can certainly find great deals through Skyscanner, but you won't book your flight through Skyscanner. It's more of a search engine filled with flights, hotels, and car rentals. You will book through another online booking site, depending on what you choose.
With that said, Skyscanner has a great reputation and offers a legit option. You can use the app or website to find great deals on flights, car rentals, and hotels.
What is the Difference between Skyscanner and other platforms?
Skyscanner offers a way to research and find the best deals on travel directly from specific travel websites. Many other platforms will allow travel websites to pay for higher listings and some will even try to sell last-minute flights, hotels, and car rentals specifically at discounts.
When you use Skyscanner, it's a research tool. Other platforms might be the ones you deal with once you book a flight or hotel room. With Skyscanner, you will find the best deals, and then book through the company's website instead of the Skyscanner website.
Is Skyscanner the cheapest option?
Skyscanner is almost always the cheapest option. They provide an easy way to search for the cheapest option for hotels, flights, and car rentals. You can use the price trend tracker and the secret "everywhere" feature help you find the best deal for your next trip.
Skyscanner Review – The bottom line
To be sure, the site's not perfect. We don't love that baggage fees are not included in the price, although Skyscanner makes this clear and transparent. It's also not possible to save flights or easily share them with fellow travelers, although you can easily sign up for price alerts. But considering the usefulness of features and ultimately the sheer number of cheap flights, we think Skyscanner should be on everyone's top list of sites to use when booking flights.